So much so that we have two of them. (That we bought ourselves, by the way! NOT sponsored or endorsed by Traeger.)
These grills are super easy to use, provide delicious wood-fired flavor, and have become an indispensable part of our family kitchen.
These grills are an investment, but it has been more than worth it for us just in the money we save on take-out.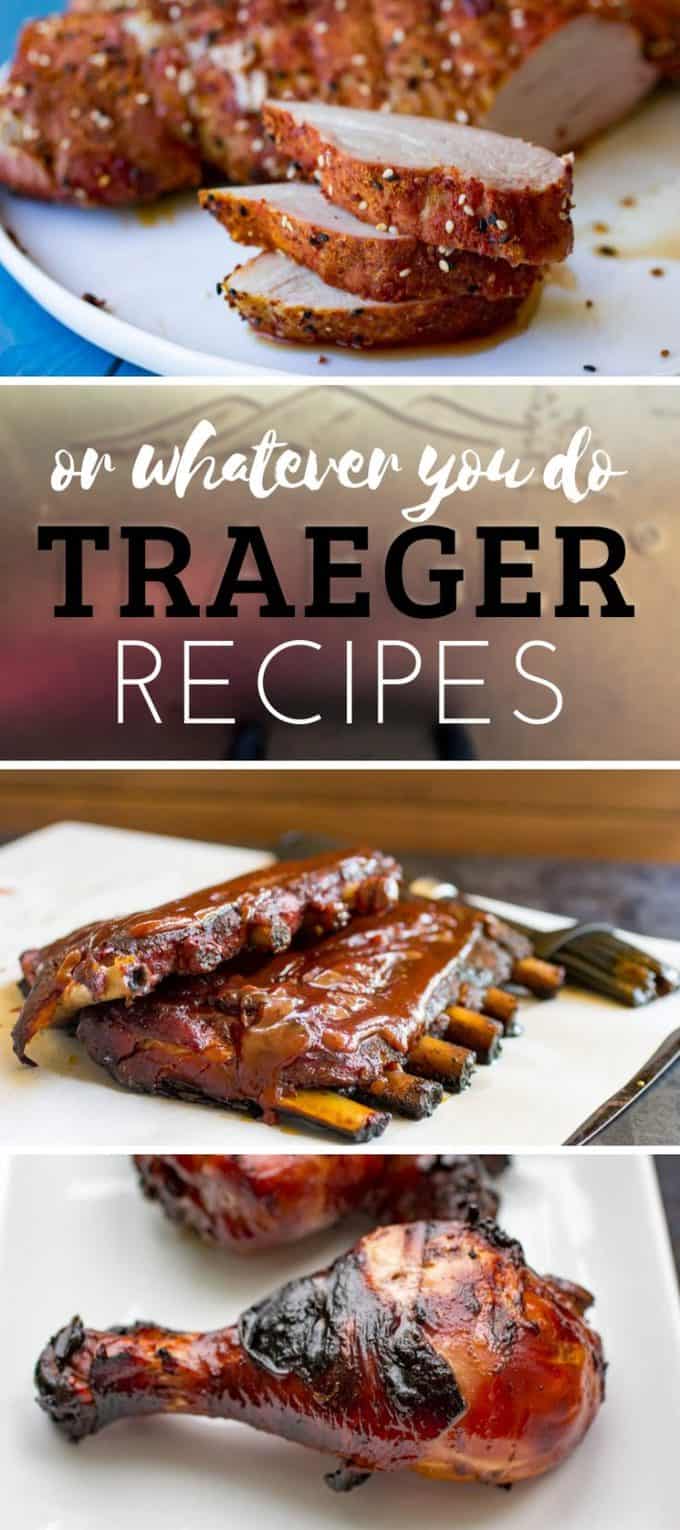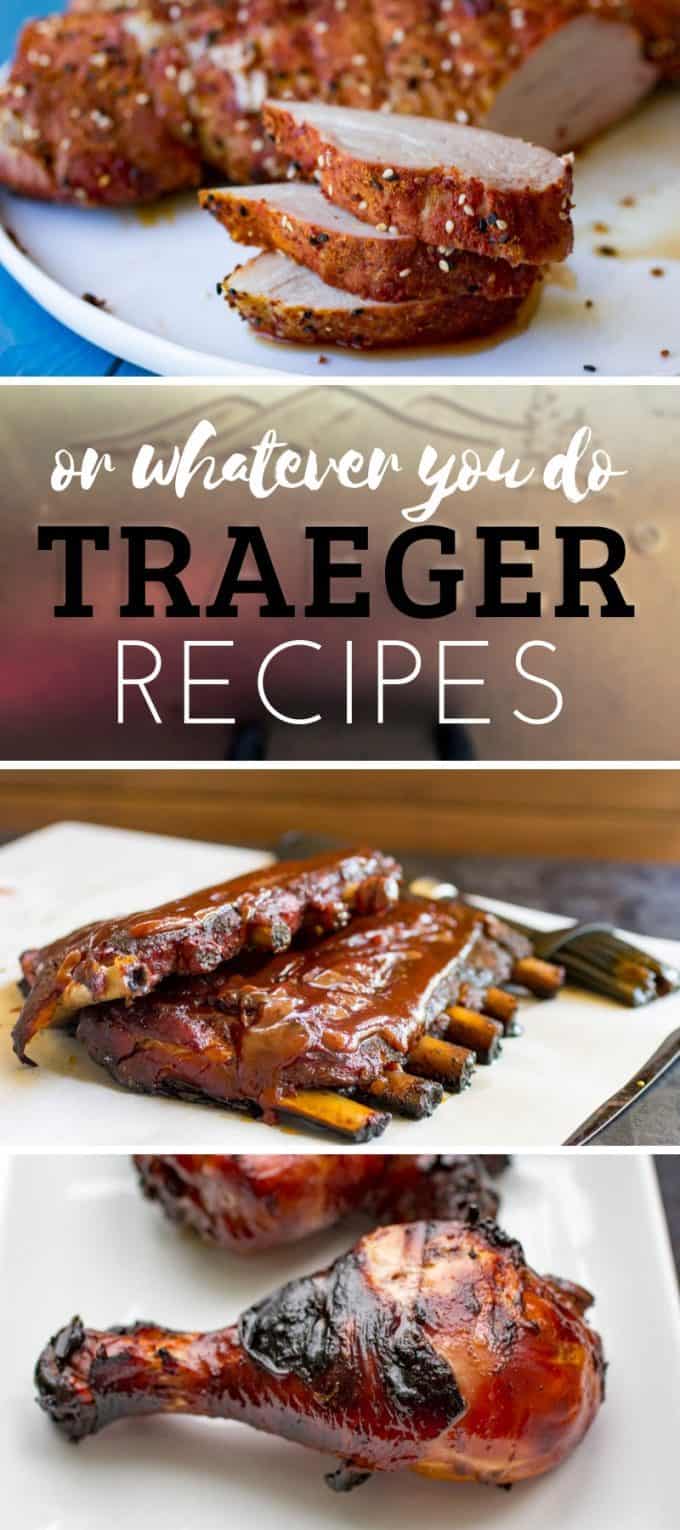 We're grillin' fools over here, and have been cooking everything we possibly can in that awesome little wood pellet grill, and are continually amazed at the end results.
Easy Traeger BBQ Recipes
Here you will find the collection of our favorite, tried-and-true Traeger grilling recipes. From our kitchen/deck/patio to yours – HAPPY GRILLING!
I'd recommend subscribing to my Traeger RSS feed, if you haven't already!
Need a Traeger of your own and ready to take the plunge? This is one of the models we have, and I highly recommend!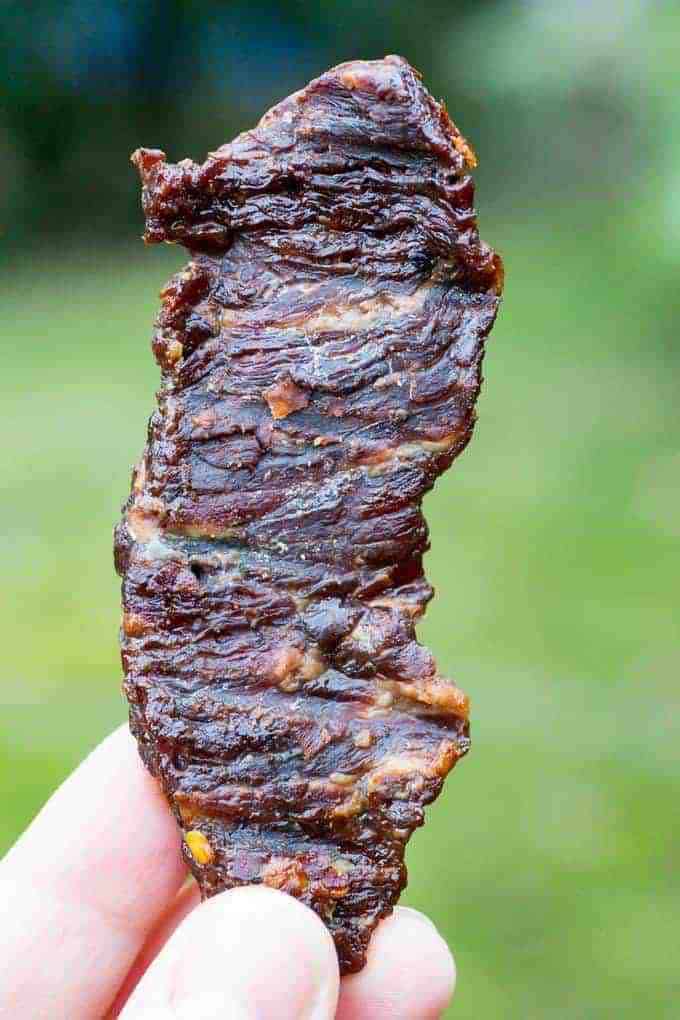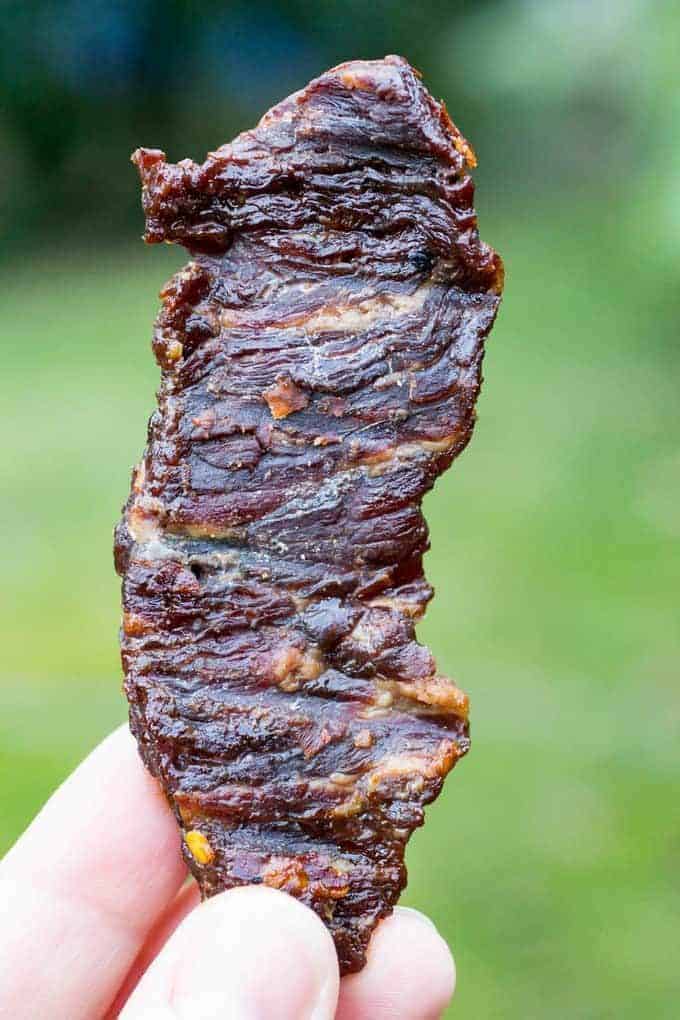 Beef Jerky is expensive, man, and the store-bought varieties are generally filled with a bunch of preservatives and other undesirable things. You can make your own in a few hours with a Traeger, and it is the best beef jerky you'll ever taste.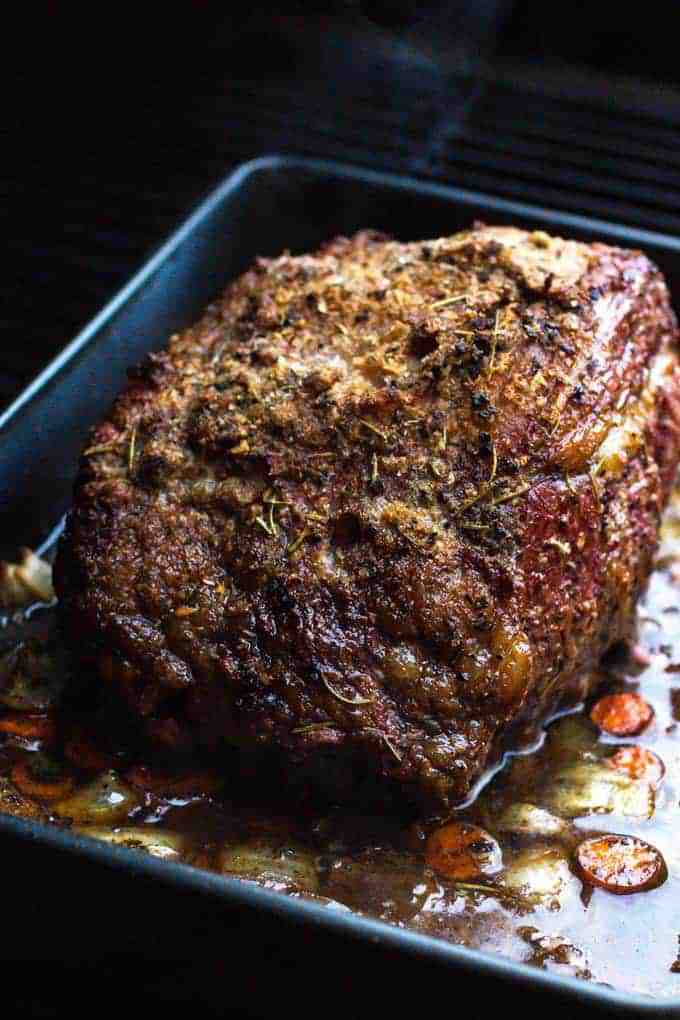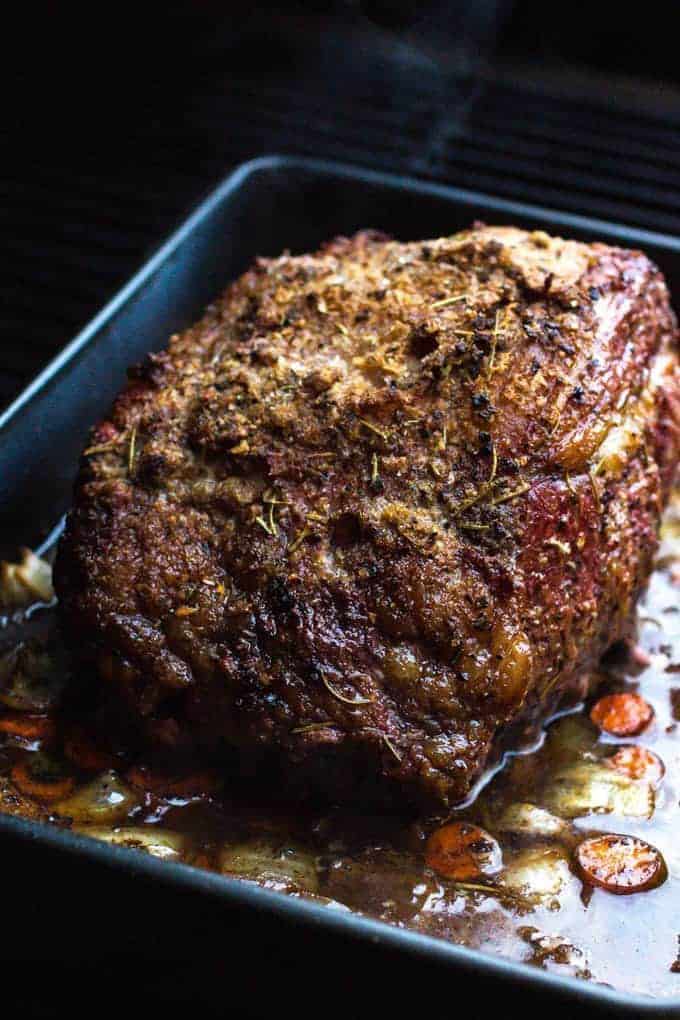 Who knew prime rib could be made better? Traeger, I guess, because holy crap this is an amazing piece of meat.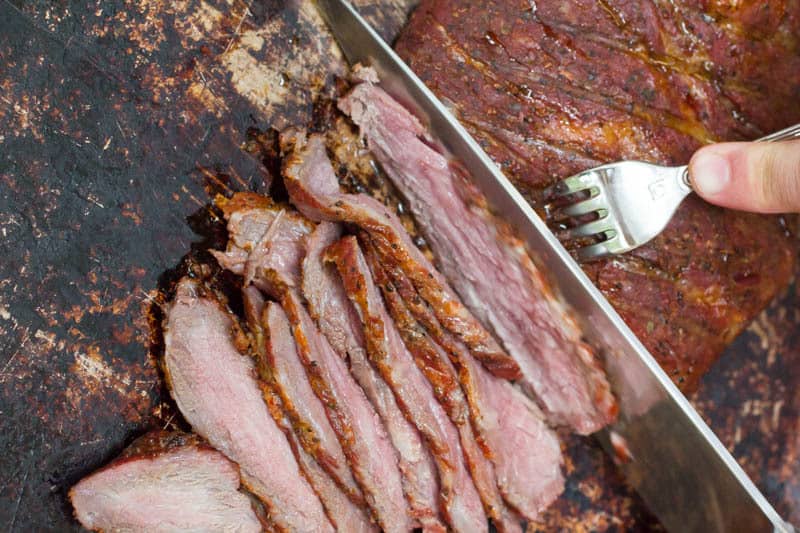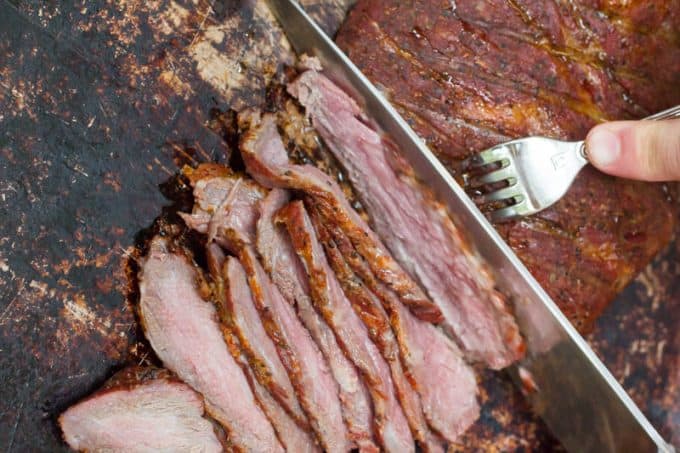 One of our favorite cuts of meat over wood-fire! Cut across the grain, and get ready for something really amazing.
Traeger Grilled Bone-in Pork Chops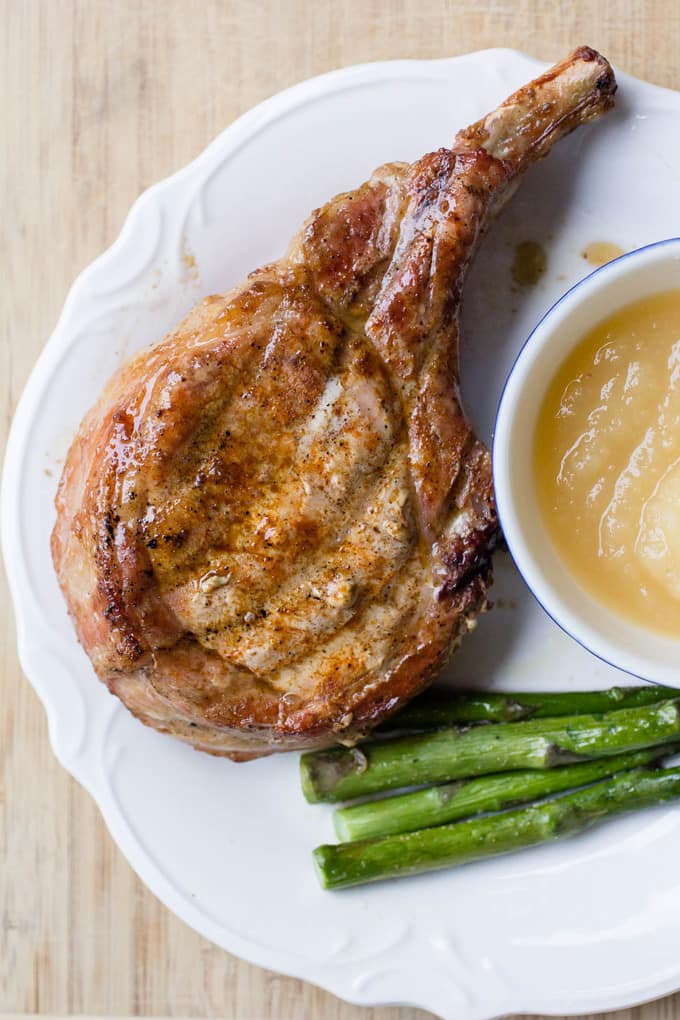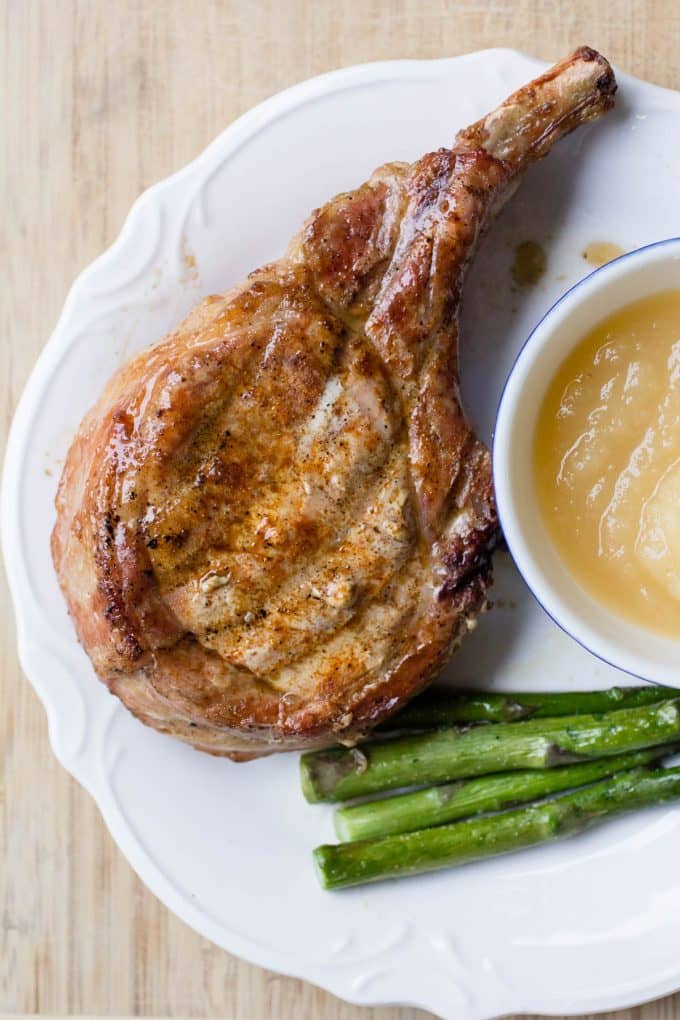 These pork chops stay tender and juicy and are so full of flavor! I never want pork chops another way. These are consistently one of my most popular Traeger recipes.
Traeger Grilled Sheet Pan Chicken Fajitas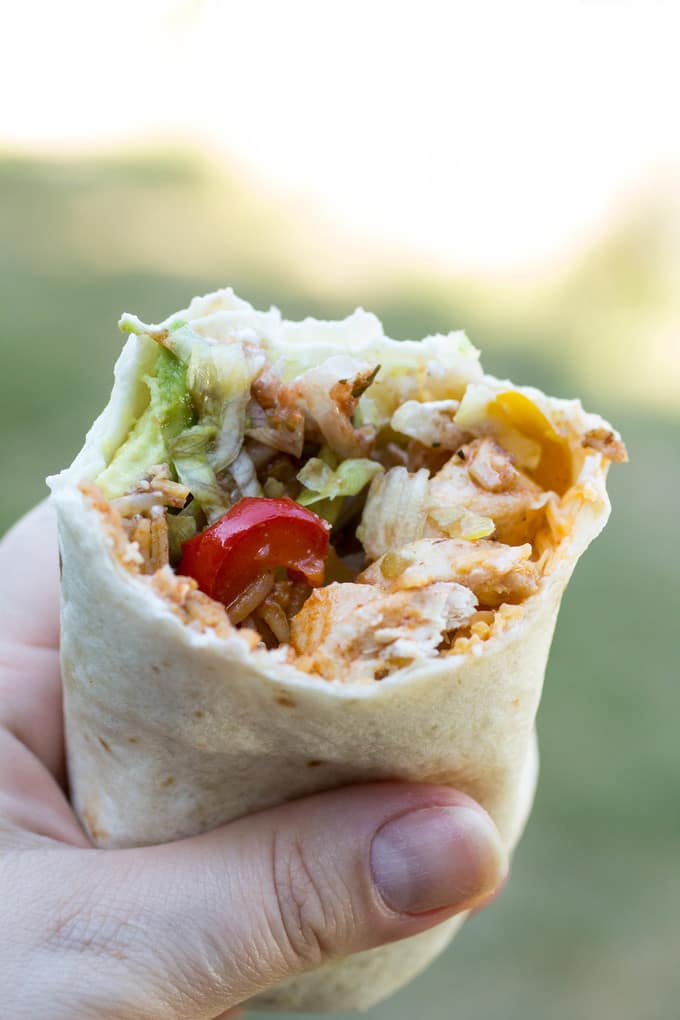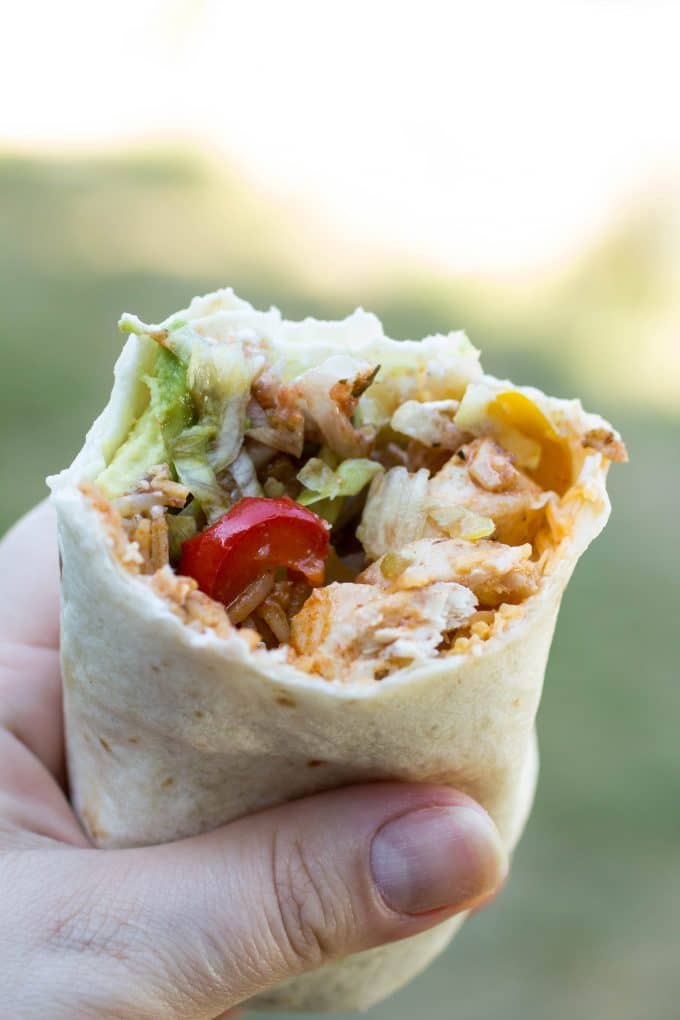 Sheet pan meals are some of my favorites, and a great way to feed a big family without a bunch of work. Slap all of these ingredients on a big sheet pan and get cooking some of the best fajitas you have ever eaten.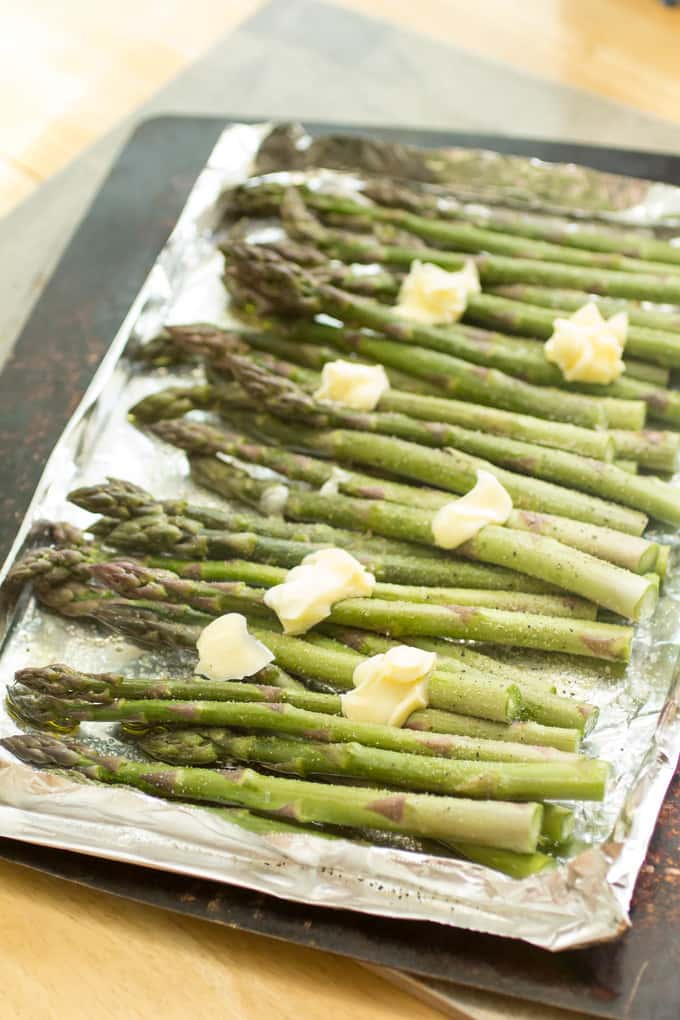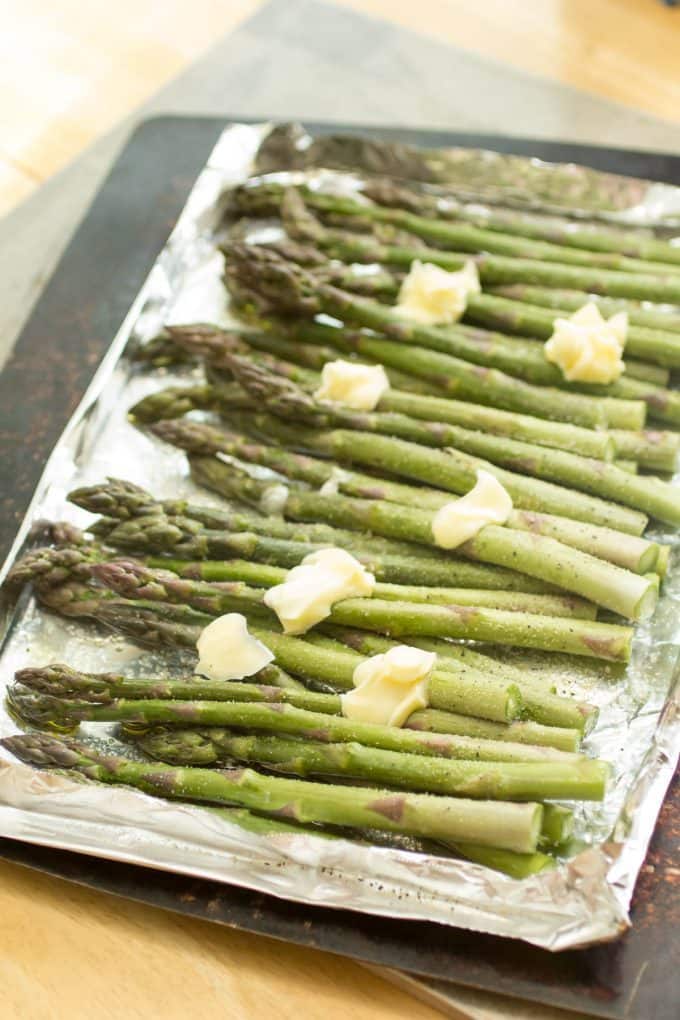 This recipe was originally made on a regular gas grill, but we've switched exclusively to the Traeger Pellet Grill for this now and it adds SUCH great flavor to this recipe!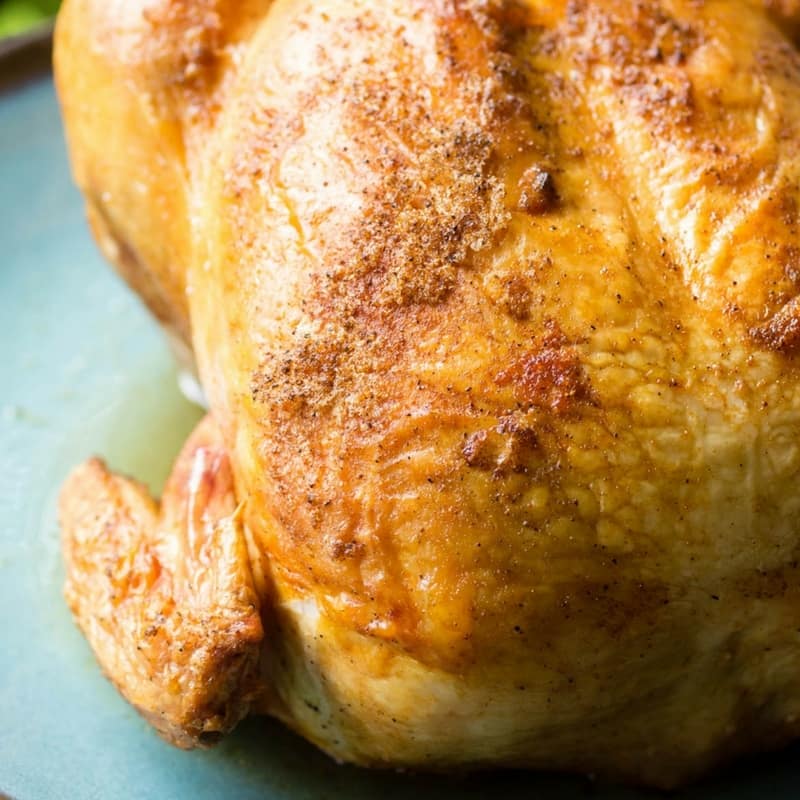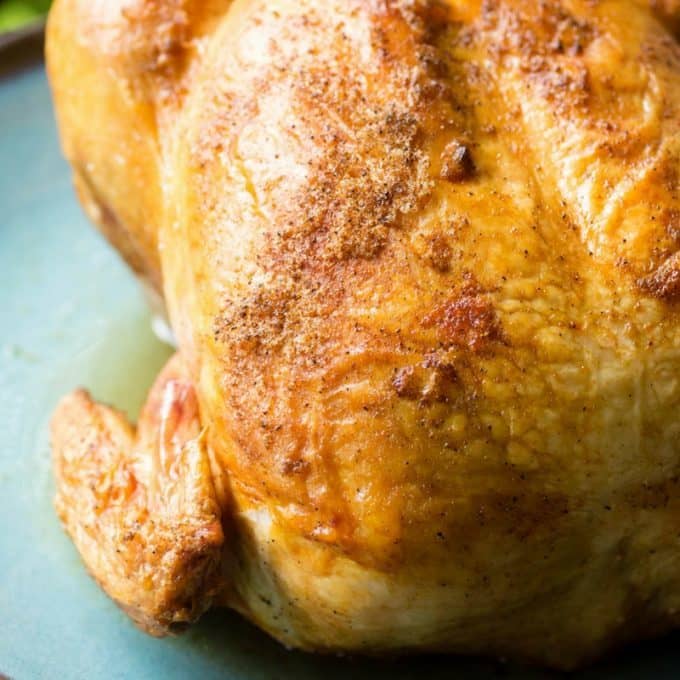 Traeger whole chicken is the first recipe they tell you to make when you buy a new Traeger grill, and I can see why. It is easy, delicious, and pretty fool-proof. For the juiciest, most flavorful chicken you've ever had, look no further.
Traeger Garlic Marinated Chicken Kabobs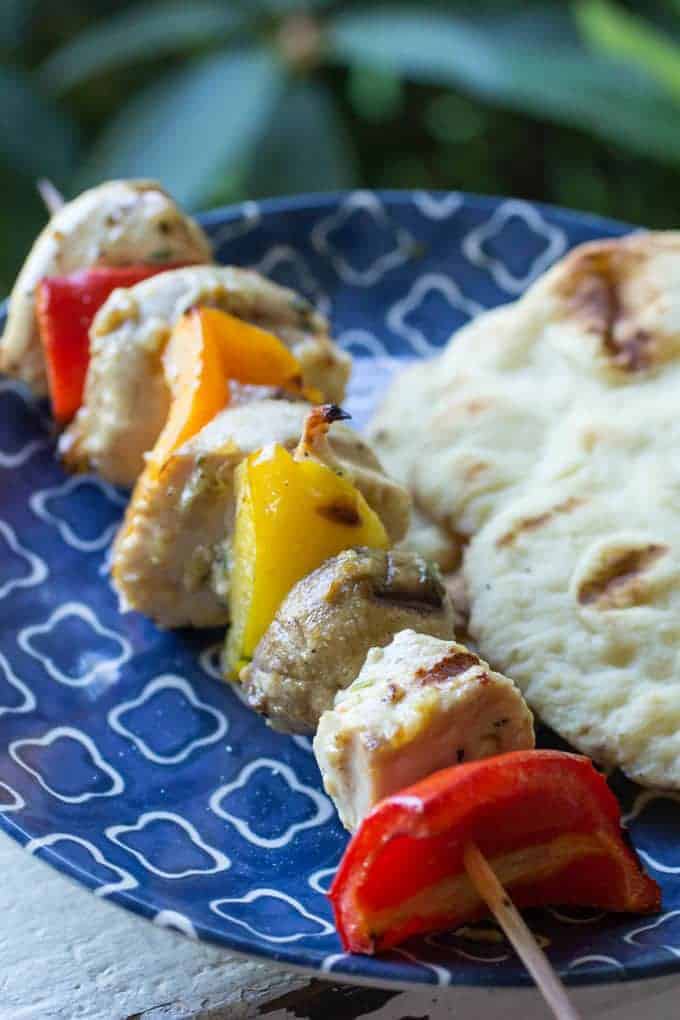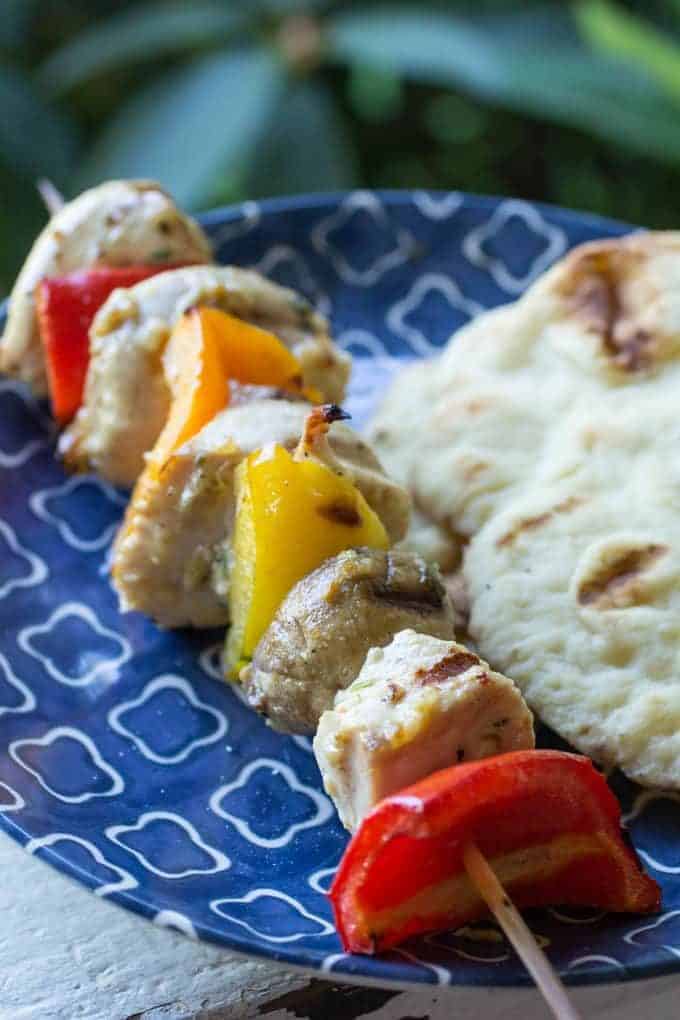 Chicken kabobs are a favorite of many of us, and now you can make them Traeger style! The marinade is killer, and something you'll be whipping up alllll the time.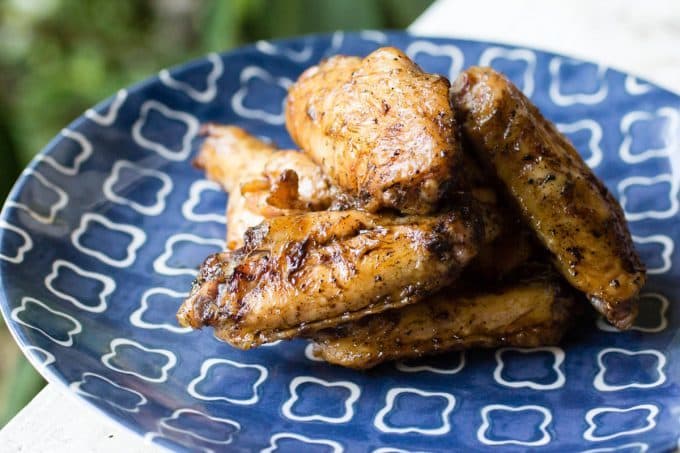 The best of all wings is a smoked wing. You need these in your life, and stat. They are super easy, and you will definitely want these all the live long day because like WHOA.
Traeger Smoked Spicy Candied Bacon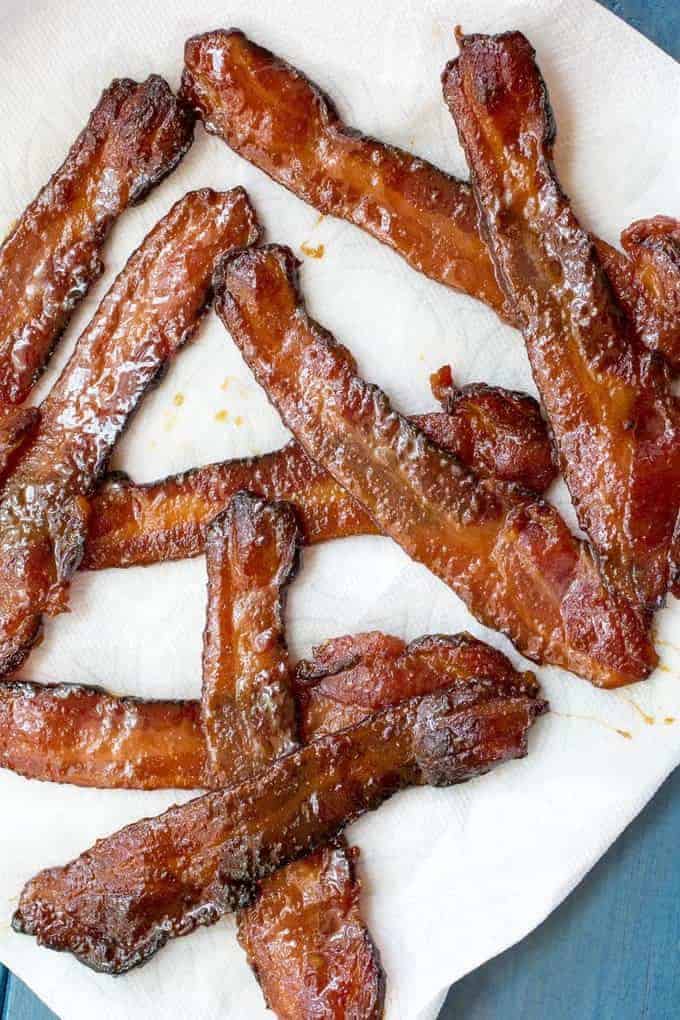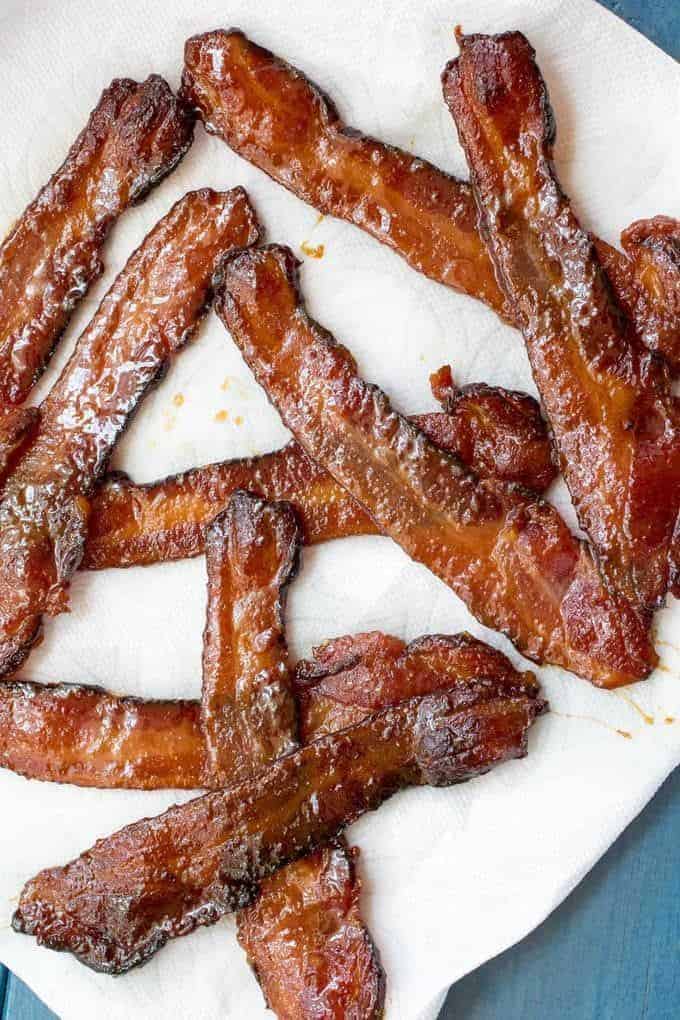 Yup. You read that right. Smoked. Candied. Bacon. With a kick. Bring a whole pan of this to a church potluck and watch everyone freak out.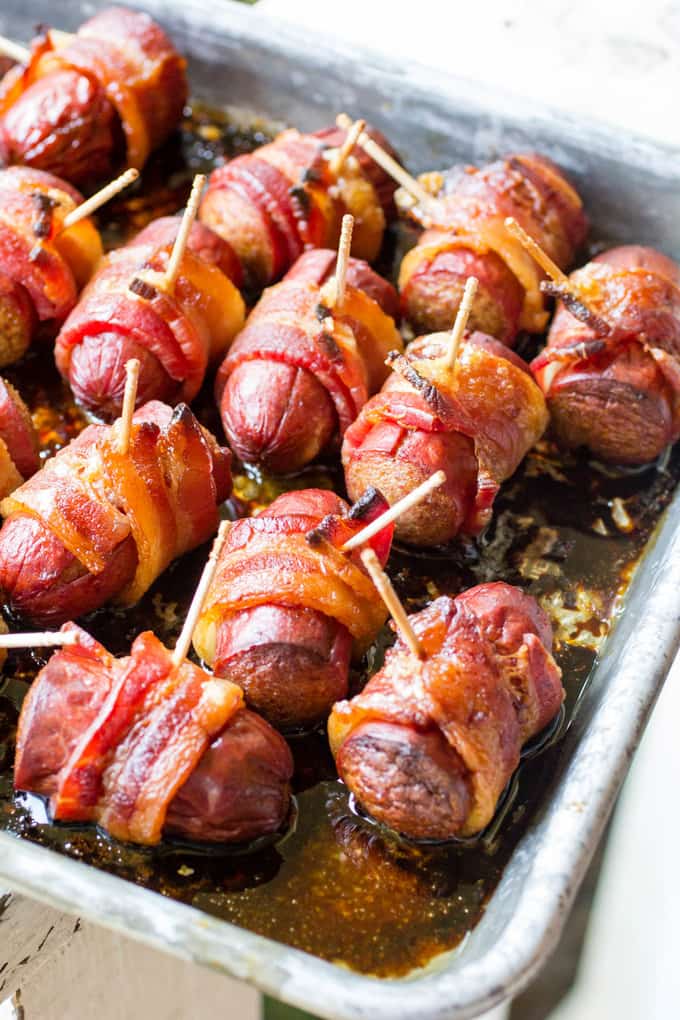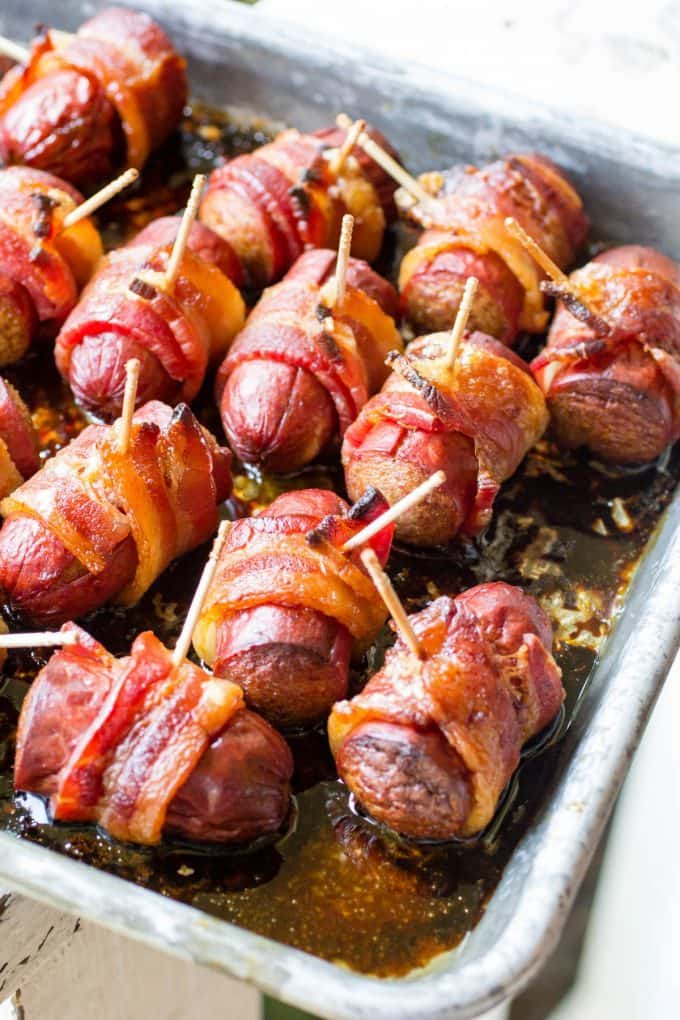 If your potluck friends didn't freak out enough about that spicy candied bacon, they definitely will when you bring them a big tray of these bacon sausage bites.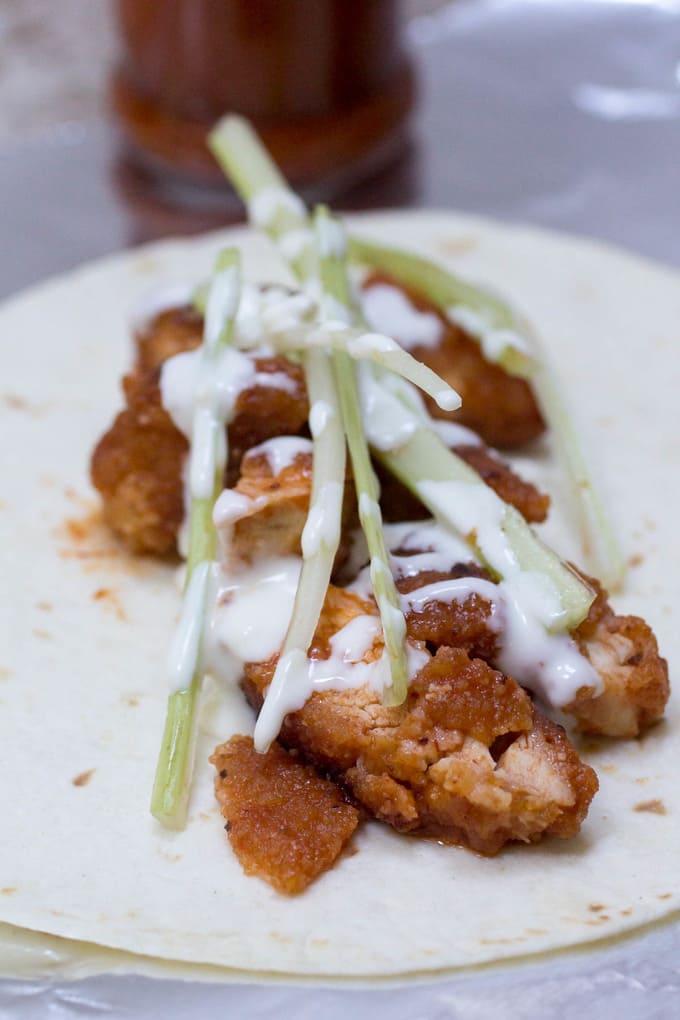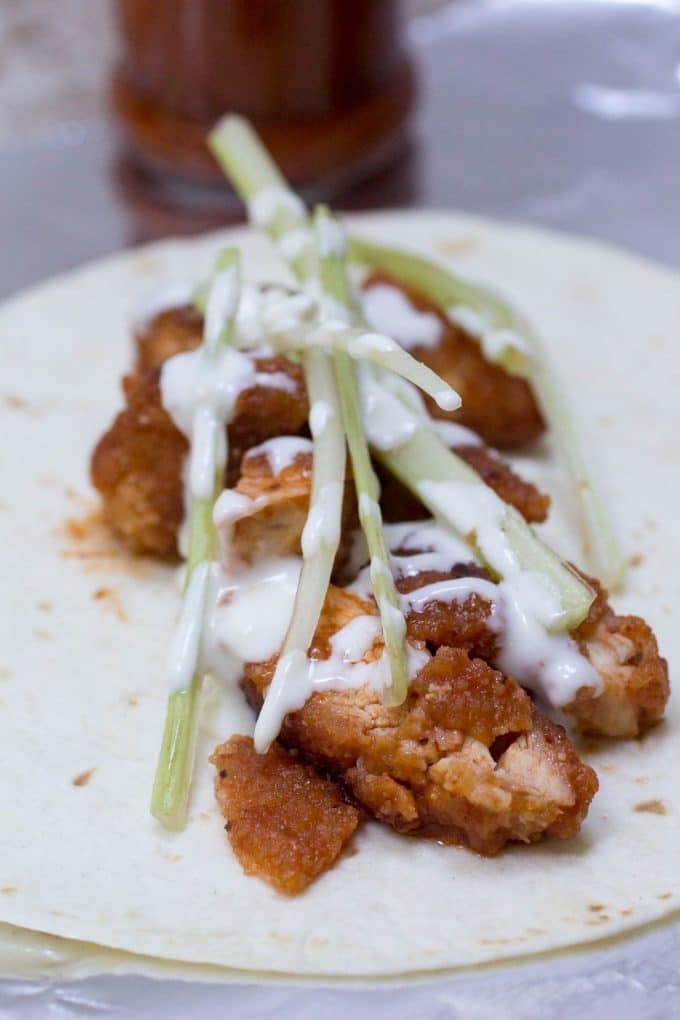 Buffalo Chicken anything is my jam right now. These ones are one of the best quick dinners I ever have thrown together.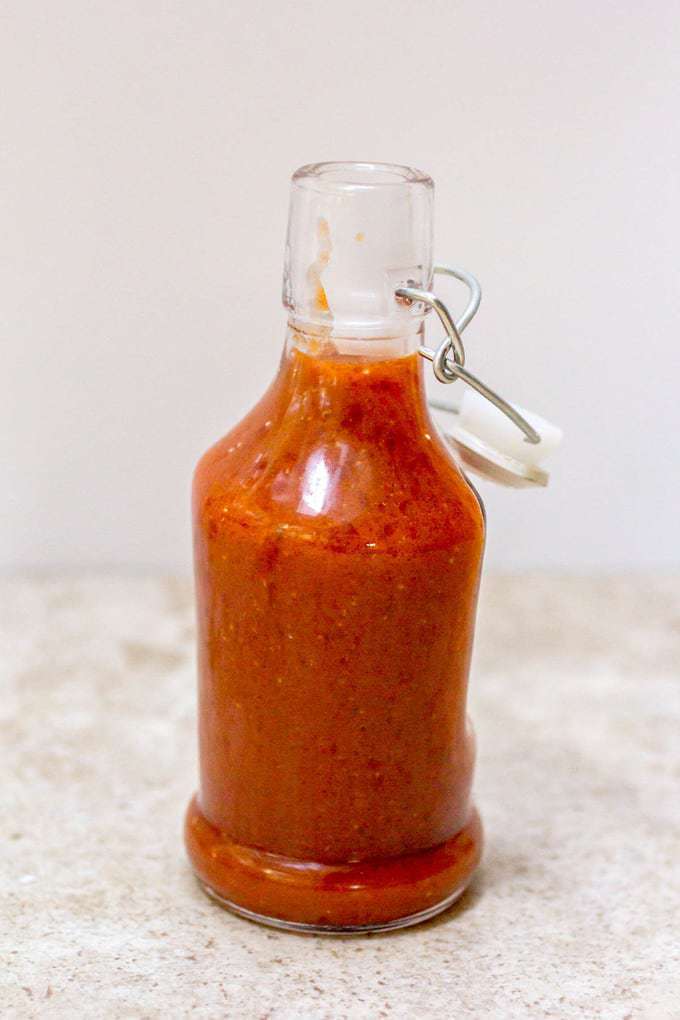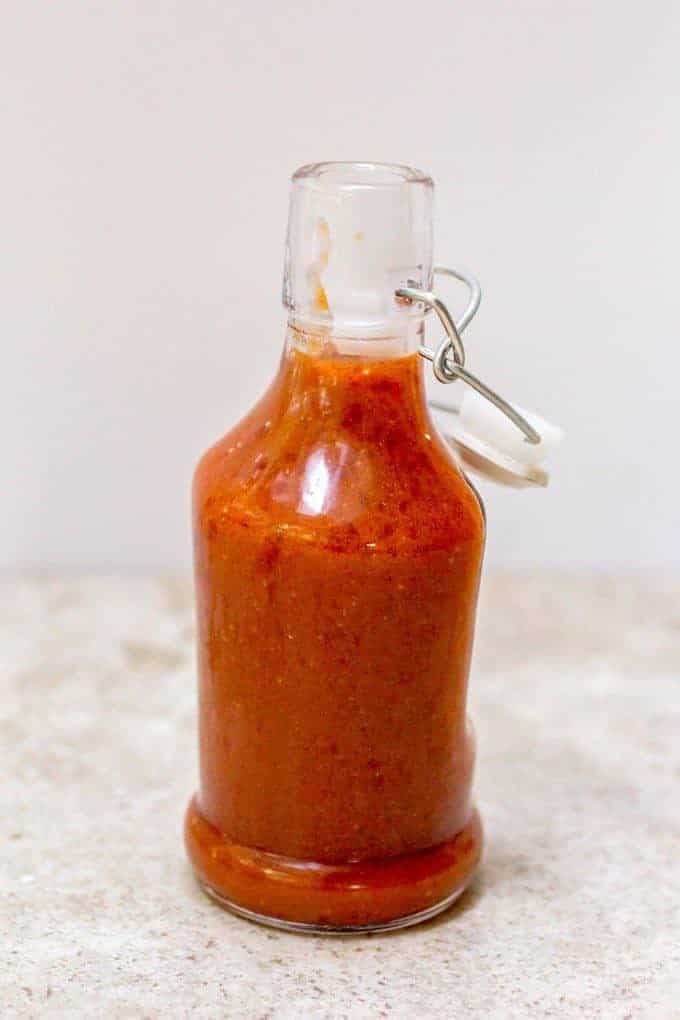 with Traeger Bloody Mary Mix. It is just as good as it sounds! One of my very favorite recipes of last year!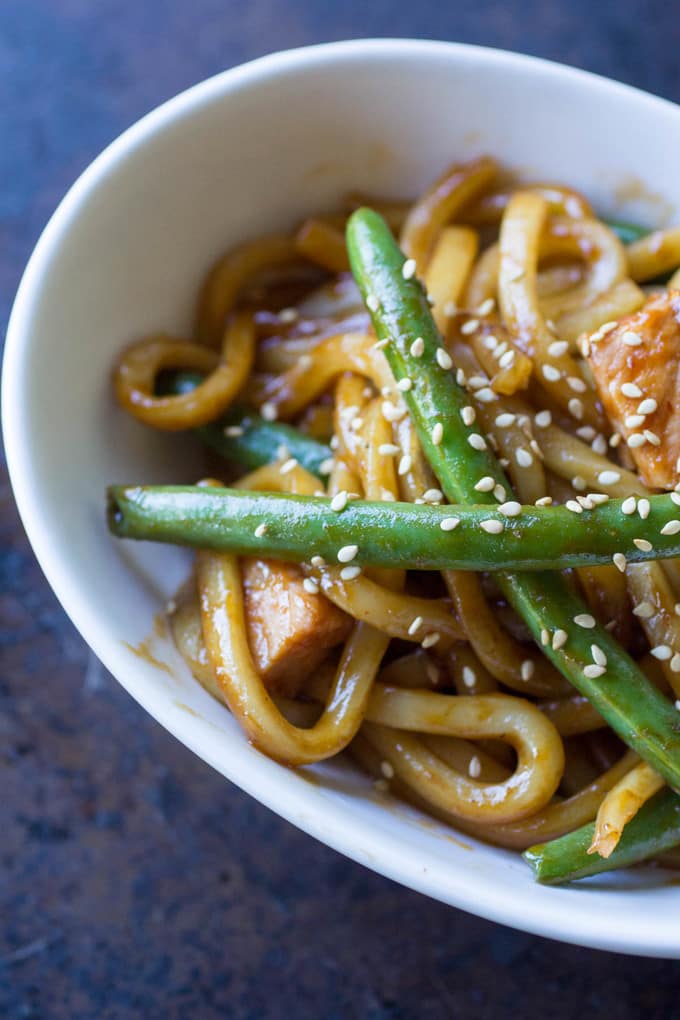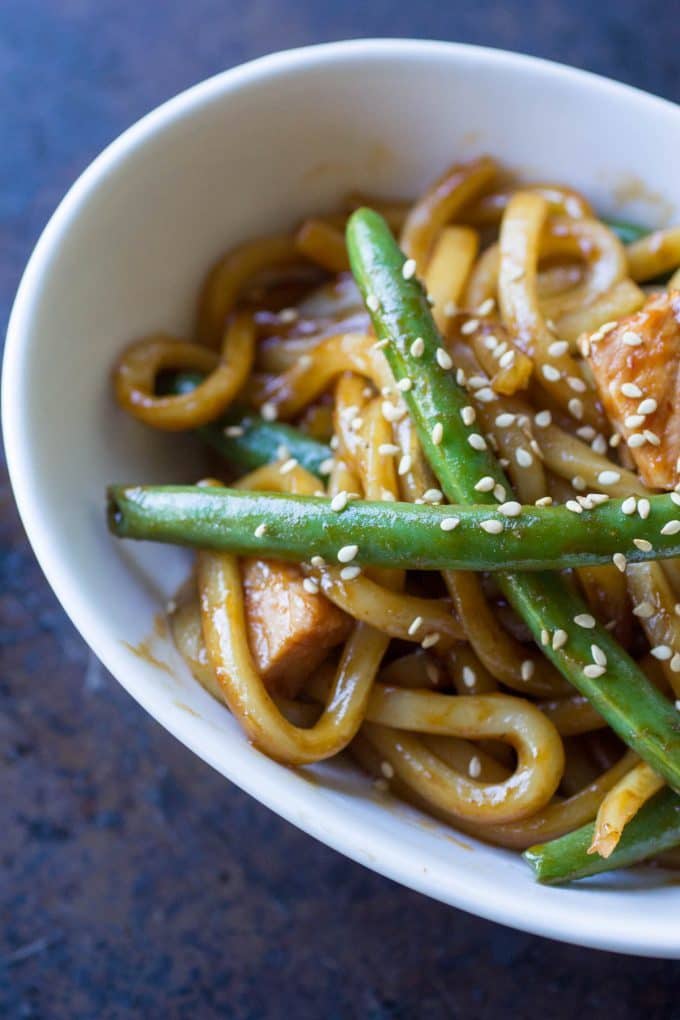 featuring that awesome Traeger Grilled Pork Chop that I linked to above! If you can find fresh udon noodles, DO IT because they are legit!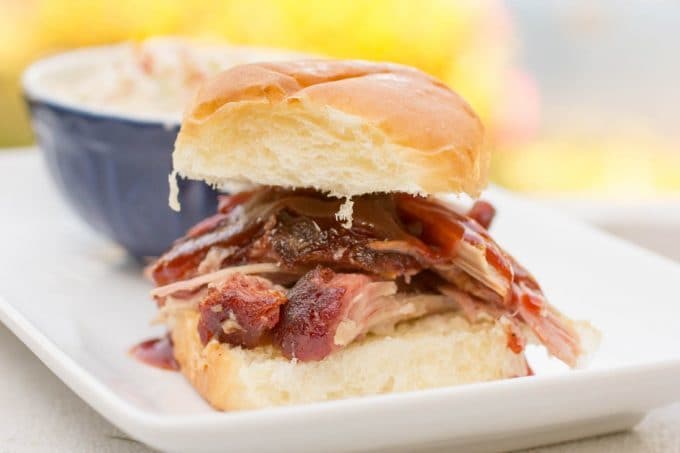 If you think you've had pulled pork before and it was the crockpot variety? You haven't really had pulled pork.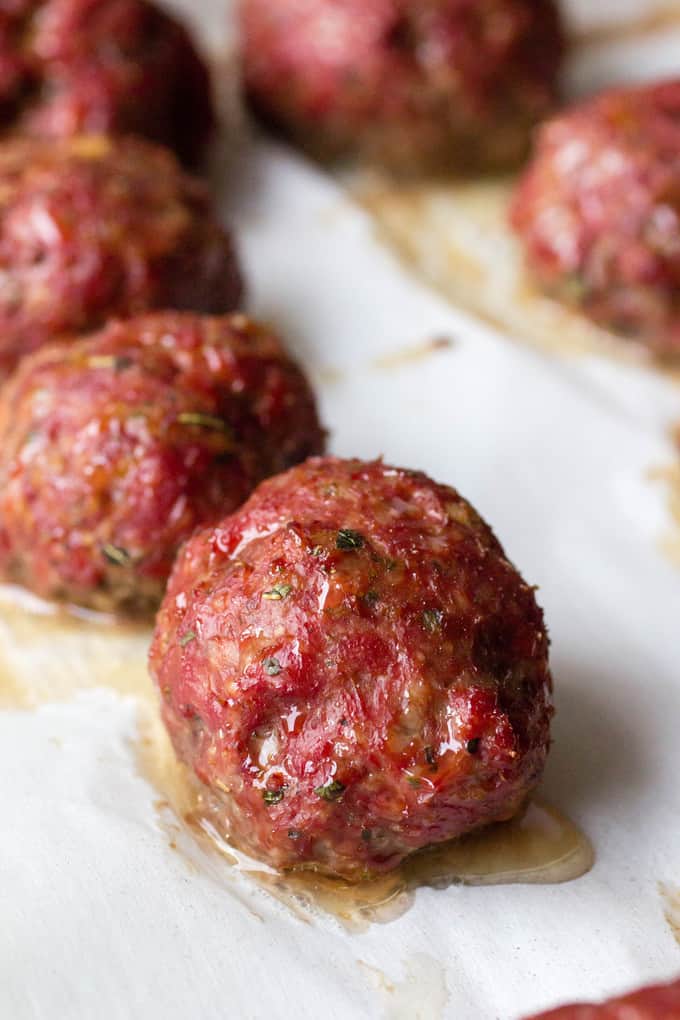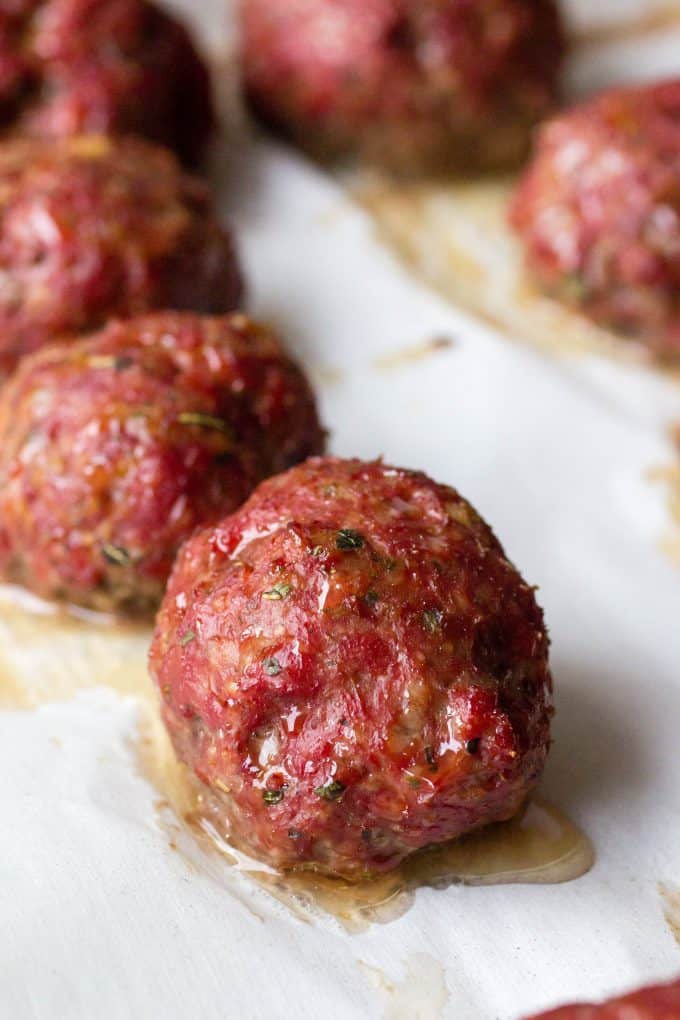 These homemade meatballs have a smoke ring that will rival any down south. There's no meatball like a smoked meatball! Try it today!
Traeger Smoked Meatball Rigatoni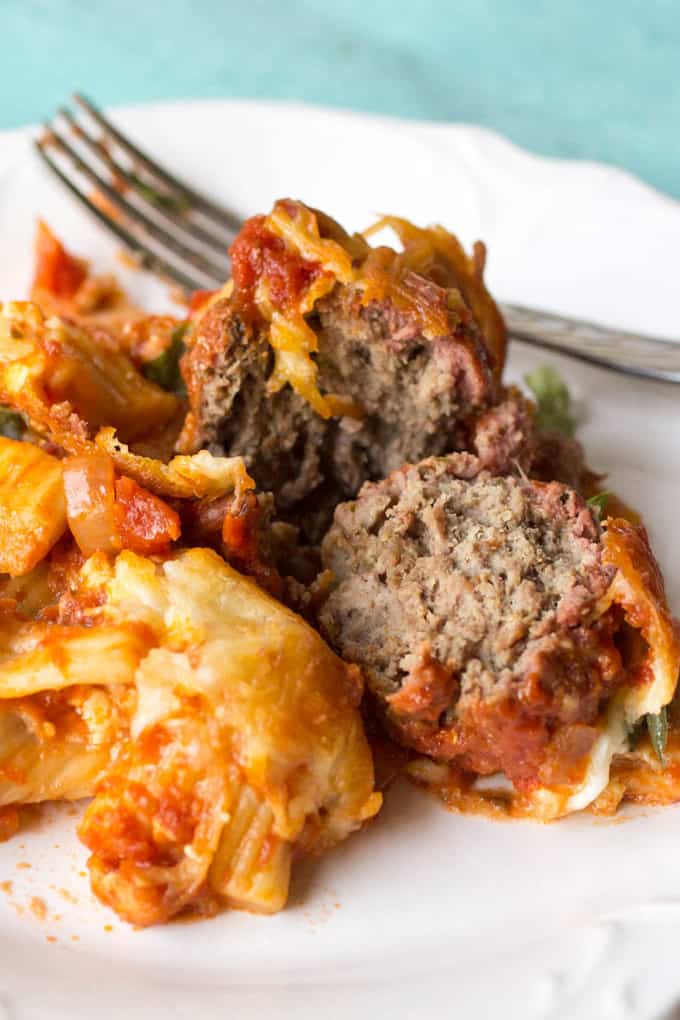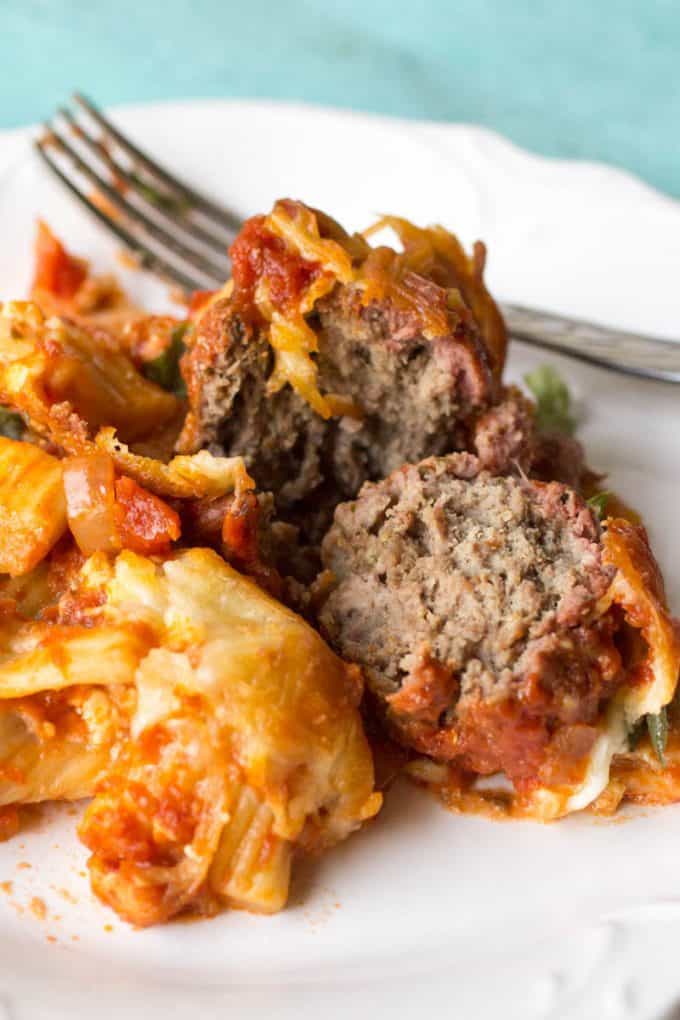 If you are into the smoked meatballs, go all in and whip up a quick smoked meatball marinara! Only for the hard-core bbq fans, this smokey spaghetti sauce brings out a whole new side of red sauce.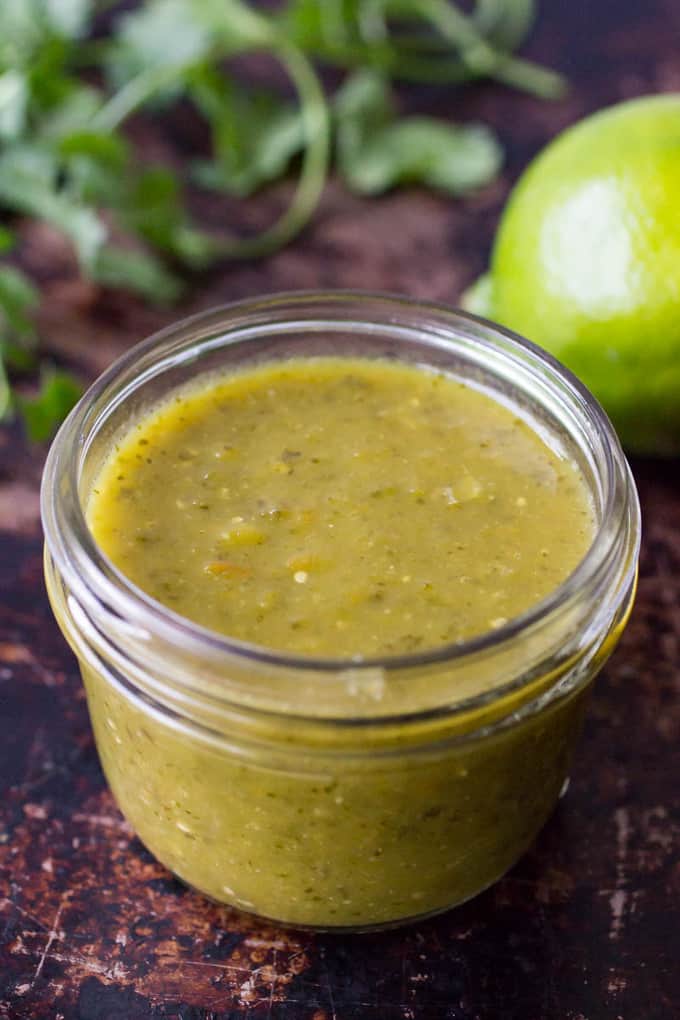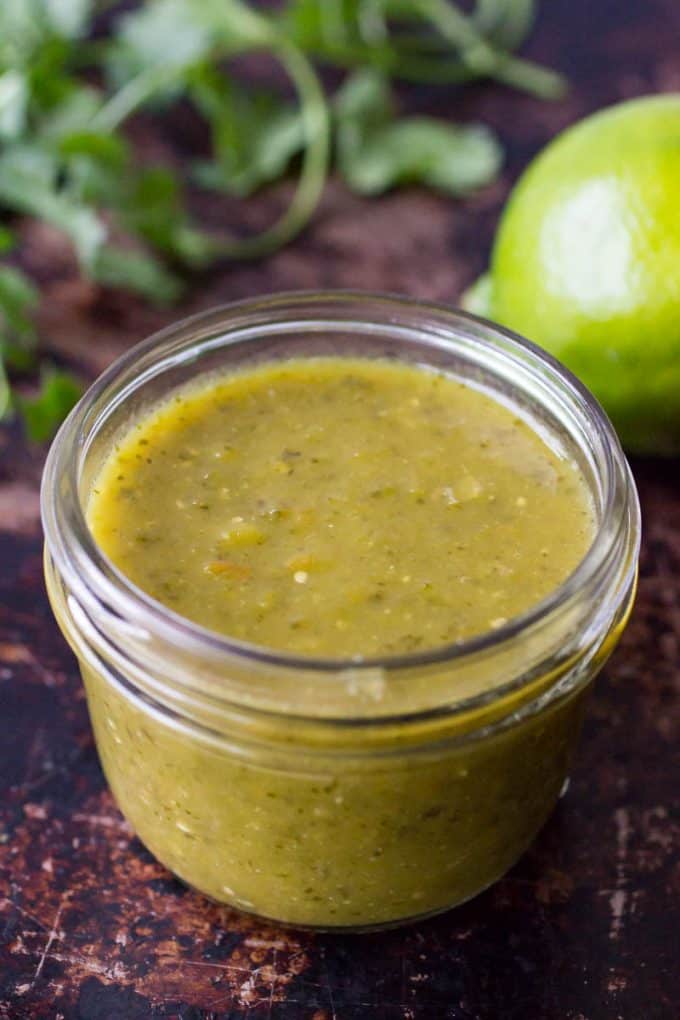 Speaking of sauces, if you like salsa you need to get your hands on some fresh tomatillos and peppers and put some smoke on those and get blending. This Traeger Salsa Verde was one of my favorite homemade salsas last year!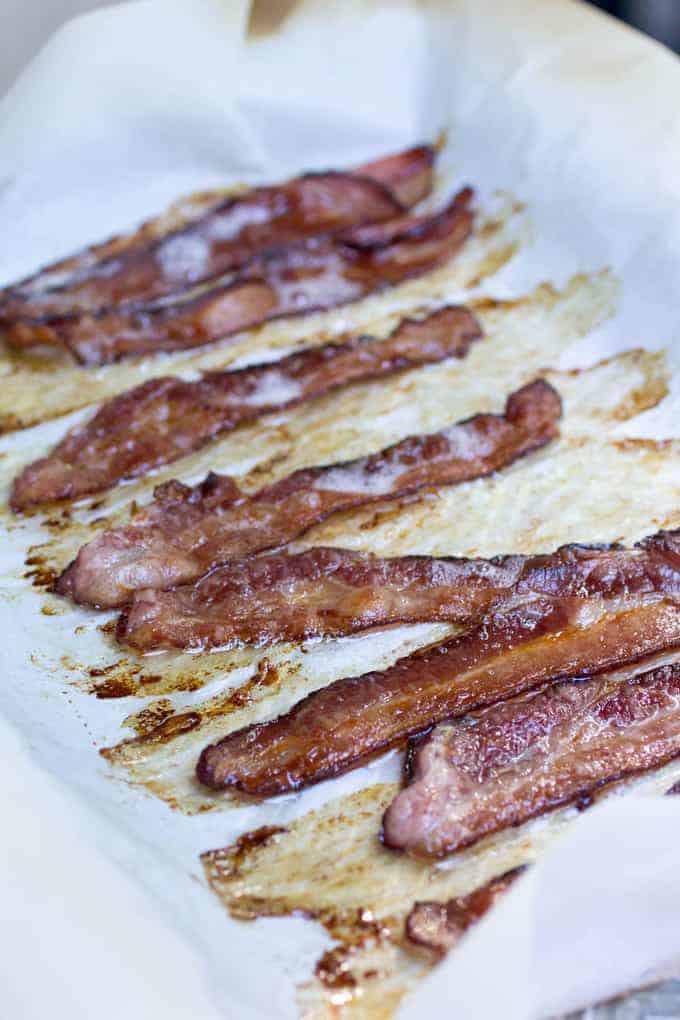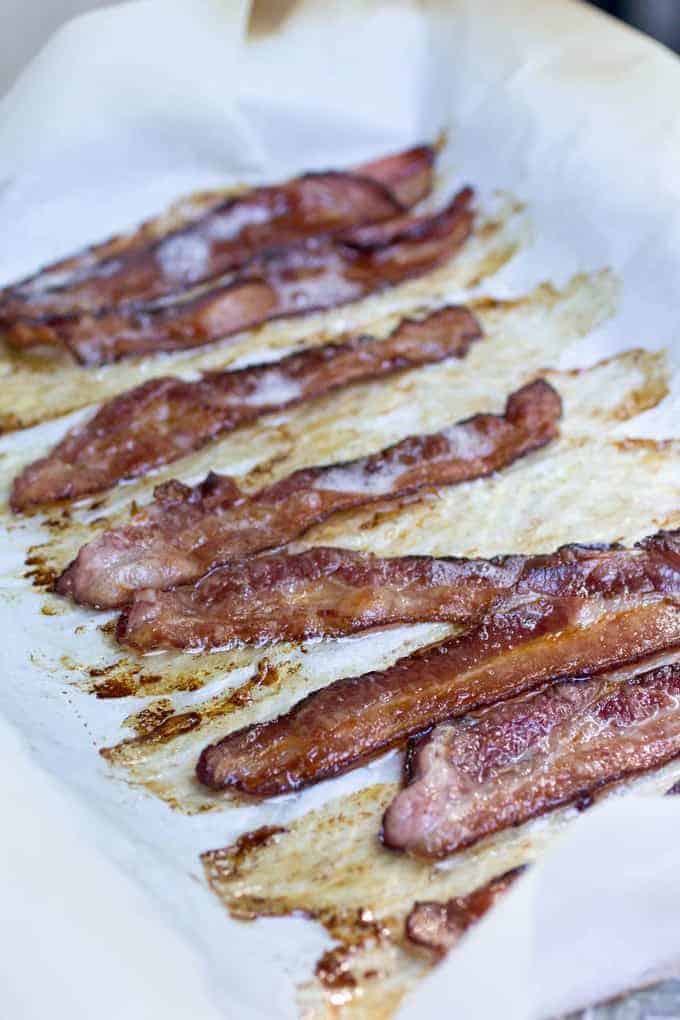 Smoked bacon cooked on the smoker? Ummm okay. It sounds like it would be overkill, but it is JUST the right kind of kill. 😀 I LOVE this bacon. I can't wait to try it on some homemade Traeger-smoked bacon too!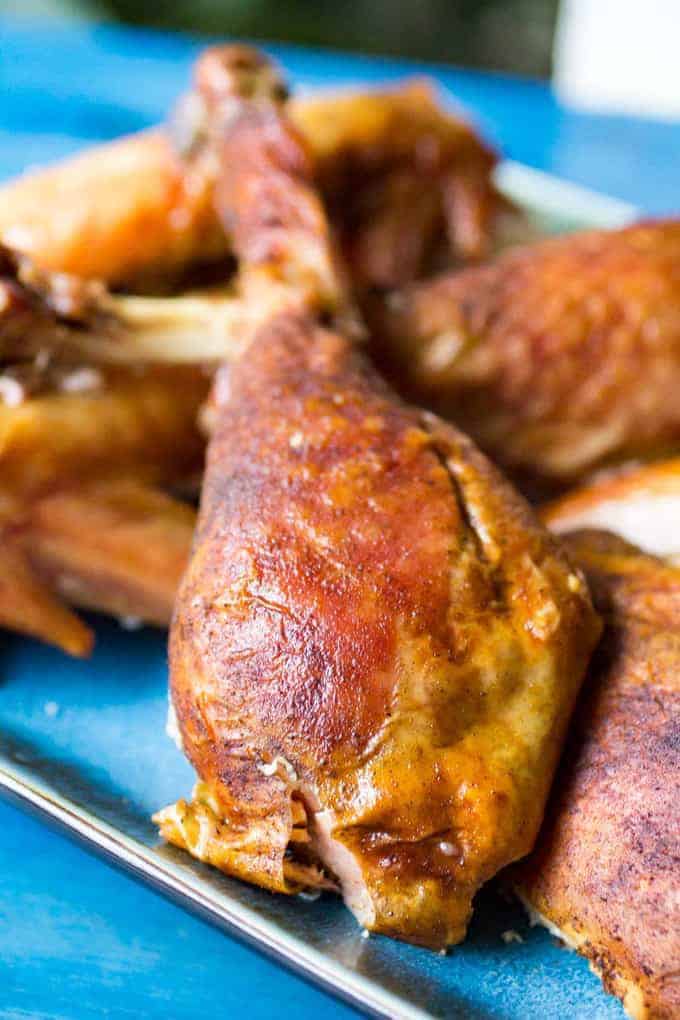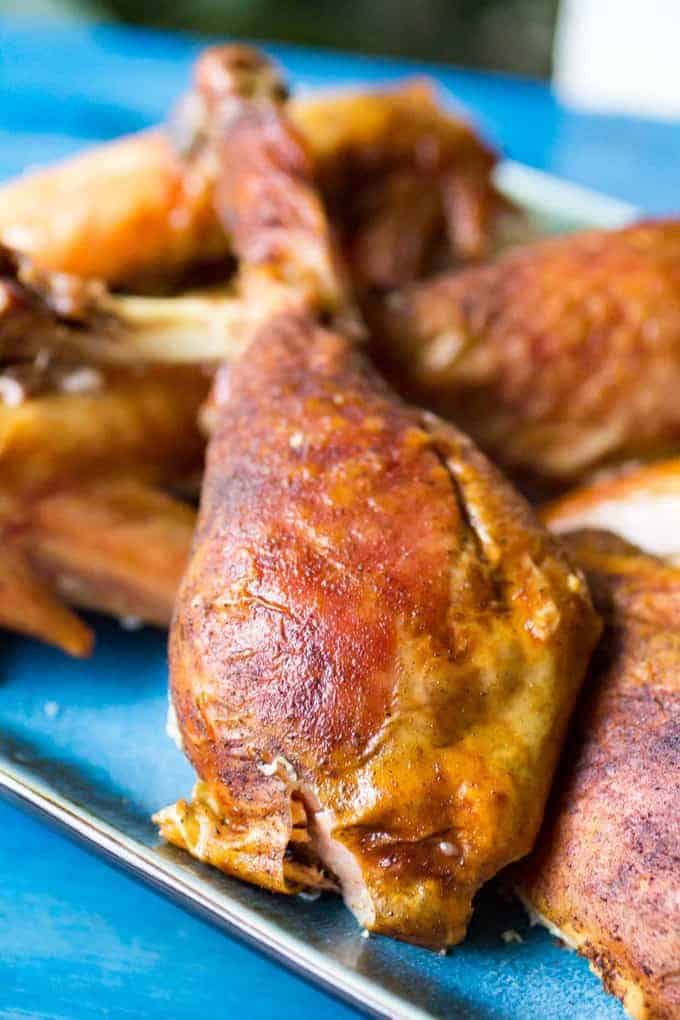 Turkey dinner is my favorite of all dinners, and this Traeger Smoked Turkey was one of my favorite turkeys that I've ever had. SO juicy and delicious!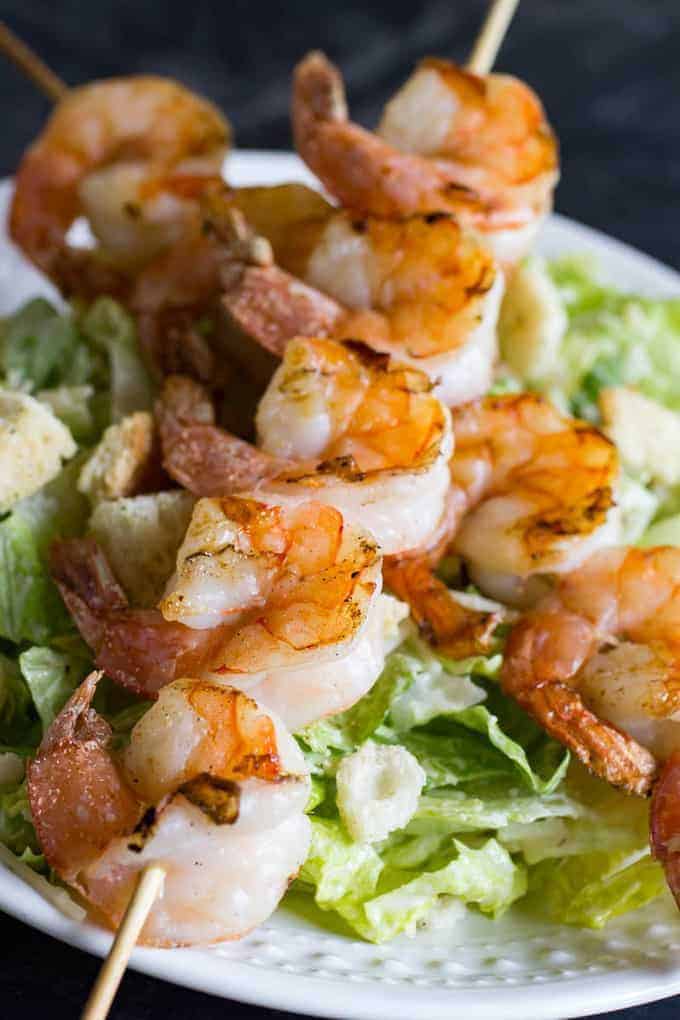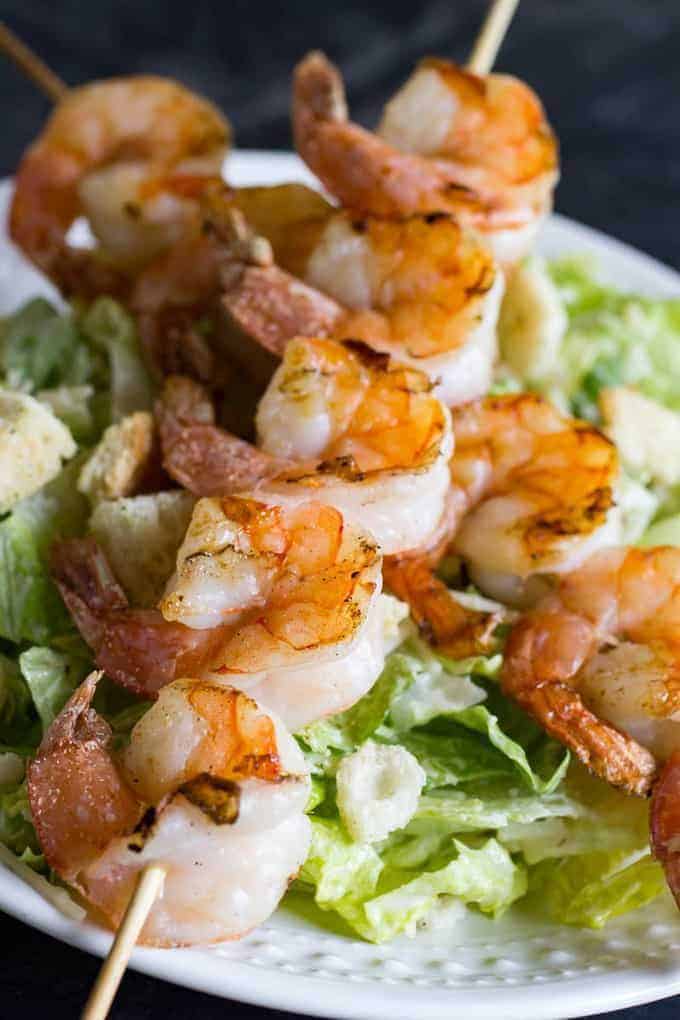 Shrimp on the barbey isn't anything new, but I didn't really understand the draw until I had a wood-fired shrimp. This easy shrimp has some smoke added to it and simple seasonings, and makes a perfect topping for a crisp salad.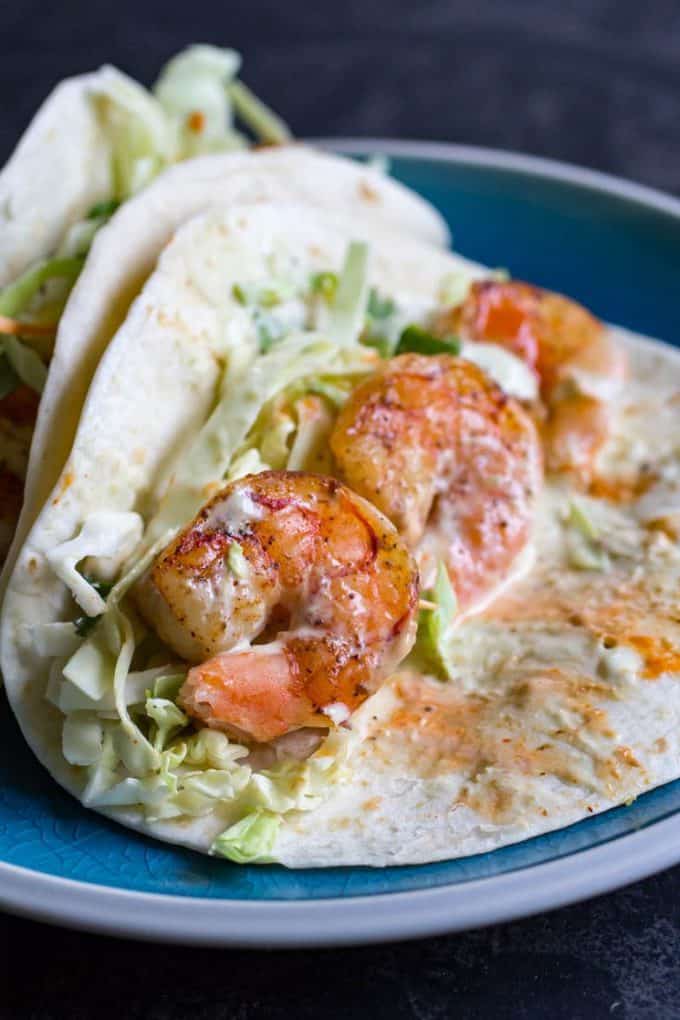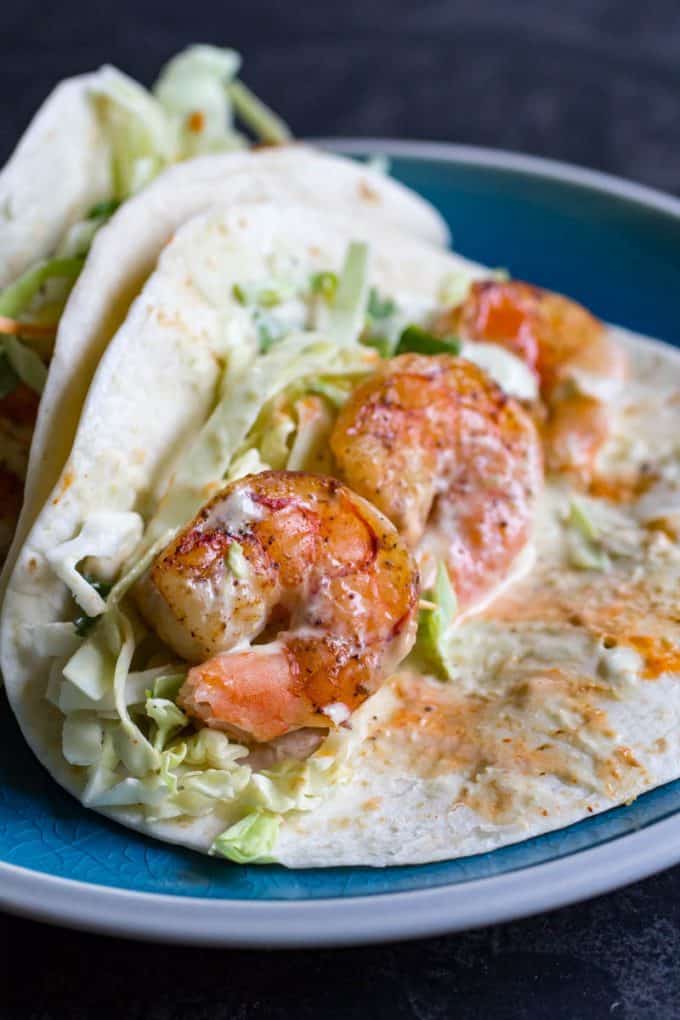 Shrimp TACOS are so easy, and super fast! Grilled shirmp is done is about 10 minutes, and with the help of a high-quality seasoning mix you'll have dinner ready in no time!
Traeger Grilled Togarashi Asparagus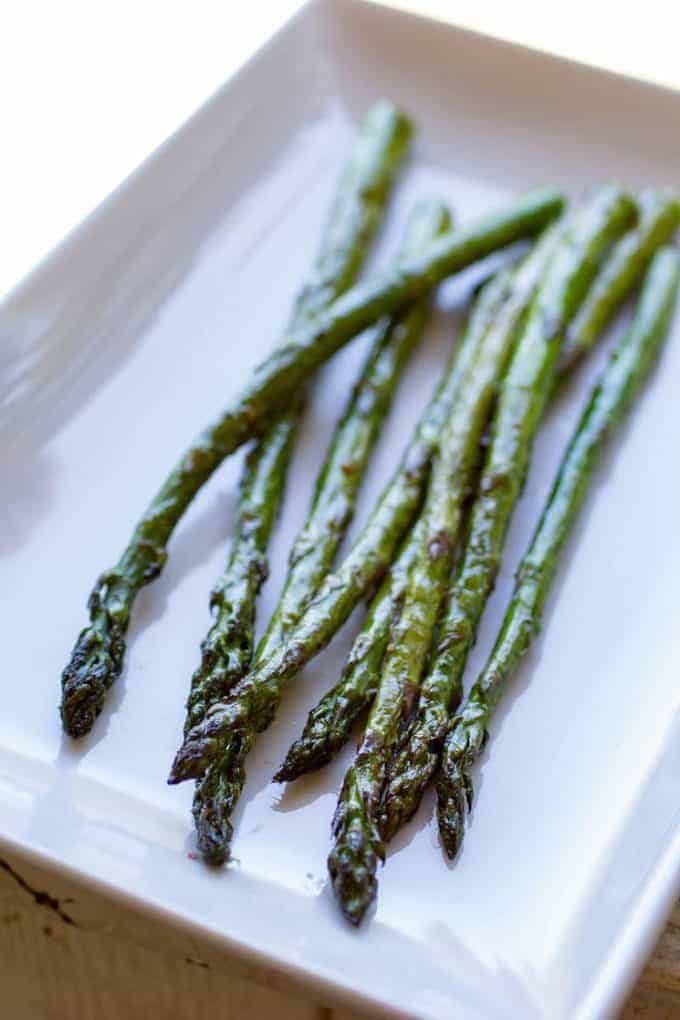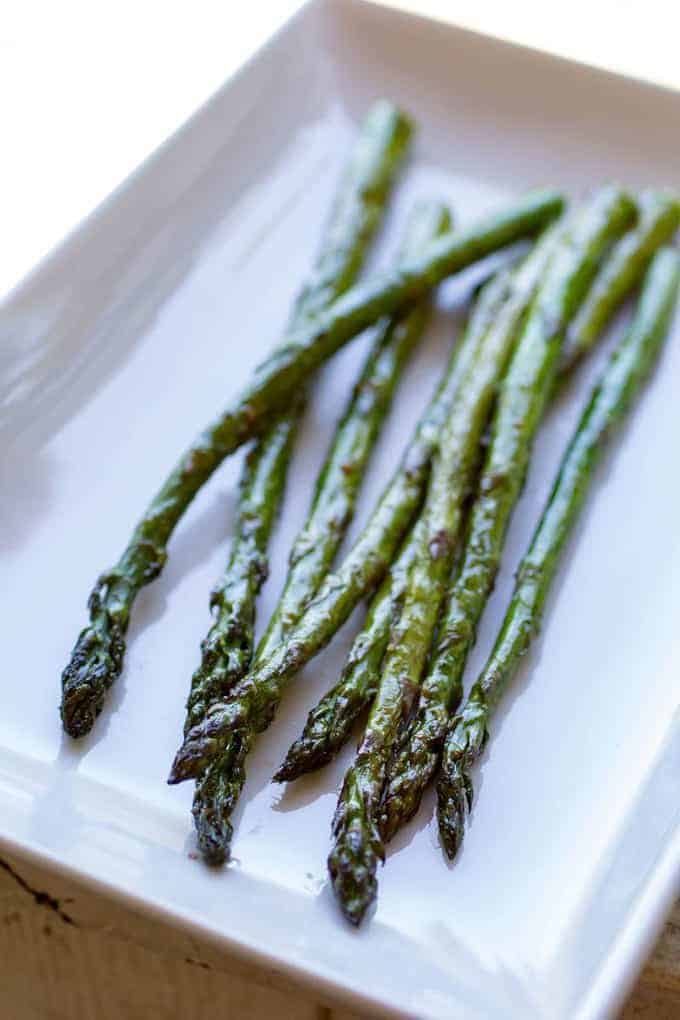 Grilled asparagus is always popular here, in fact, it is my #1 recipe for most of the year! This variation is flavored with Togarashi and is the perfect side for any of your favorite grilled mains.
Traeger Grilled Buffalo Chicken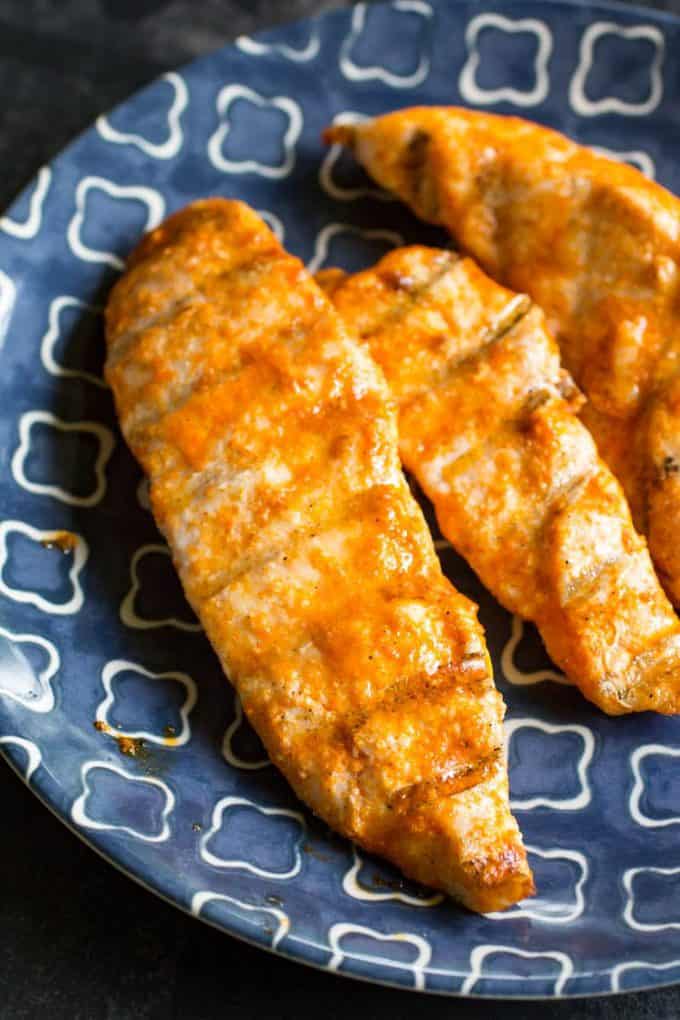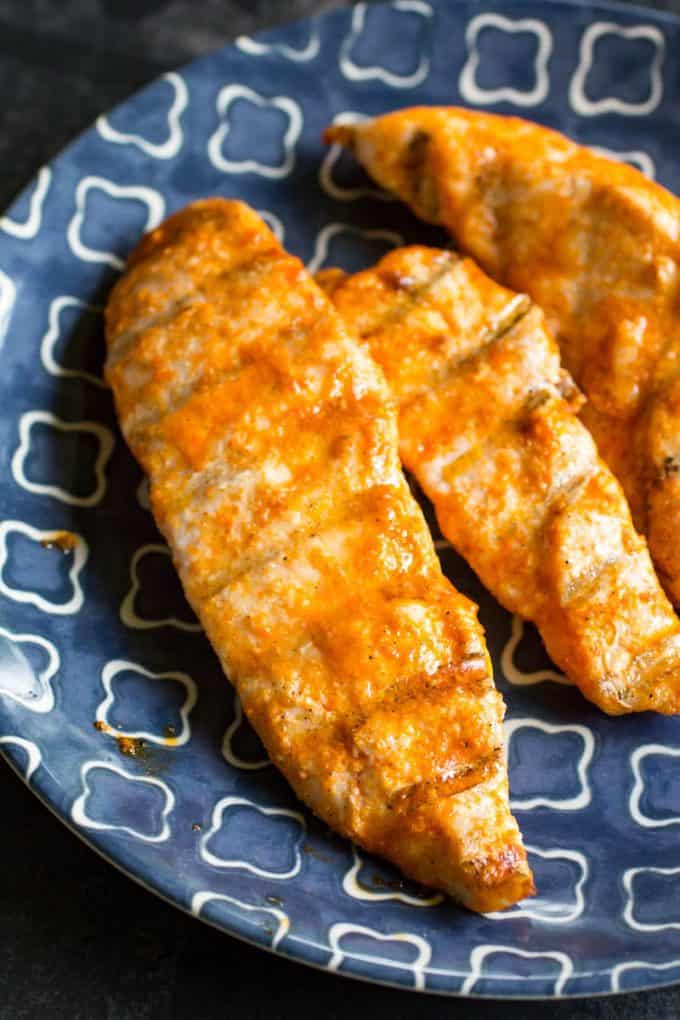 Yup. Buffalo chicken tenders. Forget the wings or the deep-fried mess, and get grilling! Buy your own buffalo sauce of make my favorite Cholula version (linked above!). Either way – you're going to love these chicken tenders.
Traeger Buffalo Chicken Flatbread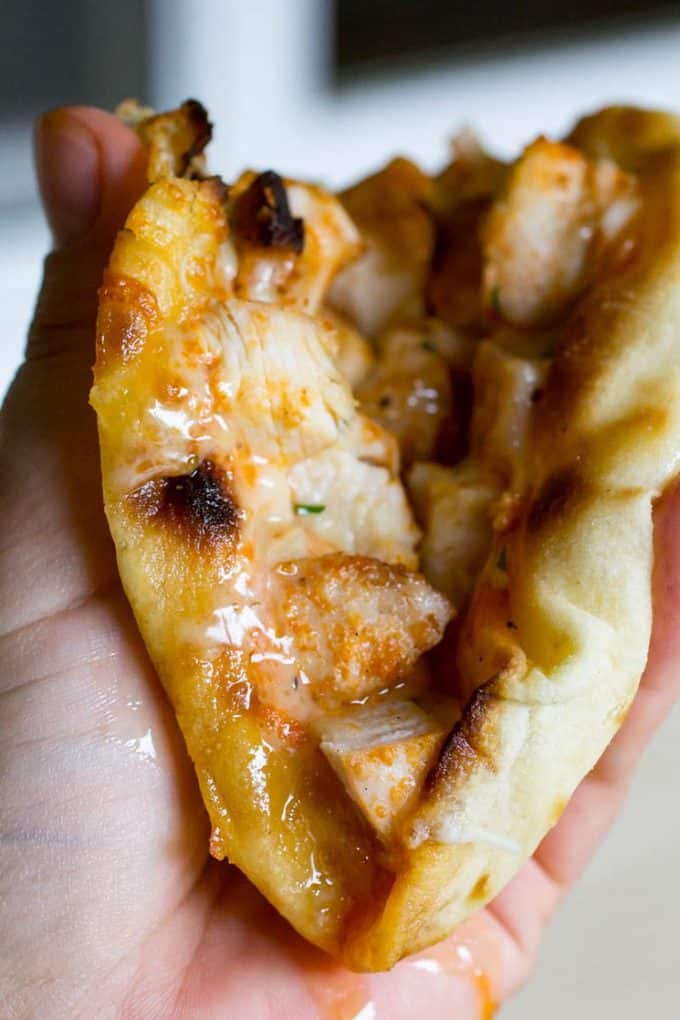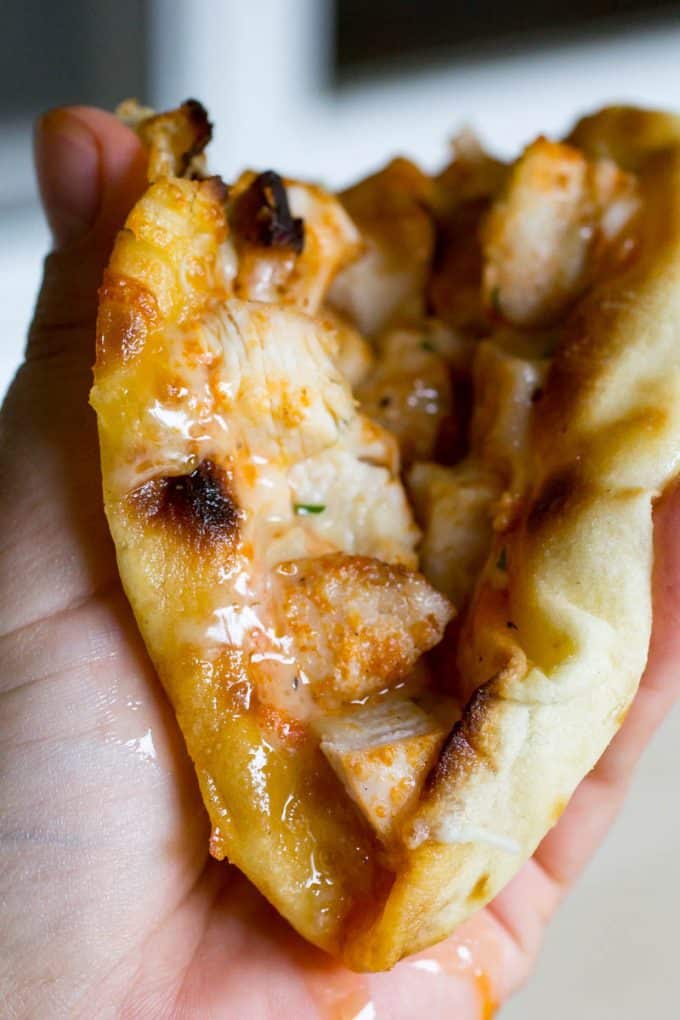 The sandwich of the summer, here! Take those Traeger grilled chicken tenders, chop them up, and throw them on some flatbread with cheese and buffalo sauce!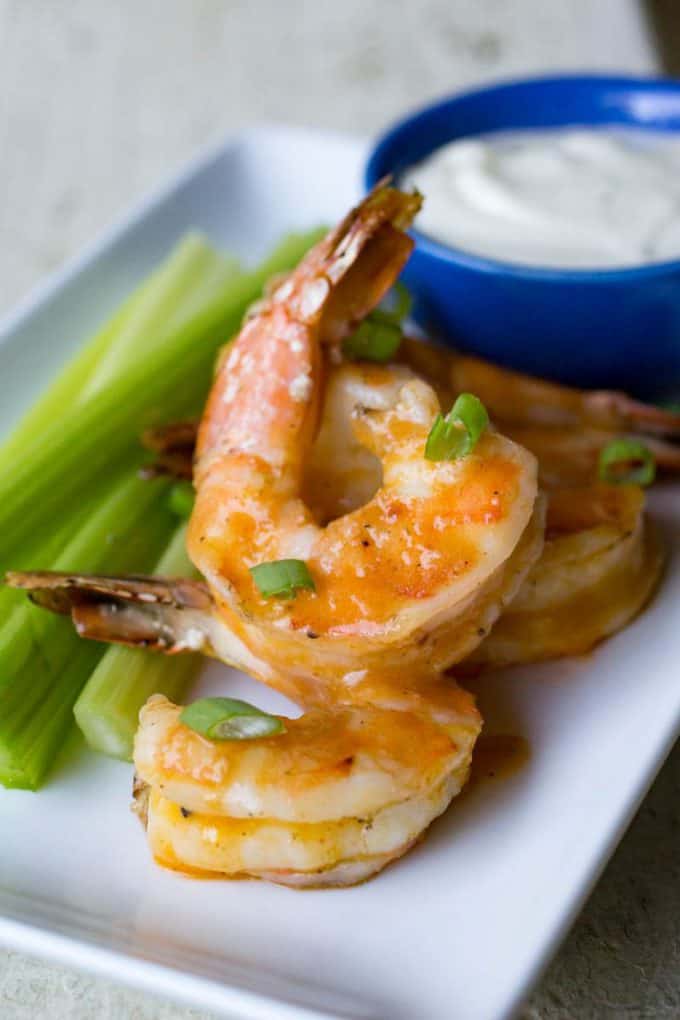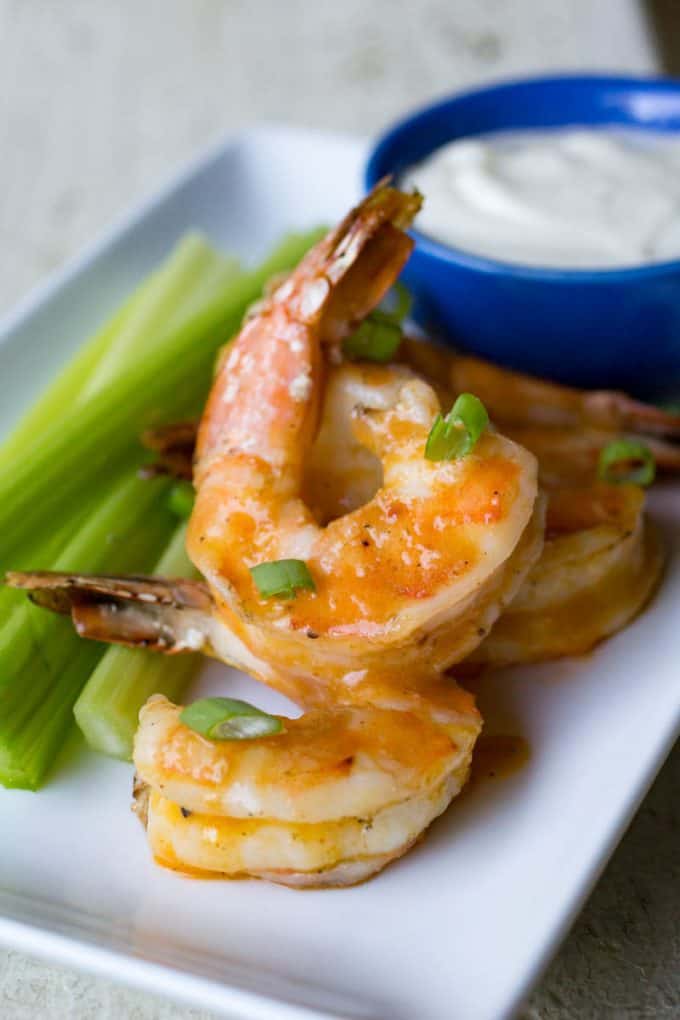 Smoked shrimp plus buffalo sauce? YES. All the yes. Faster than buffalo chicken wings, healthier than wings, and with the added benefit of that touch of Traeger smoke.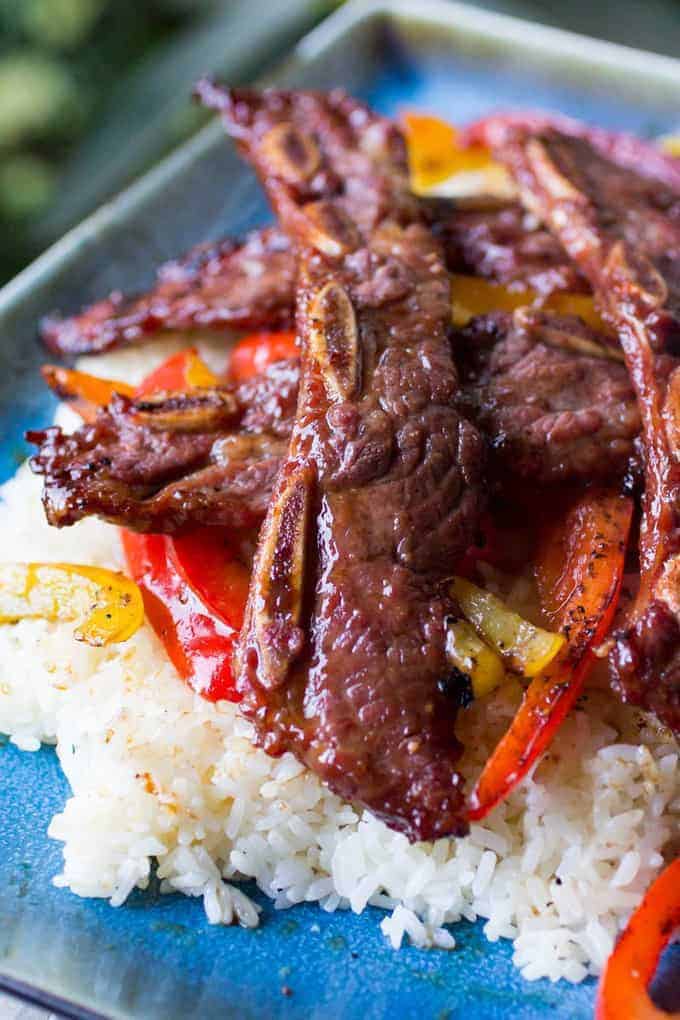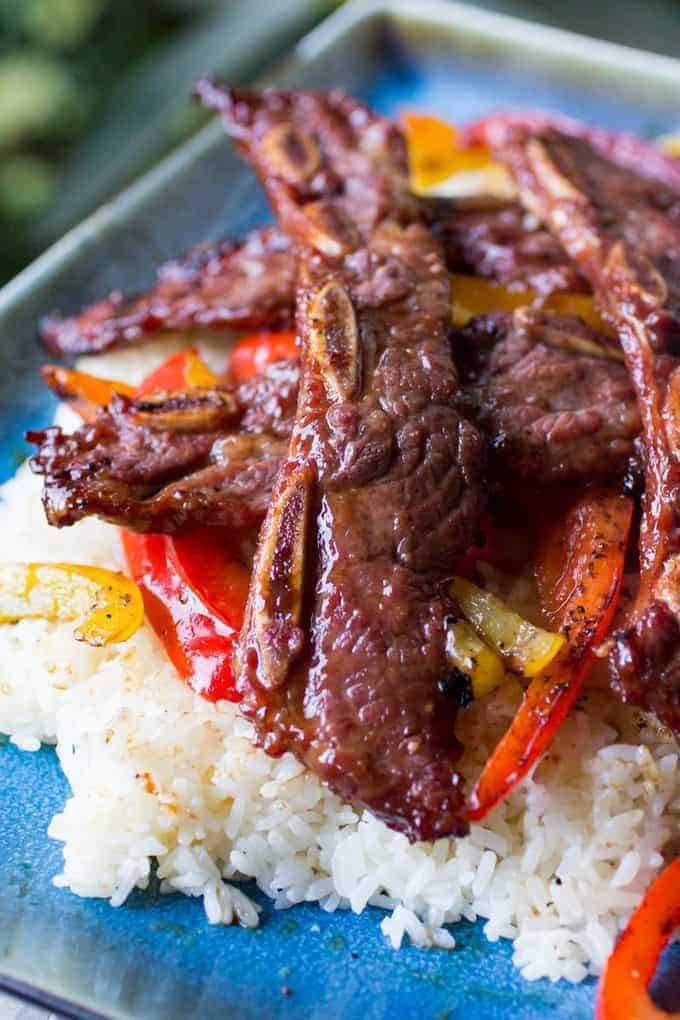 Marinated Korean-style short ribs are grilled and served over rice! Cheater store-bought Kalbi marinade make this dinner the easiest you'll make all week.
Traeger Teriyaki Grilled Shrimp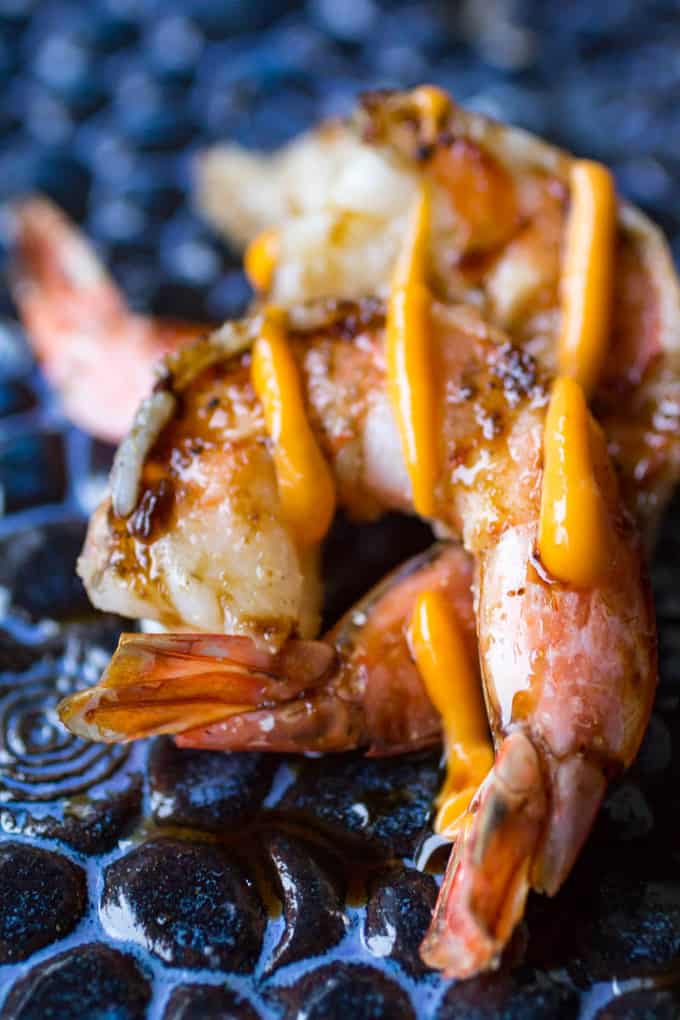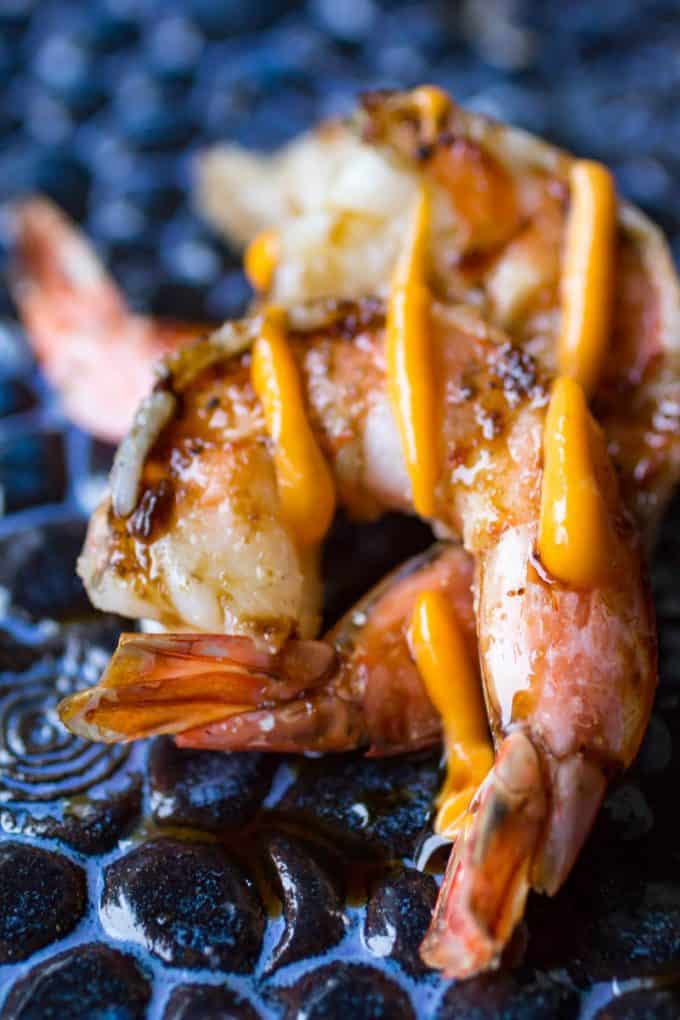 If you've made it this far, you've already read about my love of smoked shrimp. These teriyaki smoked shrimp are a regular on my spring and summer menu.