Pellet Grill Picanha is a dish that originated in Brazil, but has become quite popular in the states in recent years. A sirloin cap steak is placed onto metal skewers before being seasoned with salt and pepper and cooked on our pellet grill.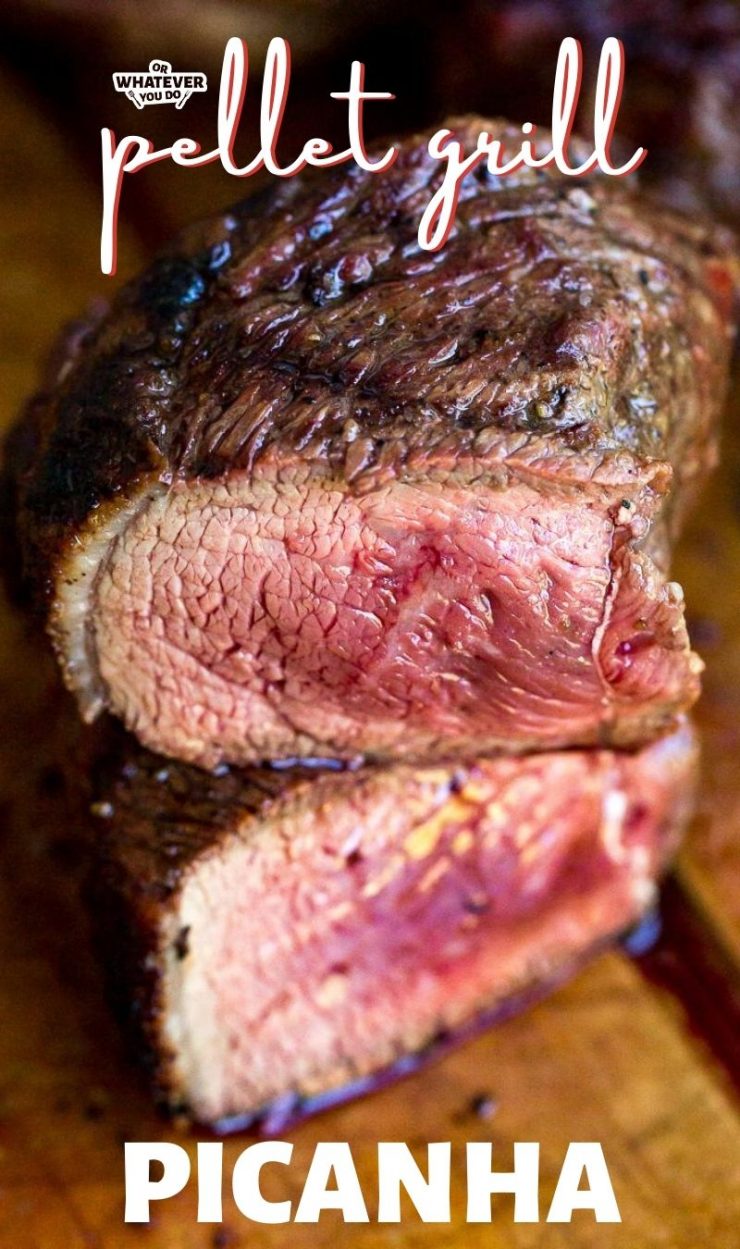 Traeger Grilled Picanha Recipe
We love beef around here. There isn't much better than a good steak with all of the sides on it. We love steak even MORE since we got into pellet grilling.
Cooking over a real fire adds something special to the meat that you just can't get with other cooking methods. No charcoal, gas grill, or flat top can add that touch of smoke (without adding additional smoked tubes) and it makes a big difference in the end result.
More Easy Traeger Recipes here!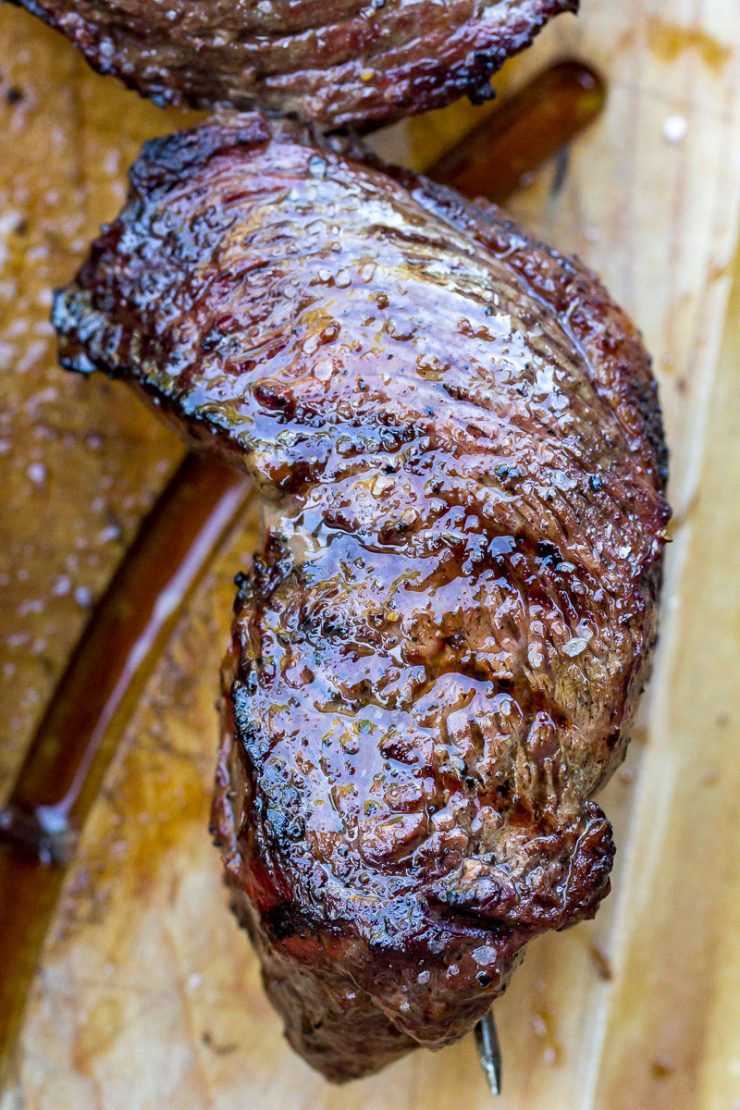 What is picanha?
Picanha is the name for a top sirloin cap steak that has the fat cap left behind.
The steak then gets put onto metal skewers before being grilled and sliced.
This cut can be kind of difficult to find, so you might have to ask the butcher at your local meat counter, depending on how popular picanha is in your part of the country.
More Traeger Beef Recipes here!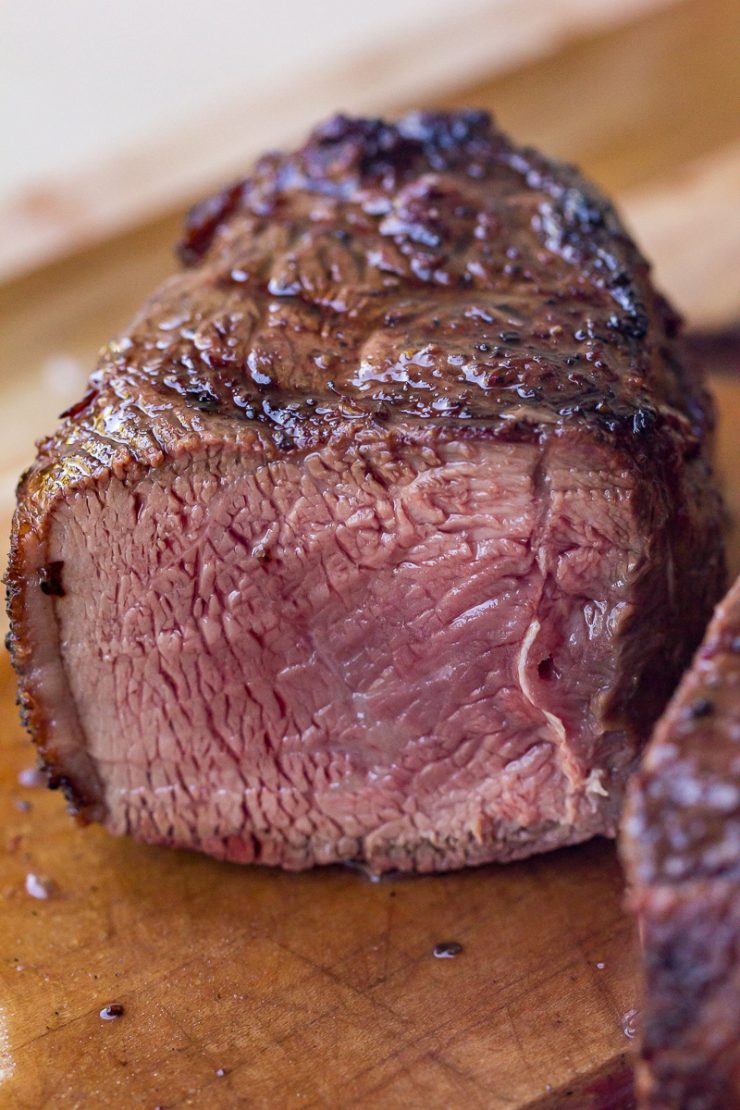 What seasonings is best for picanha?
While for some bbq, we like a heavy, bold rub, with steak we tend to go really simple. Salt and pepper are all you need for a high-quality steak. You don't want to cover that big beefy flavor with anything, just bring it out more with the salt and pepper.
If you can get some of that 'Berta beef, all the better. S&P, 4 minutes, down the hatch.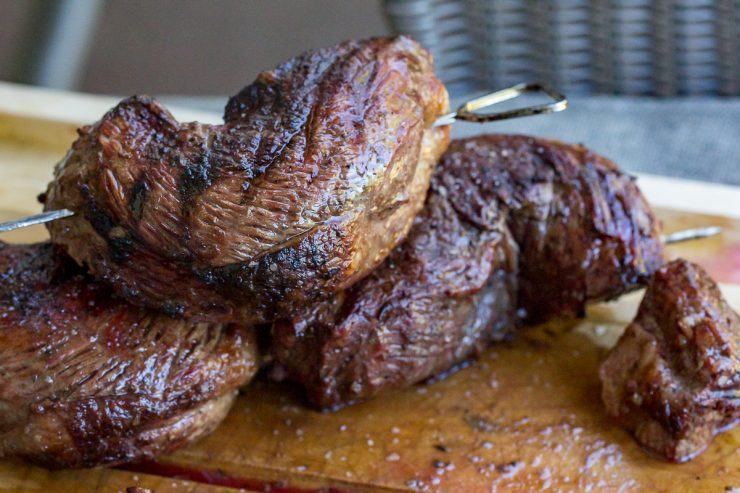 What if you don't have a pellet grill?
If you don't have a pellet grill, you should get one, but that doesn't mean that you can't make killer picanha. Fire up any grill you have available and get cooking. Follow the same instructions as below, and try not to miss that touch of smoke too much.
If you are in the market for a new pellet grill, there are a lot of great options out there. We've personally used Traeger, Camp Chef, Louisiana Grills, and ZGrills brand pellet grills successfully.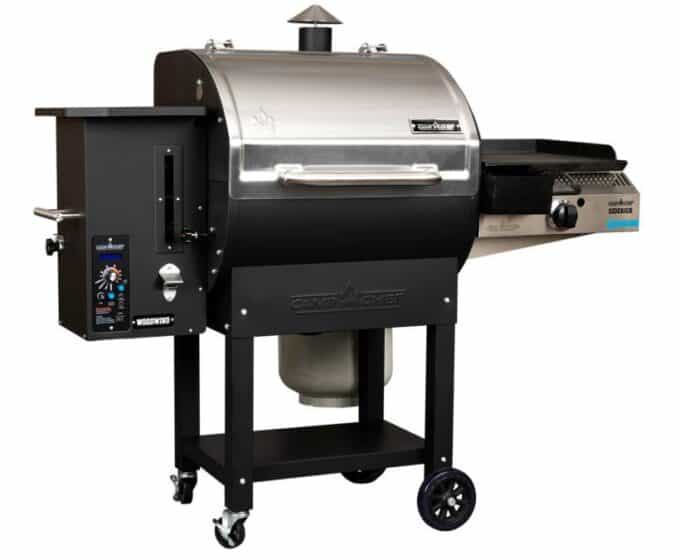 This is a powerful grilling machine, and the sidekick makes it even better. The perfect grill for reverse searing, long smokes, or a quick bbq sesh.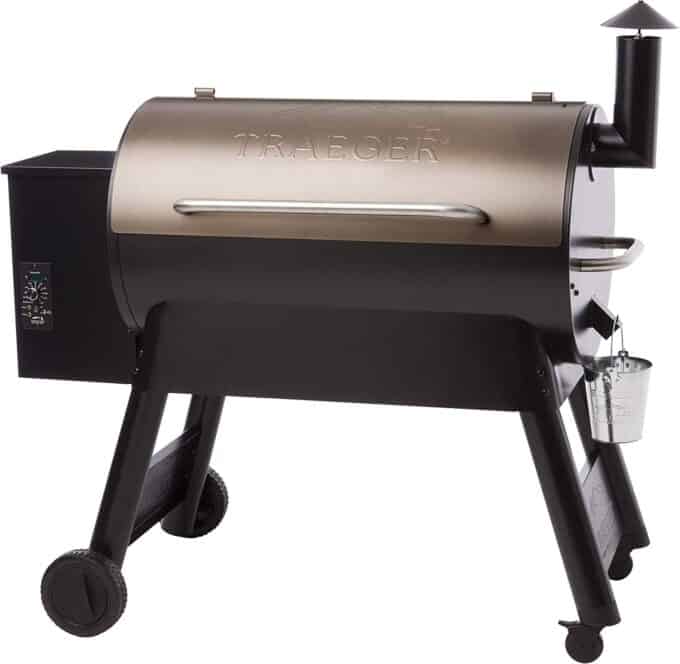 Our first experience with pellet grills was enough to get us hooked. Our Traeger is reliable and gets used several times a week. There are some newer models available now I'm drooling over, but this older trusty model will live on my deck for many years to come, I'd imagine.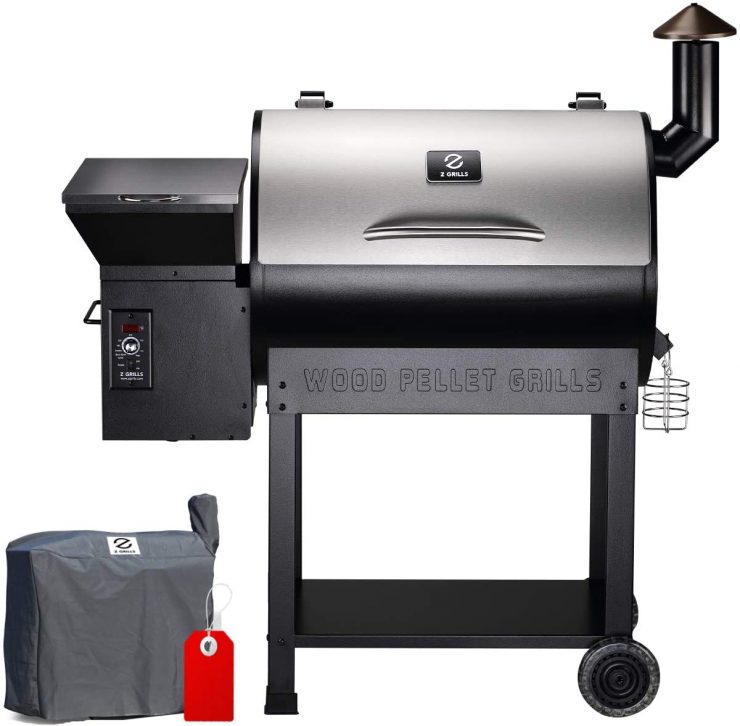 The budget-friendly ZGrills brand is easy on the pocket book without sacrificing too much in terms of performance. See our full review here.
What other cuts of steak are great on a pellet grill?
Is all of them an acceptable answer? It is for me.
We love a good ribeye, or if you really want to go big, a cowboy/tomahawk ribeye is a great way to do that.
New York Strips are also great, as well as sirloin, flank, and sirloin cap steaks. I'll never turn down a hanger steak, filet mignon, or prime rib either if we're being real!
Follow me on Instagram!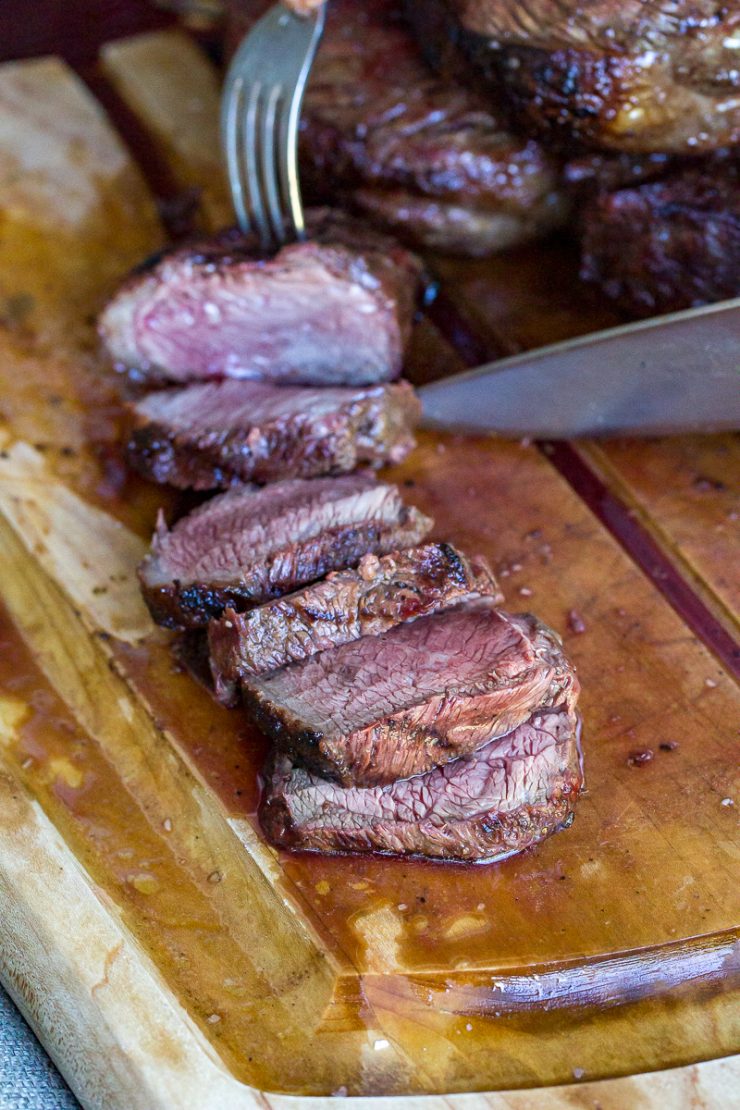 What should you serve with pinanha?
I like a classic Loaded Baked Potato, myself. That's about perfect along with a fresh Caesar Salad.
My Grilled Asparagus and Traeger Zucchini also are popular sides.
Not feeling a Caesar salad? Try my Greek Salad instead.
These Pellet Grill Potatoes would also be pretty amazing if you don't have any russets hanging around!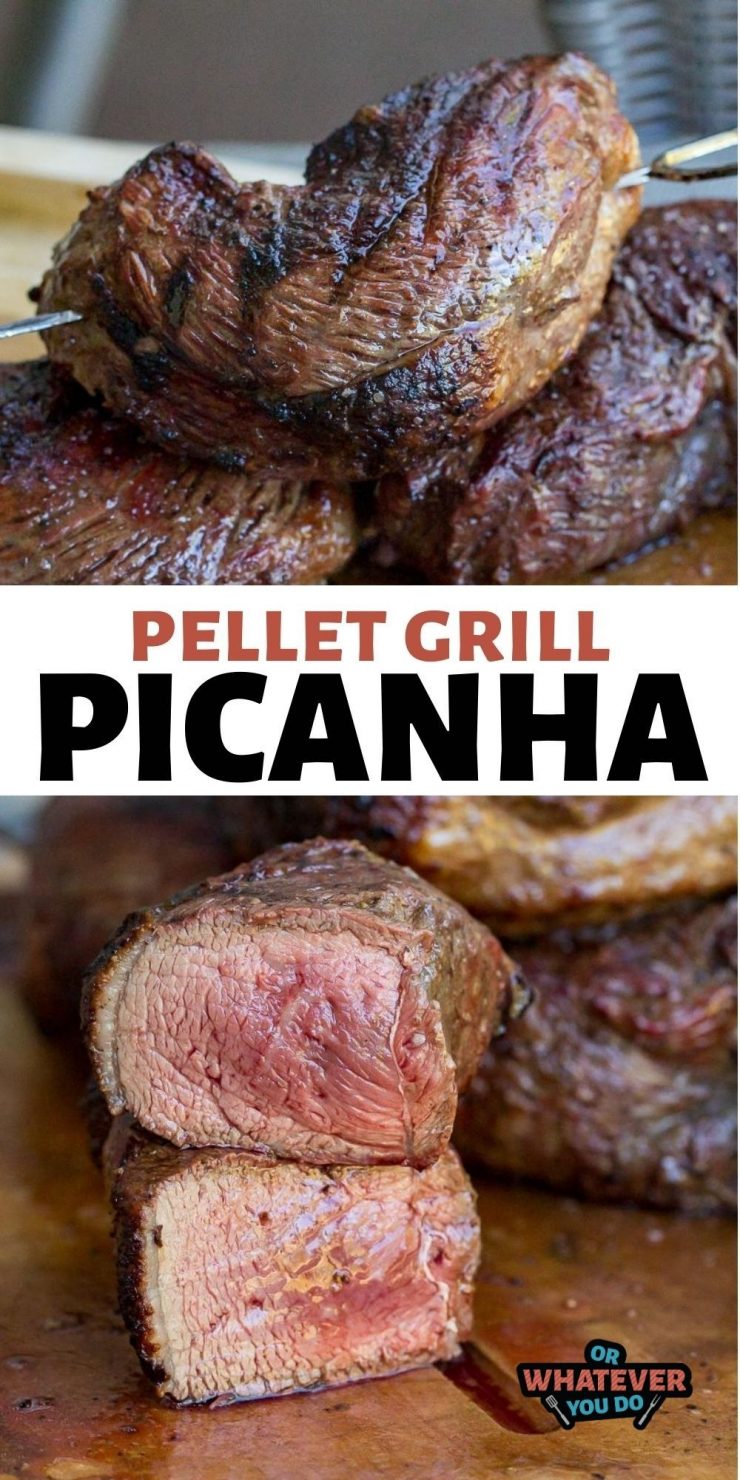 Yield: 6 servings
Pellet Grill Picanha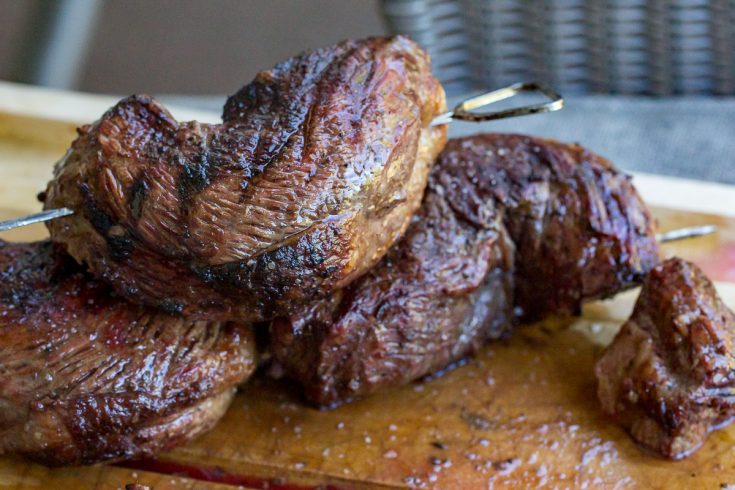 Pellet Grill Picanha made on our Traeger grill! This steak is delicious, and we can't get enough of the tender, bold beef flavors that come through. The pellet grill is the perfect tool to cook this with!
Ingredients
2 pounds sirloin cap steak w/fat cap on
2 teaspoons kosher salt
1/2 teaspoon coarse ground black pepper
Instructions
Preheat your pellet grill to high. 400-450° is ideal.
Cut your steaks into strips with the grain, approximately eight inches in length by two inches in width.
Add one teaspoon of salt and the pepper onto the steaks.
Use a long metal skewer to place the meat on. You want to run the skewer through the end of the piece of steak, going through the fat cap first.
Fold the meat over into a "c" shape, and run the skewer through the other end of the meat, eventually coming through the backside of the fat cap.
Repeat this process until all of your meat is skewered. You'll fit two or three on each, depending on how long your skewers are and how big you cut your steaks. Make sure to have at least an inch of space between each piece of meat.
Put your skewers directly onto your pellet grill. Cook for three minutes on each side, and then turn it once more so that the fat cap is pointed down and cook for another 3 minutes. This crisps up the fat cap and lets the fat render a bit.
Use a temperature probe to measure the inside temp of the meat. Pull when it reaches 125° for medium-rare picanha.
Sprinkle the rest of the salt onto the meat after it is pulled off the grill, and let rest for 5 minutes before slicing.
Recommended Products
As an Amazon Associate and member of other affiliate programs, I earn from qualifying purchases.
Nutrition Information:
Yield:
6
Serving Size:
1
Amount Per Serving:
Calories:

470
Total Fat:

28g
Saturated Fat:

11g
Trans Fat:

0g
Unsaturated Fat:

13g
Cholesterol:

175mg
Sodium:

523mg
Carbohydrates:

0g
Fiber:

0g
Sugar:

0g
Protein:

50g
Nutrition data provided here is only an estimate.