Traeger Pulled Pork takes your typical crock-pot version and puts it RIGHT TO SHAME. Like, there'll always be a place in my heart for a braised pork sandwich, but there is no pulled pork like a smoked pulled pork, and doing it at home is definitely the way to go when you are feeding a crowd.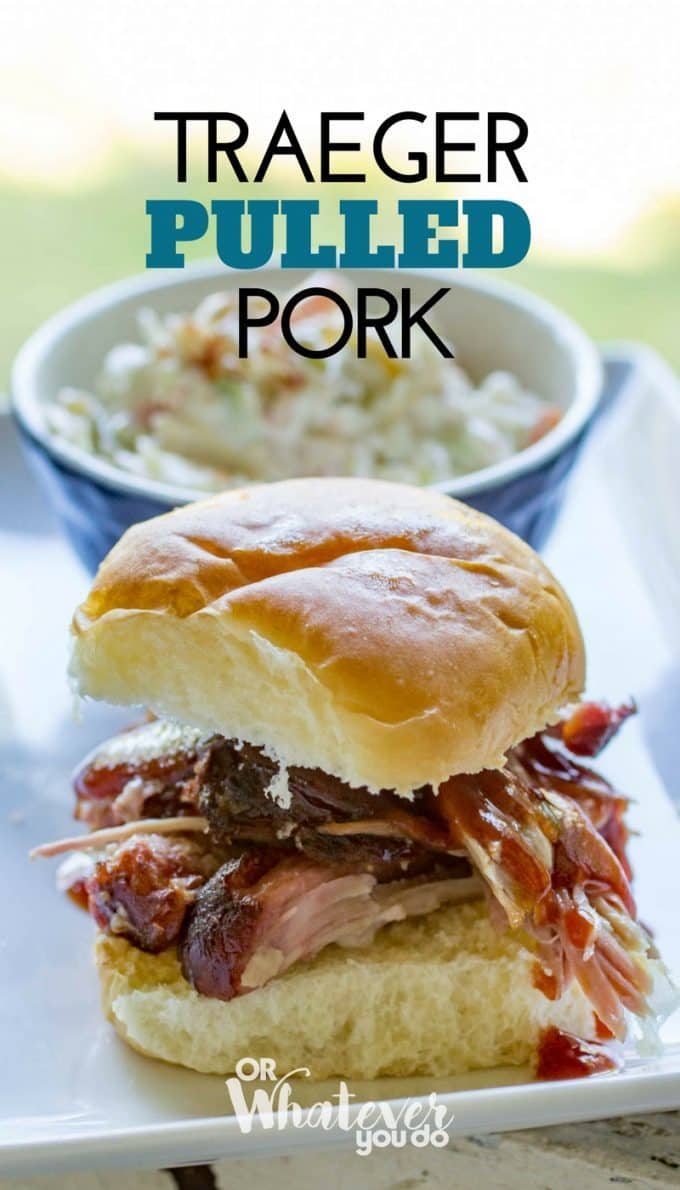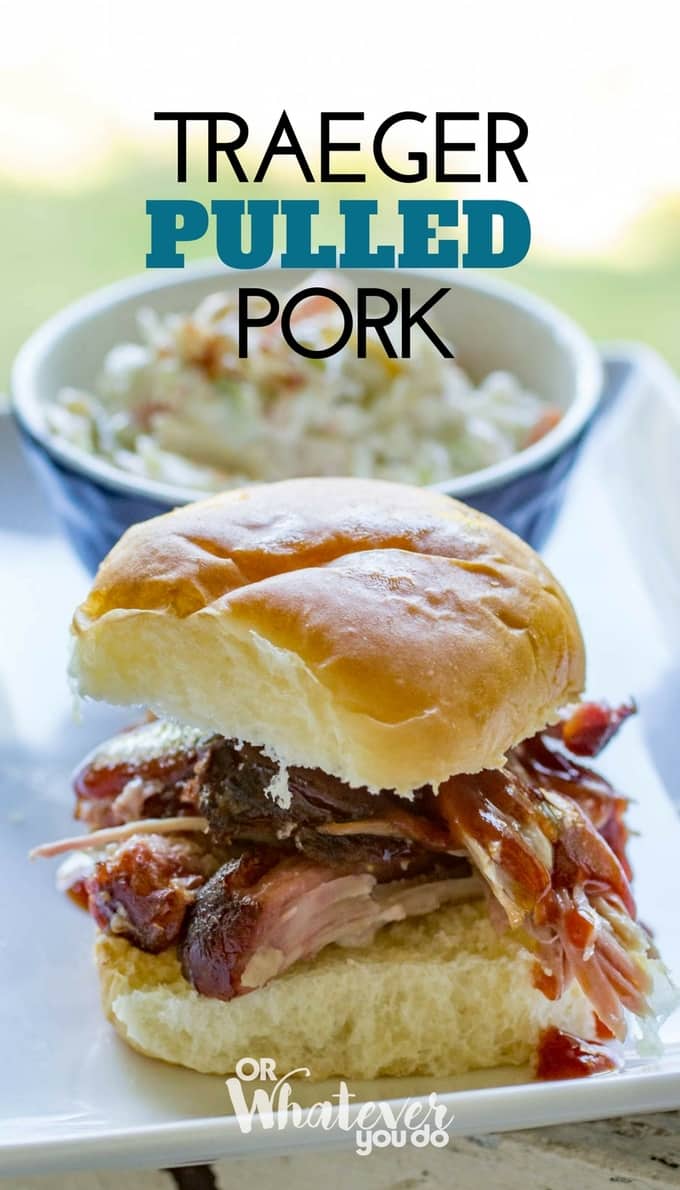 Traeger Pulled Pork
We've been eating pulled pork for a long time over here on OWYD. I could've sworn that I had several recipes on the site for it already, but I just went searching and guess what.
NOT EVEN ONE.
The closest I have are these grilled shredded pork tacos we did on the gas grill.
While those were certainly worth it, they just don't really compare to a SMOKE RING, you guys.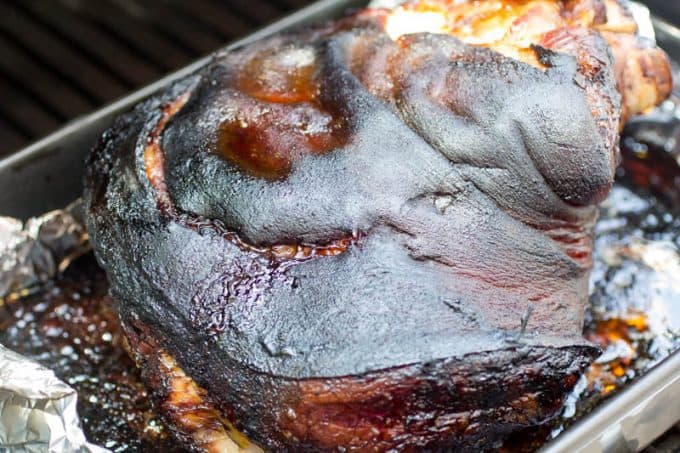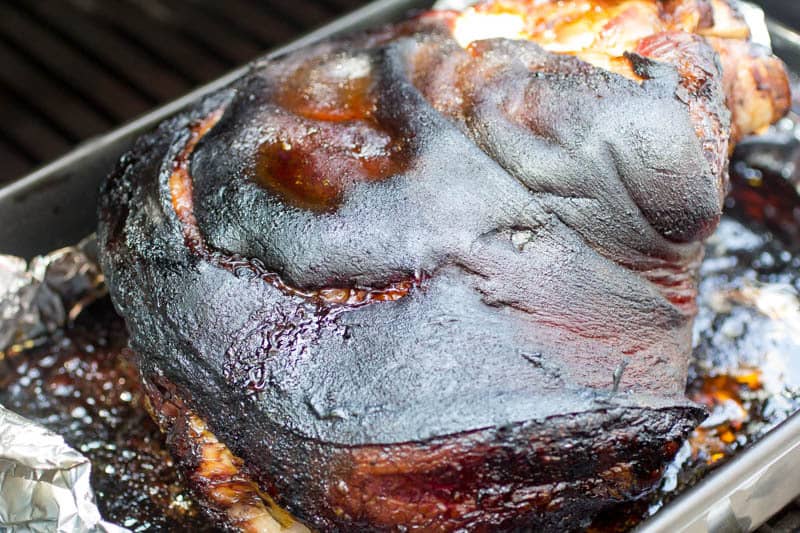 We have wanted to get into smoking for a few years now, and I'm so happy we finally pulled the trigger. We have TWO Traegers now, and they both get used a LOT. We're amassing an entire collection of recipes, so if you are interested you can check those out here in my Traeger Recipes section. Wood-pellet grills are great for grilling as well as smoking and super easy to run.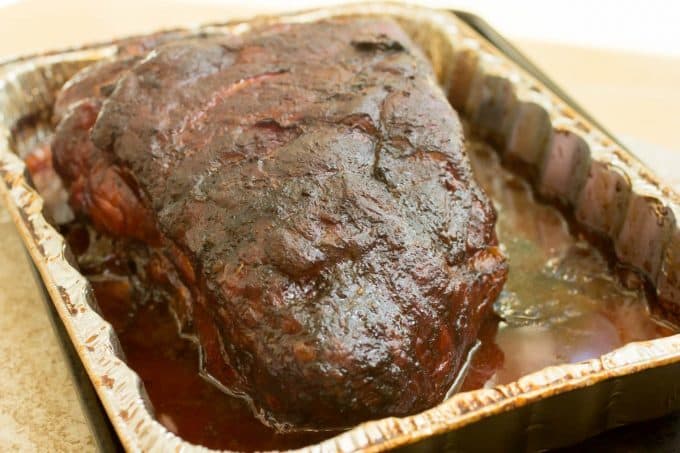 The Traeger uses wood pellets and gets plugged in. It is basically a great big outside appliance. I can just turn it on, turn on the dial, and it is magic. It lights itself and requires VERY little babysitting.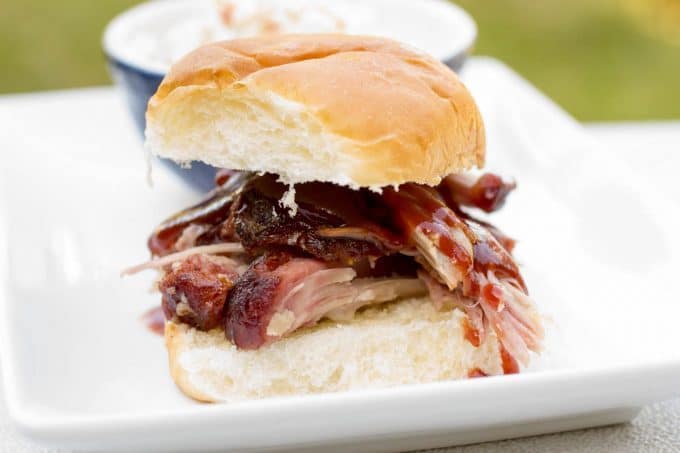 Do you SEE this smoke ring? Do you ever KNOW how good that bark is?
You won't see either unless you are really patient. This is a LOW AND SLOW meal and is going to take at least 12 hours to finish, and that is if your roast isn't huge. It is also basically impossible to predict how slow or fast this willl go.
Even roasts of similar size can take wildly different times to cook depending on the makeup of the meat itself as well as outdoor conditions, so just hang in there and do this when you are going to be puttering out of the house for the better part of a day.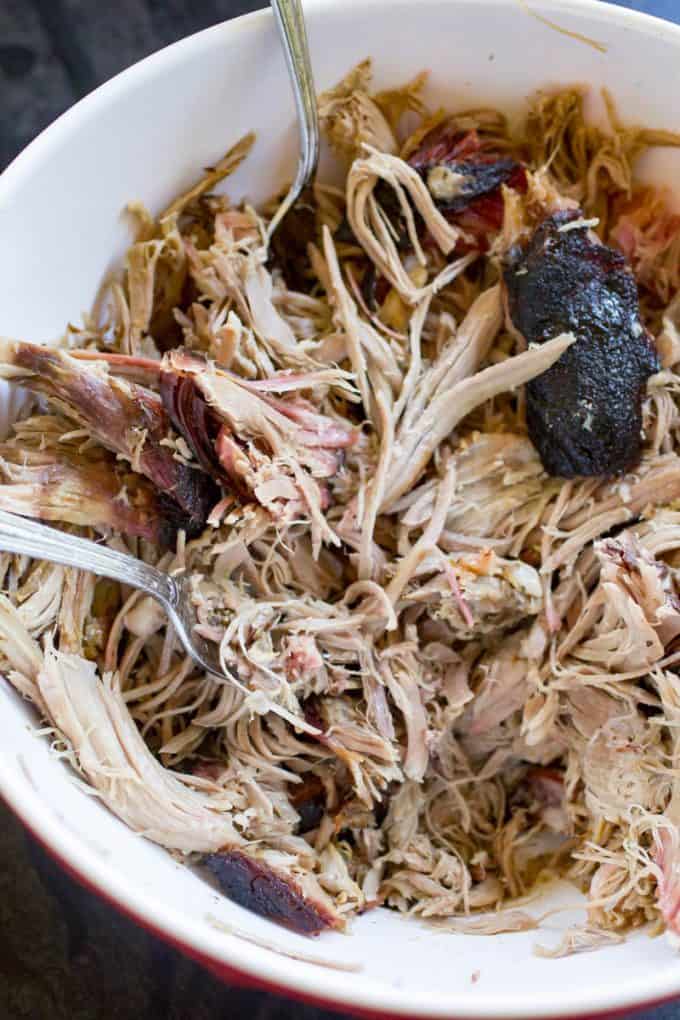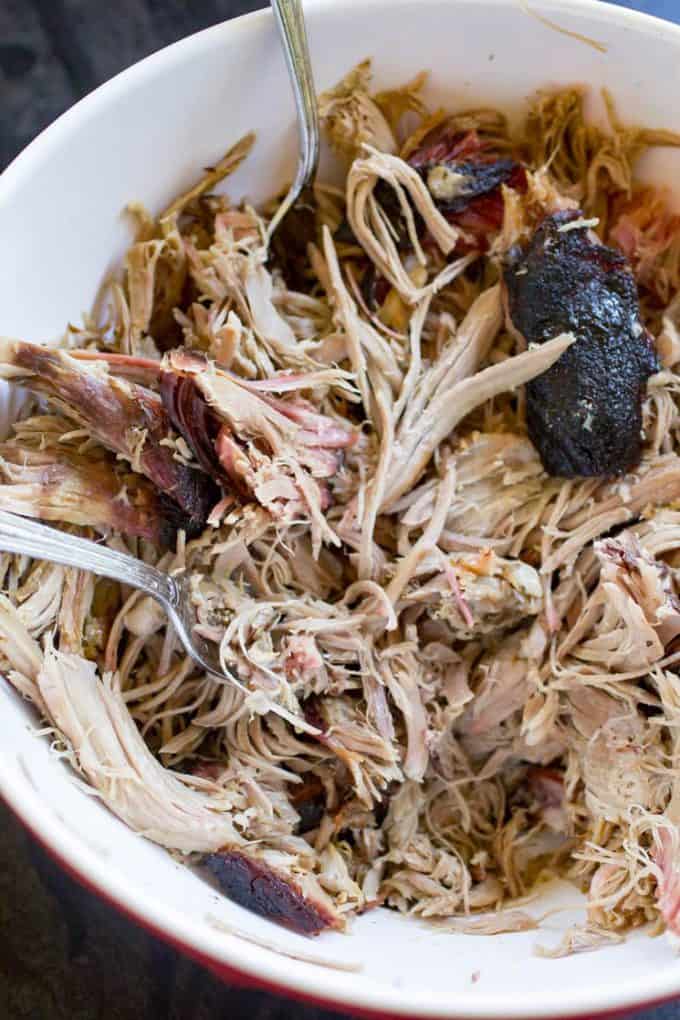 The last time I cooked one of these, I used a giant bone-in picnic roast, and it took FOREVER to cook. I'm talking like 12 hours one day, chilled overnight, and another 3-4 hours the next day.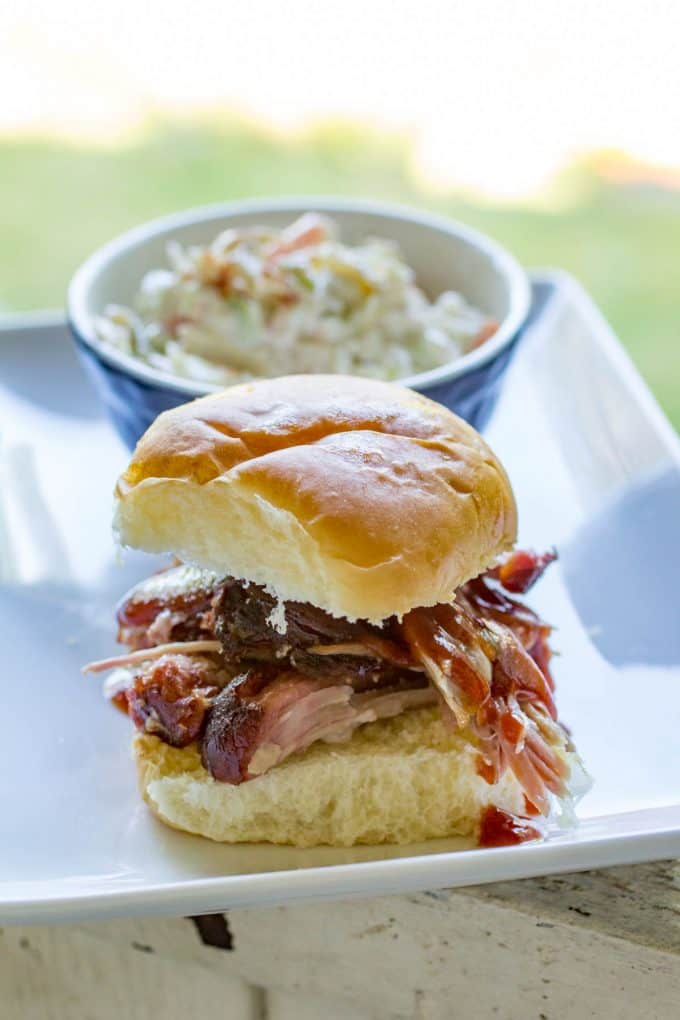 Much like slow-cooker cooking though, this is mostly hands off. Not QUITE as hands-off as a crock pot, but you also don't get the smoke ring with a slow cooker either!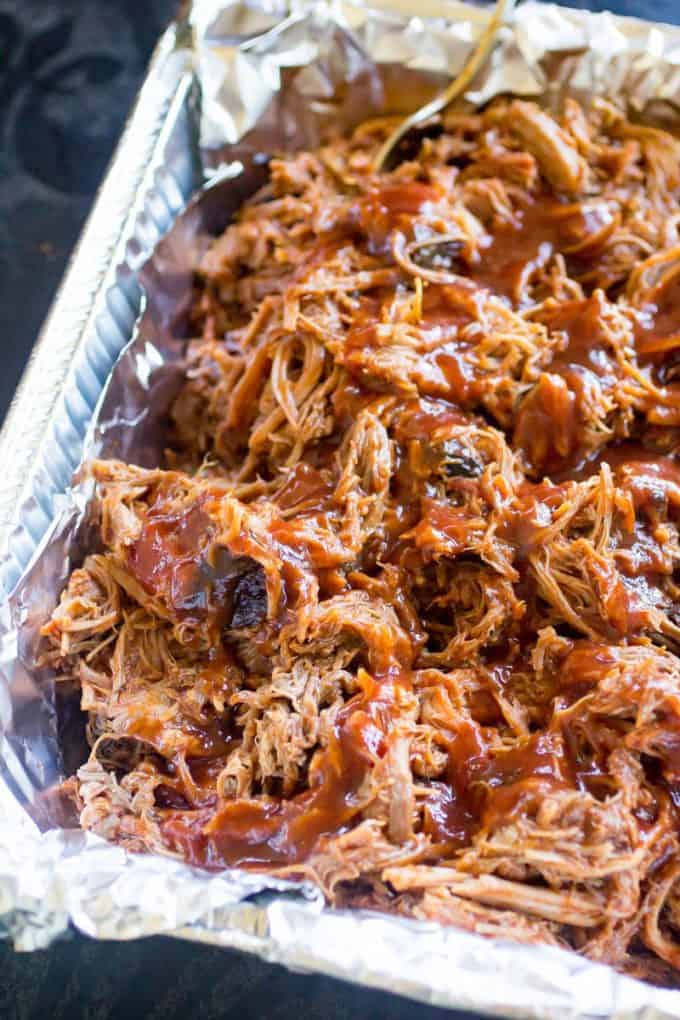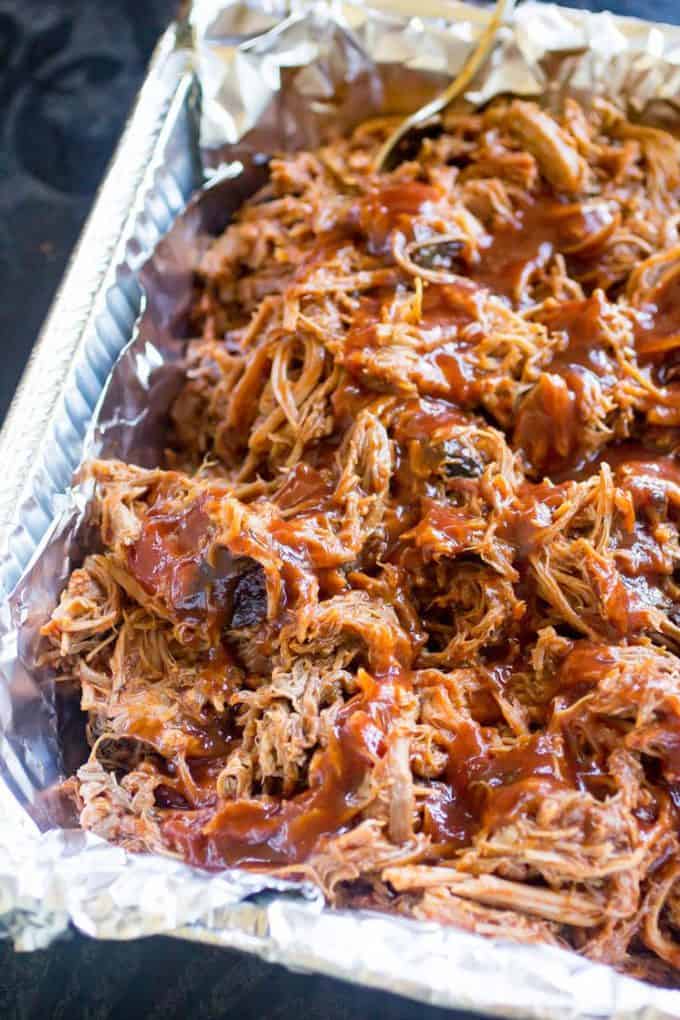 What should I serve with pulled pork?
You should serve this with my favorite rolls, OWYD coleslaw, and one of my awesome pasta salads!
I'm ALL about potatoes, and we don't make them much here because of Amelia's allergy, so I need to live vicariously through you all, and your awesome potato side dishes. Like these Easy Potato Chip Nachos by Honey and Birch. Ummm HELLO POTATO CHIP NACHOS. Where have you been all my life?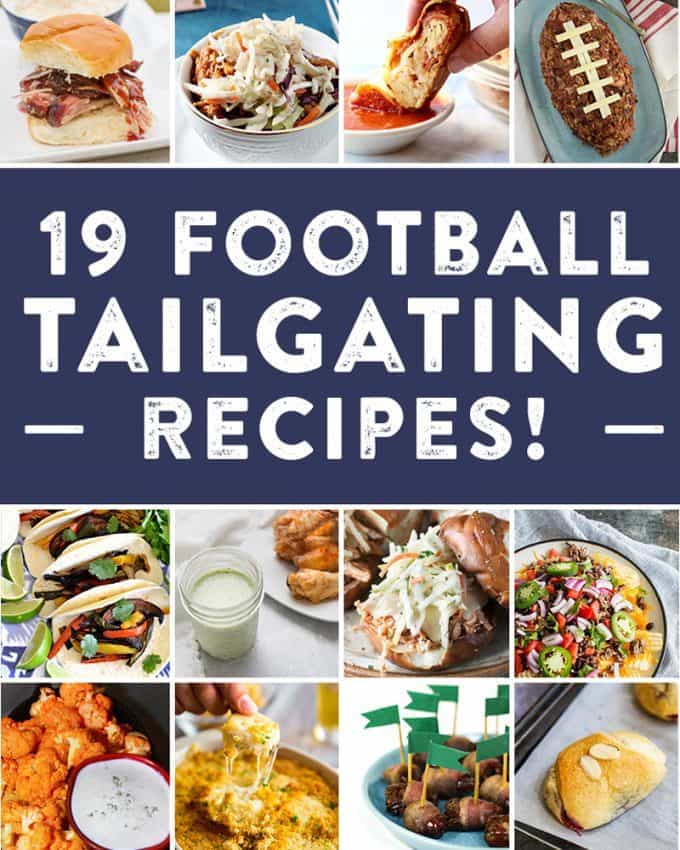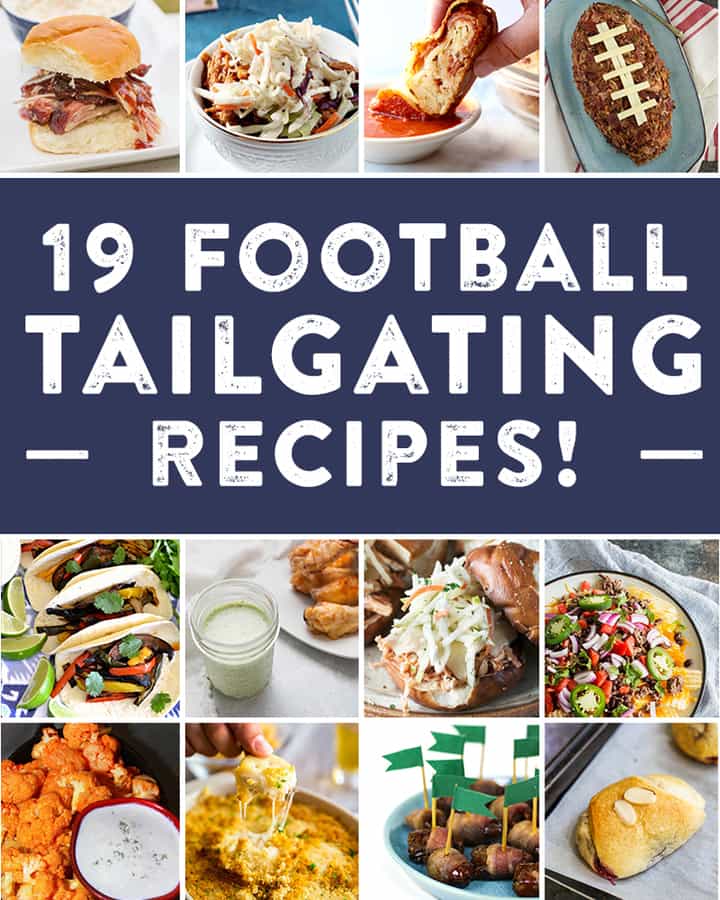 I'm joining up with 18 of the best bloggers around to give you allllll of the tailgating options you'll need for the whole FOODball season.
Make sure to visit some of the bloggers below for more amazing recipes!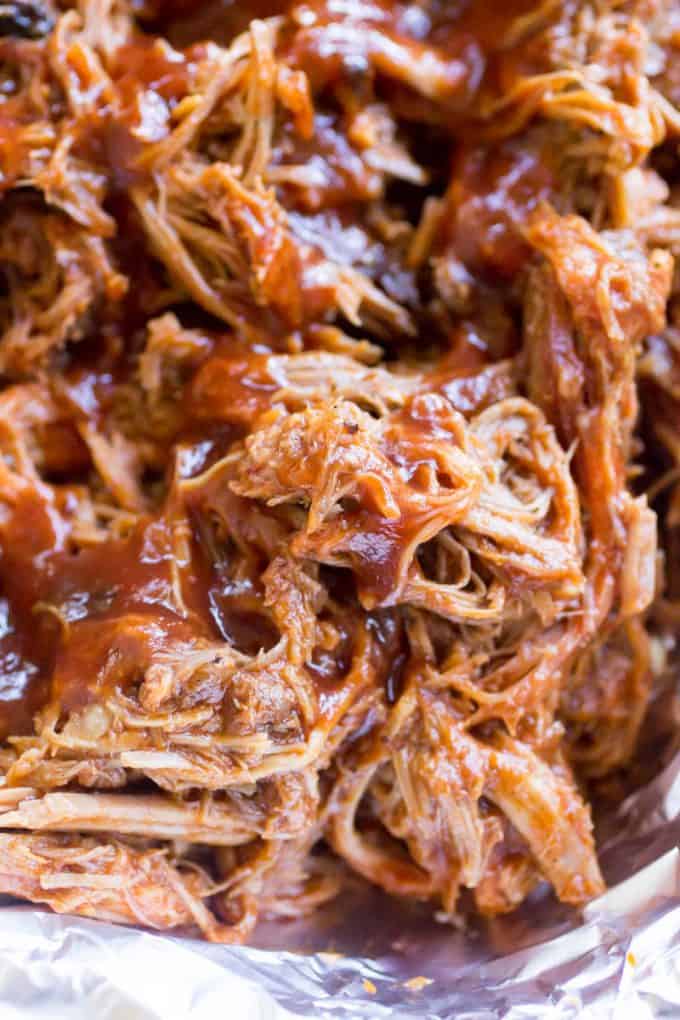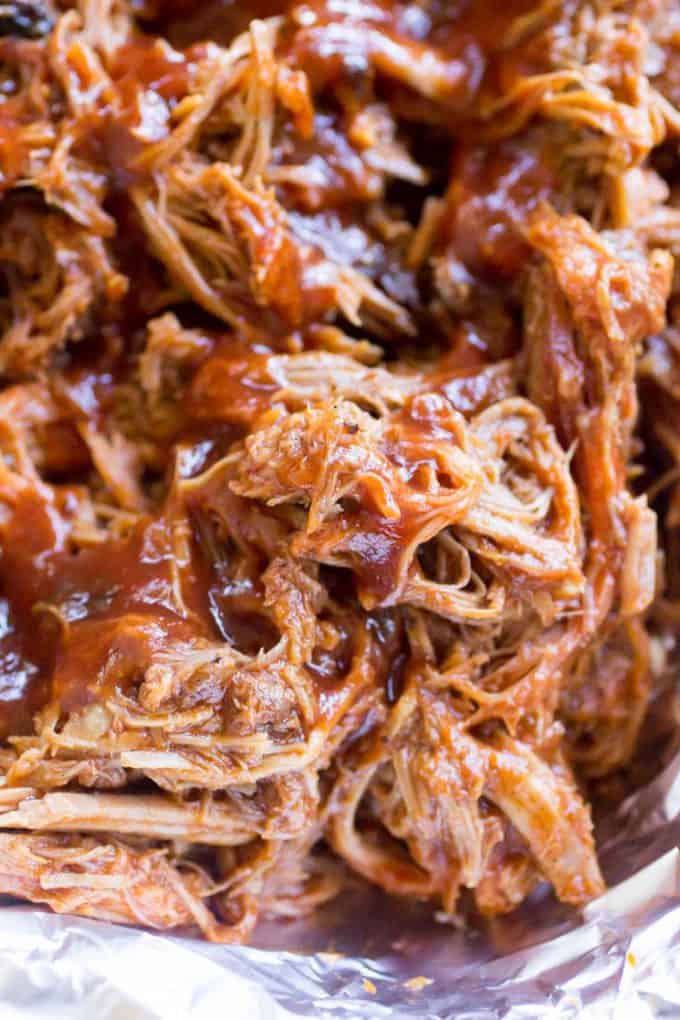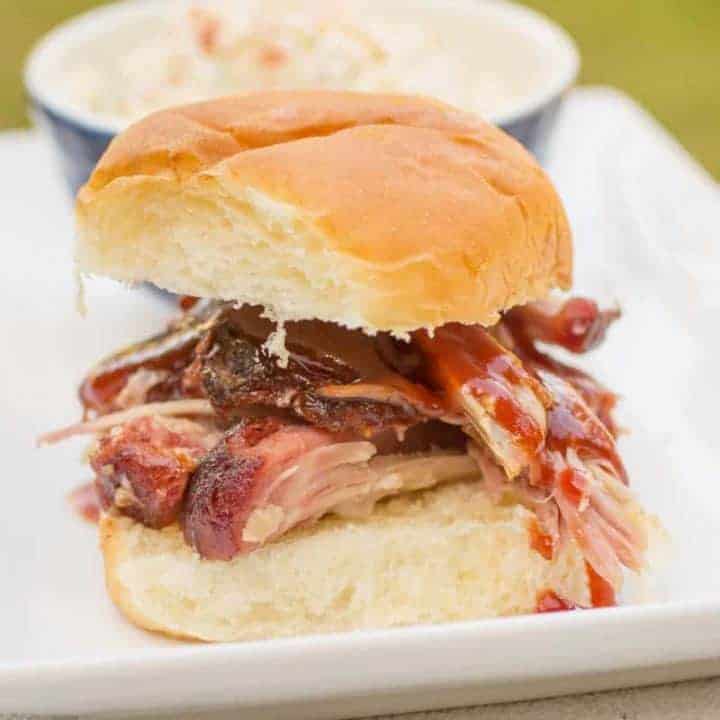 Traeger Pulled Pork
Total Time:
13 hours
15 minutes
This Traeger Pulled Pork takes a while to get on the table, but the long cook is mostly hands off, and totally worth it.
Ingredients
8 pound bone-in pork shoulder roast
copious amounts of BBQ Rub
3 cups dry hard apple cider
Instructions
Fire up your Traeger according to manufacturer instructions. Place the grill on "smoke".
Liberally rub the bbq rub into the outside of the shoulder, on all sides. Place the shoulder on the grill grates, and smoke for 4-5 hours. Make sure to stir your pellets every hour or so to make sure they don't tunnel. Carefully flip the roast every hour as well.
Turn the grill heat up to 225, and continue cooking. After 3 hours directly on the grate, move the shoulder to a foil pan and place the hard cider in the bottom of the pan.
Ideal temp for your pork roast is 200 degrees. The roast will "stall" for quite a while well before that, but continue on and don't crank that heat!
Once the roast reaches 200 degrees, remove it from the grill, tent loosely with foil, and let rest for 1 hour.
After 2 hour, remove the fat/skin layer from the roast and then shred with meat claws or forks.
Recommended Products
As an Amazon Associate and member of other affiliate programs, I earn from qualifying purchases.
Nutrition Information:
Yield:

24
Serving Size:

1
Amount Per Serving:
Calories:

912
Total Fat:

65g
Saturated Fat:

24g
Trans Fat:

0g
Unsaturated Fat:

35g
Cholesterol:

272mg
Sodium:

208mg
Carbohydrates:

7g
Fiber:

0g
Sugar:

6g
Protein:

70g
Nutrition data provided here is only an estimate.