Traeger Pulled Pork takes your typical crock-pot version and puts it RIGHT TO SHAME. There is no pulled pork like a smoked pulled pork, and doing it at home is definitely the way to go when you are feeding an entire crowd.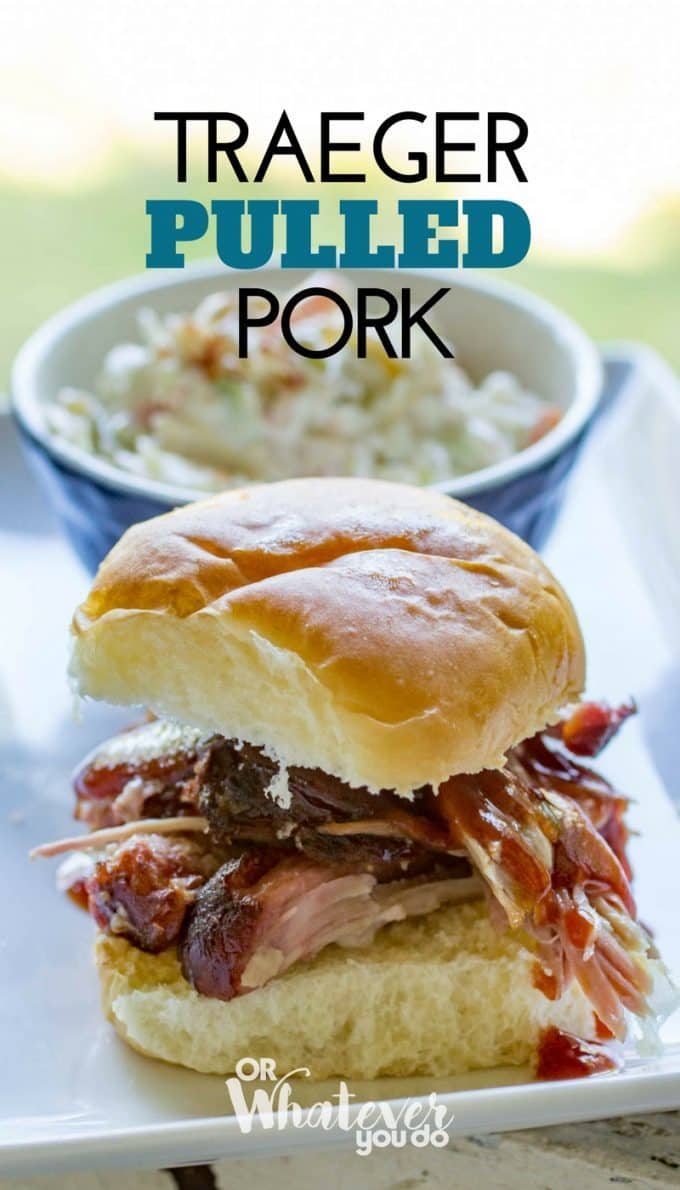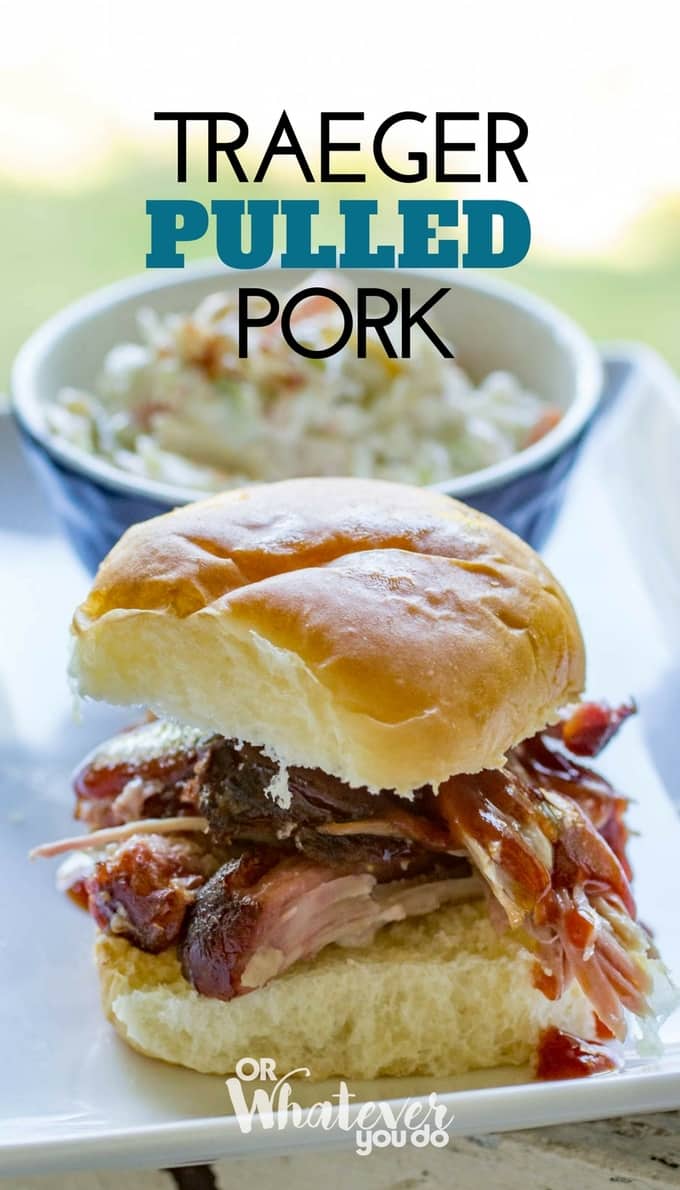 Traeger Pulled Pork
We've been eating pulled pork for a long time over here on OWYD. I could've sworn that I had several recipes on the site for it already, but I just went searching and guess what. NOT EVEN ONE. The closest I have are these grilled shredded pork tacos we did on the bbq grill.
While those were certainly worth it, they just don't really compare to a SMOKE RING, you guys.
We have wanted to get into smoking for a few years now, and I'm so happy we finally pulled the trigger. We have TWO Traegers now, and they both get used a LOT. They are great for grilling as well as smoking, and super easy to run.
I am NOT a bbq master. I tend to leave that stuff to my husband. It is outside, and FIRE, you guys. I've seen like 15 too many "BBQ GRILL EXPLODES IN FIRE" youtube videos to NOT make me a little nervous when I'm dealing with propane.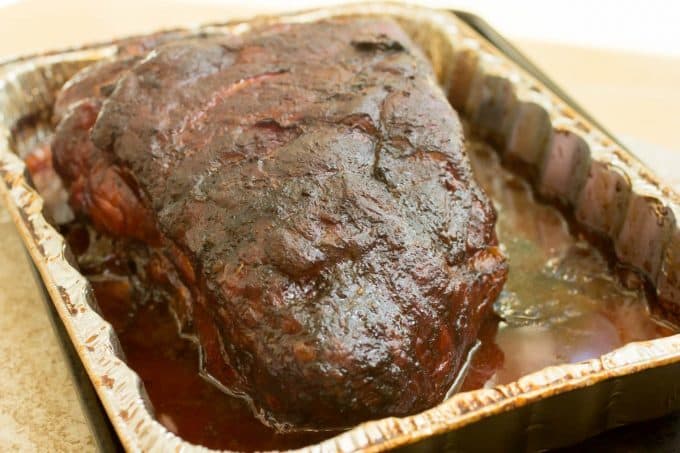 The Traeger uses wood pellets, and gets plugged in. It is basically a great big outside appliance. I can just turn it on, turn on the dial, and it is magic. It lights itself, and requires VERY little babysitting.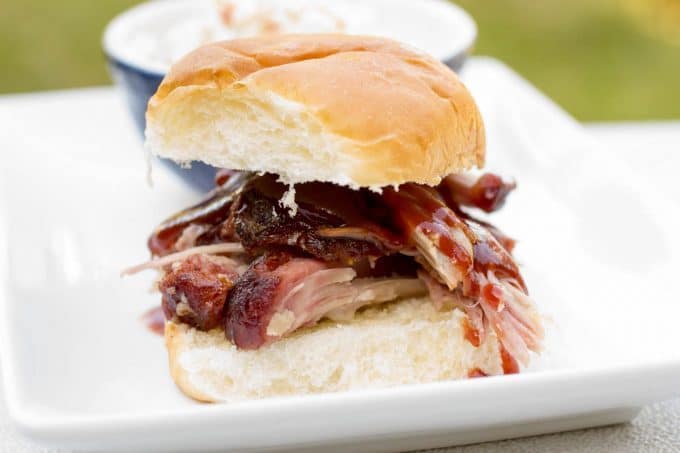 Do you SEE this smoke ring?
You won't see it, unless you are really patient. This is a LOW AND SLOW meal, and is going to take 8-9 hours to finish.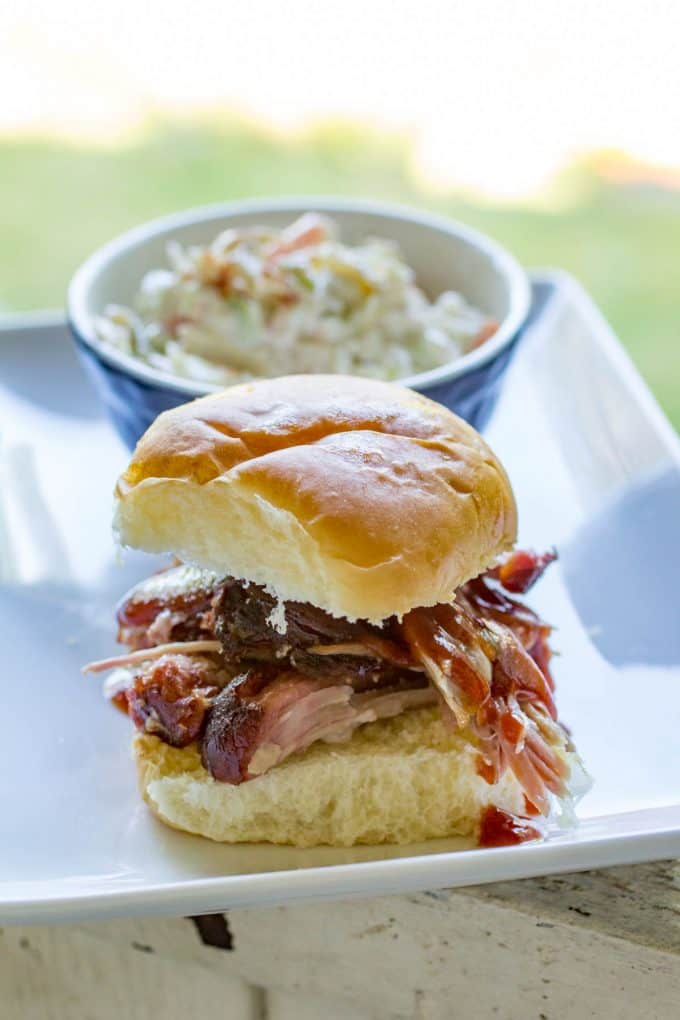 Much like slow-cooker cooking though, this is mostly hands off. Not QUITE as hands off as a crock pot, but you also don't get the smoke ring with a slow cooker either!
You should serve this with coleslaw, and these Tricolor Potato Pancakes with Horseradish Cream by A Little Gathering. I'm ALL about potatoes, and we don't make them much here because of Amelia's allergy, so I need to live vicariously through you all, and your awesome potato side dishes. Like these Easy Potato Chip Nachos by Honey and Birch. Ummm HELLO POTATO CHIP NACHOS. Where have you been all my life?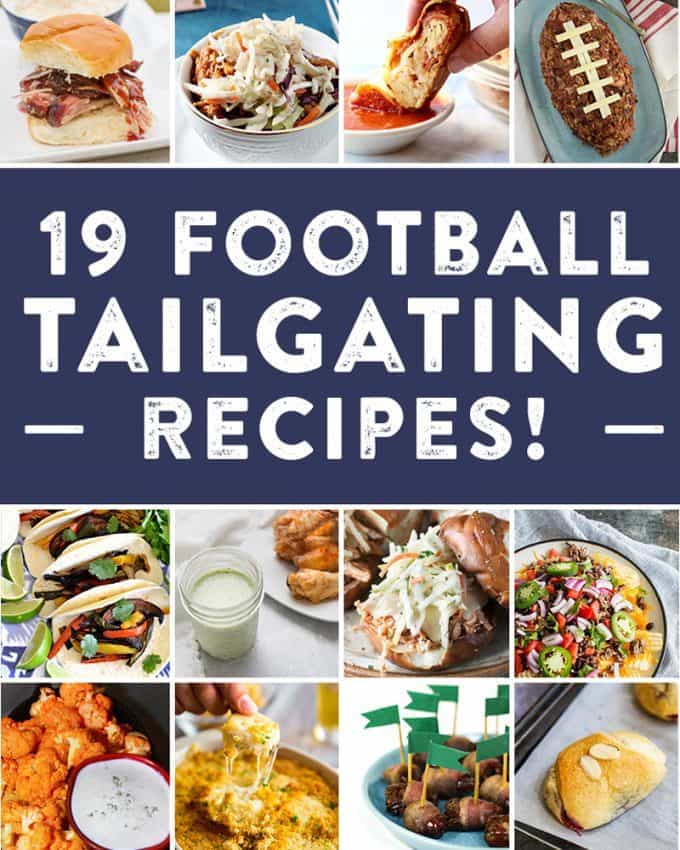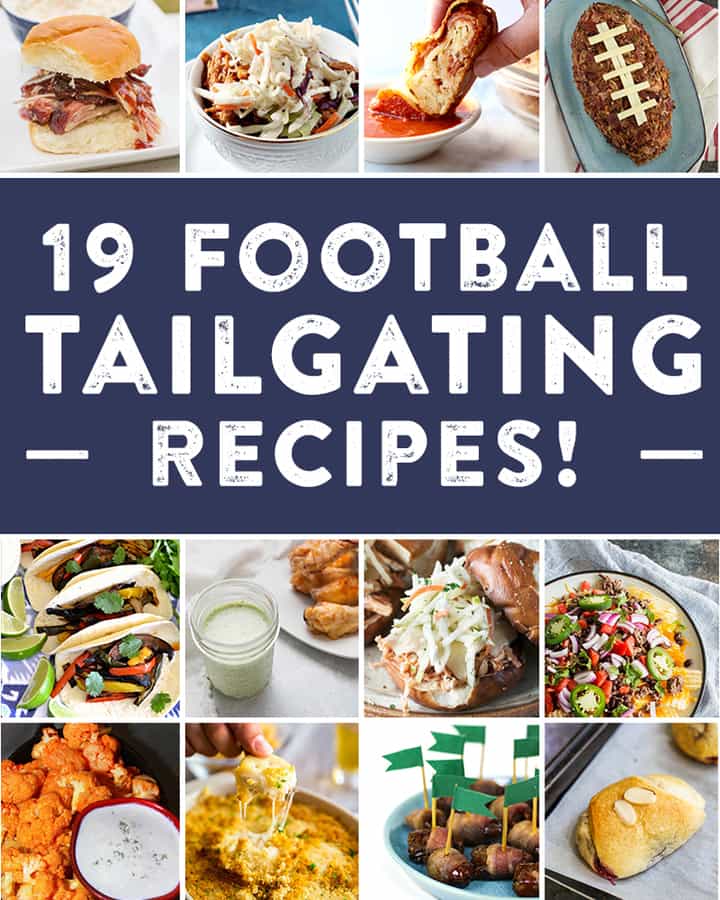 I'm joining up with 18 of the best bloggers around to give you allllll of the tailgating options you'll need for the whole FOODball season.
Make sure to visit some of the bloggers below for more amazing recipes!
Chicken Swiss Dip by The Life Jolie
Creamy Pepita Dip by The Mexitalian
Slow Cooker Apple Cider Chicken Sliders by Cake 'n Knife
Baked Brie Crescent Bites by The Culinary Compass
Aunt Julie's Pepperoni Bread by Off the Eaten Path
Jalapeño Ranch Dip by A Joyfully Mad Kitchen
Corn Dip by Me and My Pink Mixer
Chorizo Stuffed Bacon Wrapped Dates by Feast + West
Easy Pepperoni Bread by Love Bakes Good Cakes
Bacon Wrapped Cheese Smokies by West Via Midwest
Easy Roasted Veggie Fajitas by Hello Little Home
Pumpkin Pulled Pork Bowls by The Speckled Palate
Caramelized Onion Dip by Culinary Adventures with Camilla
Apple Pie Twists by 2 Cookin Mamas
Buffalo Cauliflower + Blue Cheese Dressing by For the Love of Food
Pigskin Cheeseball by Love & Flour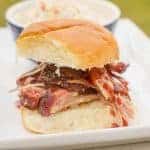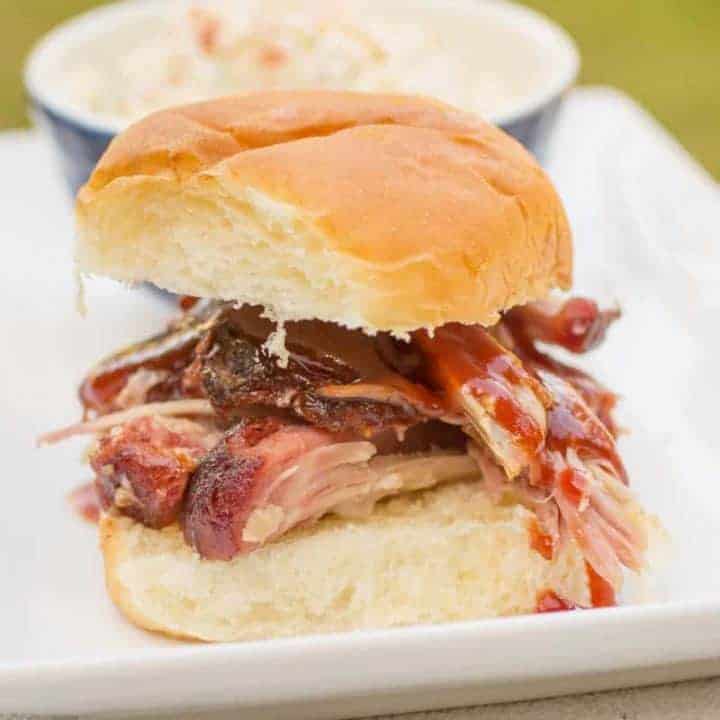 Traeger Pulled Pork
This Traeger Pulled Pork takes a while to get on the table, but the long cook is mostly hands off, and totally worth it.
Ingredients
8

pound

bone-in pork shoulder roast

copious amounts of Traeger Rub

4

cups

dry hard apple cider
Instructions
Fire up your Traeger according to manufacturer instructions. Preheat the grill to 225, and place your pork roast right on the grill for 2 hours.

Turn the grill up to 250, place the roast into a foil pan, and pour in the hard apple cider. Close the grill and cook for an additional 6 hours. The internal temp in the middle of the roast should reach at least 190 degrees, and it should be tender and easy to shred.
Never Miss A Recipe!
Subscribe to get occasional emails and snark direct from ME!