Our Traeger Smoked Prime Rib Roast is a boneless rib roast seasoned with rosemary, salt, pepper, and garlic, and then cooked in a pan on the pellet grill or smoker with mirepoix and au jus. You'll never go back to the oven version once you try this easy Traeger recipe.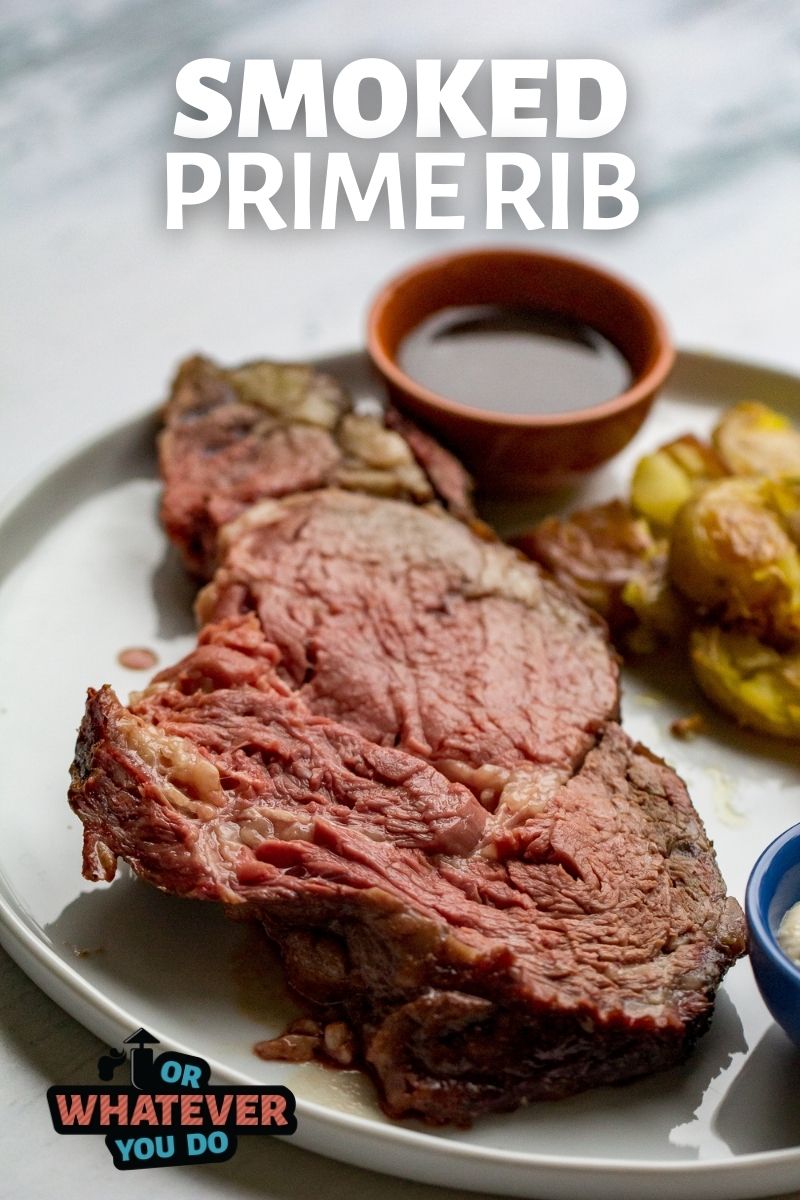 Smoked Prime Rib Recipe
If you've ever been in the kitchen on a holiday and have lamented about not having double ovens, let me just stop you right there.
Spoiler alert:
You don't need double ovens if you get a Traeger.
I was slow to jump on this particular bandwagon, but I'm officially sold. You can do SO MUCH with these grills. It isn't just a smoker, either. It is a grill and can be used as an OVEN as well.
We've made everything from bacon to turkey, and salsa verde to fajitas on that thing.
Update, we even make our own Traeger beef jerky and it is the BEST JERKY I HAVE EVER HAD.
Do you think you like smoked salmon? You have no idea how good smoked salmon can be until you taste it fresh off of a wood-pellet grill.
I love wood-fired anything, and pellet grilling is so much more convenient than charcoal or campfire cooking. It tastes SO much better than cooking on a gas grill. I don't even like food cooked on gas grills anymore, I've been so spoiled by this ultimate grilling machine.
We have TWO now, and I wouldn't really raise a fuss if there was mention of a 3rd. (But don't tell Jeremiah!)
Why? Because I get alllll the good cookin' from my husband of things like this prime rib on a Traeger. Can you smell that?? Because I still can.
This is a super easy recipe. As in, even as a novice griller I would've been totally comfortable throwing this together and sticking it on the grill.
Thankfully though, today I didn't have to. I love the weekends. Sleeping in and long lunches and time for shopping and relaxing and recharging.
Ideally.
Mine usually goes something like, work – cleaning – laundry – dishes – fighting kids – endless to-do lists – emails – photographing *something* – and then locking myself in my room for an hour or two for some quiet.
More Easy Traeger Recipes here!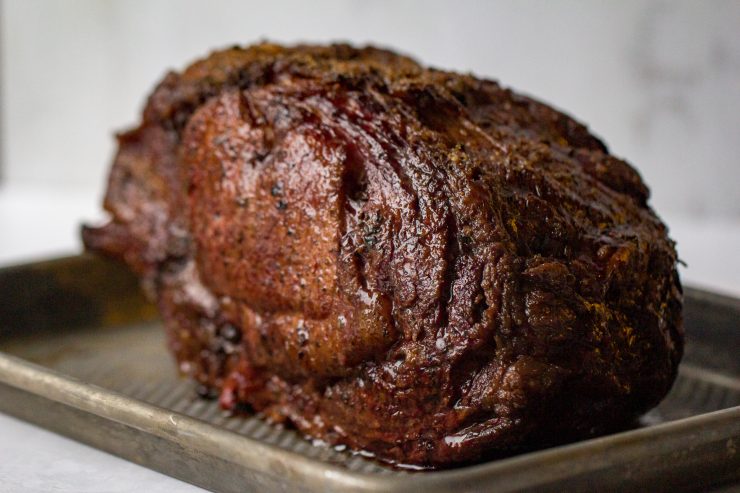 Where is the best place to buy Prime Rib?
If you want true prime-grade meat, make sure to go to a reputable butcher. Most of the rib roasts you see in grocery stores are NOT prime grade.
Our favorite spot to order high quality beef is from Snake River Farms. Their American Wagyu Prime Rib Roasts are beautiful and get rave reviews from all of their clients, and is where we'll be getting our prime rib roast this year! Buy yours by clicking the link below!
Buy your Snake River Farms Wagyu Prime Rib Roast here!
How long does it take to smoke a prime rib?
It depends. Never go by TIME when cooking a big roast. Always always always go by temp. That's the only way to get consistent results.
For a medium-rare roast, pull it when the roast reaches 115-120 degrees. It'll continue cooking for a bit even after you pull it, so for that delicious color don't leave it too long on the grill.
Join our Easy Traeger Recipes Facebook Group!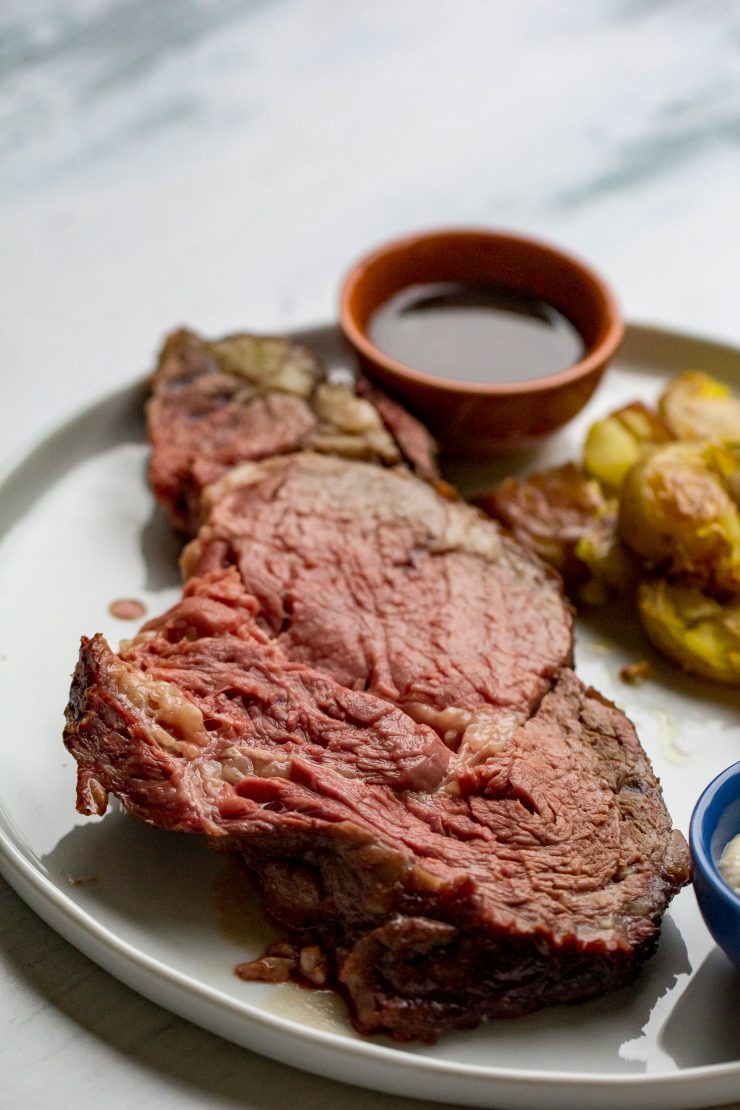 What is the best wood to smoke a prime rib?
We really love the Traeger Gourmet blend, but I've also used Hickory and Cherry pellets with great success. Use what you have, and it'll be delicious.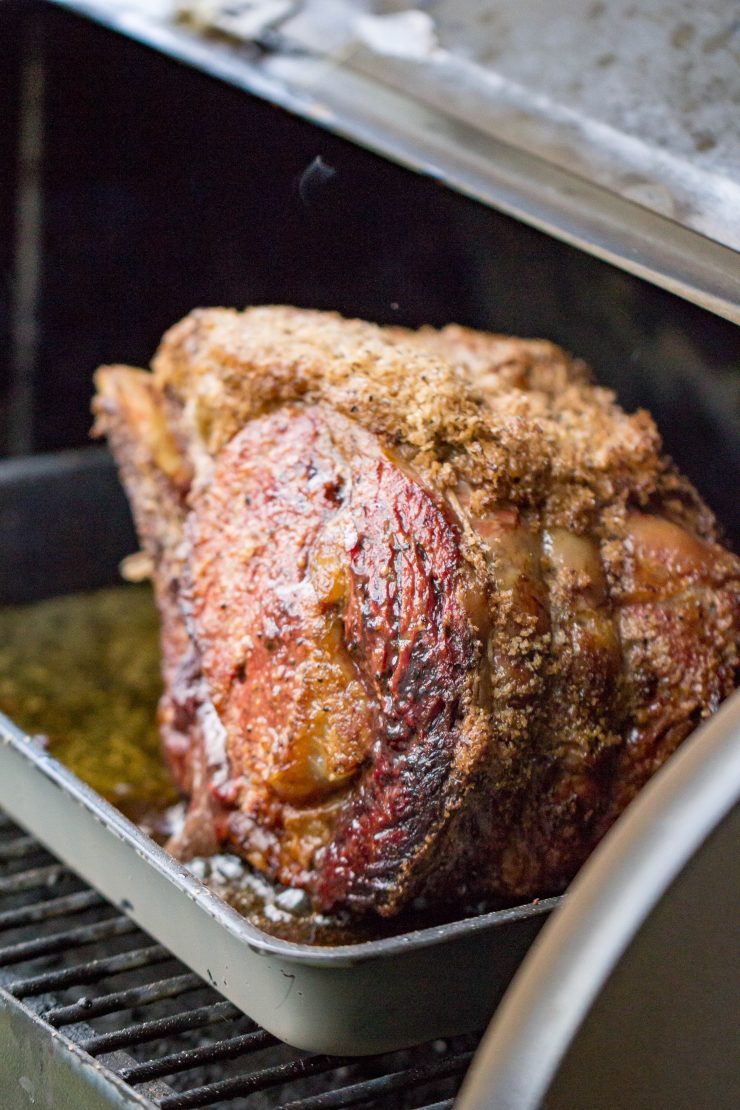 What temperature is best for a smoked prime rib?
We like to smoke ours at 250° for about an hour, and then crank it up to high until it reaches 120° inside using an internal probe. The end pieces will always be more done than the middle pieces, especially if you are cooking a very large roast.
You're going to find a LOT of different opinions on this out there though, and most of them will most likely be some degree of "right" and will result in a delicious smoked prime rib. Do your thing!
As long as you pull the roast when the internal temp reaches 120, you're going to love it.
Follow me on Instagram!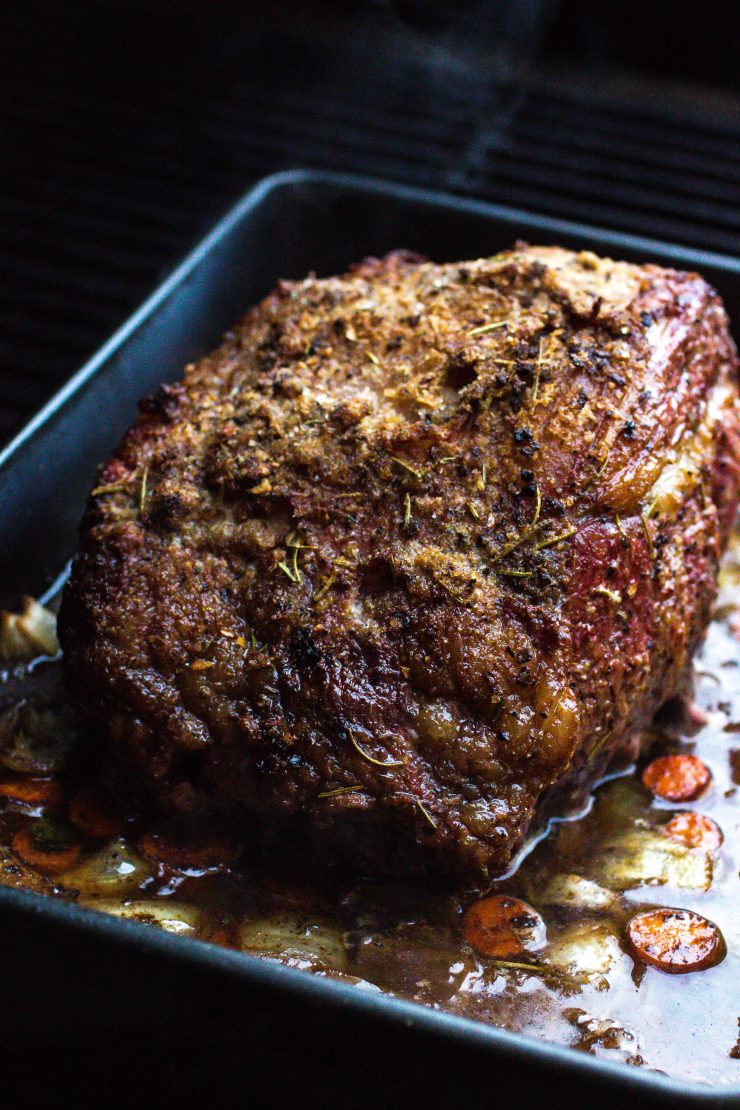 What if I don't like medium-rare prime rib?
If you aren't a fan of medium-rare prime rib, I promise I won't give you any crap about it…unless we are in person. Then all bets are off. 😉
But really – you have some options if you like a rib roast that is cooked a little more.
Cook it a little longer. Pull the roast at 130 if you want the entire thing to be a little more towards medium & medium-well.
Still, pull it at 120°, but give it a 30-second bath in some hot au jus right before servings.
Pull at 120°, but sear individual slices of rib roast in a blazing hot cast-iron skillet on the stovetop.
More great BEEF recipes here!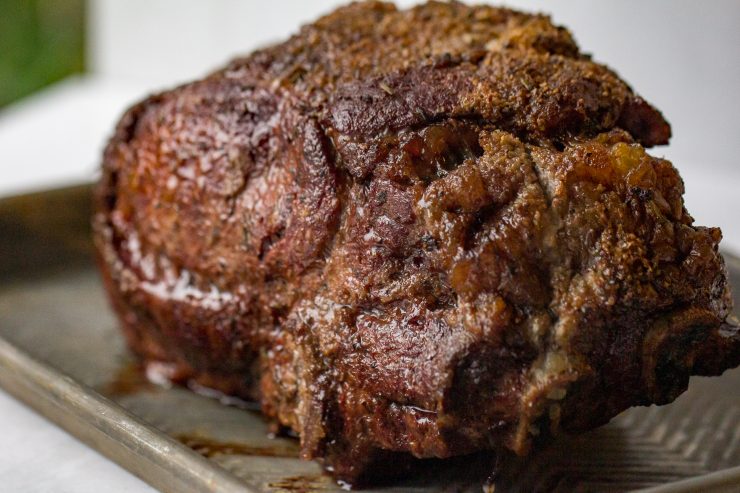 What sides are best with Prime Rib?
Sides are an important part of any prime rib feast! Here are some options from OWYD that are great options.
Salad
Pasta
Rice
Potatoes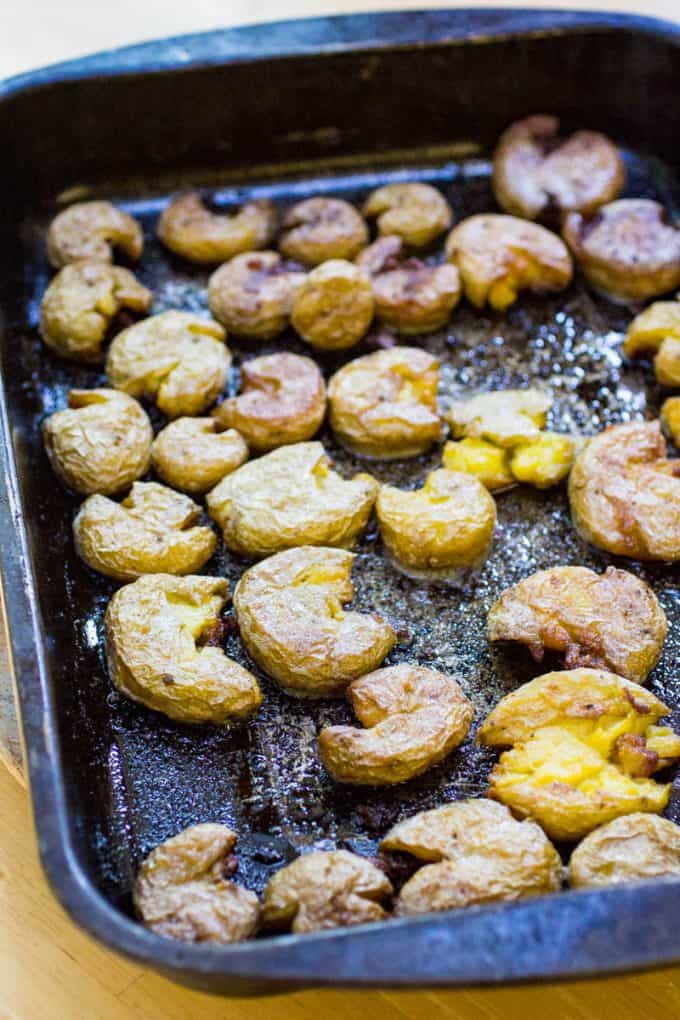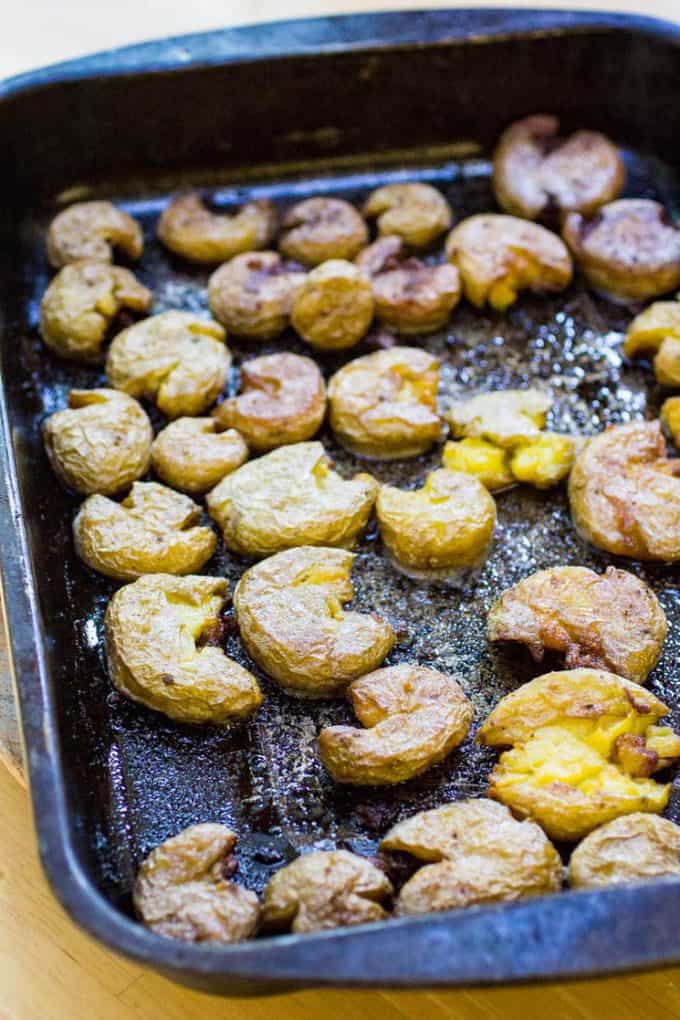 Reader Reviews!
"I tried this my first time ever doing Prime Rib; it came out fantastic."

– Willie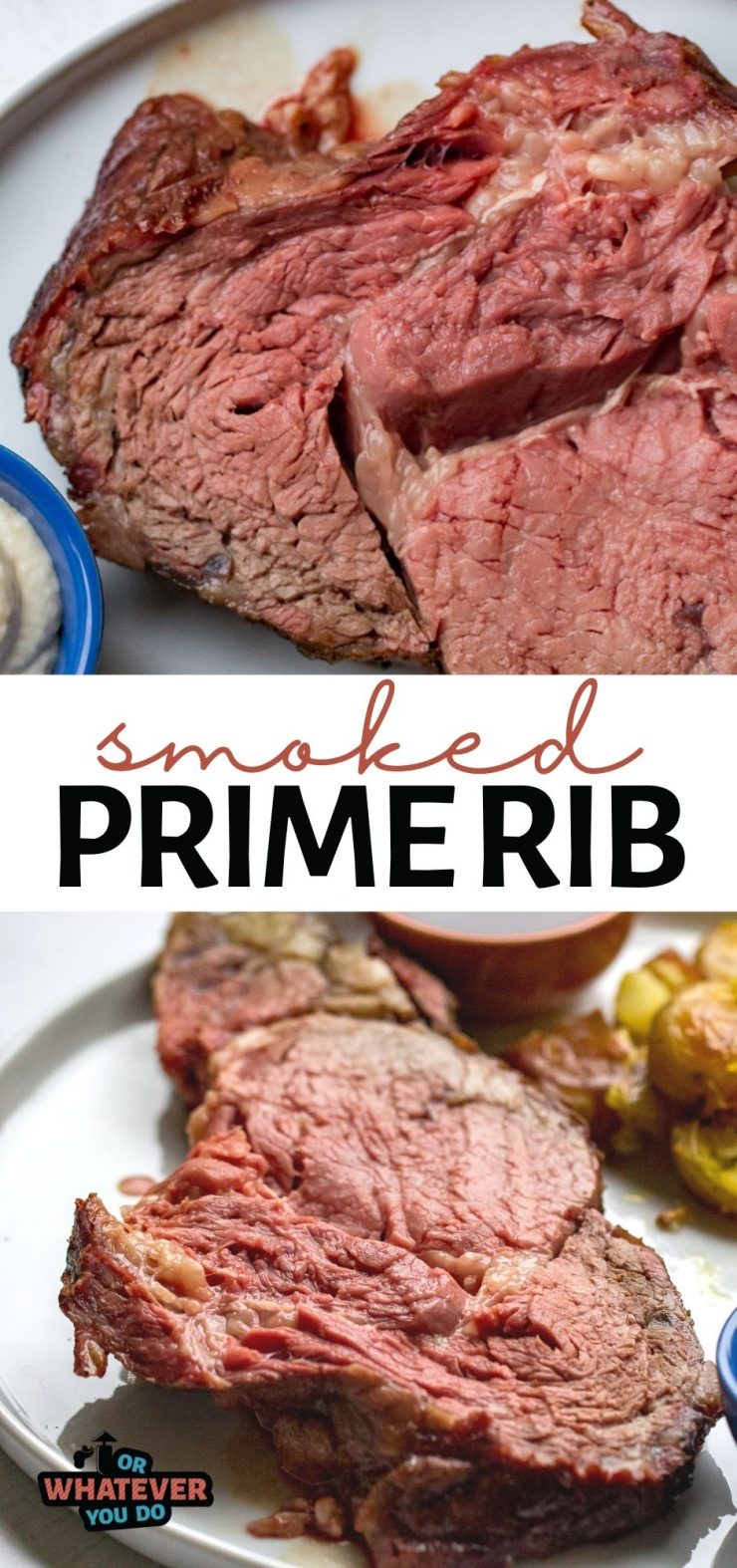 Yield: 8 servings
Traeger Prime Rib Roast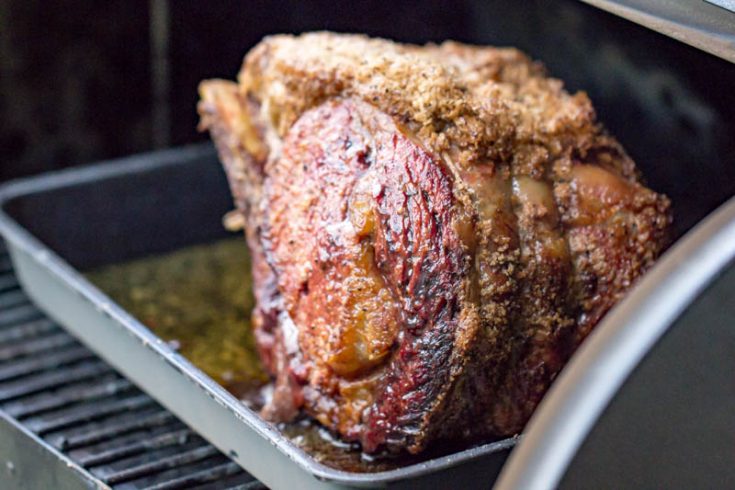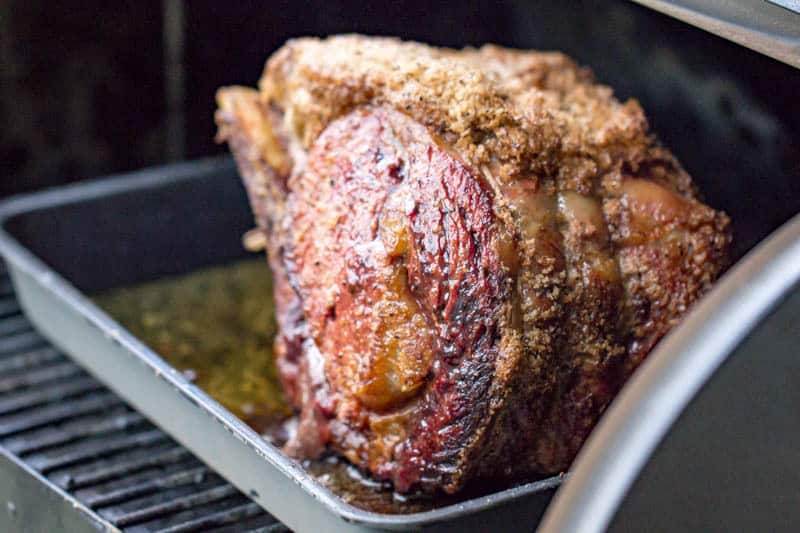 Prime Rib on the Traeger is another must try. Like most things cooked on the T, it takes it to the next level. If you've cooked a prime rib roast before, then this will be a breeze.
Total Time
2 hours
10 minutes
Ingredients
5 pound boneless rib roast
4 tablespoon kosher salt
1 teaspoon coarse ground black pepper
1 1/2 teaspoon onion powder
1 teaspoon granulated garlic
1 teaspoon rosemary
1 cup chopped onion
1/2 cup chopped carrots
1/2 cup chopped celery
2 cup beef broth
Instructions
Take the roast out of your fridge at least an hour before cooking. Preheat your Traeger to 250°.
Mix the salt, pepper, onion powder, garlic, and rosemary in a bowl and mix it all together with a spoon to create your rub. Coat your entire rib roast with the rub. Make sure to use it all. After the rib roast is coated, set it aside.
Next, combine the onions, carrots, and celery in the bottom of a 9" X 13" high sided cake pan. Place the rib roast on top of the vegetables in the cake pan.
Put the pan with the roast in it onto the center of your pre-heated Traeger. Cook at 250° for one hour.
After one hour, pour the two cups of beef broth into the bottom of the cake pan.
Turn your Traeger up high and let it cook until the internal temperature reaches 120°.
Pull the roast off of the grill when it hits 120° and let it rest for twenty minutes before slicing.
Pour the juices from the bottom of the pan through a strainer, skim the fat off of the top, and use the remaining juice for your au jus.
Recommended Products
As an Amazon Associate and member of other affiliate programs, I earn from qualifying purchases.
Nutrition Information:
Yield:
12
Serving Size:
1
Amount Per Serving:
Calories:

721
Total Fat:

60g
Saturated Fat:

18g
Trans Fat:

0g
Unsaturated Fat:

27g
Cholesterol:

207mg
Sodium:

2450mg
Carbohydrates:

3g
Fiber:

1g
Sugar:

1g
Protein:

43g
See my Prime Rib Recipe web story featuring this post here!