Tender, juicy Traeger Grilled Chicken Breast is the easiest way to cook up chicken on a pellet grill. This grilled chicken is such a simple recipe, and with four spices required, it makes it versatile. So you can use the grilled chicken breast as an addition to so many recipes.

Traeger Grilled Chicken Breast
I wanted to create a simple but delicious grilled chicken recipe that I could use as a base to a recipe or serve as the main dish. I popped into the kitchen, reached for my go-to seasonings, and off I went to grill up some chicken.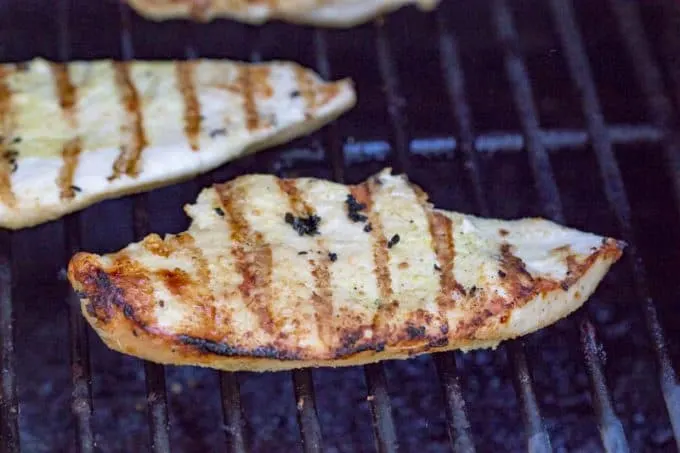 Grilled Chicken Breast
Everyone loves chicken, or at least I think they should! But, we all know that chicken is a delicate meat that can go from almost done to overcooked in a heartbeat. This grilled chicken recipe below is my tried-and-true grilled chicken. I make it this way all the time, and it always turns out great.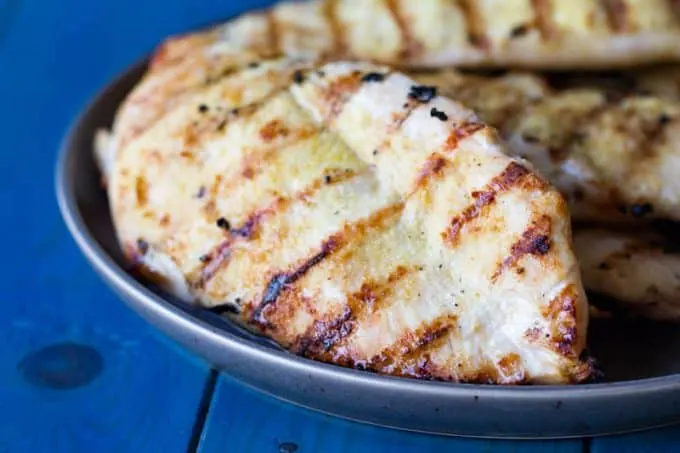 A Great Traeger Pellet Grill Recipe For Beginners
This recipe right here is an excellent recipe for pellet grill beginners. Get your feet wet using the Traeger (or another brand) pellet grill with a simple to follow the recipe. Soon you will begin to feel more confident and using your grill year round for all your chicken needs.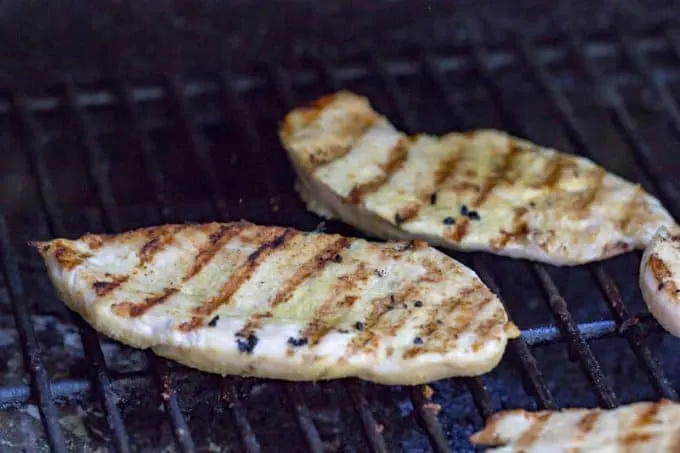 Even More Beginner Traeger Recipes

Ways To Serve Grilled Chicken
As I mentioned before, this is a great main dish or base to your main meal. Let me share a handful of ways you can serve up this grilled chicken to dress it up even more than it already is.
Parmesan Noodles with Asparagus

| This recipe right here is a favorite of mine. I love to take the chicken and place it on top of the pasta and asparagus and make it a full meal. While this dish is already a meal in one, you can always add chicken to elevate the flavor even more.

Salads

| Make any green salad and top it with this grilled chicken. It will give you a nice boost of protein that offers a mild chicken flavor. The seasonings used won't overpower the dressing.
Macaroni Salad | Serve the grilled chicken as a main dish and pair with a tasty salad like this macaroni salad. Creamy sauce, tender pasta, and full of summer flavors.
Tacos or Quesadillas | Take the leftover chicken and use it the next day for something like a chicken taco or my favorite chicken and cheese quesadilla.
Chicken Pizza | Whip up a homemade pizza with your chicken and serve it up to family and friends. I love homemade chicken pizza, and this chicken works fantastic.

Stir Fry

| Mix up some veggies, create a tangy homemade sauce and toss in the leftover or fresh chicken to make a homemade stir fry in minutes.
The possibilities are truly endless when it comes to serving up this Traeger chicken recipe. Those are just a handful of my go-to ways.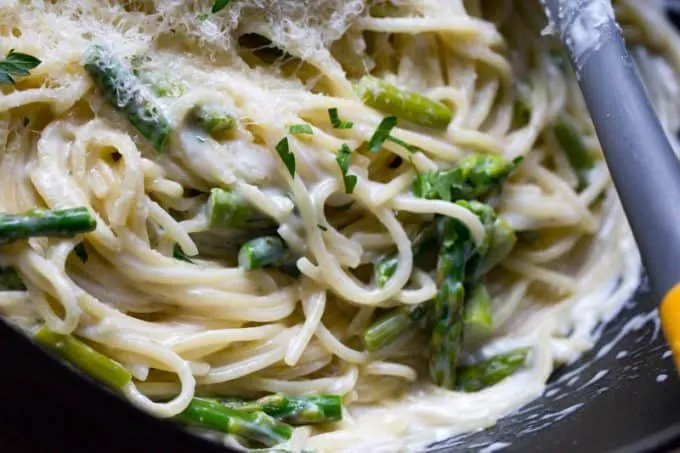 How Long To Grill Chicken Breast
How long to grill chicken breasts will vary depending on your grill and even the thickness of your chicken breasts. If you have a thick chicken breast, it is going to take a lot longer than a thinner breast.
What I like to do is to slice the chicken in half to make it half as thick as a typical breast. You'll get more consistent and better results, with less of the "rubbery skin" issue that people often struggle with on pellet grill chicken breasts.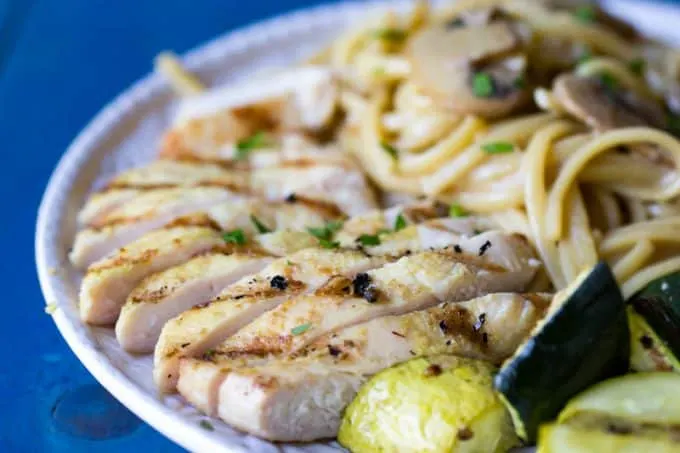 The guide I go off of is making sure you reach for your meat thermometer and testing to ensure the chicken reaches 165°. To do this, find the largest part (thickest) of your chicken breast to insert the thermometer. I test this over a handful of the chicken breasts to ensure each piece is fully cooked.
Check out all of my Easy Pellet Grill recipes here!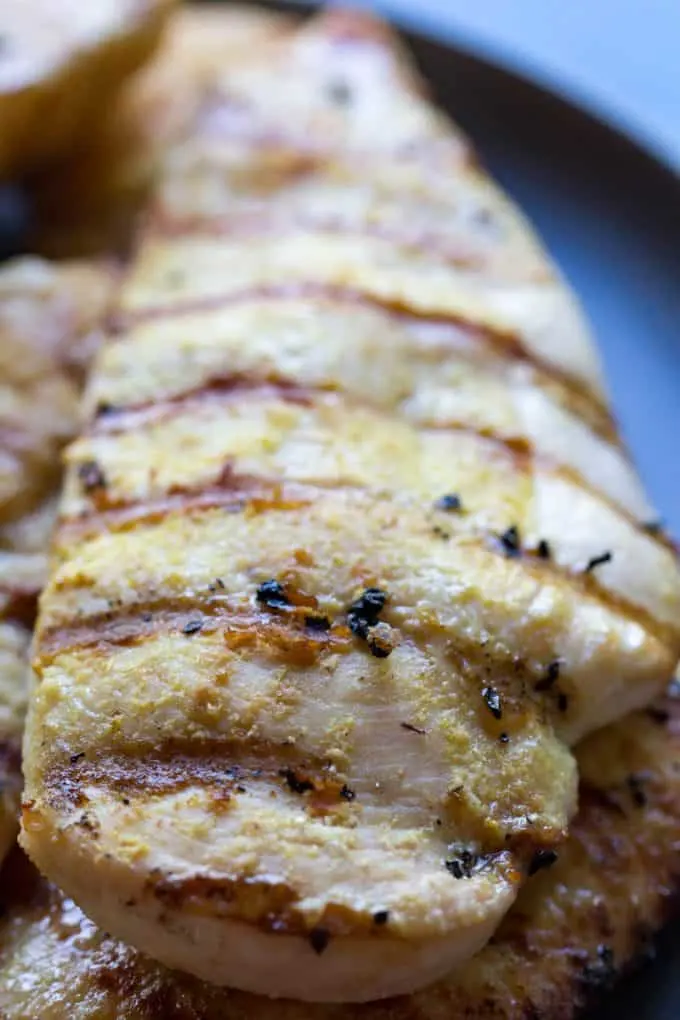 How To Store Leftover Grilled Chicken
You can place any leftover grilled chicken in a sealable bag or airtight container and store in the fridge for up to three days. After that, you will need to either toss or use your best judgment on if the chicken has spoiled.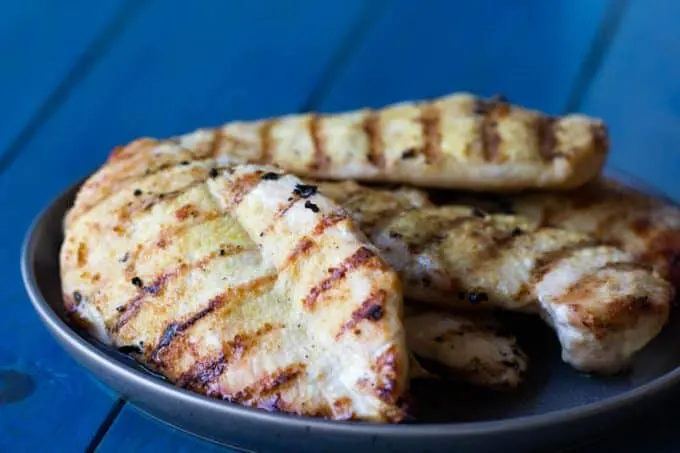 Can You Freeze Traeger Grilled Chicken?
Yup! Just let the chicken to cool after you pull it from the grill, and then place it in a freezer bag or airtight freezer friendly container and store in the freezer for up to three months. To maximize your time frame, you can vacuum seal your chicken for a lot longer of storage time.
If you don't have a vacuum sealer, wrapping the breasts individually with plastic wrap can keep the chicken from freezer burn for a longer amount of time.
More Traeger Chicken recipes here!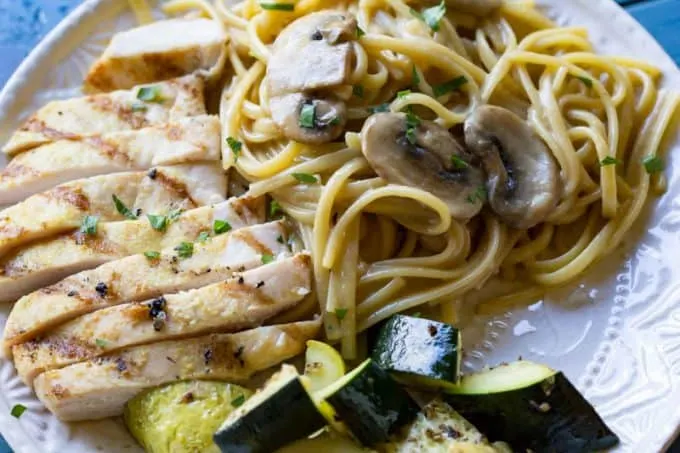 When ready to eat the chicken, simply thaw in the fridge the night before you plan to eat it, or do a quick defrost in the microwave. A sous vide water bath also works pretty well for reheating frozen grilled chicken breasts.
You can also serve with my Creamy Mushroom Pasta, pictured above!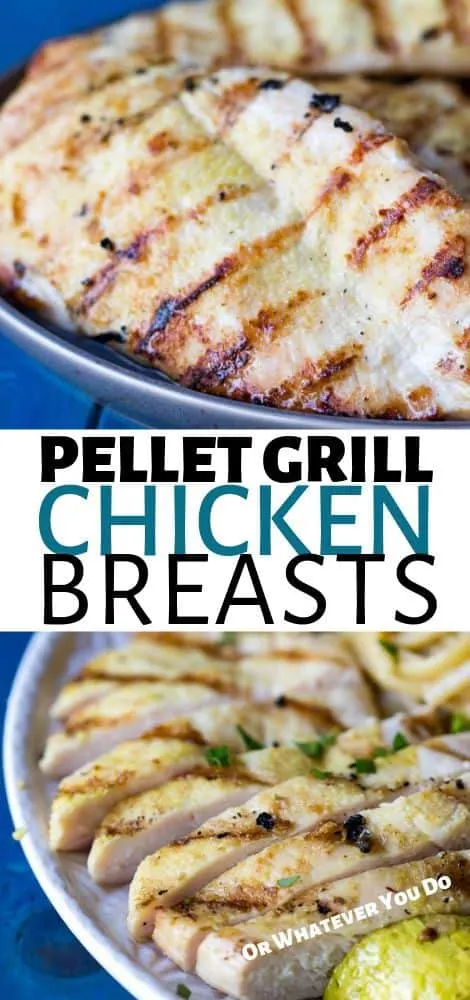 Yield: 6 servings
Pellet Grill Chicken Breasts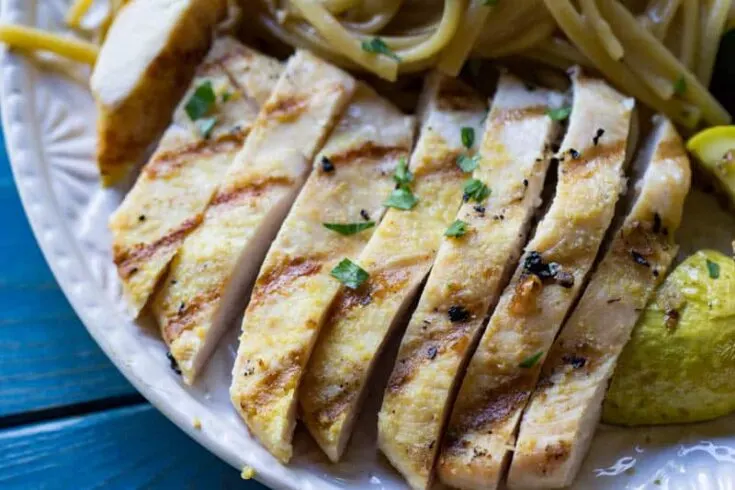 Juicy Traeger Pellet Grilled chicken breasts are easy, fast, and delicious if you follow a few easy tips to make sure they are not overcooked or dry.
Ingredients
3 large chicken breasts
1 tablespoon avocado oil
3/4 teaspoon salt
1/4 teaspoon
1/4 teaspoon garlic powder
1/4 teaspoon onion powder
Instructions
Preheat your pellet grill to 375° according to factory directions.
Cut in half lengthwise to make them half as thick.
Coat in the avocado oil.
Season all sides of the chicken with the salt, pepper, onion, and garlic powder.
Place on the grill, and cook for about 5-7 minutes on each side, or until the internal temperature reaches 165°.
Recommended Products
As an Amazon Associate and member of other affiliate programs, I earn from qualifying purchases.
Nutrition Information:
Yield:
6
Serving Size:
1
Amount Per Serving:
Calories:

120
Total Fat:

4g
Saturated Fat:

1g
Trans Fat:

0g
Unsaturated Fat:

3g
Cholesterol:

51mg
Sodium:

309mg
Carbohydrates:

0g
Fiber:

0g
Sugar:

0g
Protein:

19g
Nutrition data provided here is only an estimate. If you are tracking these things for medical purposes please consult an outside, trusted source. Thanks!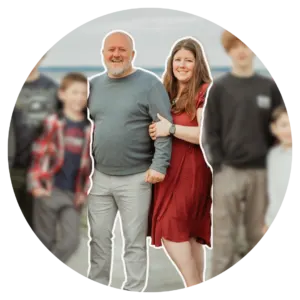 Nicole Johnson, a self-taught expert in grilling and outdoor cooking, launched Or Whatever You Do in 2010. Her blog, renowned for its comprehensive and creative outdoor cooking recipes, has garnered a vast audience of millions. Nicole's hands-on experience and passion for grilling shine through her work. Her husband, Jeremiah Johnson, also plays a pivotal role in recipe development, adding his culinary flair to the mix. Together, they form a dynamic duo, offering a rich and varied outdoor cooking experience to their followers.