Just when you thought mac and cheese couldn't possibly get any better, along comes the smoked bacon ranch mac and cheese. I have done some wonderful versions of smoked mac and cheese too but as the saying goes "everything is better with bacon".

Smoked Bacon Ranch Mac and Cheese
Adding some ranch dressing seasoning gives this dish an added twist. Mac and cheese always hits the spot, and adding copious amounts of smoked bacon and the ranch dressing makes it out of this world.
Easy Traeger Mac and Cheese with Bacon
People these days are so used to the convenience of opening a box of macaroni and cheese with a powdered cheese mix to stir in, that they have forgotten how easy it is to actually make actual mac and cheese from ingredients instead of a processed powder.
The difference between authentic homemade mac and cheese and the processed stuff is stunning. When you make this smoked bacon ranch mac and cheese, you get a rich and creamy mac and cheese. It comes alive with the smoky bacon flavors and benefits from the zesty dill and buttermilk tang of the ranch seasoning.
Making a roux for the bechamel cream sauce is simple and doesn't take too long. It can be prepared in the same time you wait for the water to boil to cook your macaroni noodles. Bechamel sauce is the white sauce made with milk or cream, butter, and flour.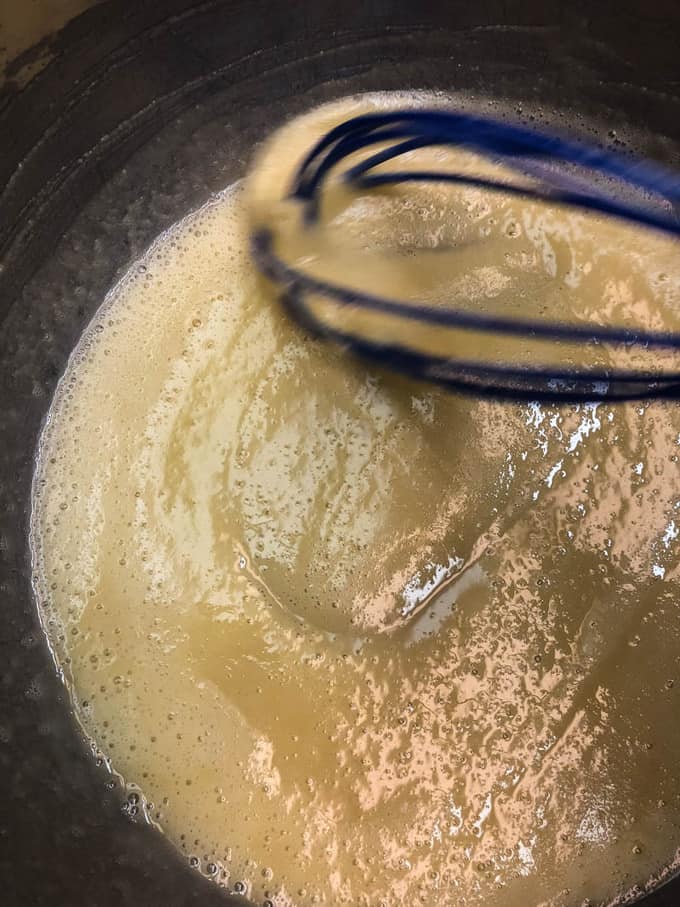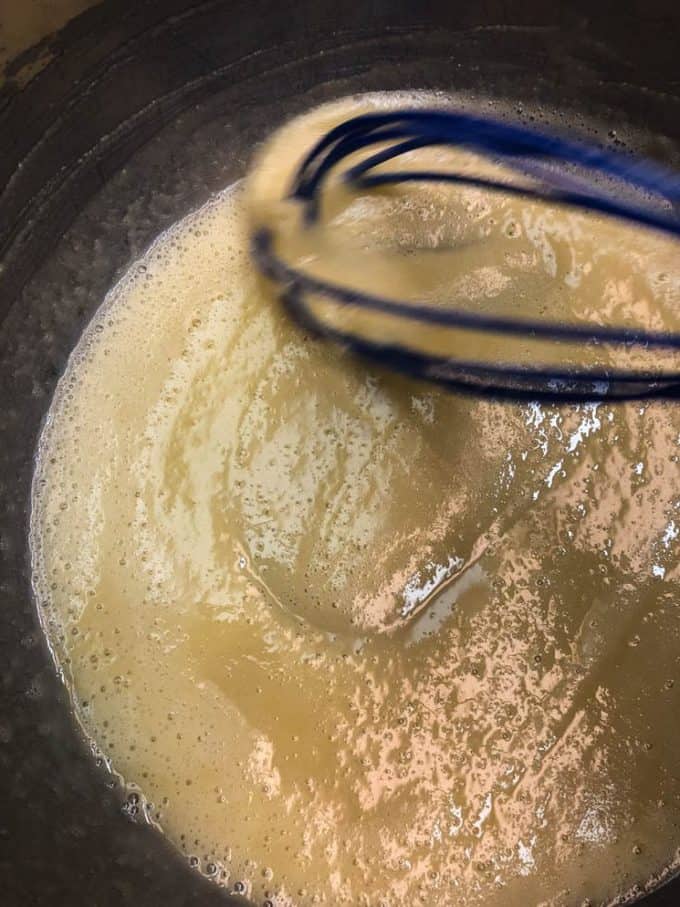 How to make a roux for mac and cheese
Prepare an easy bechamel sauce by first making a roux. A roux is the base for the sauce and it is made by taking equal parts butter and flour and heating them together over medium heat.
For this recipe, instead of using butter for the fat to make the roux, you use the excess rendered fat from pre-cooking the bacon. This makes the dish have so much bacon flavor! Stir constantly until the bacon grease and flour are a nice smooth consistency.
When they are blended to a smooth consistency, then start slowing adding in the milk or cream and keep stirring to blend. This is your bechamel sauce. Add the ranch seasoning into the sauce and stir well.
So simple!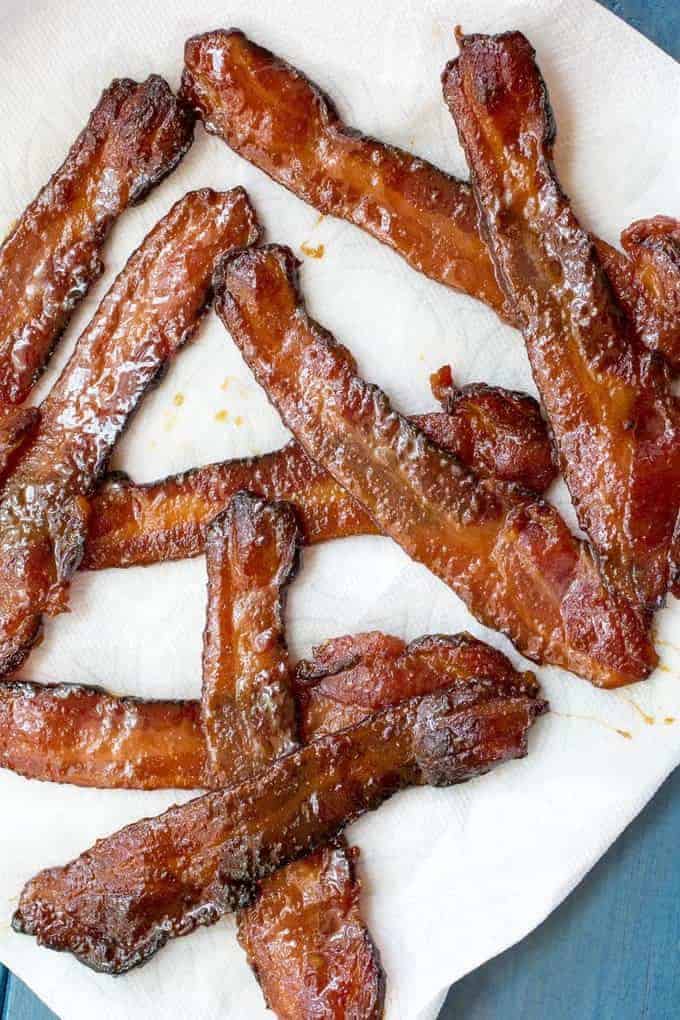 What exactly is ranch dressing seasoning?
You can easily find ranch dressing seasoning packets. Typically you will find them in the grocery store alongside the salad dressings. However you might also find them in the seasoning aisle as well.
Ranch dressing seasoning is basically powdered buttermilk, dill, pepper, salt, and onion powder. You can even create your own ranch seasoning if you want to totally make everything from scratch for your smoked bacon ranch mac and cheese.
You just need a cup of buttermilk, a tablespoon of dried dill, a teaspoon of dried onion powder, a pinch of salt and pepper to season, mix and you are set.
This will store for a couple weeks because the buttermilk is a natural preservative.
Add the homemade ranch the same way you would the dried powdered version of ranch dressing into the bechamel sauce.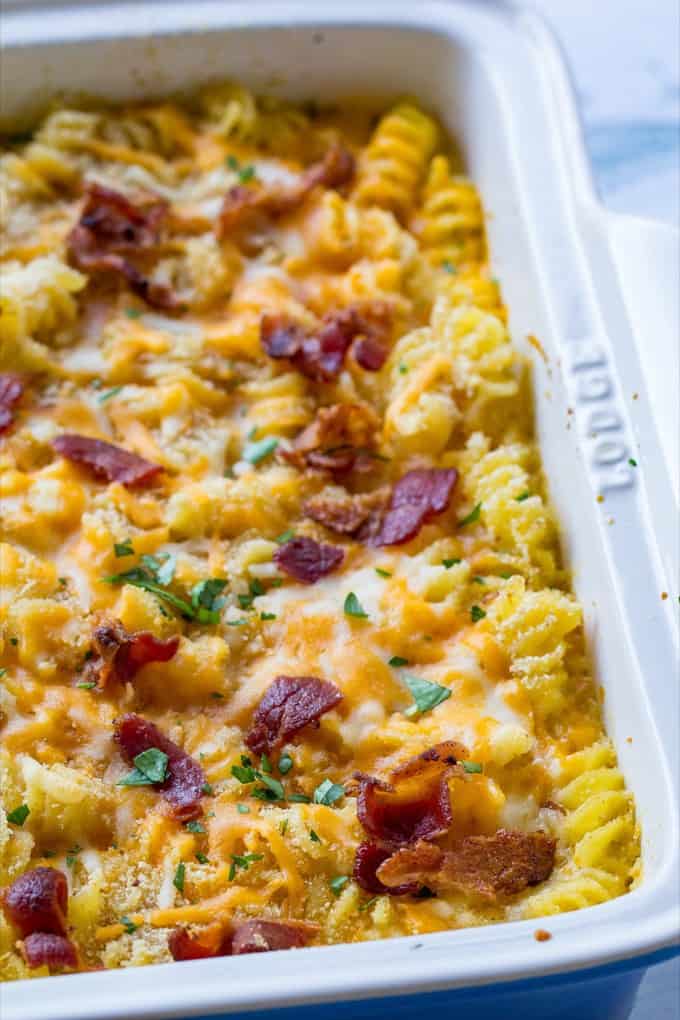 What kind of bacon is best for smoked bacon ranch mac and cheese?
I recommend the thicker cut bacon for anything you are going to be added to a dish crumbled. The thinner bacon sometimes falls apart when it is cooked crispy, and that's not what we're after here. You can also always add more smokiness to the bacon by using your Traeger grill or pellet grill and smoking bacon for an additional 30 minutes.
The smokier the bacon, the better. Typically the butcher bacon at the butcher window is the best ideal but you can also find packaged bacon that works as well.
Using the thinner cuts of bacon is okay, but I just like the chunkier bits of bacon throughout the creamy mac and cheese.
Can it still be mac and cheese without macaroni noodles?
Macaroni is a type of tubed pasta and when it has a curve in it then you probably see it sold as "elbow" macaroni.
Macaroni style tube pasta comes in a variety of sizes. Some folks prefer the bigger sizes for mac and cheese, or others prefer the small ones ,which young children seem to prefer since it is easier for them to eat.
If you don't have any of those handy then farfalle style noodles work, or any flat style noodle, or even spirals. If you only have linguine noodles on hand then they can be broken into pieces and work too.
Regardless of any noodle you end up using, the key is to slightly undercook the noodles because you will finish cooking them in the bechamel sauce with the smoked bacon.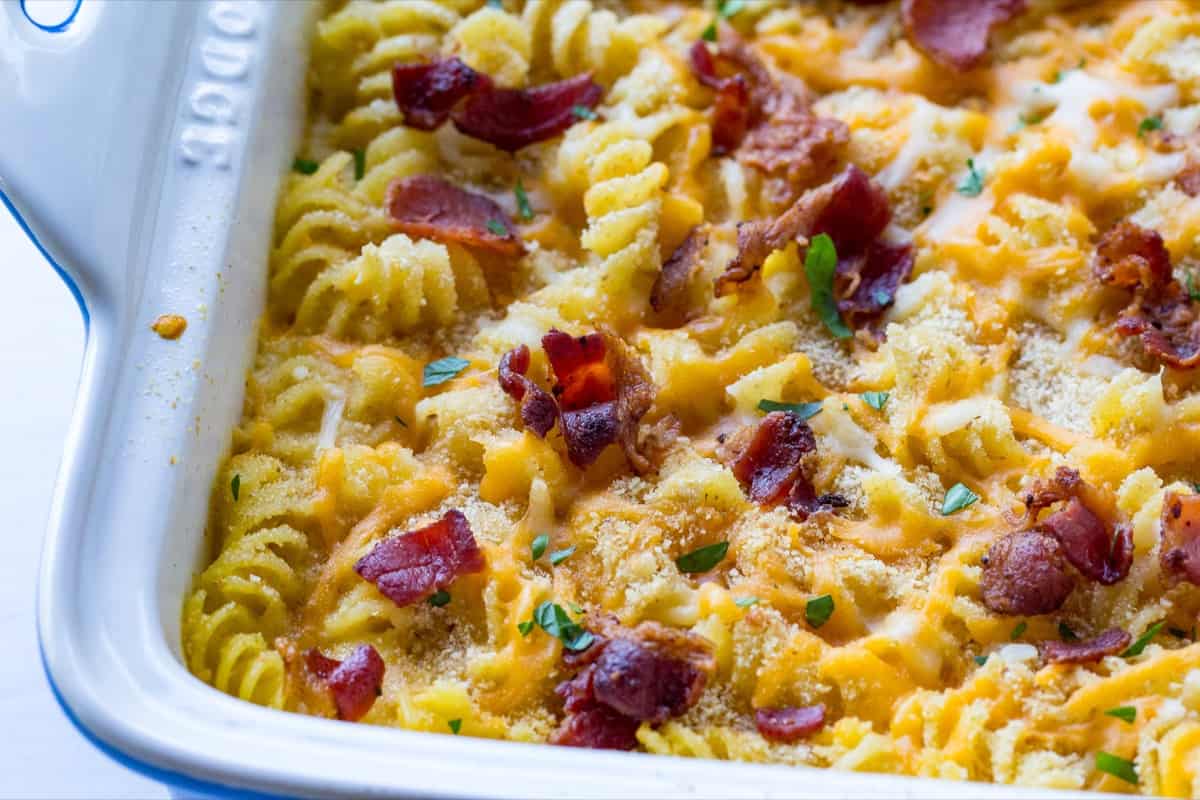 What side dishes go well with smoked bacon ranch mac and cheese?
This recipe is very hearty and filling. You can conquer even the most voracious appetites easily with a serving or three. I recommend serving it with a salad or a vegetable since green things are good to have when you are getting ready to dive into a sea of carbs.
I have a few things to recommend from my recipe collection:
Pin for later!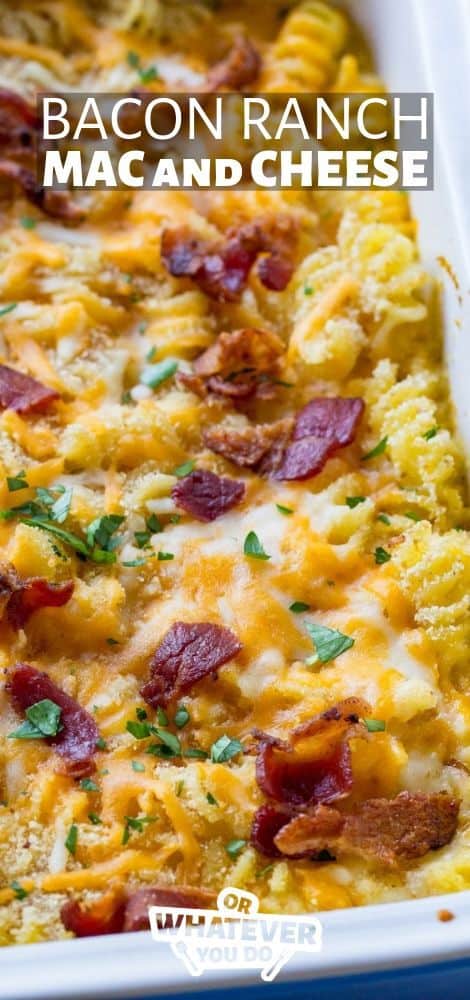 Yield: 8 servings
Smoked Bacon Ranch Mac and Cheese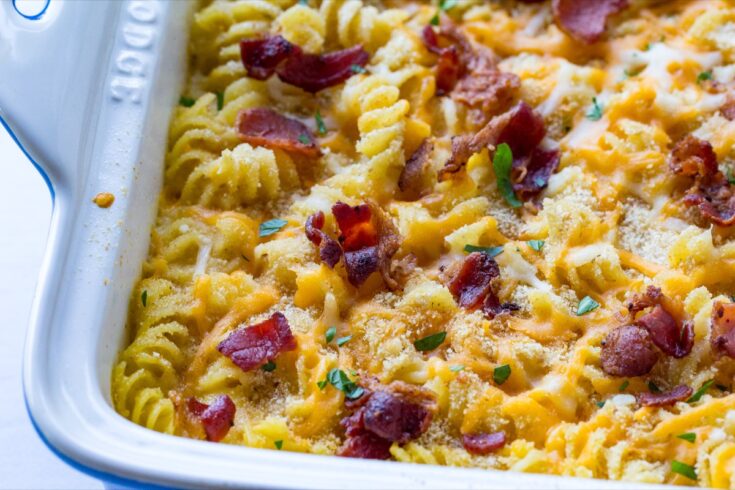 This smoked bacon ranch macaroni and cheese has smoked cheese in it, ranch dressing mix, and all of the bacon. Your whole family will love this easy dinner!
Total Time
1 hour
2 minutes
Ingredients
1 pound bacon, cooked crispy and crumbled
1/2 cup salted butter or bacon grease
1/3 cup flour
6 cups 2% or whole milk
1 packed ranch dressing mix
dash Worcestershire
1 pound rotini, cooked al dente in well-salted water
2 cups cheddar jack cheese
2 cups smoked white cheddar (you can use non-smoked too! It'll still be awesome!)
1 cup crushed ritz (or similar)
Instructions
Start up your Traeger or pellet grill following factory directions, and heat to 325°.
Melt your butter or bacon grease in a large saucepan over medium-low heat and whisk in the flour. Continue whisking and cooking over low heat for 5-6 minutes. It should turn a light tan color.
Whisk in the milk, ranch powder, and Worcestershire and turn the heat up to medium-low. Stir frequently until the sauce is thickened.
Stir the noodles, white sauce, cooked rotini, the bacon, and all but 1 cup of the cheeses into a large 10x13 high-sided baking dish that has been sprayed with baking spray or liberally coated with butter.
Top with the crushed ritz and the leftover cup of cheese.
Place on your pellet grill that's been preheated, and bake for 25-30 minutes at 325°. Remove when cheese is melted and mixture is bubbly, and serve immediately!
Notes
If you want a bigger smoke flavor, finish off the mac and cheese on the "Smoke" setting (or 180°) for the last 10 minutes of cook time.
Recommended Products
As an Amazon Associate and member of other affiliate programs, I earn from qualifying purchases.
Nutrition Information:
Yield:
12
Serving Size:
1
Amount Per Serving:
Calories:

605
Total Fat:

41g
Saturated Fat:

20g
Trans Fat:

1g
Unsaturated Fat:

18g
Cholesterol:

113mg
Sodium:

1273mg
Carbohydrates:

27g
Fiber:

1g
Sugar:

8g
Protein:

30g
Nutrition data provided here is only an estimate. If you are tracking these things for medical purposes please consult an outside, trusted source. Thanks!