Grilled Lingcod is such an easy fish recipe to make on your pellet grill. Simple seasoning and quick cook time is all that is required for this flavorful lingcod. A moist and buttery texture fish that will be a fantastic lunch or dinner idea.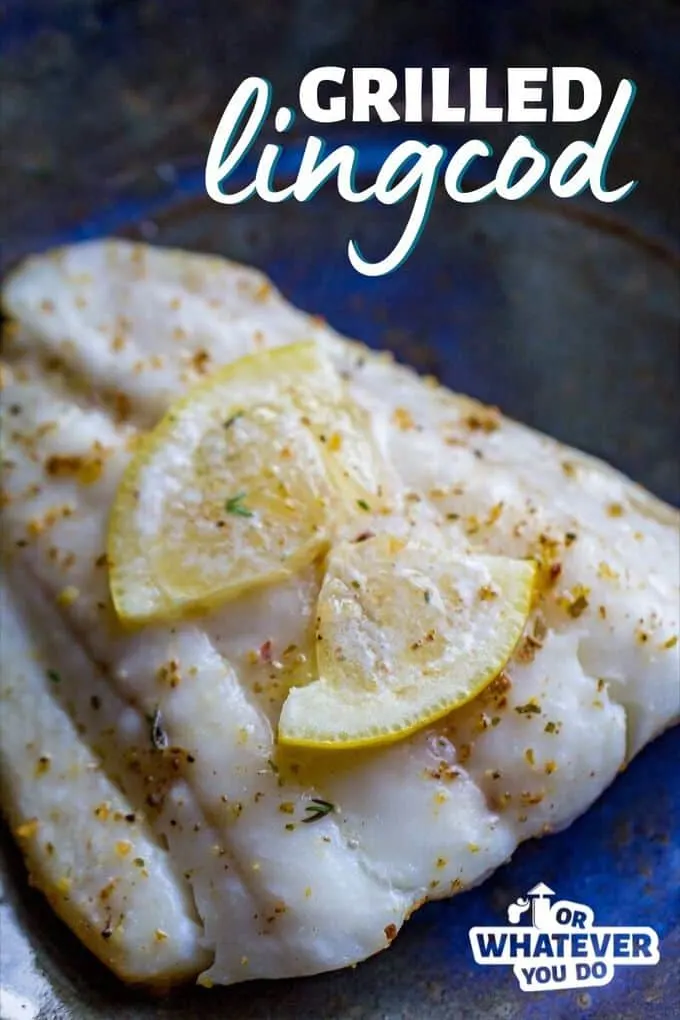 Traeger Grilled Lingcod
Lingcod is a rockfish and if you see a store or market that is selling it, snag it. Trust me; you will love the flavor and texture of this fish. If you are already a fan, then give this pellet grill recipe a go.
More Easy Traeger Recipes here!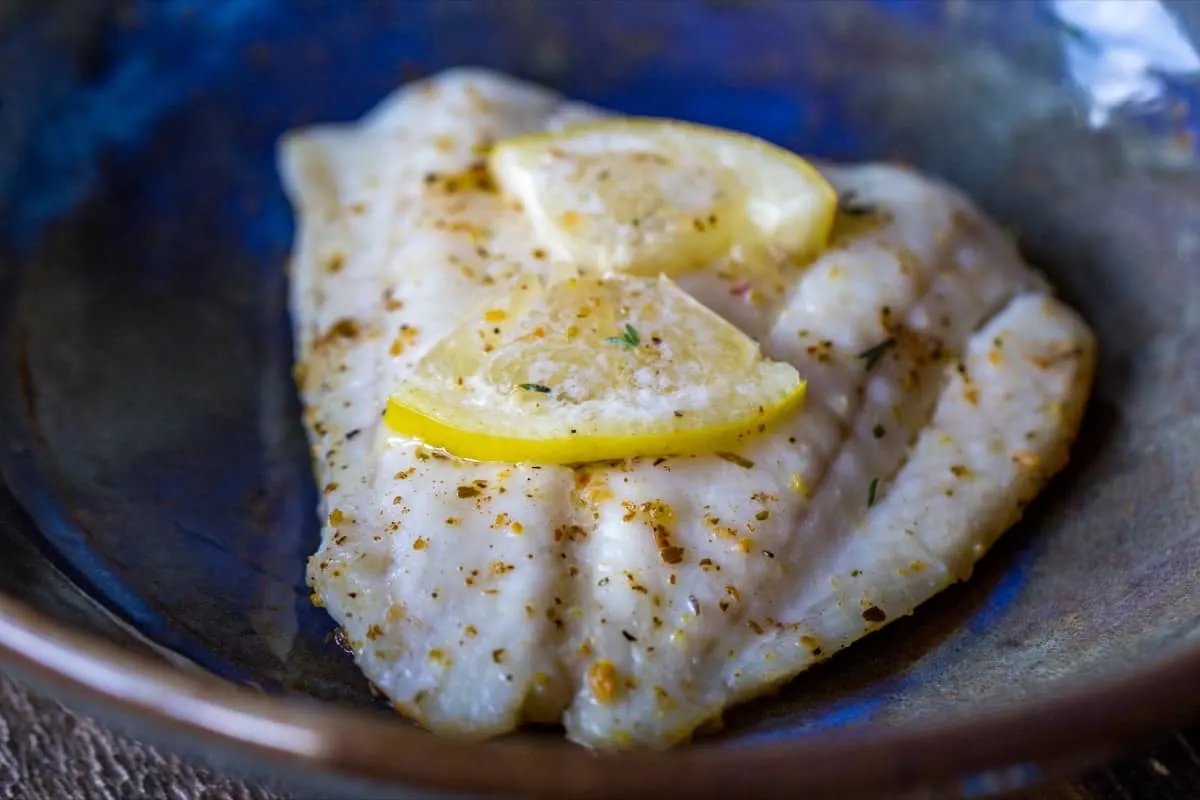 In our home, we never turn seafood down. From shrimp to salmon and all things in between. It is quick to cook, with simple recipes and minimal seasoning because the seafood is always the star of the meal.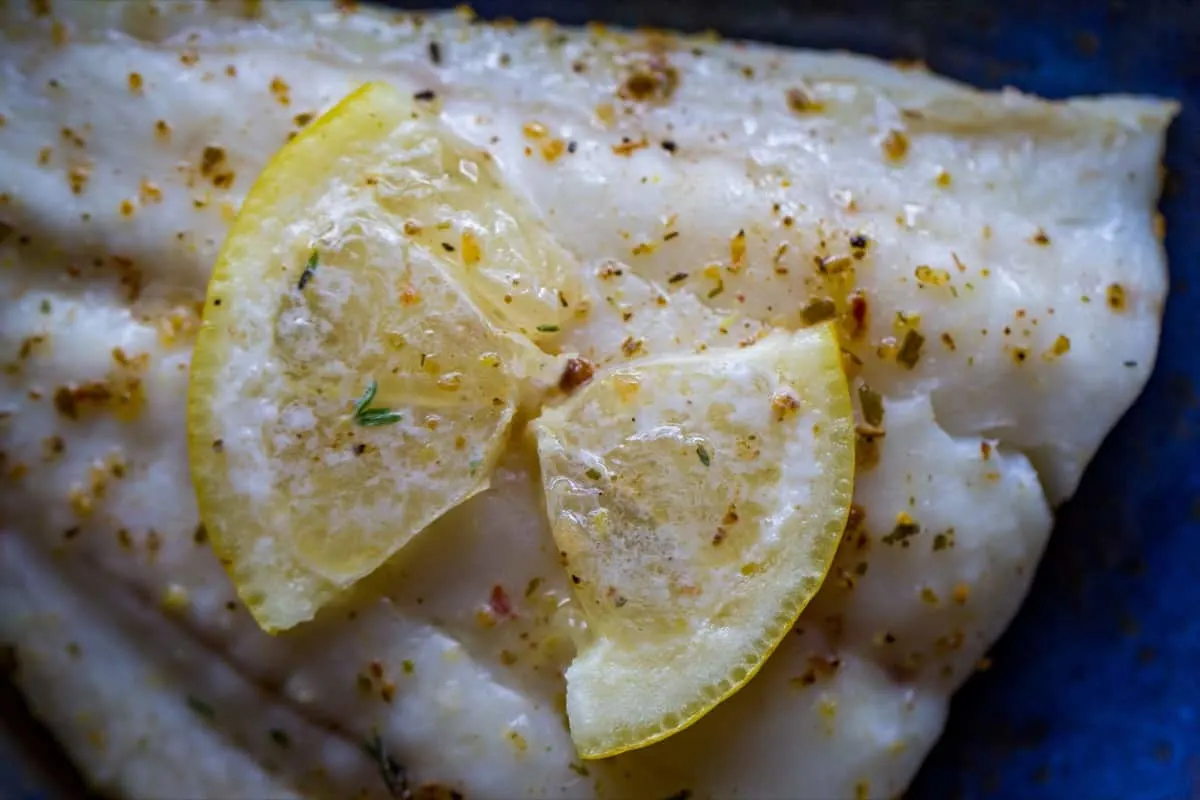 What does lingcod taste like?
I will not sugar coat, lingcod is one of the ugliest fish out there, but boy are they delicious. Call them the lobster of fish, if you will. They offer a mild buttery flavor that flakes perfectly, and lingcod is more flavorful than a classic codfish.
Follow me on Instagram!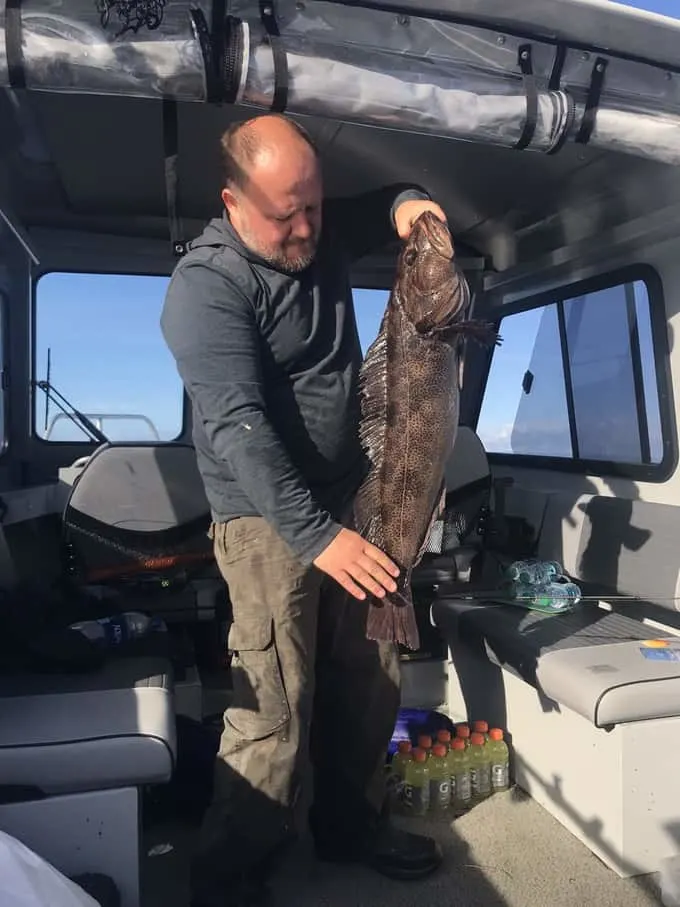 What I love about this fish is the versatility behind it. You can toss on the grill, pan, or even oven for an incredible dish every time. The key is to watch the cooking time to ensure you don't overcook this fish.
It is just REALLY crazy looking.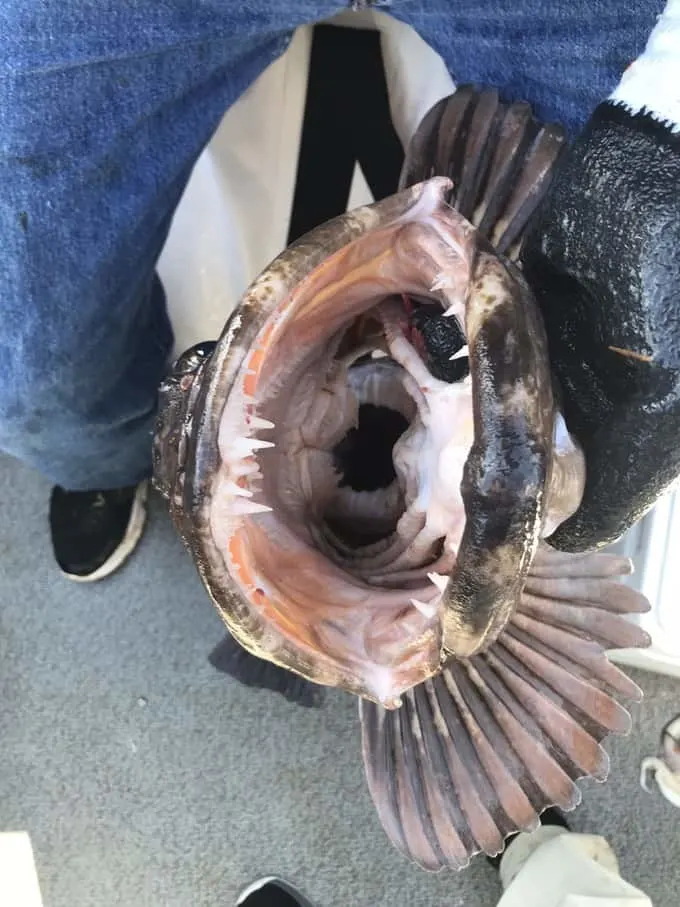 How to season lingcod for the grill
Simple sometimes allows you to have a more impressive dish. That is what we decided on for this recipe. Nothing too overpowering. I reached for salt, pepper, a little cayenne, some Traeger Fin and Feather seasoning, and then fresh lemon slices.
The cayenne is something you can add more of for extra spice or go lightly if you are not a fan of the heat. I love a little kick of spice but if you don't handle the heat, add just enough to give the fish flavor without the spice.
Join our Easy Traeger Recipes Facebook Group!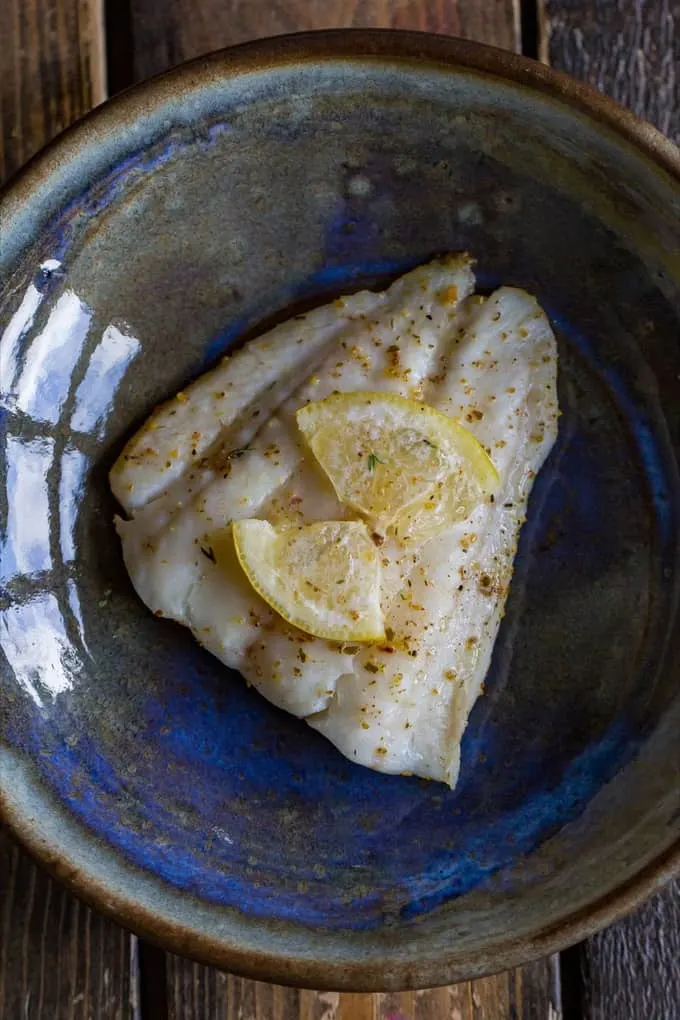 How can you tell when your fish is done?
Make sure you pick up a great meat thermometer. While this is great for fish, a thermometer can work for all your cooking and grilling needs when it comes to protein.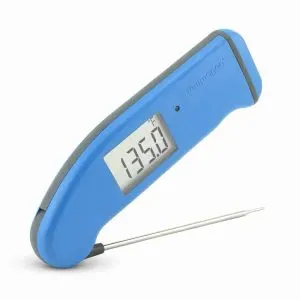 Look for an internal temperature of at least 145° if you are following the USDA's guidelines.
I linked you to my favorite ThermoWorks thermometers down in the recipe card. Check them out!
The other thing you can do is to grab a fork and place it into the thickest part of the fish, and then twist the fork. If the fish flakes as you pull up, it is done. If you find the fish is resistant when you attempt to flake it, it isn't quite ready yet.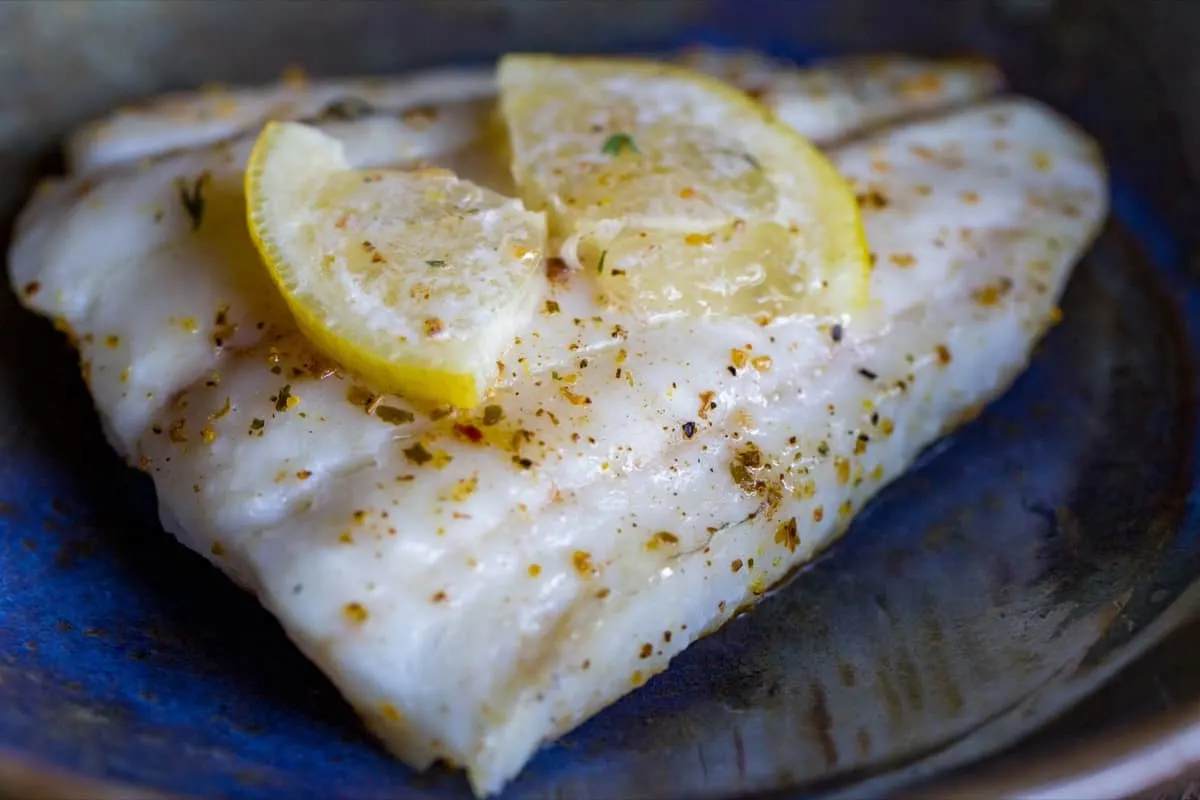 What's the best way to reheat leftover fish?
Eating fish on day two is never going to taste as good as fresh off the grill. I'd recommend using a hot water bath to reheat the fish, sous vide style. If you don't have an actual sous vide machine, just seal it in a freezer baggie, and then heat a pan of water until it is steaming hot, but not simmering.
Water simmering is at about 180-190°, so you want to aim for a bit below that point. About when the bubbles are just starting to form on the bottom of the pan, but aren't breaking free yet is a good bet.
This is also a great time to break out that thermometer again. You want your water at about 145-150°.
Next, just seal your fish in the baggie, let out all of the air and then suck out the rest, and submerge in the water.
It'll likely take about 15-20 minutes to get it back up to temp, but at the end you won't have a dry, overcooked piece of fish, and you also won't have a microwave that smells like fish either. Win/Win.
If you want to warm your fish in the oven, make sure to cover it tightly with aluminum foil so that as it reheats, it does not dry out as much. You can even add a little bit of water into the pan to help offer moisture.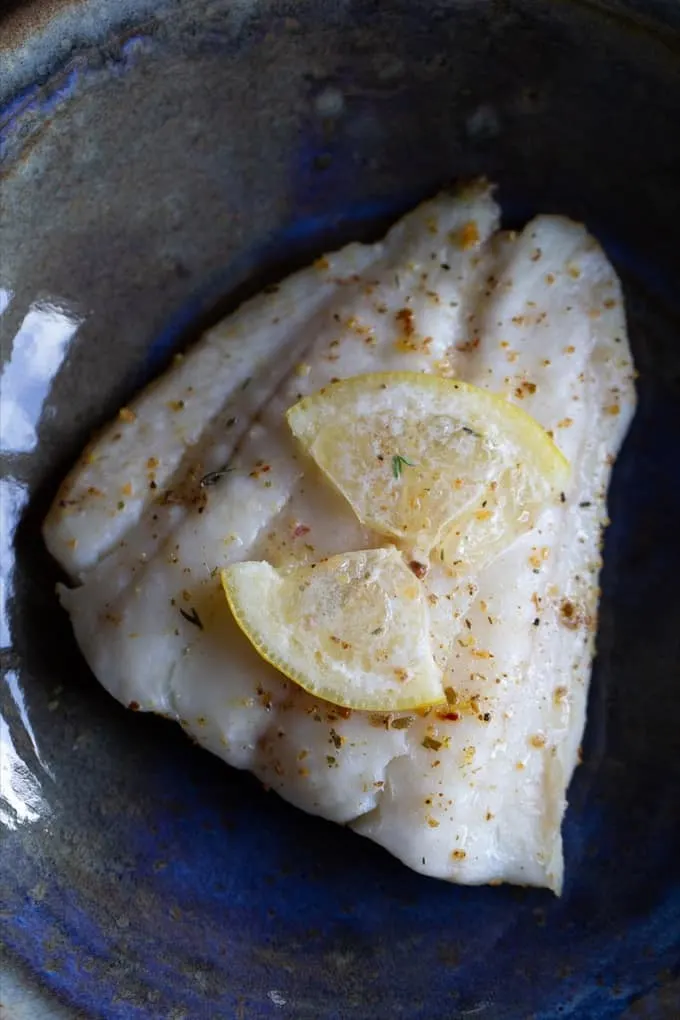 What are good substitutes for lingcod?
Yup! Any kind of firm fleshy white fish will do for this simple grilled fish recipe. You could substitute true cod, halibut, walleye, or rockfish, for some examples.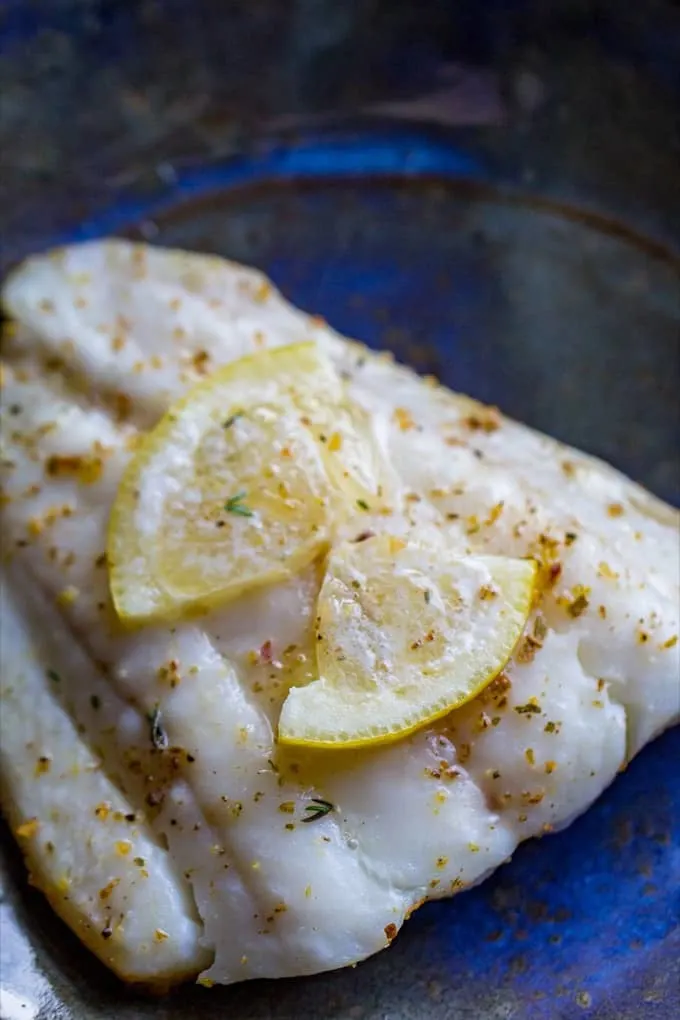 What's the best kind of grill to cook whitefish?
We use pellet grills here, almost exclusively. I have a Traeger, a Louisiana, a Rec Tec, and a Camp Chef, and all work very reliably and interchangeably. I love the wood-fired flavor that pellet grills give food, and they are SO easy to use.
If you don't have a pellet grill, you should definitely get one, but you can use whatever grill you have around to cook this easy lingcod recipe whether it is gas, charcoal, a campfire, etc.
The keys to cooking lingcod on a non-pellet grill are going to be:
Indirect heat

– make sure you aren't over an actual flame here.

Watch the temperature

– you don't want your grill too hot when cooking delicate fish.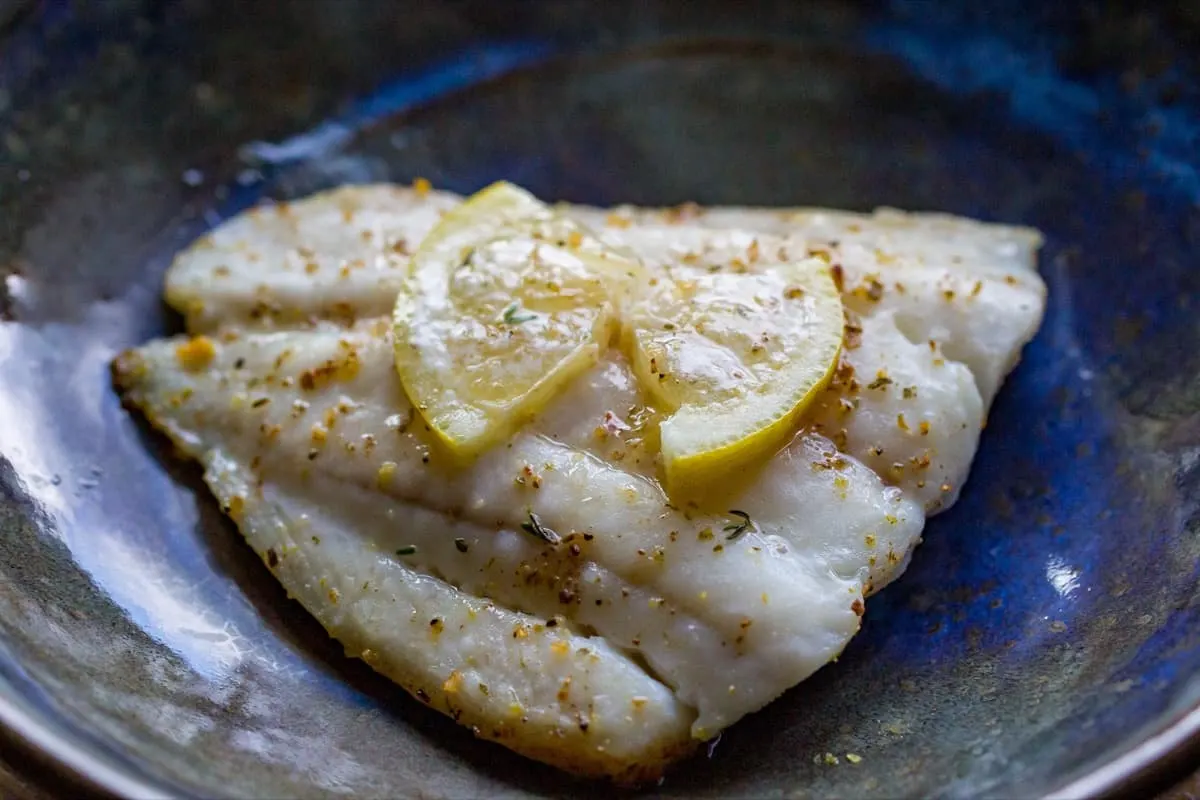 What kind of pellets should you use to make this recipe?
I'm really of the semi-unpopular opinion that what pellets you use isn't really going to have that big of an impact on the end results. Maybe slightly on long smokes? But for quick grilling, especially, it just doesn't matter enough to really worry about, and definitely doesn't matter enough to empty a hopper and switch things out.
We usually fill our hoppers with whatever is handy, and call it good. That tends to be one of the following (affiliate links where available):
Traeger Cherry
Traeger Maple
Camp Chef Competition
Buy Pellets here!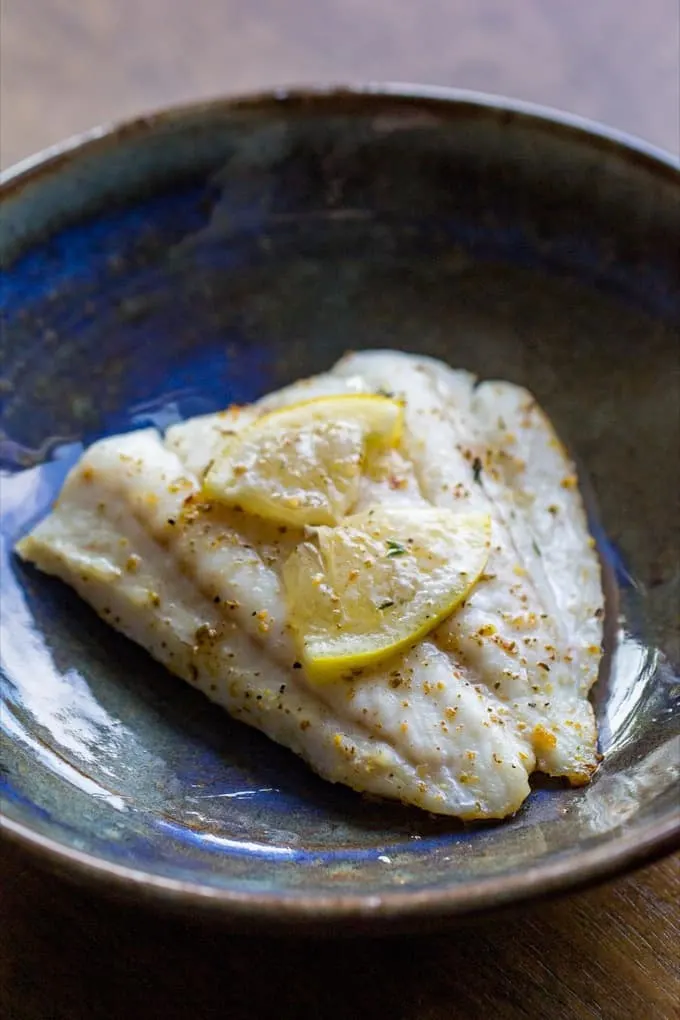 More great recipes using lingcod
Pan-Seared Lingcod | Pictured below, you'll want to grab a pan and whip up this super simple dish. Pair with some wild rice and have a restaurant-quality meal. Works with any firm fleshy whitefish.
Crab Stuffed Lingcod | Stuff your fish with crab and top with a homemade white sauce that will win over anyone. Even if you are not a huge seafood fan, this will impress you on the incredible flavor pairing.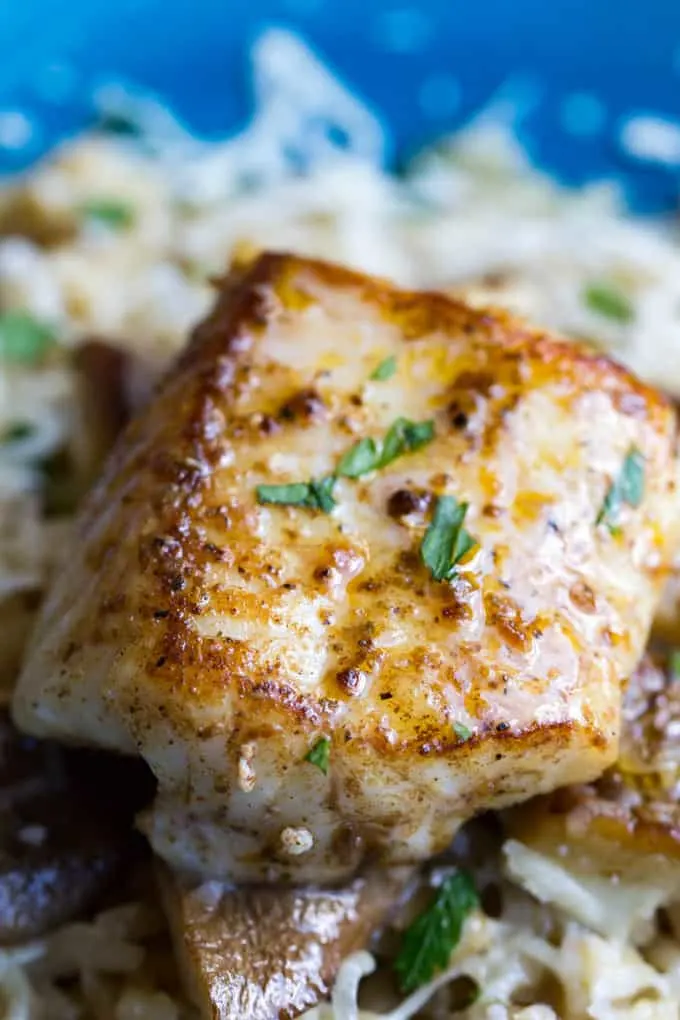 More great seafood recipes
Traeger Blackened Fish Tacos | Hello Taco Tuesday! Skip the classic ground beef tacos and whip up this refreshing seafood taco recipe. Blackened fish tacos that will melt in your mouth.
Easy Traeger Walleye | This dish is pictured below and another fantastic fish dinner. They don't get a ton of attention but don't underestimate the flavor they showcase. The cream sauce throws this dish over the top.

Grilled Rockfish

| Such a simple recipe that always provides a guest worthy recipe. This is very simple to make but gives you that restaurant-quality flavor.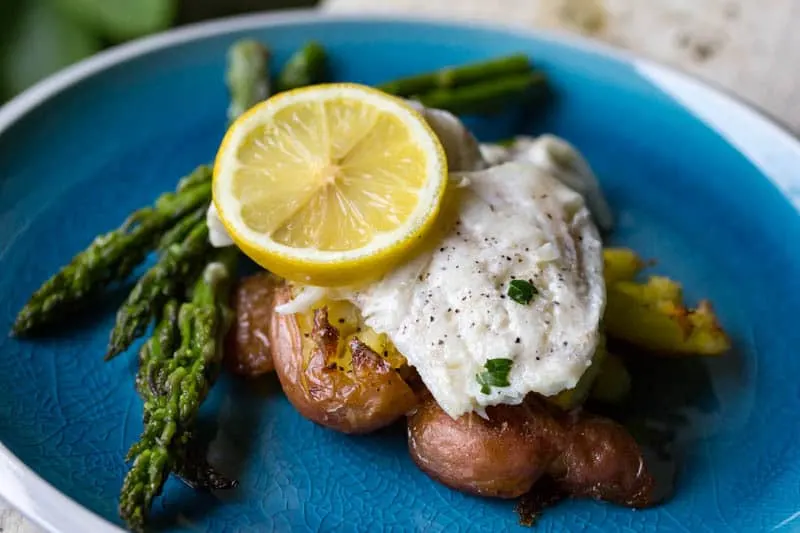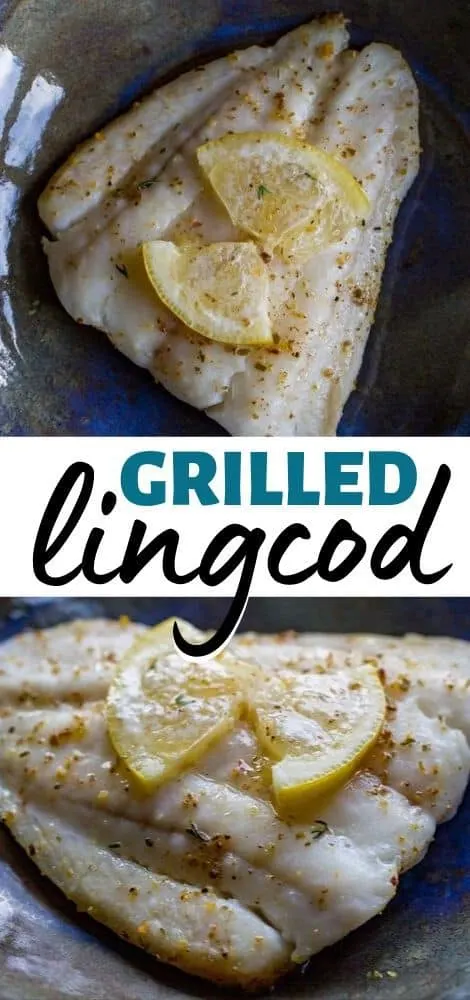 Yield: 6 servings
Grilled Lingcod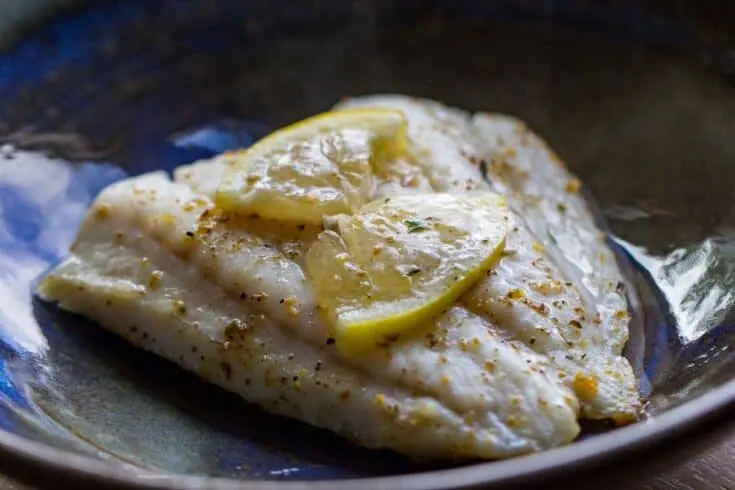 Delicious grilled lingcod lets the flavor of the fresh fish shine by not overpowering the fish with crazy seasonings.
Ingredients
2 pounds lingcod filets
1/2 teaspoon salt
1/2 teaspoon white pepper
1/4 teaspoon cayenne
lemon wedges
Instructions
Preheat your grill according to factory directions to 375 degrees.
Place the fish on a grill mat or parchment paper.
Lightly season the fish with the salt, pepper, and cayenne pepper, and top with a lemon slice.
Place on the grill and cook until the fish reaches 145° internal temperature.
Recommended Products
As an Amazon Associate and member of other affiliate programs, I earn from qualifying purchases.
Nutrition Information:
Yield:
4
Serving Size:
1
Amount Per Serving:
Calories:

245
Total Fat:

2g
Saturated Fat:

0g
Trans Fat:

0g
Unsaturated Fat:

1g
Cholesterol:

125mg
Sodium:

442mg
Carbohydrates:

2g
Fiber:

1g
Sugar:

1g
Protein:

52g
Nutrition data provided here is only an estimate. If you are tracking these things for medical purposes please consult an outside, trusted source. Thanks!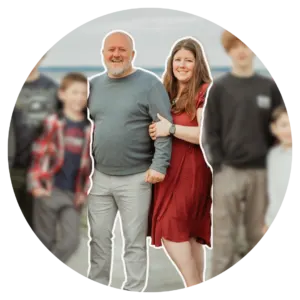 Nicole Johnson, a self-taught expert in grilling and outdoor cooking, launched Or Whatever You Do in 2010. Her blog, renowned for its comprehensive and creative outdoor cooking recipes, has garnered a vast audience of millions. Nicole's hands-on experience and passion for grilling shine through her work. Her husband, Jeremiah Johnson, also plays a pivotal role in recipe development, adding his culinary flair to the mix. Together, they form a dynamic duo, offering a rich and varied outdoor cooking experience to their followers.