My shortcut smoked pulled pork recipe will give you flavors of your favorite bbq pit pulled pork right at home! Best of all, I share a shortcut to shave off cook time.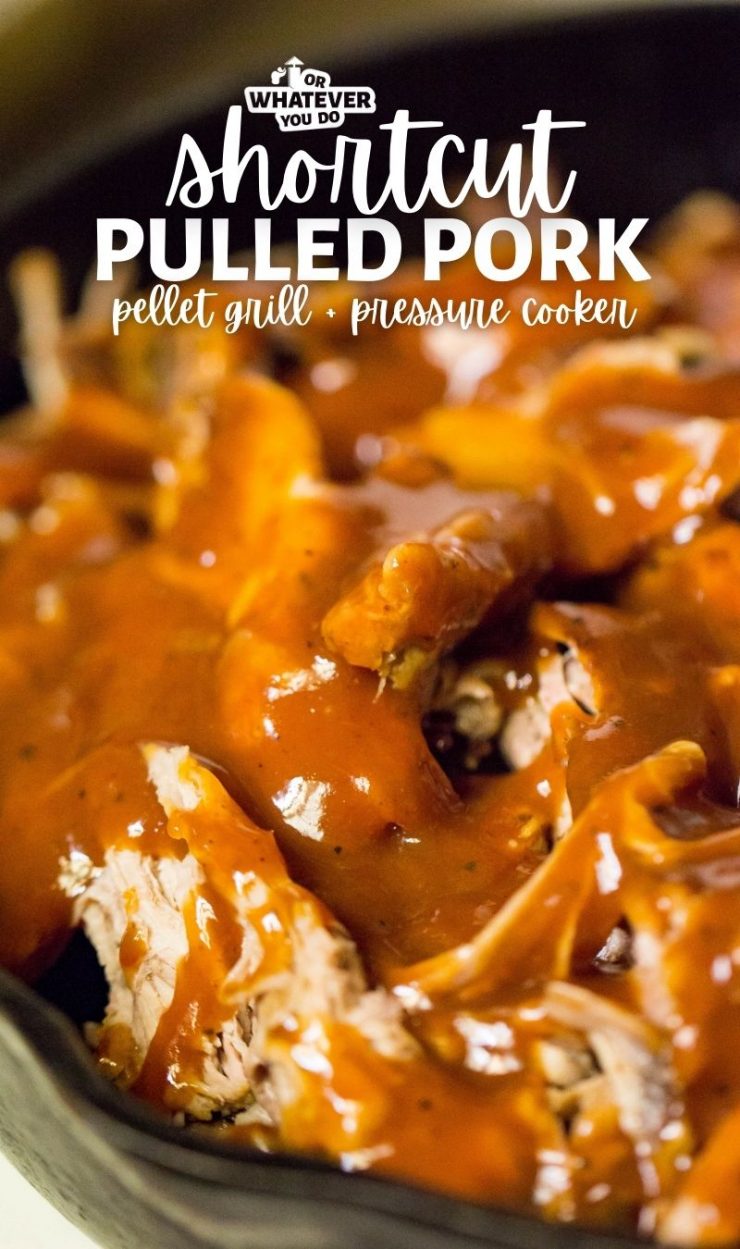 Shortcut Smoked Pulled Pork
Our Traeger and Instant Pot are two accessories for cooking that I just don't want to ever do without. Both have been such game-changers in my cooking routine, marrying the two together is a perfect combination for deliciously tender and flavorful meat that saves you some time during the cook.
More Easy Traeger Recipes here!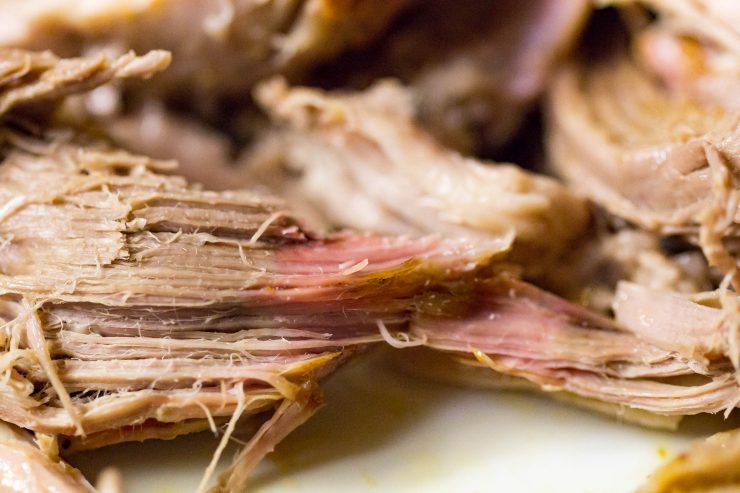 FASTER Smoked Pulled Pork
Traditional smoked pulled pork takes a LONG time. How long depends on a lot of different factors, and it is one of those things that you really can't rush when you are doing it as a solo grill.
Utilizing an electric pressure cooker in the middle of the cook will allow you to shave HOURS off the total cook time without sacrificing any of the deep wood-fired flavors that a long cook gives.
All my PORK RECIPES here!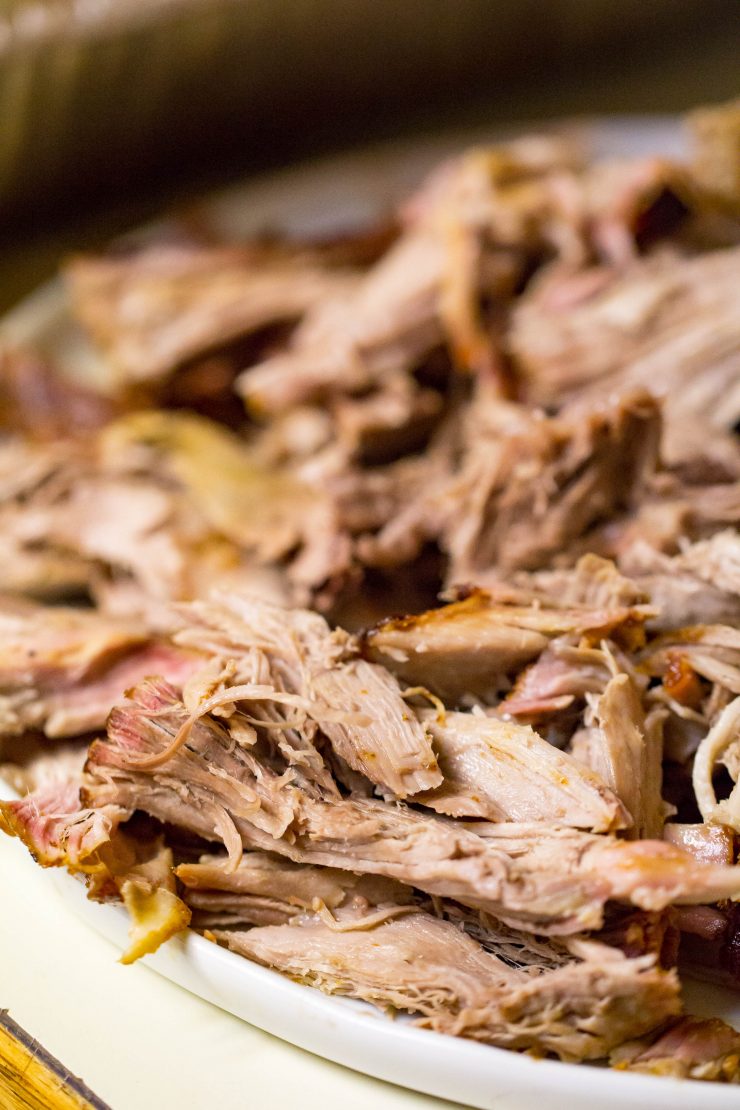 So, HOW MUCH FASTER is it?
This is comparatively very fast for a smoked pulled pork recipe, but you are still looking at around 7ish hours of overall cooking time, with about an hour or so of that being "active" on your part.
So a 30-minute-meal, this is NOT.
But compared to my traditional Traeger smoked pulled pork recipe, you are saving anywhere from 3 – 12 hours, depending.
More Instant Pot Recipes here!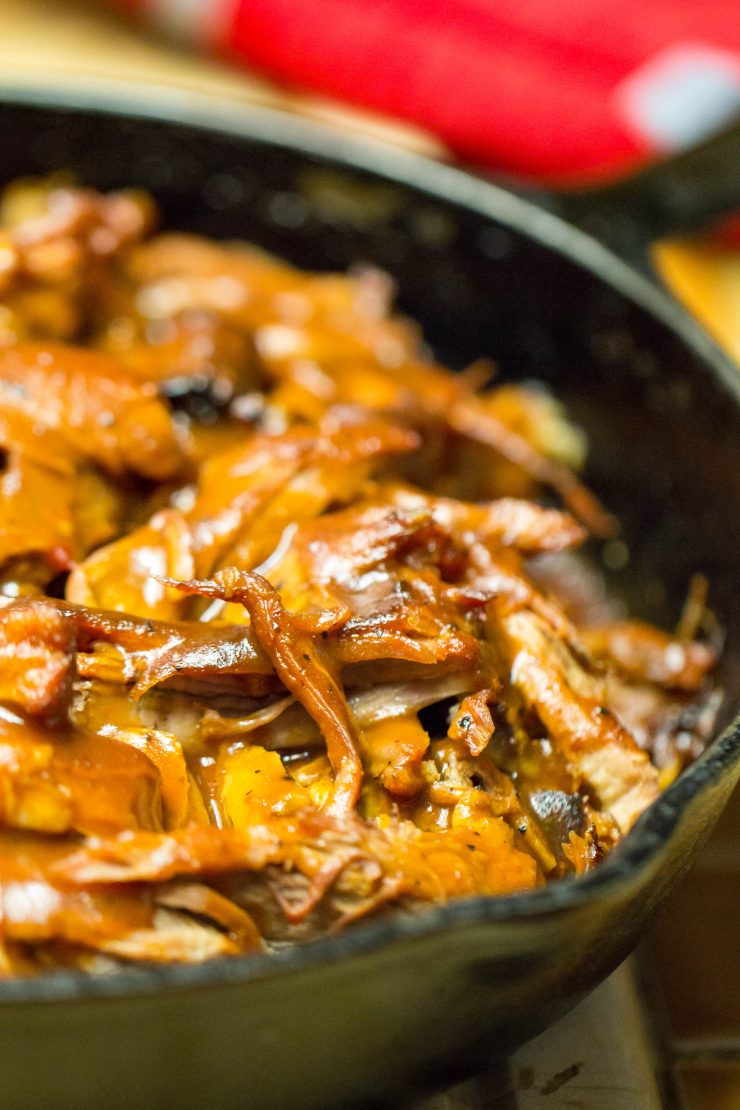 How to Make Incredible Shortcut Smoked Pulled Pork
I like to start out my pork roast on smoke-mode, or whatever is the equivalent and will run the temp between 160-180° on your grill, and let it smoke for a couple of hours. It gives that initial blast of smokey flavor that will stick with the meat through the entire cook.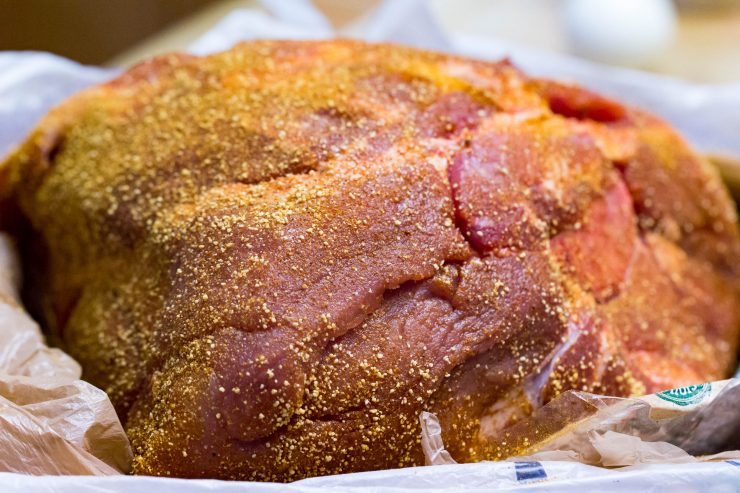 During the last 20 minutes of the cook, crank the grill up to high for a quick blast of heat before the pressure-cooking phase.
Then, toss the pork roast into the pressure cooker with some apple juice or hard apple cider, and pressure cook it for 1 hour.
Let the pressure cooker naturally release pressure for a while (until the pin drops naturally), and then open the lid carefully. The pork should be shreddable at this point. If it is NOT, you'll want to re-close the cooker and cook for another 20-30 minutes, repeating if necessary until the roast is able to be easily shredded.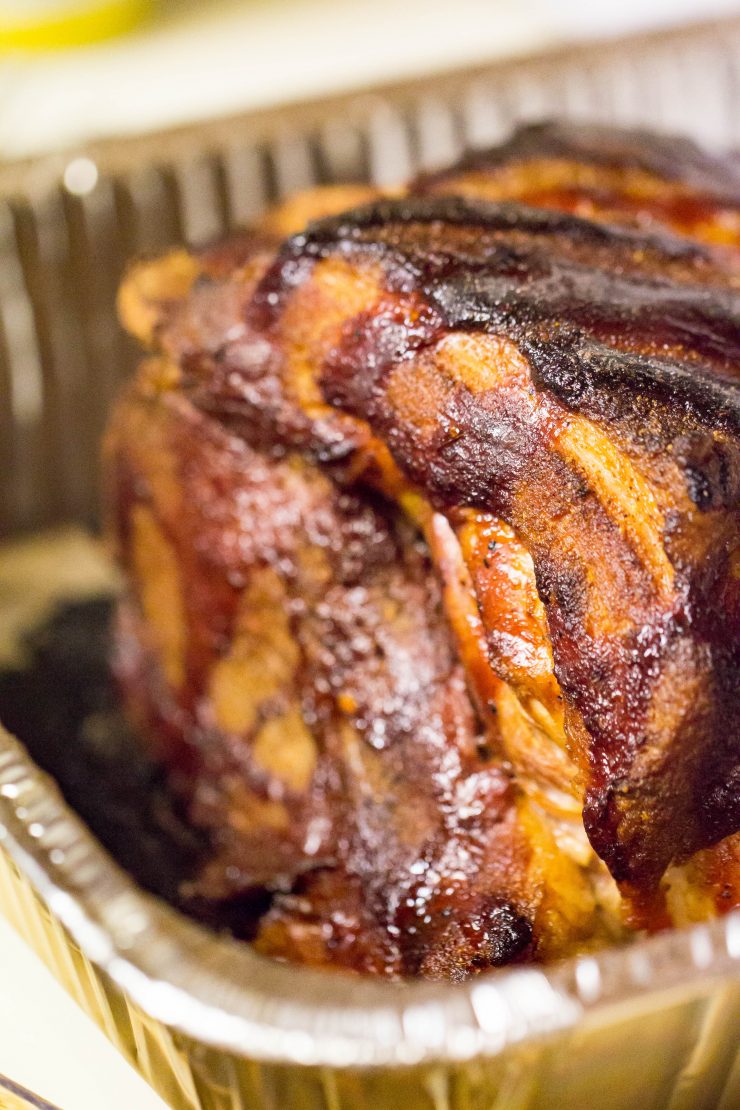 Then, you shred, discard all the ugly bits (bone, skin, etc), slather in barbecue sauce, and stick it back on the smoker…on smoke.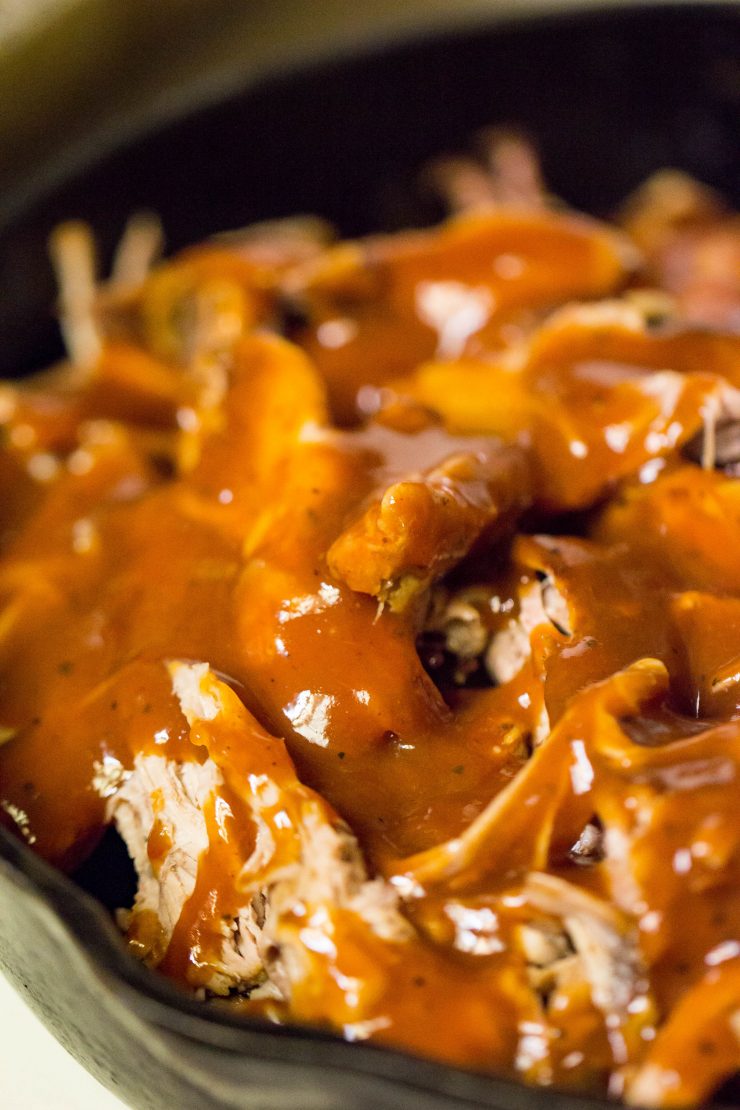 Now you smoke it, again, for 30-60 minutes.
Buy Pellets here!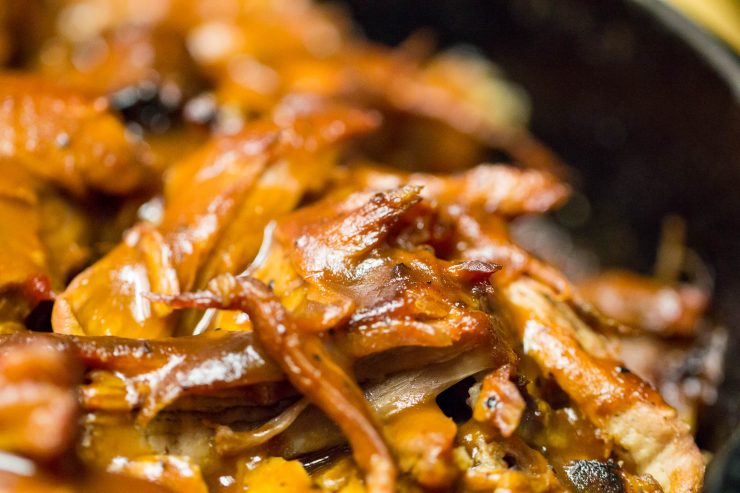 Why Use the Instant Pot in Shortcut Smoked Pulled Pork?
The Instant Pot is one amazing device that cooks at high pressure in a sealed pot. So it is able to break down and cook the pork should quickly, and all without drying out the meat.
It actually creates more juices for that incredibly soft and tender pulled pork you know and love, and all while shaving off hours of cook time so you can eat faster.
Check out our OWYD shop!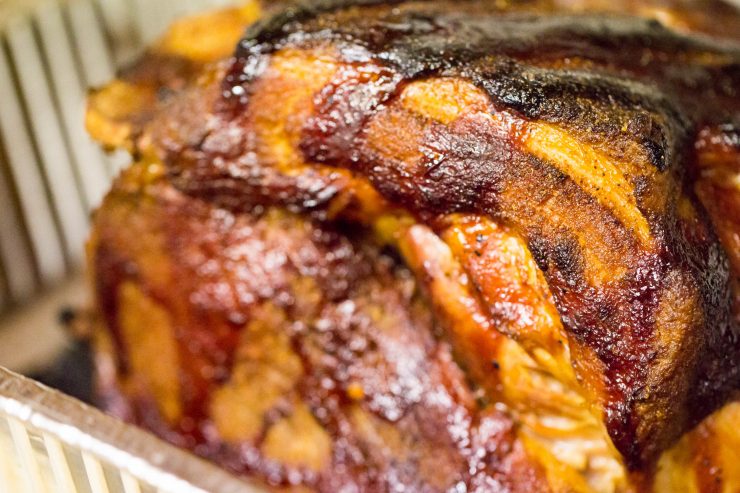 What Is The Best Cut of Meat For Pulled Pork?
You will see most restaurants use pork shoulder when they slow and low smoke their pork. It provides a tender and juicy meat that shreds perfectly.
You can also reach for a Boston Butt, picnic shoulder, or talk to your local butcher. They can guide you to what slice of pork they have that would fit your needs. I've even used a pork sirloin roast before for shredding with great results.
Buy your Butcher Box here!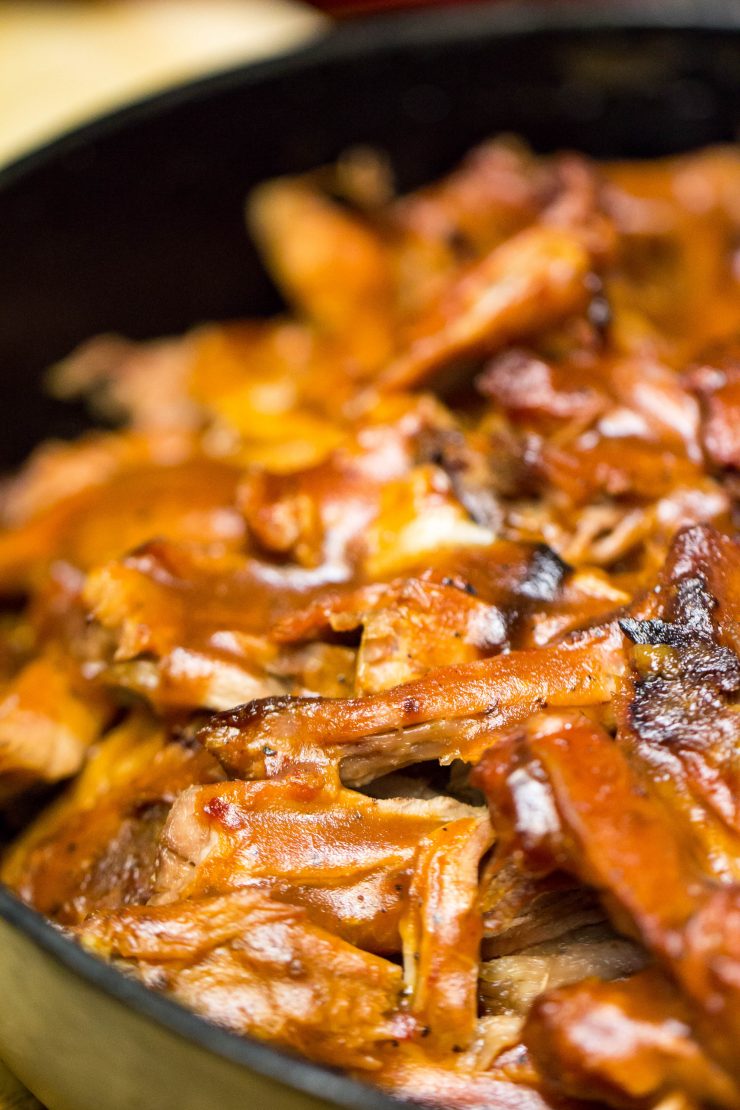 What is The Difference Between Boston Butt and Pork Shoulder?
Boston butt, unlike the name, comes from above the shoulder blade on the pig. Then the pork shoulder roast is right under the Boston butt.
Both cuts of meat are very similar and have a beautiful marble of fat throughout for that tender and juicy meat.
You don't want a super lean cut of pork for this as it will become dry as it smokes on the grill. Finding a larger cut of meat that has a nice marbling is key to getting that flavorful and tender pulled pork you enjoy at your favorite bbq pit shops.
Join our Easy Traeger Recipes Facebook Group!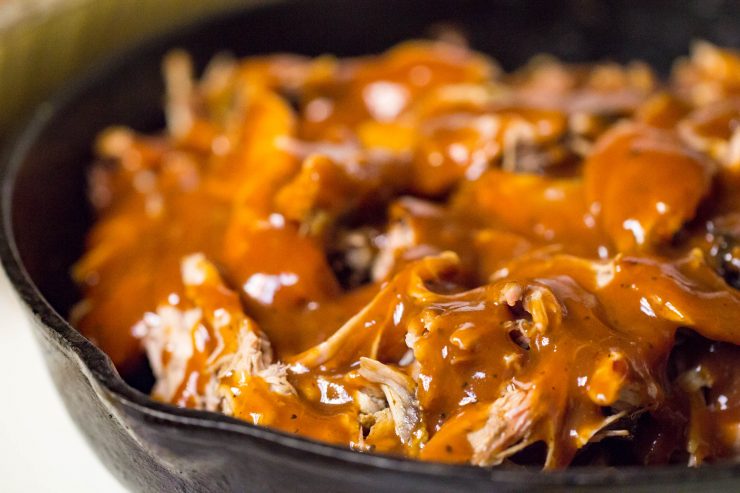 How Much Pork Do I Buy For Pulled Pork?
Depending on how many you are planning to feed, you can make this recipe as big or small as you would like. The standard rule is you want around a third to half a pound of meat per person.
When your pork roast gets cooked it will shrink down around 40% of the weight you purchased it at. So if you buy a 10-pound roast you count it as around six pounds of meat. This means it can serve around 12 to 18 people.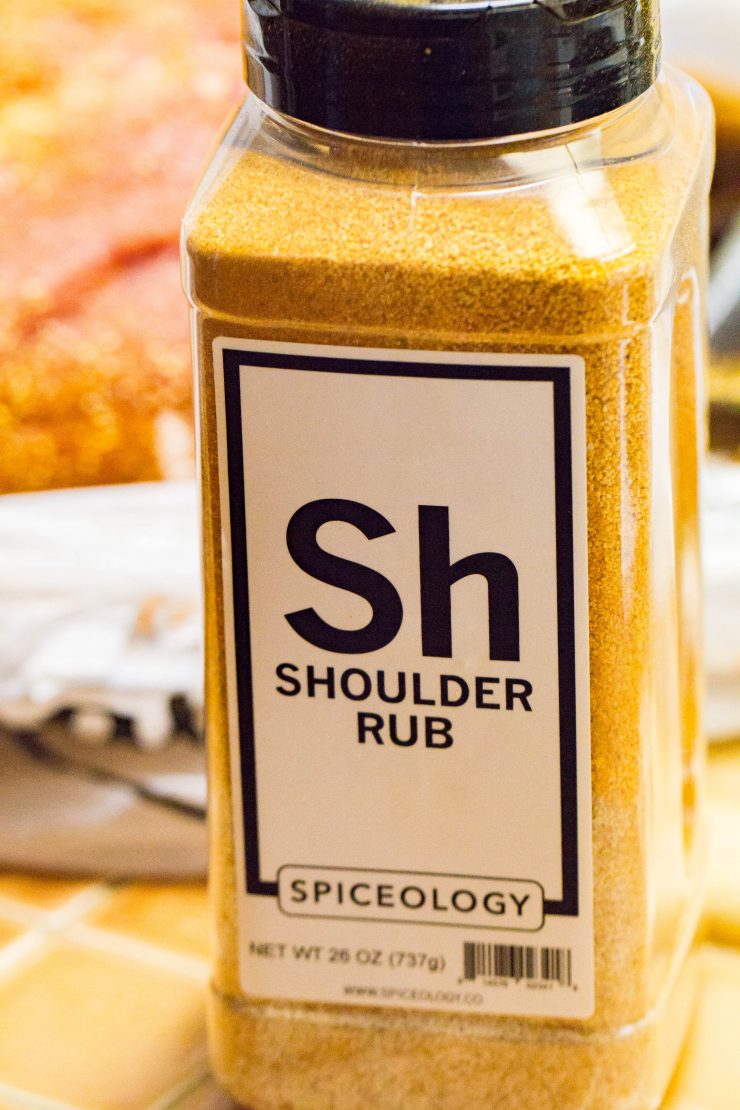 What Toppings Go On Pulled Pork Sandwiches?
My favorite toppings are simple ones.
And that's it. Simple simple stuff here.
If you are a little more adventurous than that, you can add pretty much anything to a pulled pork sandwich.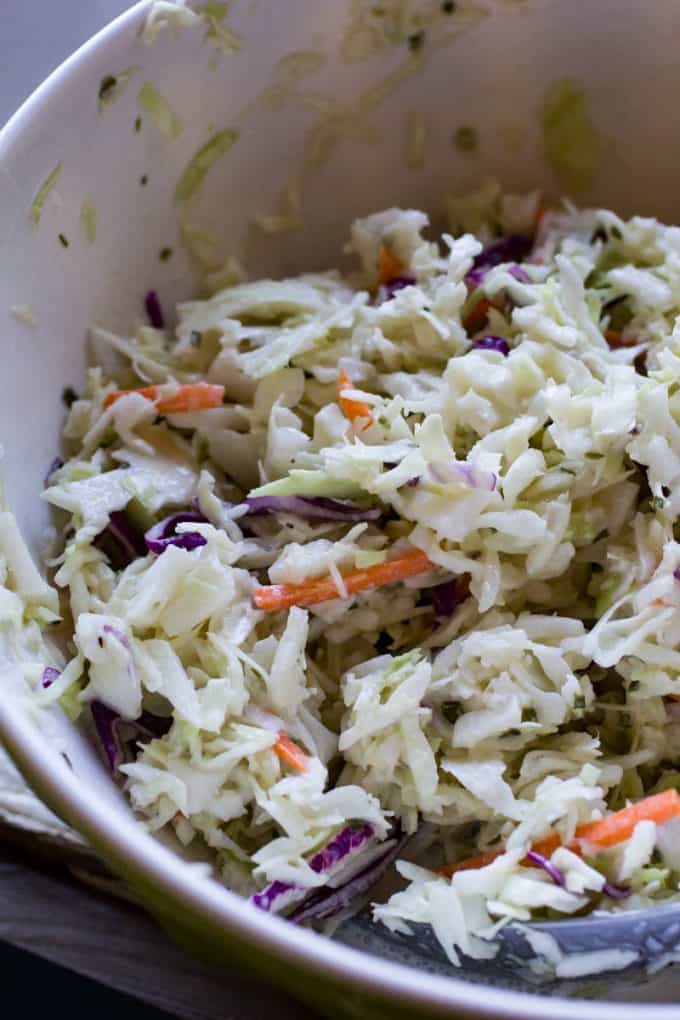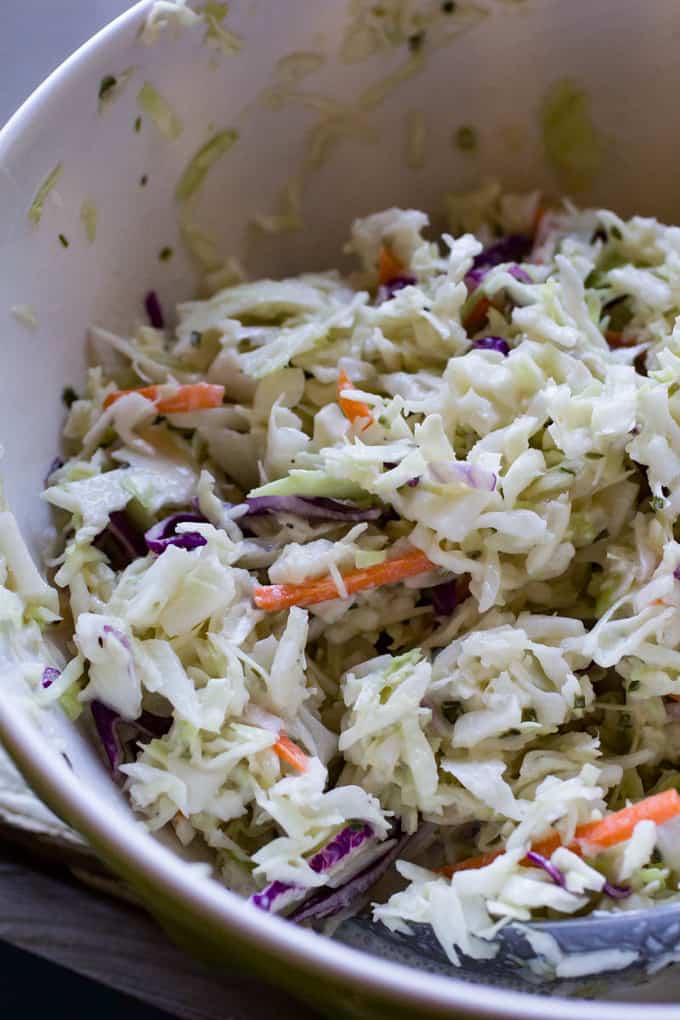 How Long Should Pulled Pork Rest
After your pulled pork is pulled from your pellet grill you want it to rest before you shred it. This helps to relax your meat, so you'll lose fewer juices. Give it 15 minutes or so, and then shred and return to the grill for the final smoke.
What's the Best Way To Shred Pulled Pork
If you cook your pulled pork right, it will literally fall apart very easily. Grab some shredding utensils or just two forks. Place the forks in the meat and pull outward.
I have bought shredding claws and they just work a lot faster for the size they are compared to forks, but you are welcome to use either for your pulling.
Sometimes you'll just have a slightly tougher piece of meat too. If your roast isn't shredding easily, first – try and cook it a bit longer. And extra 20-30 minutes in the pressure cooker will do the trick, or another hour or so on the grill.
If it is ALMOST there but just not as fork tender as you'd like? Keep shredding it cause we'll be doing a final cook on the grill for some additional wood-fired flavor that'll add some extra flavor AND help tenderize it a bit.
Do I Have To Have A Traeger For This Shortcut Pulled Pork Recipe?
Nope! It is my favorite grill thus far, but you are welcome to use this recipe on any wood-pellet grill. If you use a smoker or other type of grill you may need to make some alterations but the basics are the same. We love our Traeger and use it for all our grilling needs, but you are welcome to use what you have on hand.
I hope you all enjoy this shortcut pulled pork recipe. You get your pulled pork in a fraction of the time without losing any of the delicious flavors!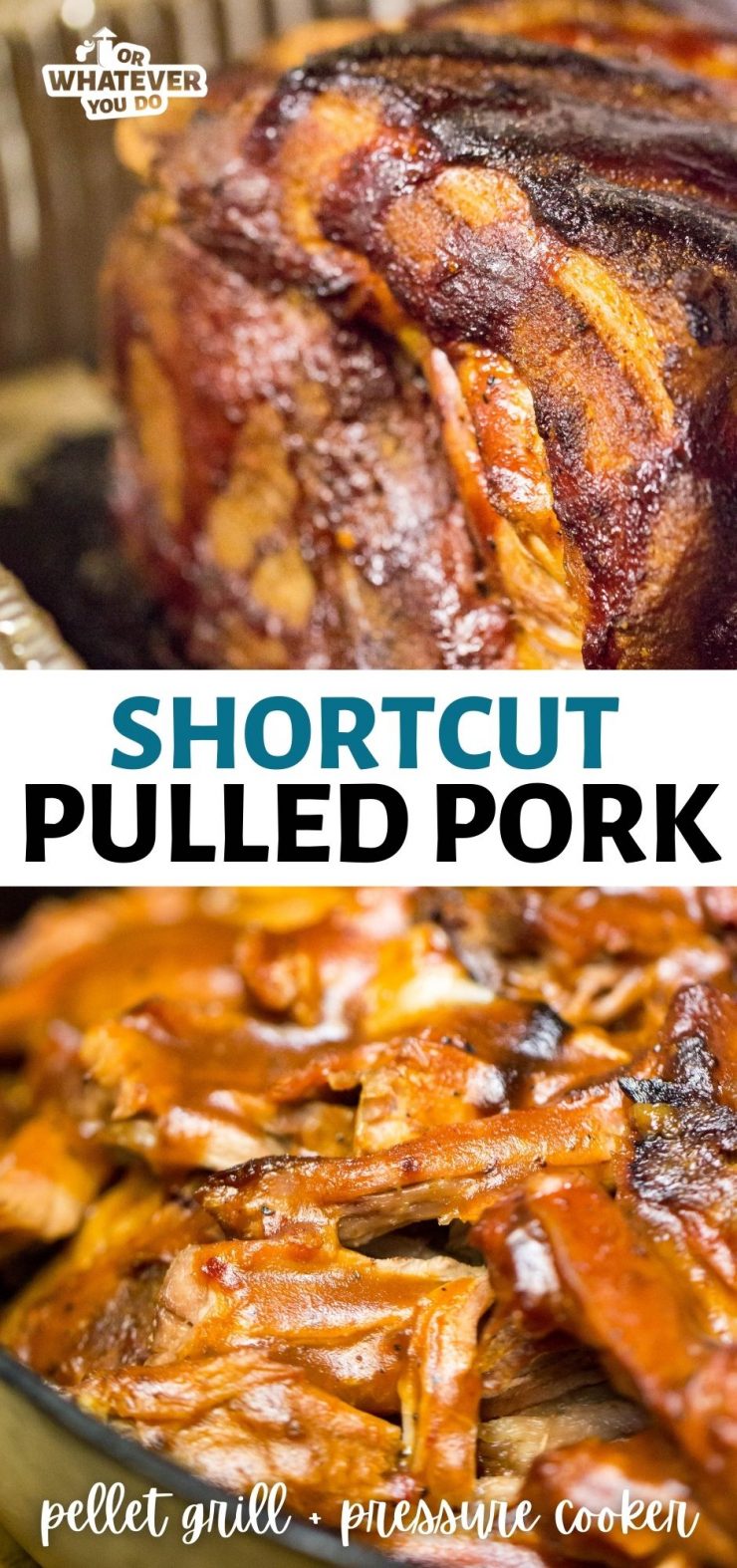 Yield: 12 servings
Shortcut Smoked Pulled Pork
My Shortcut Smoked Pulled Pork has all of the flavors of the traditionally smoked pork shoulder, but utilizes an electric pressure cooker along with a pellet grill to give you all the smoke flavor, but shaving several hours off of the overall cook time.
Total Time
7 hours
20 minutes
Instructions
Turn your pellet grill onto smoke mode, or set it to about 180-190 degrees or as close as you can get to that. You want to really hit this hard with smoke.
Coat your pork roast with the Shoulder Rub and salt, and place it on the grill.
Smoke for 3-4 hours, flipping several times during the smoking time.
Take the roast off the smoker and place it into your slow cooker. Pour in your apple juice or hard cider, cover, and let cook overnight. If using an Instant Pot, you can set it to high pressure for 60 minutes with 2 cups of apple juice or hard cider. Let the pot naturally release pressure for at last 15 minutes after the cycle finishes.
Your pork should be super tender and shreddable.
If it isn't, re-close the cooker and pressure cook for another 20-30 minutes (depending on how close to shreddable it is when you test it.) Let it NPR (natural pressure release) and continue this cycle until the meat is tender and shreddable.
Shred the meat, remove the skin, fat, and any other bits you find in there, sauce liberally with bbq sauce, and either serve or for extra smoke flavor place the shredded pork in a grill-safe container, slather with your favorite BBQ sauce and throw it back on the smoker at 200ish° for 30-40 minutes.
Recommended Products
As an Amazon Associate and member of other affiliate programs, I earn from qualifying purchases.
Nutrition Information:
Yield:
12
Serving Size:
1
Amount Per Serving:
Calories:

249
Total Fat:

16g
Saturated Fat:

6g
Trans Fat:

0g
Unsaturated Fat:

9g
Cholesterol:

68mg
Sodium:

1111mg
Carbohydrates:

7g
Fiber:

0g
Sugar:

6g
Protein:

18g
Nutrition data provided here is only an estimate. If you are tracking these things for medical purposes please consult an outside, trusted source. Thanks!