OWYD+ is a FREE (yes, really super ALWAYS FREE) way for you to become a supporting member of the OWYD Crew! Read below for additional information on what it is, how you can get it, and why we're rolling it out.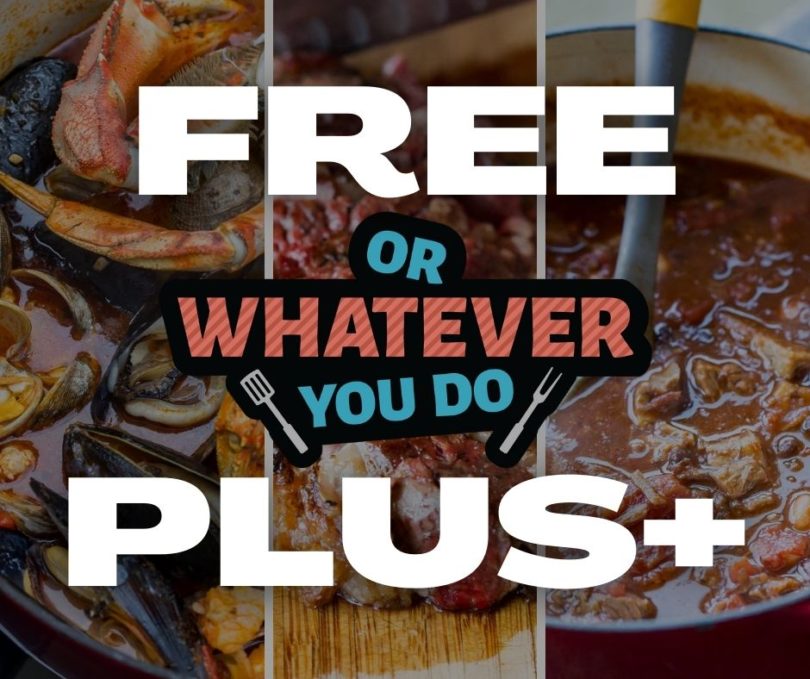 What is OWYD+?
Or Whatever You Do is partnering with Grow to bring you exciting new features, functionality, and access to exclusive content!
How much is OWYD+
OWYD+ is FREE. For real. Not a free trial. Not free for a little while. No hidden fees. This service is free for you to use.
Why are we working premium content into OWYD?
This part is a little in-depth, but come with me. You'll understand the whys behind this much more after the next few paragraphs.
The tl;dr is that Grow is going to help us continue to have a viable business even after significant technology changes in the years to come in the advertising industry.
OrWhateverYouDo.com has been a pet project of mine that turned into our family business since it started back in 2010. It helps feed our (large) family through the ads you see running on the page. This is our job, and we pour a lot of time, energy, effort, and money into putting out family-friendly, home-cooked food and recipes for you, multiple times per week.
In 2023, Google is going to kill 3rd party cookies. When it does this, it is going to make earning revenue with advertising much more difficult. Programmatic ads use those cookies to try and figure out which ads might appeal to you most, and be the most relevant to you, the reader.
In order to keep our business afloat, we need to find a way to continue to be able to earn revenue, ideally without having to actually charge YOU, the reader, anything.
One way we are doing that is through establishing direct relationships with our readers, and for you to consent to receiving personalized ads on this website even in a post-cookie world.
My website is one of many websites that are currently using Grow. Grow is a tool built by Mediavine (who I also work for, and who runs the advertising on the site). This tool has a lot of awesome benefits to both me, the site owner, and you, the reader, but the main one is that it will allow me to keep having a website and creating awesome content for you even in a post-cookie world. By signing up for a free Grow account, you are directly helping support OrWhateverYouDo.
Cool features for YOU from Grow
Grow offers a lot of benefits to me, but the parts I'm super excited about are actually designed for you!
Bookmarks
All of your favorite stuff in one handy spot!
Grow's bookmarking feature is awesome! Just click the little "heart" and you'll have saved the recipe directly into your Grow bookmarks. Coming soon will be ways to save those into collections, too.
Premium Content
Get ALL of my premium content!
When you create a Grow login, and browse the site while you are logged in, you'll get free access to my entire content library, including the premium recipes!
Much more coming soon!
Grow is in active development, and there is a ton of super exciting stuff coming down the line.