Bacon-wrapped scallops taste so good that you may have to worry about serving them as an appetizer. If there are enough, then some folks might not have enough appetite left over for the main course!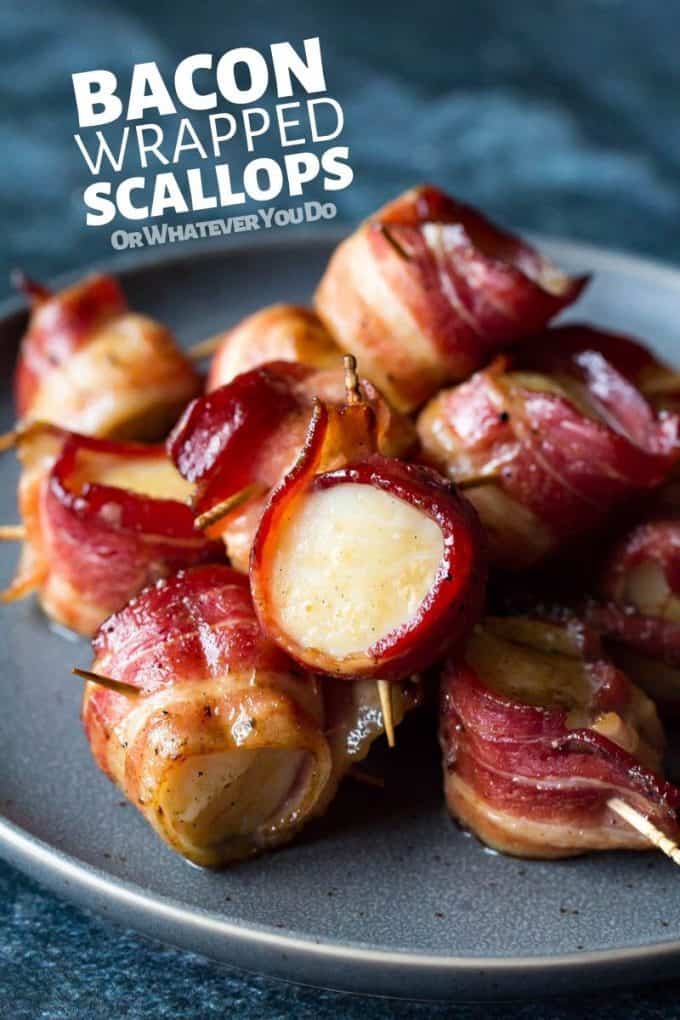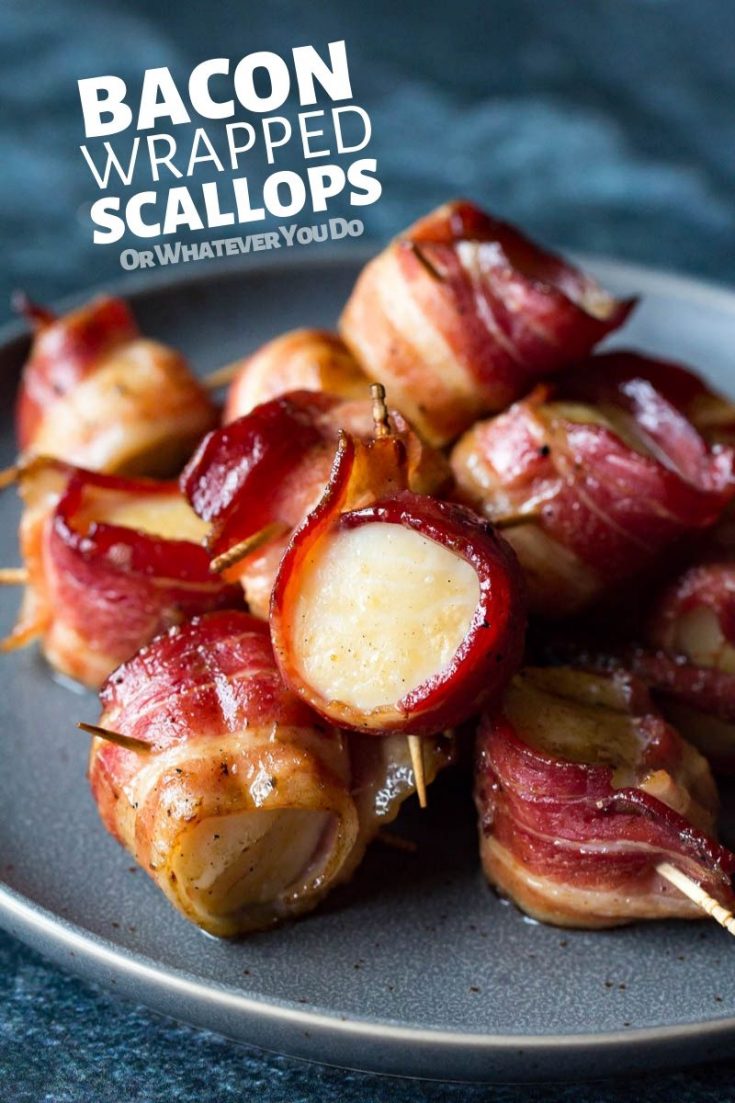 Bacon-Wrapped Scallops
My bacon-wrapped scallop recipe is easy and quick. You just need enough time to get the bacon cooked and make sure not to overcook the scallop in the process. Seasoning is light. The salt in the bacon and the scallops do the job and the flavors of each complement each other like a pair of teenagers about to go on their prom date.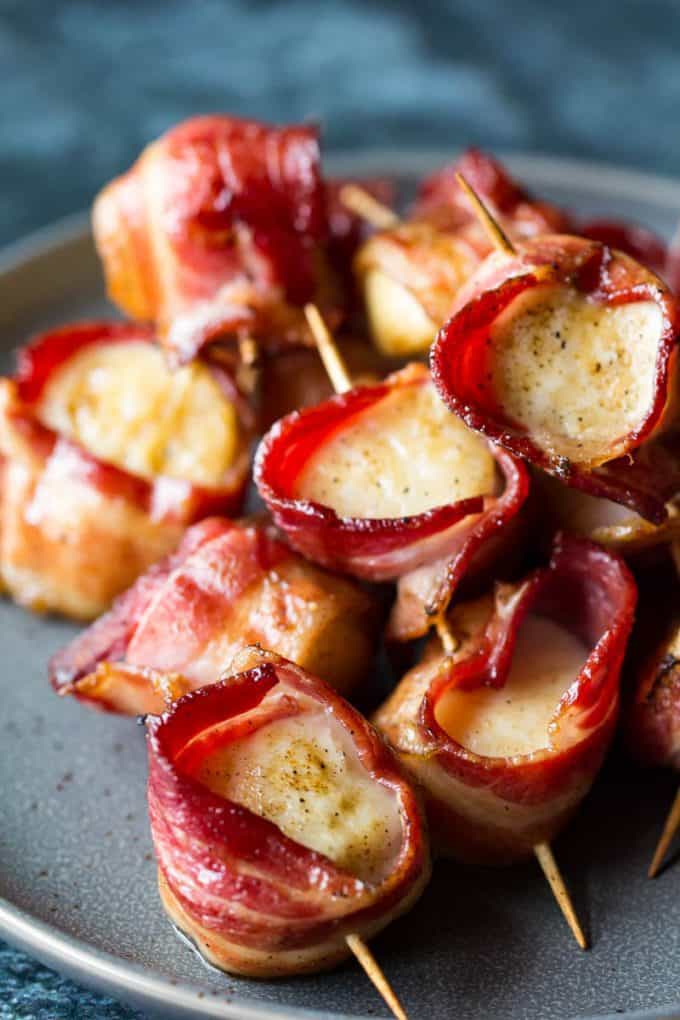 How to wrap scallops with bacon
Balance is everything.
Like many great dishes, with efficient prep you make the entire process go more smoothly. Wrapping bacon on a scallop and then setting it with a toothpick is simple, you just roll the bacon around the rounded edge side of the scallop (not the flat-topped side).
Make sure to cut the bacon to a length that allows just a quarter-inch or so of overlap. That is where you want the end of the toothpick skewer to go.
The trick is not to overlap too much or too little. If there is too much overlap, then you risk some of the bacon not grilling evenly. You may find yourself staring at the under-cooked portion waiting for it to get crispy while your scallop is turning into a hockey puck. Even hockey fans don't like eating hockey pucks.
Of course, if there is not enough overlap, then you may find yourself busting out more toothpicks to get the bacon to stay on. The last place you want to be is running out of toothpicks. Once you get started there is no turning back. Your taste buds will be demanding satisfaction!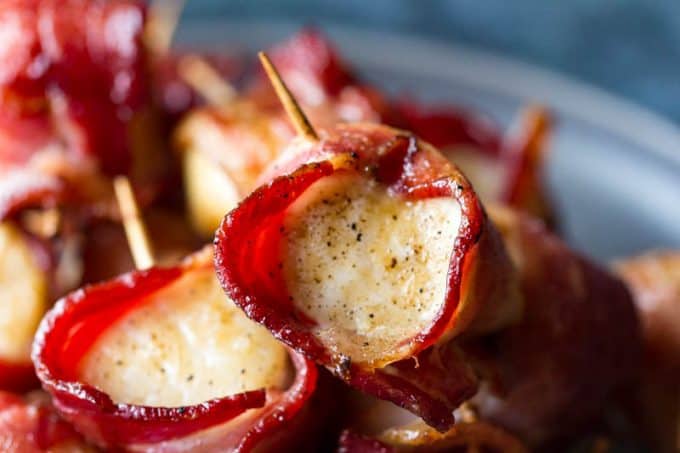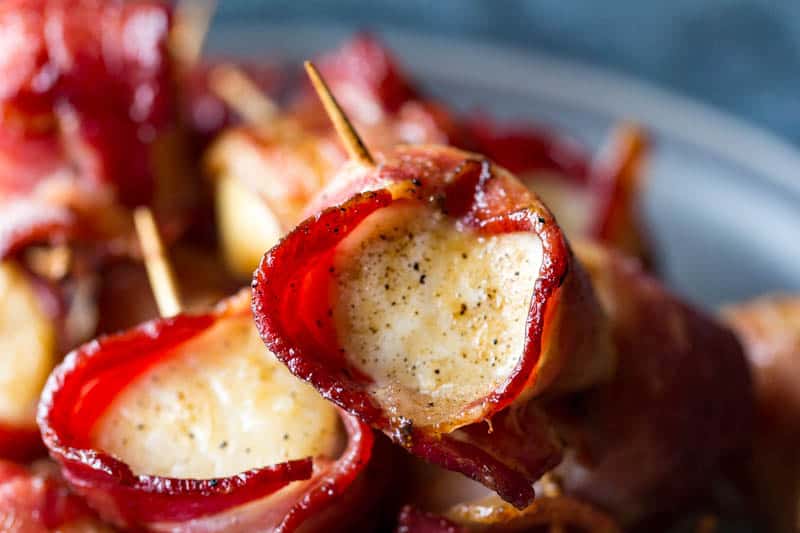 Should you use thick or thin-cut bacon?
I prefer the more thinly sliced bacon for this recipe. It is easier to crisp without ruining the scallop by overcooking. However, you can thick-cut bacon. If you do, I recommend par-cooking the bacon until it is just lightly cooked. Think, fat starting to render but not crisp at all yet. The easiest way to par-cook bacon is on a parchment-lined sheet either in your Traeger or in your oven.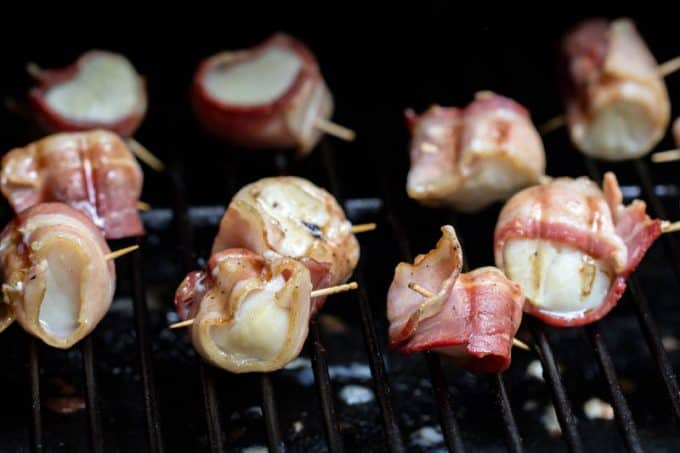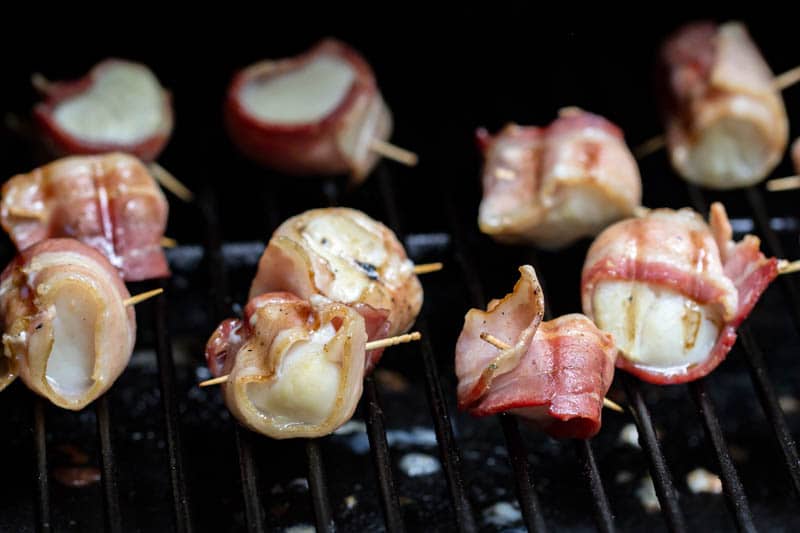 With the thick-cut bacon, make sure there is a bit of overlap for the skewer. The bacon should be "par" cooked. This means to cook it to where the fat is slightly translucent, the meat just getting a bit of browning but still the deep reddish brick color. Again, you will be looking to actually crisp it up when it is around your scallops, hugging them like a bacon blanket.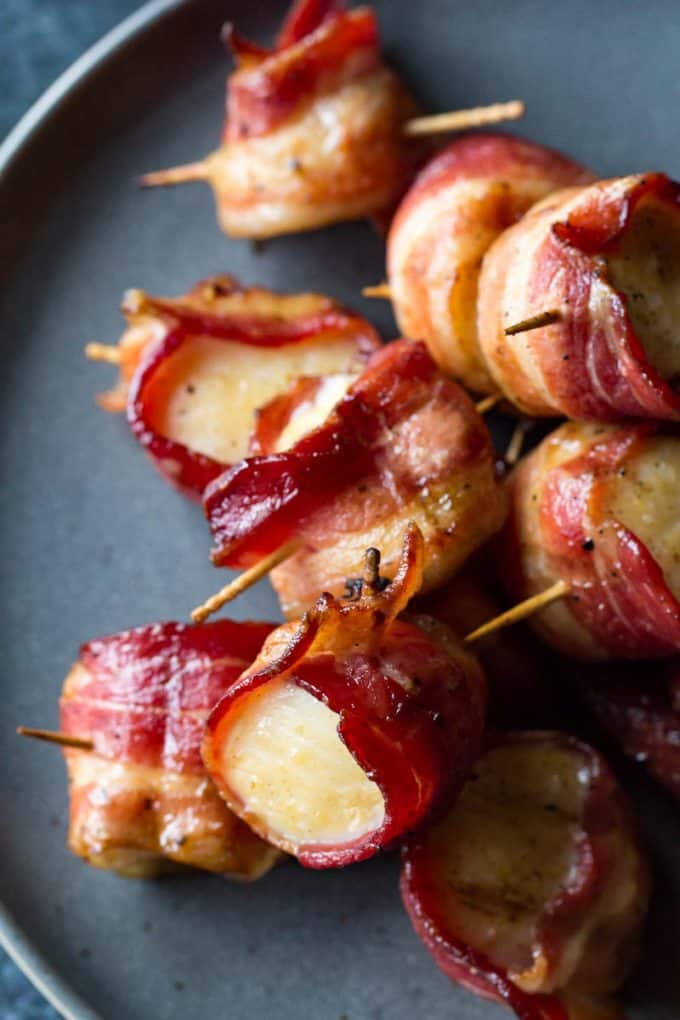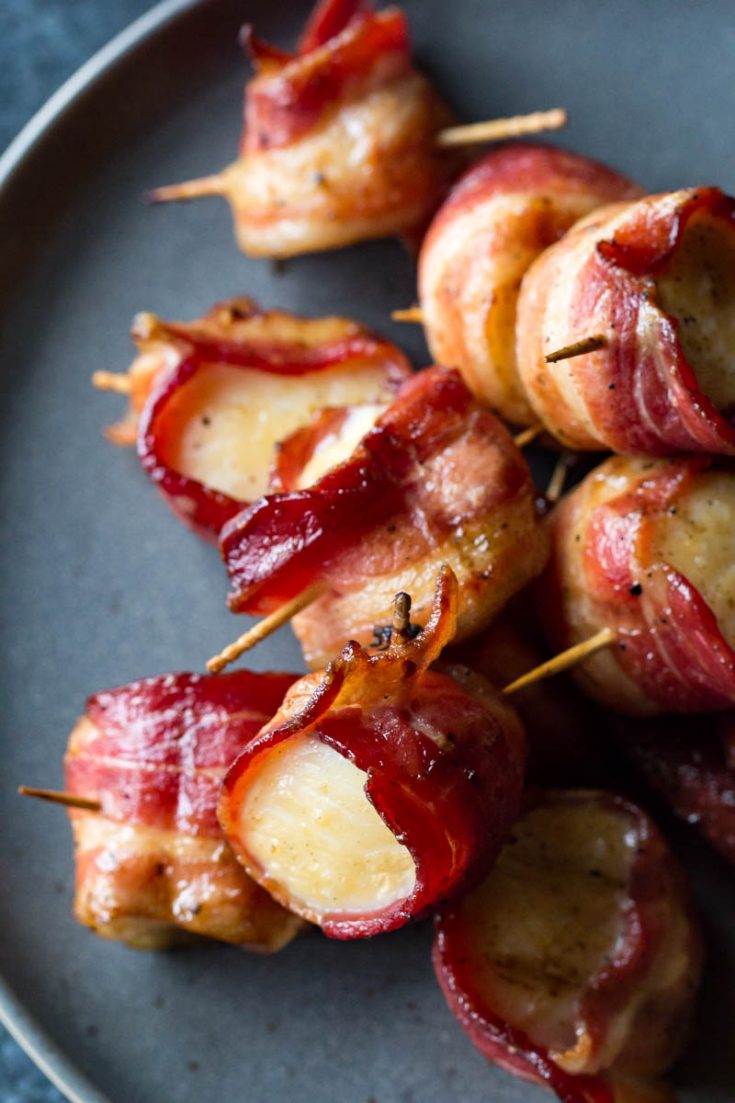 Can I use turkey bacon instead of regular bacon?
For some people, bacon may not be an option due to dietary issues or perhaps religious ones, or maybe someone just isn't a fan of bacon. (I know that may be hard to believe but let's respect everyone's right to not be crazy about bacon). In this case, there are ways to work around it.
Turkey bacon comes in just the right thickness as thinly cut bacon and a turkey bacon-wrapped scallop still holds up. Put it this way, if you put out the turkey bacon-wrapped version then don't expect there to be any leftovers. You can hope, but don't hold any expectations or prepare for disappointment and those sad looks when someone asks if there are any leftovers.
Since turkey bacon doesn't typically have the same inherent smokiness that regular pork bacon does, the use of your pellet grill helps overcome that and adds the smoke, which helps bring the bacon and scallops together in matrimony that can only be described as a match made in heaven.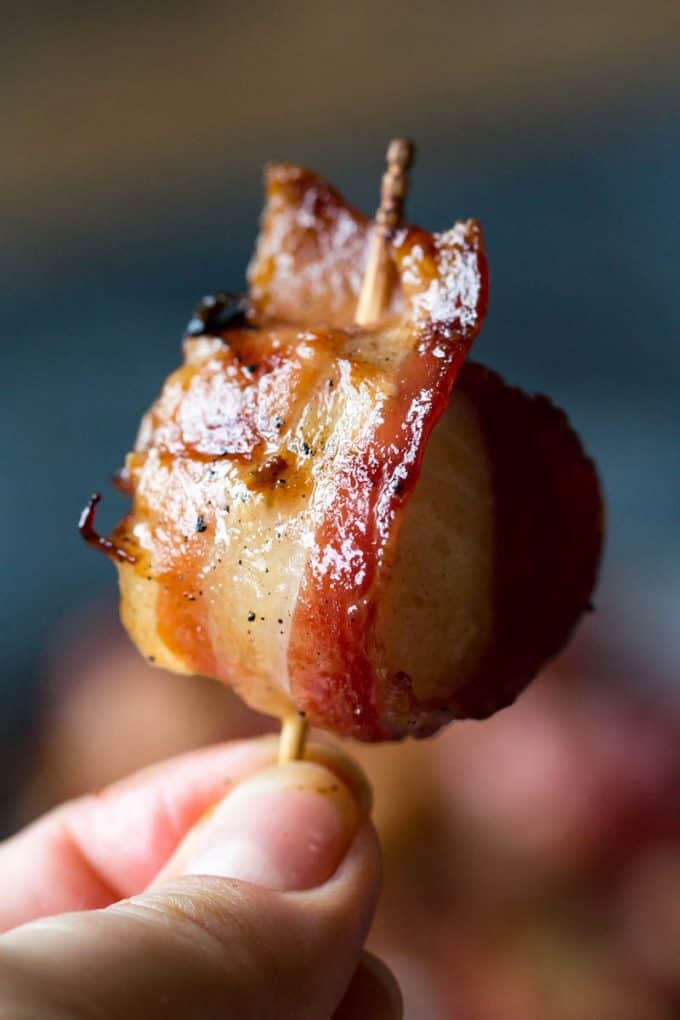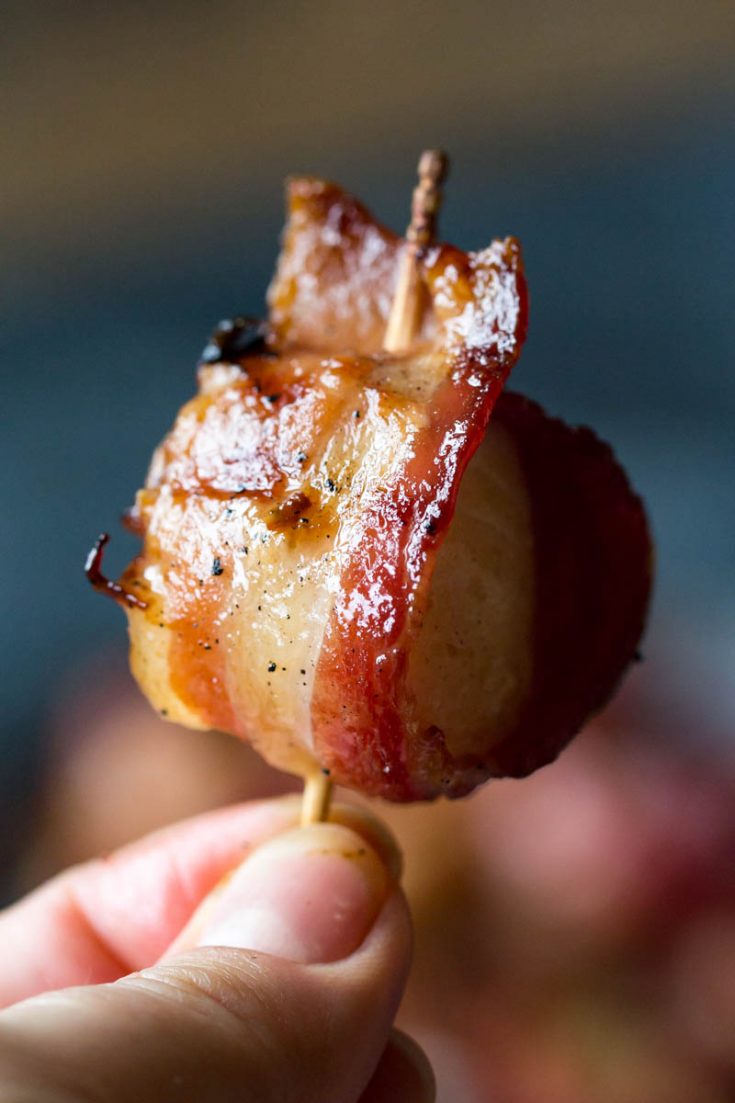 How to grill scallops
Your scallops are wrapped in bacon perfectly, and you are ready to get them on the grill.
Make sure your grill is preheated and you have a good seasoning on those grates. You don't want the bacon to stick. The better the grilling surface is preheated the easier it will be to remove them without tearing up the scallop. Your grill should be at 325°-350°.
Set the skewered bacon-wrapped scallops down on the bacon sides of the scallop. Make sure to not group them together too closely.
Scallops cook relatively fast. The juice from the bacon will help keep them moist, but still, keep a close eye on the scallop. Rotate these a few times, always with the bacon side down, until it is browned and crisp.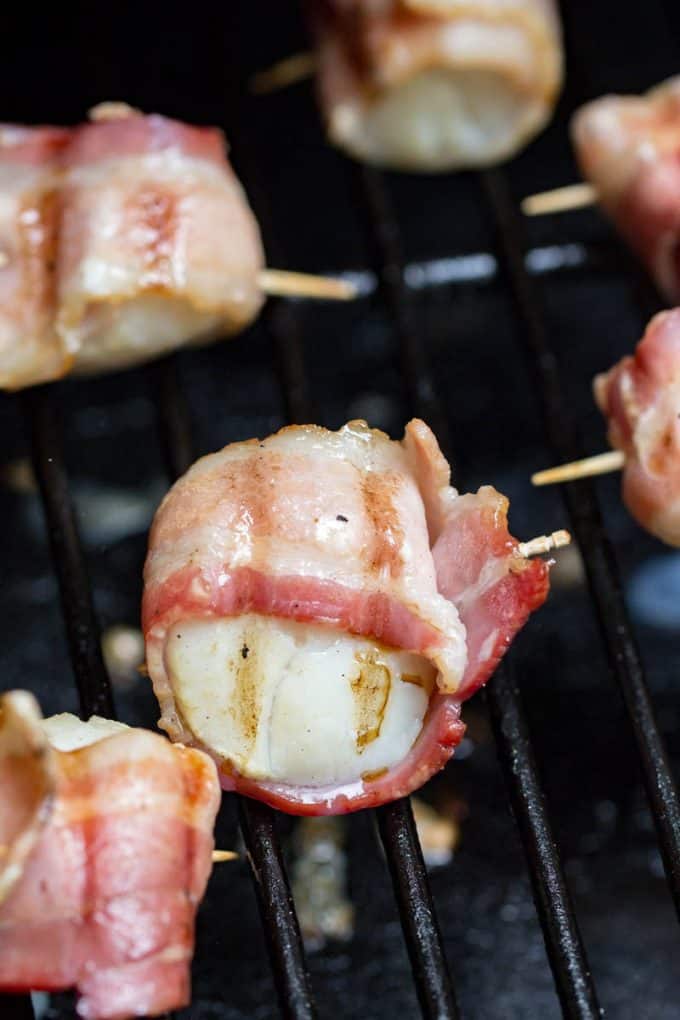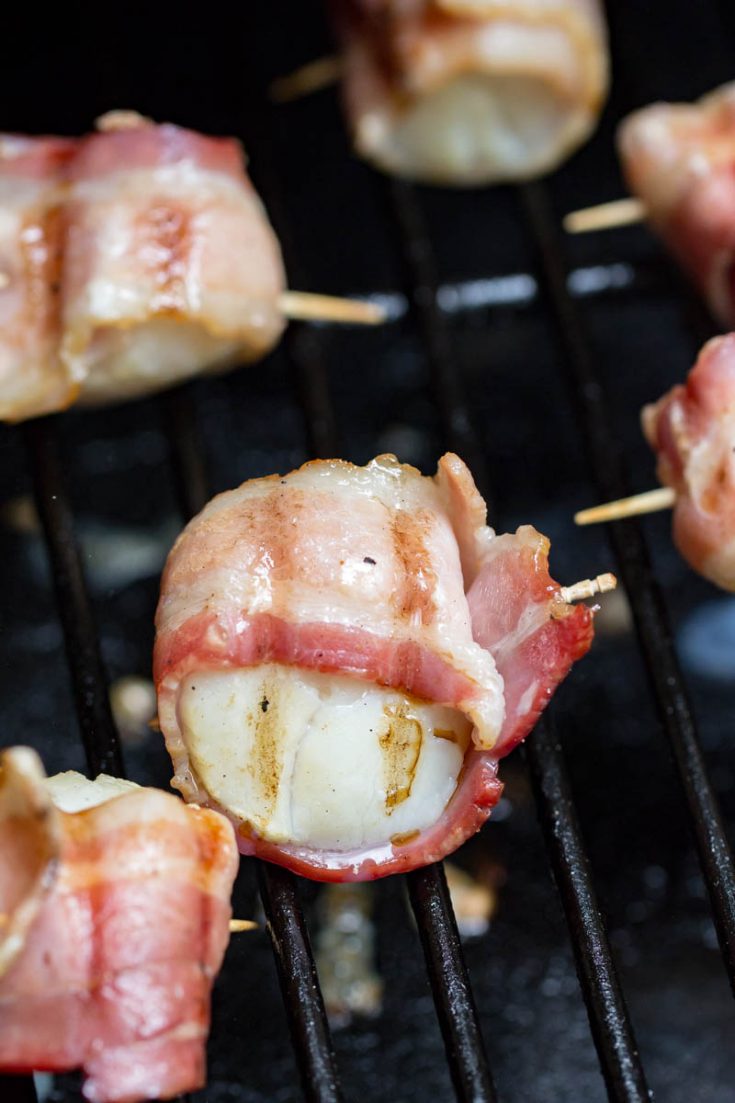 What sauce should I serve with bacon-wrapped scallops?
Although skewered bacon-wrapped scallops taste amazing with no additional effort, you may want to add an extra dimension of deliciousness with a sauce or two. Here are some that I think go amazingly well with them.
Thai Sweet Chili Sauce | You can find this now at every supermarket, not just Asian specialty markets. It is sweet, it is spicy but not too spicy, and it goes great with bacon and scallops. I also love to put this on grilled chicken legs and serving it over rice.
Argentinian Chimichurri Sauce | This tangy blend of herbs and red wine vinegar works just as well on bacon wrapped scallops as it does on steak
Red Pepper Aioli | Ok, this is a bit more complicated if you are making it yourself, but it is SO worth it. For added zing, cook your red peppers on the pellet grill!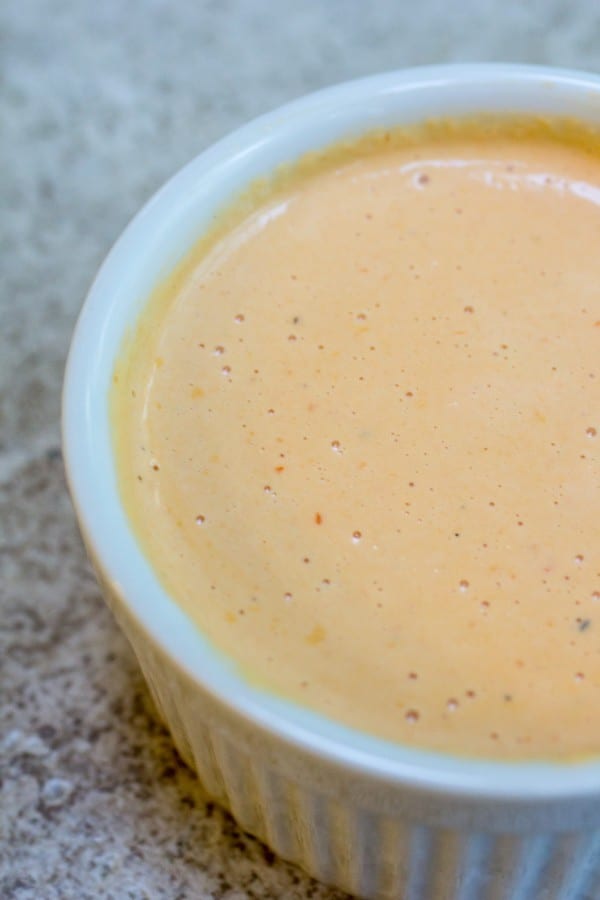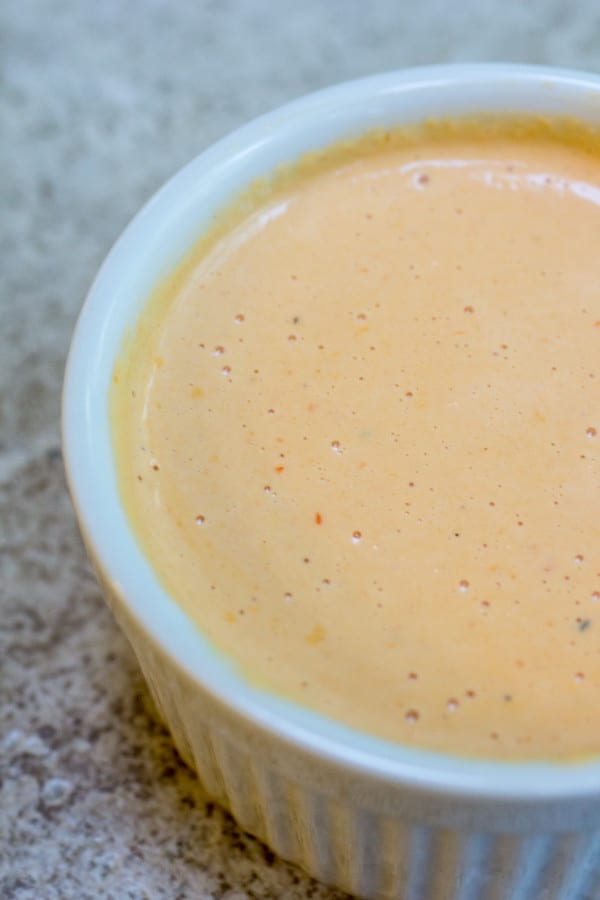 What to serve with bacon-wrapped scallops
If you are lucky and everyone still has room for the main course after this wonderful appetizer, then I have a few suggestions.
This Traeger Filet Mignon will provide that surf and turf experience that makes folks feel like they are really being treated. If you are going all out, serve up my Traeger Grilled Lobster Tails too.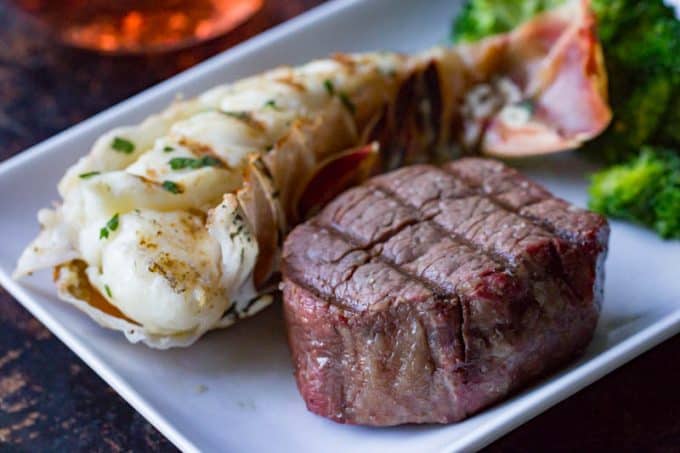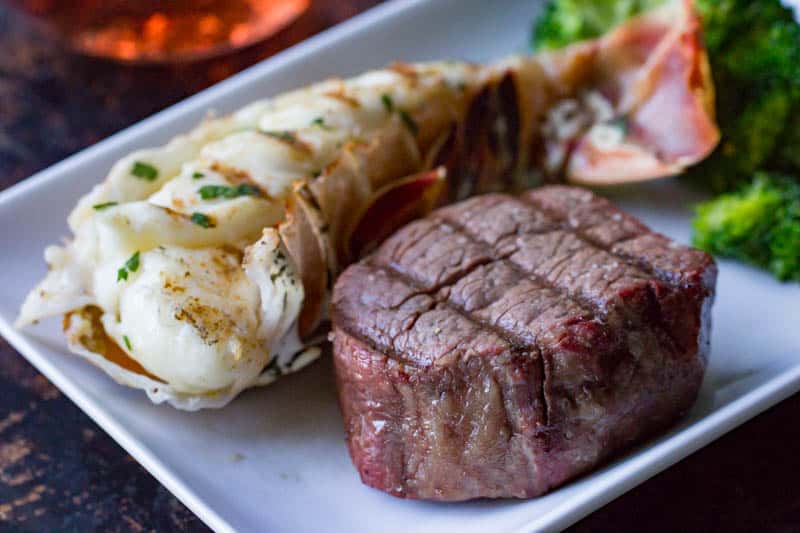 Hungry for more scallop recipes?
Delicious seared sea scallops with a rich bacon cream sauce is a delicious meal to serve any day of the week.
Easy Grilled Scallops get a touch of smoke from the wood-fired grill, and stay tender and delicate by cooking in a cast iron butter bath.
Delicious and creamy homemade alfredo sauce with Traeger-grilled shrimp and scallops is one of the best meals I've eaten all year. Easy prep. Easy cook. Fancy dinner DONE.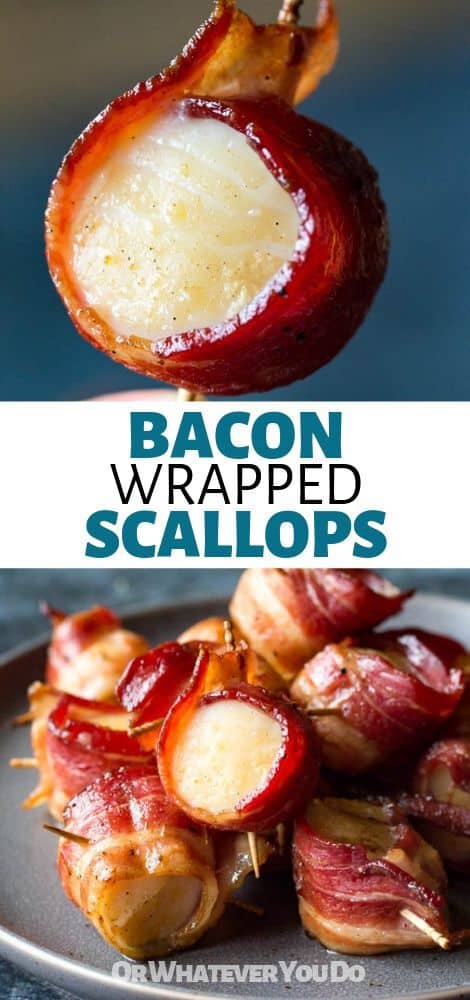 Yield: 8 servings
Bacon Wrapped Scallops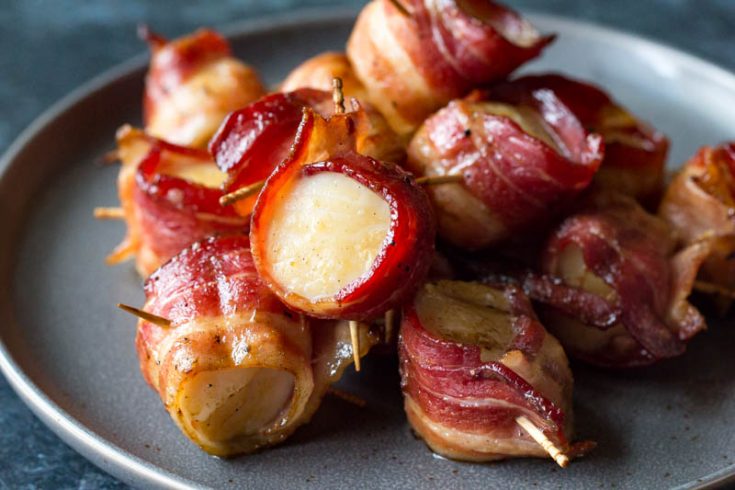 Simple bacon wrapped scallops are grilled on the Traeger pellet grill until they are crisp, tender, and delicious.
Ingredients
1 pound large sea scallops
1/2 pound bacon
sea salt
Instructions
Preheat your pellet grill to 350-375° according to factory instructions.
Dry your scallops on paper towels until they no longer have excess moisture.
Wrap in a cut piece of bacon and secure with a toothpick.
Lay the scallops bacon-side-down on the grill. Shut the lid and cook for 5-7 minutes, and then rotate. You want to work your way around the bacon so all the sides are evenly cooked. Keep the scallop on the bacon side during the whole cook. You won't get grill marks on your scallops, but you will get crispy bacon and tender scallops, so WIN WIN.
Recommended Products
As an Amazon Associate and member of other affiliate programs, I earn from qualifying purchases.
Nutrition Information:
Yield:
12
Serving Size:
1
Amount Per Serving:
Calories:

261
Total Fat:

14g
Saturated Fat:

5g
Trans Fat:

0g
Unsaturated Fat:

8g
Cholesterol:

68mg
Sodium:

1238mg
Carbohydrates:

5g
Fiber:

0g
Sugar:

0g
Protein:

28g
Nutrition data provided here is only an estimate. If you are tracking these things for medical purposes please consult an outside, trusted source. Thanks!