This Spicy Grilled Chicken Teriyaki is super fast to make. The marinade is a 10 minute wonder. It leaves the chicken with a touch of heat, and a ton of great teriyaki flavor. I finished it off on the grill with some Very Very Teriyaki, but it totally could've been skipped. The marinade cooks into its own sauce on the chicken, and definitely holds its own.

Spicy Grilled Chicken Teriyaki
It is the first official day of summer vacation today here in our house, and I've been trying to write this post all.day.long. Know what I've actually accomplished today?
All of the kids are alive and fed.
That is the entire extent.
Well, okay. A little more. Two boys got haircuts, and these pictures were taken. There were some baths, some mess picking up, some nursing, some baby putting to sleeping, some scraped elbow kissing, and some naughty boy disciplining.
All accomplished from the comfort of my jammies, that I never actually changed out of. Strike that. I changed out of last night's, into tonight's.
Some days, that's the best I can do.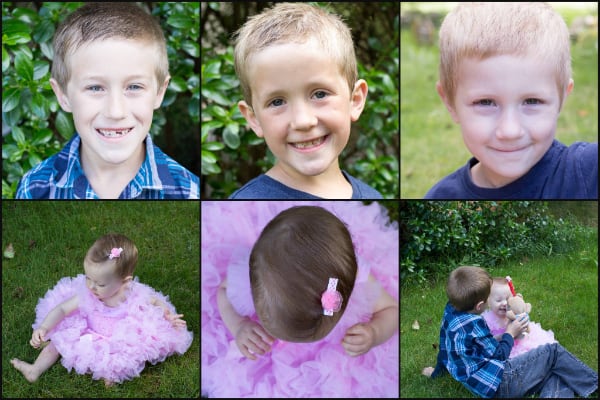 Cut the chicken into strips, and dump all the marinade ingredients into the baggie. Mash it up to combine, and let sit for 10-15 minutes.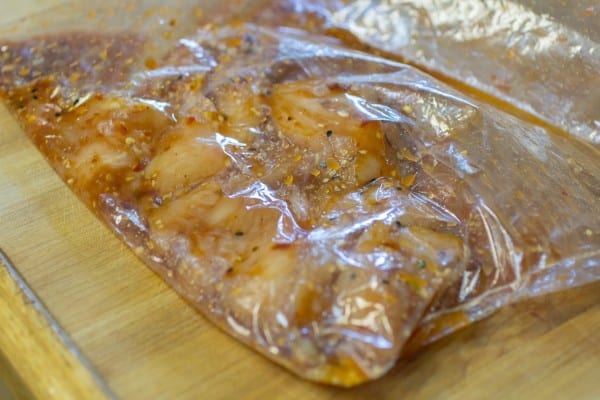 ---
You need some more grilling ideas! I've got you covered!
Teriyaki Pineapple Pork Tenderloin Sliders
Grilled Chicken Tacos
Homemade BBQ Rub
Barbecue Chicken Wings
Juicy Lucy (stuffed cheeseburger)
---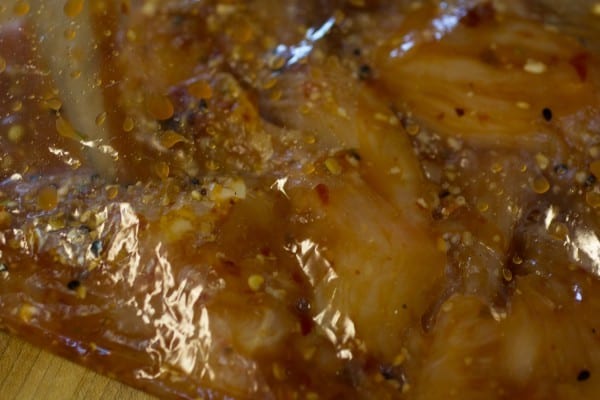 Place on a preheated grill over medium heat.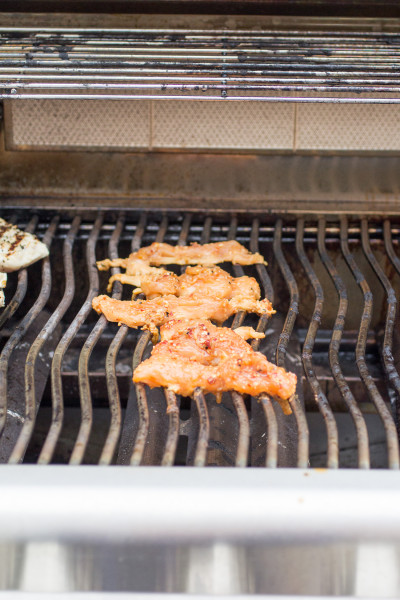 Flip after about 3-4 minutes, and cook the other side.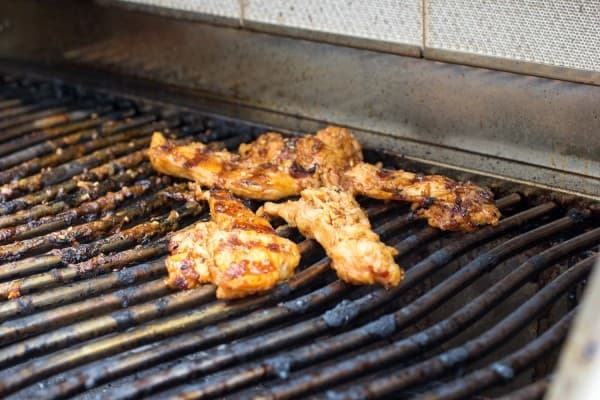 Serve with veggies or over a bed of rice for a quick dinner or lunch!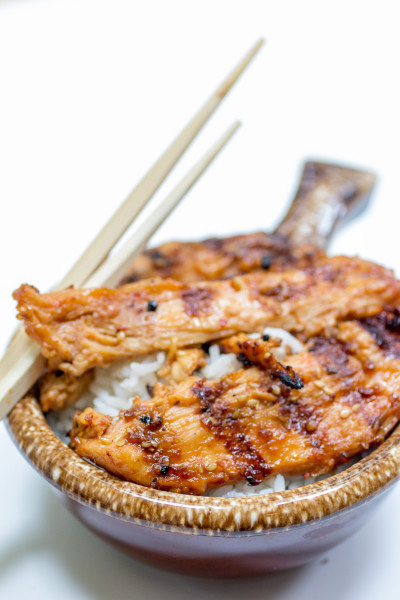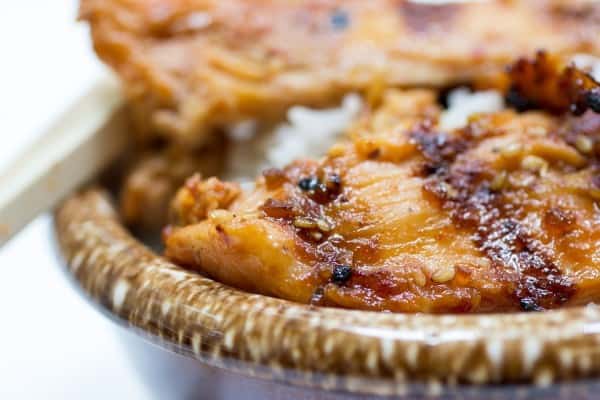 Yield: 2
Spicy Grilled Teriyaki Chicken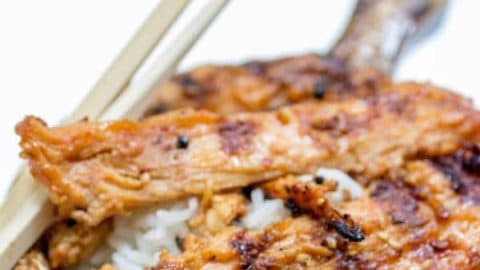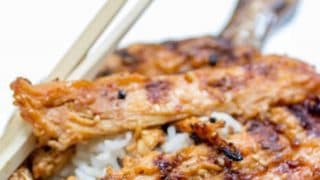 Spicy Grilled Chicken Teriyaki is a quick and easy lunch or dinner. You're going to love it! 

Prep Time 15 minutes

Cook Time 10 minutes

Total Time 25 minutes
Ingredients
2 large chicken breasts, pounded to 1/4 inch and cut into strips
1/2 cup soy sauce
1/2 cup pineapple juice
1/8 cup rice vinegar
2 tablespoons honey
1 teaspoon sesame oil
2 teaspoons chili garlic sauce
1 teaspoon sriracha sauce
2 teaspoons garlic, minced
1/2 teaspoon onion powder
1/2 teaspoon ground ginger, or 1 teaspoon minced fresh ginger
Instructions
Put chicken breast strips and all marinade ingredients into a large plastic baggie, and mash to combine and distribute. Let sit for 10-15 minutes.
Place chicken on a preheated grill over medium heat, and cook 3-4 minutes per side.
Serve over rice with your favorite vegetable side.

{Napoleon sent me that amazing grill and a bunch of very cool accessories to go with it. All opinions are my own, and I never recommend products that I don't LOVE. This post and all of my posts may contain affiliate links.}