If you need a great rack of ribs in your life, let me introduce you to these tender Smoked St. Louis Ribs featuring a bold blueberry habanero rub from The Spice Guy!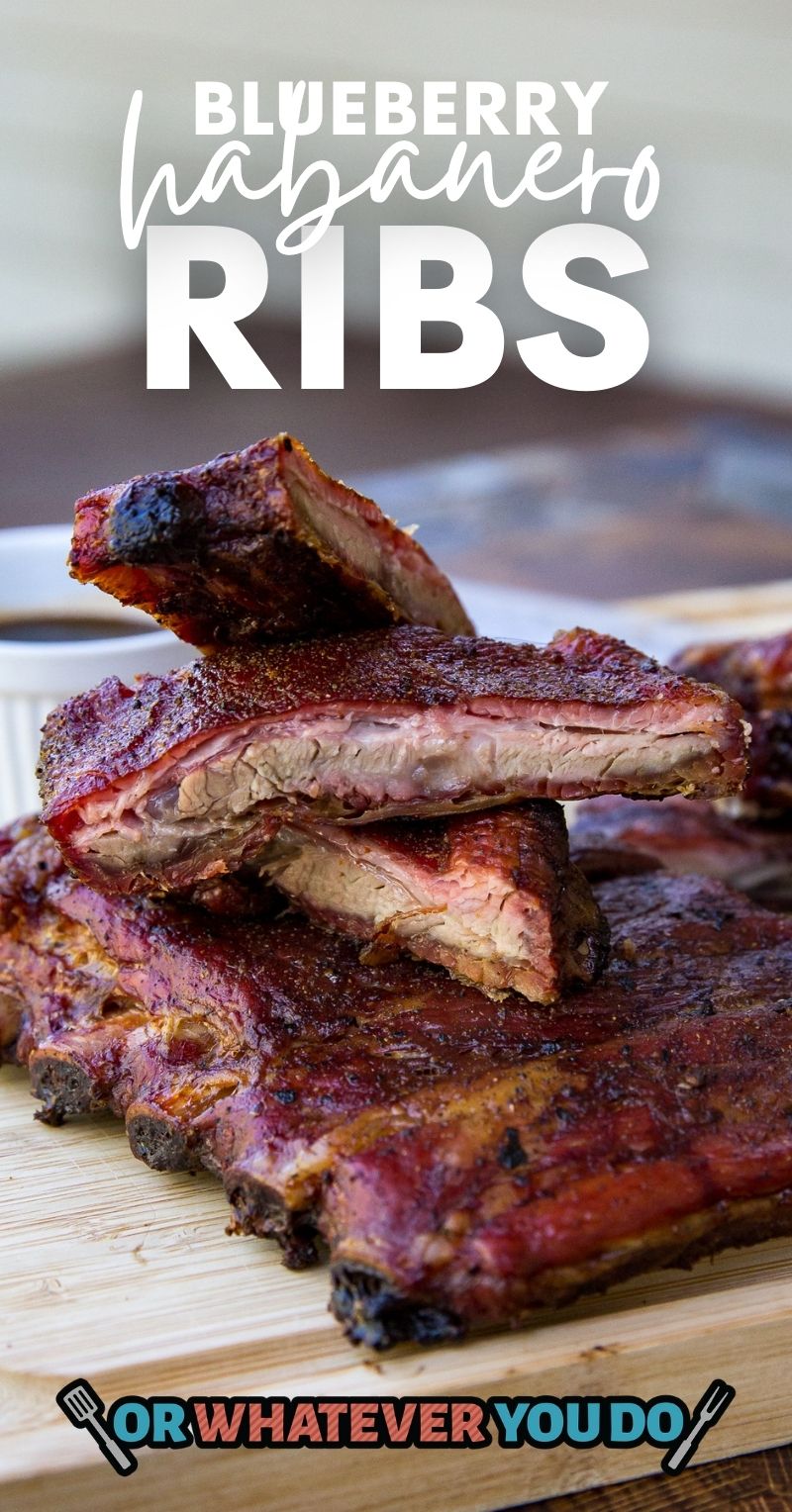 Smoked St. Louis Ribs with Blueberry Habanero Rub
Being able to put out a stellar rack of ribs at my own house makes all of the smokers worth it, even if we only used them for ribs. They are that level of good. Unless you live near legit barbecue options, which few do unless you live in the south (sorry fellow northerners. I've lived in the northern part of the US my entire life and the good barbecue joints are few and far between), you'll never regret bringing a smoker into your life.
Neither will your neighbors. Unless they just have to smell your smoke and you never share the fruits of your labor, I guess.
More Easy Traeger Recipes here!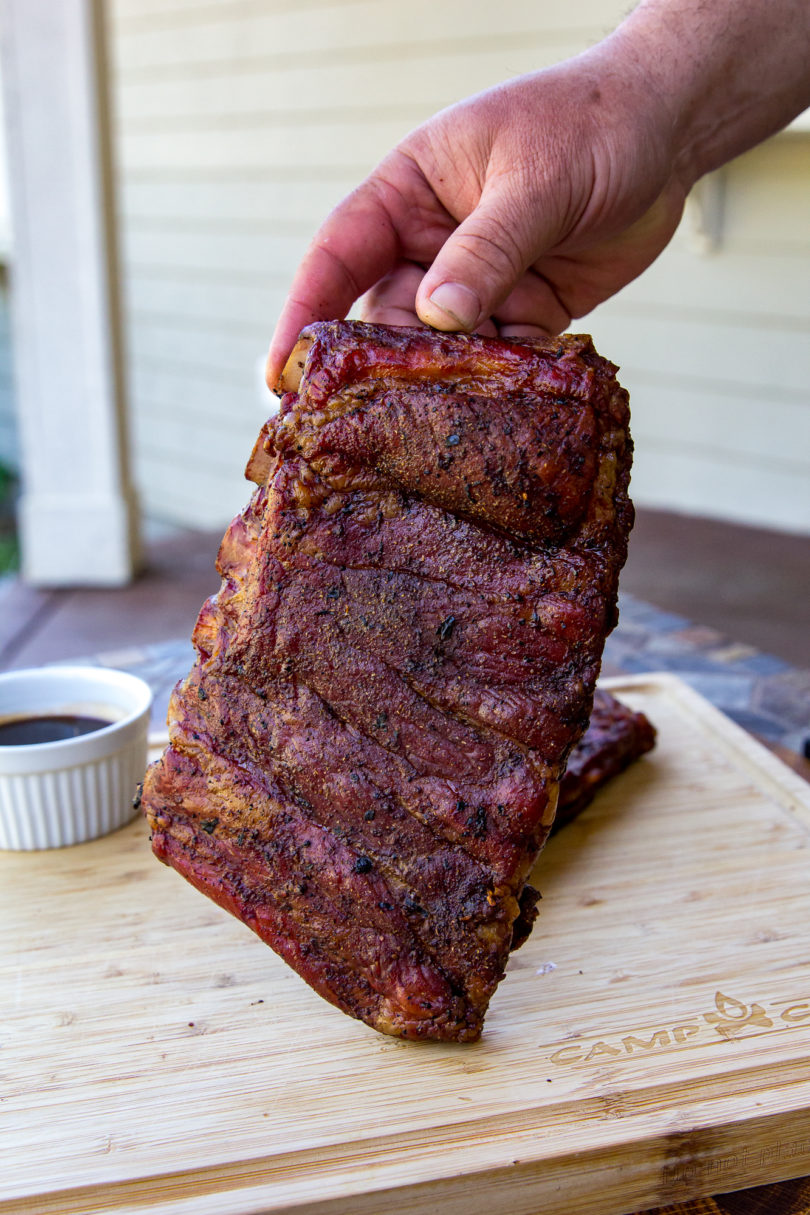 What are the different ways to cook ribs?
If you guys have seen any of my other ribs posts or if you spend any time hanging out in bbq groups on Facebook, you'll see that people have VERY strong opinions on the ways that others cook ribs.
We have quite a few rib recipes here on OWYD, but none as controversial or as well-loved as our Traeger Smoked Ribs recipe. They take 8-10 hours, involve a 5 hour smoke and then several hours covered with cider and sauce, and then one final hour right on the grill grates.
They wind up SO tender and fall-off-the-bone, and are one of my favorite things.
But whoa. Some people really have feelings about me cooking ribs for upwards of 8 hours.
I'm an equal opportunity rib lover, myself. I'll eat them competition style or with the bones pulled clean out first. Gimme them all. And for the haters, here's one you can hate on for a different reason instead. 😉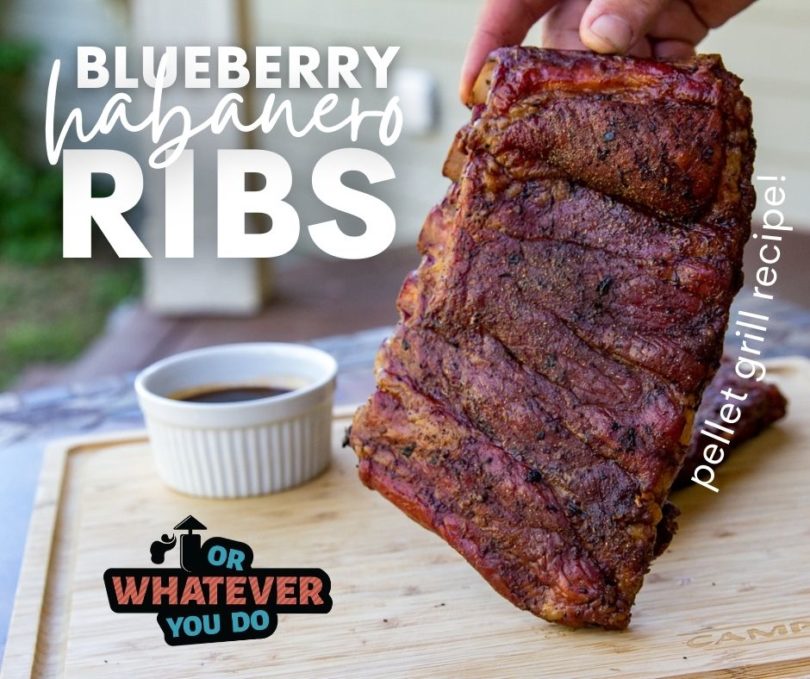 St. Louis Ribs shopping list
Here's what you'll need to make a stellar rack of St. Louis ribs! The amounts are down in the recipe card with the full recipe.
St. Louis Ribs
Salt & Pepper
Blueberry Habanero Rub (coming soon from The Spice Guy!)
Get all my recipes for RIBS here!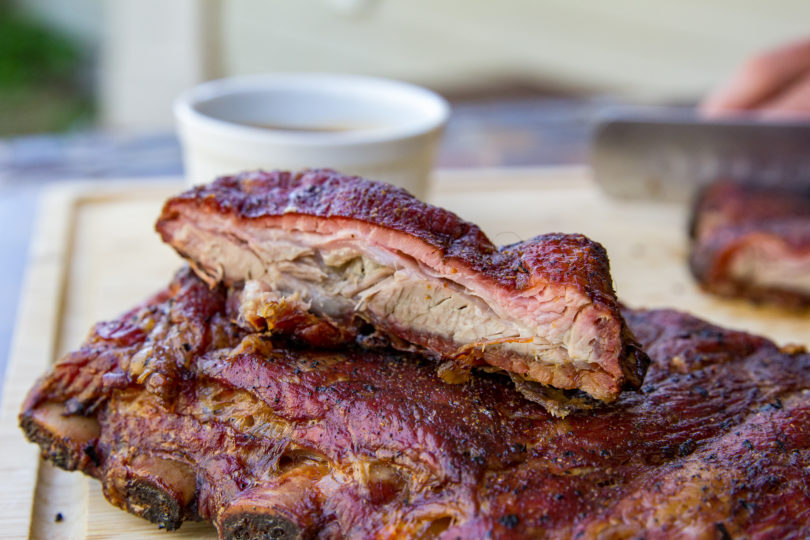 How to make Smoked St. Louis Ribs
Here's the low-down on what you'll be getting yourself into if you decide to make these ribs. For the full instructions, make sure to cook from the recipe card at the bottom of the post!
Turn on your smoker
Preheat to 225°. Follow the instructions for your smoker.
Rub your ribs
If you can't get the Blueberry Habanero, use your favorite rub! Experiment and get a little crazy with it.
Smoke 'em if you've got 'em
Put your ribs on the smoker and let them ride. 5 hours is what it took for ours to get in the condition you see them pictured here.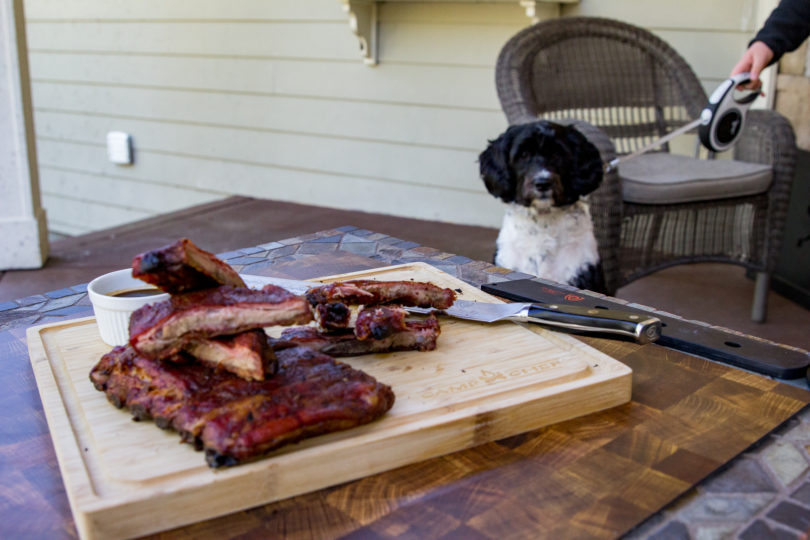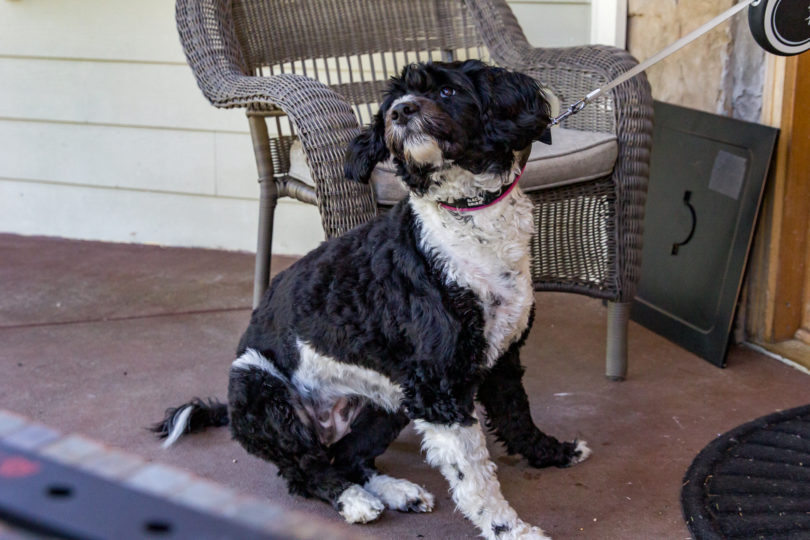 What can you serve with smoked St. Louis Ribs?
I have tons of suggestions for sides for ribs! We tend to keep to the cookout theme and do various barbecue sides like these: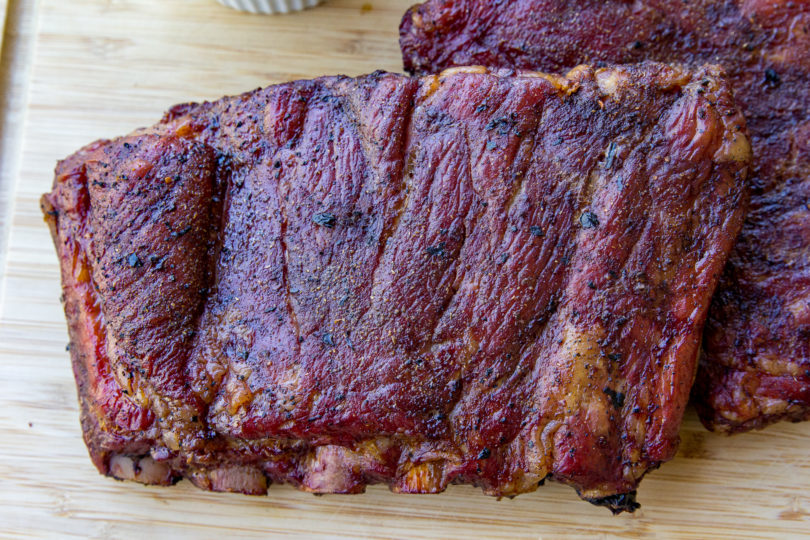 Smoked St. Louis Ribs FAQ
How do you store leftover smoked ribs?
These should be kept wrapped up and in the fridge. Eat ribs within 3-4 days of cooking.
How do you reheat St. Louis ribs?
Reheat your ribs in a crockpot with a little liquid in the bottom (like beer or hard cider). You can also heat them up, wrapped, in the oven with a little liquid in the wrap. The key is heating them low-and-slow and keeping them moist with the addition of a little liquid.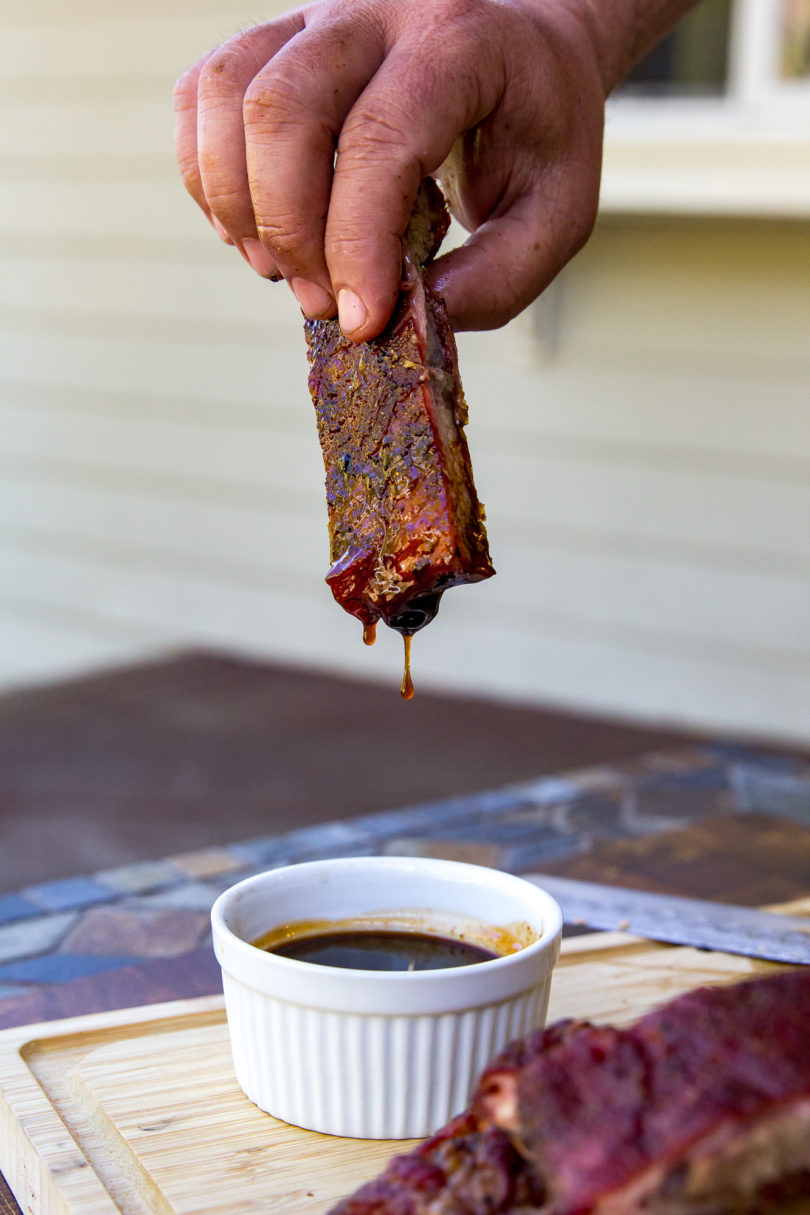 More recipes to love!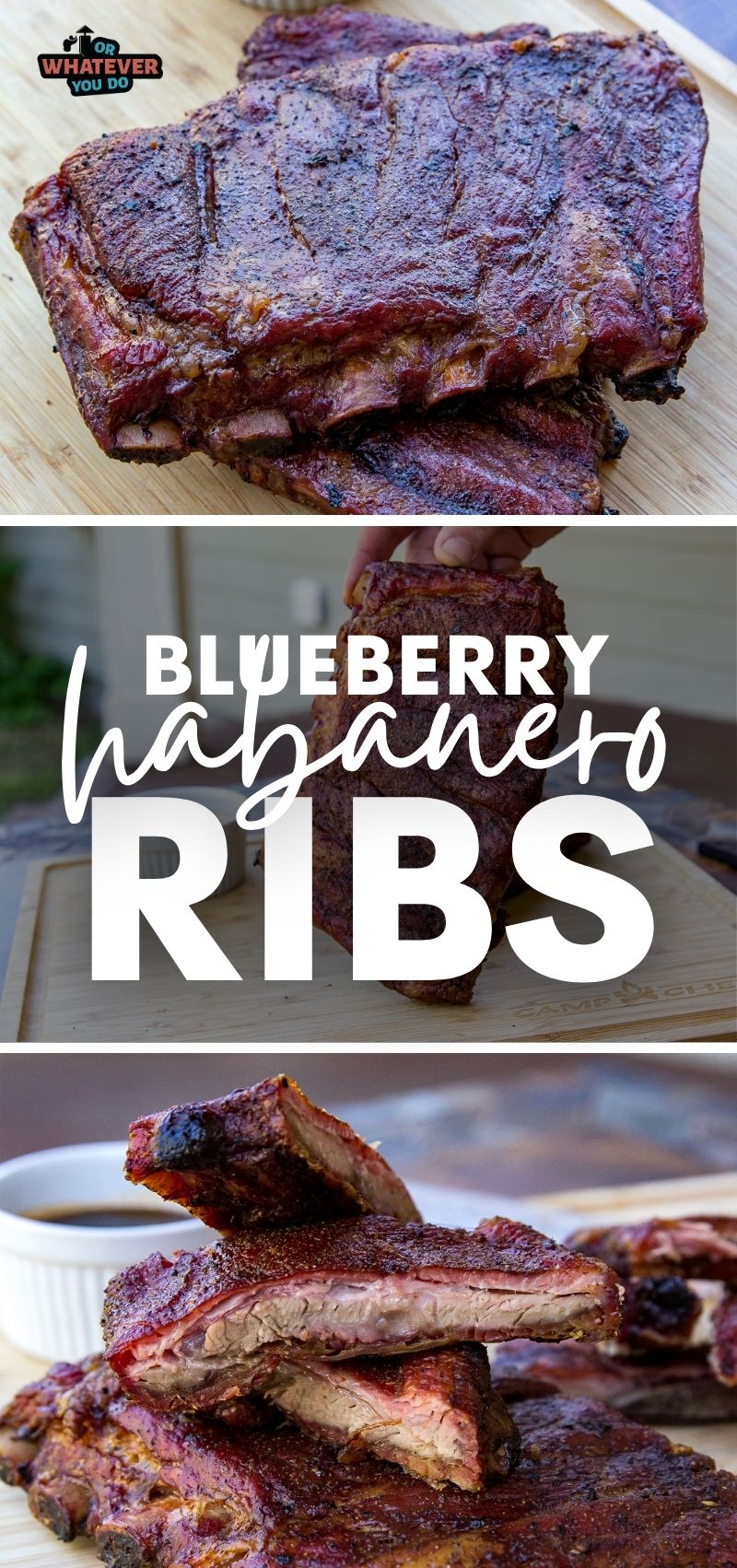 Yield: 6 servings
Smoked Blueberry Habanero Ribs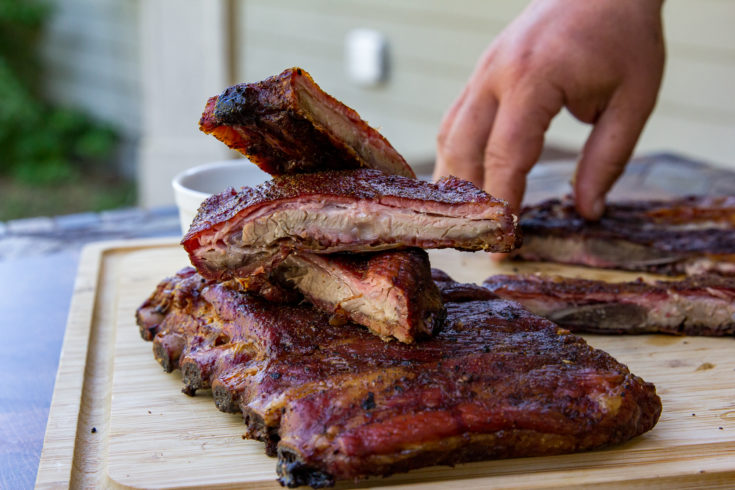 These delicious smoked ribs are coated with a spicy blueberry habanero rub before spending several hours on the pellet grill!
Ingredients
3 racks St. Louis ribs
1 1/2 teaspoons salt
1/2 teaspoon pepper
3 tablespoons blueberry habanero rub
Instructions
Preheat your pellet grill or smoker according to factory directions to 225°.
Liberally season your ribs with the salt, pepper, and blueberry habanero rub.
Place your rubs directly on the grill grates, meat side up, and grill for approximately 5 hours. Or until they reach the desired level of tenderness that you prefer.
Remove from the grill and serve!
Recommended Products
As an Amazon Associate and member of other affiliate programs, I earn from qualifying purchases.
Nutrition Information:
Yield:
6
Serving Size:
1
Amount Per Serving:
Calories:

427
Total Fat:

2g
Saturated Fat:

1g
Trans Fat:

0g
Unsaturated Fat:

1g
Cholesterol:

6mg
Sodium:

535mg
Carbohydrates:

1g
Fiber:

0g
Sugar:

1g
Protein:

1g
Nutrition data provided here is only an estimate.