These easy Traeger Beef Recipes will keep you smoking all year long. Fire up your Traeger or wood-pellet grill and get yourself to the butcher for a main dish that is worthy of even your favorite guests.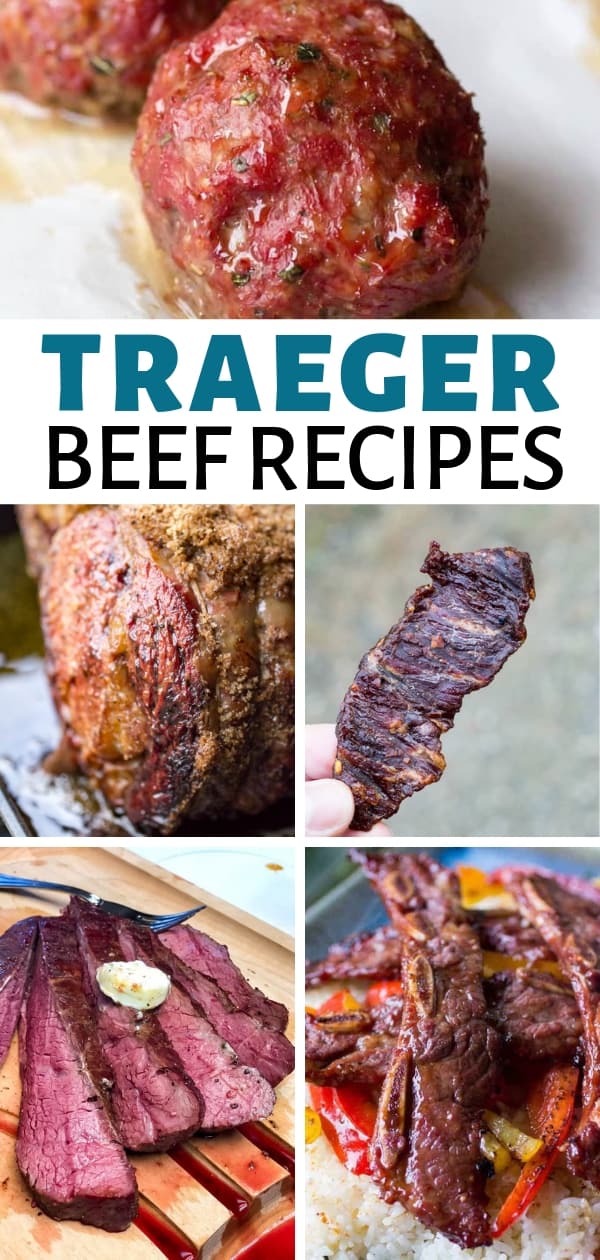 Looking for those perfect Traeger beef recipes to whip up for your family or gatherings? I love my Traeger, and I have tested so many beef recipes over the years. I have compiled the best ones for you to try out.
Check out my entire Traeger Recipe Collection when you're done drooling over all of this beef!
Easy Traeger Beef Recipes | Pellet Grill Recipes Made With Beef
Shredded roast, the best beef jerky, to a cheeseburger meatloaf that will knock your socks off. These are some of the easiest and yet most delicious beef, Traeger recipes out there on the internet.
Traeger Beef Recipes
These easy Traeger Beef Recipes are delicious, and tried-and-true crowd-pleasers!