Blackstone Griddles are exploding in popularity this year and for very good reason. You can cook pretty much ANYTHING on these versatile cooking tools! We have three different griddles at our house currently, and I'm here to share with you my FAVORITE easy Blackstone recipes, right in one spot!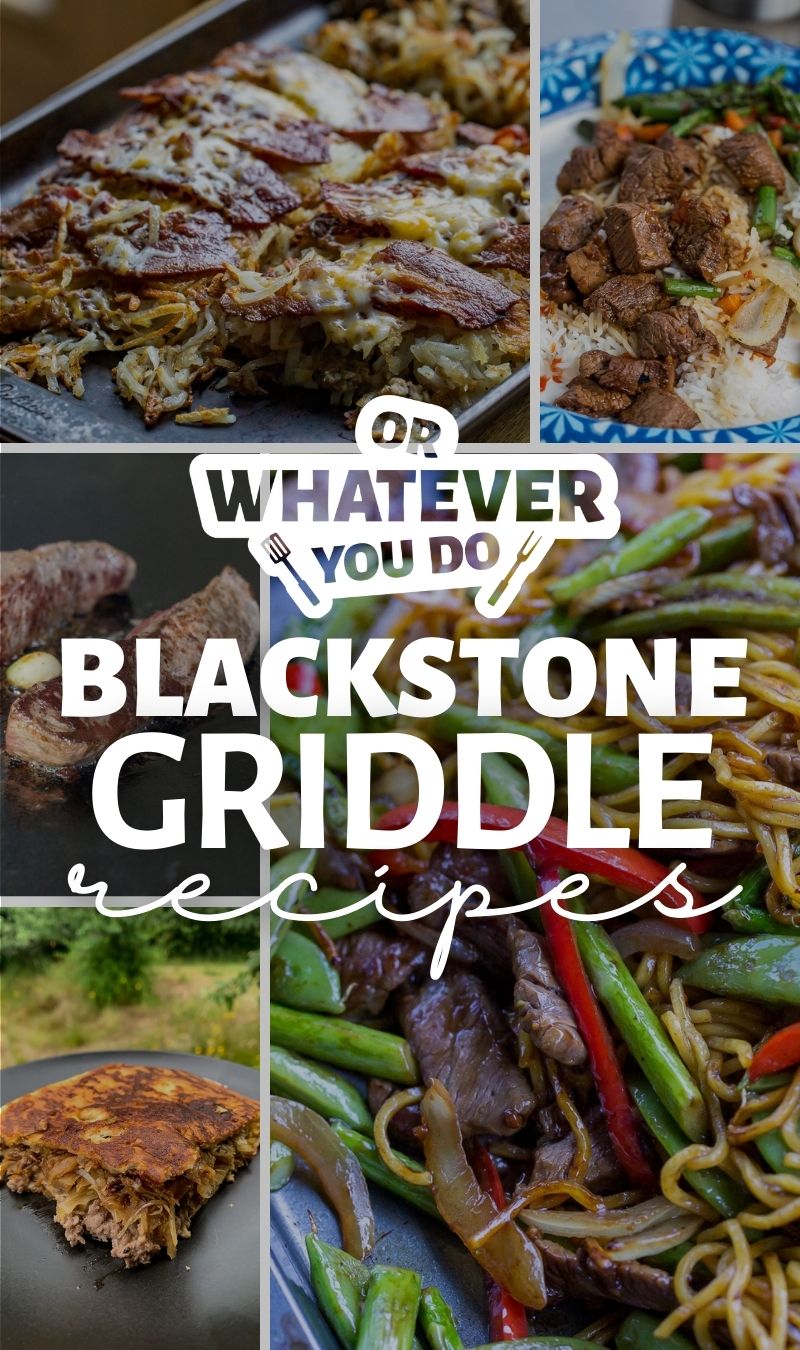 Why Blackstone Griddles?
We bought our first Blackstone a few years ago, and it has been full speed ahead ever since. From making breakfast a snap, even for our giant crew, to delicious steaks, fried rice, yakisoba, stir fry, and so much more.
Blackstones come in all sorts of sizes and models. My suggestion is to buy the biggest one you can afford. You'll never regret having more room to cook on.
We recently bought a model from Lowe's with an Air Fryer drawer on the side, and I'm obsessed. We've made lobster tails and homemade steak fries in there, and both were amazing!
60+ Best Blackstone Recipes