This simple smoked king crab is my favorite way to make Alaskan King Crab! It is also super easy and is done in under 30 minutes. Skip the overpriced King Crab in the restaurants and make it for a fraction of the price at home, on your pellet grill.

Smoked King Crab Legs on your Traeger Pellet Grill
Grilled king crab legs top the list for the best way to prepare your Alaska King Crab. Sure, you could bake them, boil them, steam them, or even fry them, but smoking them over a live wood fire is the best way to get a touch of fire into the flavor of the crab without overpowering it.
More Easy Traeger Recipes here!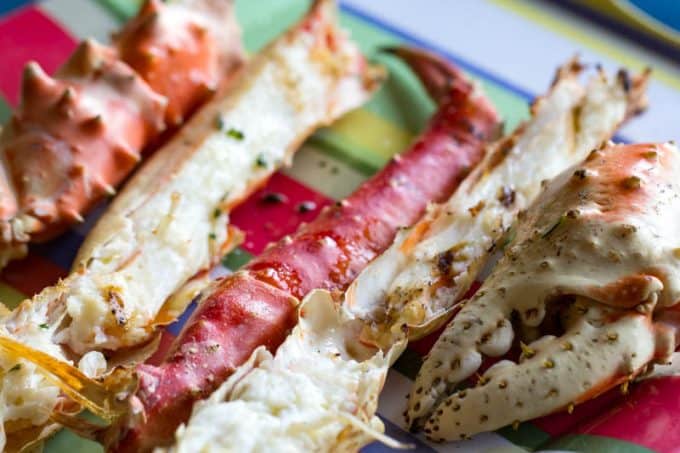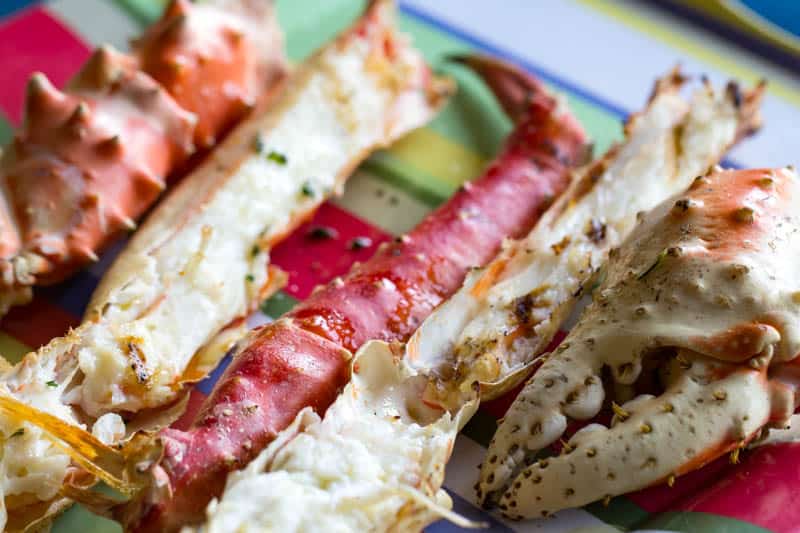 Since Alaskan King Crab is already cooked as part of the initial processing, you could even eat them without further preparation.
For adding a flair of flavor, nothing beats your Traeger Grill to add a touch of smoke and bring the best out of the crab. If you don't have a Traeger, then use the grill you have handy.
Looking for snow crab? I've got that too!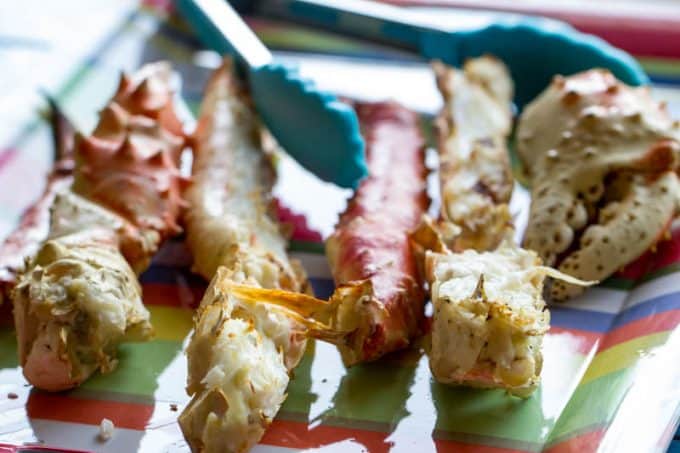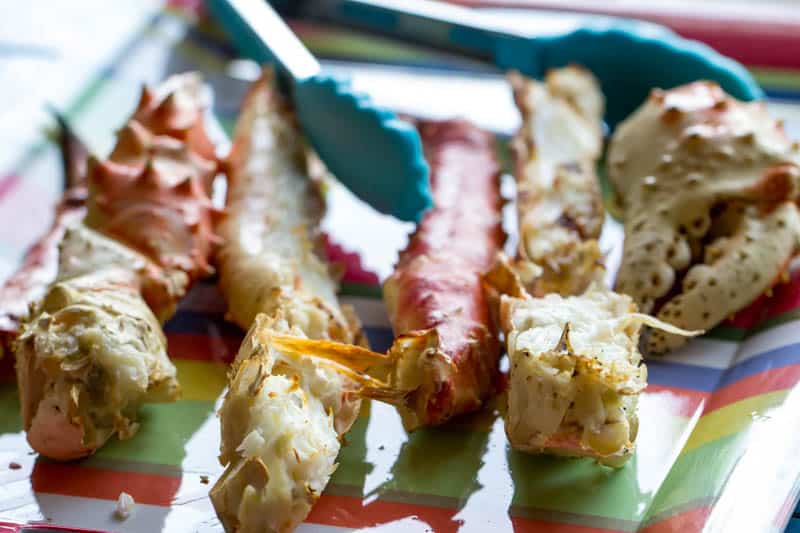 About Alaskan King Crab
Obviously the first thing that most people notice about Alaskan King Crab is the price. They are not cheap. Unless of course you live in Alaska and have a few friends on the coast. However, out on the Bering sea, catching the crabs is a dangerous business.
Anything that tough to catch and bring to market will have the price tag to go with it.
So, if you buy Alaskan King Crab in the store, then you know they cost enough to elevate them to special treat status. For that reason, you want to make sure to prepare them the best way possible.
In my opinion, and I consider myself pretty picky about this stuff, getting Alaskan King Crab on your Traeger is the best way to go!
Follow me on Instagram!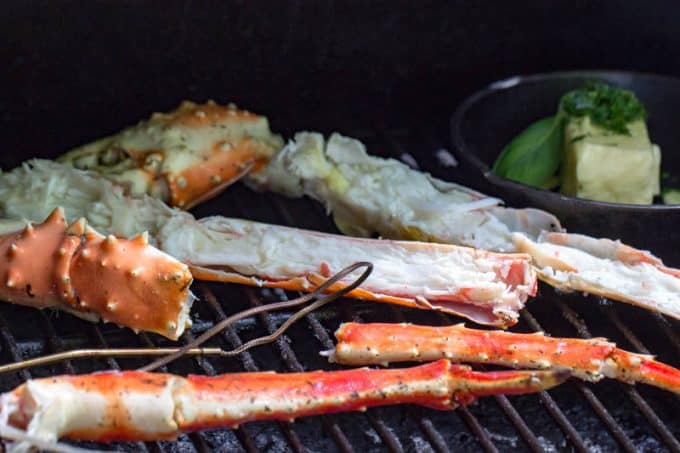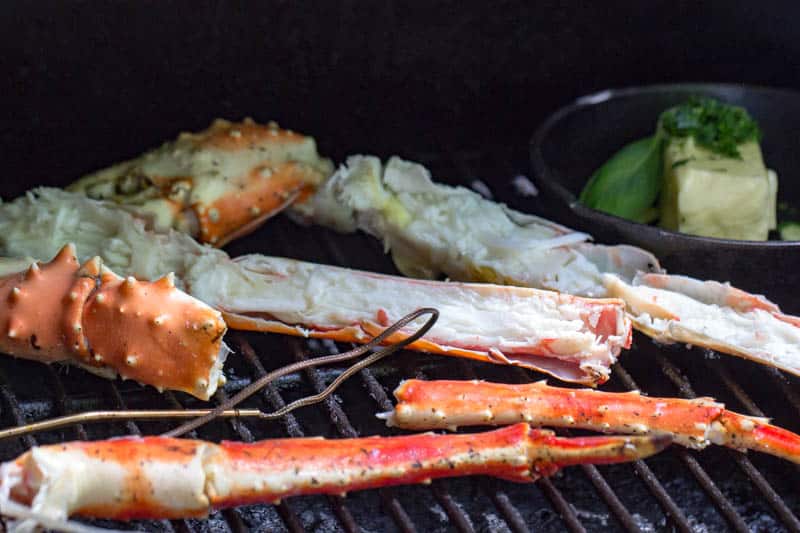 Is Alaskan King Crab already cooked?
Unless you can somehow find a live king crab, Alaskan King Crab has already been cooked. You can tell that it has already been cooked by the red and white colors of the shell.
The reason for pre-cooking the crab is it is the best way to preserve if from catching it to getting it in the store. Crab naturally goes bad quickly if you don't cook it very soon after catching it. For that reason, the crab boats haul it up and boil it fast to preserve it.
That means by the time you get it home to YOU, all it needs it to be reheated.
The good news is you really are just warming it and adding some smokiness to the crab meat.
Join our Easy Traeger Recipes Facebook Group!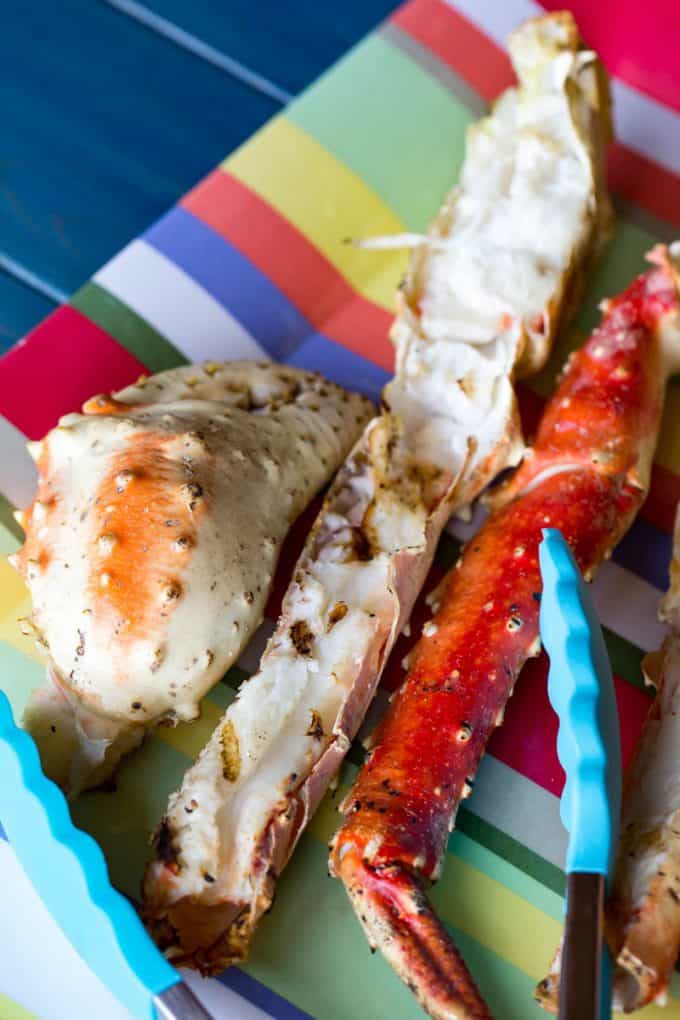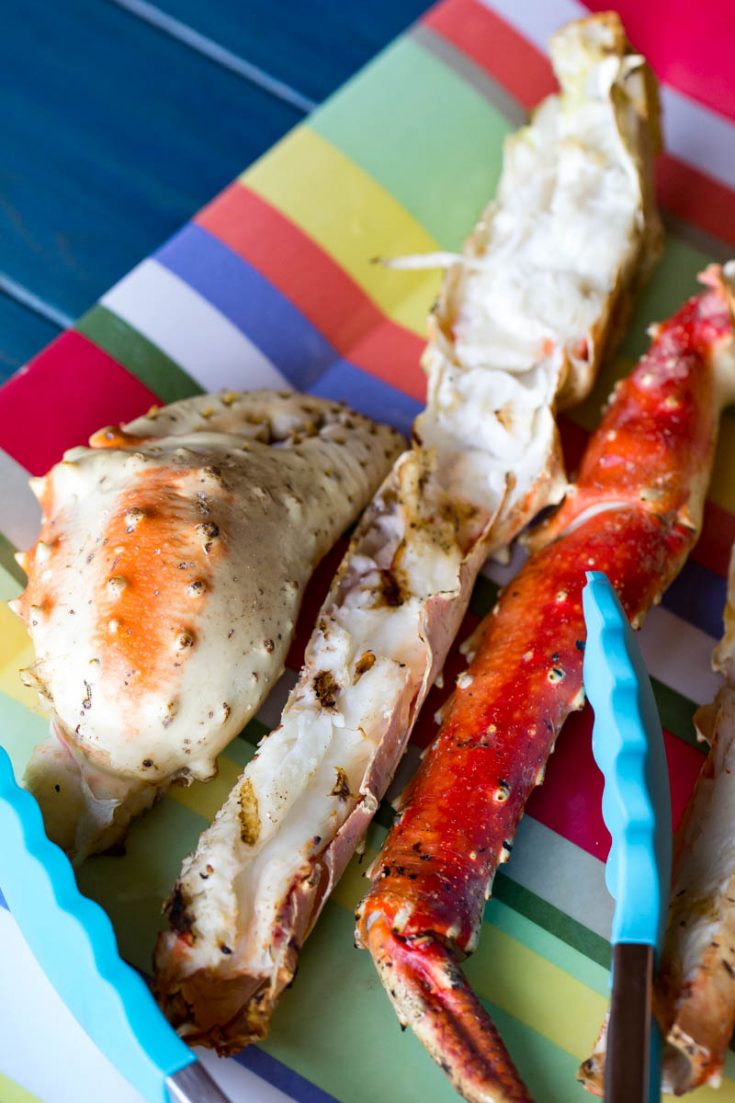 How do I grill my Alaskan King Crab legs on the Traeger?
Nothing could be easier than Traeger smoked crab. Get the temperature up to about 180-200°, and throw on some pellets for smoke. You are only going to need a couple of minutes of smoking because the legs will take on the flavor really fast.
Brush some smoked garlic butter on the legs and put them into the smoke for about five minutes tops. Then take the temp up to about 325-350°. Anywhere in there is fine.
Give about three to five minutes per side depending on whether the legs just came out of the fridge, freezer, or have come up to room temperature.
Take off the grill, wear an oven mitt to hold them, then split the leg up the long side that isn't spiny (the underside of the leg) by cutting them with a pair of kitchen shears. I prefer cutting them than cracking them with a cracker. You don't get a bunch of shell bits and you can remove the full piece of delicious meat without it being mashed and mangled.
If you prefer, you can even ask your butcher/fishmonger/meat counter to see if they'll split them in half for you. It is hard to do at home, so I recommend leaving that to the professionals.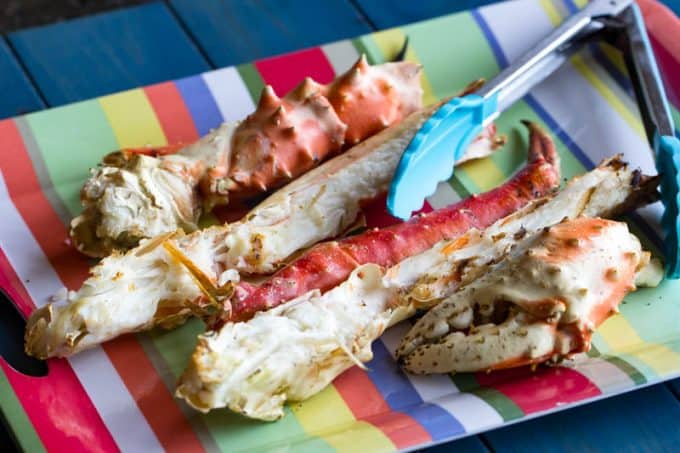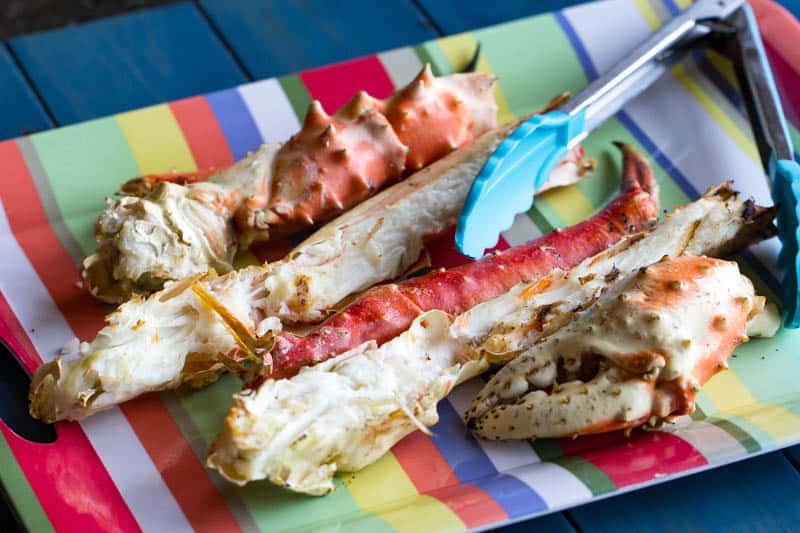 What kind of sauce do I serve with grilled Alaskan King Crabs?
Of course, butter is the first thing that comes to most people's minds. Warm melted butter. Dripping off a piece of grilled crab (or lobster of course). It just goes so perfectly with the brine of the sea flavors found in the shellfish.
If you want the butter a little smokey, I highly recommend my smoked garlic butter.
Make my Traeger Cheddar Bay Biscuits with this!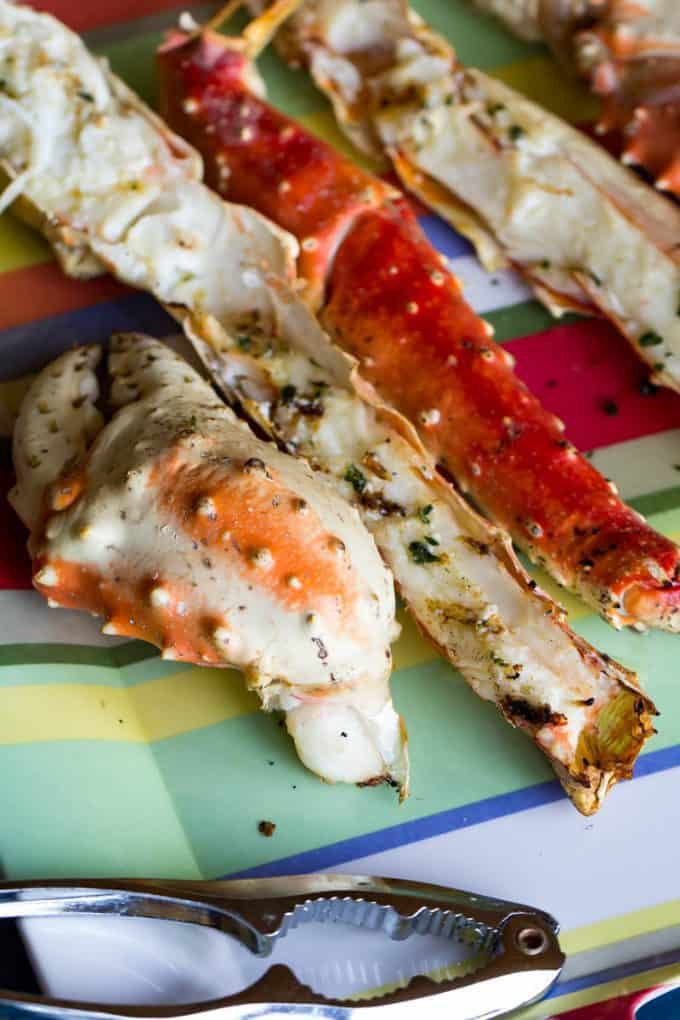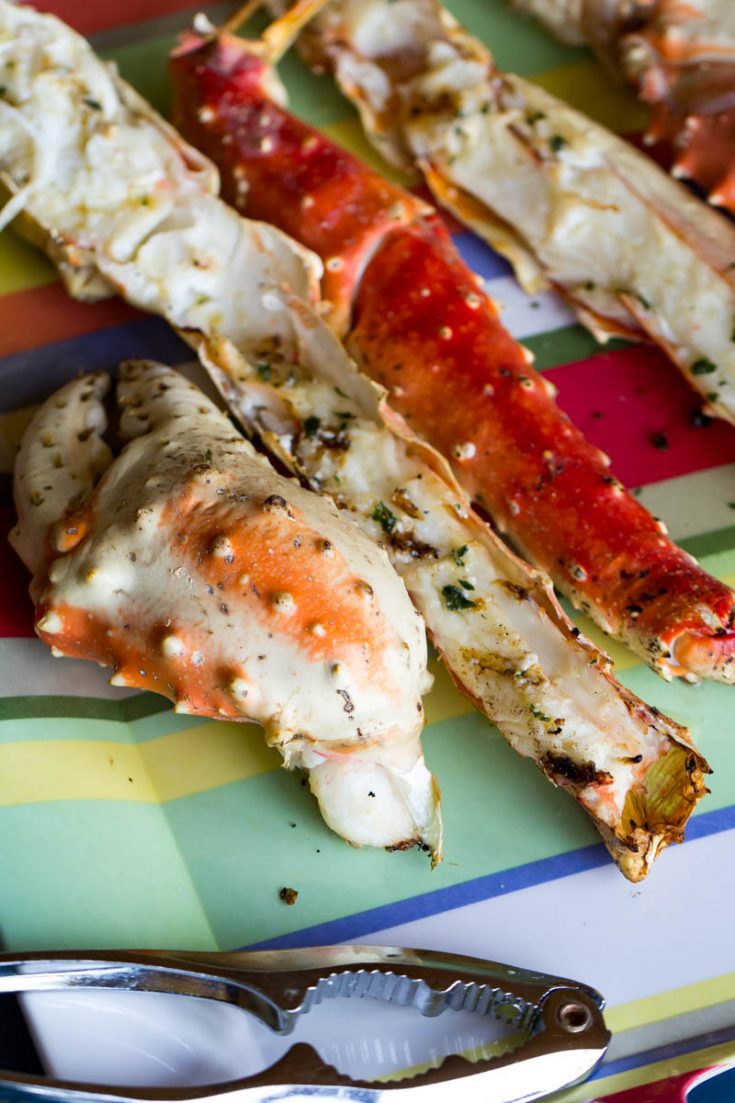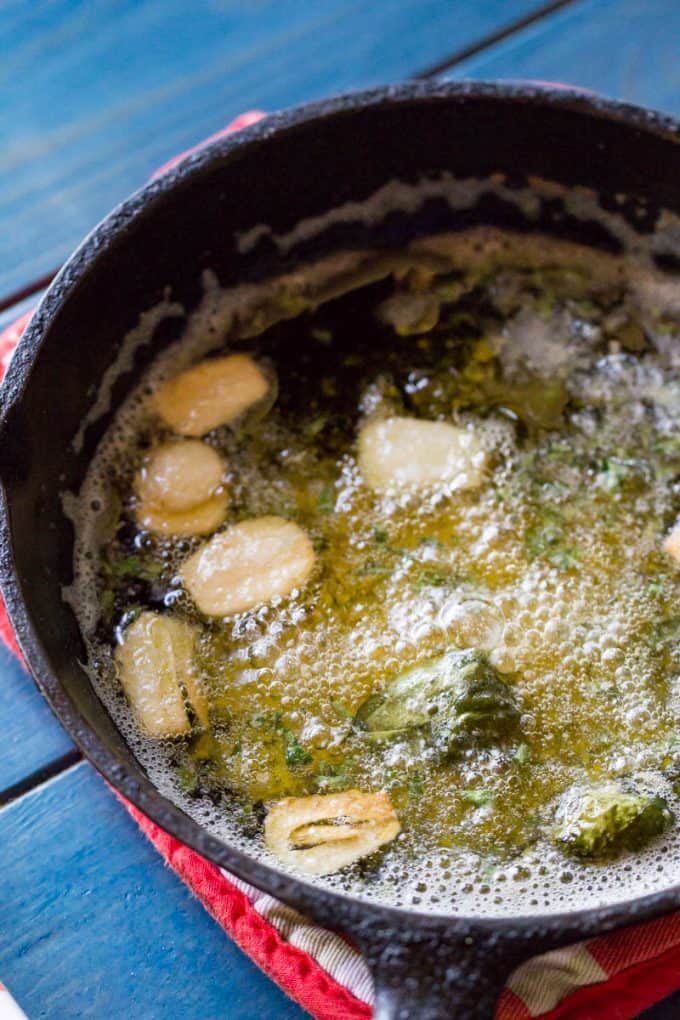 I also have a couple of other suggestions for dipping sauces that work well and put you on your way to the best grilled crab ever.
Mignonette sauce – typically used for raw oysters, but this also works with the smokiness and salt of the sea flavor of the crab as well.
Cholula Buffalo Sauce – A touch of spice, a bit of tang, and the added smokiness of the Cholula compliment the crab perfectly.
Bloody Mary Buffalo sauce – A different take on the buffalo sauce that comes a bit closer to a classic seafood horseradish sauce but with a twist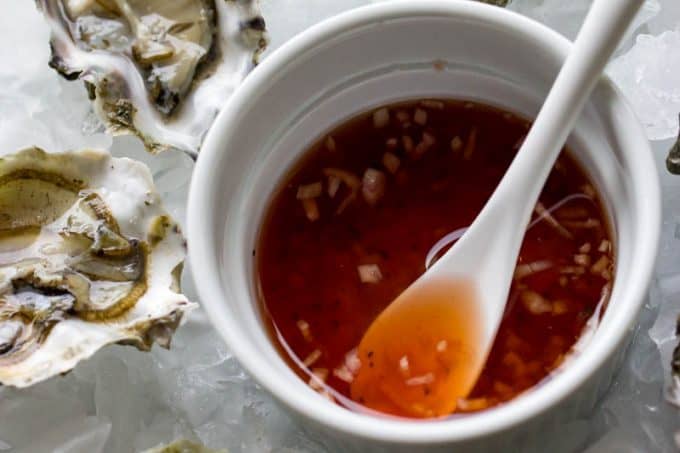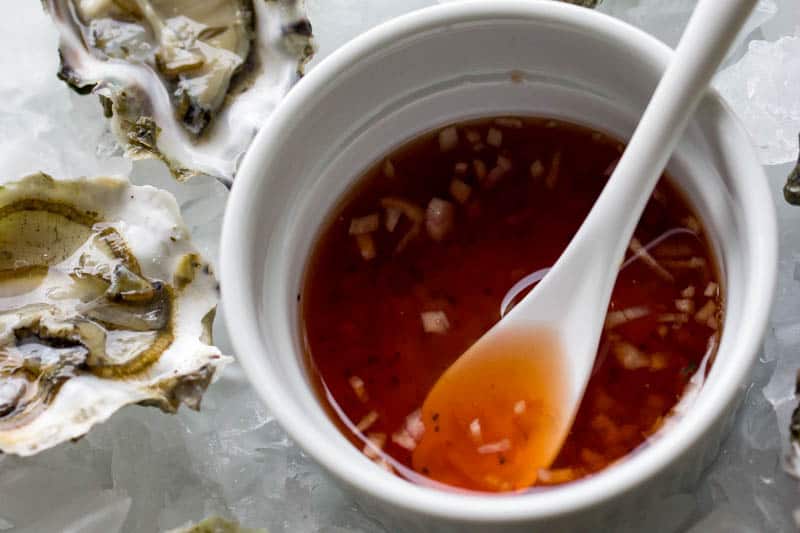 What can I serve with King Crab Legs as a side dish?
Crab is super-rich, especially when you serve it with garlic butter, so I like to serve it with something light, like a green salad with a vinaigrette dressing. My Greek Freak Dressing would be perfect for this.
Sometimes I LIKE rich though, and if I'm feeding a crowd and need something more filling to go alongside the crab, I'll whip up a batch of this Creamy Asparagus Pasta in a hot minute.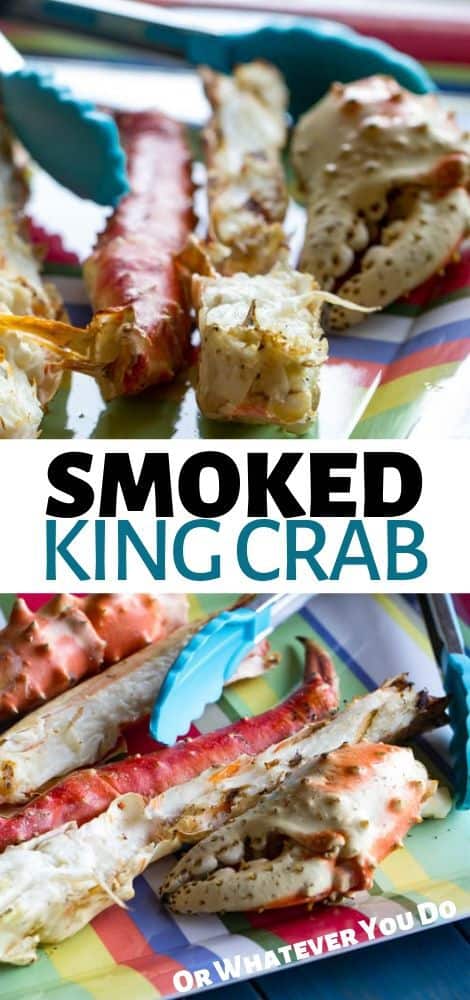 Yield: 4 servings
Smoked King Crab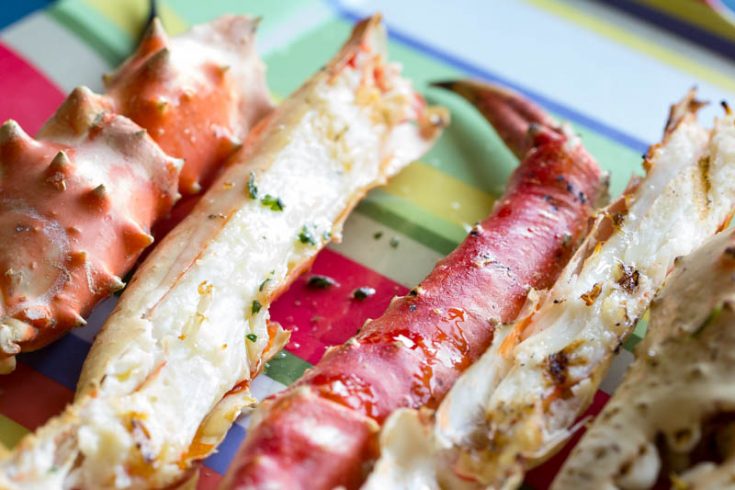 These giant king crab legs are the perfect thing to make on your pellet grill! The wood fire does things to the crab meat that you just can't replicate by steaming or baking them.
Instructions
Preheat your grill to 180°-200° according to factory instructions.
If your crab is split, brush it with garlic butter and then put it on the grill. If it isn't split, just put it right on the grill.
Smoke the crab for 5 minutes, and then turn up the heat to 350°-375°.
Grill the grab for 5 minutes at the higher temp, and then flip and grill another 5 minutes.
Remove from the grill and enjoy with your smoked garlic butter for dipping.
Recommended Products
As an Amazon Associate and member of other affiliate programs, I earn from qualifying purchases.
Nutrition Information:
Yield:
4
Serving Size:
1
Amount Per Serving:
Calories:

441
Total Fat:

7g
Saturated Fat:

1g
Trans Fat:

0g
Unsaturated Fat:

3g
Cholesterol:

240mg
Sodium:

4863mg
Carbohydrates:

0g
Fiber:

0g
Sugar:

0g
Protein:

88g
Nutrition data provided here is only an estimate. If you are tracking these things for medical purposes please consult an outside, trusted source. Thanks!