This easy Italian Beef recipe is smoked right on the Traeger Pellet Grill, but any pellet grill (or even regular grill) will do. Cooked medium-rare and then sliced thin and drenched in the au jus that cooks with the roast, you don't need to go all the way to Chicago to have a killer Chicago-style Italian beef.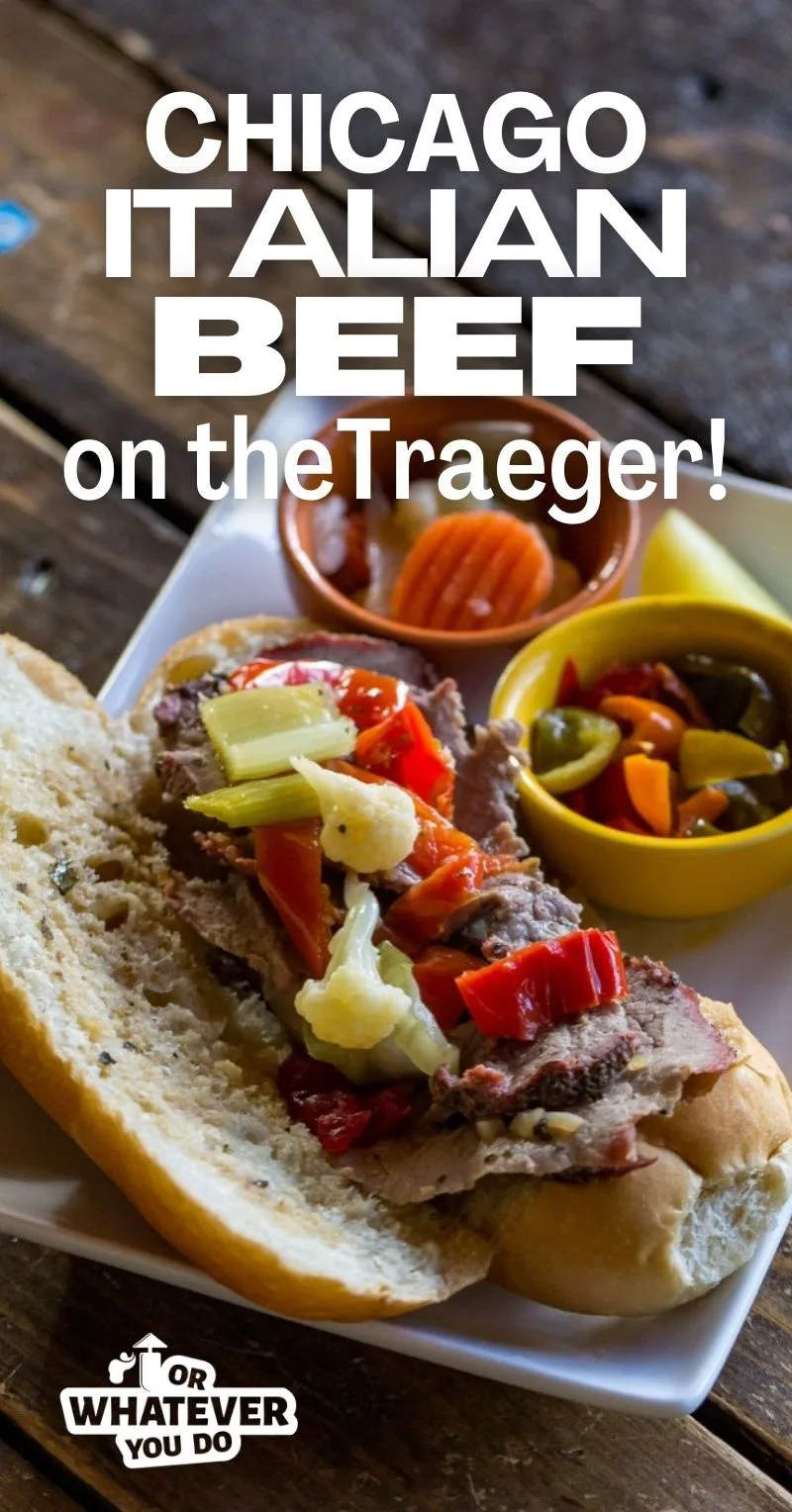 Italian Beef Sandwich
The first time I had an Italian Beef was a few years ago, after hearing from my husband about how amazing they were, and how one of his best friends swears by the double-dipped sandwich at Portillo's.
In recent times, this sandwich has come back into the spotlight with the exploding popularity of the show, "The Bear", on Hulu. It is a show that brings back all kinds of memories for those of us who cut our teeth in the service industry and features the iconic Chicago Italian Beef Sandwich, much like the one featured here.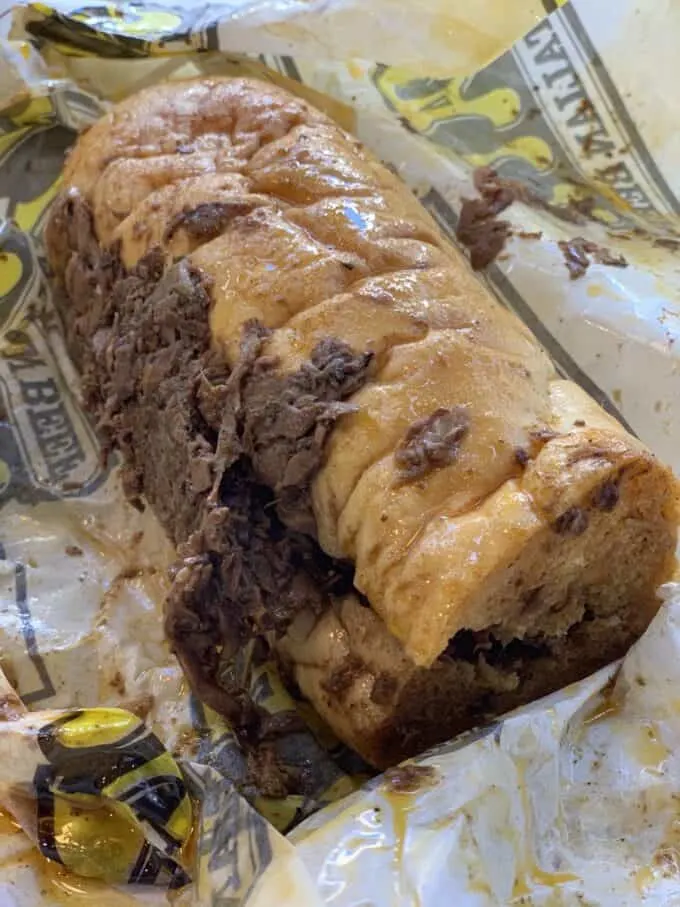 I didn't quite make it to Portillo's the last time I was in Chicago, but I did get an authentic Chicago Italian Beef Sandwich, and it was worth every single bite.
More Easy Traeger Recipes here!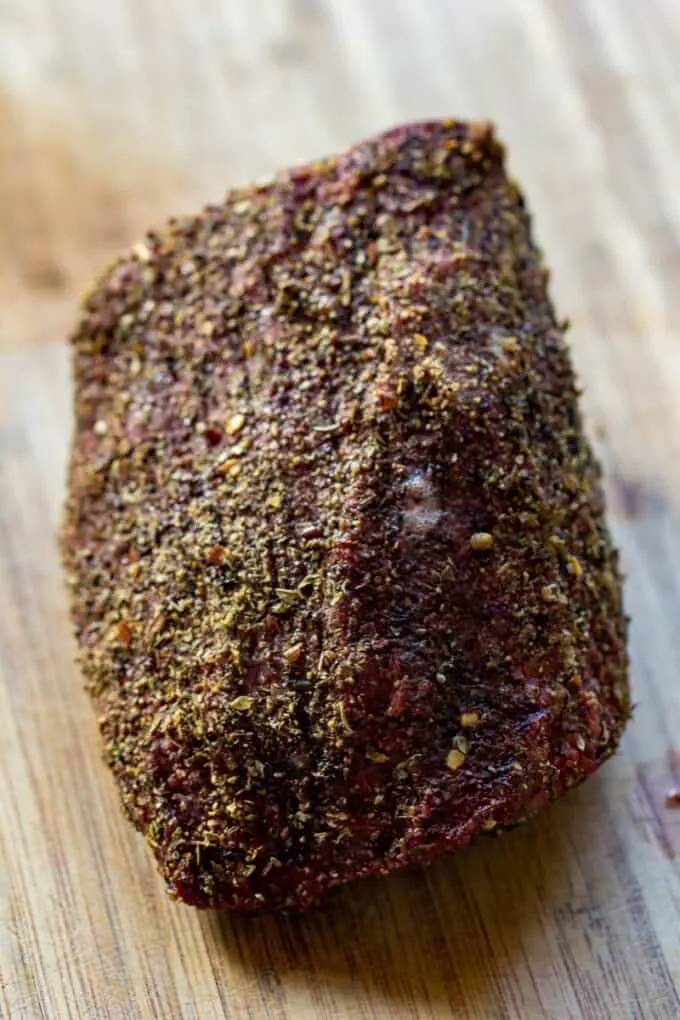 What is an Italian Beef?
The Chicago-style Italian Beef sandwich is a unique culinary offering known for its juicy and flavorful characteristics. While every restaurant may have its own twist on this Windy City classic, there are generally three primary ways it's served:
Dry: The beef is allowed to drip off excess juices before being put on the roll. This leaves the roll drier and may be preferred by those who don't want their sandwich too soggy.
Wet: The beef is placed on the roll along with some of its cooking juices. This makes the sandwich considerably juicier and gives the bread a nice soak.
Dipped: The entire sandwich—bread, beef, and all—is dunked into the au jus (the savory juices the meat is cooked in) before it's served. This results in a very moist and flavorful sandwich but can be a bit messy to eat.
The sandwiches can be further customized with the addition of "sweet" or "hot" peppers. "Sweet" generally refers to sauteed bell peppers, while "hot" usually means giardiniera, a spicy mix of pickled vegetables.
There's also an option known as "combo," which includes a serving of Italian sausage along with the Italian beef on the sandwich.
Every one of these variations provides a different flavor and texture profile, so there's an Italian Beef sandwich for nearly every preference.
Try our Chopped Italian Sandwich too!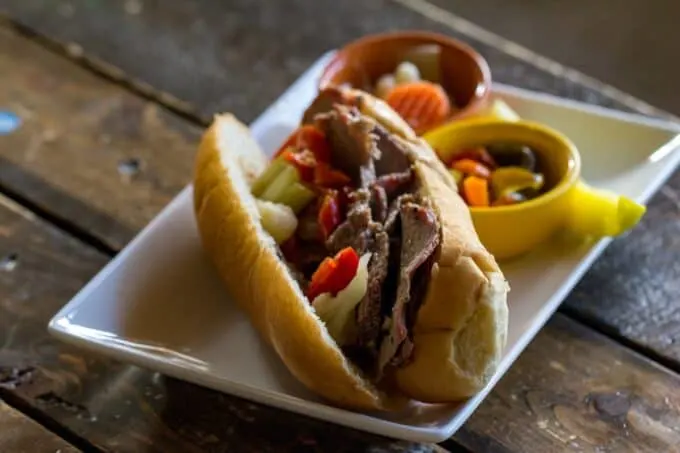 How to make an authentic Italian Beef Sandwich
There are as many answers to this question as there are Italian Beef shops in Chicago, and most of them are probably right.
Buy good beef.
The better the beef the better the end result.
Be patient. A good beef roast takes time.
Don't overcook it!
This isn't the slow-cooked, shreddable style of roast beef. If you want to make one of those you definitely CAN but it is shredded beef and not sliced and there's a big difference there.
Cook to temp and not to time.
See rant recommendations on that below.
Try our Hot Roast Beef Sandwich Boats too!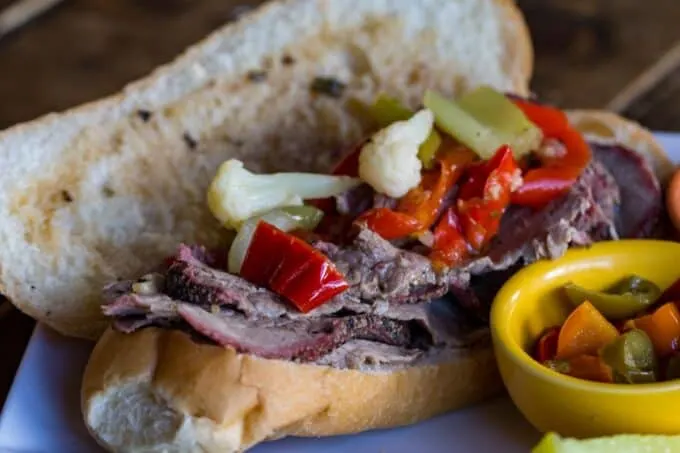 Is this recipe just like Al's or Portillo's?
The Italian beef recipe you see here is a classic that is based on the famous Al's beef and the equally famous Portillo's sandwiches. Having tried the former, I can say that it is a relatively close approximation.
If you don't think so, my apologies. Sometimes with legendary copycat recipes, the memory is better than the reality. Either way though, you're going to end up with a delicious sandwich that I definitely would not have a problem serving to family or company or a potluck or tailgating party.
Make this with a Smoked Baked Potato!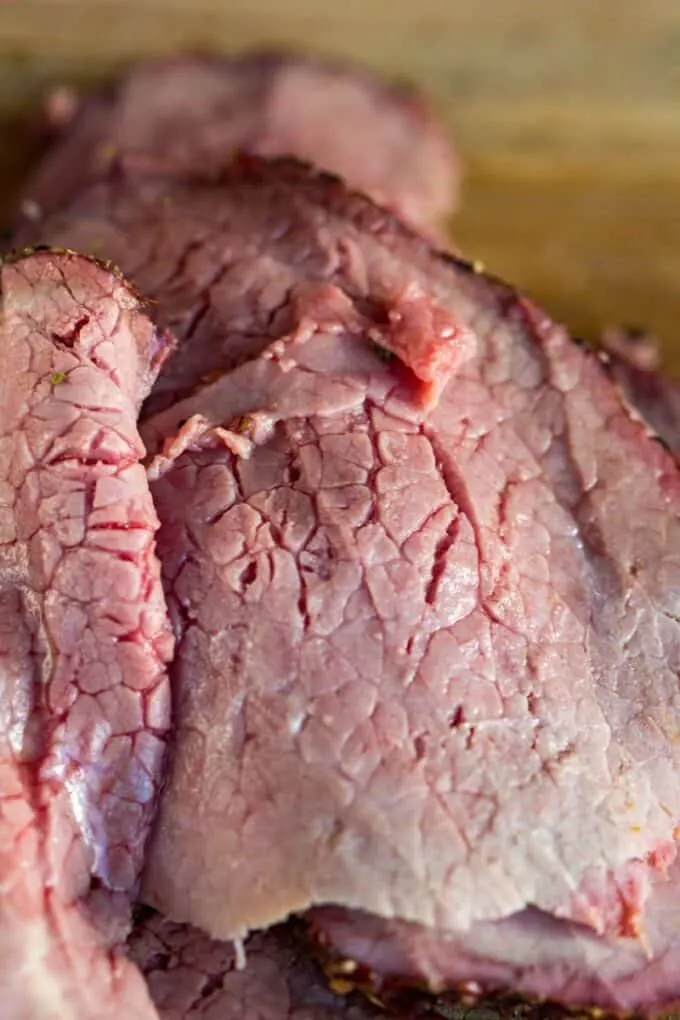 What cut of meat should you use for an Italian Beef?
The key to good Italian beef is how tender it is. Since Italian Beef sandwiches are cooked to a perfect Medium-rare before being sliced, and then spend a good amount of time soaking in their own juices to further tenderize the meats, you don't have to spring for a rib roast or a tenderloin just to have super tender meat. A sirloin roast works really well, or even a round roast would be great.
What kind of seasonings are best for Italian Beef?
I'm sure it'll come as a surprise to exactly no one, but my favorite thing to use on an Italian beef roast is Italian Seasoning. The same kind of seasoning mix I'd typically put into a big pot of spaghetti sauce. Something with garlic, basil, oregano, salt, pepper, etc.
My favorite of all of the Italian Seasoning mixes that I've tried is the Spiceology Italian Seasoning. You can click below to check it out and get some sent to you, or you can use your favorite Italian seasoning blend or make your own.
Get my easy Side Dish recipes!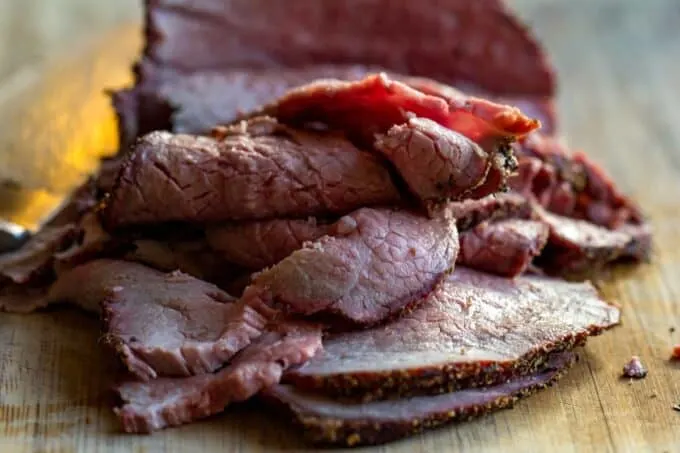 How long should you cook an Italian Beef Roast?
The Italian Beef roast itself should only be cooked until it is medium-rare. In order to get accurate results, you cannot cook by the time – you have to cook to temp. That means you cook the roast until it reaches 125-130°.
Once the roast is cooked, it is cooled completely before being thinly sliced. If you don't have a meat slicer, this cooling process is even more important. You could even stick it in the freezer and partially freeze it to get thinner slices. That's a personal preference though, so do whatever you'd like.
The 2nd part of the cooking process, if you are looking for a Chicago-style Italian Beef, is a long soak in the au jus (or gravy, depending on where you get it.)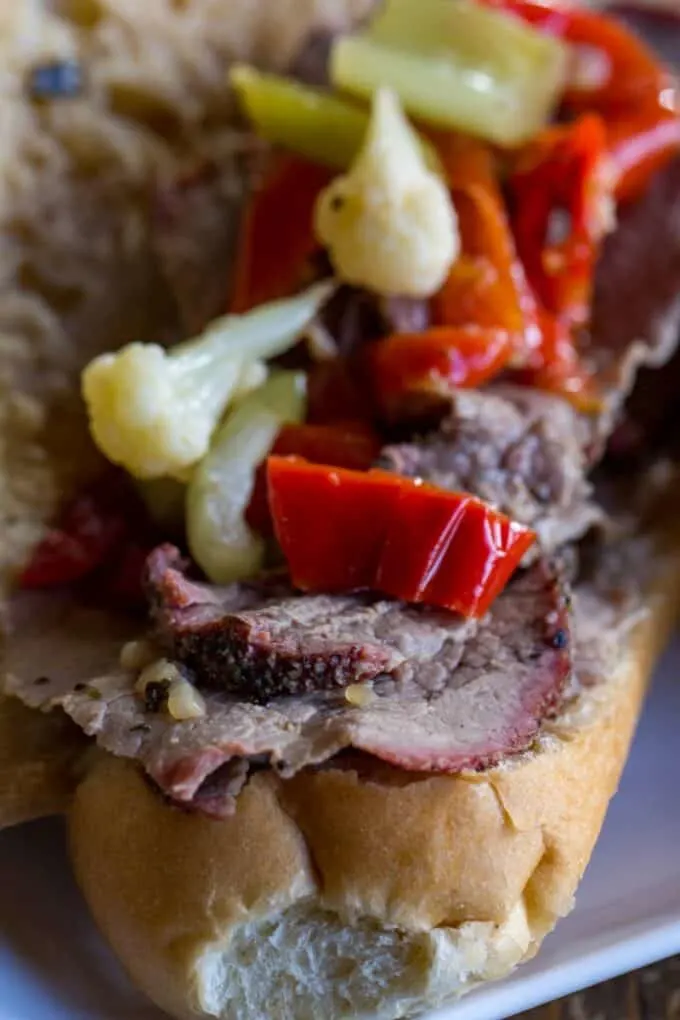 This long soak further tenderizes the beef, and by the end of it you should be able to cut the slices with a fork and they should be ready to go.
If you prefer to have your meat remain medium-rare, you can definitely skip the long soak but I prefer it.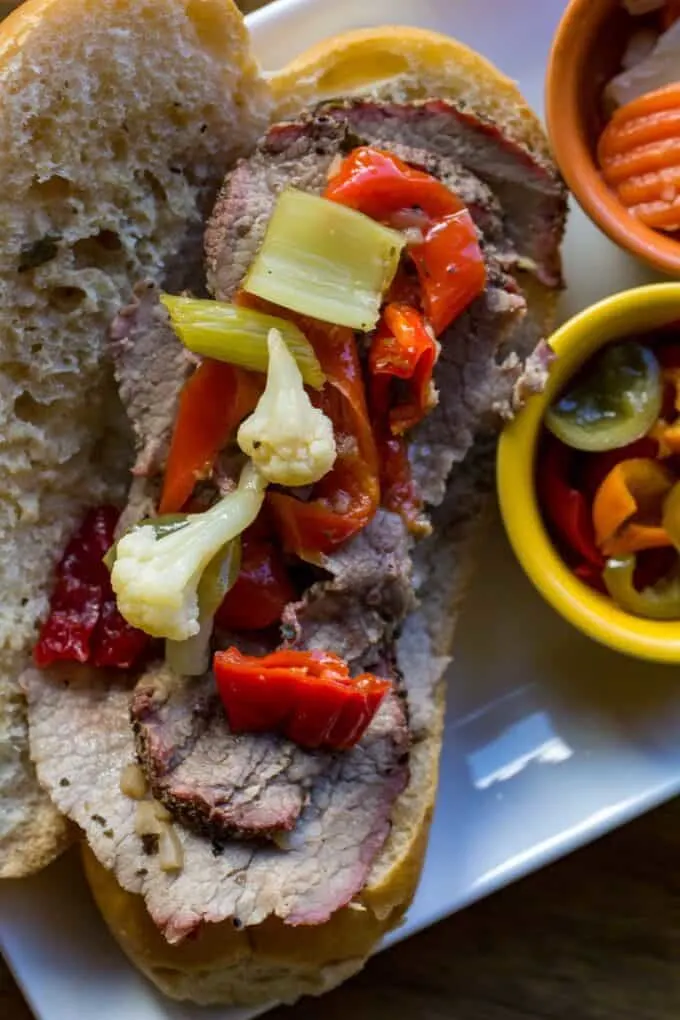 More BEEF recipes here!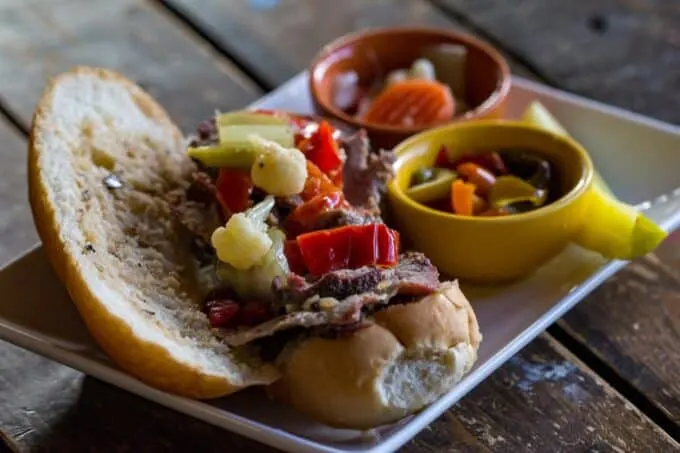 Can you cook an Italian Beef in the oven?
Yup! If you don't have a Traeger or pellet grill you can cook your roast in the oven following largely the same process.
You won't get the wood-fired flavor that a pellet grill would provide, but you do get a delicious sandwich loaded with slow-cooked beef sooooooo I'd still call it a win.
Follow me on Instagram!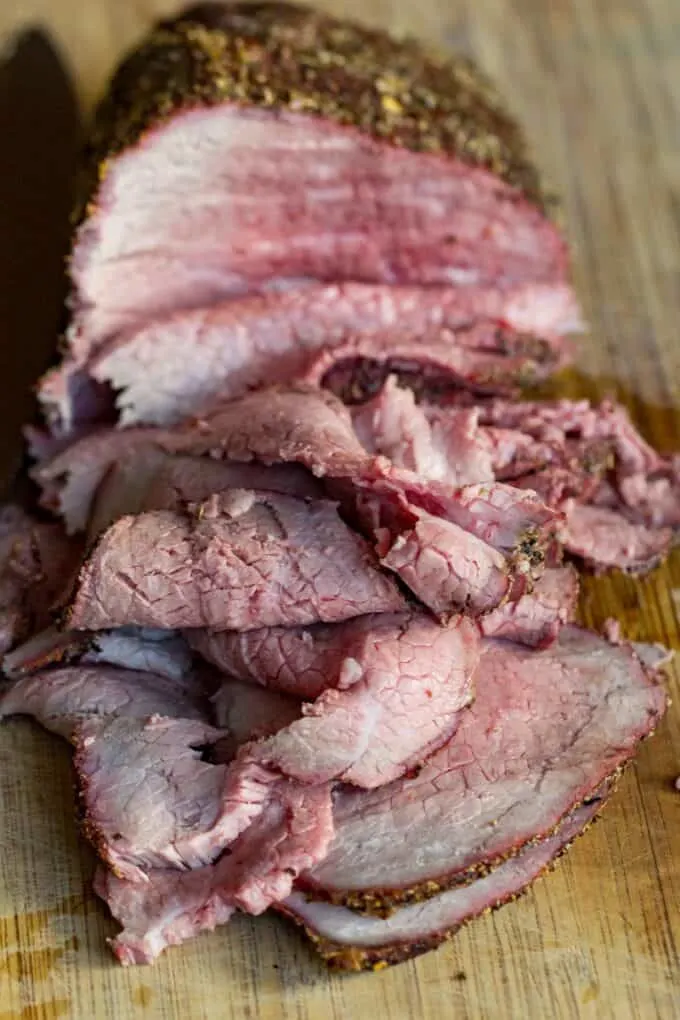 Serve this with…
These sandwiches are pretty hearty on their own, but the side options are abundant. Here are some options you might want to consider.
French fries

– These extra crispy potatoes would be great in a heaping pile next to one of your loaded Italian beef sandwiches.
Coleslaw – Crisp, cold coleslaw always makes a good match with a sandwich, and this one is no exception.
Grilled Brussels Sprouts – The best way to make these much-maligned vegetables, in my opinion.

Caesar Pasta Salad

– Count this one as a vegetable because it has lots of crisp green romaine in the mix. Includes a recipe for homemade Caesar dressing! Get some!

Grilled Loaded Mashed Potatoes

– These potatoes are EPIC, much like these sandwiches.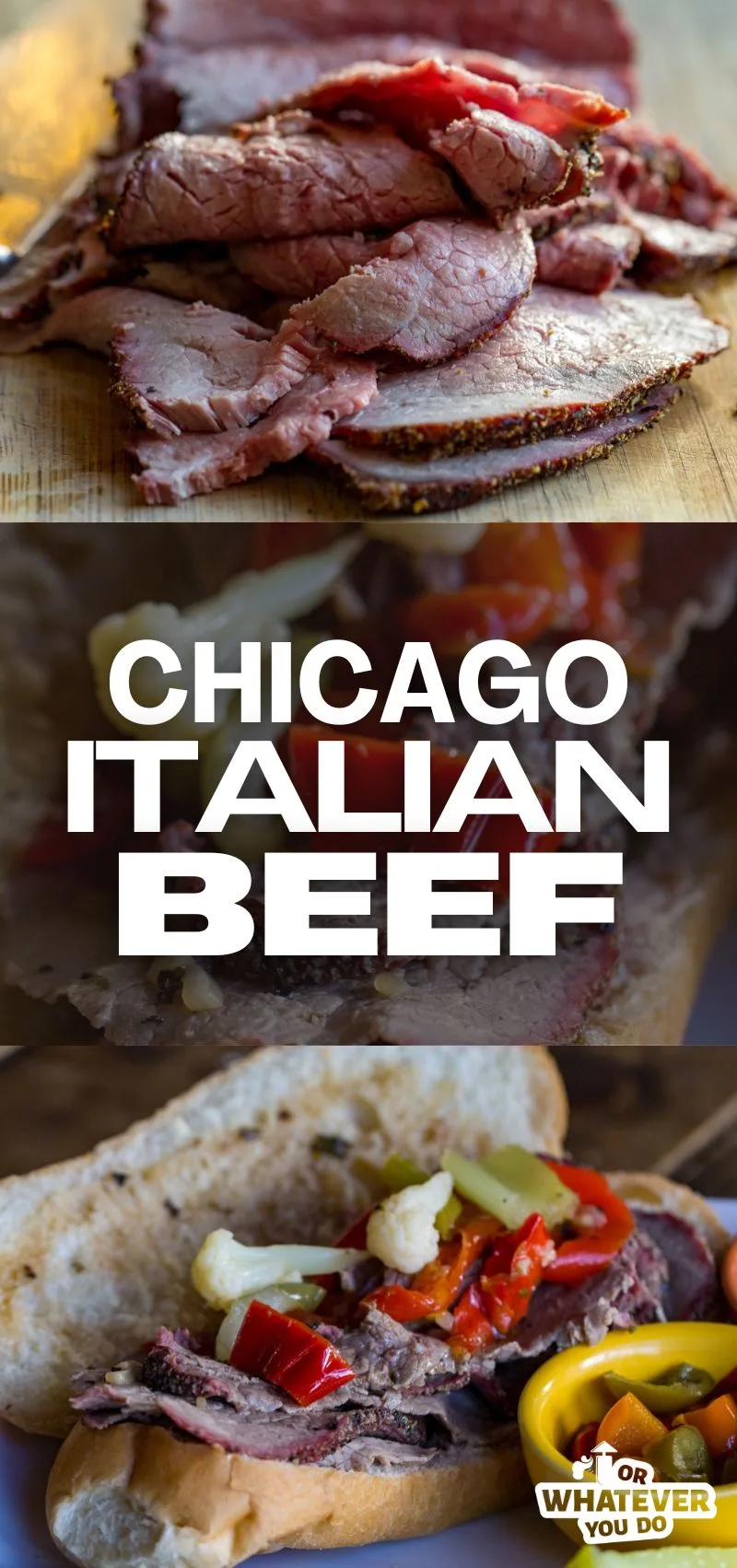 Yield: 6 sandwiches
Grilled Italian Beef Sandwich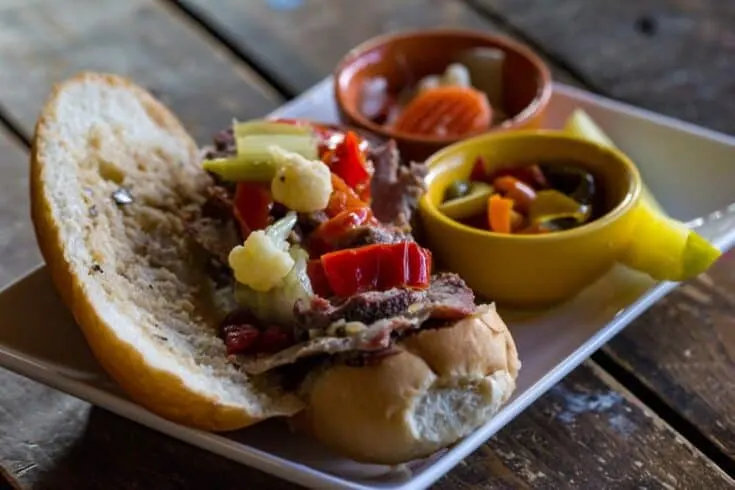 This easy homemade Chicago-style Italian beef is going to be a repeat around here for years to come.
Total Time
6 hours
20 minutes
Ingredients
3-4 pound beef roast (Eye of Round beef roast, chuck, etc)
Rub
1 1/2 tablespoons coarse black pepper
1 teaspoon Kosher salt
1 tablespoon granulated garlic
2 teaspoons dry oregano
2 teaspoons dry basil
1 teaspoon crushed red pepper flakes
OR OMIT THE ABOVE RUB AND USE
3 tablespoons Spiceology Italian Seasoning
1 teaspoon Spiceology Salt, Pepper, Garlic
Gravy
Sammwiches
8 Italian rolls
Giardiniera
Instructions
Preheat your pellet grill to 325°. If using a gas or charcoal grill, heat it to medium heat and make sure there's a large area of indirect heat for your roast.
Rub the roasts with the rub ingredients, and place on a roasting rack that is inside a high-sided pan (it needs to fit 8 cups of liquid so test it out with water before-hand if you aren't sure.)
Place the pan on the grill, and pour in the beef broth to the pan.
If you have a temperature probe, place it now and set your alarm to 130°.
Let the roast cook until it reaches 130°. Depending on the thickness and cut you choose, this can take 1-2 hours on average. Always cook to temp and not to time.
Carefully remove the roast from the grill and chill until it is cold. This makes it easier to slice.
Set the gravy aside in the fridge, and skim any excess fat that rises to the top of the container. You want to leave some, but if you had a particular fatty roast you may want to remove a bit so the dip isn't too greasy.
Using a meat slicer or very sharp knife, slice the roast as thinly as you possibly can while still maintaining full slices.
When ready to serve, warm your rolls in the oven on low heat. Place the gravy in a pan and heat to just below a simmer. Ideally you don't want it over 180° so it doesn't toughen the meat.
Put in as much meat as you'll be piling on the buns into the hot gravy and let it sit for a couple of minutes. Heap on the buns and top with giardiniera (or not) as you wish. Also optionally put some provolone on top, and adding extra gravy to the sandwich. You can even go so far as a dip, if you're into that kind of thing.
Recommended Products
As an Amazon Associate and member of other affiliate programs, I earn from qualifying purchases.
Nutrition Information:
Yield:
6
Serving Size:
1
Amount Per Serving:
Calories:

1055
Total Fat:

61g
Saturated Fat:

24g
Trans Fat:

0g
Unsaturated Fat:

29g
Cholesterol:

363mg
Sodium:

2245mg
Carbohydrates:

21g
Fiber:

3g
Sugar:

1g
Protein:

99g
Nutrition data provided here is only an estimate. If you are tracking these things for medical purposes please consult an outside, trusted source. Thanks!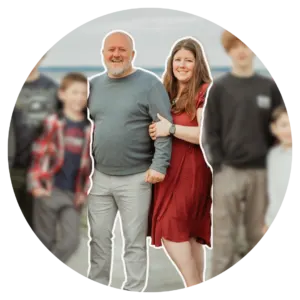 Nicole Johnson, a self-taught expert in grilling and outdoor cooking, launched Or Whatever You Do in 2010. Her blog, renowned for its comprehensive and creative outdoor cooking recipes, has garnered a vast audience of millions. Nicole's hands-on experience and passion for grilling shine through her work. Her husband, Jeremiah Johnson, also plays a pivotal role in recipe development, adding his culinary flair to the mix. Together, they form a dynamic duo, offering a rich and varied outdoor cooking experience to their followers.