These grilled berbere chicken wings are cooked on a pellet grill and seasoned with a mix of herbs and seasonings featuring Spiceology Berbere Rub.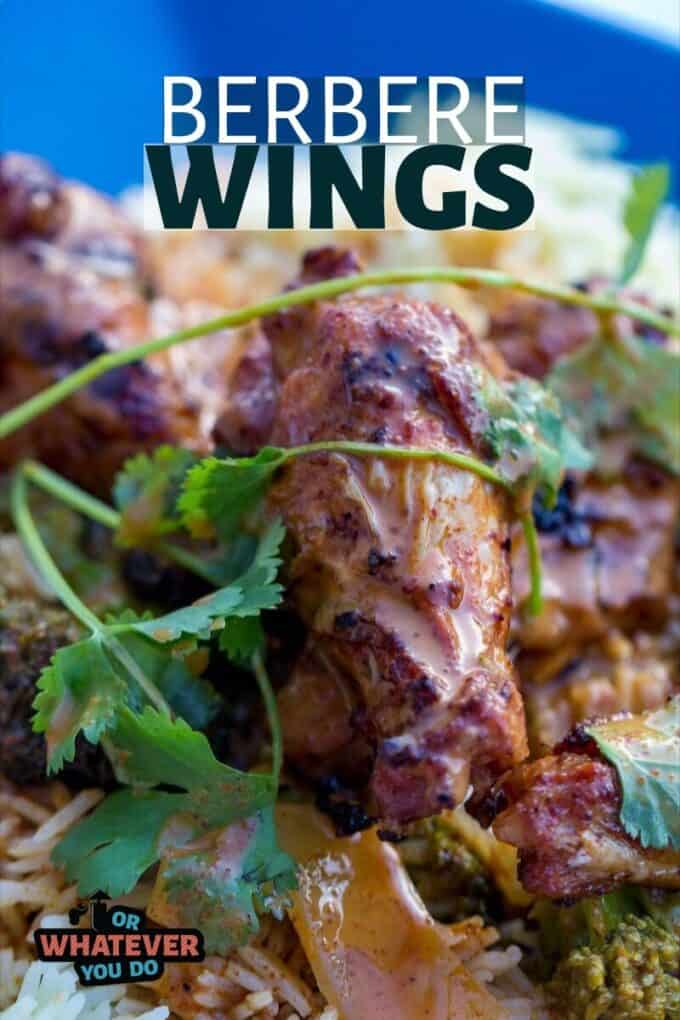 Grilled Chicken Wings with Berbere
Grilled Chicken wings are one of my very favorite things, in the world. Especially when they are grilled over live fire and get that amazing smoke flavor gets all up in every nook and cranny.
Smoked wings are made even better when you toss them in berbere seasoning, and big bold coconut berbere sauce, and on top of some delicious jasmine pina colada rice.
More Easy Traeger Recipes here!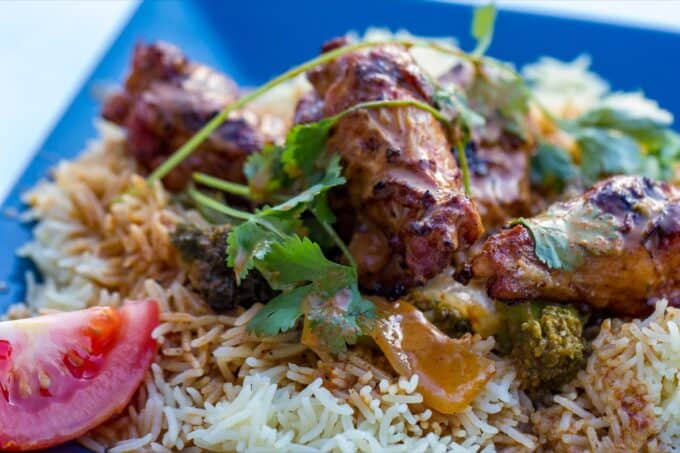 What is berbere?
Berbere is a spice mixture that originates from Ethiopia. Spiceology refers to it as the "backbone" of Ethiopian cooking.
These Berbere Chicken Wings are NOT authentic Ethiopian cuisine. By a long shot. But this seasoning mixture is something that I now cannot live without.
In this berbere spice mix, you'll find a combination of Paprika, Salt, Spices, and Red Pepper. You can even make your own berbere mix by combining the following ingredients:
chiles
paprika
cayenne pepper
onion powder
ginger
cumin
coriander
cardamom
fenugreek
garlic powder
cinnamon
nutmeg
allspice
cloves
I suggest just buying it though. That's a whole lot of spices, and some of them are definitely NOT staples in my house.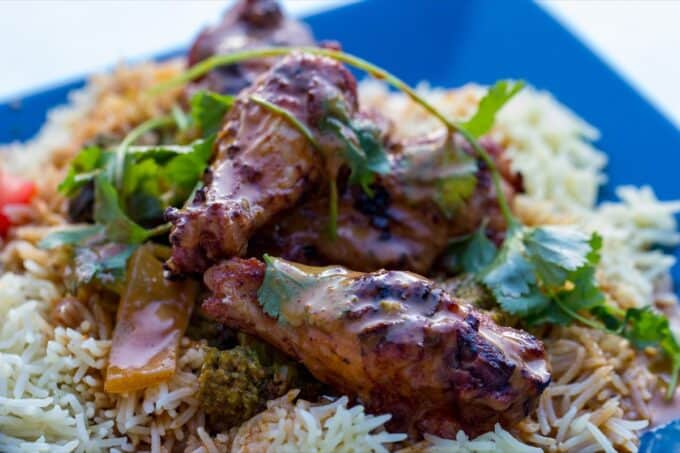 How do you prep chicken wings?
Chicken wings are simple to prep, but may require some knife skills depending on how you buy them.
Most fresh wings you buy in the meat cooler will be whole. That means they include both the flat, the drum, and the tip.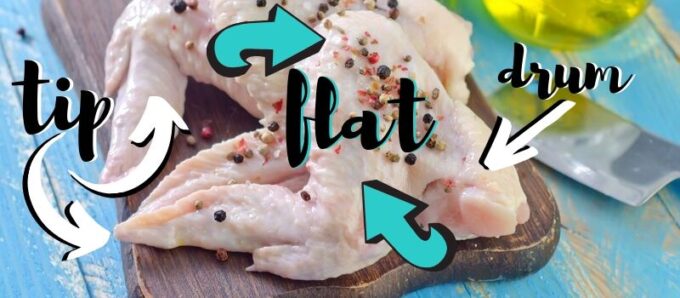 Most people remove the tip of the wing. Some leave them all together and cook them as one piece. I prefer to cut them into sections, save the tips for my ramen broth, and cook the drums and flat as two separate pieces.
You can do whatever you'd like for this recipe.
If you bought a bag of frozen chicken wings, they are likely already cut for you so just make sure they are all the way thawed before grilling.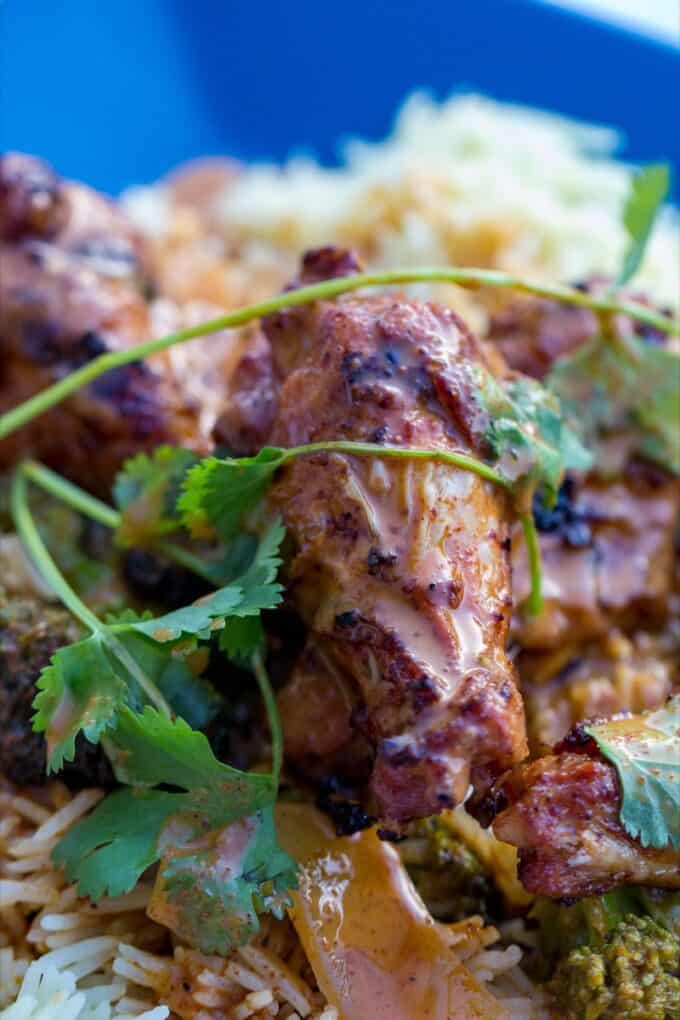 What are 1st and 2nd section wings?
Much like the different names the parts of the wings have, they also can be referred to as "sections" or "segments".
The first one is the drum (or drumette). It is the one that's attached to the chicken, and it resembles a chicken leg in makeup, only mini. These are amazing and tend to be easier to eat (especially for kids) than the flat.
The second segment is the flat, which is the part of the chicken wing that has two bones, is flat (hence the name), and is a LOT of people's favorite (including mine).
More Easy Traeger Chicken Recipes here!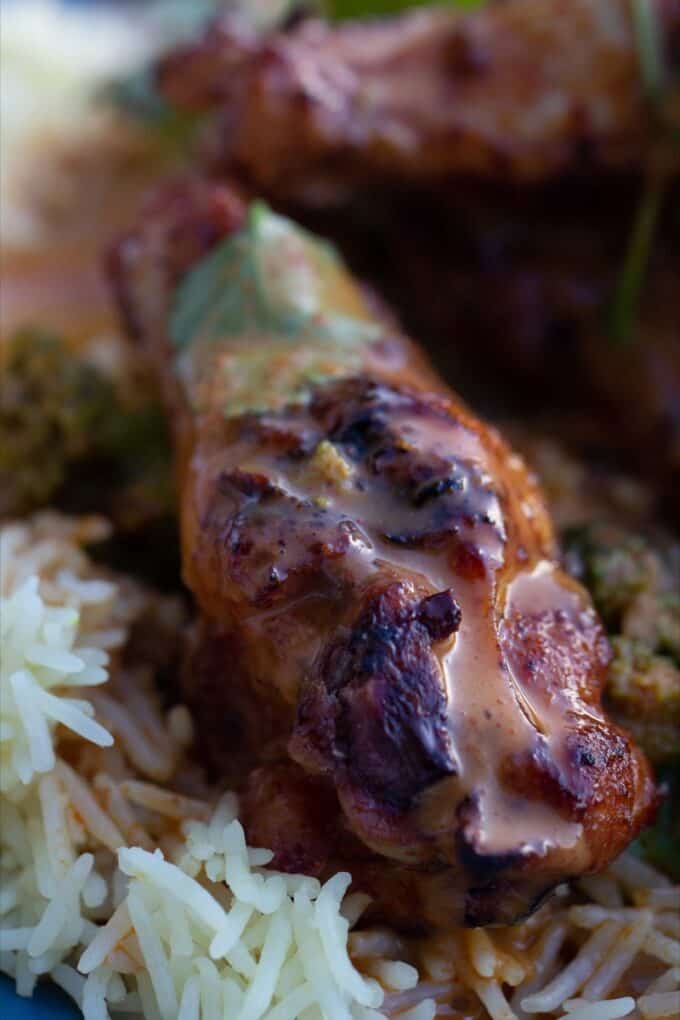 What temperature should I grill chicken wings?
Wings can be cooked at a variety of temperatures, depending on your desired end results. I like to smoke my wings for an hour at 180°, and then crank it up to about 350-375° until the wings reach 165° and are fully cooked.
You can also just grill them the whole time at 350°ish and they'll turn out amazing, but slightly less smokey when cooking on the pellet grill.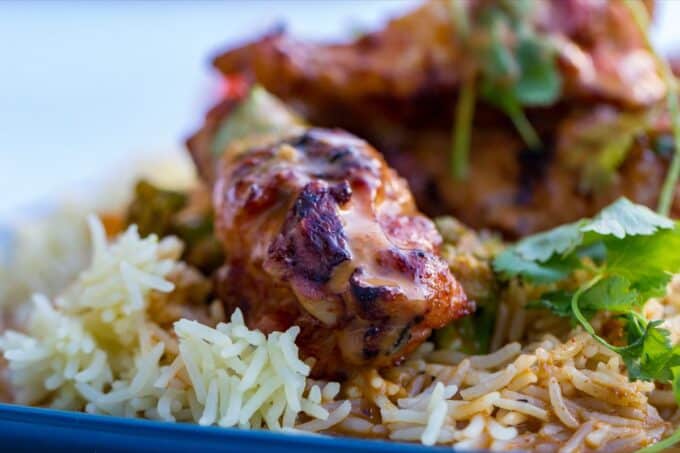 How do I get crispy skin on grilled wings?
I know there are a bunch of tricks out there that claim to provide you with crispy chicken skin, from including baking soda in a dry marinade to cooking them at super high temps until the skin crisps itself.
I don't find these method to produce that crispy chicken skin most people are after.
For that, you really need to either enlist the help of your air fryer, or a big cast iron pan with actual oil in it.
Or, you just have to get on board with cooked, but not truly crispy skin.
My Smoked and Fried Chicken Wings recipe goes into more details about this, if you are interested!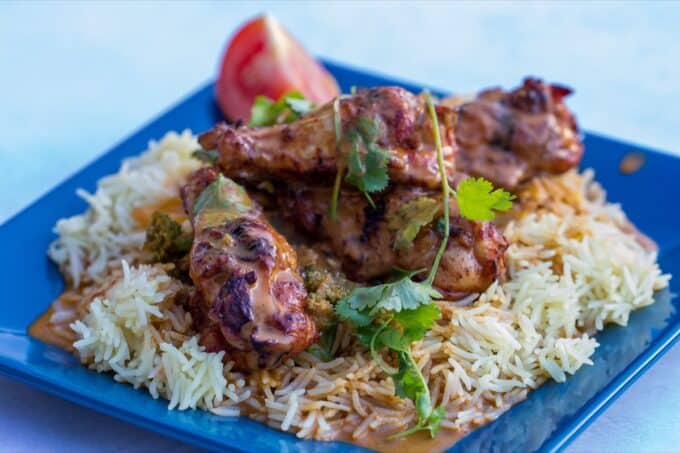 What kind of grill can you use to cook grilled chicken wings with berbere?
You can use any kind of grill for these, whether it is charcoal, gas, pellet, or any other kind you can dream up.
We personally use pellet grills, almost exclusively. I have both a Traeger and a Camp Chef (the Camp Chef was provided to me free of charge for testing from the awesome Camp Chef team), and we really like them both. Stay tuned for a full review on the Traeger and the Camp Chef coming to the blog soon!
The main point is…use what you have. Grilling is mostly just paying attention and ensuring you're getting indirect heat to prevent charring. How you get there is a bit of a "choose your own adventure".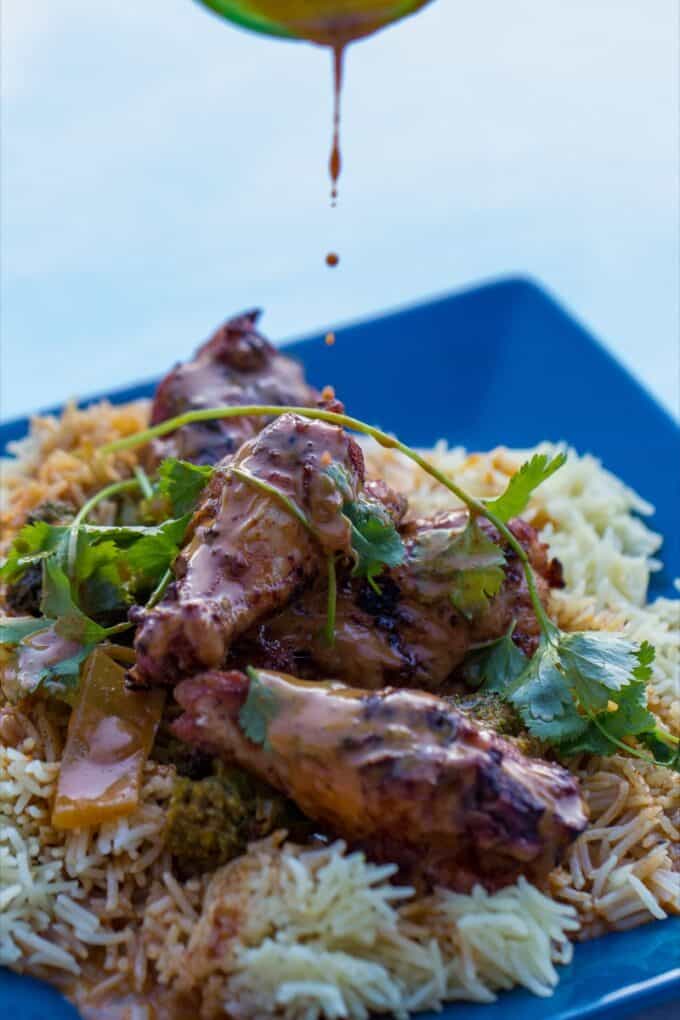 How can you tell if chicken wings are done?
If you are new to the chicken wing game, there's only one real way to know if they are fully cooked, and that is to take their temperature.
My favorite tool for taking quick temps on the grill is the Thermoworks Thermapen. You can buy it by clicking on the graphic below.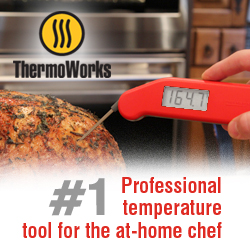 I love this thermometer after trying a LOT of others because it takes readings SO quickly so you lose less heat out of your grill, and it is very accurate, durable, and is backed by a great warrenty.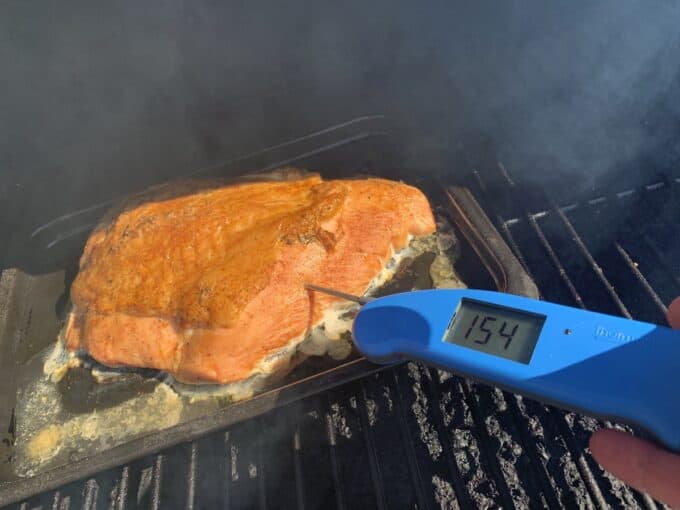 They also make another wireless model called the "Smoke" which is my go-to for any long cooks or big cuts of meat.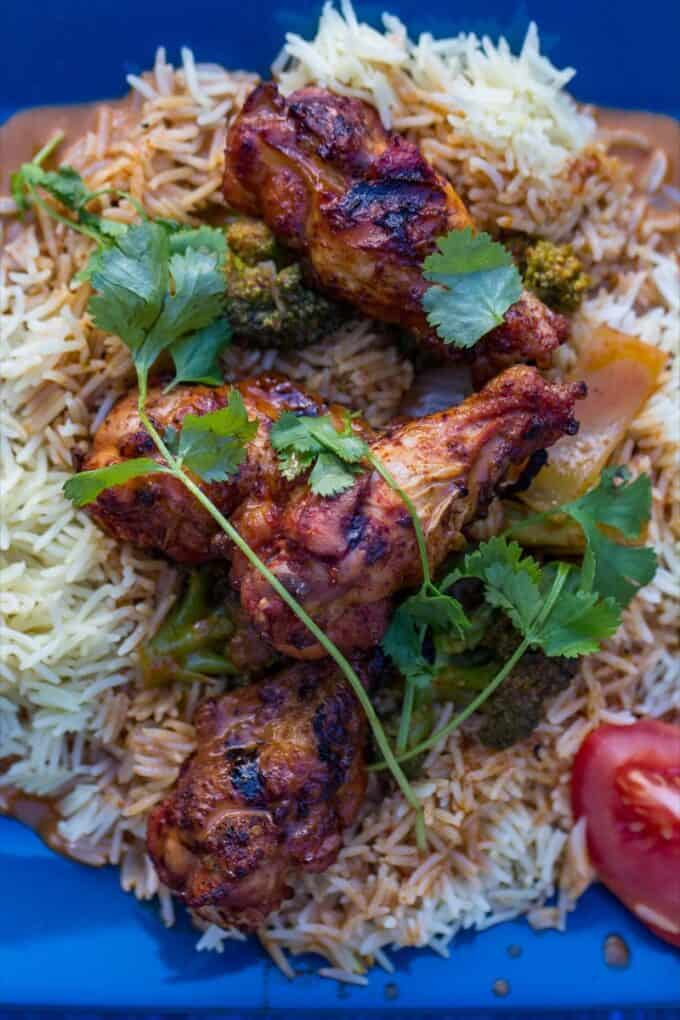 Are wings baby chickens?
You guys…
This question came up in the "people also ask" section of google, and I can't really believe that 1. people are asking this; and 2. I'm actually going to answer it.
First things first…
If you eat animals, you really shouldn't be so precious about the potential of it being a baby animal that you are consuming. All animals are animals and whether they are a small baby animal or a grown adult animal, it is meat and it is still dying so you can eat it.
If you can't handle that, you probably shouldn't be eating meat.
But – I'll reassure you (if you are still with me) that chicken wings in fact are NOT baby chickens.
Second…
There is no second. I'm still trying to wrap my head around the fact that this is a common Google search.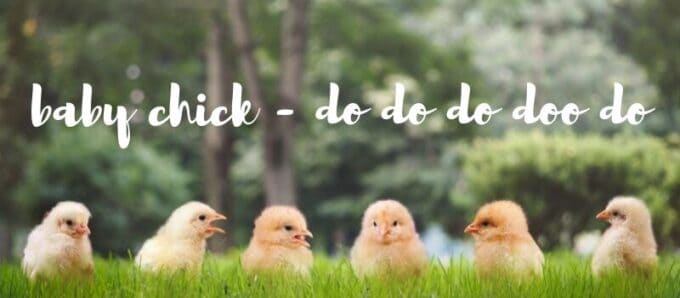 Are chicken wings actual wings?
Another one of those Google questions where you just kind of leave shaking your head.
Yes.
Chicken wings are actual wings. From chickens. But not baby chickens. Ya with me?
BONELESS wings, however, are not actually chicken wings. They are just chicken that has been breaded and fried and doused in sauce, and I'm not sure why they are called wings and not nuggets, but I digress.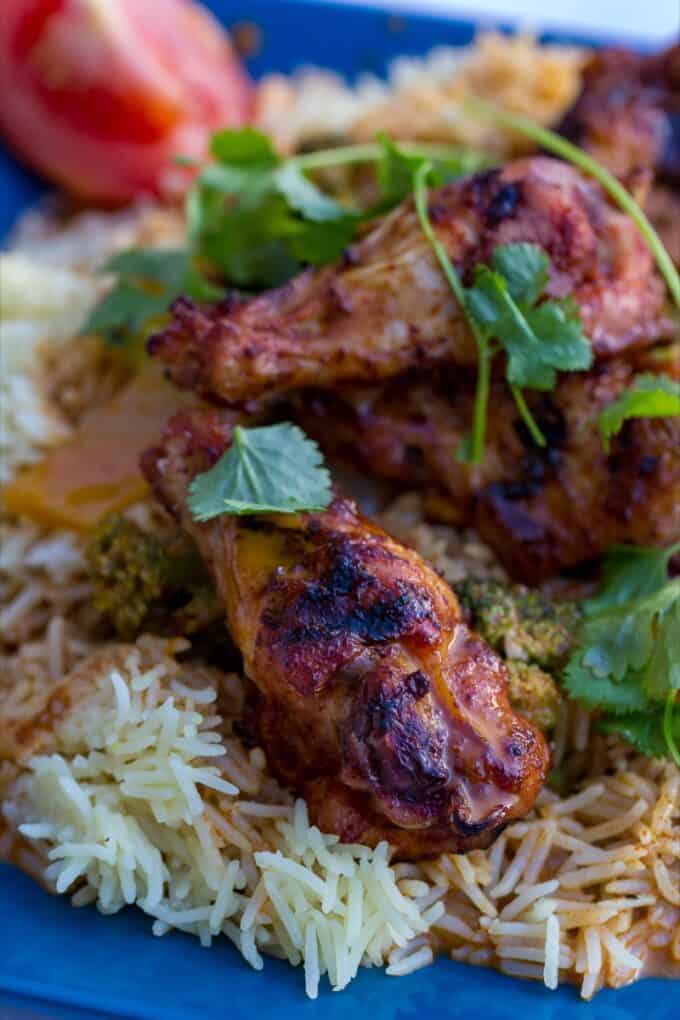 Are wings better fried, baked, or grilled?
This is entirely a personal preference thing, but for myself, my favorite way of ALL TIME to eat wings is to have them first slow-smoked over a live wood fire, and then fried to get that perfectly crispy skin. There isn't a better wing.
If you don't have the time and patience for all of that though, wings are pretty good no matter how you fix them!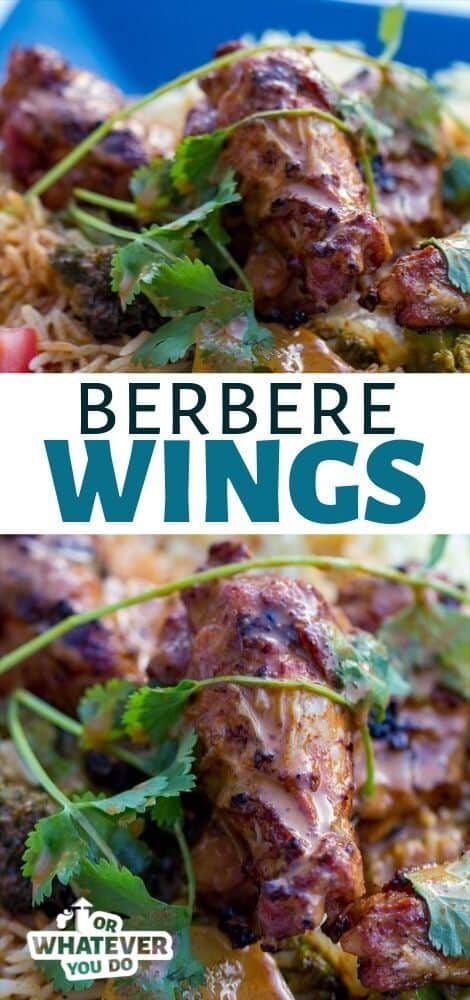 Yield: 8 servings
Grilled Berbere Chicken Wings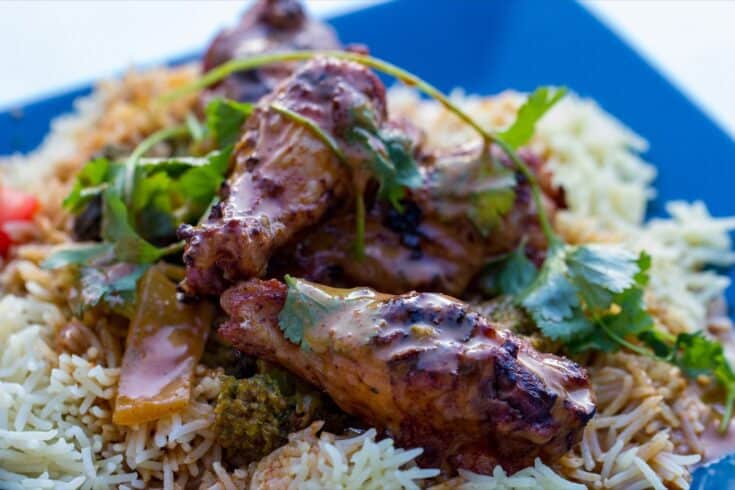 Grilled Berbere Chicken Wings are super flavorful, easy to make, and coated in the most flavorful coconut sauce. You're going to love it! You've got to try it!
Ingredients
1 pound of chicken wings
Salt
2 tablespoons berbere seasoning
1/2 teaspoon black pepper
Sauce
1 can coconut milk
3 tablespoons berbere seasoning
1 teaspoon salt
1 tablespoon sugar
1 small onion
1 head broccoli
Garnish
Instructions
Preheat your pellet grill to 350° according to factory directions.
Toss the wings in the salt, pepper, and berbere. Place on the preheated grill.
Grill the wings for about 30-45 minutes, or until they are at least 165° internal temperature.
While the wings are cooking, mix up your sauce by combining all of the ingredients in a small saucepan, whisk together, and let heat to a simmer while stirring. Remove from the heat and set aside.
Once the wings are done, toss in the sauce and serve over rice with chopped cilantro as a garnish.
Recommended Products
As an Amazon Associate and member of other affiliate programs, I earn from qualifying purchases.
Nutrition Information:
Yield:
6
Serving Size:
1
Amount Per Serving:
Calories:

399
Total Fat:

33g
Saturated Fat:

19g
Trans Fat:

0g
Unsaturated Fat:

11g
Cholesterol:

62mg
Sodium:

944mg
Carbohydrates:

14g
Fiber:

1g
Sugar:

3g
Protein:

15g
Nutrition data provided here is only an estimate. If you are tracking these things for medical purposes please consult an outside, trusted source. Thanks!