Traeger Grilled Chicken is the first recipe that they recommend you tackle after buying your first Traeger wood pellet grill, and after tasting this I can totally see why. I've never had a whole chicken that retained so much moisture, or had so much flavor.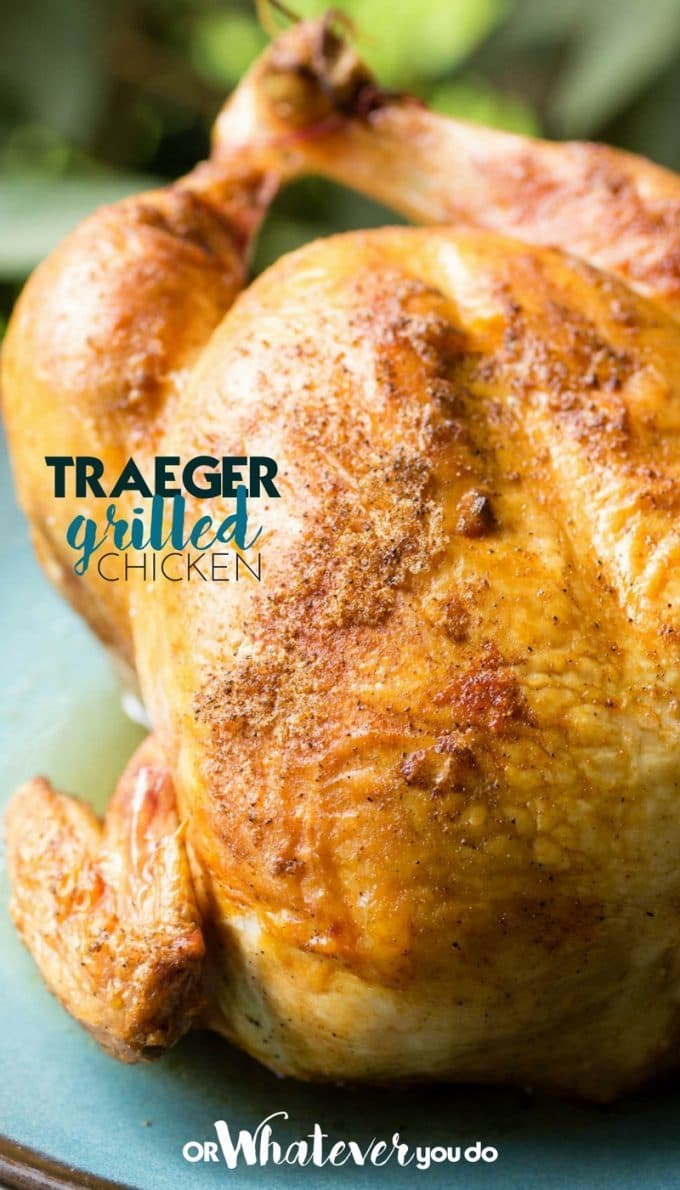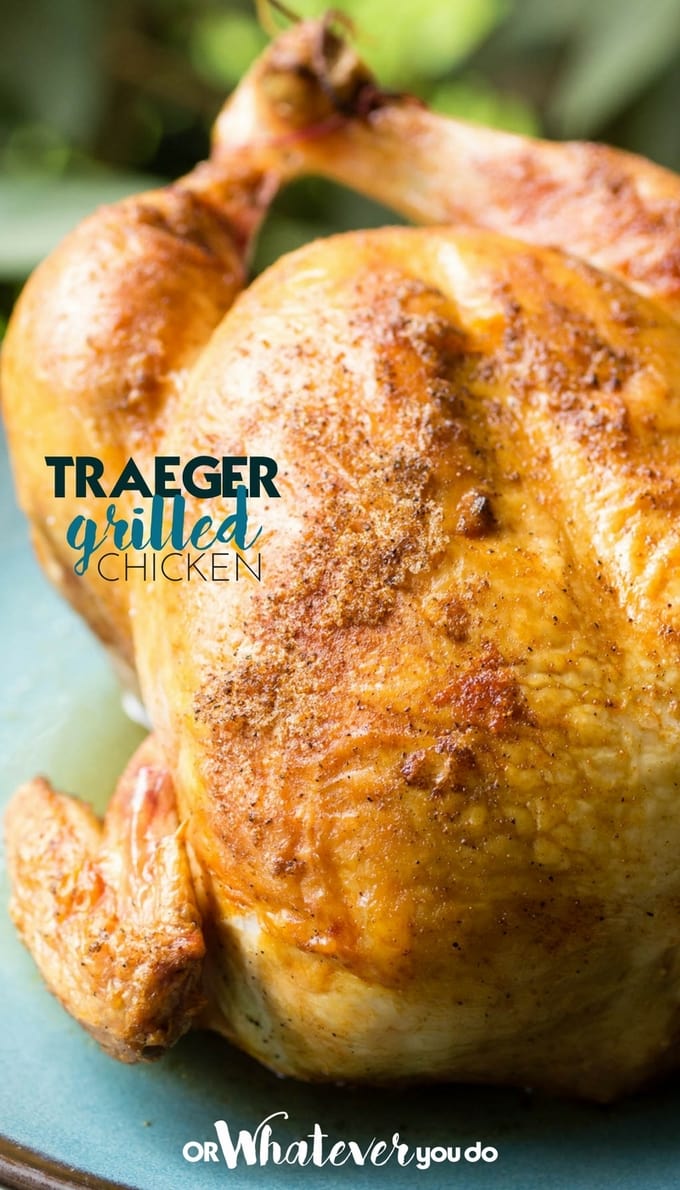 Traeger Grilled Chicken
Just when I thought I'd acquired enough kitchen gadgets to last a lifetime, my husband bought a Traeger Grill. These are like a gas grill, but without the inconsistent temperatures, and you know – the GAS.
Traeger Grills run on wood pellets, and plug into an electric outlet. You can set the temp, dial in the smoke level, and grill to your heart's content over constant temps with no hot spots, no flares from grease dripping off of the burgers or other meats, and you get that awesome smoke flavor in the meat that you just can't get on a gas grill.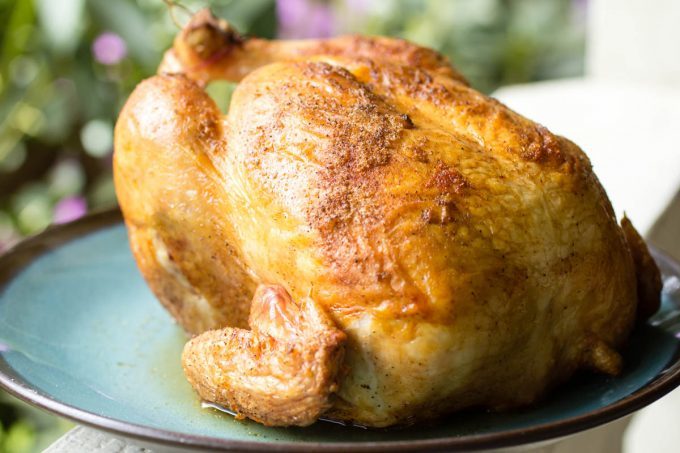 You also get this…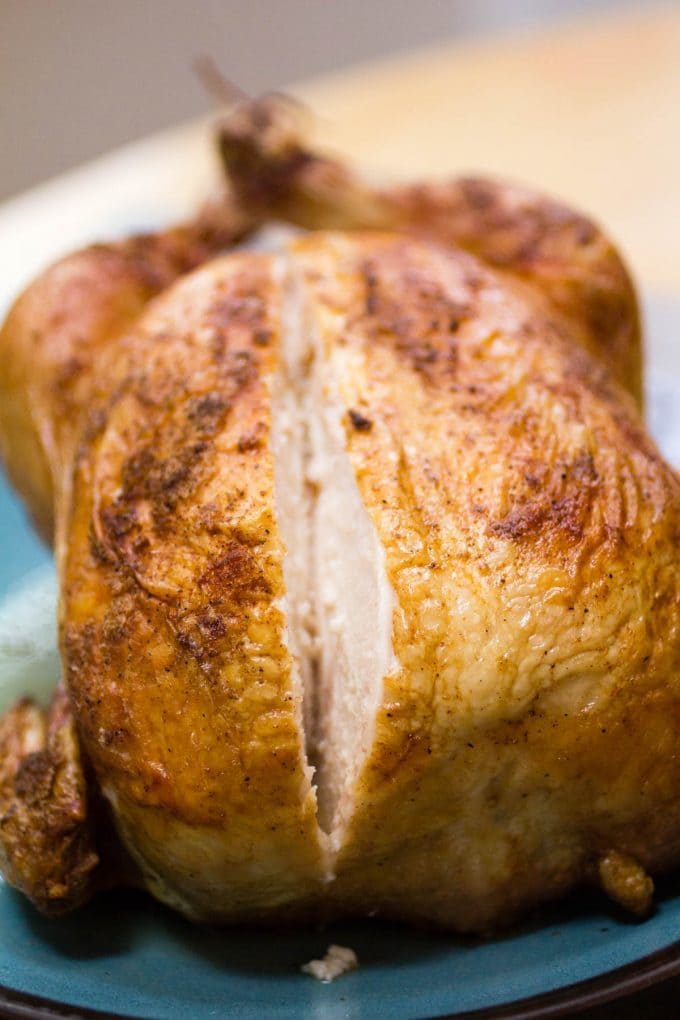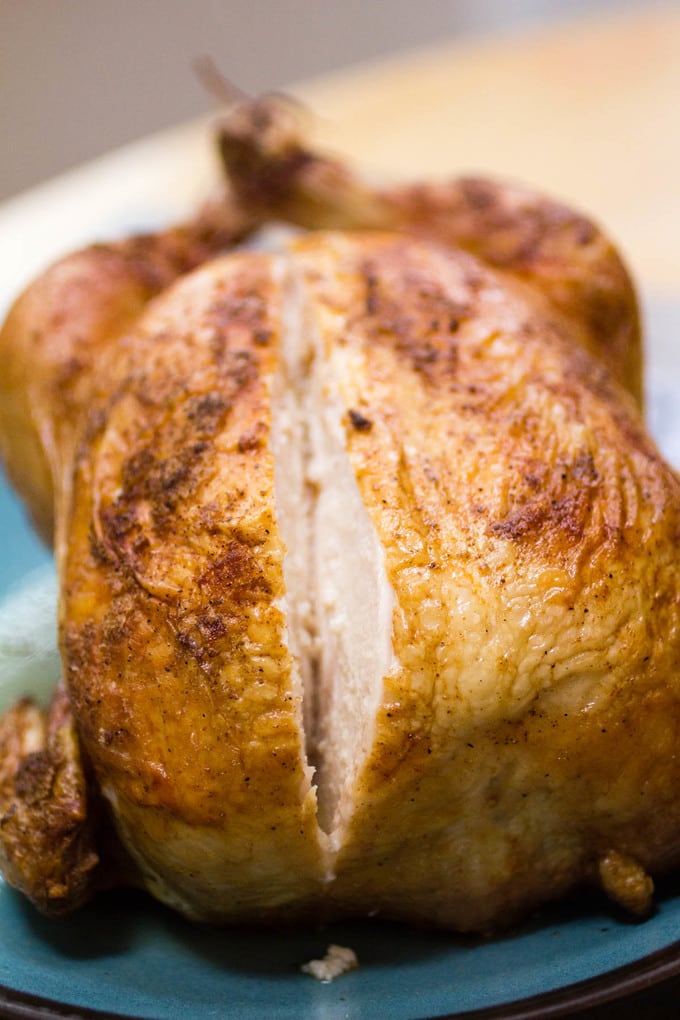 This chicken was SO moist and juicy. I would take these a million times over the grocery store rotisserie chicken. Like, alll day every day. Rotisserie chicken has its place, especially when you need to throw together a quick meal, but if you want an experience and not just something to fill a belly – this is definitely the way to go.
Speaking of the way to go – you'll want to make this loaded baked potato salad, coleslaw, and zesty italian pasta salad to go along with this!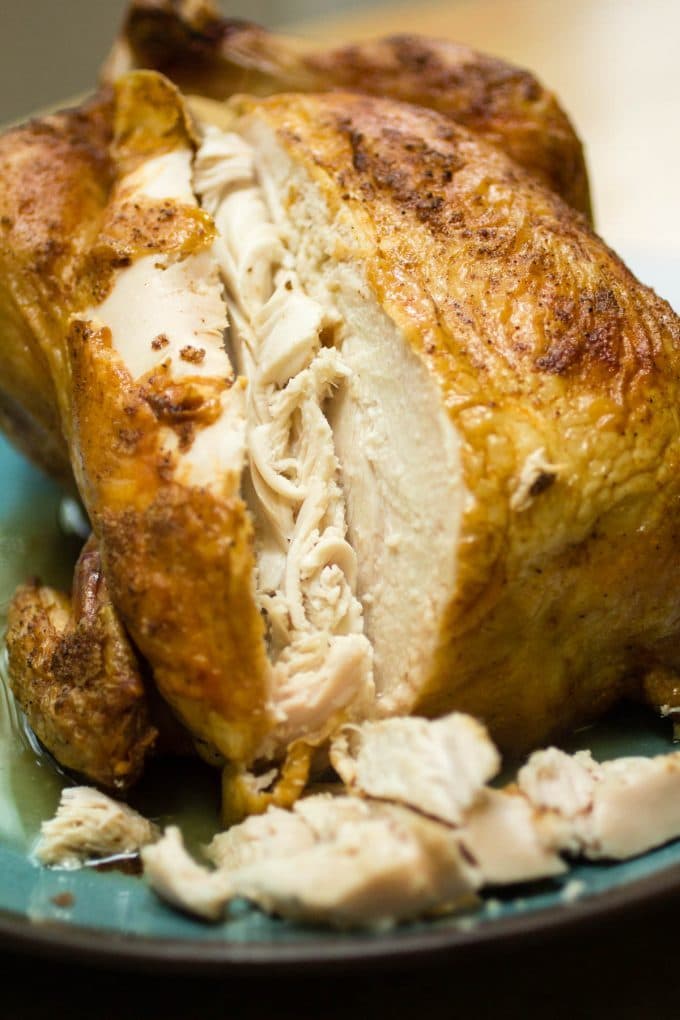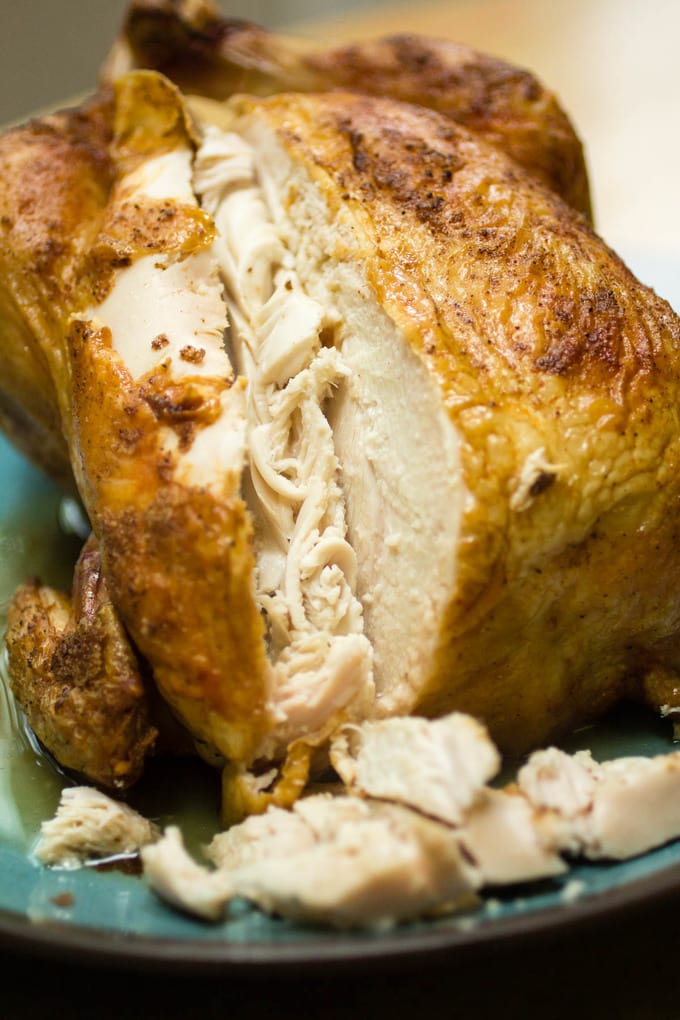 By the way – like my Instant Pot posts (which aren't sponsored), these ones aren't sponsored either. I just fell in love with this product, and I post what we eat, and we've been eating a LOT of Traeger grilled foods lately!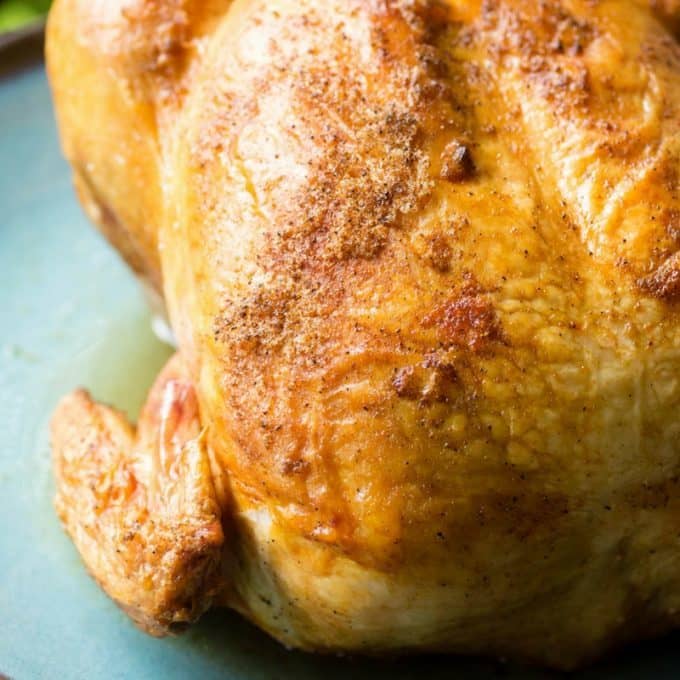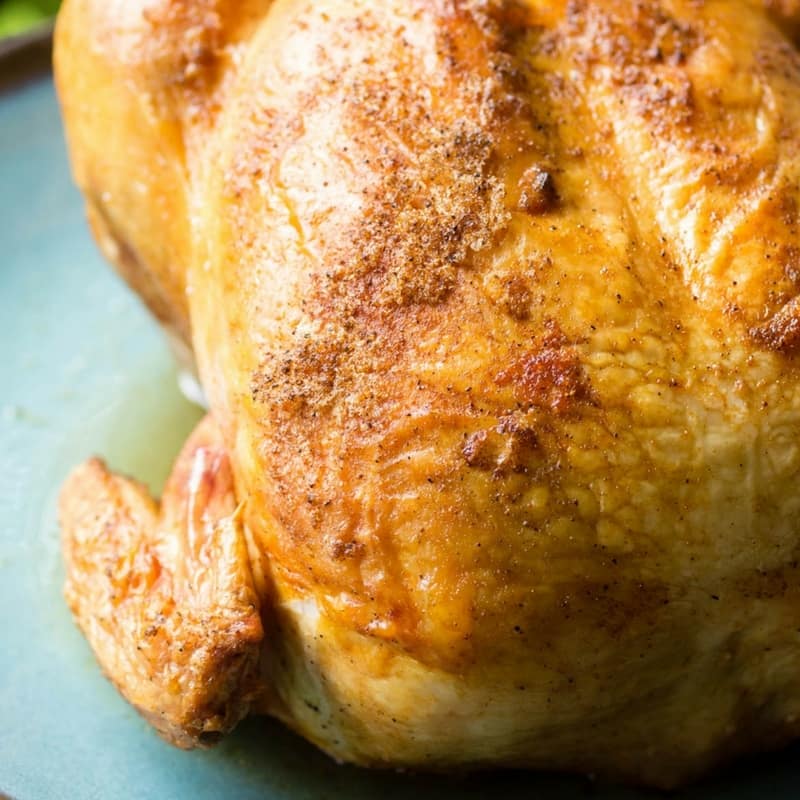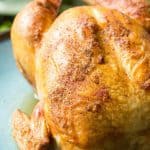 Traeger Grilled Chicken
This chicken lives up to ALLLLLL of the hype. Traeger Grilled Chicken is going to be the best roasted and grilled chicken you've ever had.
Instructions
Preheat your grill on "smoke" for 4-5 minutes with the lid open. Set the temperature to high, and close the lid and preheat for an additional 10-15 minutes until it reaches 450 degrees.

Tie the legs together on your chicken with baker's twine. Place your chicken onto the grill, breast side up.

Grill for 70 minutes. DO NOT OPEN THE GRILL for 70 minutes.

Carefully remove the chicken from the grill and let rest for 15 minutes. Cut and serve!