Our Reverse-Seared Flat Iron Steak Recipe takes high-quality flat iron steaks and smokes them on a pellet grill before being seared at high heat on a gas griddle or in a cast iron pan on the stovetop, for the ultimate in steak crust.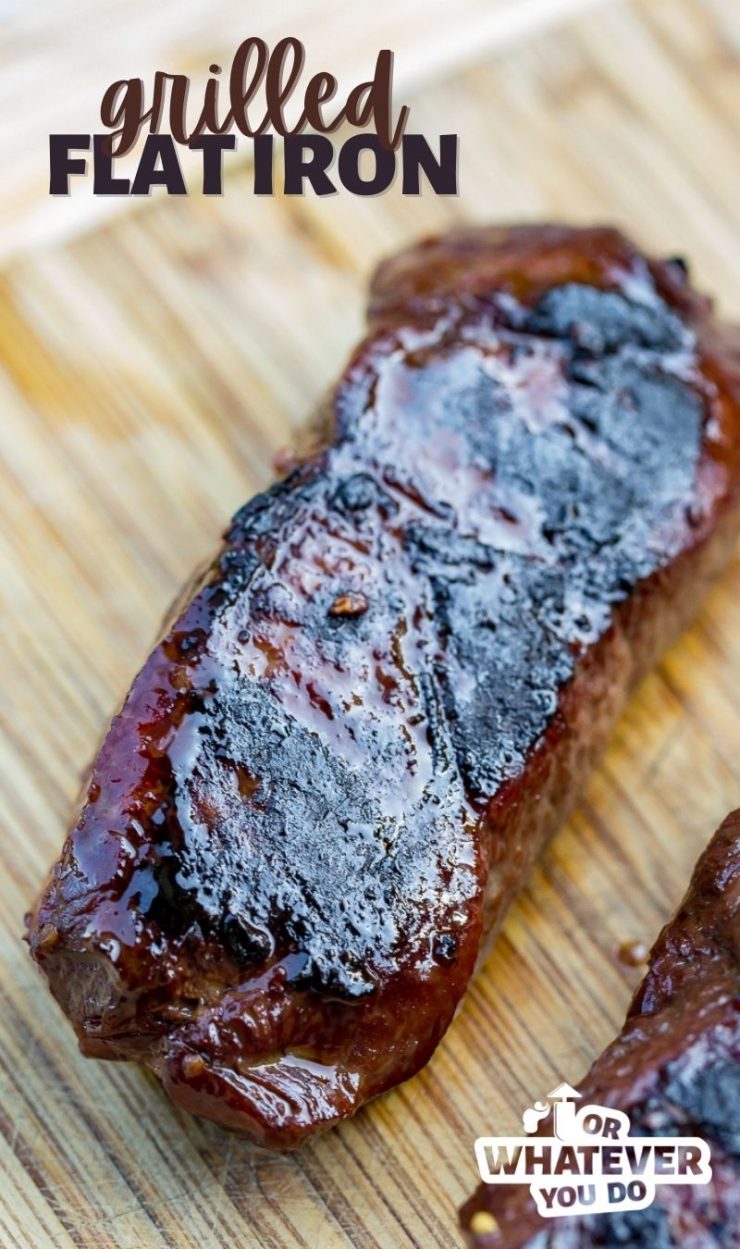 Reverse Seared Flat Iron Steak
We love beef, around here, and the Flat Iron is by far one of my favorite cuts. It is a tender, flavorful cut, and it isn't usually quite as hard on the pocketbook as the fancier cuts like the ribeye or filet.
In this version, I am cooking a couple of Flat Irons from ButcherBox that marinated overnight in Jeremiah's Best Steak Marinade (recipe below)
You can skip the marinade and still use this method if you like a more traditional steak flavor, but the marinade is AMAZING so definitely try it out sometime!
More Easy Traeger Recipes here!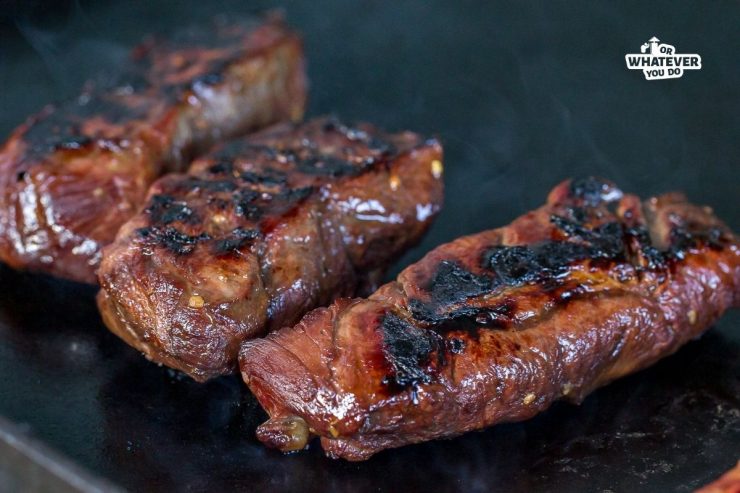 What is reverse searing?
This is a cooking method for meat that has you cook the meat with low heat for a long period of time before hitting it at the very end with a blast of heat on a flat surface, ideally, for a final sear.
It is the opposite of the traditional method where you first season and sear the meat before turning the heat down and roasting until your intended final temp is set.
People like this method because it tends to cook the steak more evenly, and it is easier to get that nice pink center that people are after in a medium-rare steak.
Get all of my BLACKSTONE RECIPES here!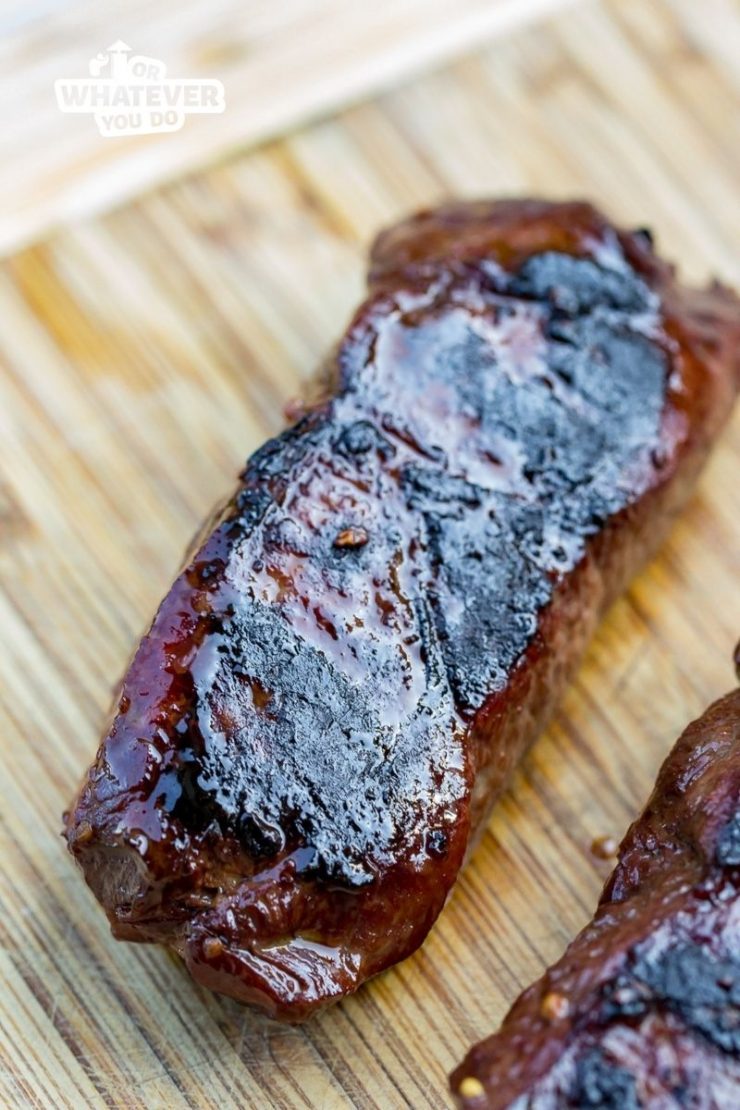 What type of grill works best for flat iron steak?
In this recipe, I used a pellet grill for the smoked portion of the cook, and my Blackstone Griddle for the searing.
We have a Traeger grill, Camp Chef Woodwind, ZGrills Pellet Grill, and Louisiana Vertical Pellet Smoker that have all been used when making a reverse seared steak successfully. Any pellet grill or smoker will work.
If you don't have a pellet grill or a smoker, you can still make this by cooking the steak on your gas or charcoal grill over indirect heat. Get some smoke in the mix by using a smoke tube.
You can even cook this in the oven if you'd like. Instead of smoking it at 200°, just roast it in your oven at the same temp.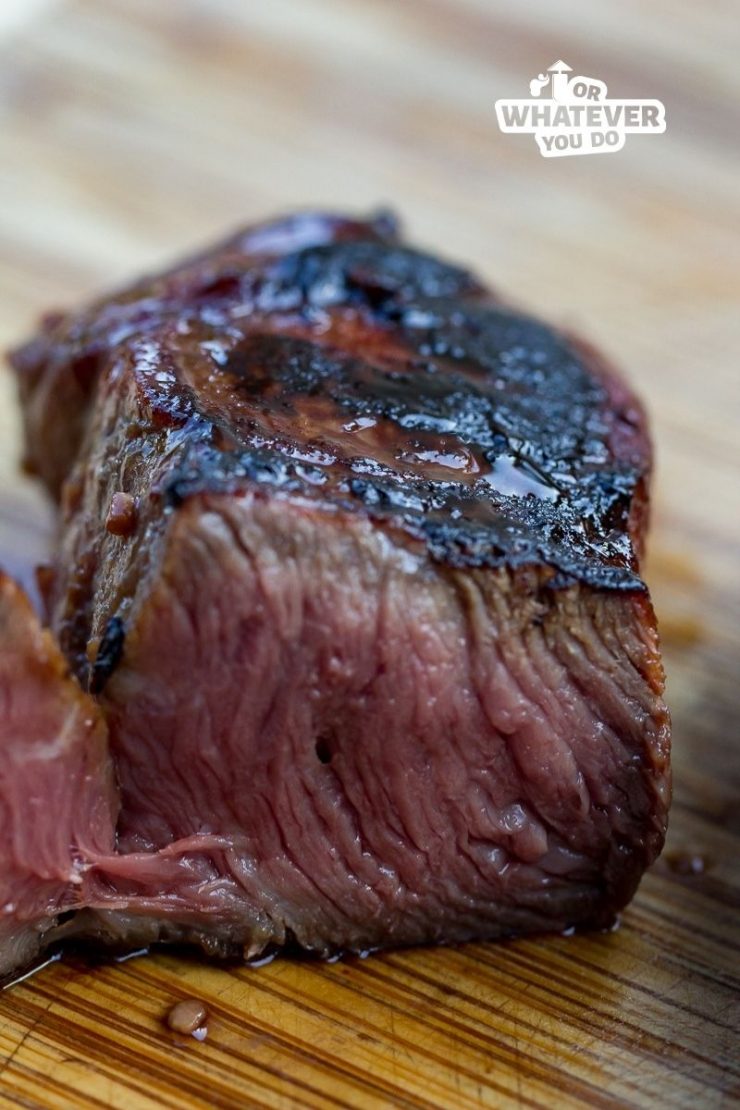 Check out our OWYD shop!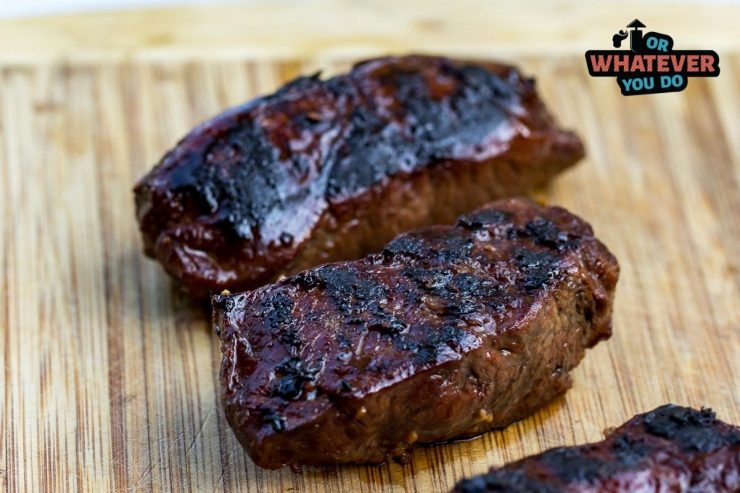 Is a flat iron steak tender?
It sure is! Flat iron steak is cut from the shoulder of the animal and is well-known for being tender and well-marbled.
It is great for a variety of cooking methods, but my favorite is definitely this one.
Buy your Butcher Box here!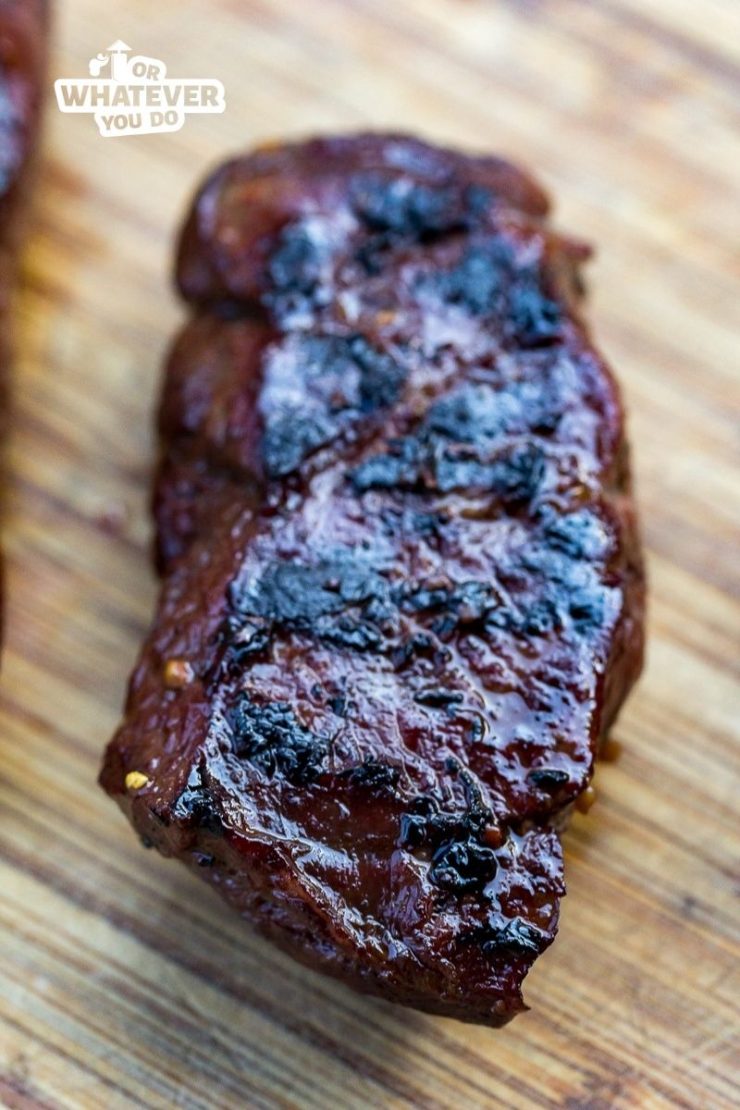 Tips for cooking a perfect flat iron steak
Steak is one of the easiest things to cook, and cook well, but it also intimidates some people because it can be an expensive piece of meat to mess up.
USE A GOOD THERMOMETER
The key to a GREAT steak is to know your temps. Before you get a "feel" for it, you should always utilize a GOOD thermometer.
We use the Thermapen Mk4 around here, and I highly recommend them. They are not the least expensive thermometers out there, but they are too busy being amazing to try and be a budget device.
This is a thermometer that will last and last, and is accurate, sturdy, and LOOKS great too.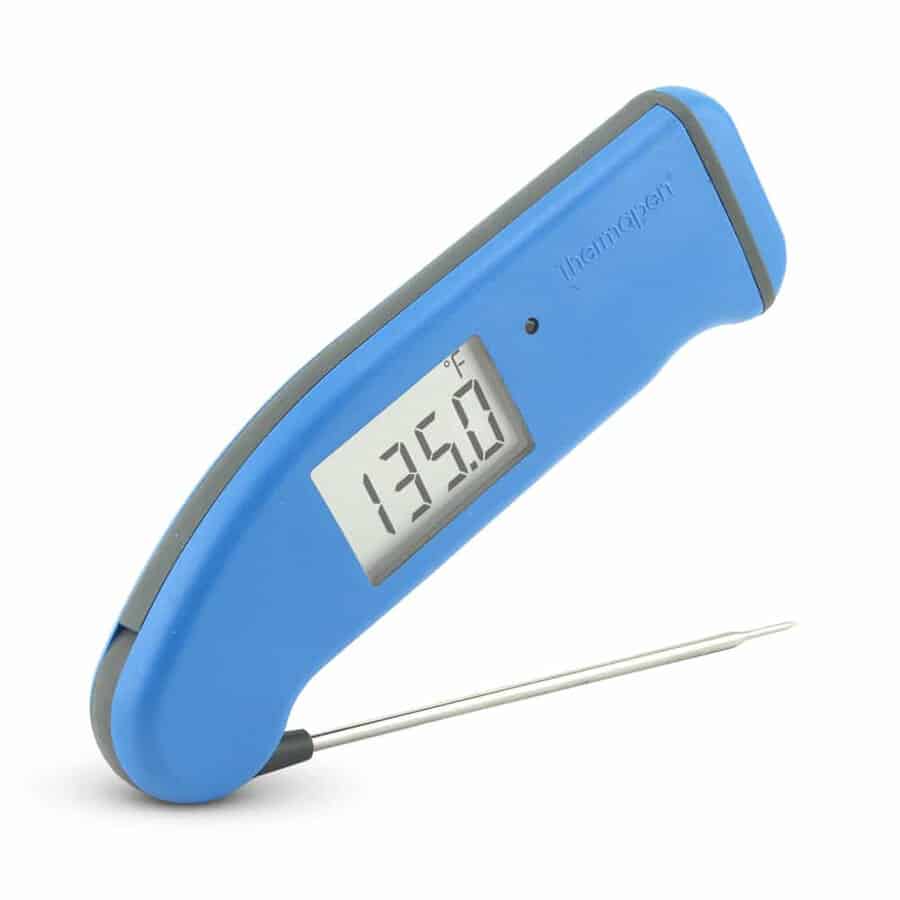 DON'T MESS WITH IT
The biggest mistake that people make with steak is to mess with it too much. You don't want to flip it too much, squish it at ALL, or overseason it.
That might seem ironic when this post contains a marinade recipe, but that's a special case. Most of the time our steaks are shocking simple with just some salt and pepper and heat.
LET IT REST
With steak, especially, you need to let the steak rest for at least 5 minutes before slicing it. The more juices you see on the cutting board after it is cut, the less flavor and moisture the steak has.
Letting a steak rest gives the juices time to redistribute themselves back through the meat so you'll lose less of that when slicing.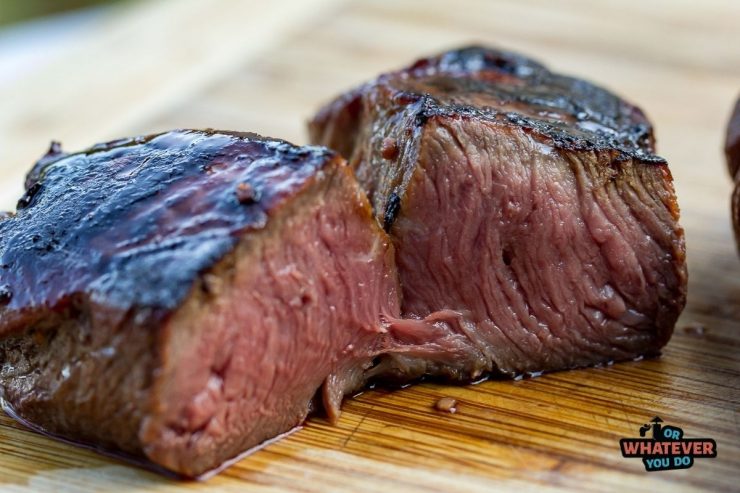 What else should you serve with steak?
When I have steak, I always want potatoes. My Smoked Loaded Bakers would be perfect for this.
If you are more into a rice kind of mood, try our Mushroom Risotto or the Wild Rice Pilaf.
As far as starters, you can't go wrong with my Greek Salad and Coconut Shrimp.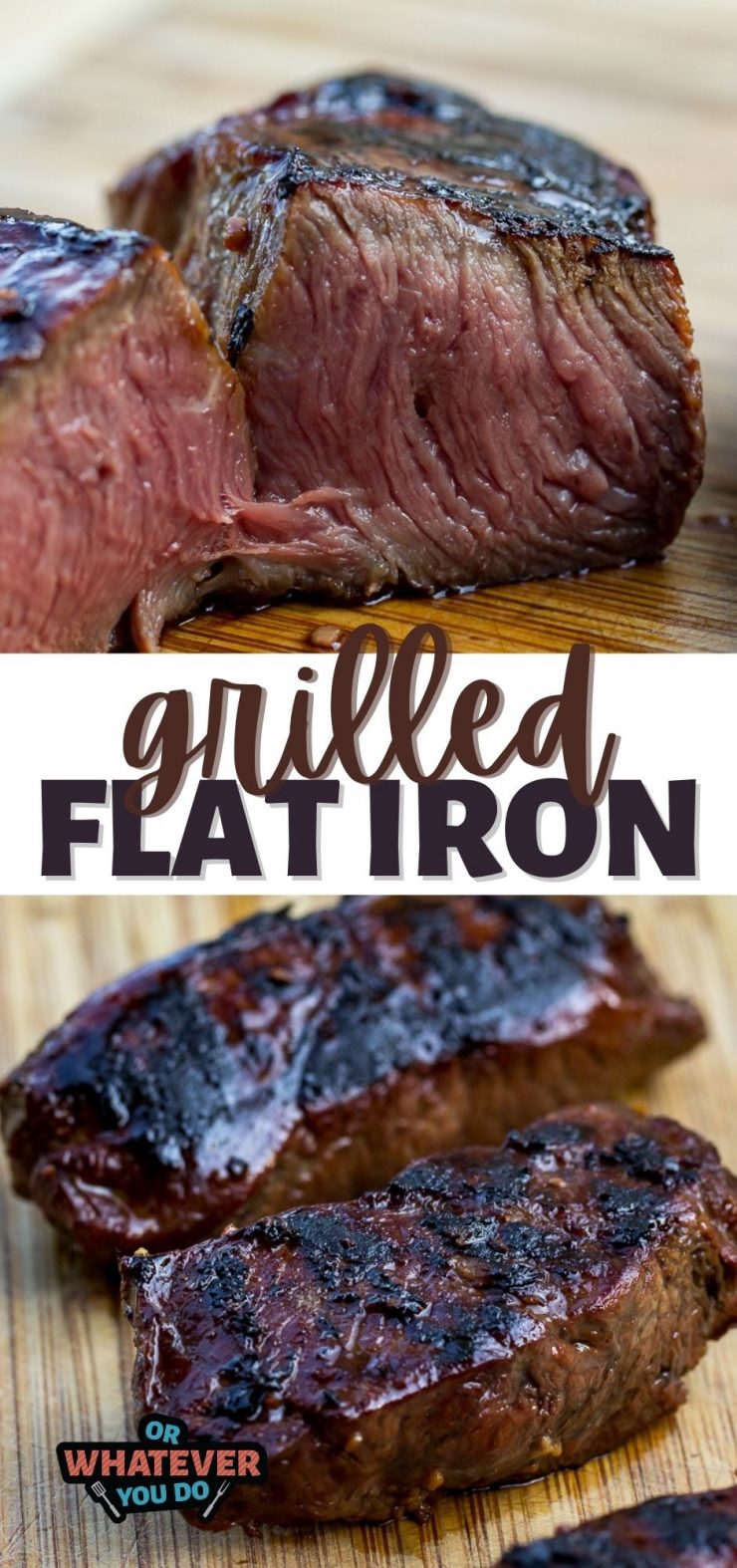 Yield: 6 servings
Reverse Seared Flat Iron Steak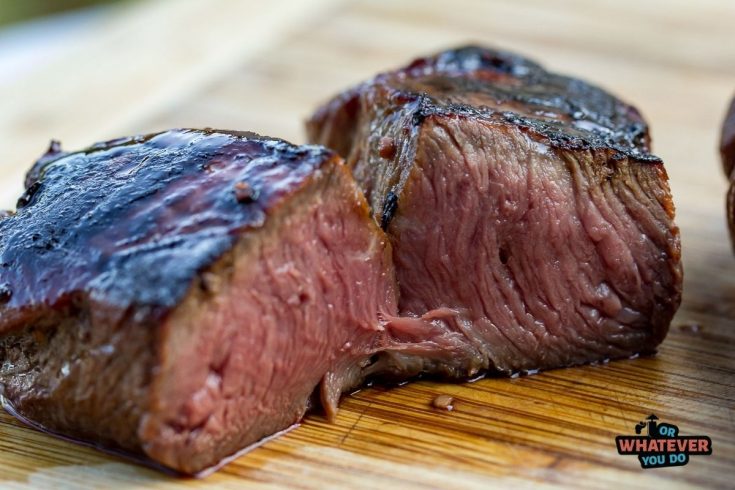 Tender flat iron steaks are smoked and then seared for the perfect steak. Marinade them for an extra kick of flavor, or skip it and let the beef really shine through.
Total Time
2 hours
10 minutes
Ingredients
6 flat iron steaks
salt & pepper
Instructions
Preheat your pellet grill or smoker to 200°. Place the steaks on and let them cook until they reach 115° internal temperature.
Remove from the grill and liberally salt and pepper the steaks. Preheat a gas griddle or cast iron pan over medium-high heat, and lay down a bit of oil in the pan or on the griddle.
Place the steaks on, and sear for 1-2 minutes on each side.
Let rest, covered, for 5 minutes before cutting.
Recommended Products
As an Amazon Associate and member of other affiliate programs, I earn from qualifying purchases.
Nutrition Information:
Yield:
6
Serving Size:
1
Amount Per Serving:
Calories:

189
Total Fat:

11g
Saturated Fat:

4g
Trans Fat:

0g
Unsaturated Fat:

5g
Cholesterol:

71mg
Sodium:

115mg
Carbohydrates:

0g
Fiber:

0g
Sugar:

0g
Protein:

21g
Nutrition data provided here is only an estimate.
Yield: 1 batch
Jeremiah's Killer Steak Marinade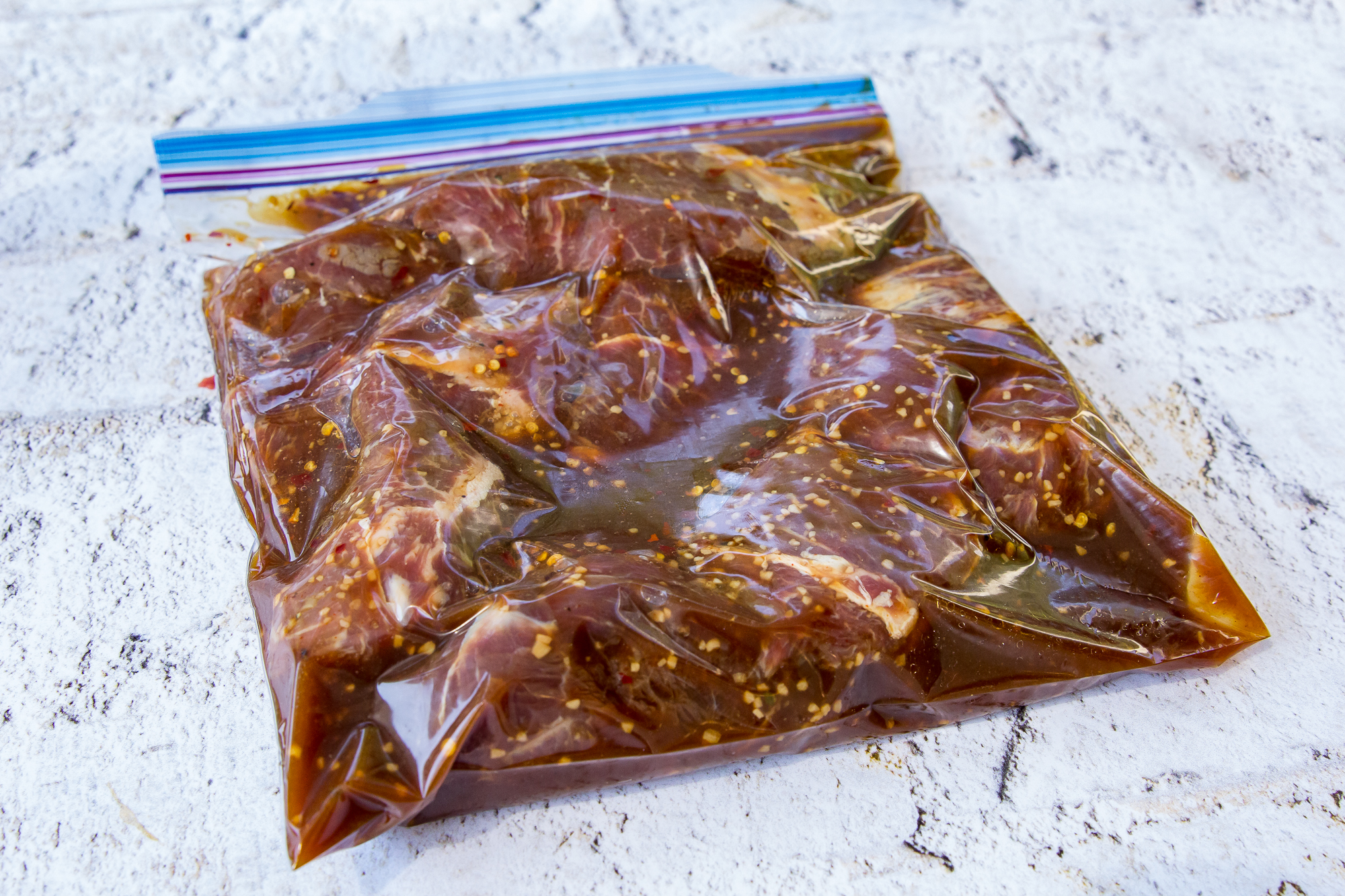 Delicious steak marinade takes your steak and turns it into something amazing.
Ingredients
1/2 cup soy sauce
1/2 cup pineapple juice
2 tablespoons honey
1/4 cup brown sugar
2 tablespoons minced garlic
1/4 cup oil
1/4 cup white vinegar
1 teaspoon minced fresh ginger (or 1/2 teaspoon dried ground ginger)
1 teaspoon onion powder
1/2 teaspoon granulated garlic
1/2 teaspoon granulated garlic
1/2 teaspoon crushed black pepper
1/2 teaspoon crushed black pepper
Instructions
Combine all the ingredients and stir until all of the sugar and honey is mixed in.
Marinate your steaks overnight before cooking.
Put the sauce in a saucepan and boil for 5 minutes, and then thicken with 1 tablespoon corn starch made into a slurry for a killer sauce option.
Nutrition Information:
Yield:
6
Serving Size:
1
Amount Per Serving:
Calories:

164
Total Fat:

10g
Saturated Fat:

1g
Trans Fat:

0g
Unsaturated Fat:

8g
Cholesterol:

0mg
Sodium:

1171mg
Carbohydrates:

19g
Fiber:

0g
Sugar:

15g
Protein:

2g
Nutrition data provided here is only an estimate.