This perfect grilled asparagus is my favorite, ever, and once you try it I think it'll be yours too! It isn't often that I call a recipe "perfect", so when I do – pay attention.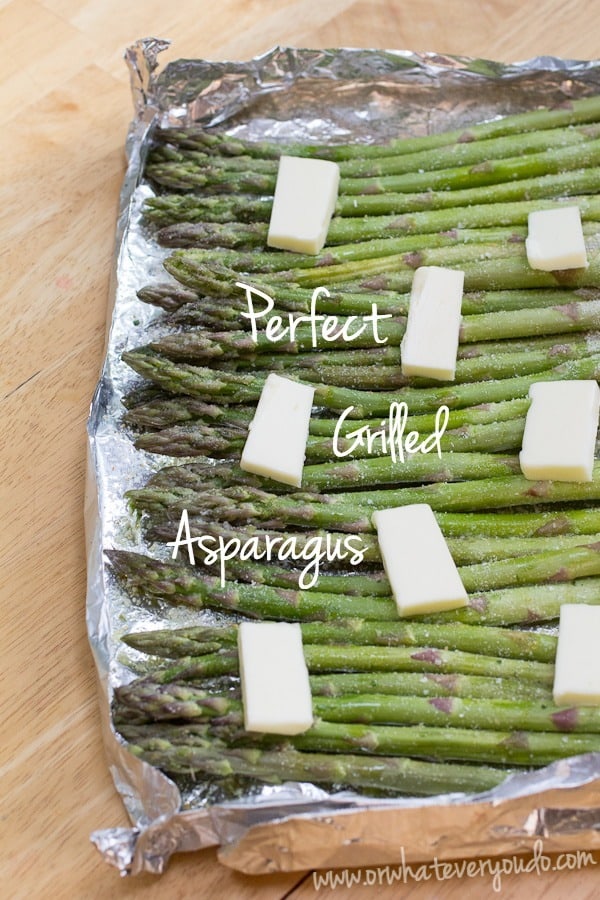 Perfect Grilled Asparagus
Did you guys know that my husband can cook his butt off? He's developed many of the recipes you see here on this site, and this asparagus is another one of his specialities. It is simple, easy, and delicious.
Perfect Grilled Asparagus is a special treat of the summer months when asparagus is tender and plentiful, and we like to have it as often as possible.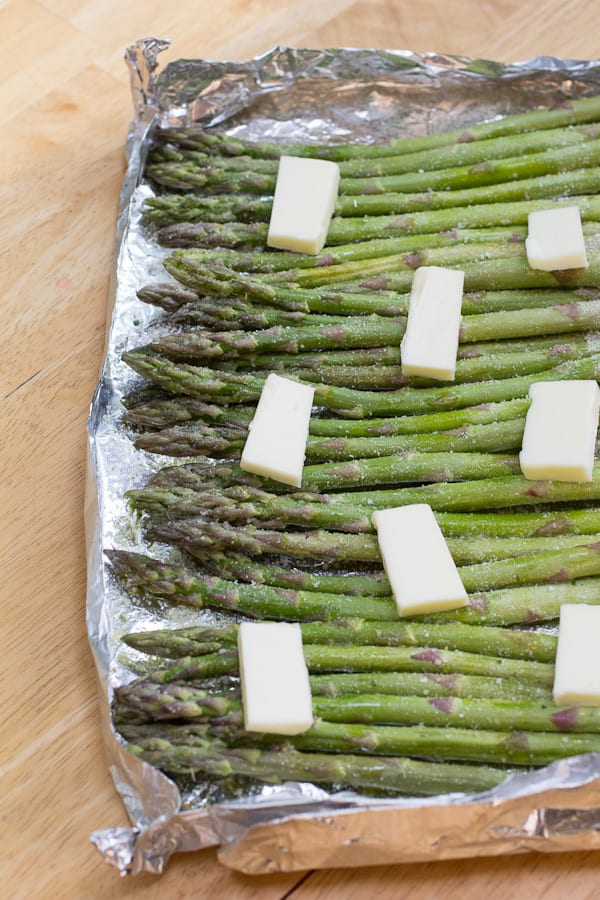 Serve this up at your next BBQ, and watch it disappear onto even the pickiest plates.
It is so easy to make this. Just do up a quick tin-foil tray with some sides on it. You don't want that butter to run right off the edge!
Visit page 2 for the recipe and some of my other favorite grilling recipes!