This Perfect Grilled Asparagus is my favorite, ever, and once you try it I think it'll be yours too! This uses fresh asparagus, a simple seasoning, butter patties, and a hot grill to take the natural flavor of the asparagus and amplify it.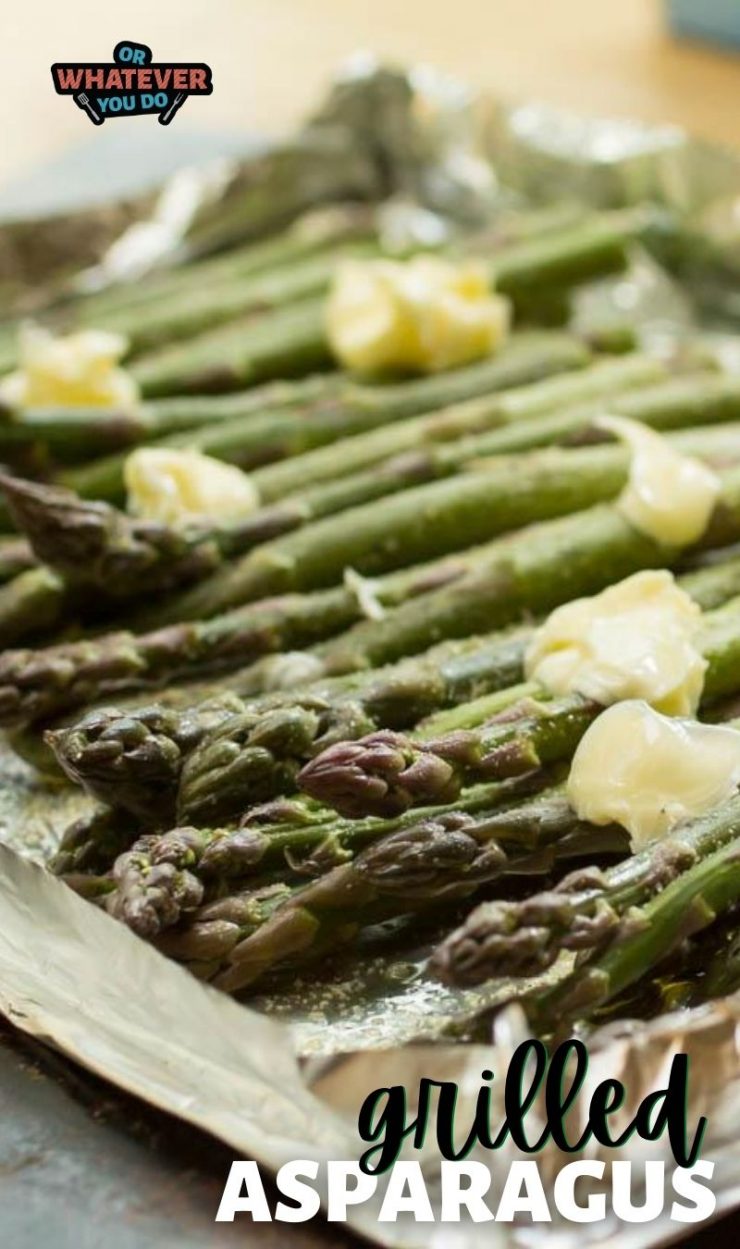 Grilled Asparagus
Did you guys know that my husband can cook his butt off? He's developed many of the recipes you see here on this site, and this asparagus is another one of his specialties. It is simple, easy, and delicious.
We love doing this on our Traeger wood-pellet grill to add a touch of smoke to the mix, and I think you will too. If you don't have a Traeger yet, don't let that stop you. This will work just as well on whatever grill you have.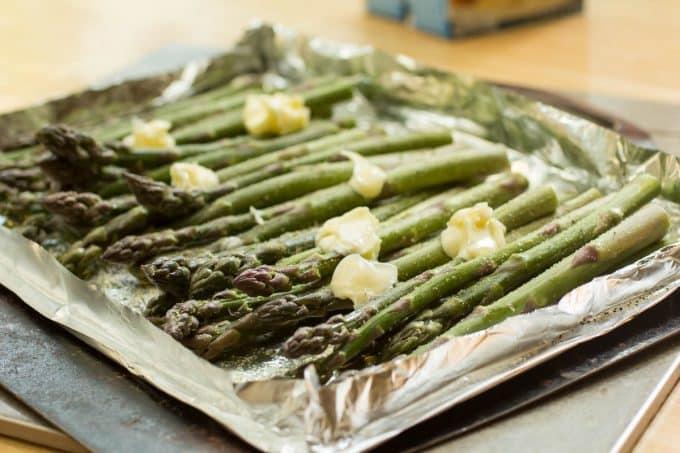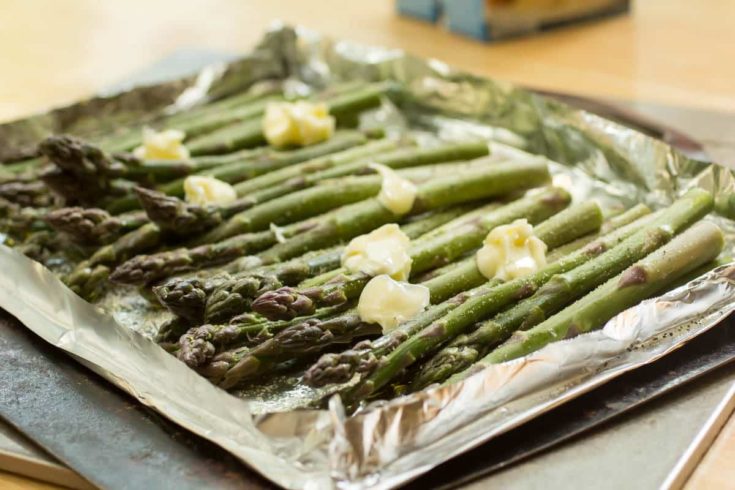 Visit my Traeger Recipe Collection for all of our awesome recipes in one convenient spot.
Grilled Asparagus is a special treat of the summer months when asparagus is tender and plentiful, and we like to have it as often as possible.
Serve this up at your next BBQ, and watch it disappear onto even the pickiest palates.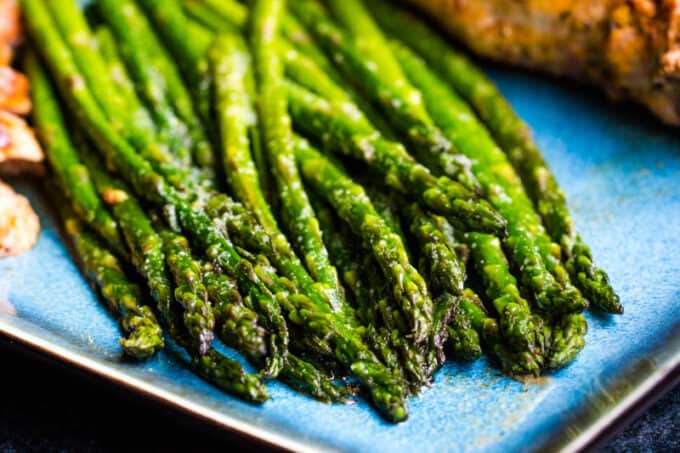 HOW TO GRILL ASPARAGUS
Heat up grill
Put seasoned asparagus on the grill
Close grill for 4 minutes
Open Grill
DEVOUR
Seriously though – this is so easy. You don't really need a "recipe", but I'm glad you showed up here for one anyway!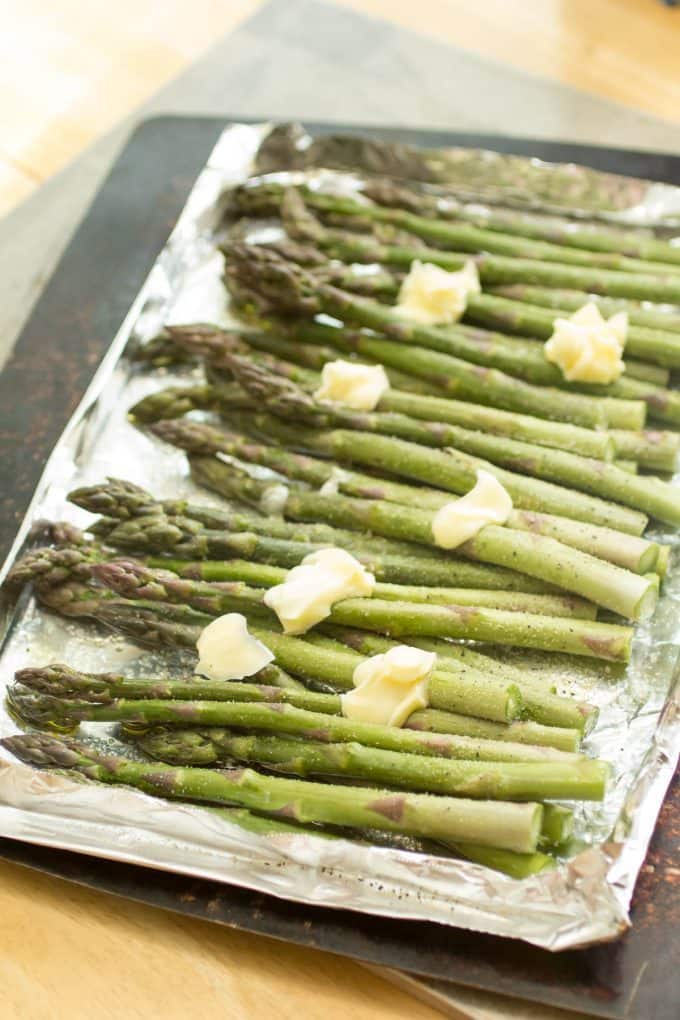 How to Grill Asparagus In Foil
We like to do a quick tin-foil tray with some sides on it around these parts. You don't want that butter to run right off the edge!
I recommend non-stick foil always and forever because I love that stuff with all of my everything, but if you don't have any I always recommend a little cooking spray on your cooking vessel pre-grilling.
Once that's done you just pop it on the grill. It cooks in minutes, but don't overdo it! You definitely want this to be a little under rather than a little over. No one likes limp mushy asparagus.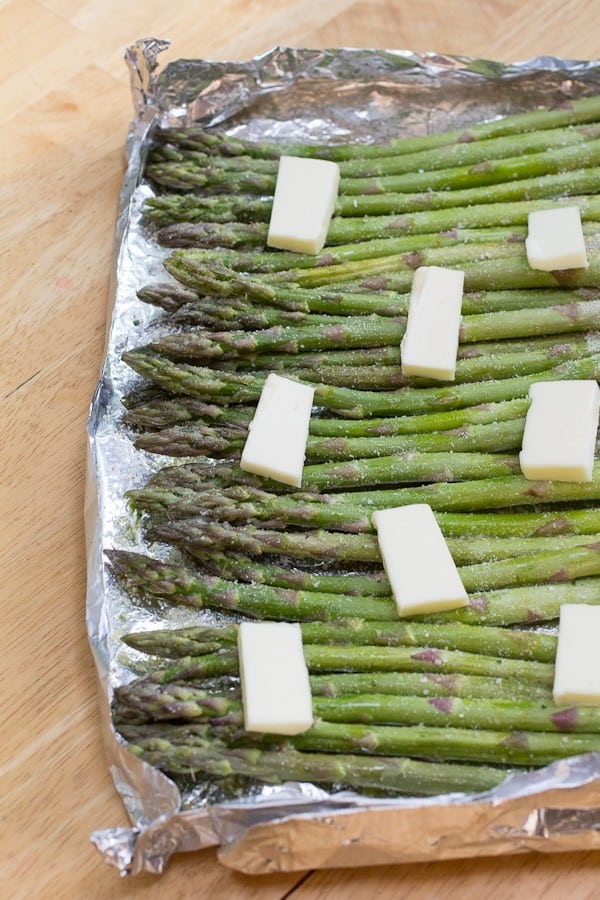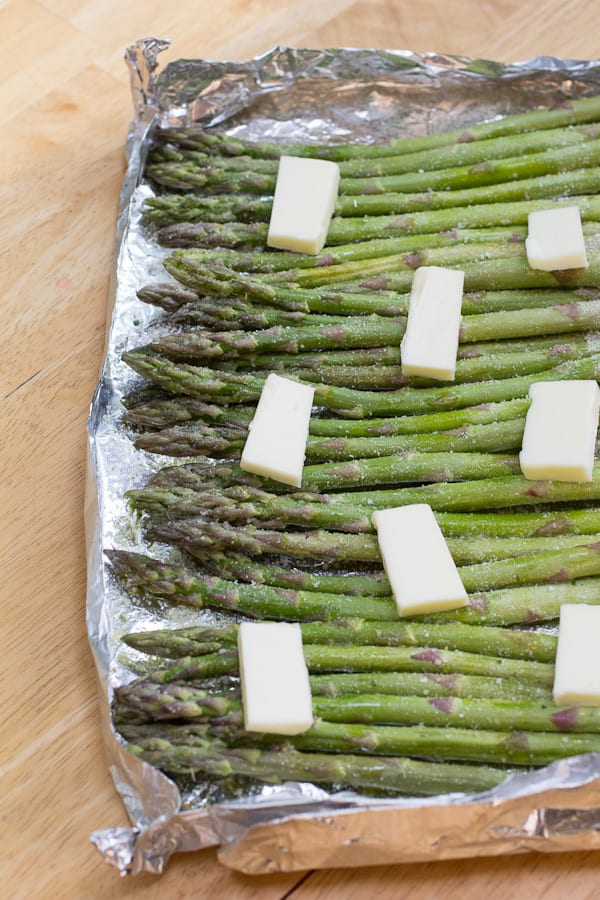 How to Cook Asparagus on the Grill
Preheat your grill! You want it hot when you put it on there.
Don't skimp on the seasonings.
LESS IS MORE. Please don't overcook!
Make more than you think you'll need. Even my vegetable-haters LOVE this. You're going to want seconds.
Buy the thin asparagus. No thicker than a pencil is ideal.
Snap off the ends to prevent you from getting the tough woody parts.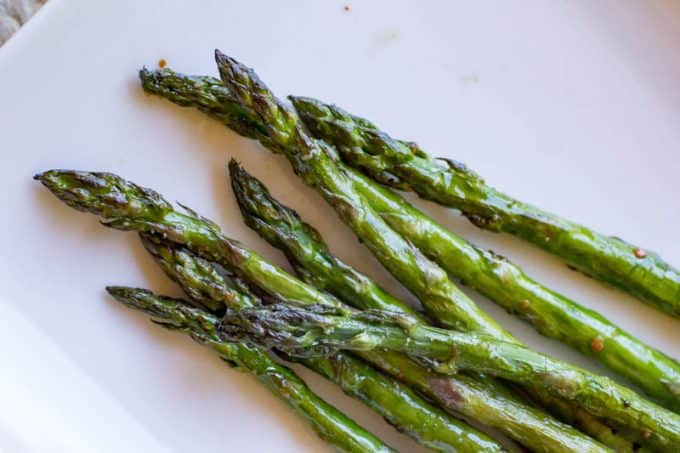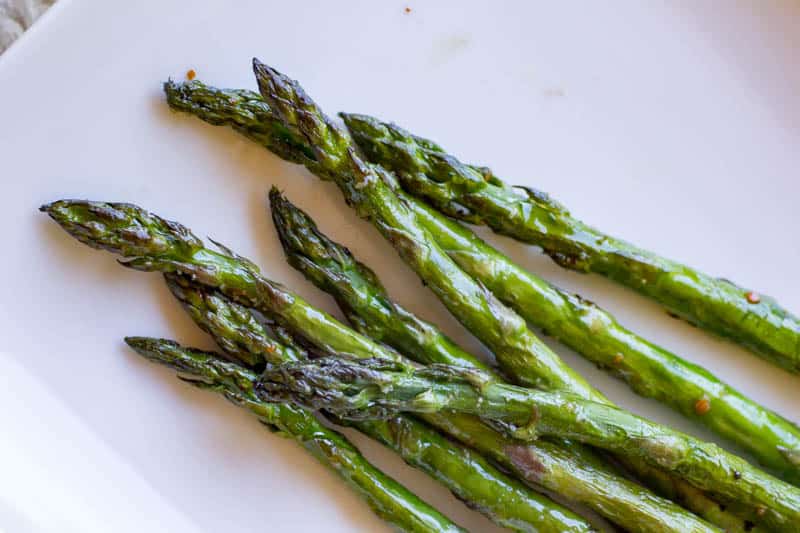 WHAT TO SERVE WITH GRILLED ASPARAGUS
Check out our OWYD shop!
Featured Reviews from Real Readers!
Stacey says, "Truly the best asparagus recipe I've ever had! My husband, who isn't crazy about asparagus, had seconds of this!! We have already made this close to 10 times this summer!"
Yield: 4 servings
Perfect Grilled Asparagus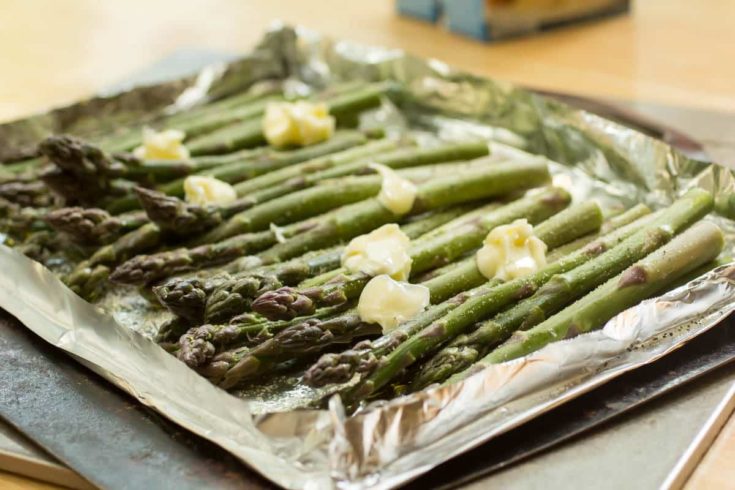 This asparagus is grilled and amazing. I don't bestow the "perfect" title easily. This one deserves it.
Ingredients
1 pound asparagus, ends cut off or peeled, and washed
1/2 teaspoon garlic salt
1/2 teaspoon onion powder
1 tablespoon olive oil
2 tablespoons butter, salted
Instructions
Preheat your grill to 375-400°.
Fold up a little foil tray with raised sides. You can also use a small baking pan for this, just make sure it has sides and is secure.
Cut off the tough ends of the asparagus, and wash well. Let dry, and then toss with olive oil.
Season evenly with seasonings, and lay in a single layer on a baking tray.
Top with pats of butter, and grill over medium heat until the asparagus is tender-crisp, about 6-8 minutes.
Toss lightly in the butter that has melted at the bottom of the tray, and serve immediately.
Recommended Products
As an Amazon Associate and member of other affiliate programs, I earn from qualifying purchases.
Nutrition Information:
Yield:
4
Serving Size:
g
Amount Per Serving:
Calories:

104
Saturated Fat:

4g
Cholesterol:

15mg
Sodium:

343mg
Carbohydrates:

4g
Fiber:

2g
Sugar:

2g
Protein:

2g