All of my favorite recipes featuring ButcherBox meat, all in one place! Here's my collection of recipes using all of the awesome beef, pork, chicken, and seafood we get delivered right to our door from ButcherBox!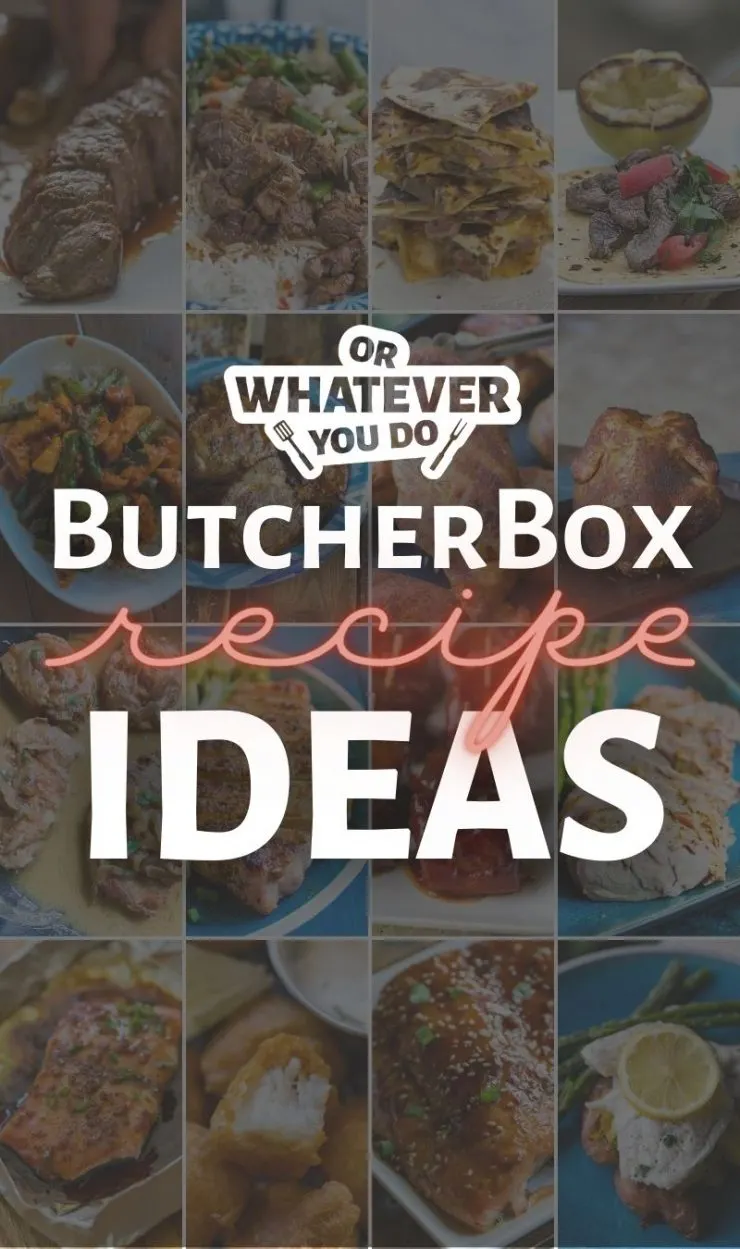 What is
ButcherBox

?

ButcherBox features 100% grass-fed, grass-finished beef, free-range organic chicken, heritage-breed pork, and wild-caught seafood in a monthly box delivered right to your door.

It is shipped in an eco-friendly 100% recyclable box with dry ice and arrives frozen and in peak condition.

I've been a member since August of 2019 and have gotten over 15 deliveries so far, and I'm consistently impressed by the quality of the meat that magically finds its way to my front doorstep.

I'm going to break this collection up into the specific cuts of meat that they offer. Use the Table of Contents below to jump right to the spot you want to be!
Not a ButcherBox subscriber yet?
BEEF
Burger Patties
Ground Beef
Top Sirloin Steaks
Flat Iron Steaks
Tri-Tip
Chuck Roast
Stew Beef
Ribeyes
Bottom of the Round Roast
Filet Mignon
NY Strip Steaks
Sirloin Cap
Bavette Steak
Ranch Steaks
Premium Steak Tips
CHICKEN
Whole Chicken
Boneless Skinless Breasts
Bone-In Chicken Thighs
Chicken Drumsticks
PORK
St. Louis Ribs
Boneless Pork Chops
Ground Pork
Breakfast Sausage
Pork Tenderloin
Ground Italian Sausage
Bone-in Pork Butt
ButcherBox Bacon
SEAFOOD
Wild Alaskan Salmon
Scallops
Cod
Lobster