Are you a huge fan of comfort food like I am? I can't get enough. I'm an even bigger fan of my Traeger Cheeseburger Meatloaf. This is comfort food at its core.

TRAEGER CHEESEBURGER MEATLOAF
This isn't your grandma's meatloaf. This is tender, juicy and smokey, even better the next day meatloaf. This is the kind of meatloaf recipe that you should double so you can have leftover meatloaf sandwiches the next day.
One thing that makes this meatloaf extra flavorful is the grilled onion. Grilling the onions makes this extra delicious. Another addition that isn't normally in meatloaf is cheese.
Who doesn't love melted cheese!
Try my Traeger Cheeseburger meatloaf for dinner tonight, and you and your family will all be happy you did.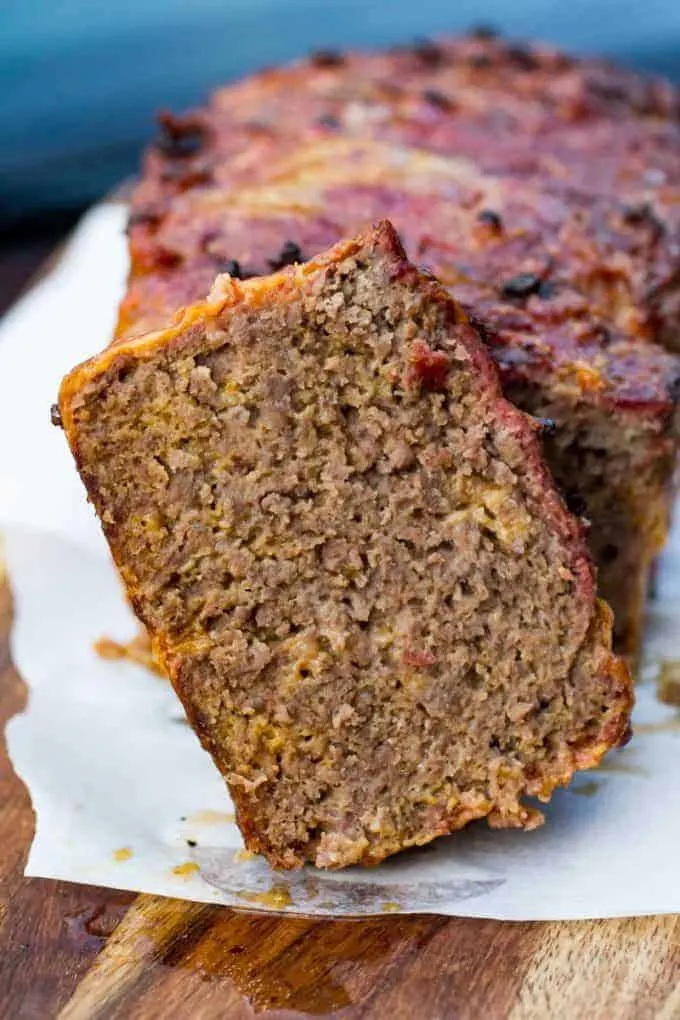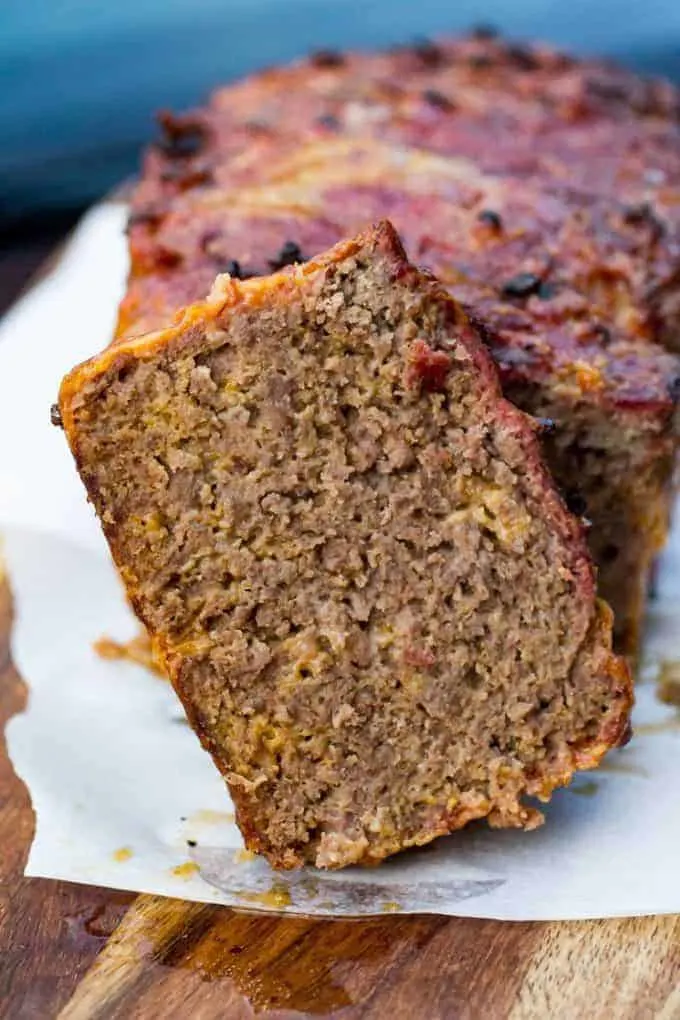 A BRIEF HISTORY OF MEATLOAF
You can trace meatloaf back to the fourth or fifth century. A version of it has been found in a Roman cookbook which included cuts of meat with wine and bread. I don't know about you, but I am glad we all have made major improvements on the sometimes maligned classic meatloaf.
When the Great Depression came to America in the 1920's and money was tight, leave it to the American housewife to make meatloaf popular once again. Expensive cuts of meat were not readily available, so ground meat was the way to go. There are many versions of meatloaf these days and it doesn't have the stigma that it once did.
If you haven't made the investment in the Traeger grill, that's okay (although I highly recommend it), you can still make this in the oven and it will work just as well. This is a very easy and extra flavorful meal.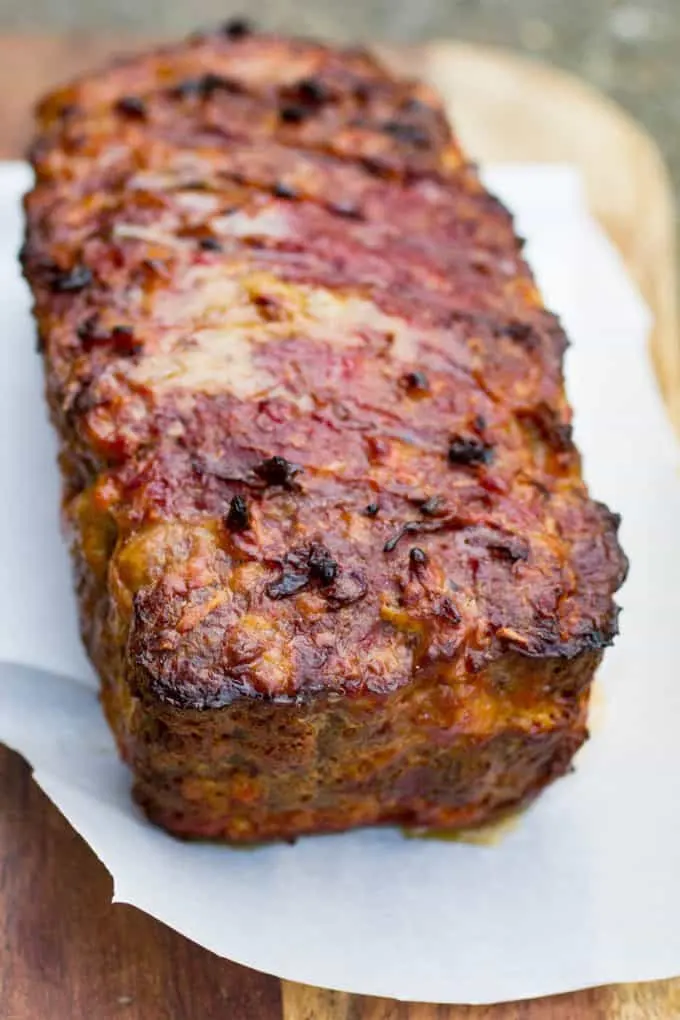 WHAT SHOULD I MAKE WITH MY MEATLOAF?
I love making my Extra Creamy Roasted Garlic Mashed Potatoes with this meatloaf, but if you prefer pasta you should try my Greek Pasta Salad.
Looking for a hot pasta? Try my fabulous simple garlic noodles. I love to make my Garlic Fry Bread Recipe or my Garlic Breadsticks and make a nice green salad also and dinner is done!
(Pro tip: You know what goes great with my garlic fry bread? My Traeger Seafood Alfredo! So good.)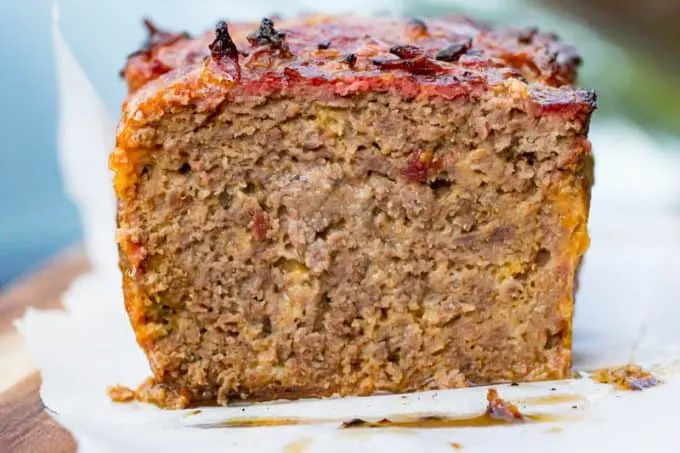 NEXT DAY MEATLOAF
I highly recommend making a meatloaf cheeseburger the next day. This is a great way to use up those leftovers. If you have any. 😉 This makes the perfect lunch! Just serve it up on two toasted buns, melt some cheese on top, and load up all of your favorite burger toppings.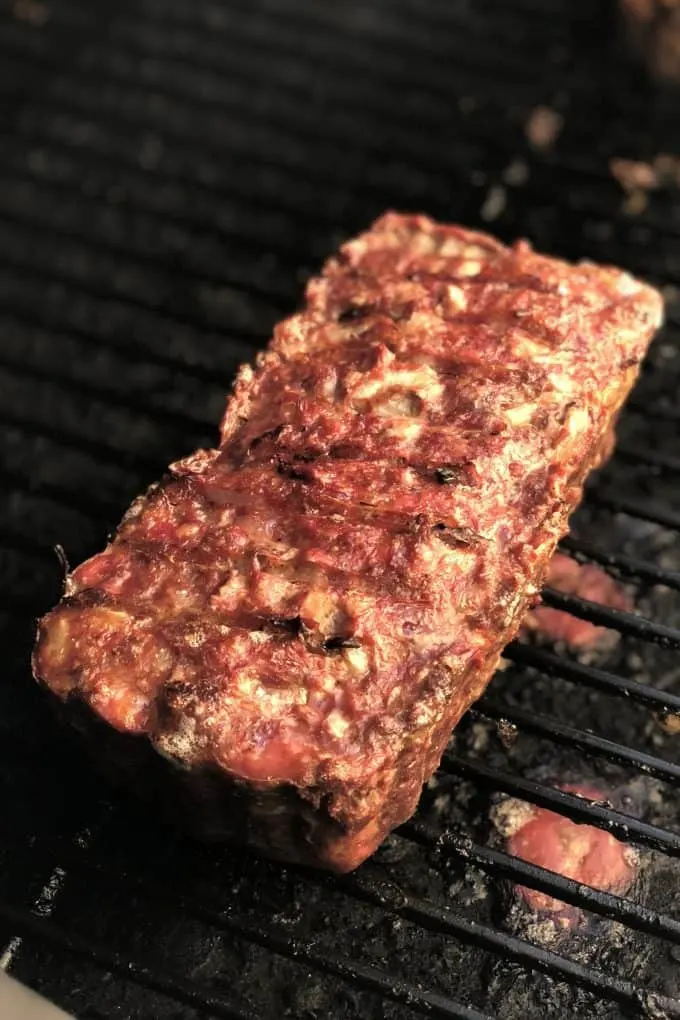 WHAT CAN I MIX INTO MEATLOAF?
So this meatloaf comes stock with some big flavors like bacon and cheese and all of the classics of your favorite cheeseburger, but there's a lot of room for customizations here. Mix in a few of the following depending on what your favorite is!
Grilled Onions
BBQ Sauce
Pickles
Pineapple Chunks + Teriyaki Glaze
Blue Cheese Crumbles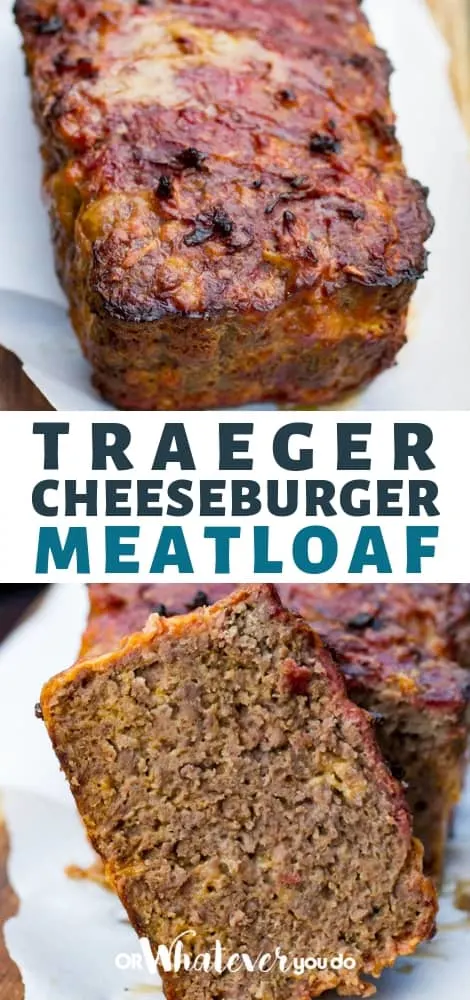 Yield: 2 loaves
Traeger Cheeseburger Meatloaf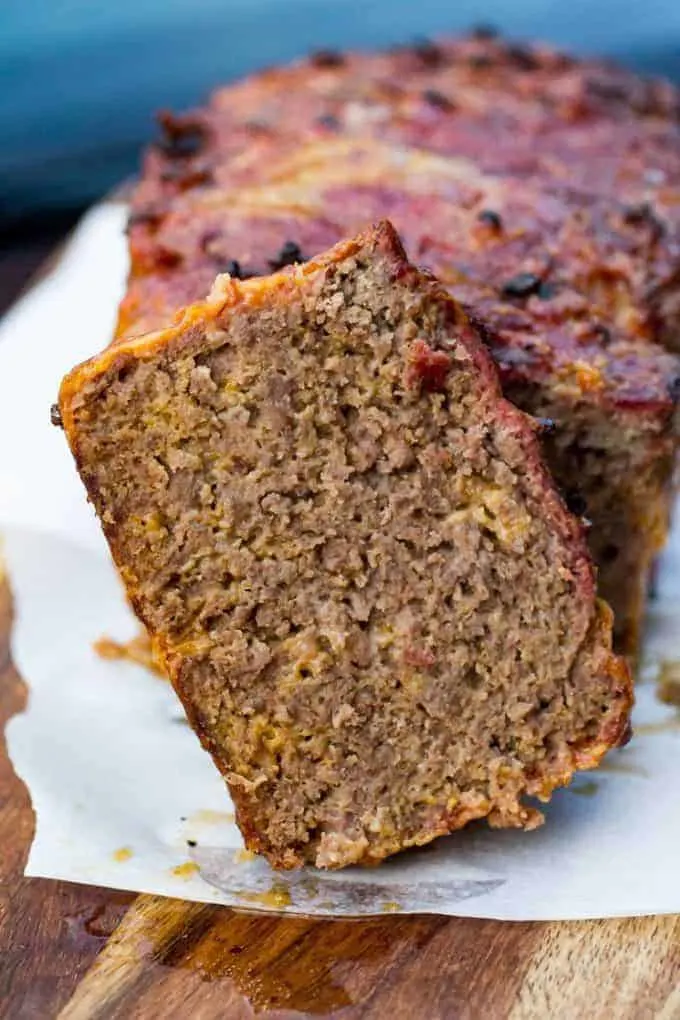 This Traeger Cheeseburger Meatloaf is tender, juicy, and a little smokey, and even better the next day. This is the kind of meatloaf recipe that you should double so you can have leftover meatloaf sandwiches the next day. Or just leave it single if you don't have a giant family like mine because this recipe makes two loafs!
Total Time
1 hour
25 minutes
Ingredients
Meatloaf
1 small onion, finely diced
2 large eggs
1 egg yolk
1/4 cup milk
1/2 cup ketchup
2 tablespoon yellow mustard
1/2 teaspoon salt
1/4 teaspoon ground black pepper
1/2 teaspoon dry mustard
1/2 teaspoon onion powder
1/4 teaspoon garlic powder
1 teaspoon dried parsley
1 tablespoon minced garlic
1/4 cup panko breadcrumbs
1 sleeve crushed saltine crackers
1 cup cooked and crumbled bacon
2 cups shredded cheddar cheese
2.5 lbs 90/10 ground beef
Sauce
1/2 cup ketchup
1/4 cup brown sugar
3 tablespoons apple cider vinegar
Instructions
Preheat your Traeger to 375°.
Mix in all of the loaf ingredients except the ground beef. Stir until well combined, and then add ground beef and mix until fully incorporated.
Press down into two foil loaf pans that have been lightly sprayed with cooking spray.
Place the loaf pans onto the Traeger and close the lid and cook for 25-30 minutes.
Mix together the sauce ingredients until well combined.
Carefully flip over the entire loaf pan to turn out the loaf directly onto the grill grates. BE CAREFUL you don't want it to break apart. Gently brush with some of the sauce. Grill for 20 minutes and then gently flip. Brush with some more of the sauce.
Grill another 20 minutes, or until the internal temperature reaches 160 degrees. Remove from grill and let rest for 10-15 minutes before serving.
Slice the loaf and serve hot!
Notes
You can totally make this in the oven if you don't have a Traeger. It'll be delicious, I promise.
Nutrition Information:
Yield:
12
Serving Size:
1
Amount Per Serving:
Calories:

293
Total Fat:

18g
Saturated Fat:

8g
Trans Fat:

0g
Unsaturated Fat:

9g
Cholesterol:

103mg
Sodium:

794mg
Carbohydrates:

13g
Fiber:

0g
Sugar:

9g
Protein:

19g
Nutrition data provided here is only an estimate. If you are tracking these things for medical purposes please consult an outside, trusted source. Thanks!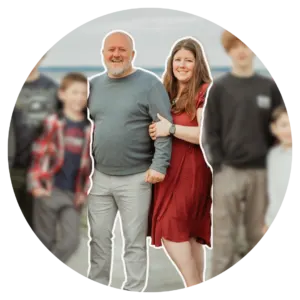 Nicole Johnson, a self-taught expert in grilling and outdoor cooking, launched Or Whatever You Do in 2010. Her blog, renowned for its comprehensive and creative outdoor cooking recipes, has garnered a vast audience of millions. Nicole's hands-on experience and passion for grilling shine through her work. Her husband, Jeremiah Johnson, also plays a pivotal role in recipe development, adding his culinary flair to the mix. Together, they form a dynamic duo, offering a rich and varied outdoor cooking experience to their followers.