This easy Homemade Hamburger Helper is made with run-of-the-mill ingredients, ALL OF WHICH you can probably pronounce, unlike the boxed magic it is named after. Which I also love, but don't buy very often because let's be honest. If we can avoid processed foods, we probably should now and then.

(This post first appeared on Or Whatever You Do way back in 2013! You're seeing some updated photos and additional details here, but the main point hasn't changed. This is still a family favorite.)
Homemade Hamburger Helper
In our house, this meal is affectionately known as Beefy Noodles. Beefy noodles have become kind of a staple in my house. It is stick-to-your-ribs, guaranteed that my kids will eat, FAST, easy-cooking dinner.
Nothing fancy here, just home cooking with real ingredients. What it really is, is my homemade Hamburger Helper, only with ingredients that we don't have to Google to know what they actually are. It takes about 30 minutes from start to finish, including popping a vegetable in the microwave or oven to round out the meal.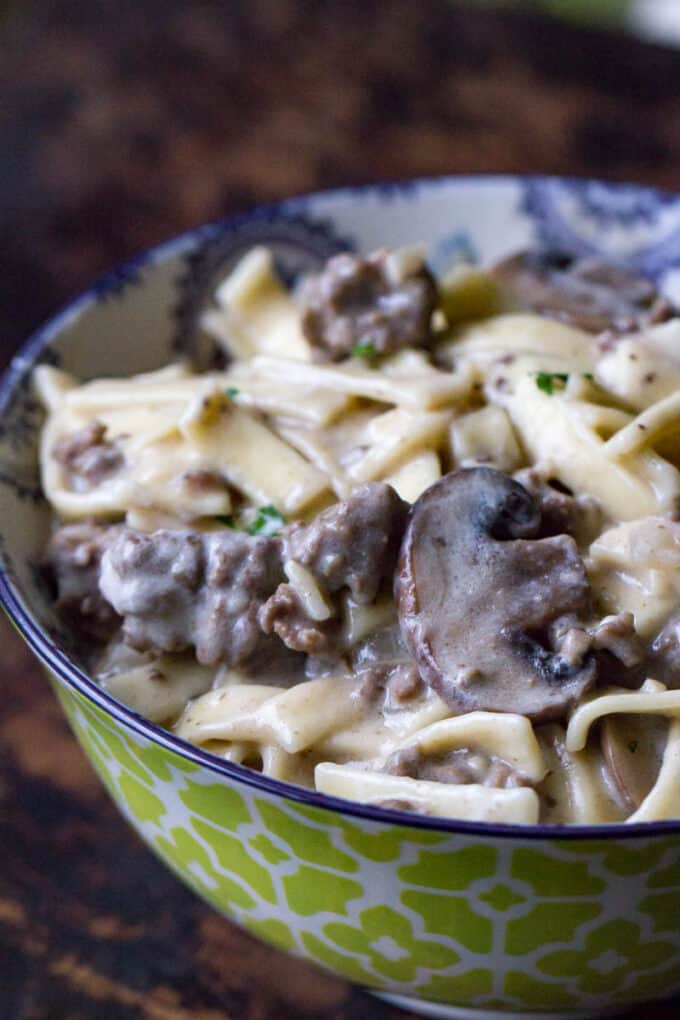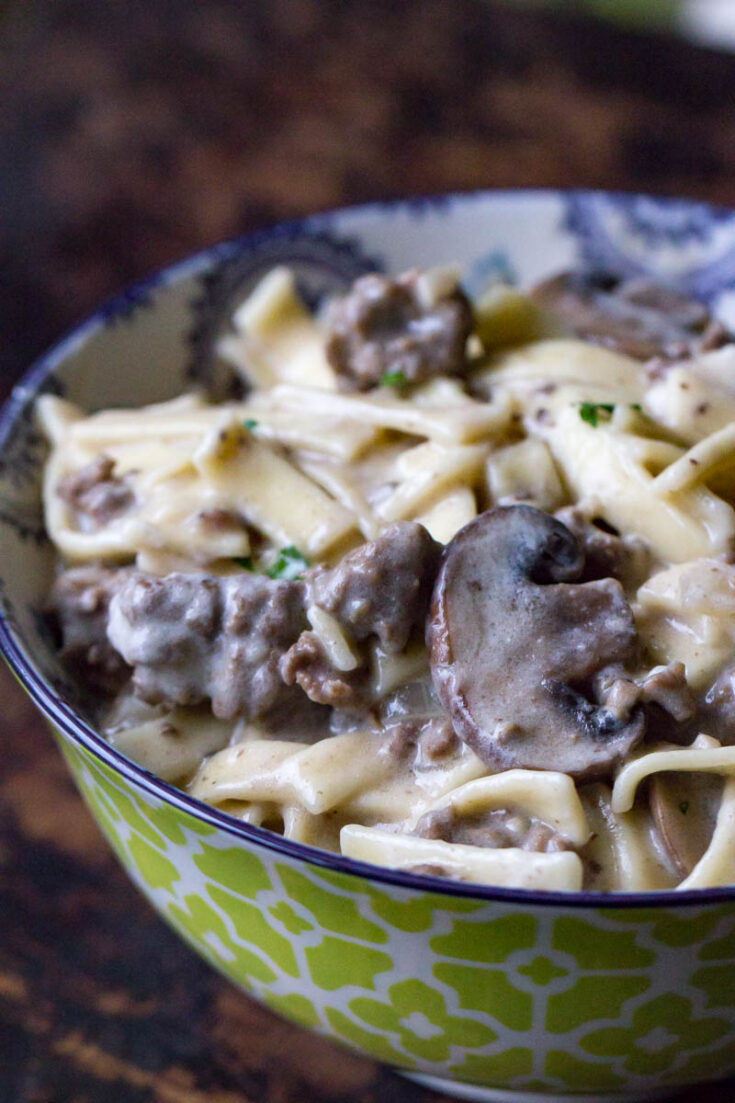 What Ingredients Are In Homemade Hamburger Helper
One of the great things about this dish is that 95% of the time, I have all of these ingredients readily available in my fridge and cupboards. That means if I'm out of most everything, I still can make this. Or at least some variation of it.
Sure, sometimes I'm short an ingredient or two, but the magic of this easy skillet dinner is that it doesn't even matter. Substitute, omit, or alter to your heart's content. I bet it'll still be delicious.
The standard ingredients in homemade hamburger helper are:
ground beef (I've used ground pork too, and it was great)
onion (can totally skip this if you don't have a fresh one, use dried, or just add in extra onion powder)
onion powder
garlic powder
seasoned salt
flour (or cornstarch, in a pinch)
cooking sherry (or marsala, or dry white wine)
beef bouillion (any kind will do. Beef stock also works!)
egg noodles (or whatever noodles you have handy)
sour cream (or cream, or even milk)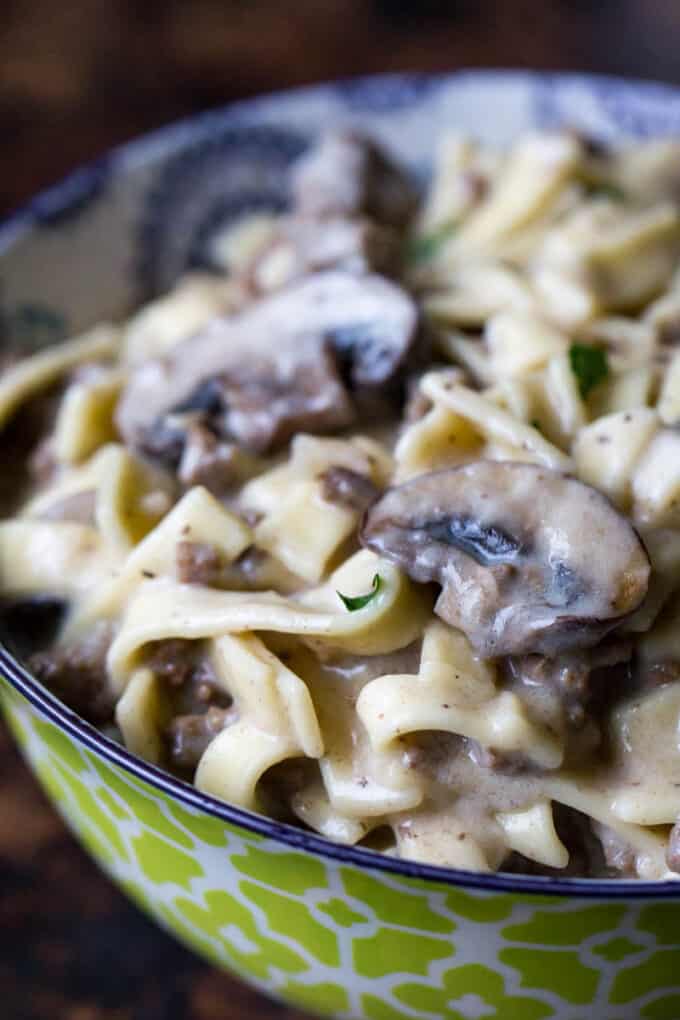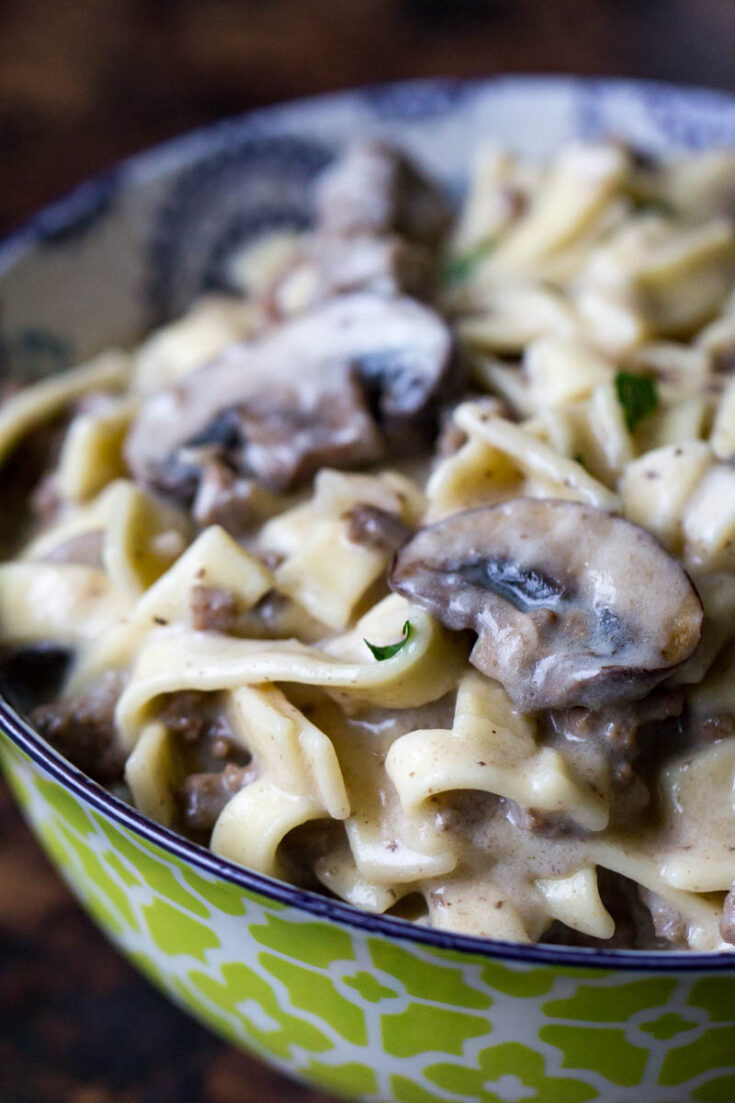 How to Make Homemade Hamburger Helper
Start out by putting a large pot of water on to boil. SALT THE WATER. It should taste like the ocean, but not so salty that you make a weird face. But way more than you think you'll need.
Cut up your onion and saute it over medium heat with about the oil or butter in the pan. Cook until the onions start to soften, but not brown.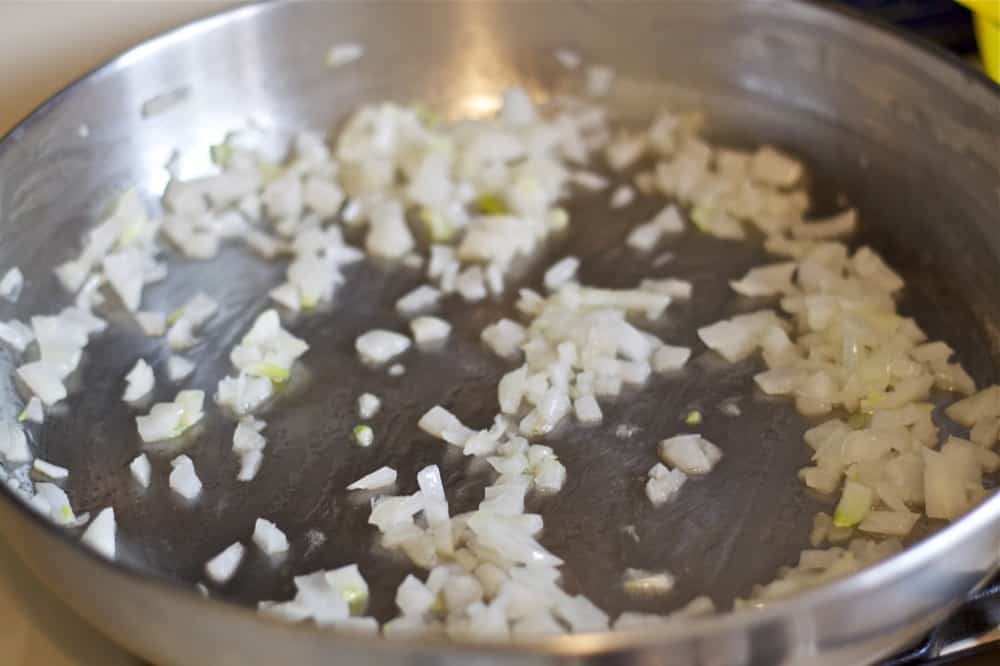 Next add about a pound of ground beef to the pan. Season it with salt, pepper, garlic powder, onion powder, and seasoned salt.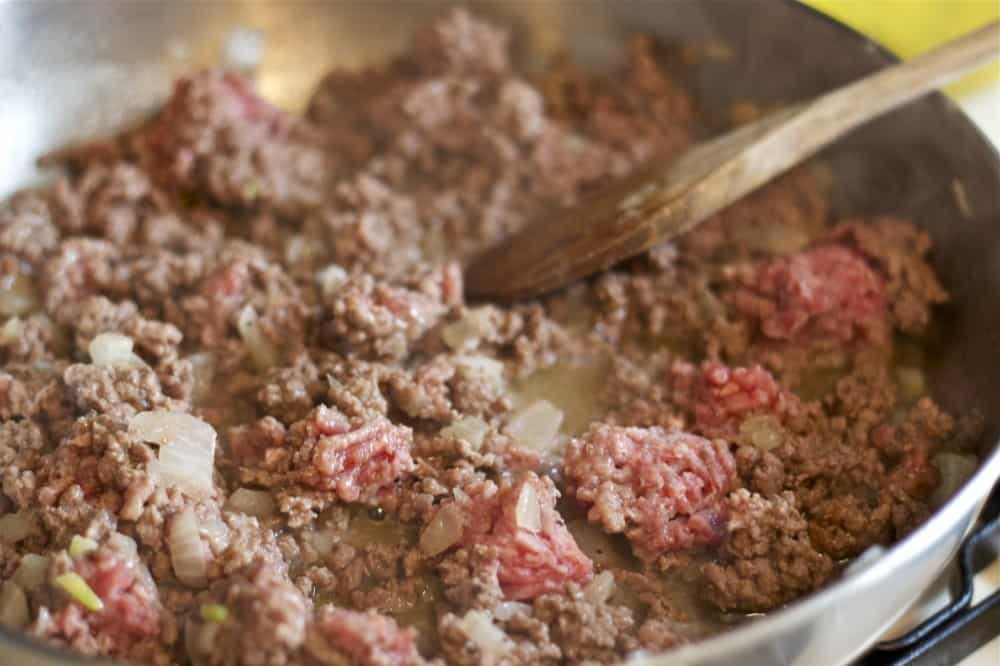 When the beef is fully cooked, tilt the pan up and let the grease run to one side of the pan. For this size batch, there was just enough to make a decent roux to thicken the sauce. If you want to reduce the fat content of this dish, feel free to drain the fat and use a cold water/flour thickener at the end.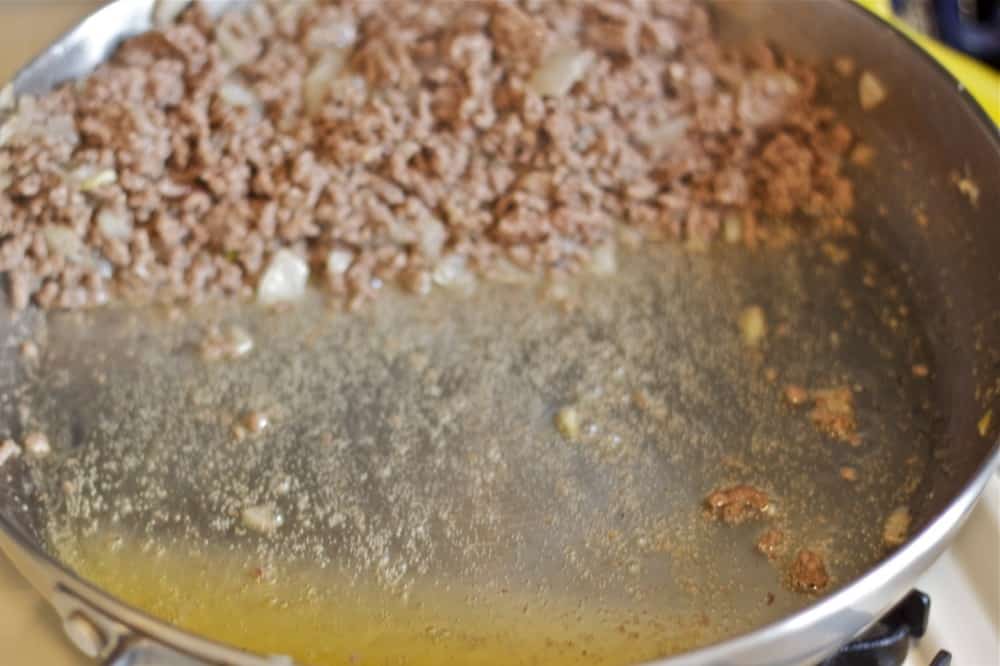 Add enough flour to the fat to make a thick roux.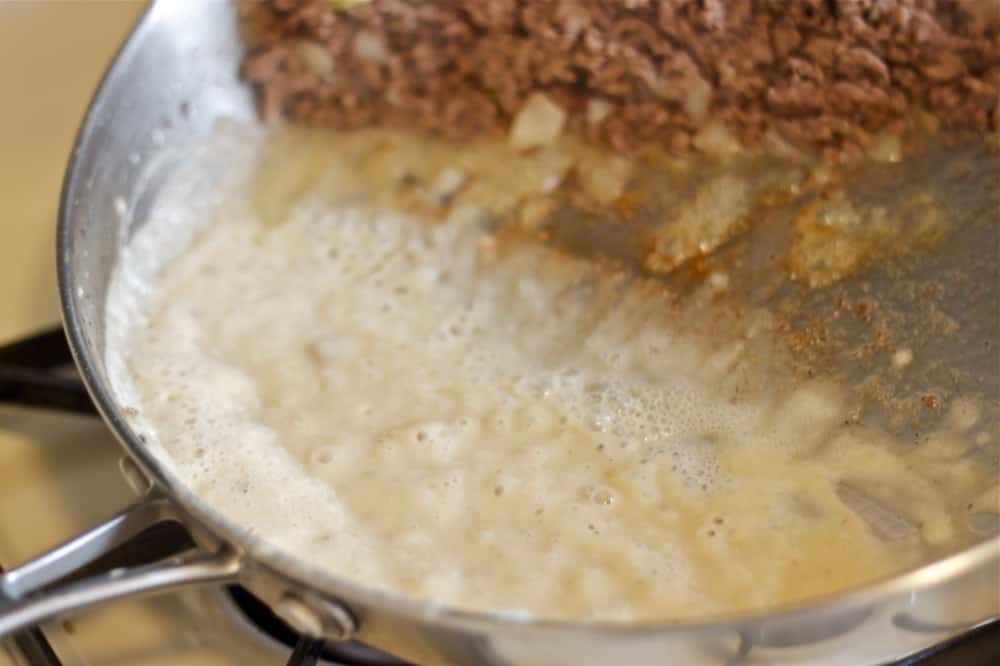 Cook that for a few minutes, stirring frequently, then mix it together with the beef and add the cooking sherry to the pan.
Next, quickly start adding cups of the hot water from your boiling pot of noodles. I added about 4 cups. Just add water, stirring frequently, until you get the thickness you like.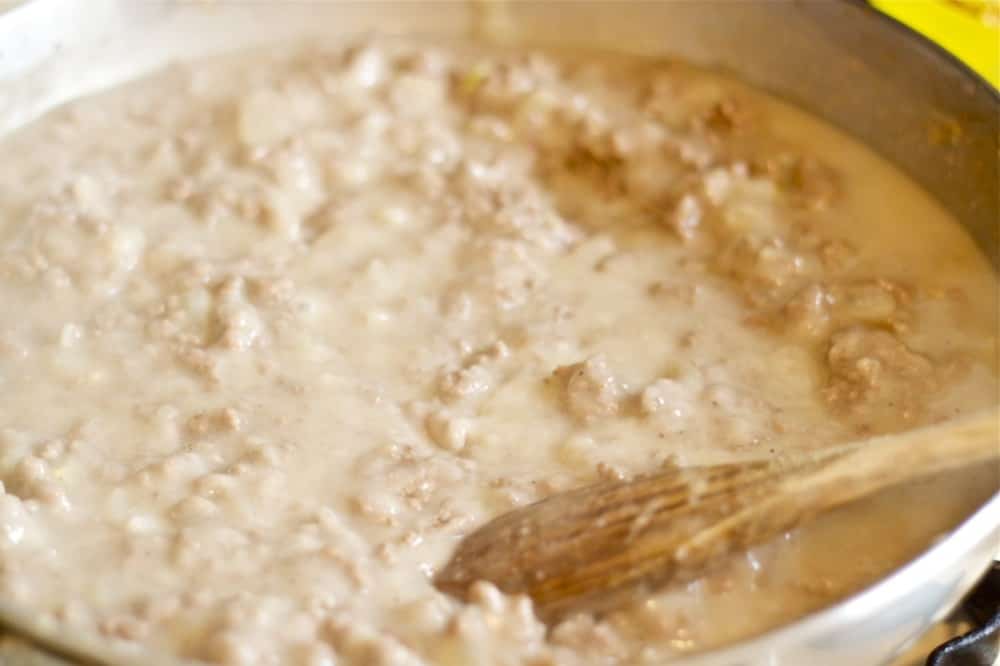 Next, add some beef bouillon. (I prefer the Better Than Bouillon brand, but have recently used some other brand successfully. I would not recommend using the little cubes or granules. I don't know if they would dissolve properly.)
Depending on the kind you use, you'll need about 2 tsp or so. Taste it as you go until it reaches the level of beefiness that YOU prefer.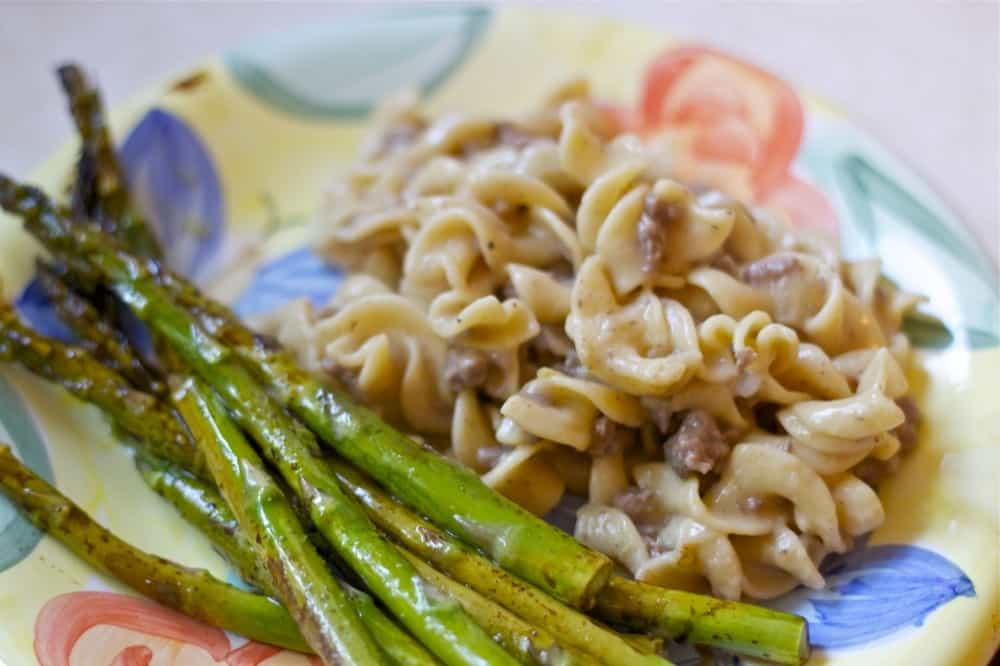 If you opted to thicken with a water/flour thickener, thicken after the beef base is fully combined and incorporated. If you've already thickened with a beef-fat roux, skip this part.
Mix your noodles in with your sauce, throw in and mix up with a dollop of sour cream, and you are done!
We prefer egg noodles for this dish, but any kind of noodles would work. We've used macaroni many times. Rotini, a lot. Shells even, when we were desperate.
Serve this with your favorite vegetable and dinner is done.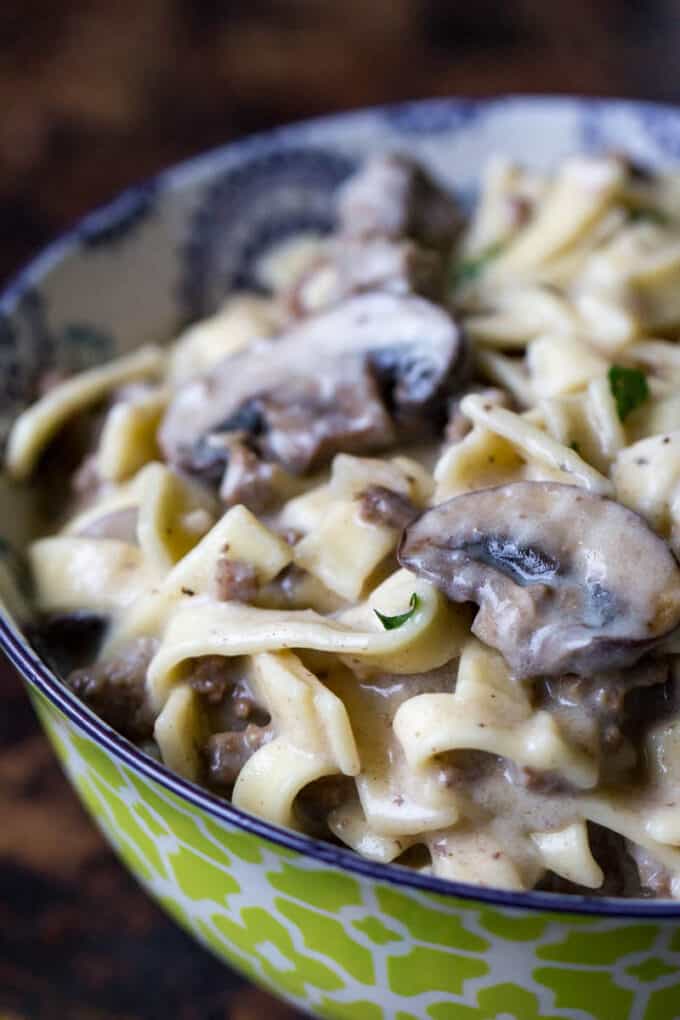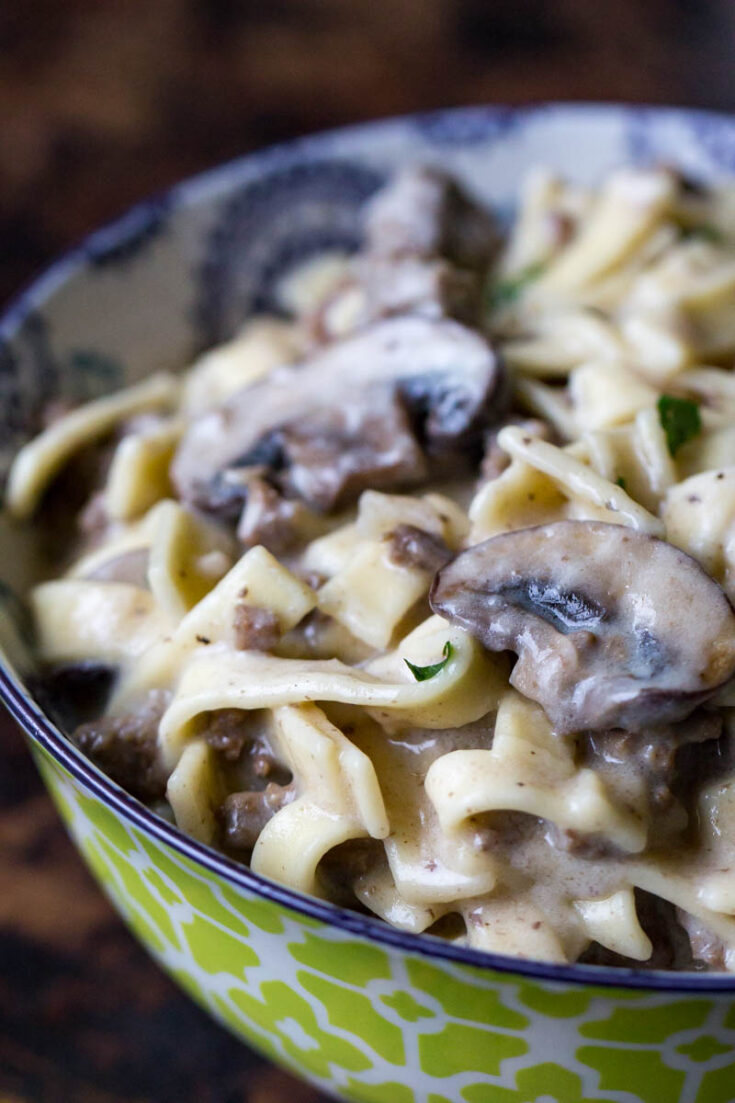 What should I serve with Homemade Hamburger Helper?
I usually opt for something simple like frozen corn or green beans, but if you want to get a little fancy some of these milk rolls would be amazing.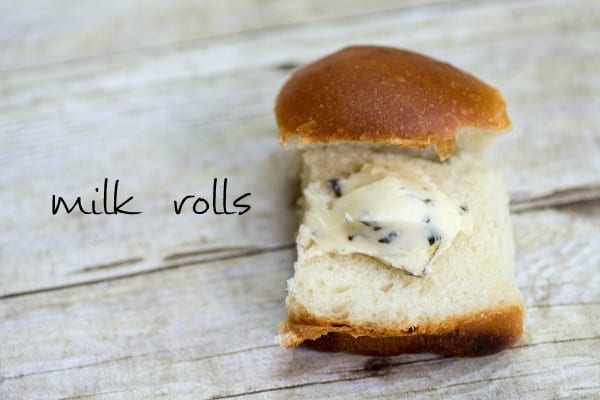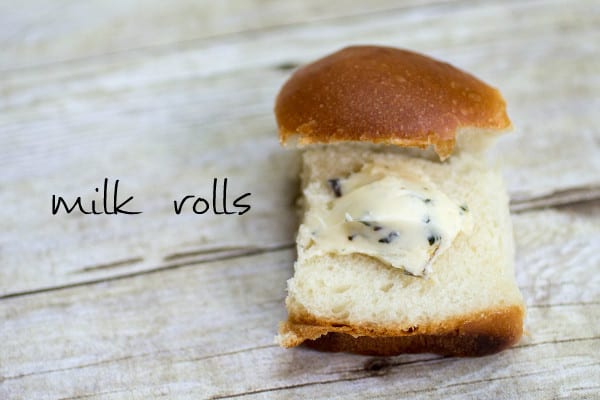 Since homemade hamburger helper is basically a meal in itself, I usually opt for something light and green. A fresh salad with my homemade Greek Freak dressing would be perfect to cut through the rich pasta sauce here.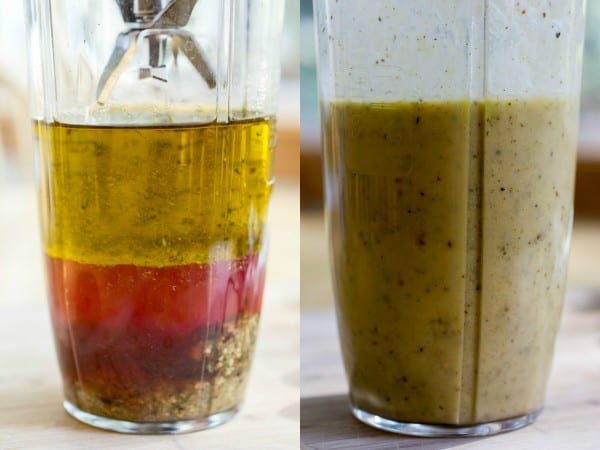 What cocktails would work well with Homemade Hamburger Stroganoff?
Any and all drinks would go with this easy dinner. If you want something fun to sip on while you are cooking, I recommend one of the following:
Pin for later!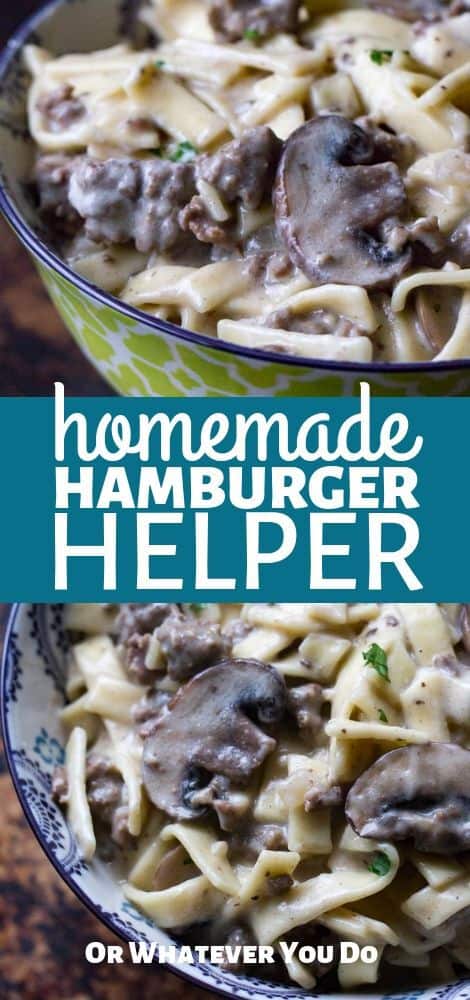 I'm linked up with Julia's Simply Southern! Check it out!
Yield: 6 servings
Homemade Hamburger Helper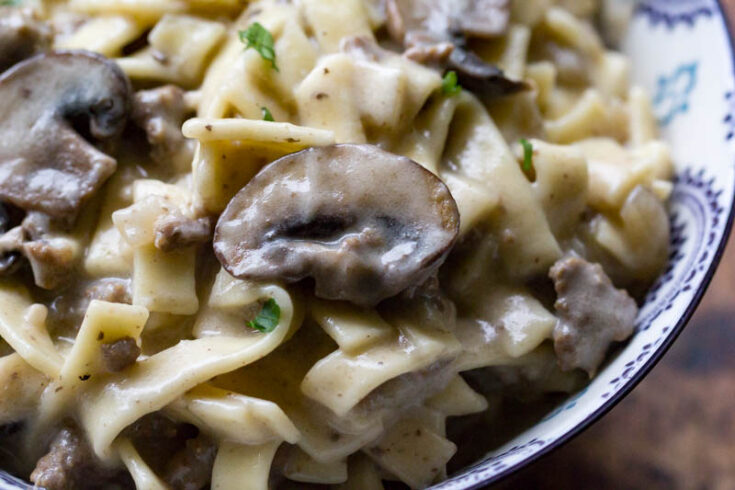 Simple but tasty meal that you can have on the table in 30 minutes! Great substitue for the boxed dinners with the mystery ingredients.
Ingredients
1 lb lean ground beef
1/2 onion
2 TBSP cooking oil
Salt & Pepper
1/2 tsp onion powder
1/2 tsp garlic powder
1/2 tsp seasoned salt
fat from browned beef
1/4 - 1/2 cup flour
3 TBSP cooking sherry
3-6 cups of water from pasta pot
1 TBSP Better Than Bouillon - Beef
1 - 11/2 lbs egg noodles
1/4 cup sour cream
salt to taste
Instructions
Cut up 1/2 an onion and saute in a large pan with 2 TBSP cooking oil over medium heat until softened.
Add ground beef, turn heat up to medium-high, and season with salt, pepper, onion & garlic powder, and seasoned salt.
Tilt pan, push beef to one side, and let fat from beef collect on the other. Add enough flour to make a thick roux. Cook over low heat, keeping pan tilted, for 2 minutes.
Set pan back down and combine flour roux with beef. Add sherry & enough pasta water to make a sauce, stir frequently.
Add your Better Than Bouillon, beef, and stir to combine. Taste sauce and add additional salt if necessary.
Add cooked egg noodles to pan and toss to cover pasta. Stir in sour cream.
Nutrition Information:
Yield:
8
Serving Size:
1
Amount Per Serving:
Calories:

708
Total Fat:

23g
Saturated Fat:

7g
Trans Fat:

0g
Unsaturated Fat:

12g
Cholesterol:

164mg
Sodium:

520mg
Carbohydrates:

86g
Fiber:

4g
Sugar:

2g
Protein:

37g
Nutrition data provided here is only an estimate. If you are tracking these things for medical purposes please consult an outside, trusted source. Thanks!