French Onion Stuffed Meatballs are the ULTIMATE comfort food. Combining the best of so many worlds with super-flavorful caramelized onions, tender, juicy meatballs, and lots of gooey cheese – these are SO worth the work.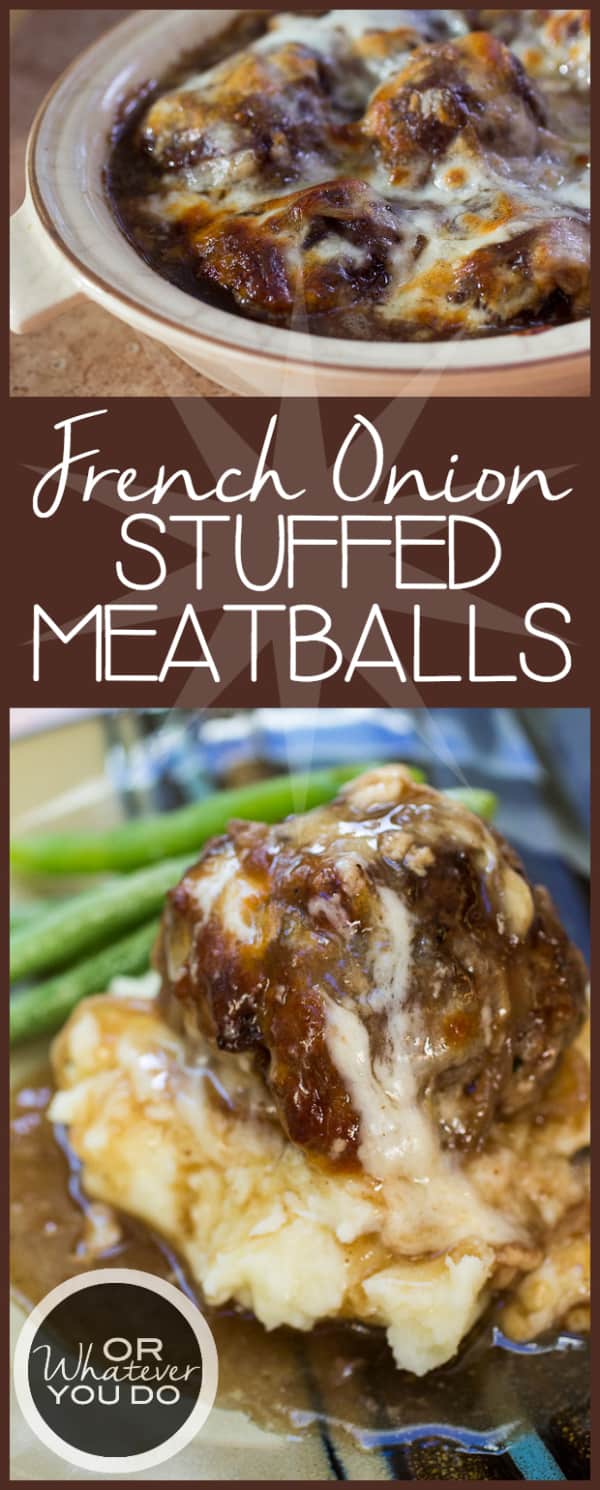 French Onion Stuffed Meatballs
Now that the weather is turning a bit, I can finally share with you guys one of the BEST blogger recipes I have ever tried. Hands down. Brianne from Cupcakes & Kale Chips hit a homerun with this recipe. It is unique, creative, and so satisfying and delicious.
I made quite a few changes based on the ingredients I had on hand, and my inability to ever follow a recipe exactly as written. It is a sickness. I just can't do it.
That being said, take a peek at what you have on hand, and make Brianne's original recipe, my variation, or a combination of the two. Experiment, and adapt it to your own tastes, and your own style.
These french onion stuffed meatballs would be easily adapted to a slow cooker. Just toss the browned meatballs into a crockpot, top as instructed, and cook on low for 2-3 hours or high for 1-2 hours. Adjust the cooking times for your personal slow cooker as needed.
You probably will miss out on a bit of the cheese browning that you would get in the oven, but if your slow cooker stoneware allows for it you can finish these in the oven.
Have you seen our Crazy for Crock Pots recipe group over on Facebook yet? We are over 7000,  20,000,  38,000, 67,000 strong of recipe-loving members who love slow cooking! My awesome friend Judy from The Midnight Baker started it, and was kind enough to include me in on the fun! Stop by, join, and say hello!
See my post on caramelizing onions if you aren't familiar with the process.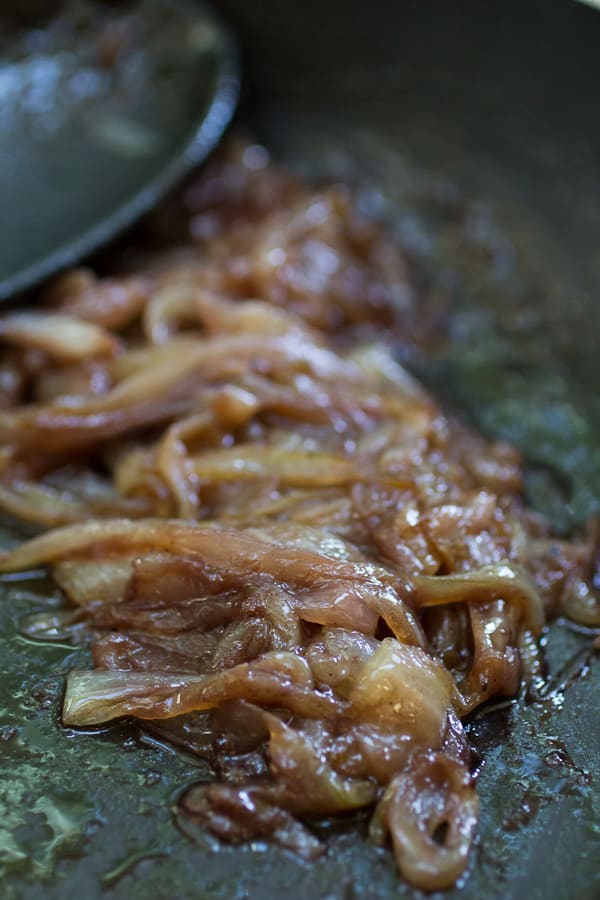 If you find yourself a little short on time you could definitely skip the stuffing part, and just put all the onions and cheese on top of the meatballs. Almost the same effect. You won't get to cut open a meatball and have delicious cheese ooze out, but the flavors will still all be there. This is also helpful if you have any onion haters in your family.