My hearty homemade Traeger Wild Rice Hotdish contains no "cream-of" soups and all of the big meaty flavors you would expect in this classic Minnesotan dish. This time we gave it a pellet grill twist, because what's better with a good casserole than a little bit of smoke? NOTHING!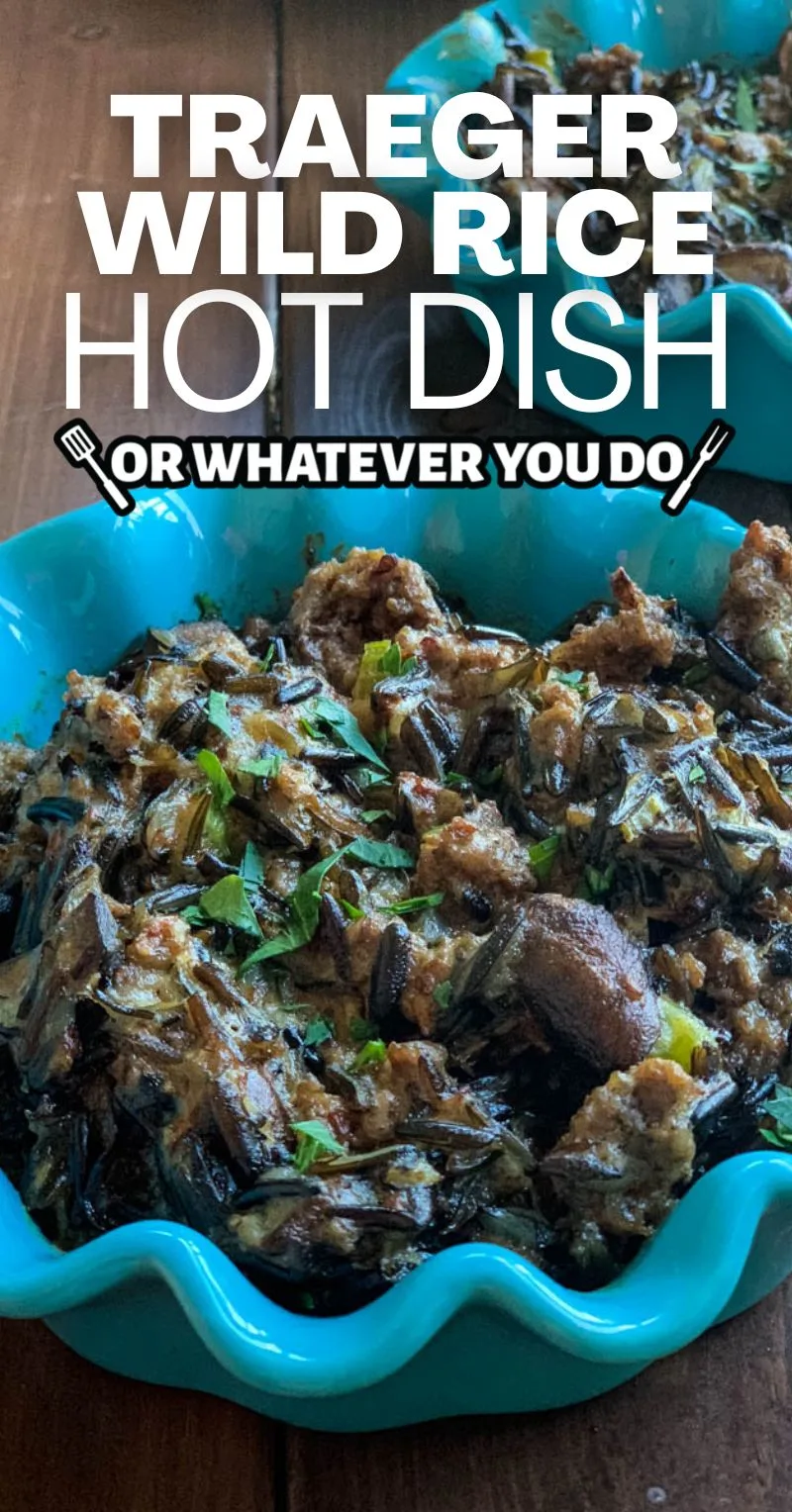 Smoked Wild Rice Hot Dish
Growing up in Northern Minnesota where wild rice is a common pantry staple, I had the pleasure of trying many dishes where it was used.
One of the most popular dishes is the Wild Rice Hotdish (or casserole to all of you NOT from Minnesota). This is my version of that tasty, classic dish!
I use wild rice, my homemade cream of mushroom soup, ground beef, mushrooms, white wine, celery, garlic and au jus mix (Johnny's powder is my favorite). No canned "cream-of" soups needed here!
A wonderful, creamy, and slightly nutty warm winter comfort food that many adore. The flavor of wild rice is so much different than the other rice available. That's mainly because it isn't actually rice, at all. It is actually a grass, and one of the best ones I've ever encountered.
Get our 75 ESSENTIAL Traeger Recipes here!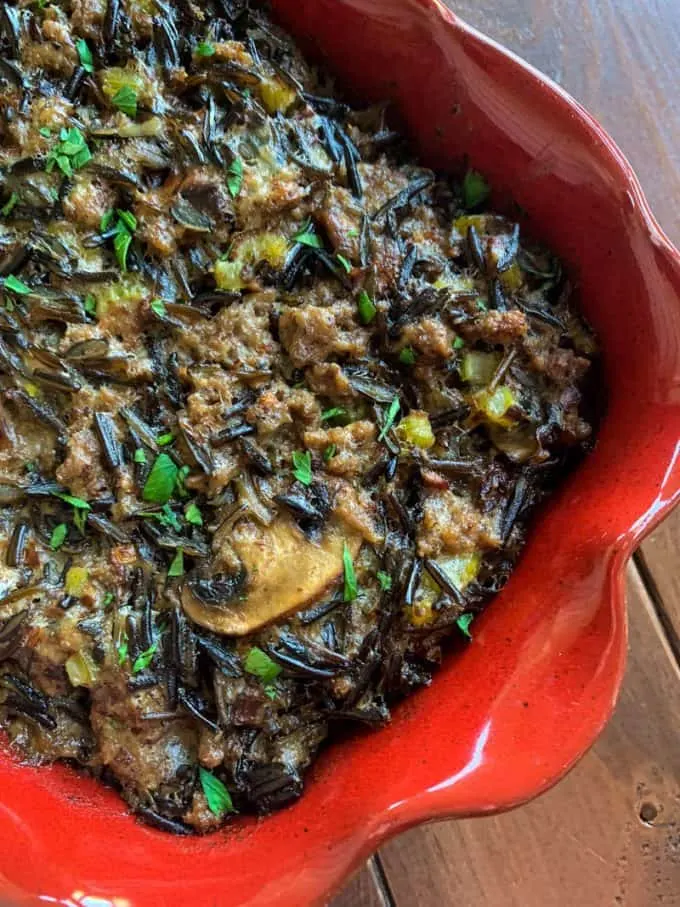 How do you cook wild rice?
There are a lot of different ways to cook your wild rice. The most common way is to boil it. It takes about 45 minutes to an hour in order to cook it this way, and you'll get a much milder flavor at the end if you rinse the rice thoroughly after cooking. Some people even change out the water a time or two during the cook. I don't. I really like the flavor of wild rice so I don't want to rinse it away.
My personal favorite method for cooking wild rice is to use my electric pressure cooker as I do in my Instant Pot Wild Rice recipe. I make a LOT, and then freeze the extra in meal-sized portions. 1-2 cups to add to soups, bread, even pancakes, or 5-6 cups for hotdish and casserole.
More Instant Pot Recipes here!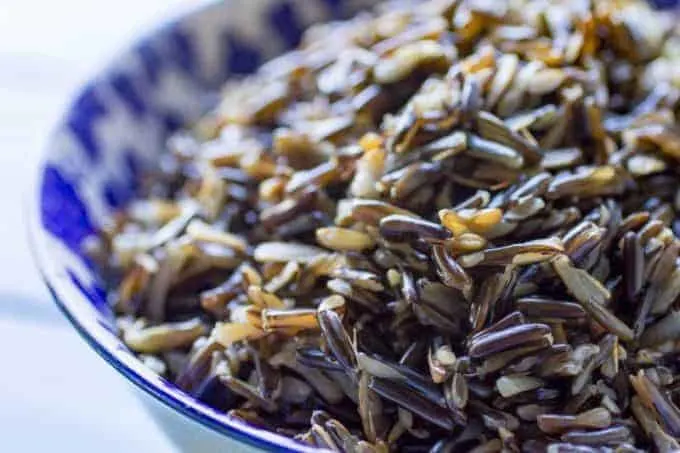 What are some other good uses for wild rice?
You can make so many things with wild rice! I'm developing quite the collection here at Or Whatever You Do. Check out some of my favorites below.
Or Whatever You Do Wild Rice Recipes
You can also make bread, pancakes, Quiche, salads, and even stir-fry with this versatile grain!
Wild Rice Recipes I'd Like To Try From Around The Web
Follow me on Instagram!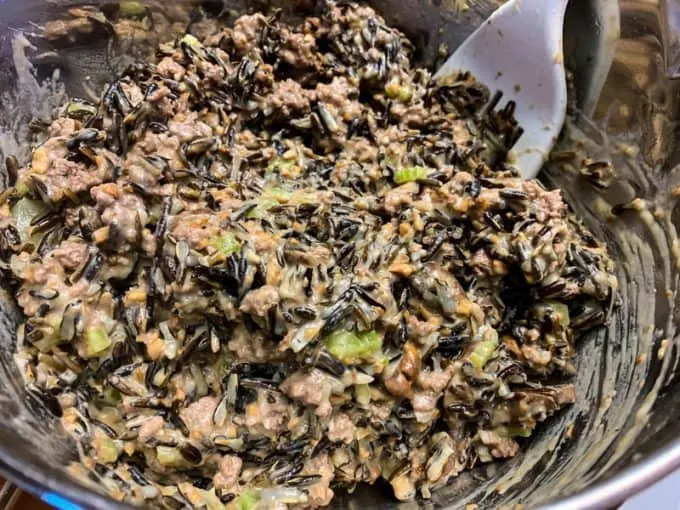 Tips and tricks for using, storing, and cooking perfect wild rice
Store raw wild rice in a tightly covered container in a cool dry place.
One cup raw wild rice yields 3 to 4 cups cooked.
Cooked wild rice can be frozen.
Serve wild rice in place of other side dishes
Using the microwave to cook wild rice doesn't really save much time. Skip it.
Fun fact: Lumberjacks used to eat wild rice for breakfast with honey and milk. It filled them up until suppertime!
Add wild rice to your favorite soup recipe, pancakes, bread or just serve it plain as a side dish with butter and salt and pepper. Add some crispy fried bacon and onions for an aromatic twist.
If you have never tried wild rice before, don't be intimidated! Wild rice is healthy and delicious.
Join our Easy Traeger Recipes Facebook Group!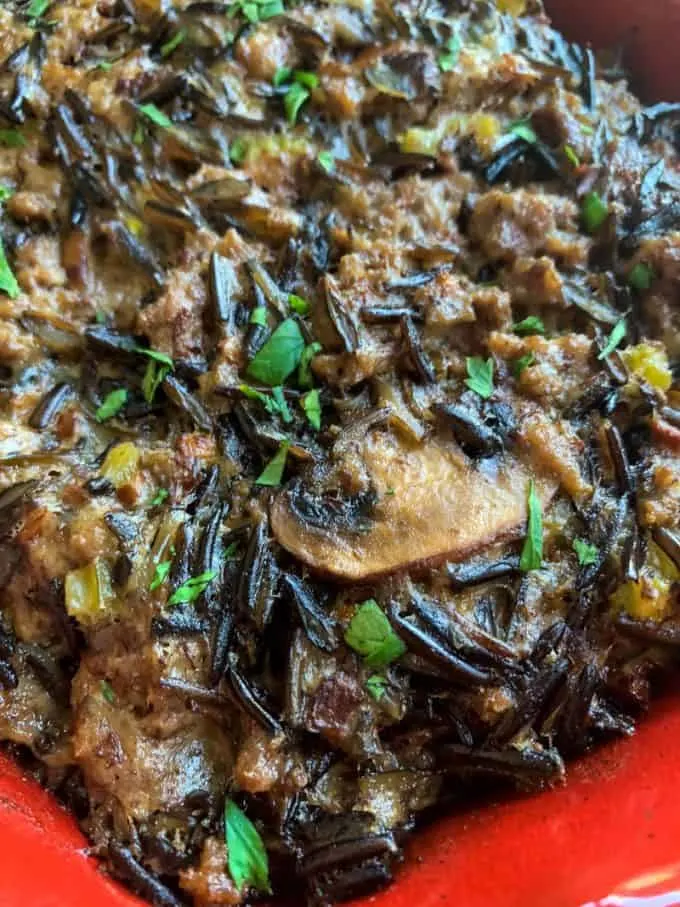 What's the best kind of wild rice?
Stay away from any kind of pilaf mix, or anything that is labeled "cracked" or "quick cook" or "cultivated". Those are basically the cast-offs and cultivated rice is farmed and can be genetically modified. Look for "premium" & "dark" wild rice for the highest quality and best flavor.
Chances are you aren't going to find the good stuff in your local grocery, and Amazon can be a crapshoot as far as quality goes. If you have a friend in Minnesota, have them send you 5 pounds of the good stuff post haste.
A quick Google also led me to this site which looks like a decent deal as well. I haven't personally ordered from them though!
More great recipes to love!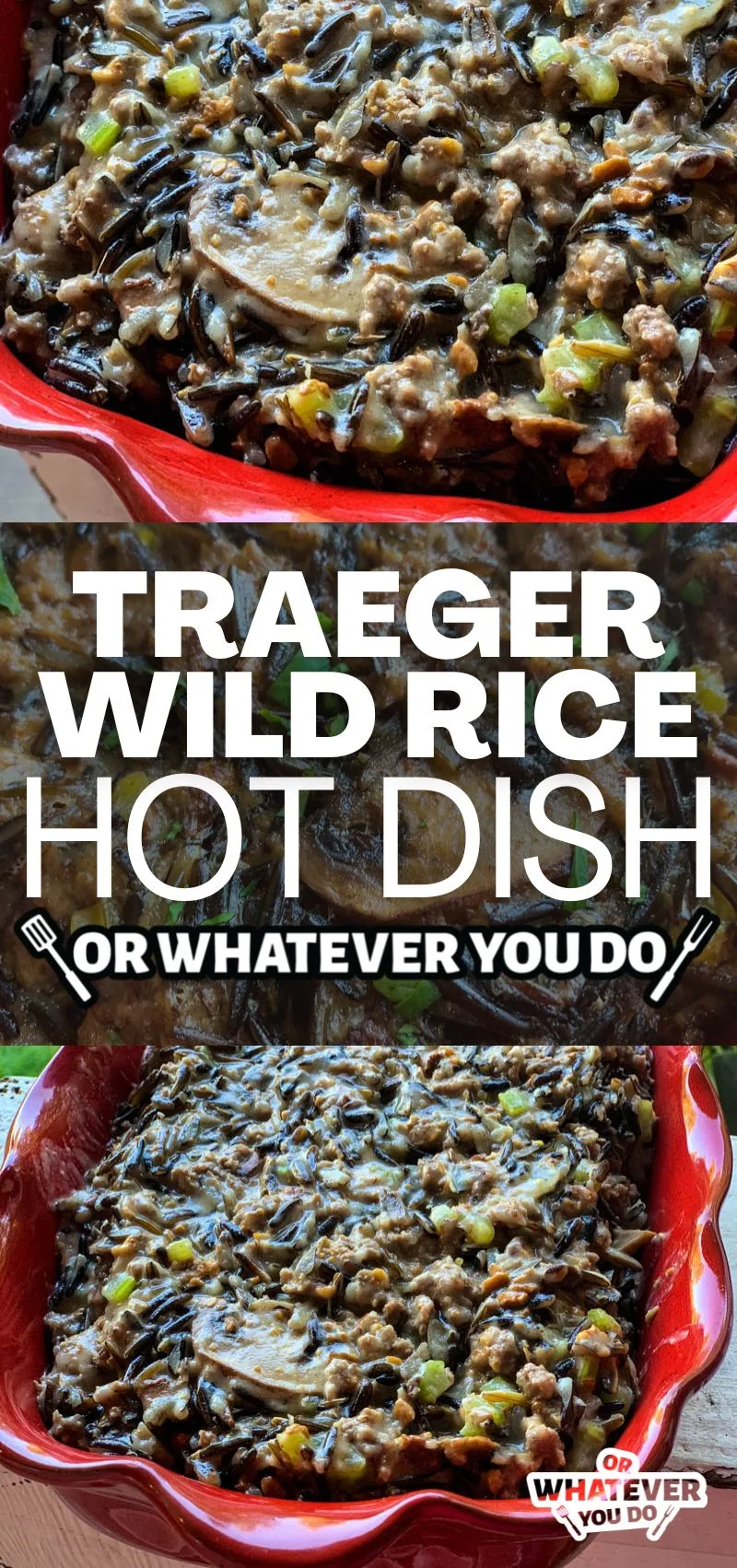 Yield: 8 servings
Traeger Wild Rice Hotdish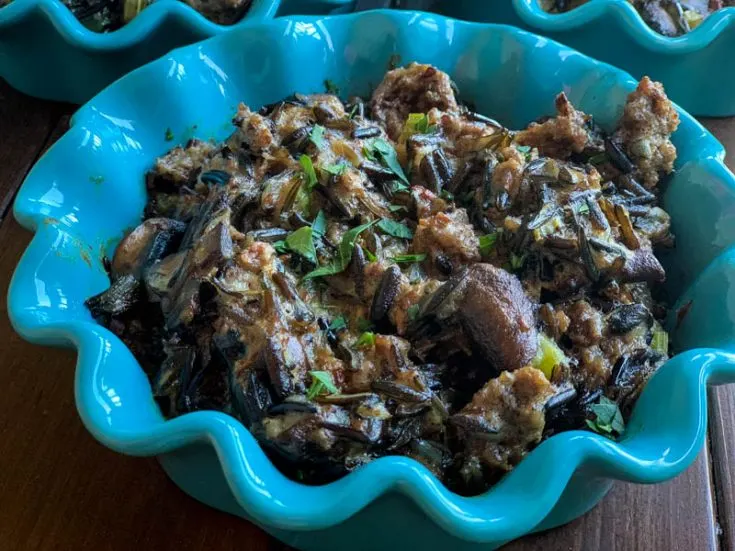 This homemade wild rice hotdish contains no condensed soup, comes together in about 30 minutes (minus the time on the Traeger) , and is a hearty "stick to your ribs" dish that your whole family will love!
Total Time
1 hour
15 minutes
Ingredients
Ground Beef Mixture
2 pounds lean ground beef
2 stalks celery, diced
1 medium onion, chopped
1/2 teaspoon garlic powder
1 teaspoon onion powder
1 teaspoon salt
1/2 teaspoon pepper
2 cups beef broth
1/8 cup sherry
Cream of Mushroom Mixture
6 tablespoons butter, divided
1 pound crimini mushrooms, 1/4 pound sliced and 3/4 pound chopped
1/3 cup flour
2 cups beef stock
1 cup cream (or half and half)
1/2 teaspoon thyme
1/2 teaspoon salt
1/4 teaspoon white pepper
Roux
1/2 cup butter
1/3 cup flour
Wild Rice
6 cups cooked wild rice OR 2 cups uncooked wild rice
3 cups shredded colby jack cheese (optional)
Instructions
Preheat your Traeger to 350°. If using uncooked wild rice, place 8-10 cups of water in a large pot to boil over high heat with 1 tablespoon salt. Boil the wild rice for 45 minutes and drain well when done. If using cooked wild rice, continue onto step 2.
In a large skillet, place the ground beef, celery, onion, garlic powder, onion powder, salt, and pepper. Cook over medium-high heat until the ground beef is browned and no pink remains.
Pour in the beef broth and sherry and let simmer for 5 minutes. Set aside.
In a medium skillet, melt 2 tablespoons of butter and add in the sliced mushrooms. Brown on both sides and remove from the pan and add to the ground beef mixture, leaving any extra butter behind.
Add 4 tablespoons of butter and then add all of the chopped mushrooms to the pan. Cook for 10-12 minutes over medium-high heat, until tender and slightly browned and the liquid has released and cooked off.
Add the beef broth, cream, thyme, salt, and white pepper to the mushroom skillet and reduce heat to low.
In a small skillet, add the remaining butter and whisk in the flour until there are no more lumps. Let cook over medium heat, stirring constantly, for 2 minutes.
Whisk the flour and butter roux into the mushroom mixture, and increase heat to medium-low. Whisk and cook until thickened.
Combine the beef mixture, mushroom mixture, and wild rice.
Place into a baking dish that's been prepared with cooking spray, and top with the shredded Colby Jack cheese.
Grill at 350° for 35-45 minutes, covering part way through with non-stick foil if the cheese starts to brown.
Notes
I rarely keep beef broth in my house, and usually use the Johnny's Au Jus mix in a slightly more diluted state to sub in for it. Works wonders, keeps for ages, and the flavor is amazing!
This can also be made in the oven if you don't want to fire up your smoker/pellet grill.
Recommended Products
As an Amazon Associate and member of other affiliate programs, I earn from qualifying purchases.
Nutrition Information:
Yield:
12
Serving Size:
1
Amount Per Serving:
Calories:

627
Total Fat:

39g
Saturated Fat:

22g
Trans Fat:

1g
Unsaturated Fat:

13g
Cholesterol:

151mg
Sodium:

866mg
Carbohydrates:

33g
Fiber:

3g
Sugar:

3g
Protein:

37g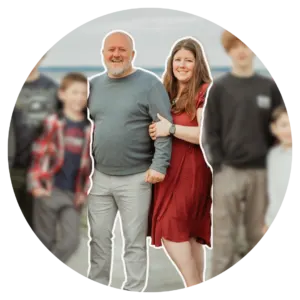 Nicole Johnson, a self-taught expert in grilling and outdoor cooking, launched Or Whatever You Do in 2010. Her blog, renowned for its comprehensive and creative outdoor cooking recipes, has garnered a vast audience of millions. Nicole's hands-on experience and passion for grilling shine through her work. Her husband, Jeremiah Johnson, also plays a pivotal role in recipe development, adding his culinary flair to the mix. Together, they form a dynamic duo, offering a rich and varied outdoor cooking experience to their followers.