This easy garlic beef and broccoli is a great weeknight dinner and is full of big, bold, garlic flavor.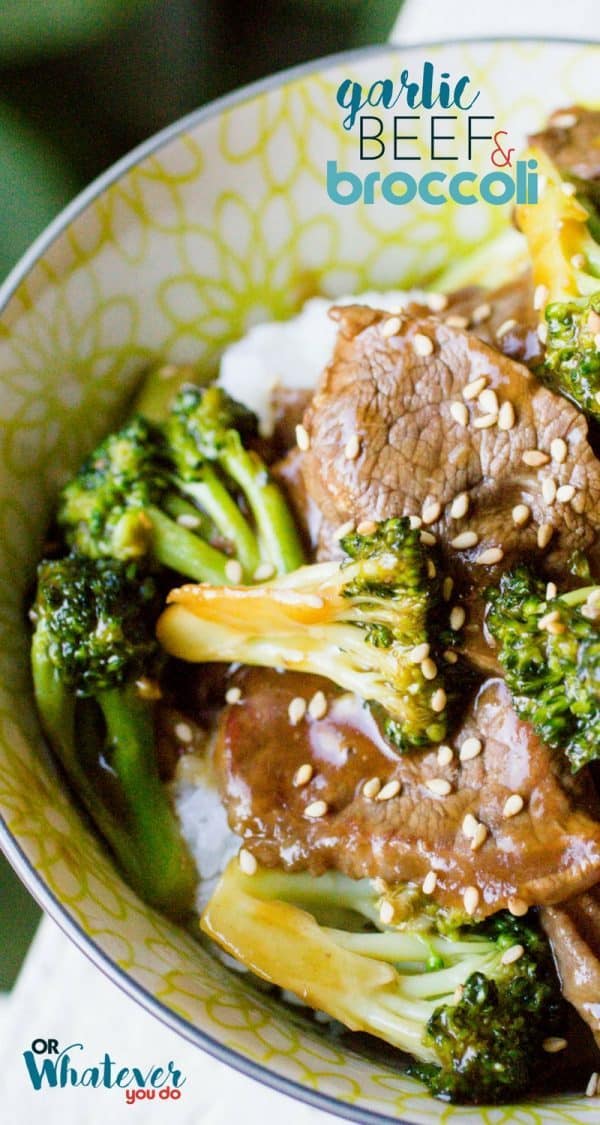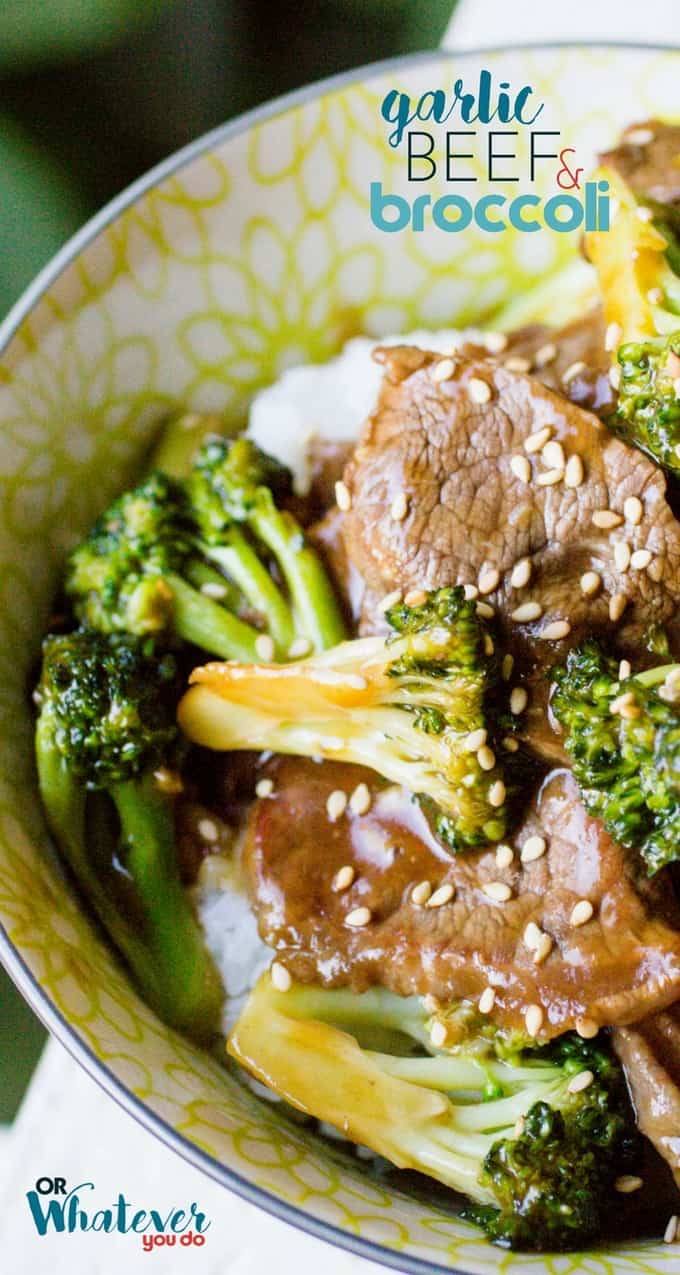 Easy Garlic Beef and Broccoli
This is something I make when I need something fast and easy, but full of things even the pickiest of my kids will eat. Stir fries are a great addition to any menu. Feel free to substitute different vegetables or proteins. This sauce is amazing on almost anything.
Stir fry is something that is always on my dinner rotation. You have maybe noticed a trend, after seeing my honey garlic ginger stir fry, sesame shrimp stir fry, my all-purpose spicy chili garlic stir fry sauce, and my sesame chicken with pea pods.
It isn't over with yet.
The toughest part of this recipe is the chopping, and that part only takes a few minutes. That should show you a bit about how easy this really is.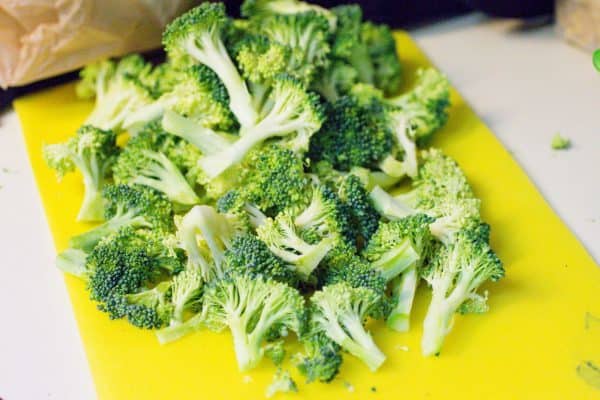 Make sure you get a decent steak for this. It feeds more people than it would if you were serving steak by itself, so don't balk too much at the price. My favorite is flat iron steak for this. It stays nice and tender, and is so full of flavor.
Make sure to cut the steak against the grain, or it'll be tough and chewy.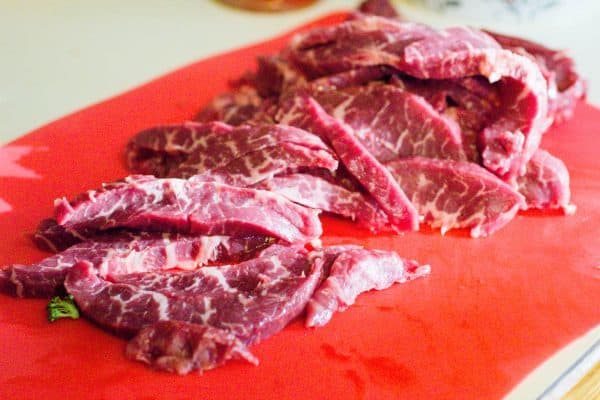 Look at all that beautiful marbling!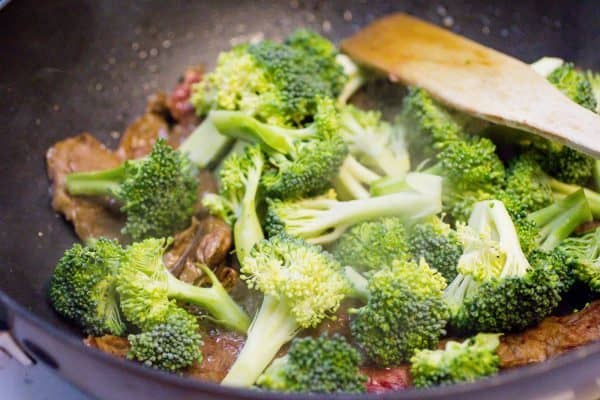 Tips for fabulous stir fry
The best tip I have for stir-frying on a regular stove is to be patient.
Wait until your burner and pan are hot hot hot.
Cook in batches. Too much food will cool the pan down and our weak burners here in the US don't really allow for them to heat up properly again.
Once the steak is mostly cooked, add in the sauce and keep stirring. By the time the sauce thickens, your steak will be perfectly done.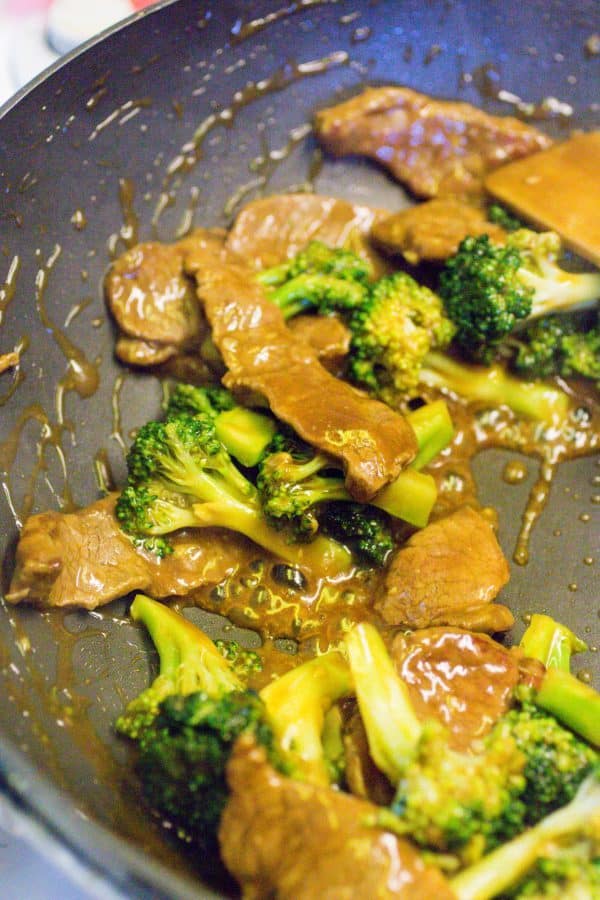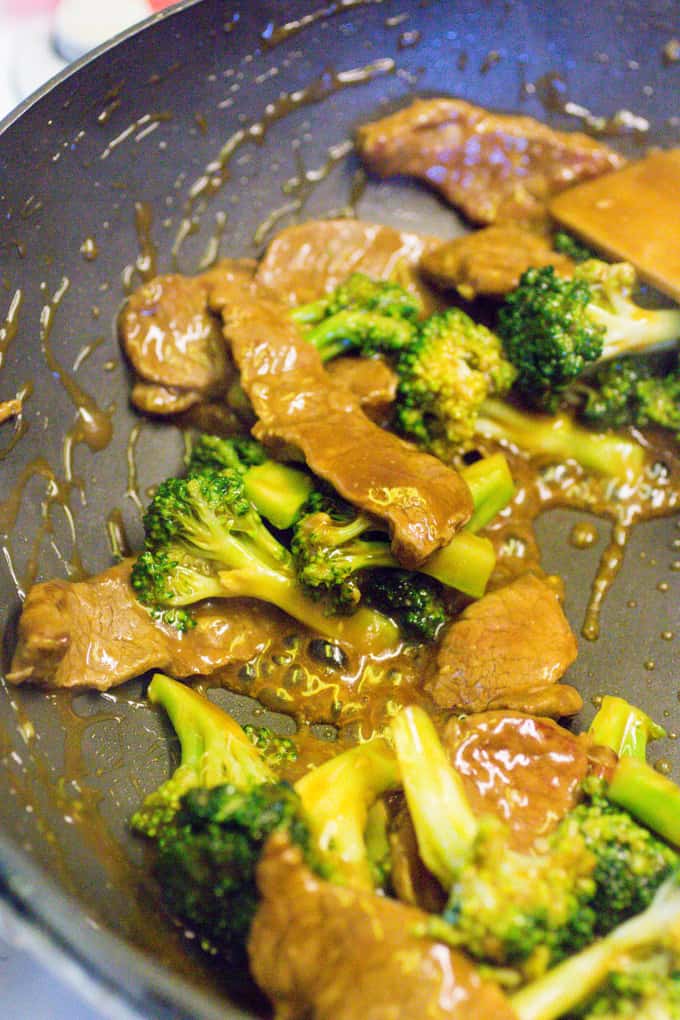 Serve over some rice, and you've got a complete meal.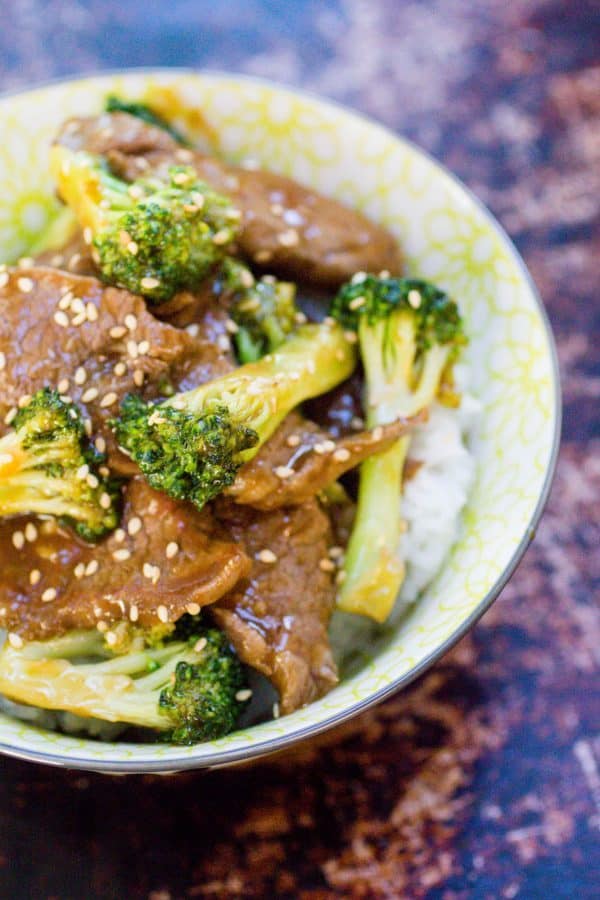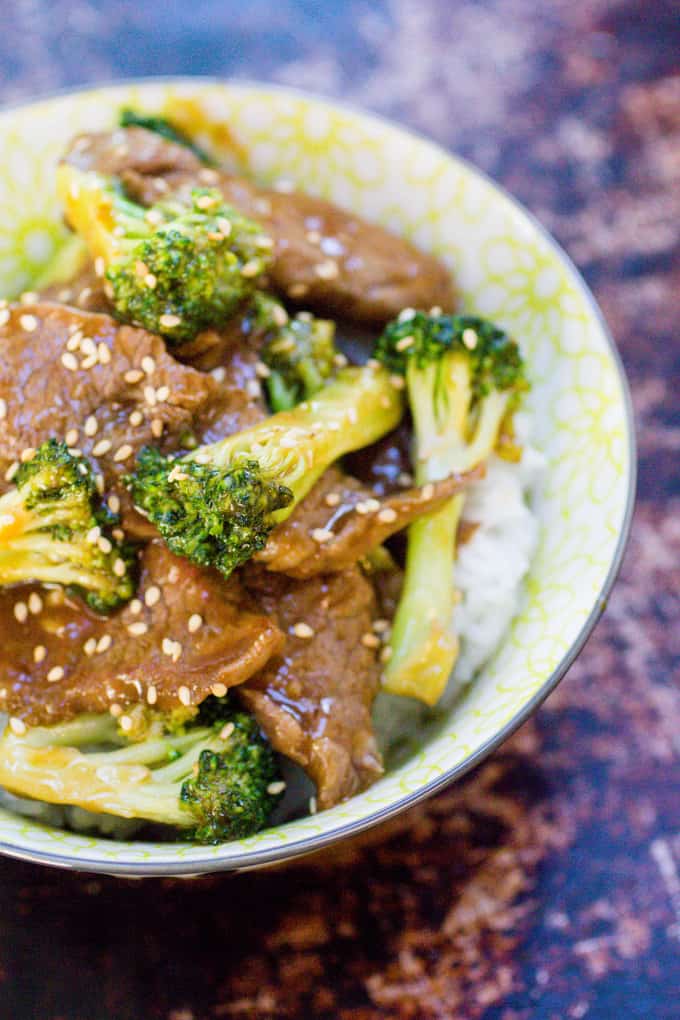 Feel free to sub in whatever vegetables you have on hand. This sauce is amazing and would pair up well with a bunch of other protein and vegetable combinations.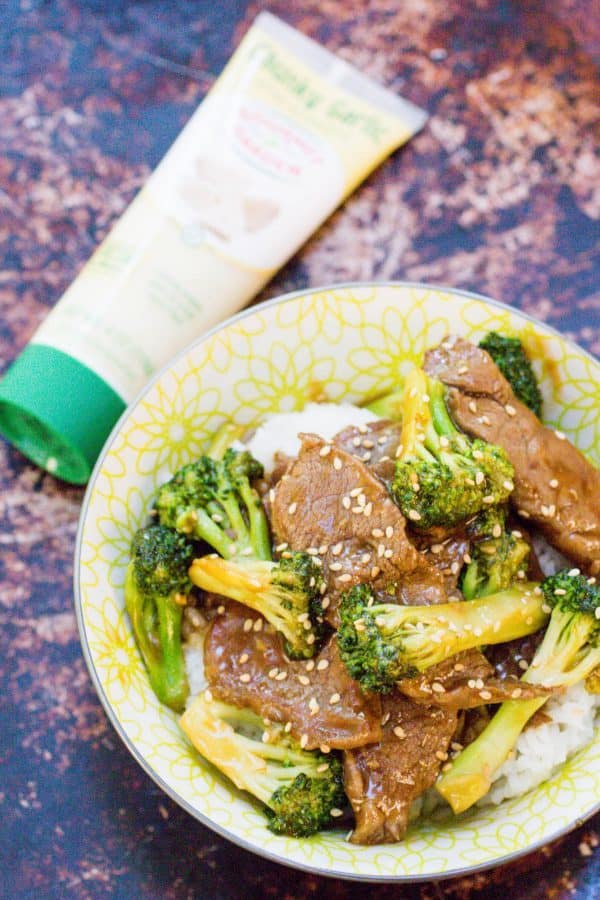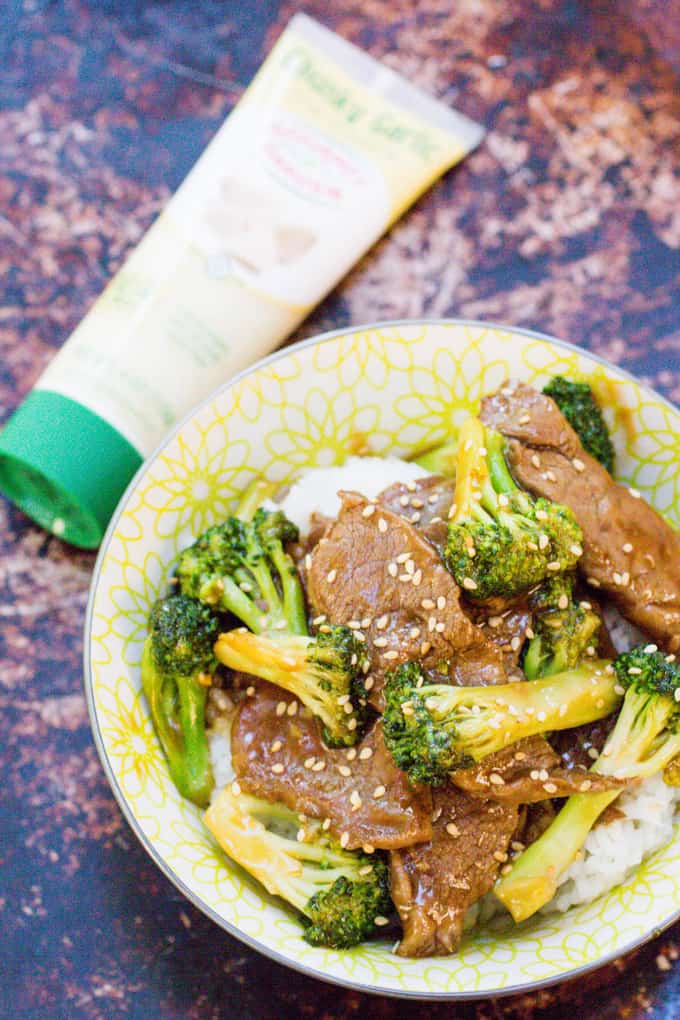 Yield: 8 servings
Easy Garlic Beef and Broccoli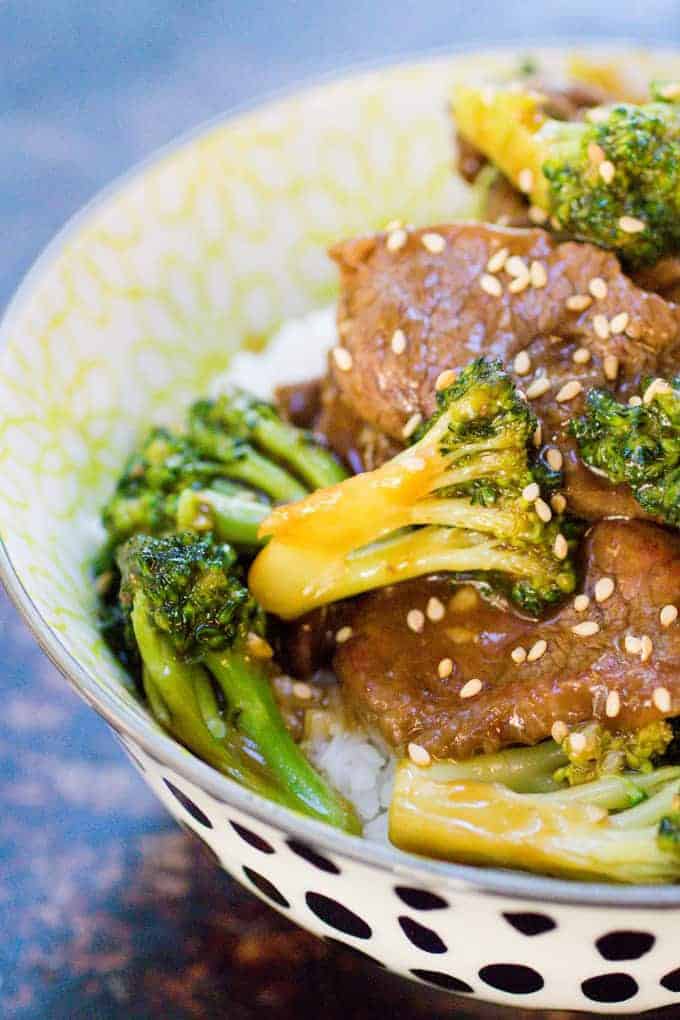 Delicious garlic sauce makes this beef and broccoli shine!
Ingredients
2 tablespoons canola oil
1.5-2 pound flat iron steak, cut against the grain
3-4 cups fresh broccoli florets
4 tablespoons soy sauce
4 tablespoons water
2 tablespoons mirin
1 teaspoon sesame oil
2 teaspoons Gourmet Garden chunky garlic stir-in paste
2 tablespoons honey
1/2 teaspoon ground ginger
1 1/2 tablespoons cornstarch
Instructions
Slice the steak against the grain, and set aside.
Place half the oil into a large wok, and set over high heat until the wok and oil are very hot - almost smoking.
Carefully add 1/3 to 1/2 of the meat to your wok, and stir fry for about 1 minute. Add in a couple cups of broccoli, and continue stir frying another 1-2 minutes.
Add in enough sauce to coat the beef and broccoli, and cook until thickened.
Set aside, and cover to keep warm while you cook the remaining portions of the dish.
Serve with sesame seeds for garnish over a bed of white rice.
Nutrition Information:
Yield:
8
Serving Size:
1
Amount Per Serving:
Calories:

405
Total Fat:

20g
Saturated Fat:

6g
Trans Fat:

1g
Unsaturated Fat:

11g
Cholesterol:

94mg
Sodium:

622mg
Carbohydrates:

25g
Fiber:

8g
Sugar:

9g
Protein:

35g