My Pasty Recipe is a traditional Cornish Pasty that was a staple in the Minnesota, Wisconsin, and Michigan areas back in the olden days. Pasties are meat and vegetable-filled pastry pockets that are warm, hearty, and delicious. Wrap them in foil and bring them for lunch, or make a bunch for dinner.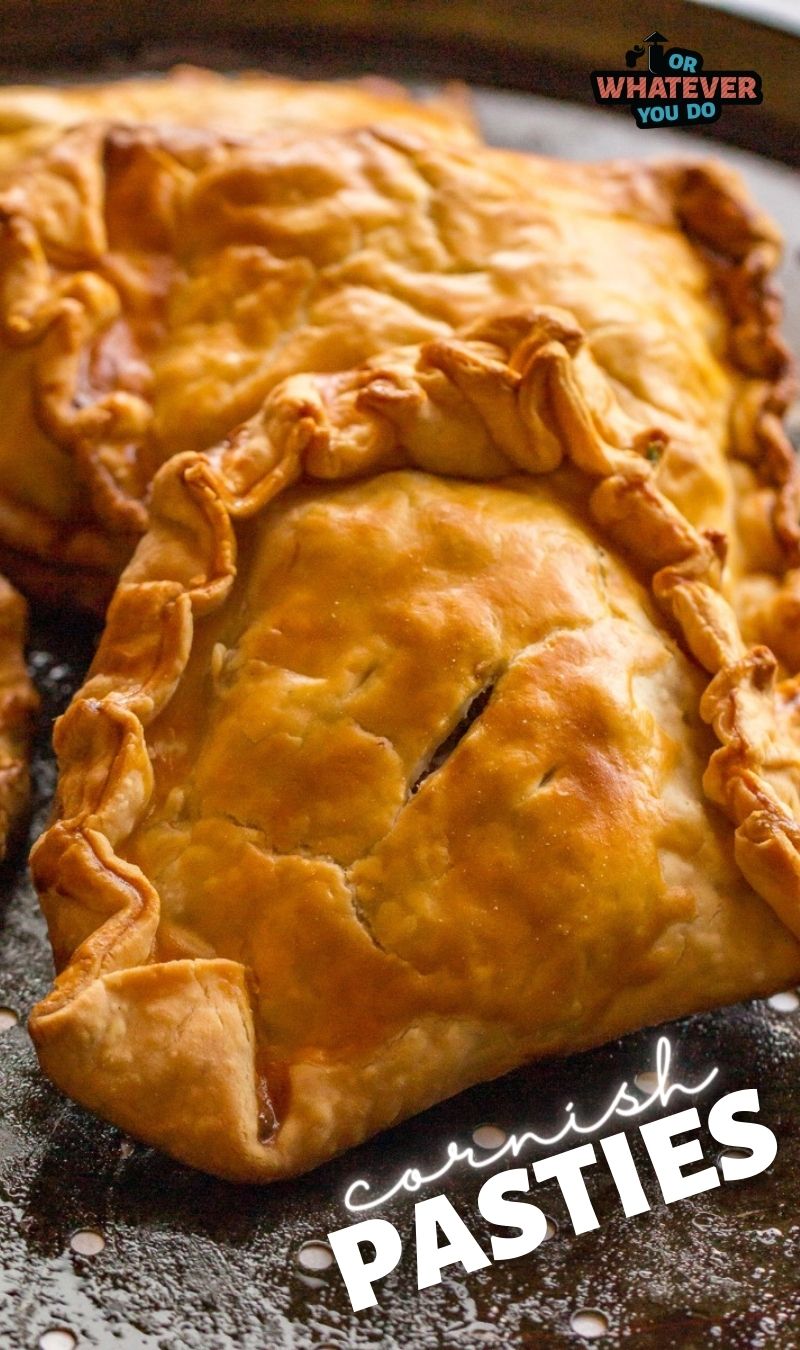 Cornish Pasty Recipe
I would guess a large number of you have never heard of these. I didn't even know how to pronounce them until I was well into my teenage years (PAST-EE), and we have stores in my home town devoted to making ONLY these little pockets of awesomeness.
Rightly so, because when done well these are one of the best meals there is.
Where do pasties originate?
I guess these originate over in the UK where Cornish miners used them as a hearty meal they could eat anywhere, but since I'm from the Iron Range of Northern Minnesota, the story was always told a little differently to me.
Growing up, local churches had sales to raise money selling pasties. They were well loved and traditionally made for the iron-ore miners by their wives so they would have a utensil-free meal to eat during their long days of mining.
Even growing up on the edge of the Iron Range in Northern Minnesota, I didn't have any miners in my immediate family. That doesn't mean I can't appreciate a good pasty filled with traditional meat, potatoes, and rutabaga filling.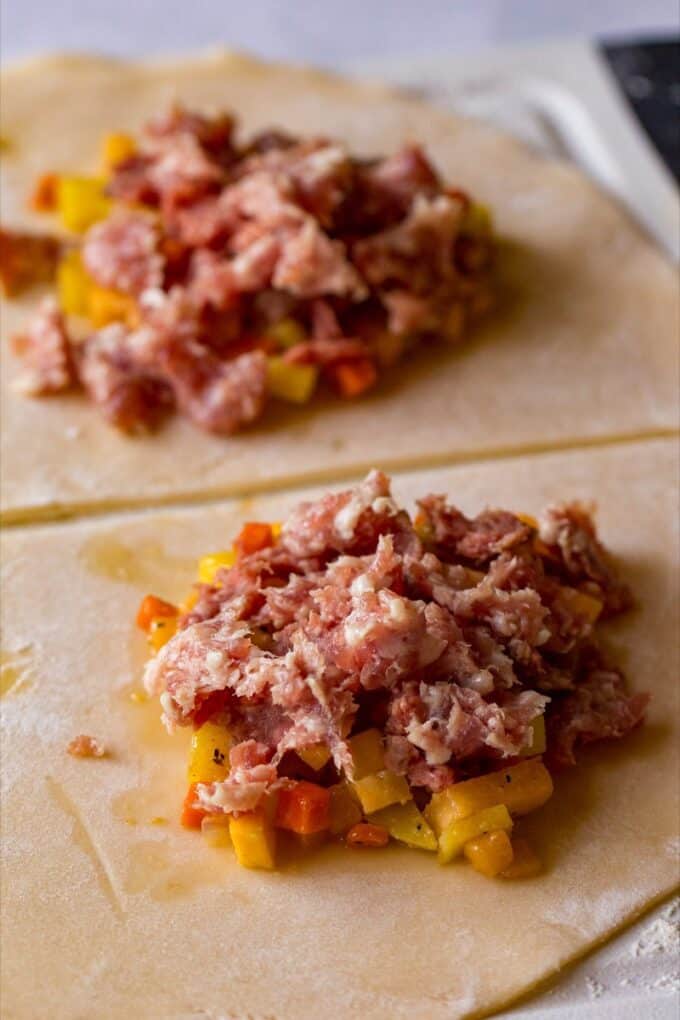 What's the key to a great pasty?
The essential starting point for these is a really good, really simple pie crust. If pie crusts freak you out, don't let them. You can ONLY get better with practice, and once you get a feel for it you will never go back to the store-bought variety.
How to make pie crust for pasties
Pie crust was scary to me for so long, I'm glad I got over myself. You have to make a few bombs before you find the winner, but pie crust is something that is actually pretty hard to screw up if you just read the directions.
Read on for tips for no-fail pie crust that'll have these pasties rise to the very tip top of your "best comfort food" list.
Use cold butter
Chunk up your cold butter and shortening. I always buy the shortening sticks because they are easier to measure and chunk up for pie crusts. My favorite crust recipe is always a mix of salted butter and butter flavored shortening. If you don't like the "butter flavored" portion of that, feel free to use regular shortening or even all butter if you prefer.
Side note: If you want to go FULL ON MINNESOTAN these would be wonderful served with some chicken and mushroom wild rice soup or this wild rice hot dish soup!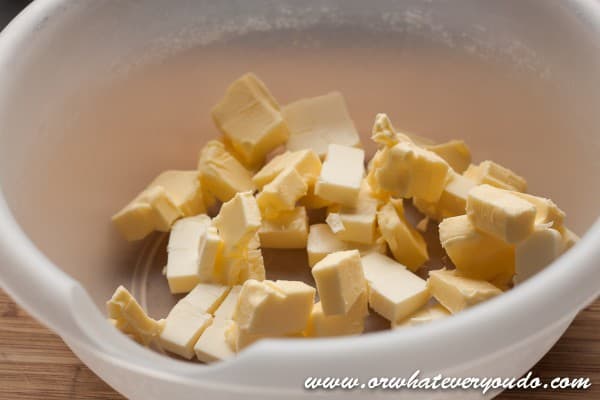 Hands off!
Add the flour and using a pastry blender or two forks, squish the flour into the butter chunks, breaking the chunks up and flattening them out a bit, until they are small pea-sized chunks coated in flour.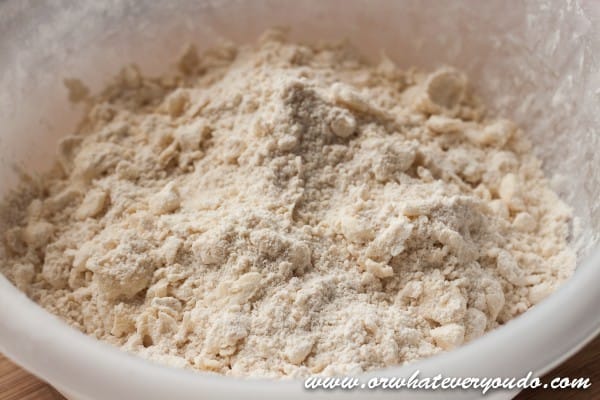 Use ICE WATER
Add in most of your ice-cold water and mix together with a wooden spoon until it comes together into a ball. It should be slightly crumbly, but able to stick together.
Let it rest!
For the dough into a disc and wrap it in plastic wrap. Place that in the fridge for at least 30 minutes. 1-2 hours is better, but if you are in a time crunch, 30 minutes will do.
What kind of vegetables go into a traditional Minnesota Pasty?
Opinions may vary on this one, but I'm going out on a limb and going to say that the following vegetables are essential for a good pasty:
Rutabaga
Potato
Onion
Carrots
Make sure to dice them into small chunks. You want them to cook evenly, and some of these root vegetables can really be stubborn if they are left in chunks that are too large.
While the dough is chilling, cut up your veggies.
What is a rutabaga?
Before tackling this recipe, I had never actually cooked with rutabaga. It was a little intimidating at first, but after diving in, it is really just like any other root vegetable.
A little tougher than potato, but similar.
I cut a chunk off, peeled it with my vegetable peeler, and chopped it up into a small, 1/4 inch dice.
Then I did the same with the potatoes, carrots, and onions.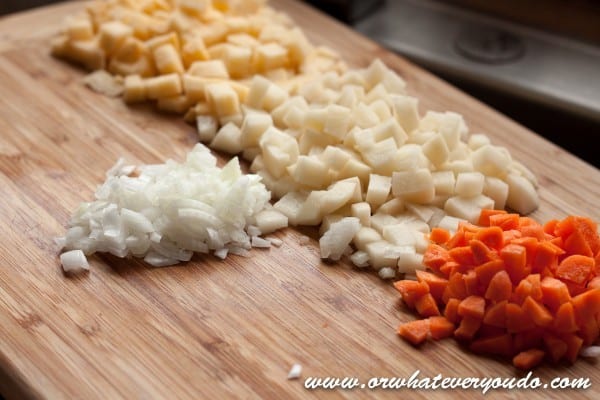 Chop up some fresh flat-leaf parsley while you are at it too. I really need an indoor herb garden. I have been spending a small fortune on fresh herbs lately. LOVE them.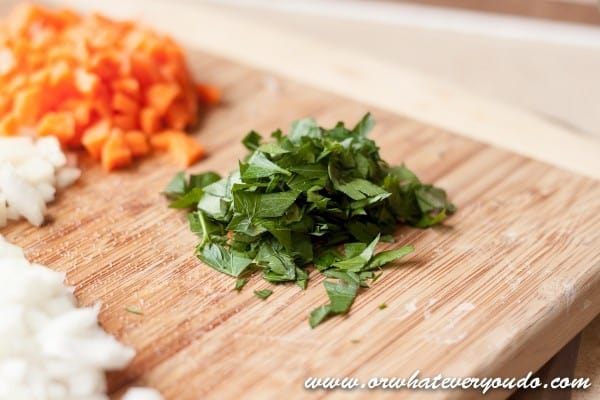 Now remove the chilled dough from the fridge and cut it into 6 equal parts.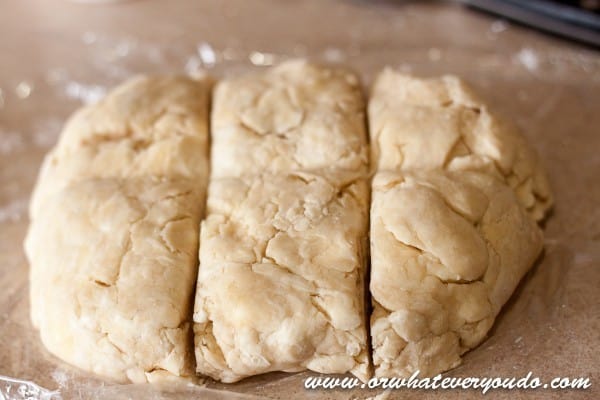 Roll out each portion of dough into a circle somewhere between 1/8-1/4 inch thick.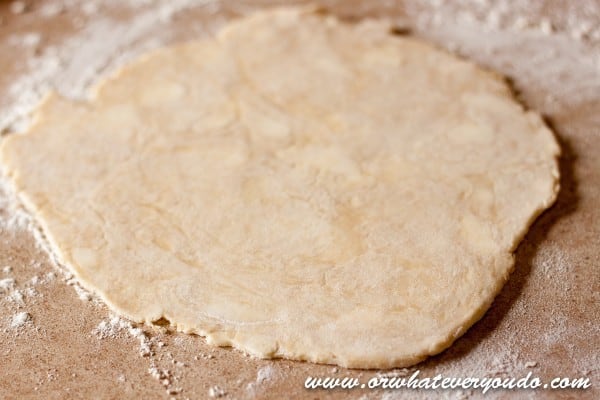 Chunk up equal amounts of ground pork and ground beef and place it on half of the dough. And yes, you are seeing this right. It goes into the dough raw. I was surprised when I learned that is how it is done too, but it really turns out great this way, so trust the method!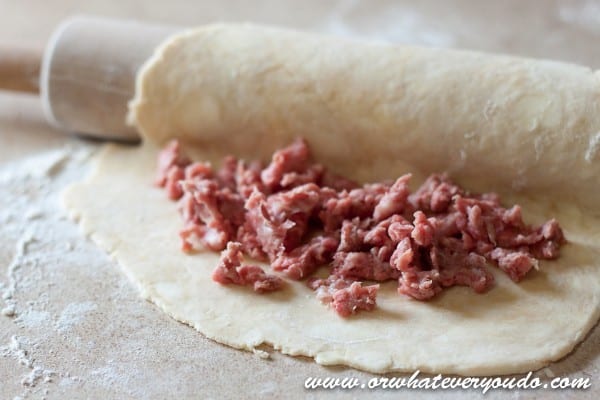 They key to a really good pastie is seasoning each layer of ingredients really well, so give that meat a good dose of salt and pepper before topping it with the veggies. Then go ahead and salt and pepper those veggies too.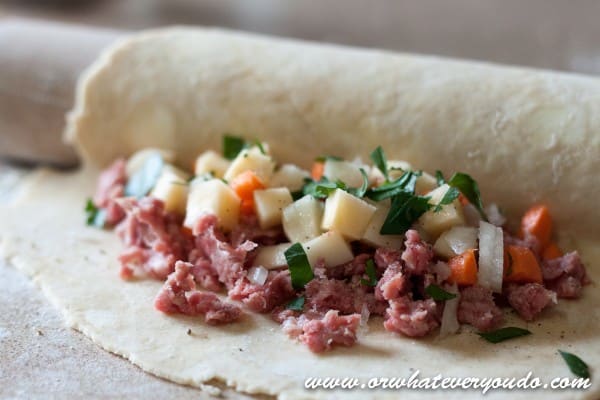 Fold the top half of the dough over the filling, lightly wet the edge with wet fingertips, and press to seal. Next, you crimp the edge by folding it up and over slightly. This part is kind of hard to describe for me. I think next time I make these I will do a short video demo because its easier to do than say! Repeat with the rest of the dough and filling.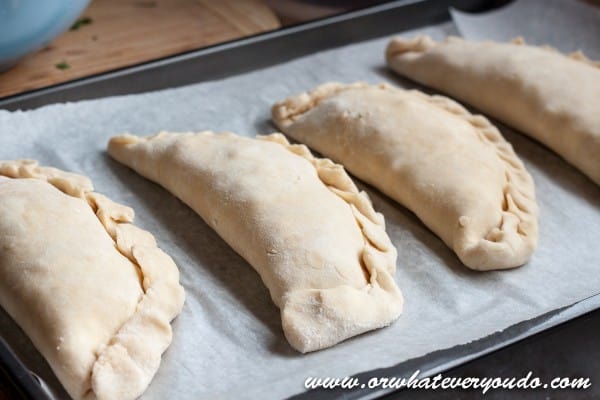 Brush the pasties with an egg wash, and poke a couple of small holes in the top for steam to vent out of.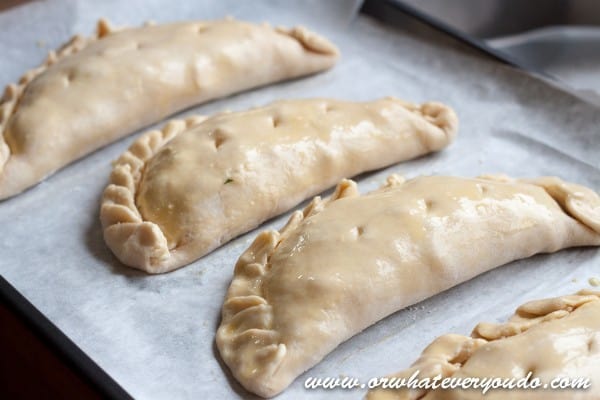 Bake at 350 for about an hour, or until they are golden brown.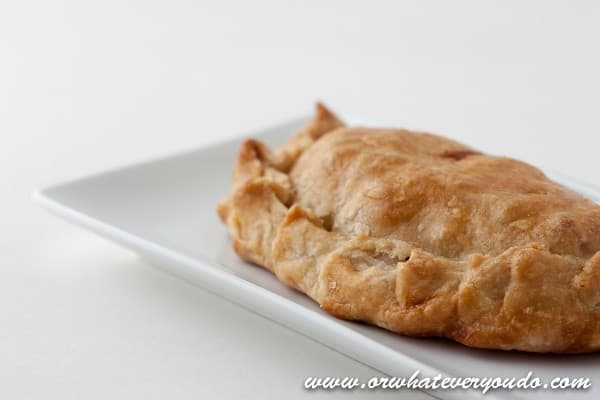 I served these with a quick pan gravy because that's how we do it in Minnesota. I've been told that in Michigan these are served with ketchup, which I also tried with the leftovers and was pretty happy with.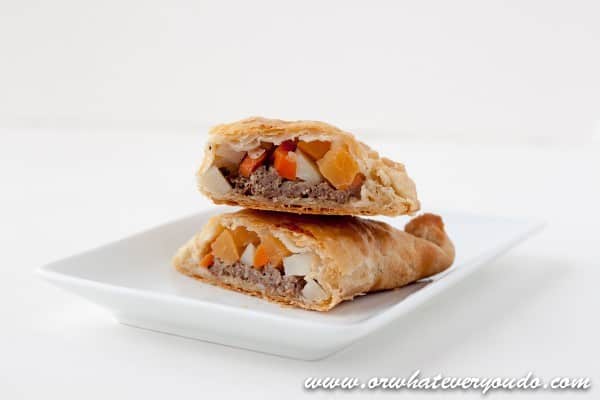 These were a hit with even the pickiest of my kids, which kind of shocked me because OMGosh!!! Vegetables!!!! Even ONION!!! AHHHHHHH!!!! Guess the flaky pie crust won them over.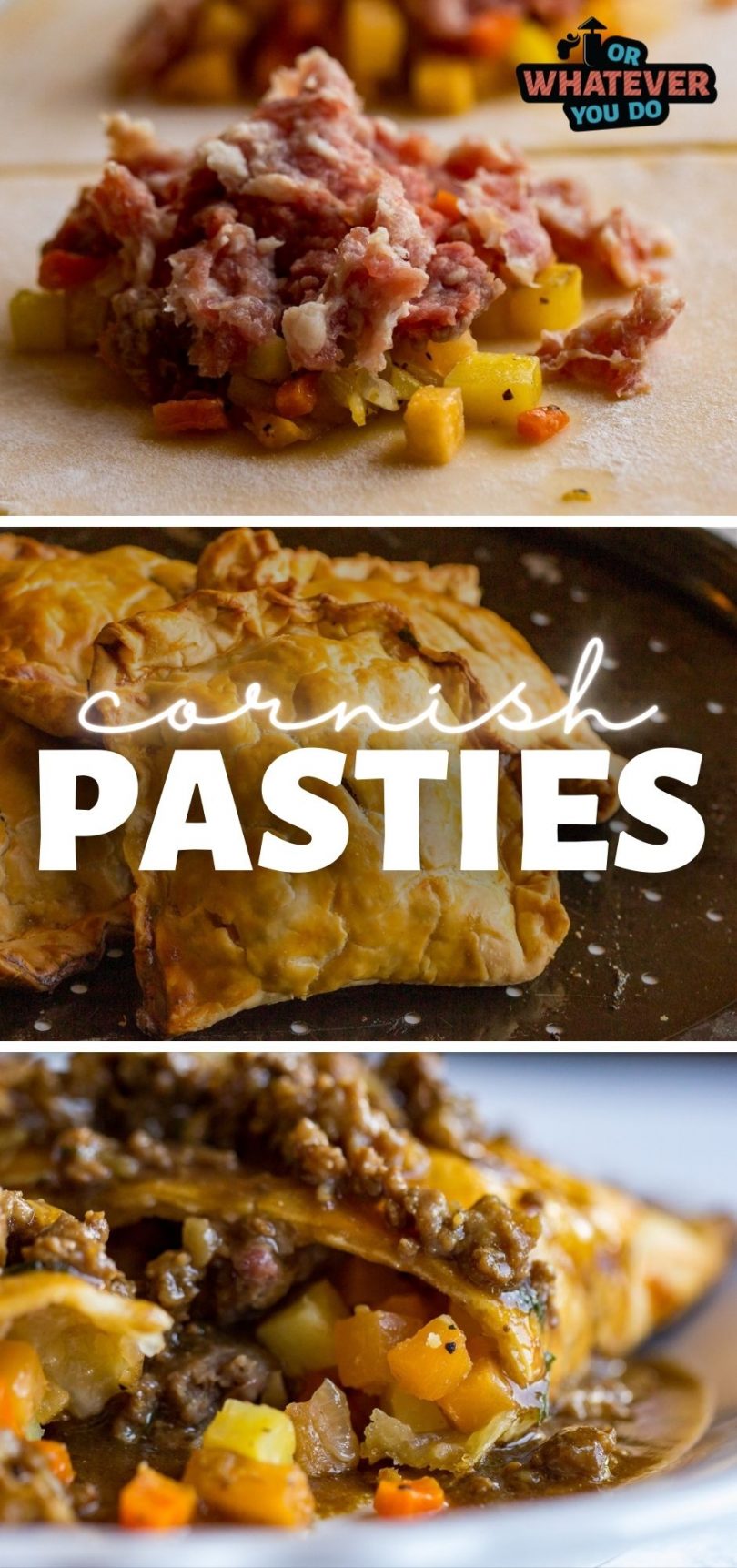 Yield: 6 pasties
Pasty Recipe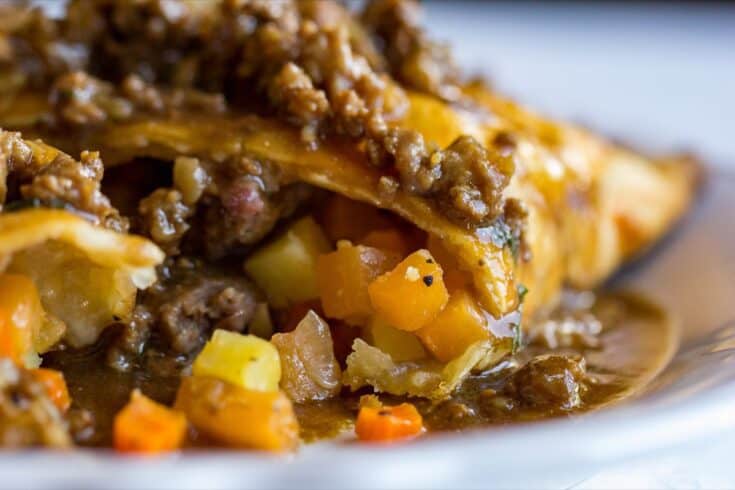 These traditional Cornish hand pies have a tender flaky crust that contains a rustic mix of meat, potatoes, and other root vegetables. Baked on the pellet grill, which adds some wood fire flavor to these classic meat pockets.
Total Time
1 hour
25 minutes
Ingredients
3 cups flour
1/2 cup butter, salted & chilled
1/2 cup butter flavored shortening, chilled
3/4 - 1 cup ice cold water
1/4 lb ground beef
1/4 lb ground pork
1/4 small rutabaga
1 medium carrot
1 small onion
1 medium russet potato
1 handful of fresh flat-leaf parsley
salt and pepper, to taste
1 egg + 1/8 cup milk, whisked together well
Instructions
Preheat oven to 350 degrees. Prep your pan by lining with parchment paper.
Cut up butter and shortening into dice-sized chunks. Add flour and mix together by hand until the butter is in pea-sized chunks. Add 3/4 cup of water and stir together with a wooden spoon. Add more water as needed to form a slightly crumbly ball of dough. Wrap dough in plastic wrap and chill for at least 30 minutes.
While the dough is chilling dice up your vegetables into 1/4 inch dice, and chop up the parsley.
Remove the chilled dough from the fridge and cut into 6 equal chunks. Roll out individual chunk into a circle slightly larger than your hand on a well-floured surface. Place approximately 1/8 cup each of chunked up ground pork and beef on half of the dough circle. Salt and pepper well. Add small portions of vegetables on top of meat. Add salt and pepper. Sprinkle parsley on top.
Fold over the other half of the dough, lightly wet the edge with moistened fingertips, and press to seal. Crimp edges by folding up and over and pressing down.
Repeat with the remaining dough portions and place all onto your prepared pan.
Brush the tops with your egg wash, and cut three small steam vents into the dough.
Bake at 350 for 1 hour, or until golden brown.
Serve with brown gravy or ketchup.
Nutrition Information:
Yield:
6
Serving Size:
1
Amount Per Serving:
Calories:

732
Total Fat:

47g
Saturated Fat:

27g
Trans Fat:

2g
Unsaturated Fat:

17g
Cholesterol:

164mg
Sodium:

402mg
Carbohydrates:

57g
Fiber:

3g
Sugar:

2g
Protein:

19g
Nutrition data provided here is only an estimate. If you are tracking these things for medical purposes please consult an outside, trusted source. Thanks!