Simple Sous Vide Steak is going to be the best steak you've ever had. Perfectly cooked no matter if you want it rare or well. (But don't cook it well done!)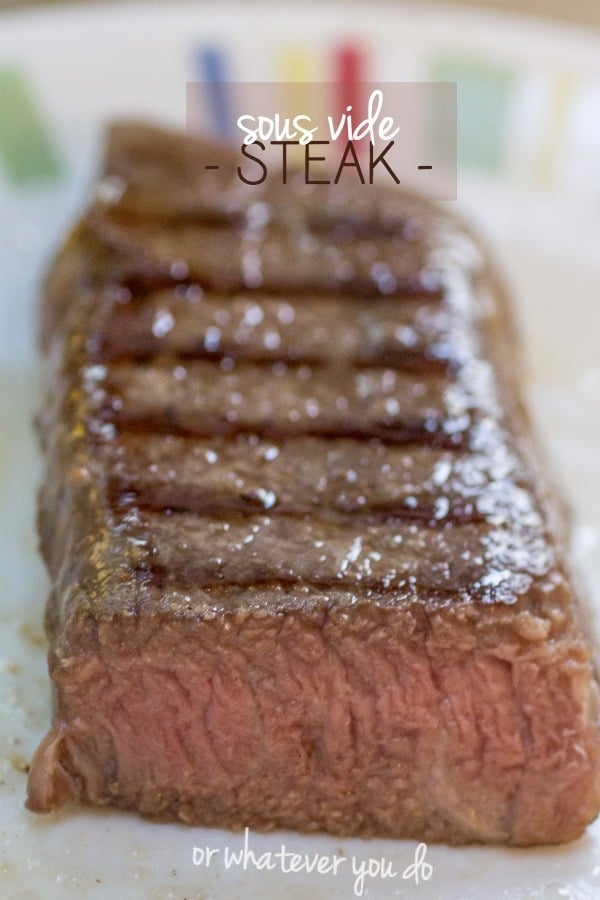 Simple Sous Vide Steak
Oh.Good.Golly. Yup. I've been hearing about sous vide cooking for several years now, but I'd never had the opportunity to try it until the Taste dinner at IFBC this year. Sous Vide Supreme was one of the sponsors of the event, and was serving up some amazing 48 hour brisket for everyone. It was outstanding. So tender. Juicy. Flavorful.
When I got the opportunity to test and review a Sous Vide Supreme machine, I was so excited!
These steaks were the first dish I made with my Sous Vide machine, and they definitely didn't disappoint. I followed the directions included with the machine, and out came some of the best steaks I've ever had.
Start with some good steaks.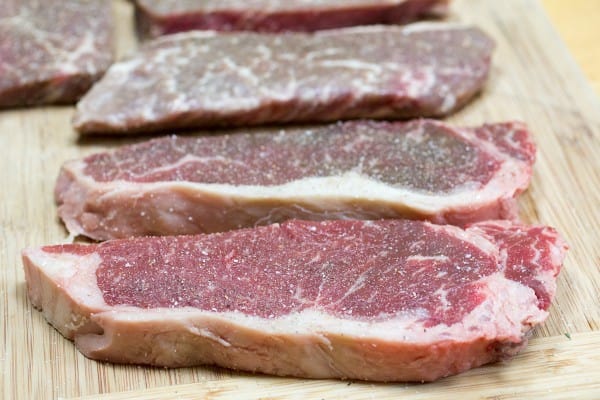 First, you lightly season your meat and vacuum seal it. I threw a little butter in as well.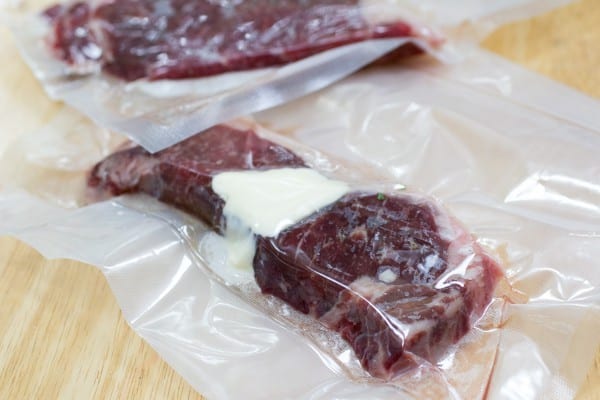 After your machine is preheated, go ahead and add your steaks into the machine.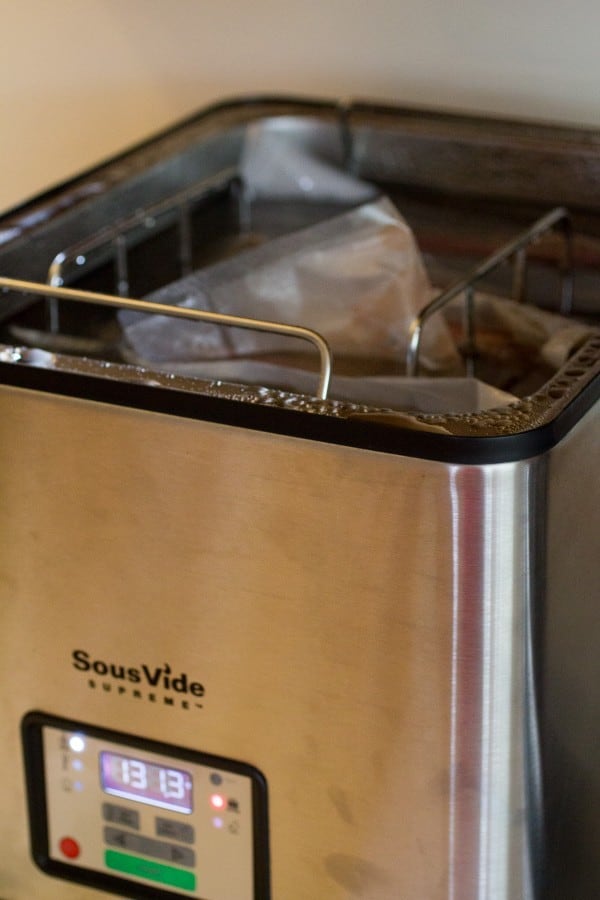 We like our steaks medium rare, so I cooked them at 131.00. They were a *little* more done that I usually prefer, so next time we will cook them at 128 and see how that is!
---
NEED SOME MORE IDEAS? I'VE GOT YOU COVERED!
Checkerboard Marble Cake
Instant Pot Beef Street Tacos Recipe
Baked Tortellini Recipe
Apple Crumble Pie Recipe
---
One of the major benefits of Sous Vide cooking is that the food never goes above the set temperature, so steaks stay medium rare for the entire time they are in the machine. NO overcooking. Cook your steaks for at least an hour, or up to 8 hours.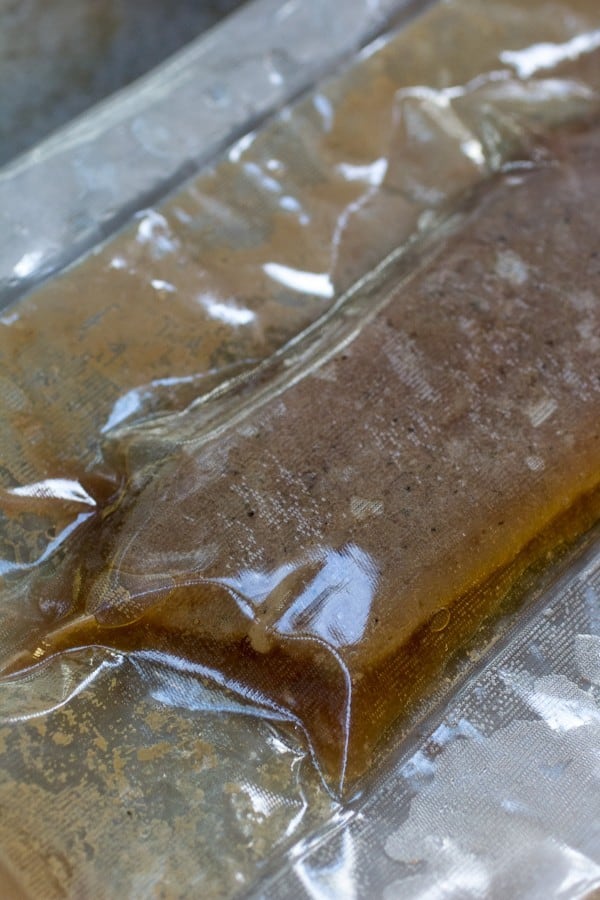 When you are ready to serve them, pull them from the machine, cut the bags, and give them a quick sear.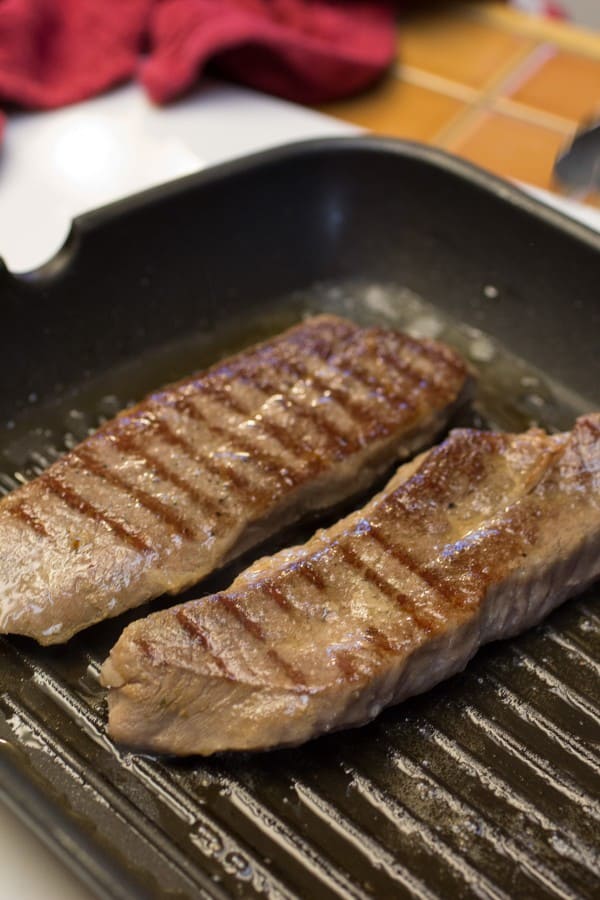 Serve and enjoy!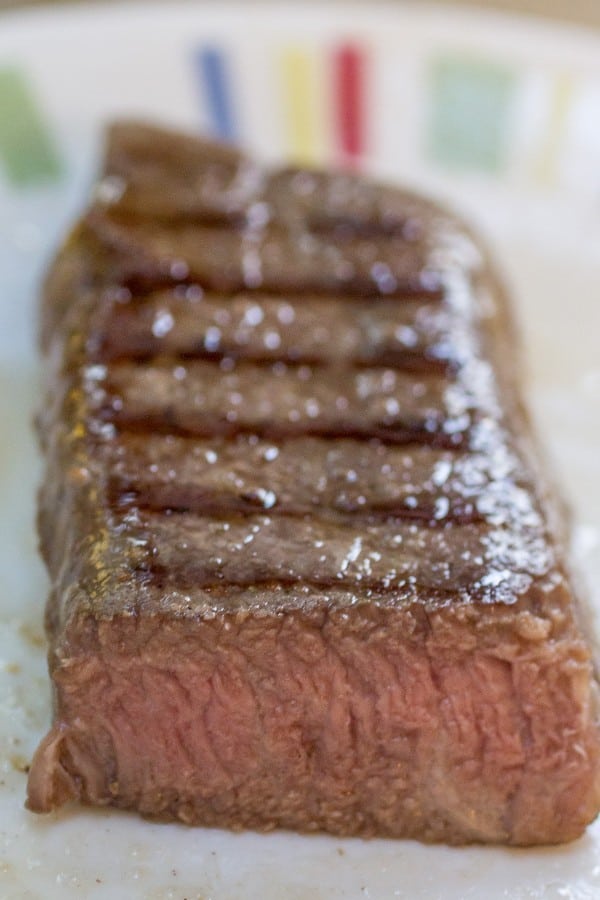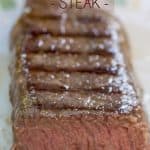 Simple Sous Vide Steak
Ingredients
Steaks of your choosing

salt and pepper

1

teaspoon

butter per steak
Instructions
Preheat your sous vide machine to your desired temp. (120F/49C rare; 134F/56.5C medium rare; 140F/60C medium; 150F/65.5C medium well.)

Lightly season your steaks with salt and pepper. Vacuum seal in a food-grade cooking pouch, and place in machine for at least 1 hour and up to 8 hours.

Remove from machine and quickly sear in a grill pan or an outdoor grill.