This Traeger Grilled Lobster Tail is a delicious way to use one of the best shellfish in the sea, and make a special dinner that is also shockingly fast and easy. Plus, wood fire does such amazing things to lobster!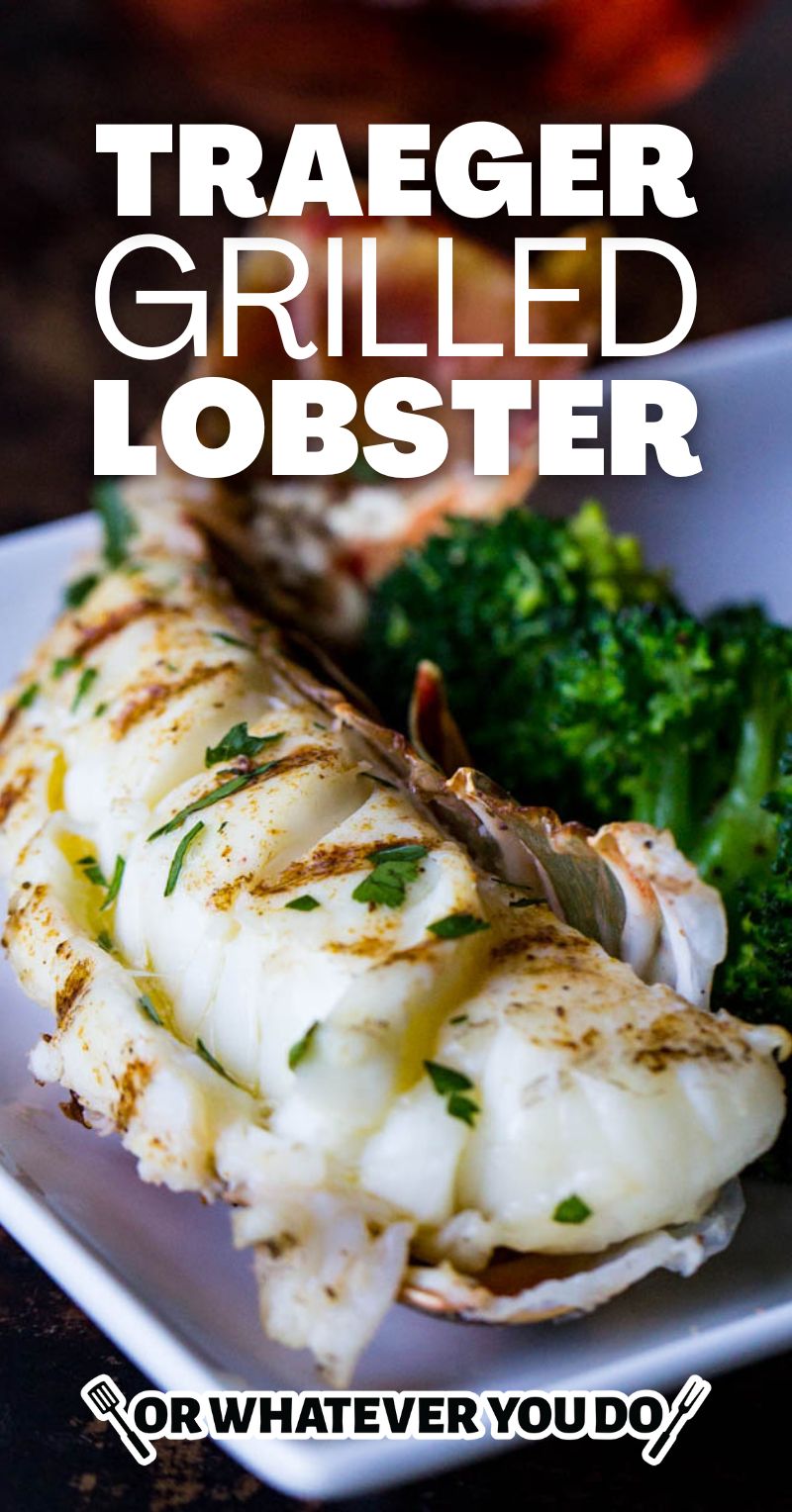 Traeger Grilled Lobster Tail
I love seafood. All of it. Give me all of the scallops, shrimp, clams, fish, crab, and oysters. Gimmie. As much as I love all of those things, lobster tails have a special place in my heart.
The thing is, they are pretty easy to do well but equally as easy to do really poorly. If lobster is overcooked, it takes on a rubbery texture and might leave you wondering what all the fuss is about.
Not this grilled lobster tail.
Cooking on the wood-fired grill gives it just a touch of smoke, and makes it easy to cook evenly and quickly.
Get our 75 ESSENTIAL Traeger Recipes here!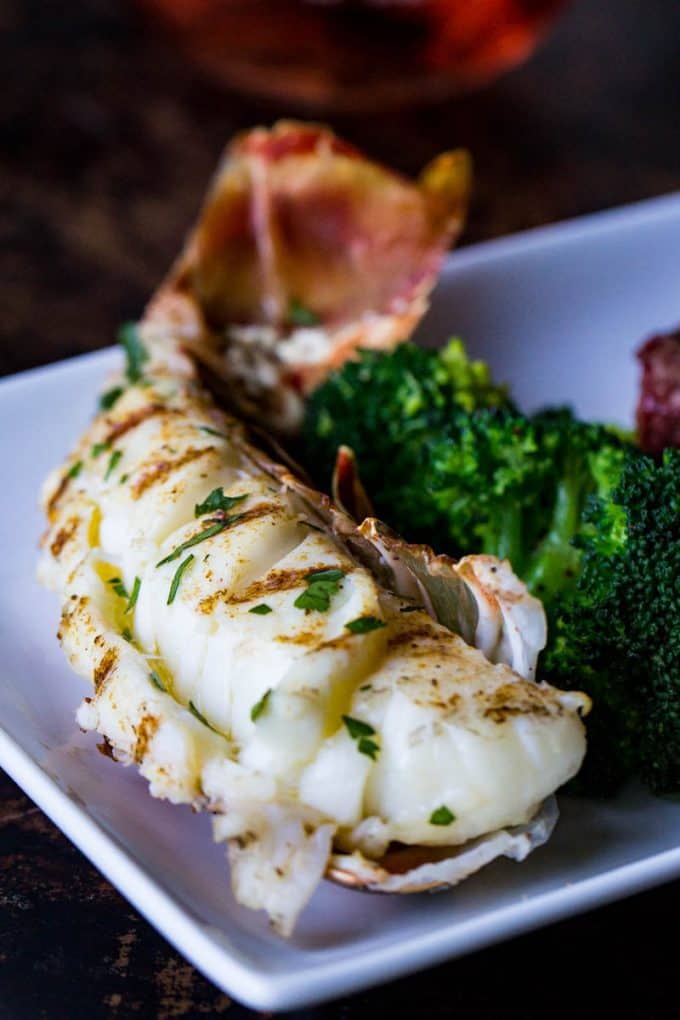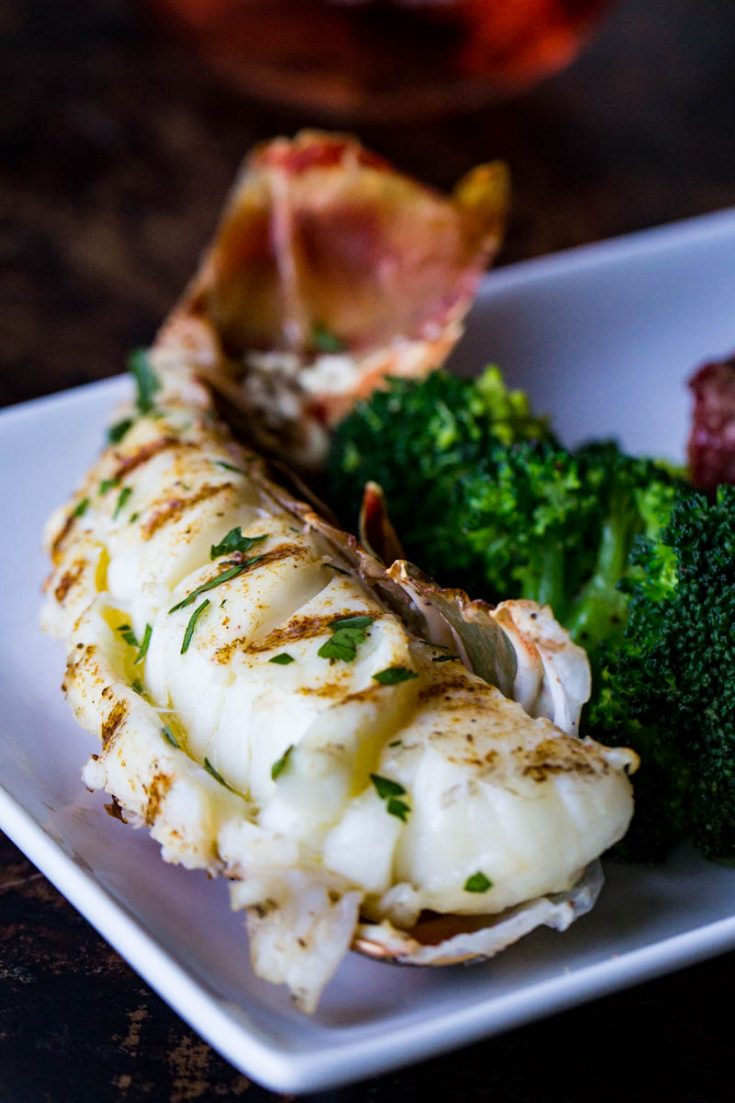 What temperature do you grill lobster tails?
Lobster tails should be grilled over high heat. On the Traeger, turn it up to high and let it preheat until it gets to about 450°. These tails cook quickly and only need about 10-15 minutes on the grill at this temperature.
Join our Easy Traeger Recipes Facebook Group!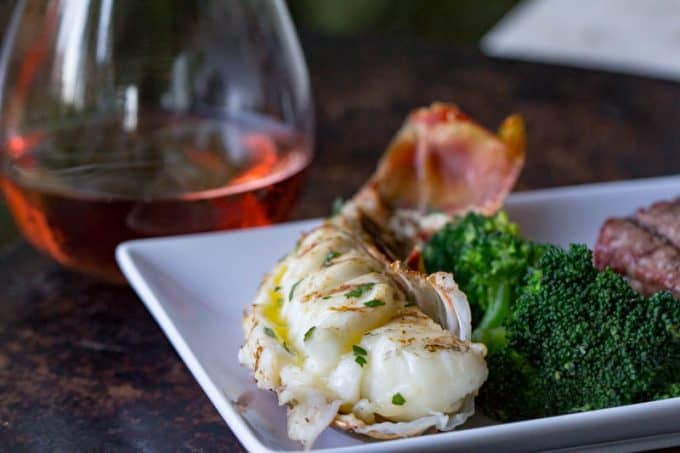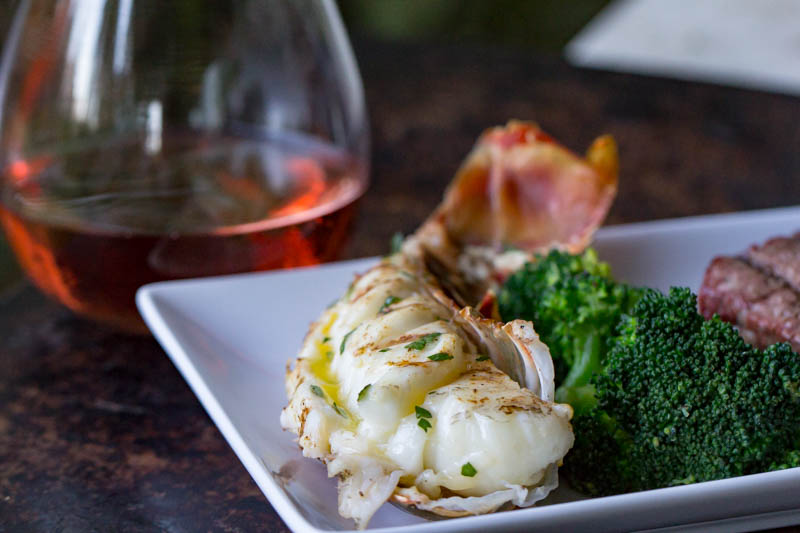 What's the best way to cook lobster?
My favorite way to cook lobster is to grill them, for sure, but there are many ways to make it well. You can cook it in the oven, under the broiler, you can boil them, steam them, or poach them.
Grilling is my favorite because it cooks them quickly and easily, and the Traeger adds a touch of smoke which is a great accompaniment to seafood. (See my Smoked Shrimp, Grilled Buffalo Shrimp, and Traeger Scallops for more on THAT.)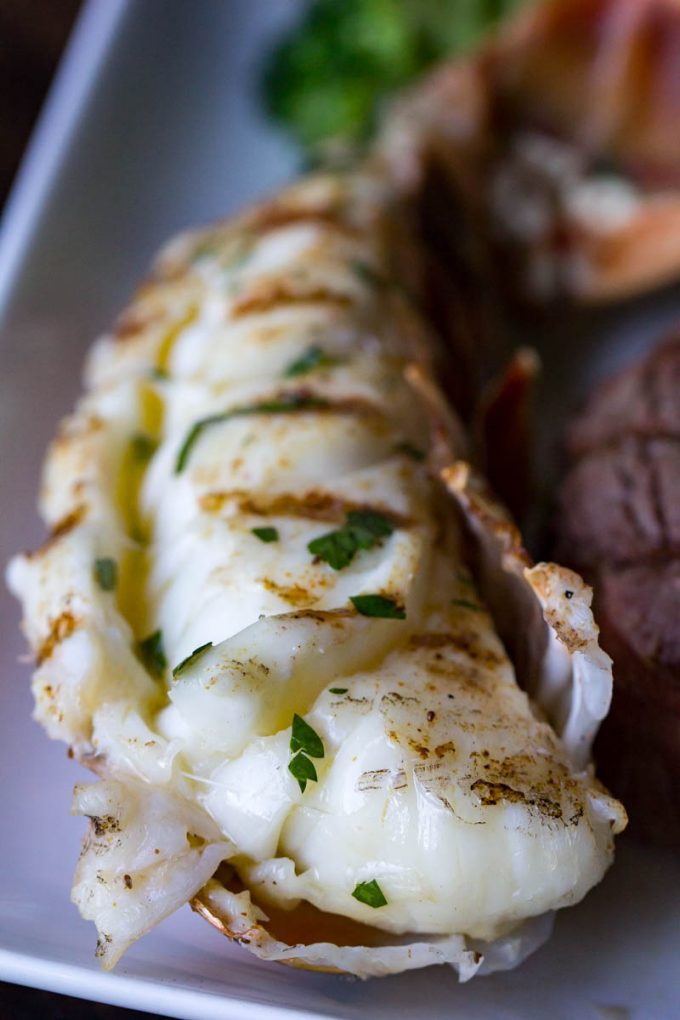 Can you cook frozen lobster tails?
You CAN, but the question really is SHOULD you.
That's a definite NO.
Cooking lobster from frozen will make the texture tough and chewy. Not anything like the tender and delicate meat that lobster is so famous for.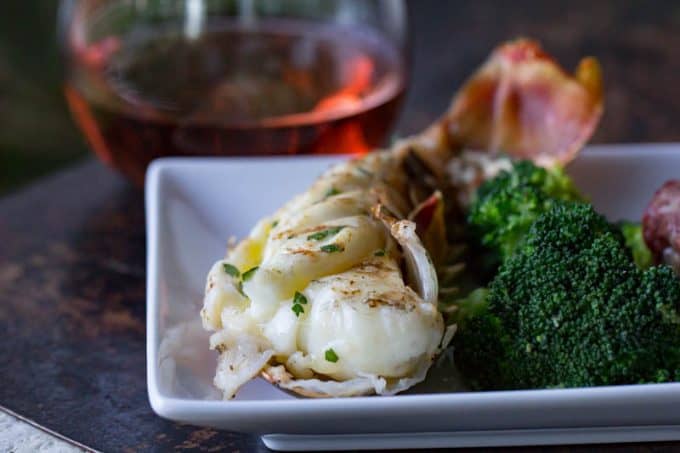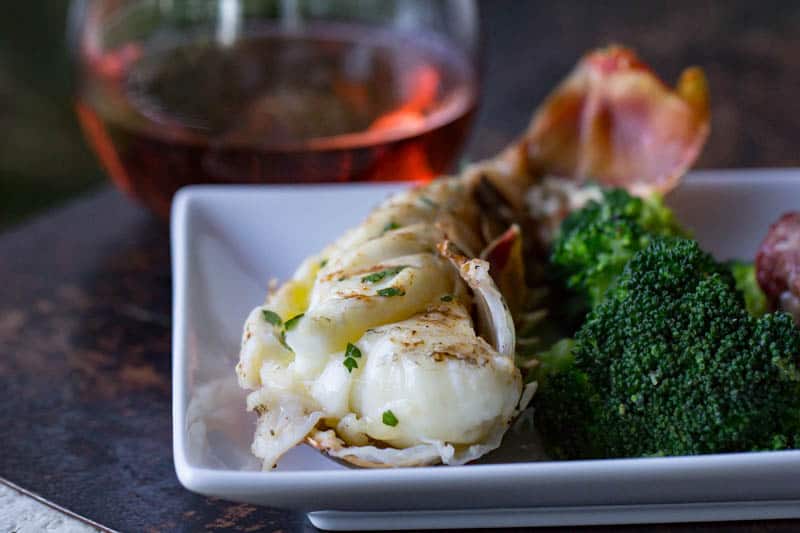 How do you thaw frozen lobster tails?
The best way to thaw lobster tails is in the fridge, overnight. This is the most gradual and the safest way to thaw frozen seafood.
If you are in a time crunch, you can also thaw it in a bowl of cool water.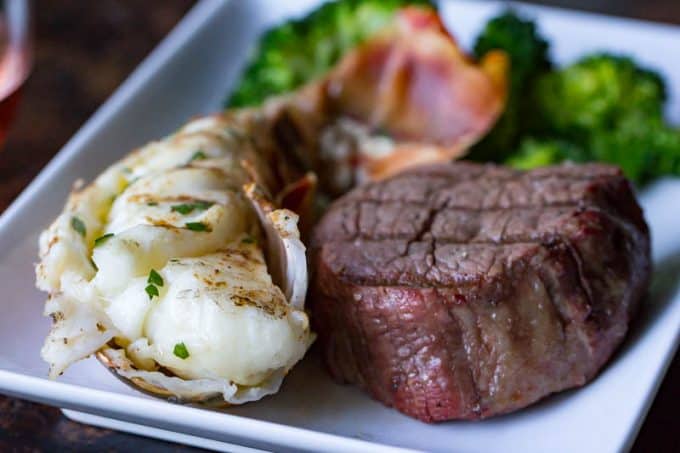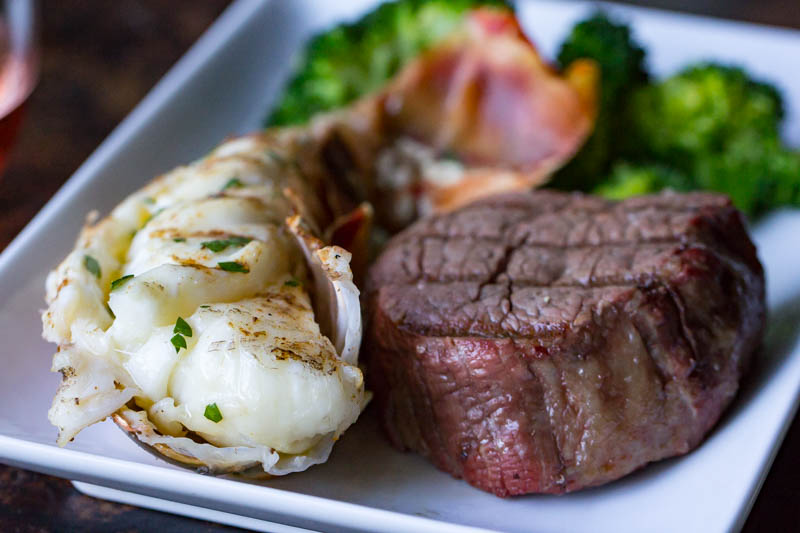 What should I serve with lobster tails?
ALL THE THINGS. Lobster is delicious, but it is also really rich so you need some sides to go with it that'll complement it well.
First, make yourself some grilled cheddar bay biscuits. Those buttery biscuits heavy on the garlic are some of my favorite parts about seafood night.
Another great option is my browned butter and mizithra pasta.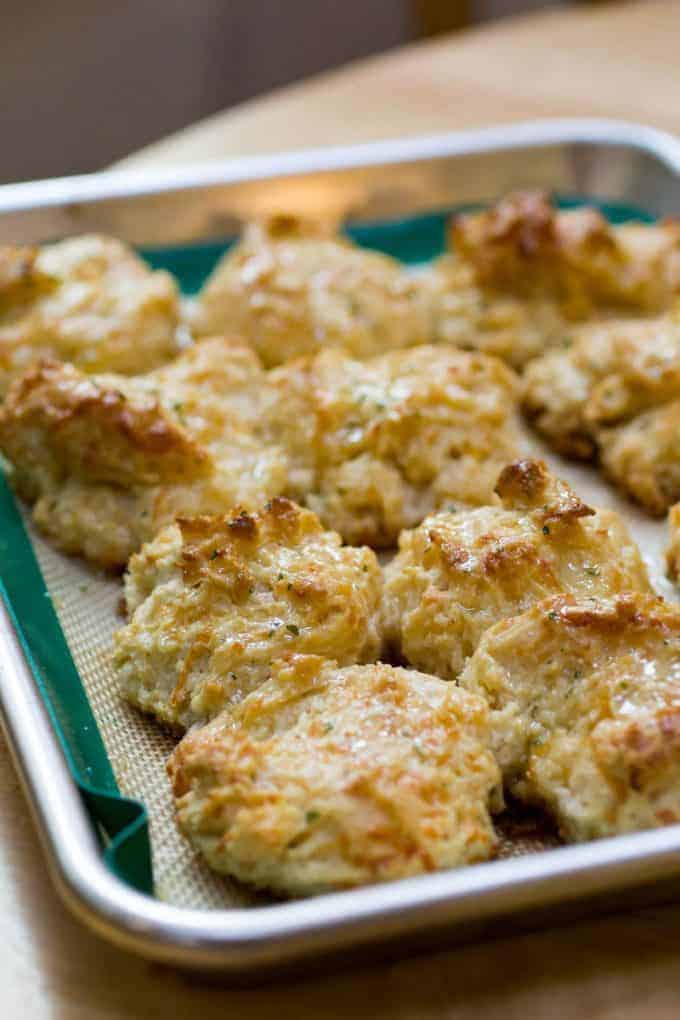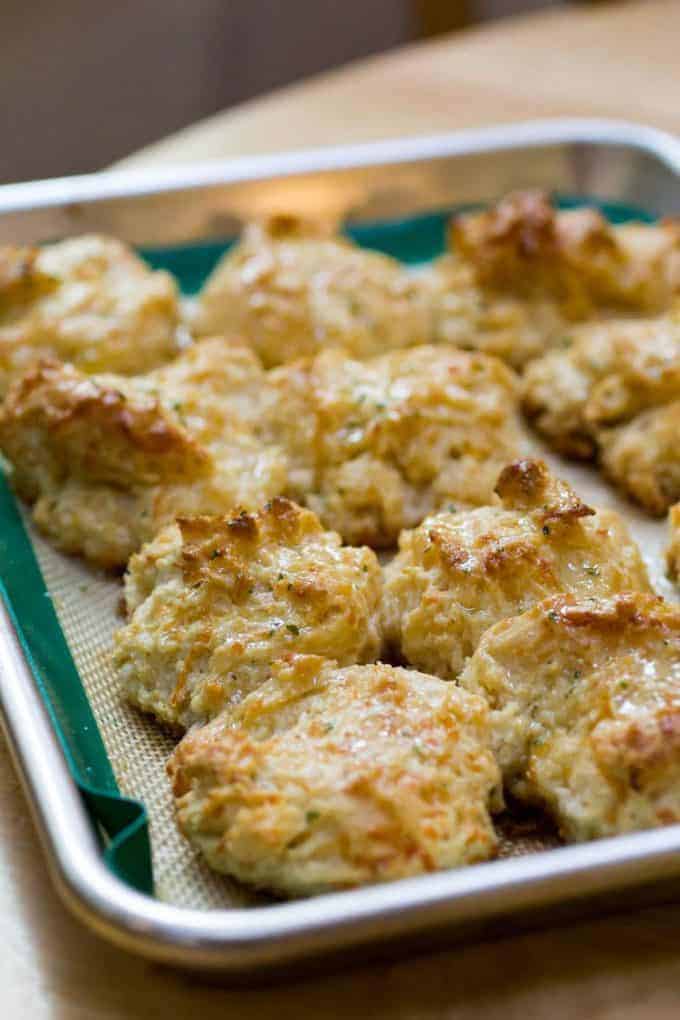 How do I reheat cooked lobster tails?
STAY AWAY FROM THE MICROWAVE.
For the love of everything good and delicious, lobster has no business being in a microwave, ever.
Lobster bisque, mayyyybe you get a pass. Maybe.
The best way to reheat a cooked lobster tail is to wrap it in foil and heat it up, gently, in the oven. An air fryer would work also, as would a grill at low temperature.
Just heat it for 5-10 minutes wrapped and then check to make sure it is heated through, and enjoy.
Follow me on Instagram!
Need a good steak for your surf & turf?
We have you covered! I'd personally recommend the Traeger Reverse Seared Hanger Steak, our Traeger Filet Mignon, the ever-epic Ribeye, or any of our steaks.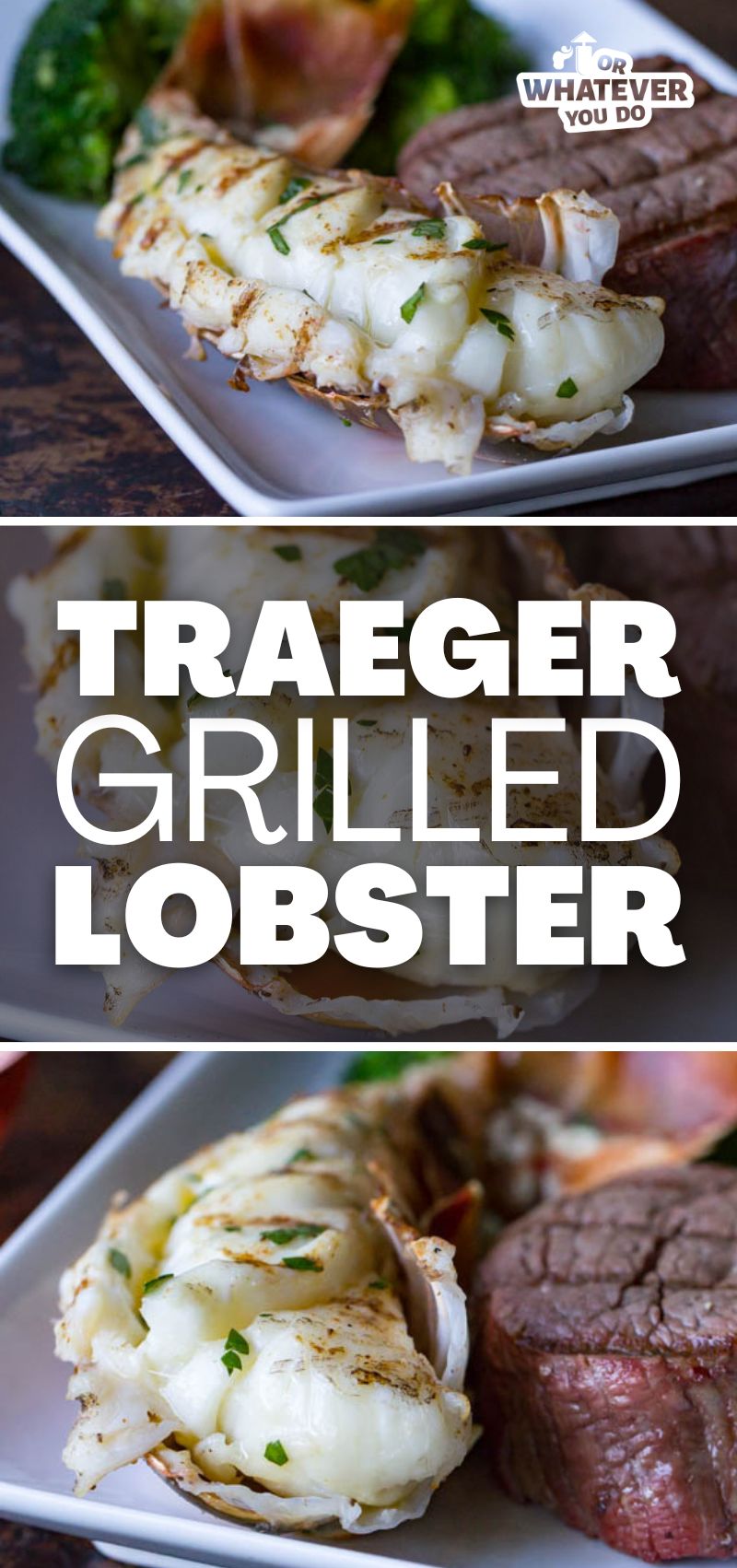 Yield: 2 servings
Traeger Grilled Lobster Tail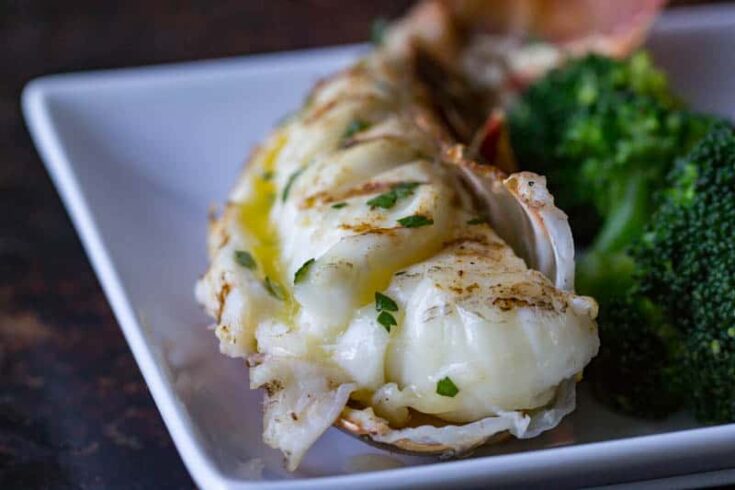 This Traeger Grilled Lobster Tail is quick to make, and fancy enough to serve your sweetheart for a fancy home-cooked Valentine's Day or special birthday dinner.
Ingredients
10-ounce lobster tail
1/4 teaspoon Old Bay seasoning
1/4 teaspoon pink Himalayan sea salt (or regular non-bougie salt)
2 tablespoons melted butter
1 teaspoon chopped fresh parsley (optional)
Instructions
Preheat your Traeger to 450°.
Slice the lobster tail right down the middle with heavy-duty kitchen shears.
Season with the Old Bay and salt.
Place the tails meat-side-down directly onto the grill grate. Grill for 10-15 minutes, or until the internal temperature reaches 140°. DO NOT OVERCOOK.
Remove from the grill and drizzle with melted butter. Serve hot. Sprinkle with chopped parsley if you are feeling fancy of taking pictures to show off to your friends and family not fortunate enough to be eating your lobster.
Recommended Products
As an Amazon Associate and member of other affiliate programs, I earn from qualifying purchases.
Nutrition Information:
Yield:
2
Serving Size:
1
Amount Per Serving:
Calories:

305
Total Fat:

14g
Saturated Fat:

8g
Trans Fat:

0g
Unsaturated Fat:

5g
Cholesterol:

158mg
Sodium:

684mg
Carbohydrates:

5g
Fiber:

0g
Sugar:

0g
Protein:

38g
Nutrition data provided here is only an estimate. If you are tracking these things for medical purposes please consult an outside, trusted source. Thanks!