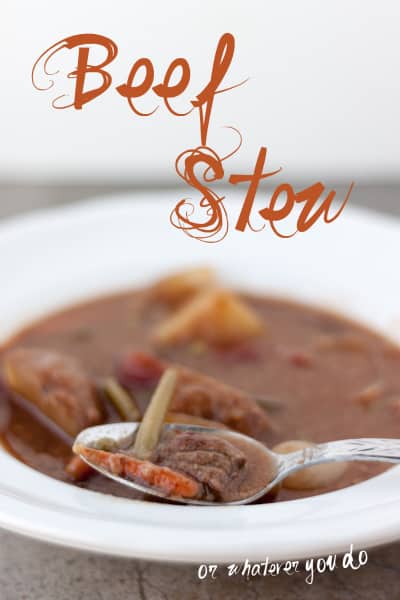 Almost 38 weeks! Yay! I'm pulling another recipe out of the vault here guys. I have not felt up to cooking and photographing anything new this week still, and I have too much catch-up cleaning to do to even think about making a bigger mess in the kitchen. Most nights it is all I can do to get the dishwasher running before bed! My husband has been so awesome helping out, picking up take-out, dealing with the kids bedtimes, I just can't sing his praises enough. We are both pretty run down, but he is really taking care of me well. There's nothing like the end of pregnancy and delivery that can really show you what your relationship is made of, in my experience. It is such a special time in marriage!
So, even though most of us have been lucky enough for spring and warm temperatures to FINALLY arrive, maybe, just maybe, sometime soon you will be in the mood for a little wintery meal. I always miss the meat/potatoes oven cooking during the summer. Winter foods are my favorite, by far.
There is not much more comforting food than a big bowl of hearty beef stew. This recipe is simple, straightforward, yet so satisfying. The next time you need a little warm up, throw this on the stove or in your crock pot for a delicious meal that cannot be beat.
Take one pound of stew meat, toss lightly in seasoned flour, and then brown well over medium-high heat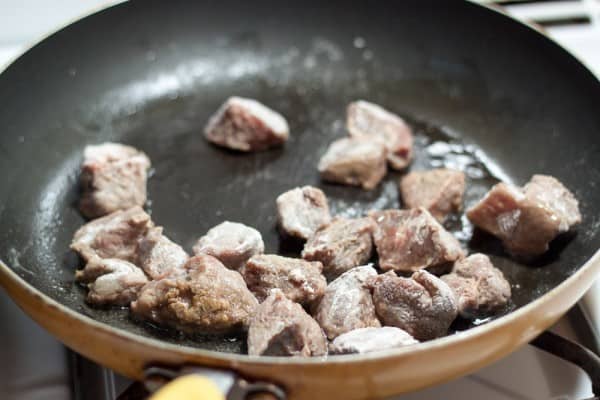 Next pour the browned meat, one cup of dry red wine, and a sliced onion into an oven-safe dish and place into a 275 degree oven for 1-2 hours, or until the meat is tender and the wine has reduced.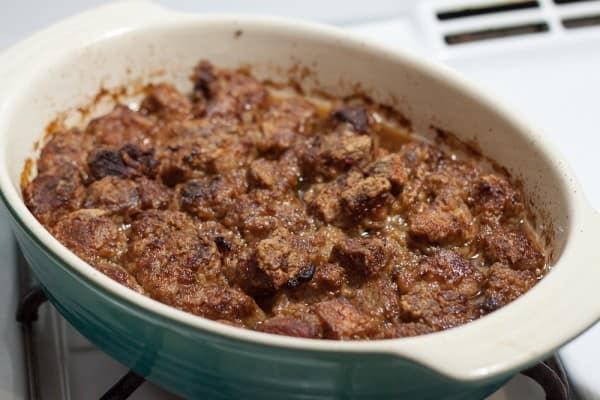 While the meat is roasting, place 6 cups of beef broth, a large sliced onion, some sliced carrots, peas, chunked potatoes, beans, and a can of stewed tomatoes into a medium to large stock pot. Heat to a slow simmer, and stir frequently.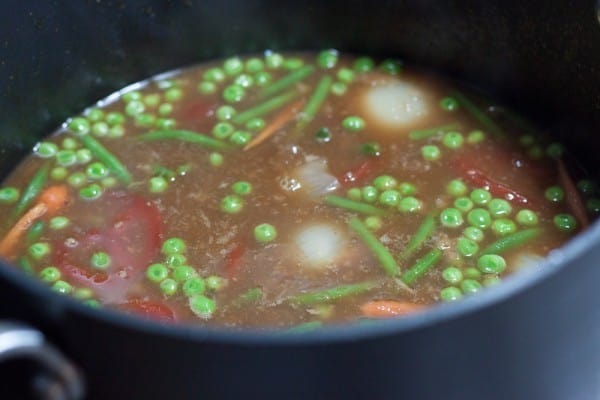 When the meat comes out of the oven, pour all the contents into your stew, stir well, and cook for 35-40 minutes. Serve immediately with some fresh buttered bread.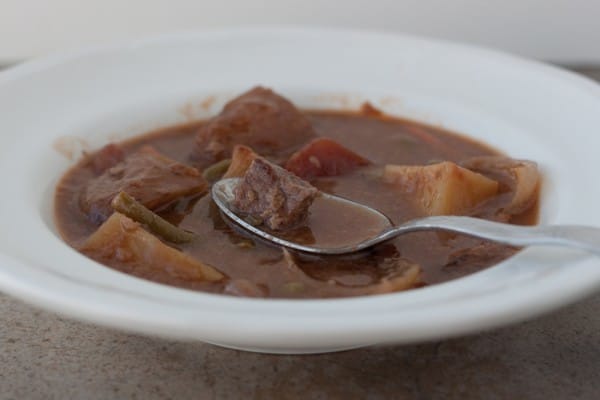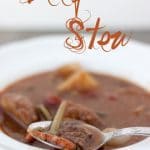 Beef Stew
Ingredients
1

lb

beef stew meat

1/2

cup

flour

1/2

tsp

salt

1/4

tsp

pepper

1/4

tsp

garlic powder

1/4

tsp

onion powder

2

TBSP

vegetable oil

1

cup

dry red wine

6

cups

beef broth

1

large onion

sliced

2

large carrots

chopped

1/2

cup

frozen peas

1

cup

frozen green beans

1 15

oz

can stewed tomatoes

1

large potato

diced
Instructions
Preheat oven to 275 degrees.

Mix flour, salt, pepper, and garlic and onion powder in a small bowl. Toss the stew meat in the seasoned flour to lightly coat.

Heat oil in a medium pan over medium-high heat. Add meat and brown on all sides. Remove to baking dish and pour red wine on top. Place sliced onion in dish and bake for 1-2 hours, or until the meat is tender and the wine is reduced.

Place beef broth, carrots, peas, beans, tomatoes, and potatoes into a large stock pot. Bring to a simmer. Add roasted meat/onion/wine mixture, and stir well. Let simmer for 30-40 minutes. Serve immediately with fresh buttered bread.
---
As always…
Thank You for looking! I LOVE comments. Use the comment form below to interact, or if you like what you see, and want to see more, please feel free to jump on over to my Facebook page and like me there. I post teasers for upcoming recipes, answer any and all of your questions, and every recipe from here gets linked to there as well.

If you are a pinterest fanatic like I am, you could also drop by and follow me there, and pinning my images is always appreciated!
Thanks for dropping by! Hope to see you again soon!
~Nicole~