Instant Pot Shredded Chicken Breasts from Frozen is an easy trick that I've been loving since I got my pot. It makes for very easy dinners all week long! There are a million things you could do with this simple starting point, but if you need some suggestions I think I've got some things to keep you busy!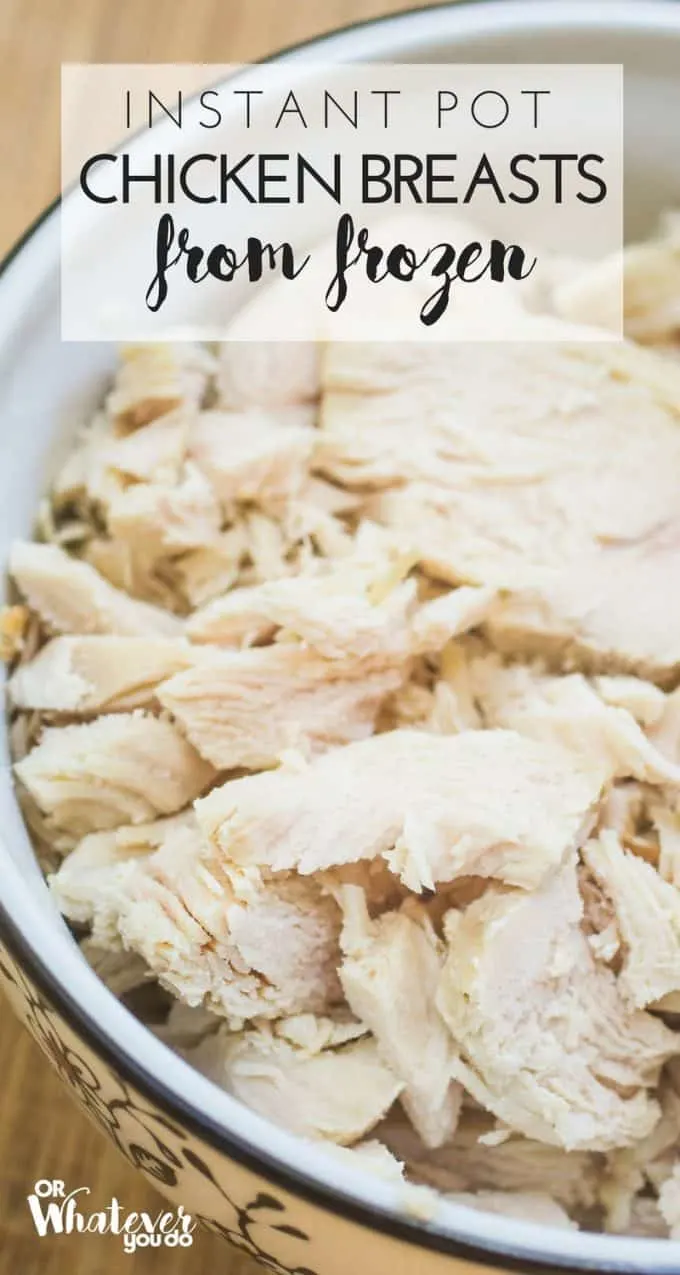 Instant Pot Shredded Chicken Breasts from Frozen
I'm so lazy lately when it comes to dinner.
By the time I'm done with work and all the kid stuff and everything that all entails I don't really have any brain power OR motivation left by 6pm.
It just isn't happening.
The days are long this summer, and my kids officially have cabin fever. Have you ever spent a week cooped up with 4 very rambunctious, very loud, very boyish pre-teen and elementary aged boys?
Oh, and 3 toddlers too?
By 8 pm I'm in bed, needing some quiet time. In order to make that happen, I need to have dinner on the table by 6 and cleaned up by 7 so I can get babies in bed by 7:30, and the rest of the crew situated by 8.
Literally, anything I can do to make dinner easier, I'll try.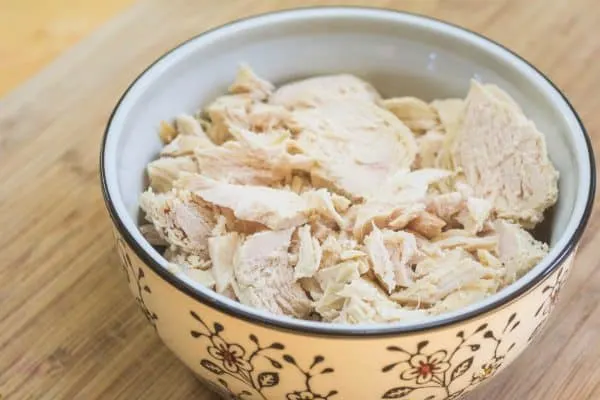 How to make chicken breasts from frozen in your electric pressure cooker
One of the best features of the Instant Pot, in my opinion, is the ability to toss in a frozen cut of meat and end up with something edible and delicious. There are a few tips, however, that'll make your frozen food adventures a little more successful.
Don't skimp on the seasonings!
Never plain water. Always broth. Always always always.
You will get different results if you let the food cook IN the liquid rather than suspended over it. Experiment to see which you prefer.
The bigger the block of frozen meat, the longer it'll take the pot to come up to pressure. For a faster, more consistent result, chop the meat into smaller chunks before you freeze it, and freeze it in a ziplock laid flat so the chunks freeze semi-separately.
Life may be a marathon, but these chicken breasts are NOT.
What can I make with shredded chicken breasts?
There are so many different things that you can make with shredded chicken breasts, you guys. It is a great base to build a meal on. In case you need some specific ideas, I've got you covered!
I'm not sure why, but the dinner cooking/serving hour is exactly the hour of the day where my 3-year-old who is transitioning out of nap time needs to completely meltdown, and it is 1 1/2-year-old "cry time", and also the hour that my 2-year-old son decides he's going to play "walk like a dinosaur". You wouldn't think a little 2-year-old could make that much noise, but he's got like hulk power in those stomps, and it shakes the whole house sometimes.
So dinner is a wild cacophony of crying, yelling, and stomping from the toddlers, and various yells and noises that are coming from the bigger boys of the house. It is…chaotic…at times. To say the least.
Occasionally I'll think up an entertaining enough movie that'll capture half of their attention long enough to have a little bit of calm, courtesy of the big giant babysitter on my wall. And don't even think about getting at all finger-pointy or sanctimommy either. When you have a million kids, you do what you have to do.
Where can I find more Instant Pot recipes?
You came to the right place. I've been on the Instant Pot train for a couple years now, and I have lots of great electric pressure cooker recipes for you to peruse. You can see all of them here in my Instant Pot section, or for some of my greatest hits, check out my Favorite Instant Pot Recipes here.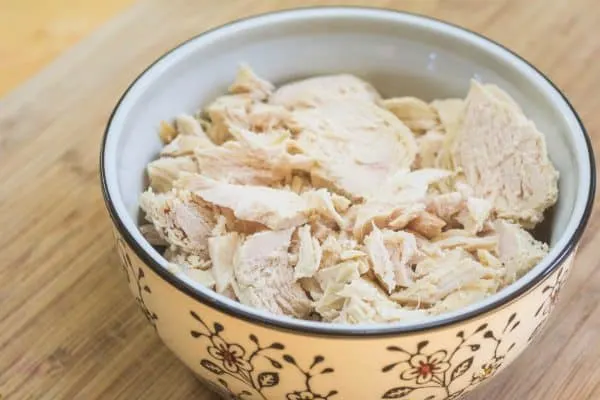 I'm not sure if I'm just amazingly disorganized, or if my kids are a special kind of wild or what, but my parents' wishes are totally coming true. Evidently, I was so wild that I needed 7 little mini versions of me to fulfill their deepest wish of my kids causing me as many gray hairs as I caused them.
So now you know why I need dinner to go smoothly. And why I enjoy my travel so much. And easy dinners like this easy shrimp scampi pasta, these easy chicken fajitas, and this super easy beef and bean taco rice skillet.
I'd love for you to visit some of my best blogging friends who happen to have some fabulous ideas about what to do with cooked chicken. In some of these, like The Creative Bite's Light Chipotle Ranch Chicken Wrap, she calls for rotisserie chicken. This Instant Pot shredded is a great dupe for that.
This awesome Thai Chicken Flatbread Pizza from Life Made Sweeter also uses rotisserie chicken but would be a perfect recipe to make with this easy and fast chicken.
Yield: 10 servings
Instant Pot Shredded Chicken Breasts from Frozen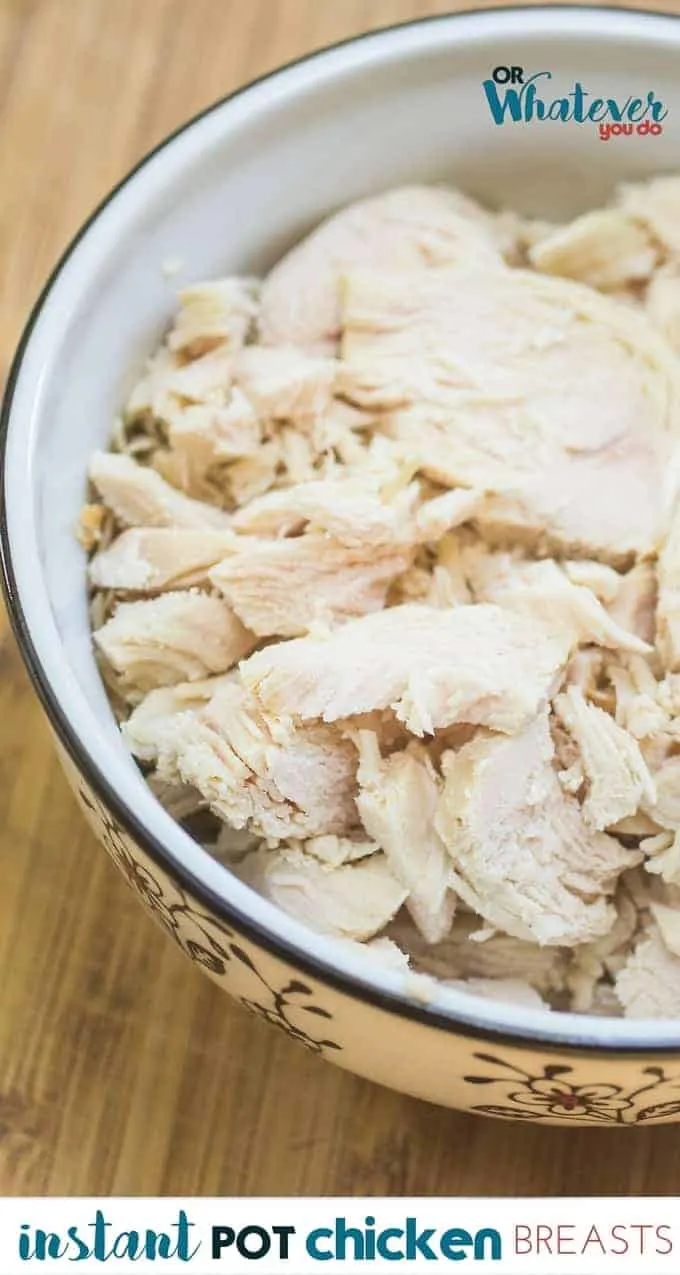 Delicious shredded chicken breasts made from frozen! Toss these in the pot and dinner is done. Maybe even several dinners!
Ingredients
4-5 large chicken breasts, individually frozen
3 cups chicken broth
Instructions
Place the chicken breasts and chicken broth into your Instant Pot, and set it to cook for 25 minutes on manual. It will take a while to come up to pressure since the breasts are frozen, but once it is done you'll have perfectly cooked chicken breasts. Make sure to natural release the pressure!
If the breasts were frozen into a large block, you might need some more time. Once the post is safe to open, remove the lid and cut the chicken in half to ensure there is not more pink remaining.
If there IS pink remaining, cut all the breasts in half, make sure to give it a stir, and then set it to cook for 5 more minutes on manual. That should take care of it if there was just a little undercooked chicken remaining.
Give the chicken a rough chop or a quick shred with two forks after it cools a bit, and then store in the fridge for up to 4-5 days, using as needed for meals.
Nutrition Information:
Yield:
10
Serving Size:
1
Amount Per Serving:
Calories:

103
Total Fat:

2g
Saturated Fat:

1g
Trans Fat:

0g
Unsaturated Fat:

1g
Cholesterol:

52mg
Sodium:

322mg
Carbohydrates:

0g
Fiber:

0g
Sugar:

0g
Protein:

19g
Nutrition data provided here is only an estimate. If you are tracking these things for medical purposes please consult an outside, trusted source. Thanks!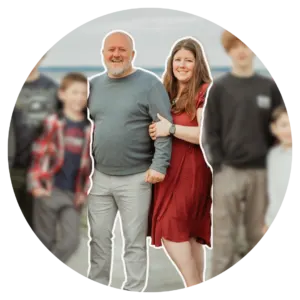 Nicole Johnson, a self-taught expert in grilling and outdoor cooking, launched Or Whatever You Do in 2010. Her blog, renowned for its comprehensive and creative outdoor cooking recipes, has garnered a vast audience of millions. Nicole's hands-on experience and passion for grilling shine through her work. Her husband, Jeremiah Johnson, also plays a pivotal role in recipe development, adding his culinary flair to the mix. Together, they form a dynamic duo, offering a rich and varied outdoor cooking experience to their followers.