Bacon cheddar quiche with a rutabaga crust is a unique breakfast bake and you're definitely going to be going back for seconds.
The "crust" is actually cubed rutabaga that's been sauteed in butter or bacon fat, and then topped with a rich mix of eggs, milk, cream, bacon, and heaps of cheddar cheese.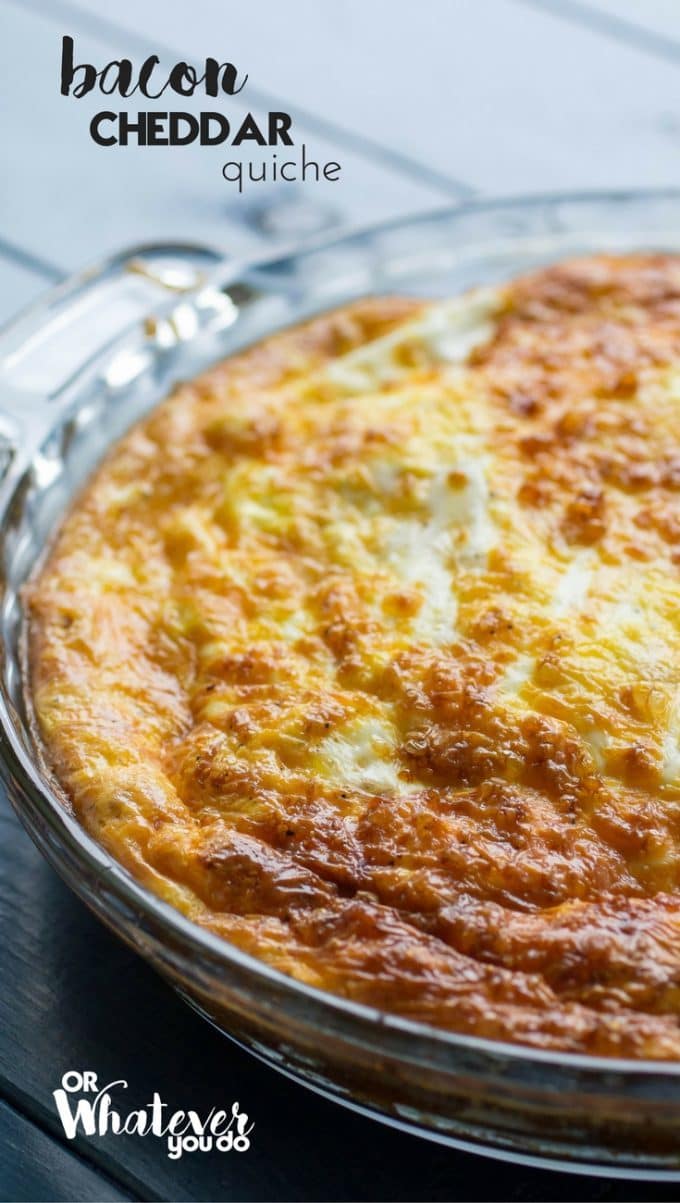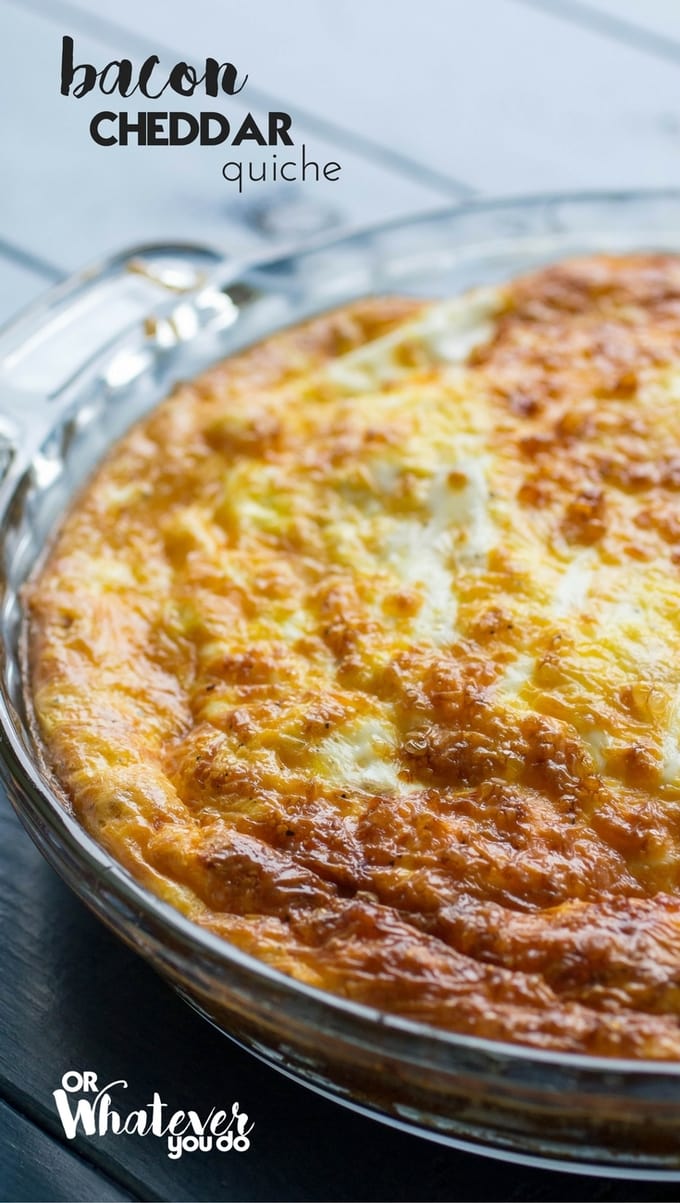 Bacon Cheddar Quiche with Rutabaga Crust
Egg bakes and quiches are one of my favorite breakfasts to make. They are not only easy, but pretty hands-off as far as the actual cooking goes too.
This particular quiche is a *little* more involved, but it is well worth it.
You might wonder what rutabaga is doing in a quiche. I was too, to be honest. This recipe comes directly from my husband's awesome mind. Sometimes the combinations he comes up with amaze me. You will recognize him from his chicken tenders, grilled pork tenderloin, and my instant pot teriyaki pork tenderloin too.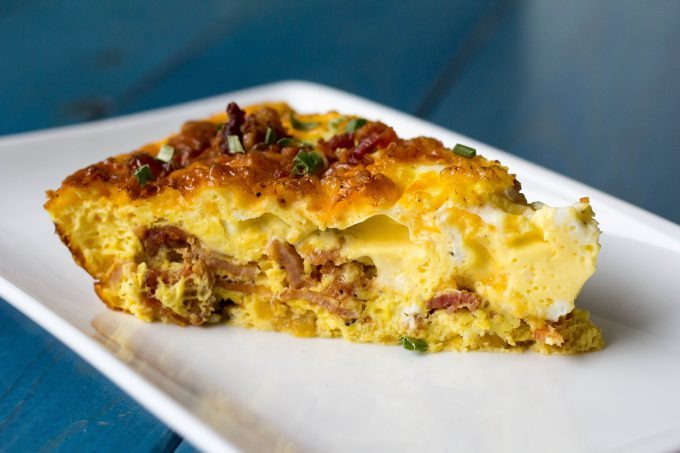 Start out by doing a rough chop of your rutabaga, and then sauteeing it in your bacon grease. Just go with it. Trust me. I mean, trust Jeremiah, cause he's got a method to his madness, and never steers us wrong.
Well – besides that one time he decided to put curry powder in his chili. I still haven't forgiven him for whatever that monstrosity was.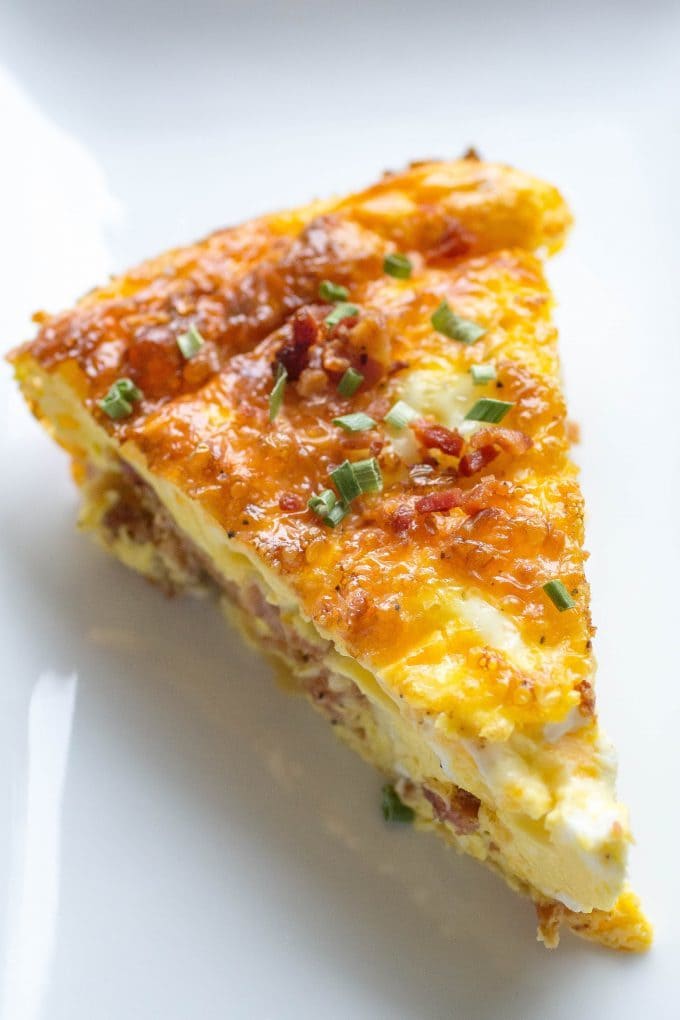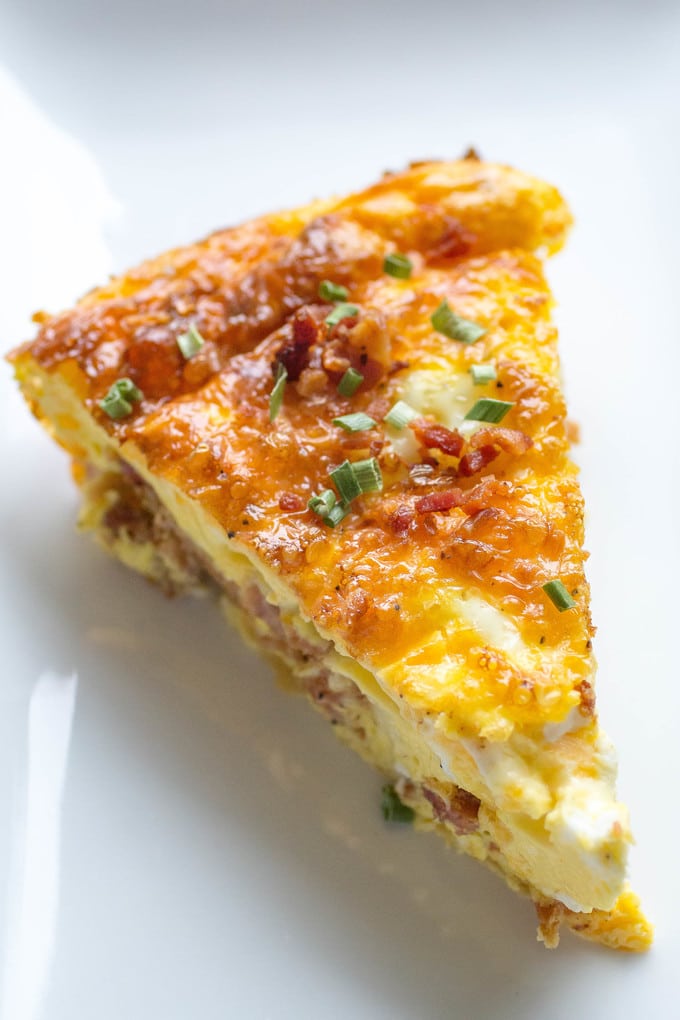 This quiche recipe is so flexible. You can add in almost any mix-ins that you'd like. My favorites are these bacon, rutabaga, and cheddar, but I'm equally in love with ham and cheese as well. You might like a southwest version with peppers and some awesome instant pot shredded chicken taco meat, or slow cooker carnitas.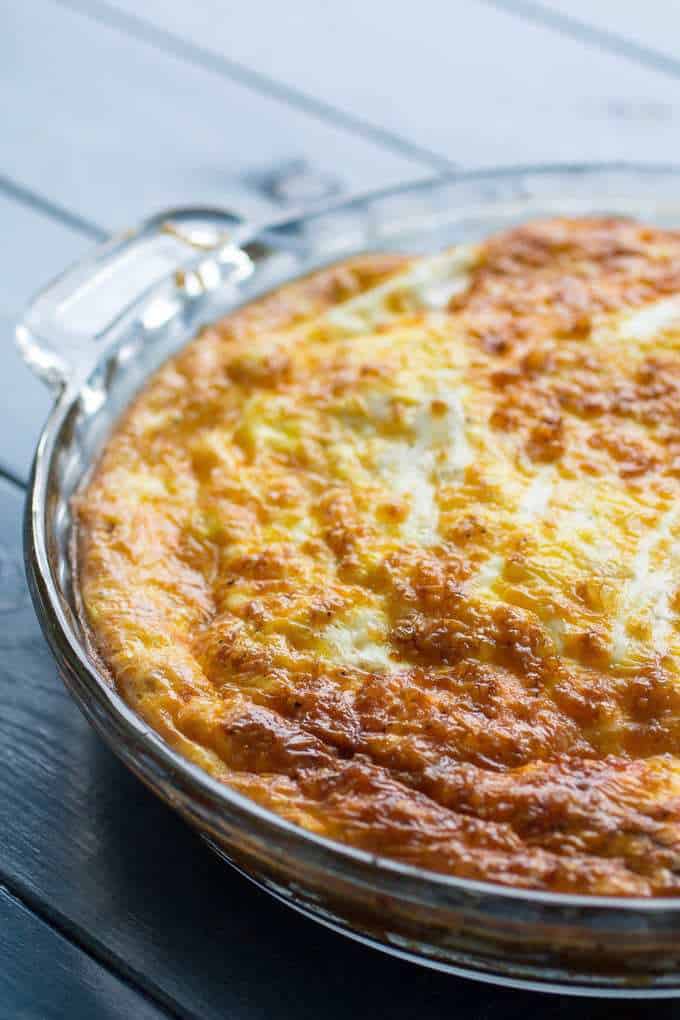 This will be a perfect addition to any spring brunches you might have coming up! I love quiches for feeding a crowd, and I think you're going to love this too.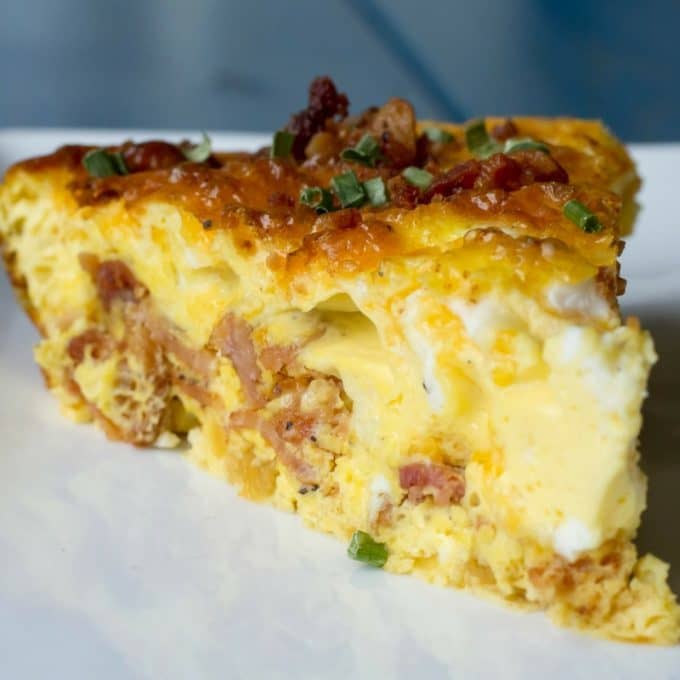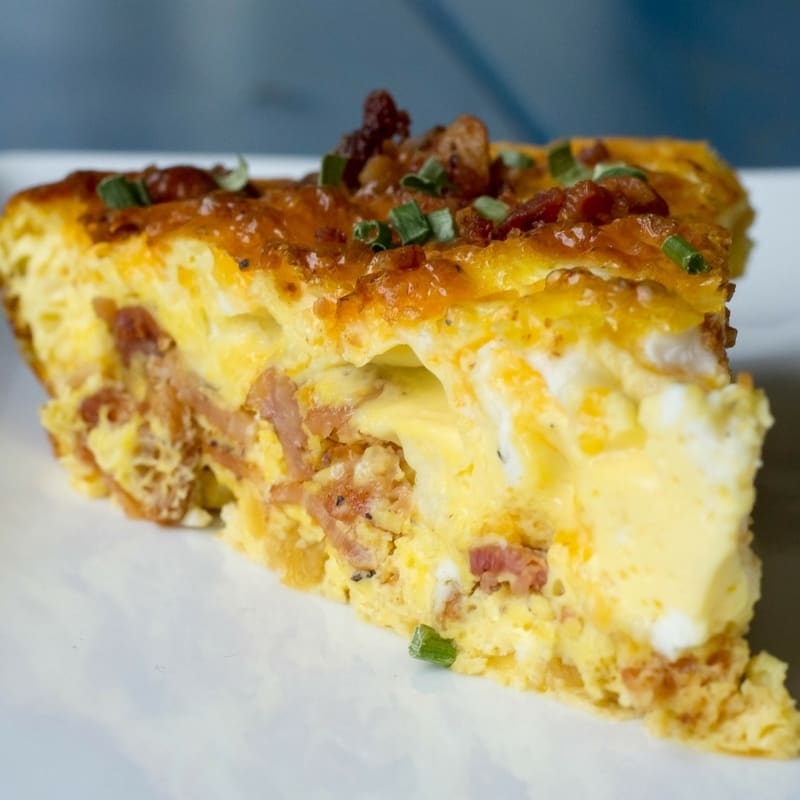 Yield: 8 people
Bacon Cheddar Quiche with Rutabaga Crust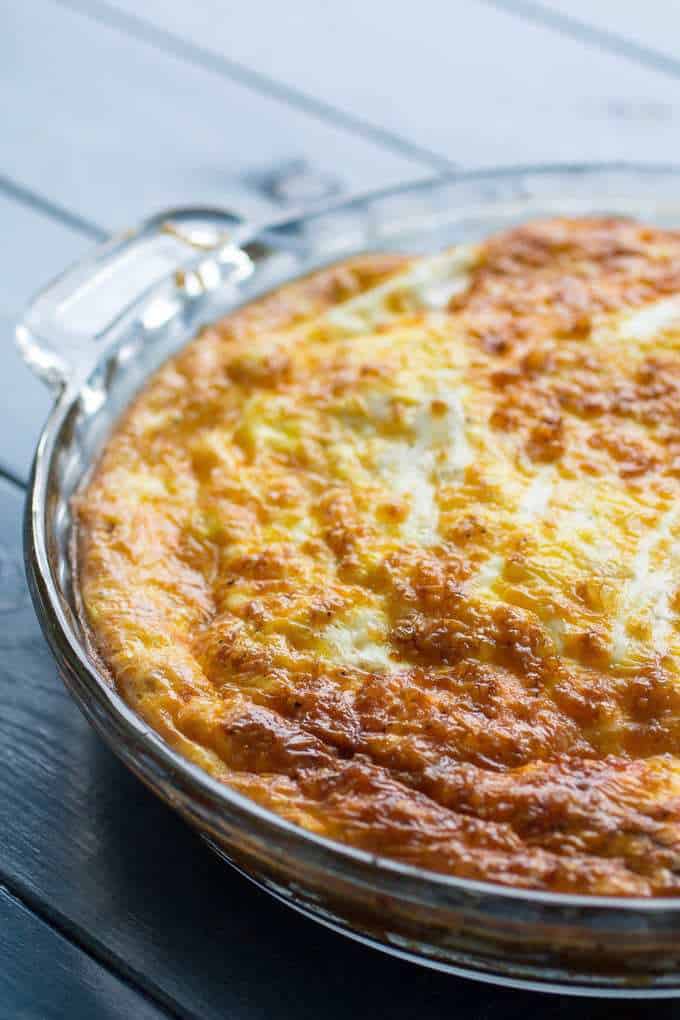 This delicious quiche is full of savory bacon, cheddar cheese, and rutabaga crust.
Ingredients
Base Recipe
8 large eggs
3/4 cup cream
3/4 cup milk
1/2 teaspoon salt
1/4 teaspoon pepper
1/2 teaspoon onion powder
1/4 teaspoon garlic powder
Mix-ins
2 cups cubed rutabaga
1 tablespoon butter
1 1/2 cups shredded cheddar cheese
2 cups crispy chopped bacon
Instructions
Preheat oven to 325.
Mix together the quiche base ingredients, and set aside.
Melt the butter in a large saute pan, and cook the cubed rutabaga for 10 minutes, or until soft and lightly browned.
Put the fried rutabaga in the bottom of a prepared 9 inch pie pan. Top with the cooked, crumbled bacon, and cheddar cheese. Pour the egg mixture on top, and bake for 35-40 minutes, or until the middle is set.
Remove from oven and let sit for 5 minutes before slicing and serving.
Nutrition Information:
Amount Per Serving:
Calories:

311
Saturated Fat:

13g
Cholesterol:

250mg
Sodium:

442mg
Carbohydrates:

5g
Sugar:

3g
Protein:

14g