These Chicken Parmesan Sandwiches are an easy dinner that feature panko chicken breast that's crispy-fried until it is golden brown, then gets slapped on a loaf of toasty garlic french bread loaves, covered in cheese, drenched in marinara, and into the oven to make sure everything is melty and amazing.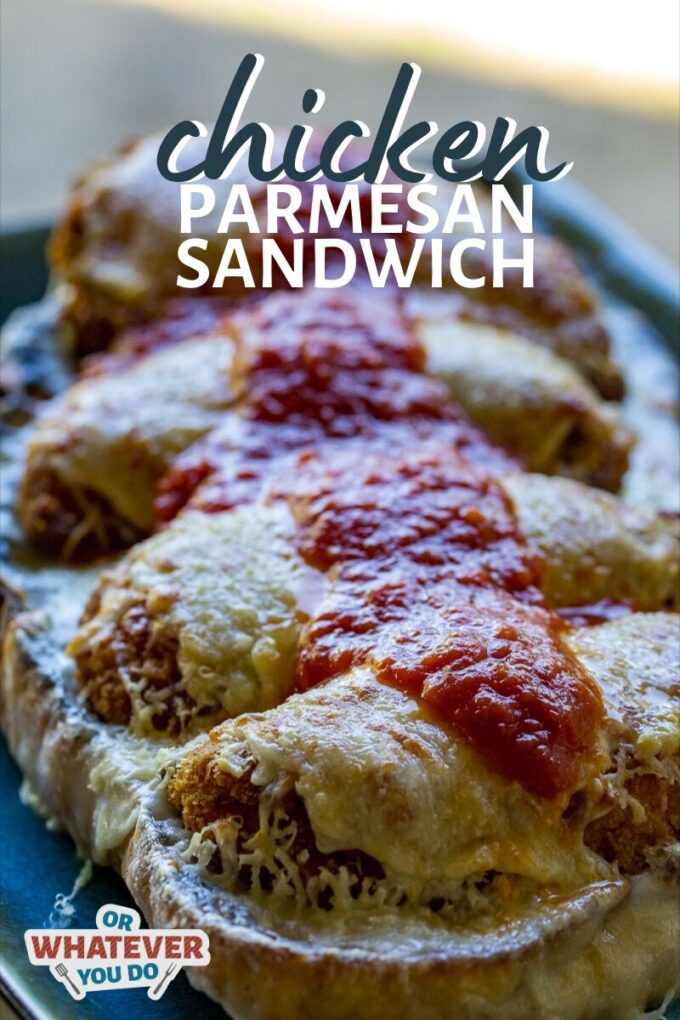 Chicken Parmesan Sandwich
What could be better than one of our favorite classic dishes turned into a gigantic sub sandwich?
I like to try to be creative in the kitchen whenever time allows, and think of different ways to turn basic dishes into something more interesting.
It just so happens that I first created a recipe for Panko Chicken Breast for lunch one day, which turned out to be super delicious by the way, and thought hmmmmm, what can I do with Panko Chicken Breasts to jazz them up for a dinner?
Voila! The Chicken Parmesan Sandwich was born!
Breaded chicken breast (like my panko breaded chicken) are placed on a french bread that's been sliced sub-style and toasted with garlic butter and provolone cheese. Then lots of parmesan, lots of mozzarella, marinara sauce, and the other bun and you have a giant sub sandwich that is super delicious.
If you aren't into breaking out the fry pan for this, there's a REALLY great panko breaded chicken breast available at Costco. The chicken isn't precooked, which makes the end result WAY better than your average frozen breaded breast. I've used those before really successfully.
Or Whatever You Do participates in several different affiliate programs. Links in this post may be affiliate links.

As an Amazon Associate I earn from qualifying purchases.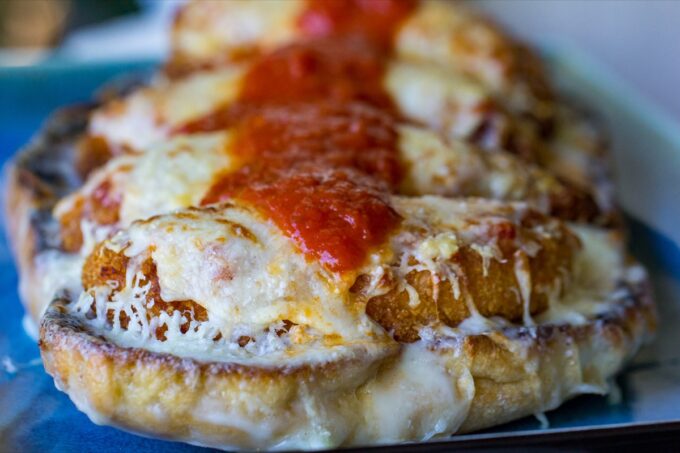 What is Panko breading and why should I use it instead of regular bread crumbs?
Panko breadcrumbs are a type of Japanese breading made by baking the bread with electrical current, which creates a bread without a crust. Then it's ground to create a breading for frying.
Panko bread crumbs are lighter and more airy than typical bread crumbs, and they absorb less oil and creating a crunchier end result.
Panko can be used in a variety of ways in place of traditional bread crumbs, and have become very popular and readily available at all of your local stores.
You can sprinkle them on top of casseroles or any type of baked dish for a crunchy topping, use them in soups as a thickening agent, or most typically they're used as a breading for fried foods.
I have a few examples for you to try right here:
More delicious CHICKEN RECIPES here!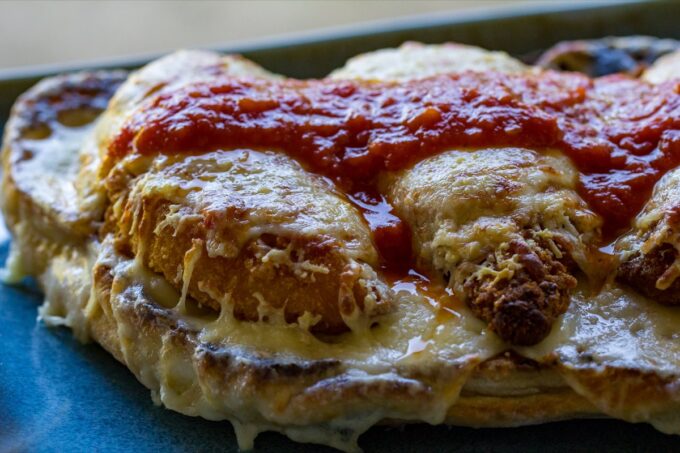 What kind of marinara should I use for this sandwich?
You can use your favorite store bought brand of marinara, or you can make your own homemade marinara sauce in MASSIVE quantities. We have a lot of mouths to feed and I love having leftover sauce just for this reason. My homemade marinara is a snap to throw together and freezes really well and can be used for many, many dishes or quick meals.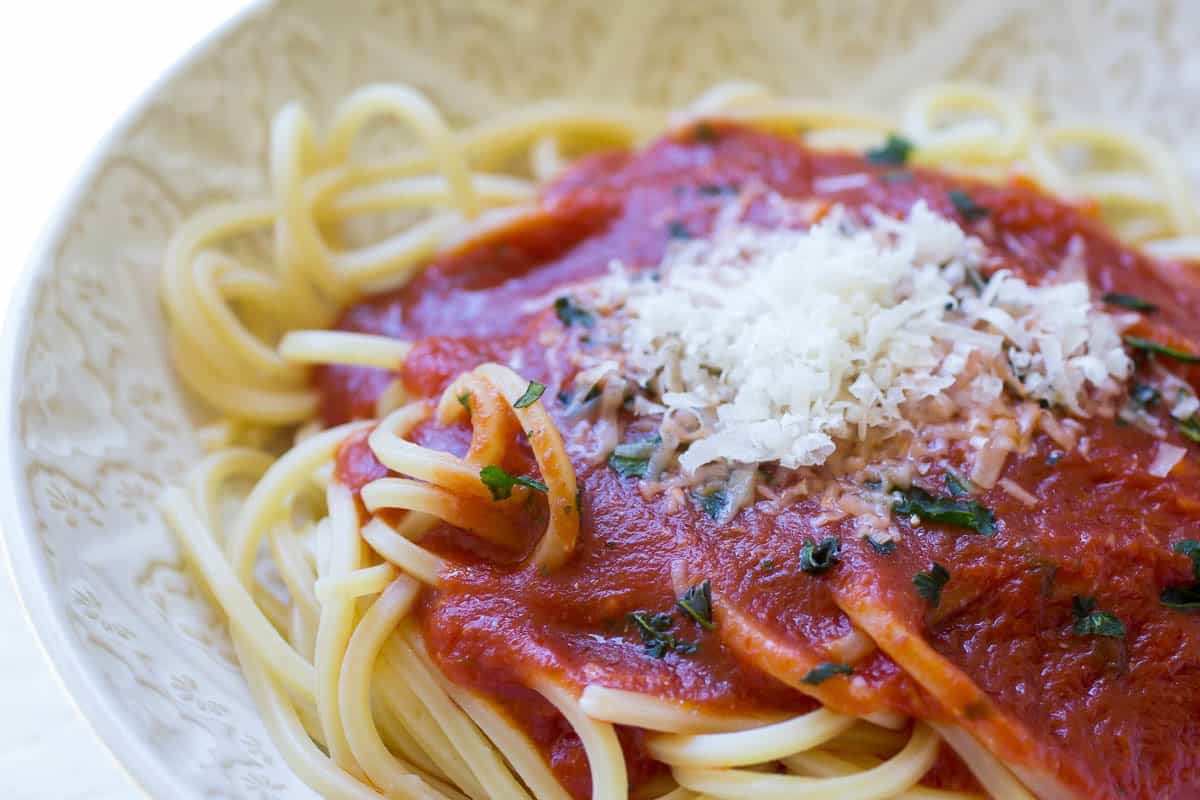 Now that we've talked about all of the elements of this delicious sandwich, let's talk a little about what to serve with it.
Follow me on Instagram!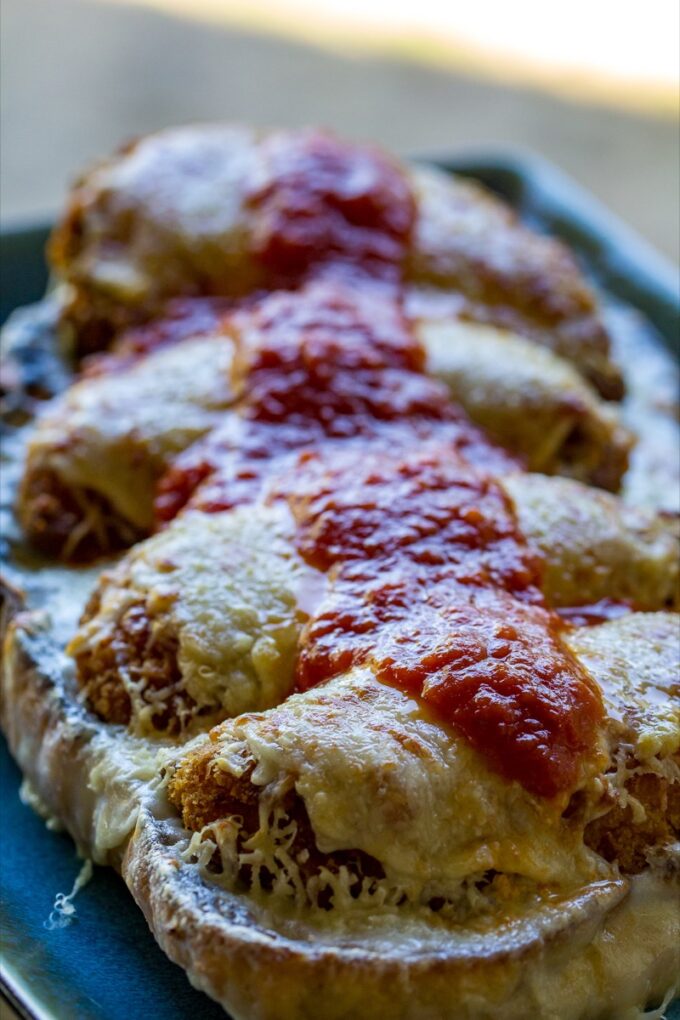 What can I serve with chicken parmesan?
Since we are serving up an Italian-inspired dish, I'd suggest whipping up my homemade Caesar Salad Dressing, or the Caesar Pasta Salad.
Either of these will work perfectly with these Chicken Parmesan Sandwiches and your family and guests will be pleasantly satisfied with this delicious meal.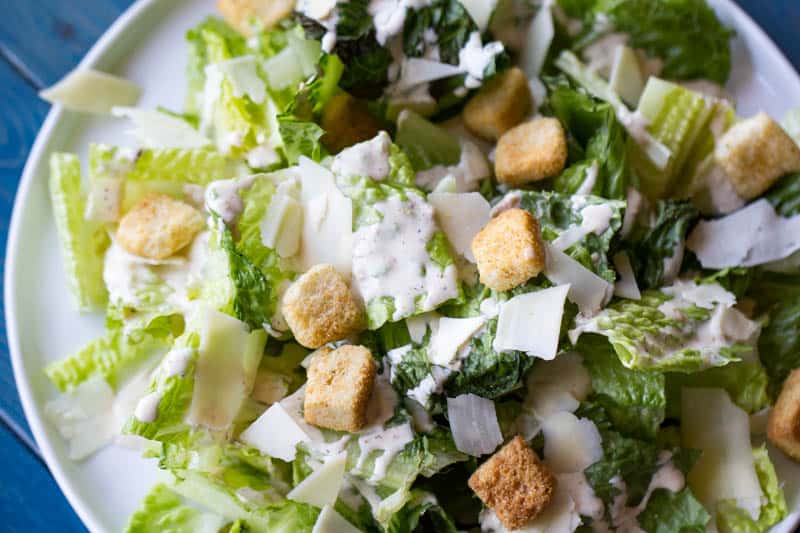 If you decide to make a big batch of marinara and pasta for dinner one night, you're halfway there for meals you can prepare later in the week using this sauce! Win, Win!
I like to and try to plan ahead a little bit, and when I'm successful, it makes life so much easier. Everyone is busy and we don't have a lot of time to sit and wonder what's for dinnerr tonight.
In fact, I HATE that question and I'm almost always stumped.
With a little bit of planning, we can eliminate that problem altogether. Things always run the best around here when we make a meal plan on Saturday for the following week so we can plan out the shopping, decide who is cooking what, and which night (we've been involving the interested teenagers in dinner making lately and I'm enjoying it a lot!) Then you're all set.
It's so much easier when you know ahead of time what your cooking, and have the ingredients at hand. So try it some time and once you do, you won't go back. Unless you are like me and it is a constant battle, and then you have my sympathy. 😉
This meal is definitely kid-friendly, and really, everybody-friendly. Who can possibly complain about nice warm, toasty sandwich will become a regular on your meal rotation once you try it and find out how really simple and economical it is to make.
Pin For Later!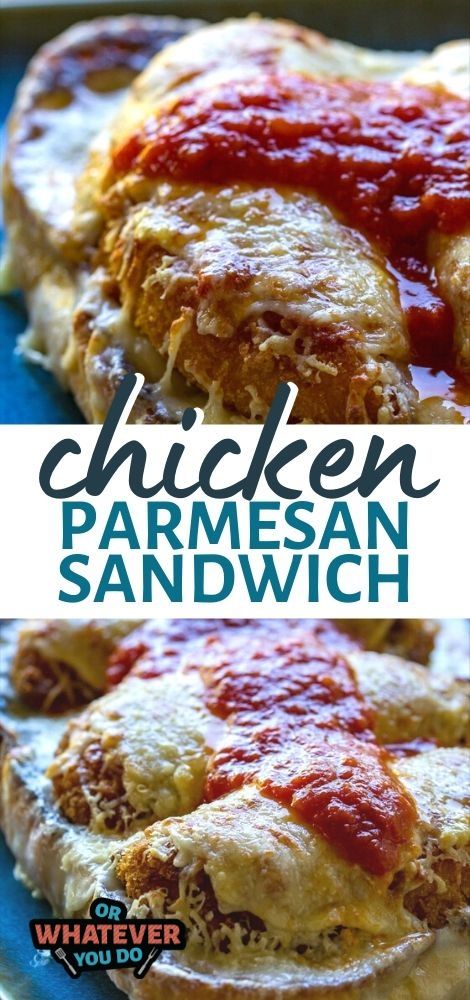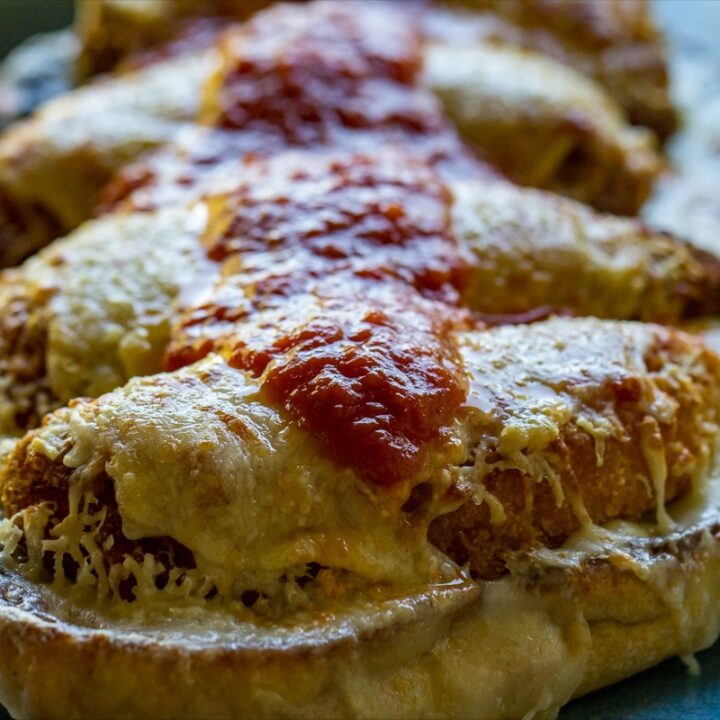 Chicken Parmesan Sandwich
This easy chicken parmesan sandwich takes one of your favorite pasta recipes and turns it into sandwich form!
Ingredients
1 loaf French bread
1/2 cup garlic butter
4 slices provolone cheese
5 panko-breaded chicken breasts, cooked
1 1/2 cups mozzarella cheese
1 cup shredded parmesan cheese
2 cups marinara sauce
Instructions
Preheat your broiler according to factory instructions.
Spread the garlic butter over the french bread halves, place the bread on a baking sheet and toast under the broiler until the bread is golden brown. Don't burn it! Turn the oven to bake and set it to 375°.
Set aside the top half of the bread, and layer the sliced provolone on the bottom half of the bread. Next, place the cooked panko chicken breasts on top of the provolone and top with the mozzarella and parmesan cheese.
Place into the oven and let bake for 5-7 minutes, or until all the cheeses are melted and bubbly.
Remove from the oven, top with the other half of the bread, and slice to serve.
Nutrition Information:
Yield:

8
Serving Size:

1
Amount Per Serving:
Calories:

514
Total Fat:

25g
Saturated Fat:

14g
Trans Fat:

0g
Unsaturated Fat:

9g
Cholesterol:

64mg
Sodium:

1328mg
Carbohydrates:

49g
Fiber:

3g
Sugar:

7g
Protein:

22g
Nutrition data provided here is only an estimate. If you are tracking these things for medical purposes please consult an outside, trusted source. Thanks!