Instant Pot Pork Tenderloin Teriyaki is one of my new favorite fast dinners in our new electric pressure cooker! It only took 30 minutes of actual cooking, and I had a tender, juicy, and super flavorful main dish to serve to the family. Kid tested, and approved. 6 stars out of 7 on my kid-o-meter.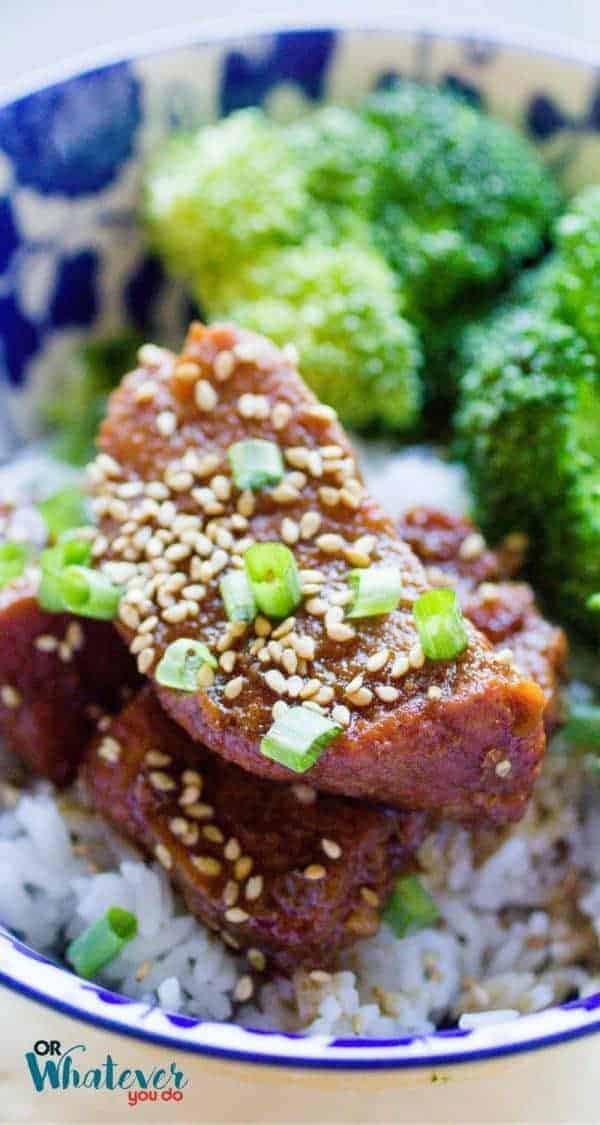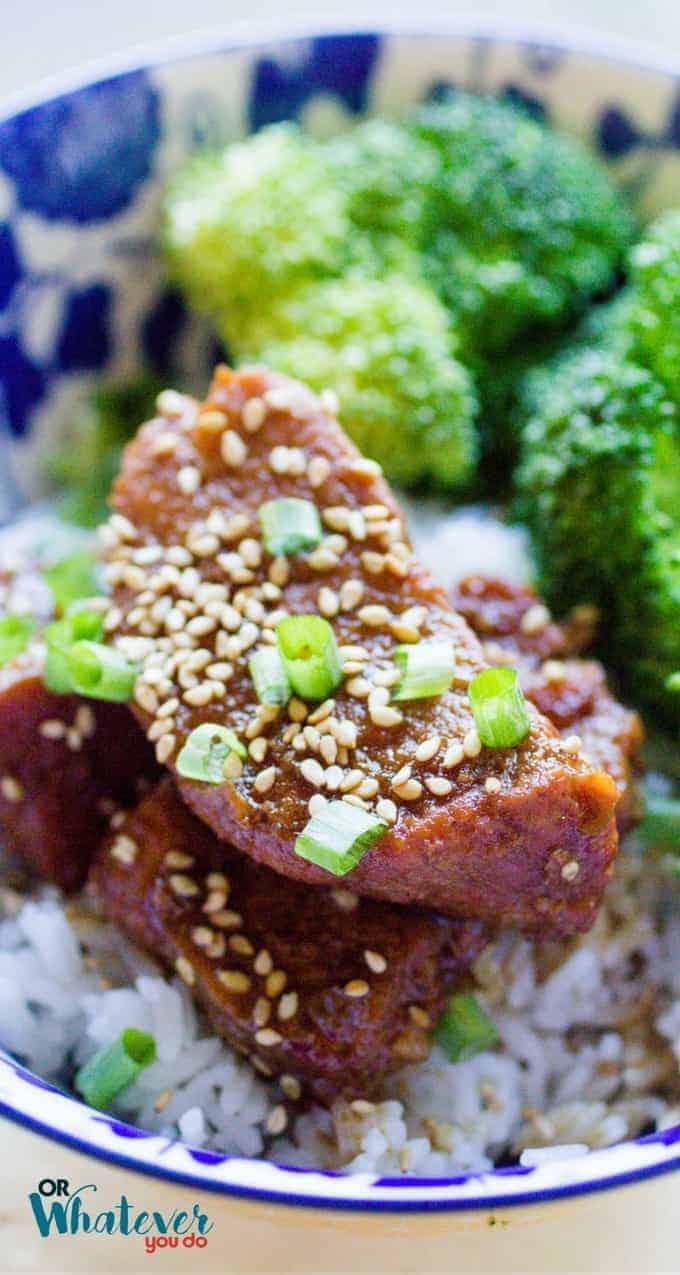 Instant Pot Pork Tenderloin Teriyaki
I've been on quite the "quick dinner" kick lately. The transition over the last couple of years from stay-at-home mom with a blog to full time employee + professional blogger has been pretty crazy. Sometimes I wonder what I used to do with all of my free time, and then I remember. I cleaned. And cooked. And changed a LOT of diapers, and folded a lot of clothes.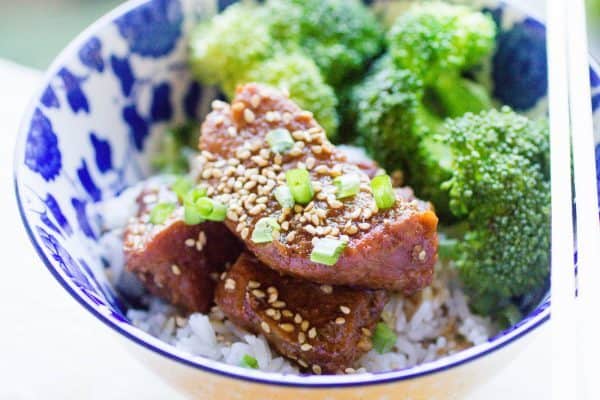 We all go through busy seasons in life. Mine just happen to be happening one on top of the other. Finding a balance is pretty tricky sometimes, but not impossible.
One thing that really helps me is having a bunch of quick options for dinners so I don't have to think too much about it, or do any major productions during the week. This Sarma Cabbage Roll Soup is a great example of that. Quick, easy, and to the point.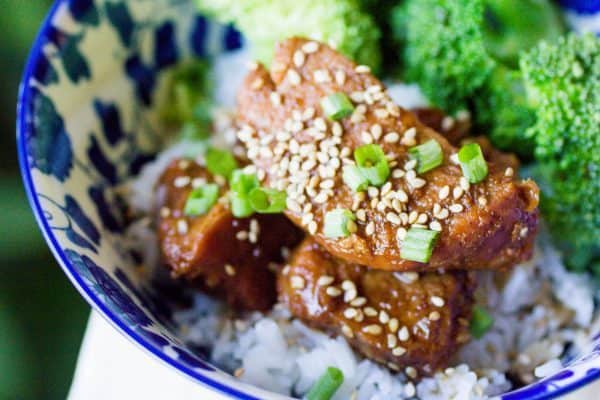 The Instant Pot has been fantastic for that. I know I've been talking about it a lot lately, but you'll have to forgive me. I'm not even being sponsored by them, I just have found it so incredibly helpful that I needed to share about it.
I also typically post what we eat. So when we're eating a lot of bbq, you'll get a lot of bbq. Lots of desserts? It'll be sweet around here for a bit. Right now it is "I NEED DINNER NOW" time, so here we are.
This particular recipe is a 3 ingredient masterpiece, if I do say so myself. If you have a rice cooker AND an instant pot, this one is almost entirely a "dump and go" meal. For me that means I can clean up most things BEFORE dinner is even ready, which cuts down on the after-dinner mess by a TON.
You can make your own teriyaki sauce for this really really easily. The teriyaki sauce here on my super simple chicken teriyaki recipe would be perfect. For this recipe though, I used Mr. Yoshidas Original Cooking Sauce and Marinade. (NOT sponsored. I just love it.)
Hungry for more? Check out these Asian-inspired dishes!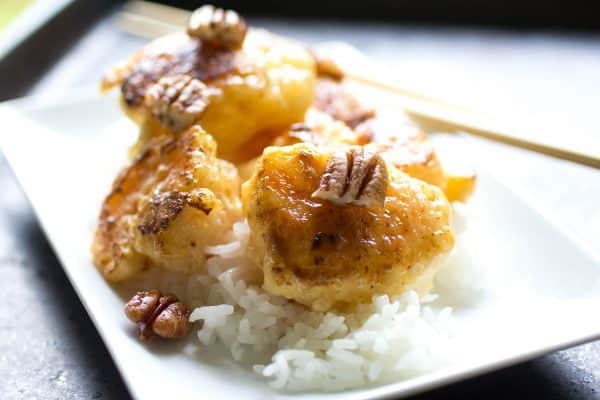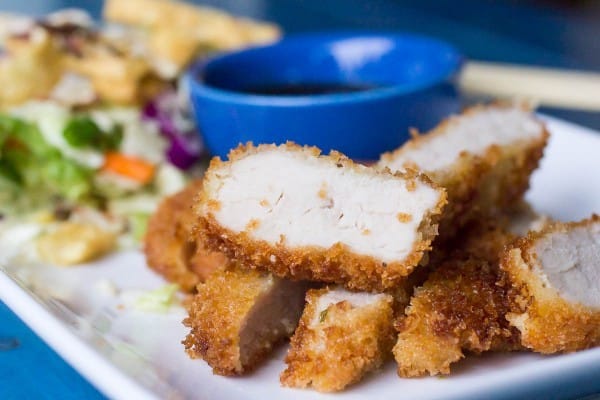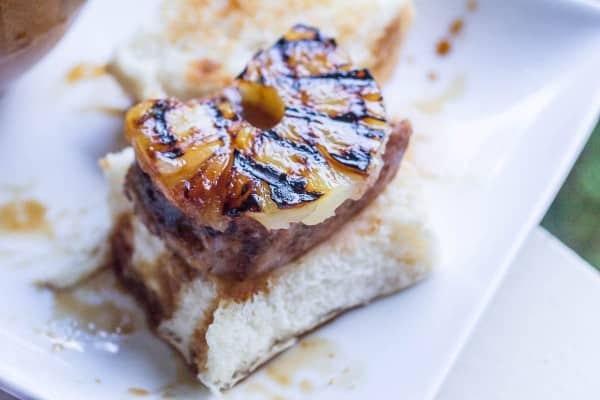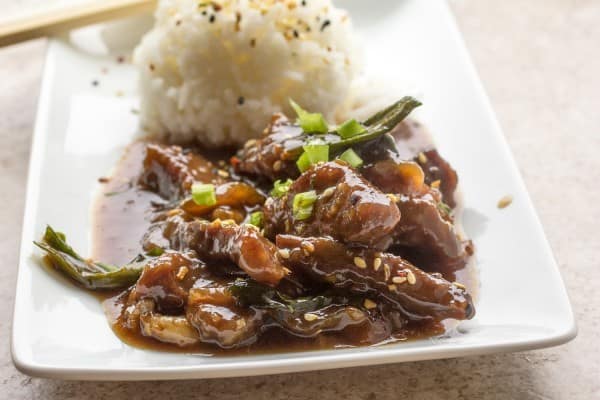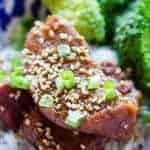 Instant Pot Pork Tenderloin Teriyaki
Easy and delicious pork tenderloin cooked in your electric pressure cooker!
Ingredients
2

tablespoons

oil

canola or similar

2

pork tenderloins

cut in half

generous amounts of salt and pepper

2

cups

teriyaki sauce (if using a particularly thick kind

make sure to thin it out a bit with some water so it doesn't burn to the bottom)

toasted sesame seeds

2

green onions

chopped
Instructions
Turn your Instant pot to saute, and put the oil in the bottom. Once the pan is hot, place the tenderloins in, a chunk or two at a time, and lightly brown a couple sides of them.

Once you are finished browning the meat, lay the roasts down in the cooker and pour the teriyaki sauce over the top.

Close and seal the lid and set the pot to manual and 20 minutes of cook time.

Allow the pot to release pressure naturally, and then remove the lid and slice the meat.

Serve with jasmine rice and steamed broccoli. Garnish with toasted sesame seeds and chopped green onions.