French Onion Beef Stroganoff is ready in a little over an hour by making use of your Instant Pot, and is full of caramelized onions, mushrooms, and the most flavorful, deep sauce.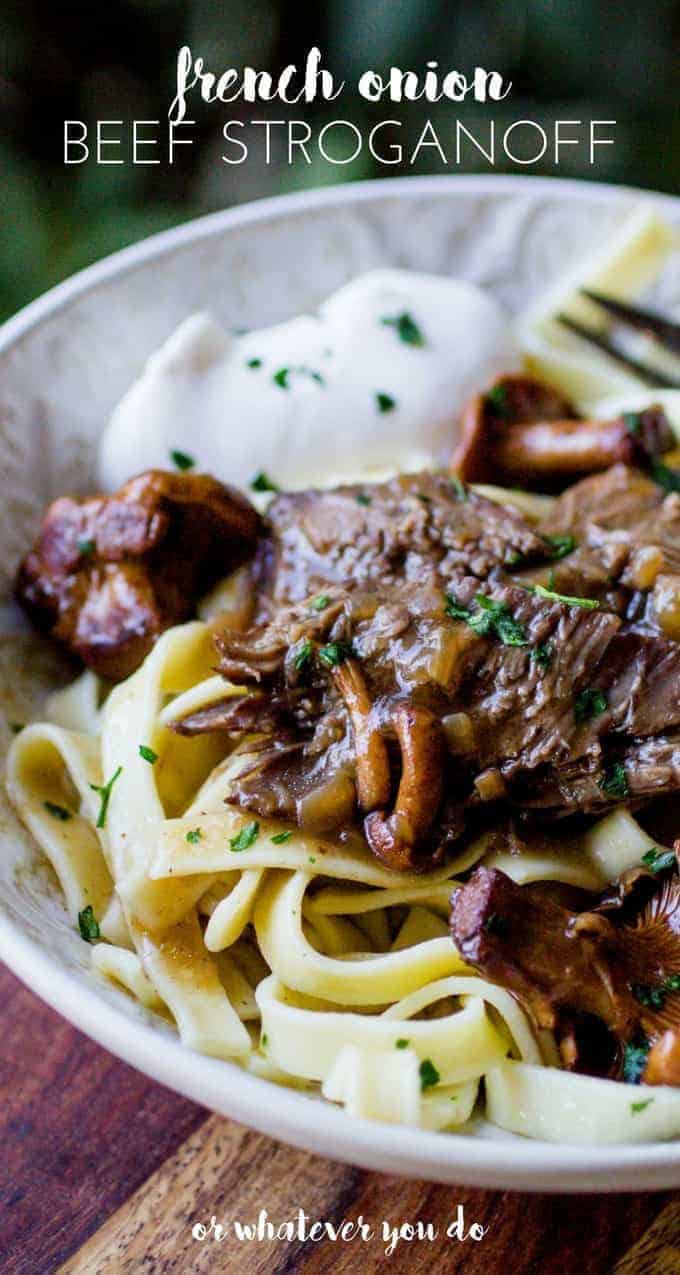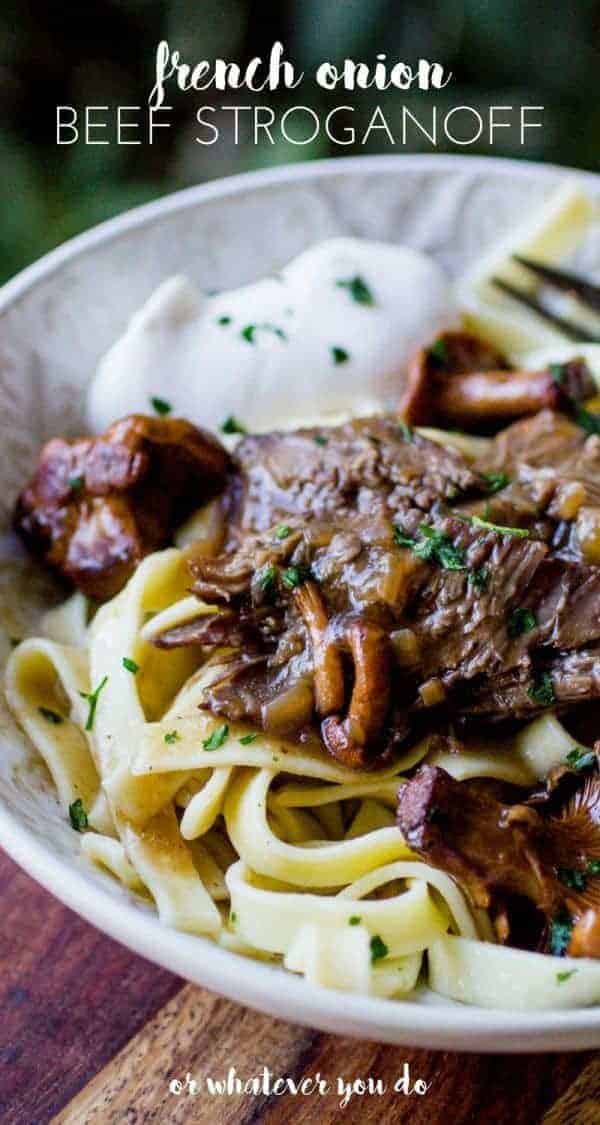 Instant Pot French Onion Beef Stroganoff
It may be in the 90's lately in Seattle, but I am seriously craving some fall-ish comfort food. Too bad I don't get a minute to even begin to consider what to make for dinner until about – oh – 4:30 or so?
Then, of course, nothing is thawed. Shocking right, with my overall plan of NOT actually planning?
We are always really awesome about buying meat and freezing it, but not quite as awesome at actually using what we've frozen. I have THREE freezers, and I'm fairly certain that almost all of them are full of a LOT of meat that needs to be either eaten or thrown away.
But not today, folks.
Today, I pulled out a beautiful chuck roast I bought sometime in the last few months and dutifully tossed into the freezer.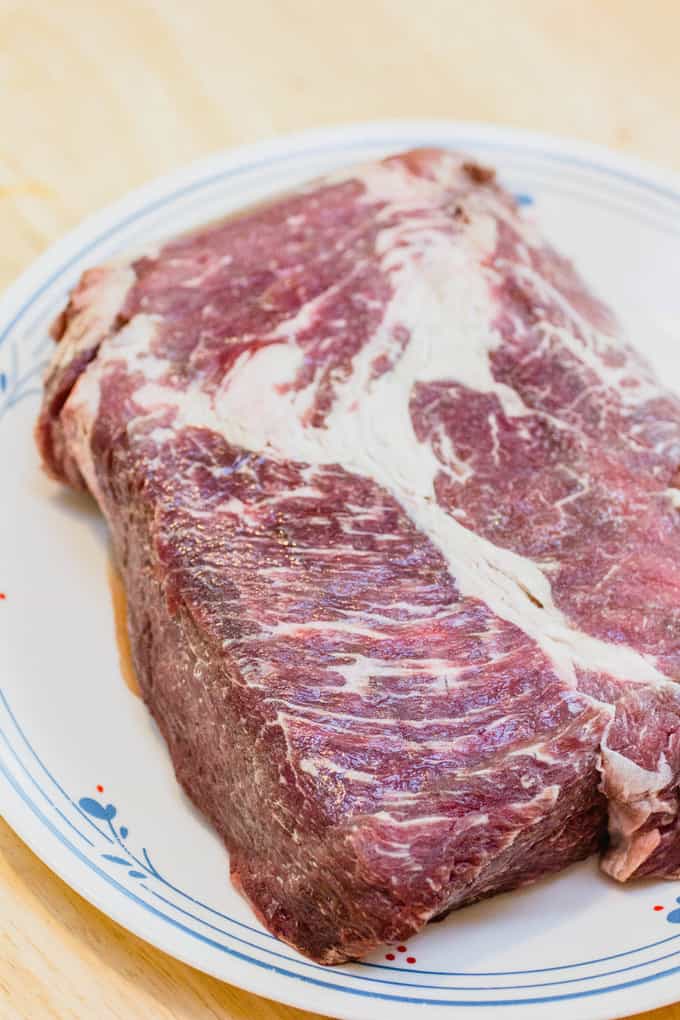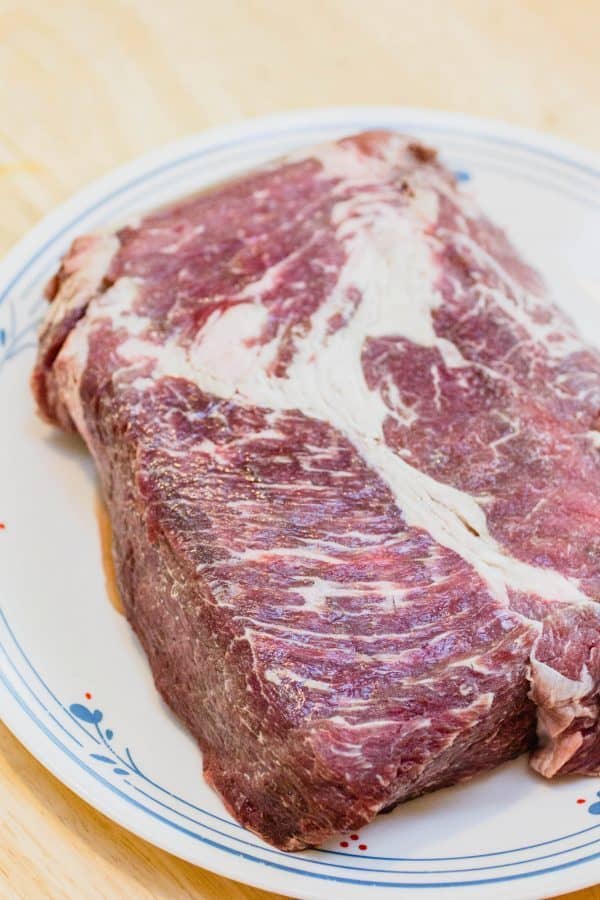 You guys know what is coming next. I'm OBSESSED with the lightning-fast results I can get with my favorite new toy, my Instant Pot. And full disclosure – I am NOT being compensated by them in any way.
I bought my Instant Pot (affiliate link) during an Amazon Prime lightning sale a few months ago with my very own money, and haven't looked back since.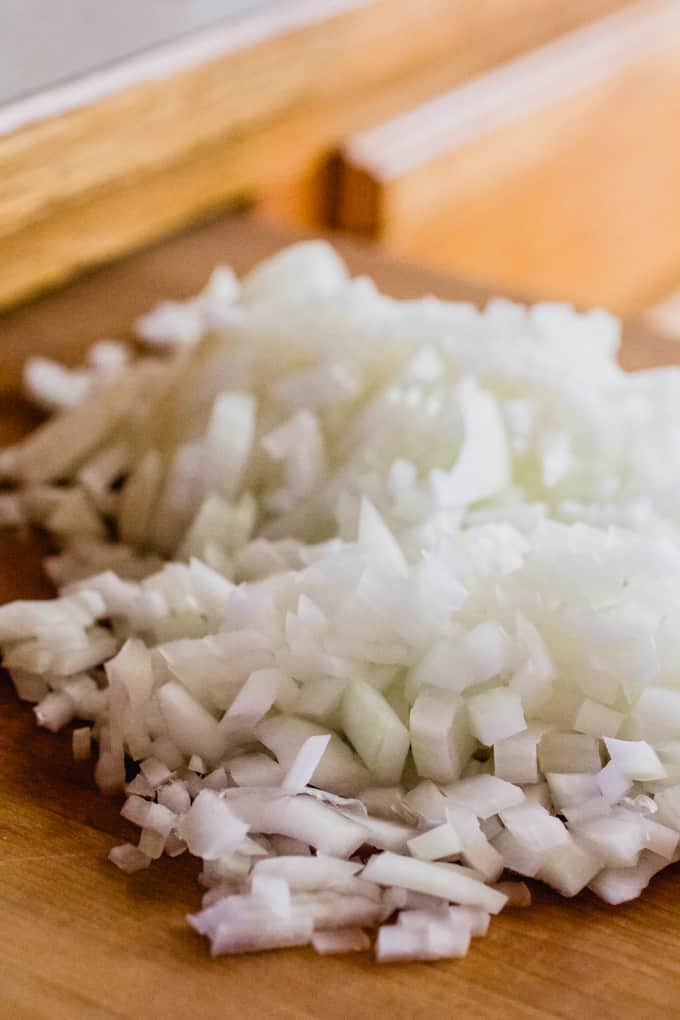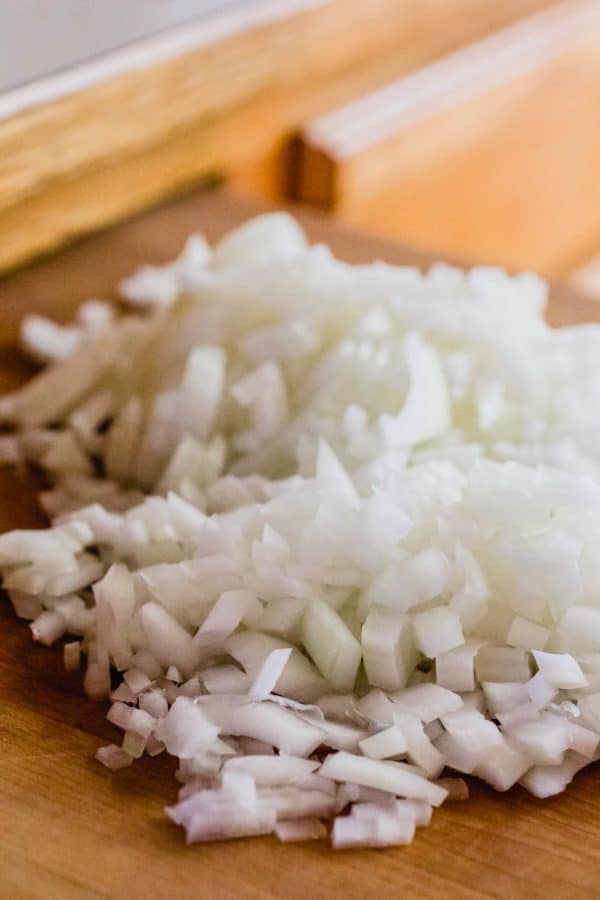 First up is a quick caramelization of the onions. I use the Serious Eats Pressure Cooker Caramelized Onions recipe, and it takes a 45-minute marathon and makes it into a 5-minutes-of-hands-on-work joy. There are SO MANY caramelized onion recipes in my future, you guys.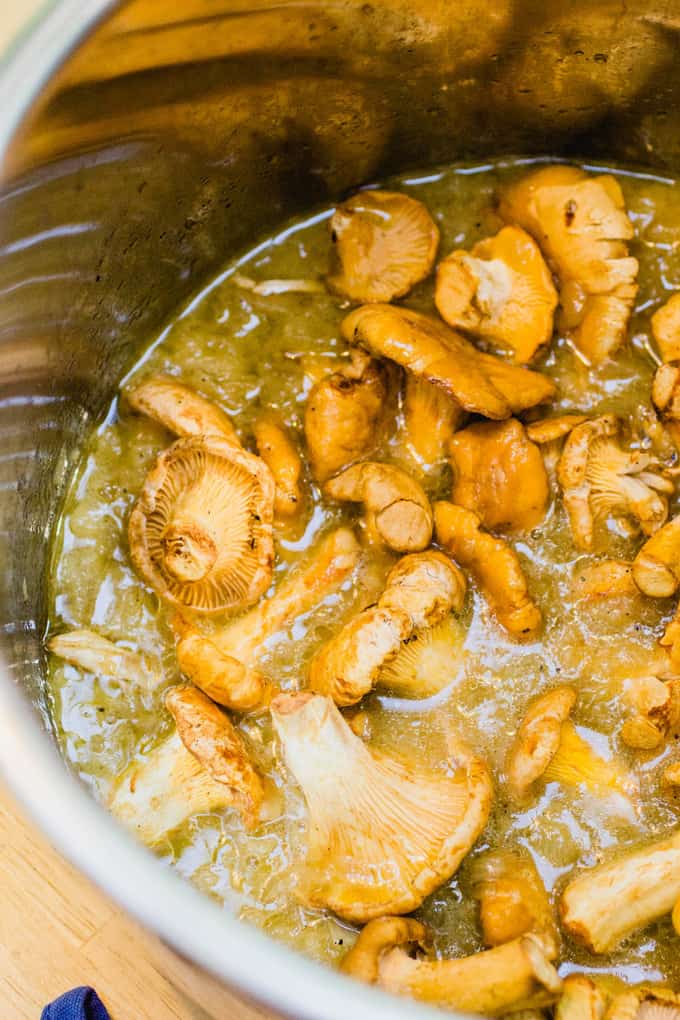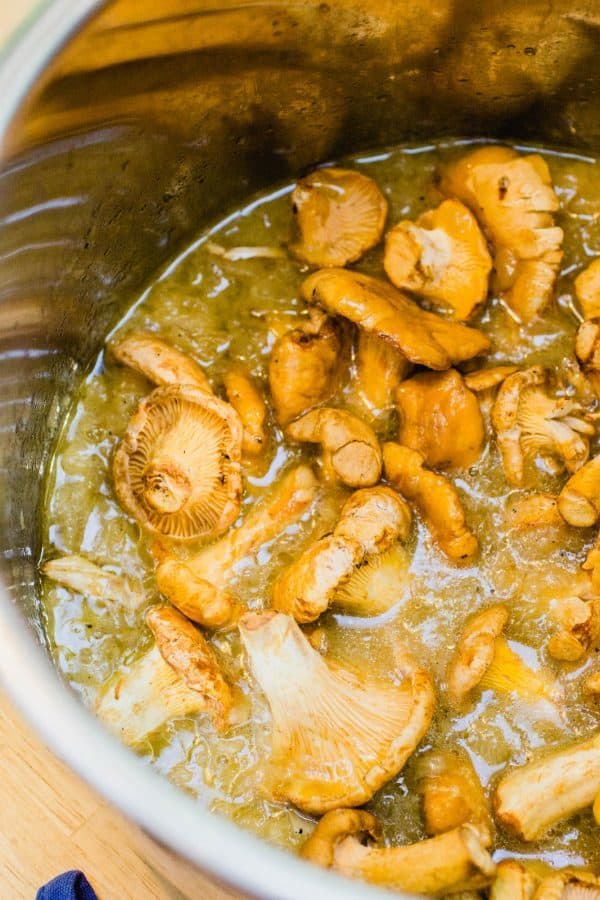 I LOVE fresh Chanterelles, and this is the perfect match for them. By the end of the cooking period they are so full of beefy, delicious flavor. YUM. I am having them again for lunch today, in fact.
If you have access to Chanterelles where you are, you'll definitely want to pick up a bunch. Make this french onion beef stroganoff, and also my Cream of Chanterelle soup. You will not regret it.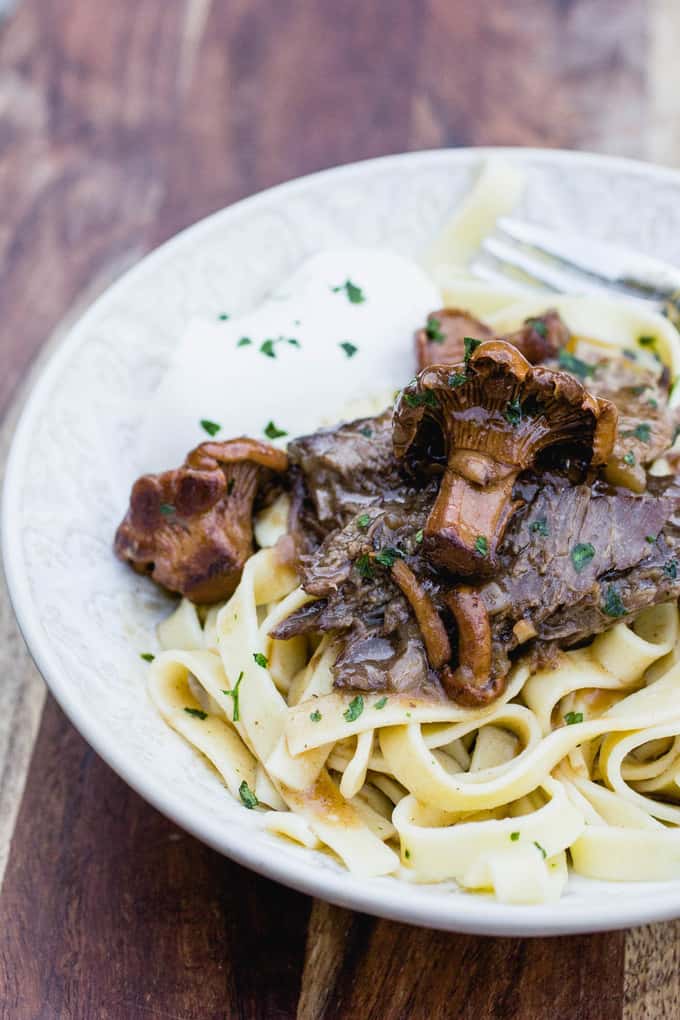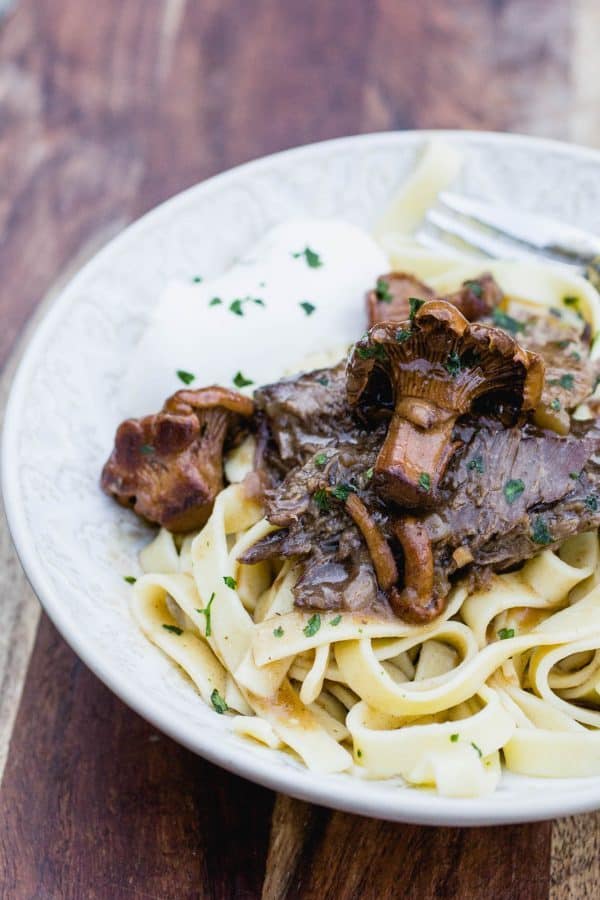 I use a sturdy "homestyle" egg noodle for this dish, but you can use any kind you'd like. Traditional egg noodles are also good, as would be a big pile of garlic mashed potatoes.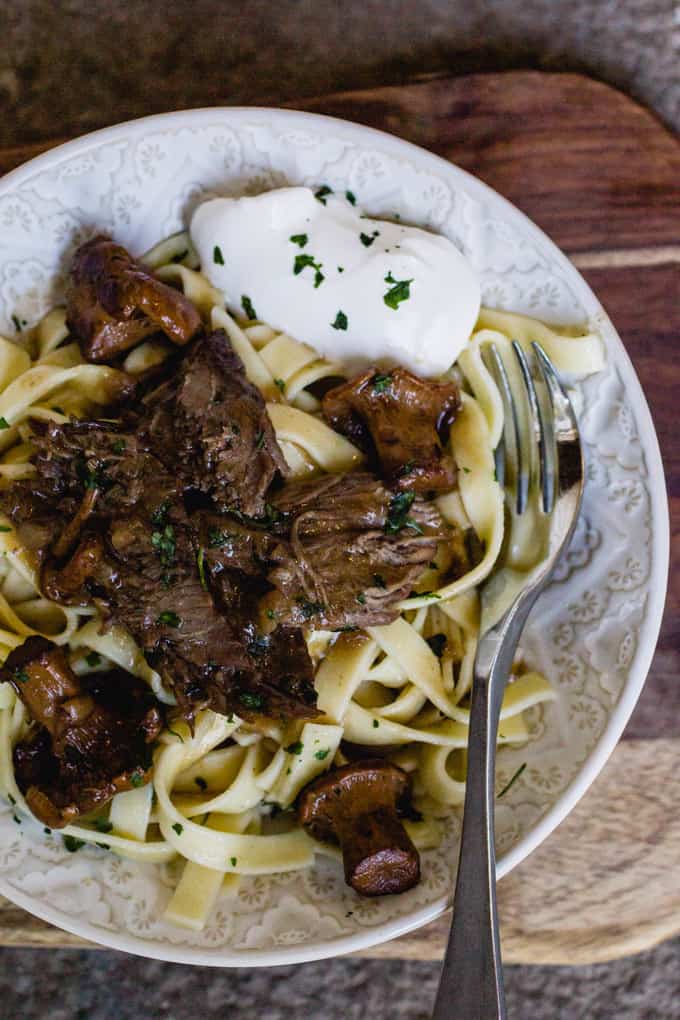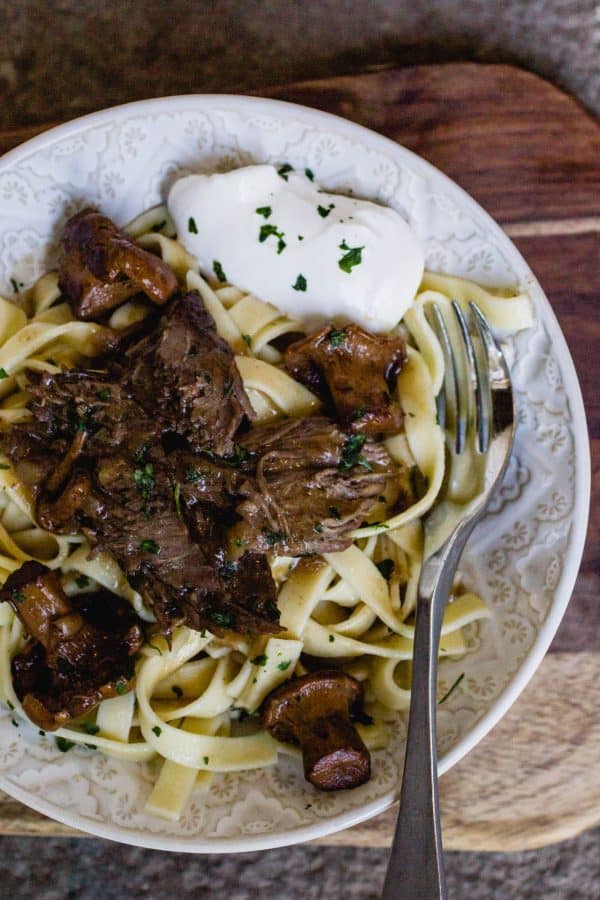 Want to make your own egg noodles? I have a fantastic recipe here. My Great Grandma's Homemade Soup Noodles has been tested and retested and never fail. Fair warning though – I made those my first year of blogging and haven't re-shot the photos yet, so if you found my blog later in its life you can see just where I started from.