Teriyaki Pineapple Pork Tenderloin Sliders are a fantastic way to do lunch or dinner. Grill up some pineapple along with the pork tenderloin and you are in for such a fantastic treat.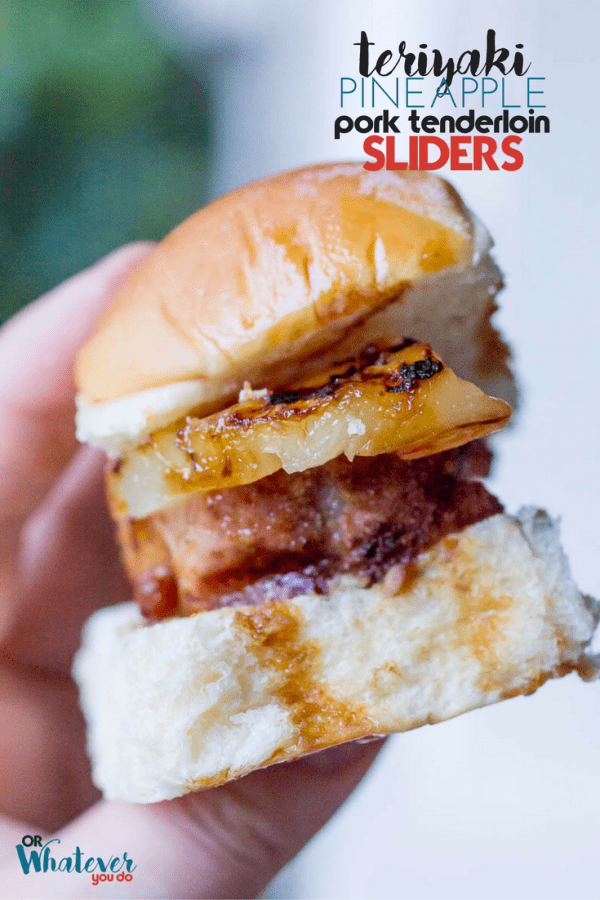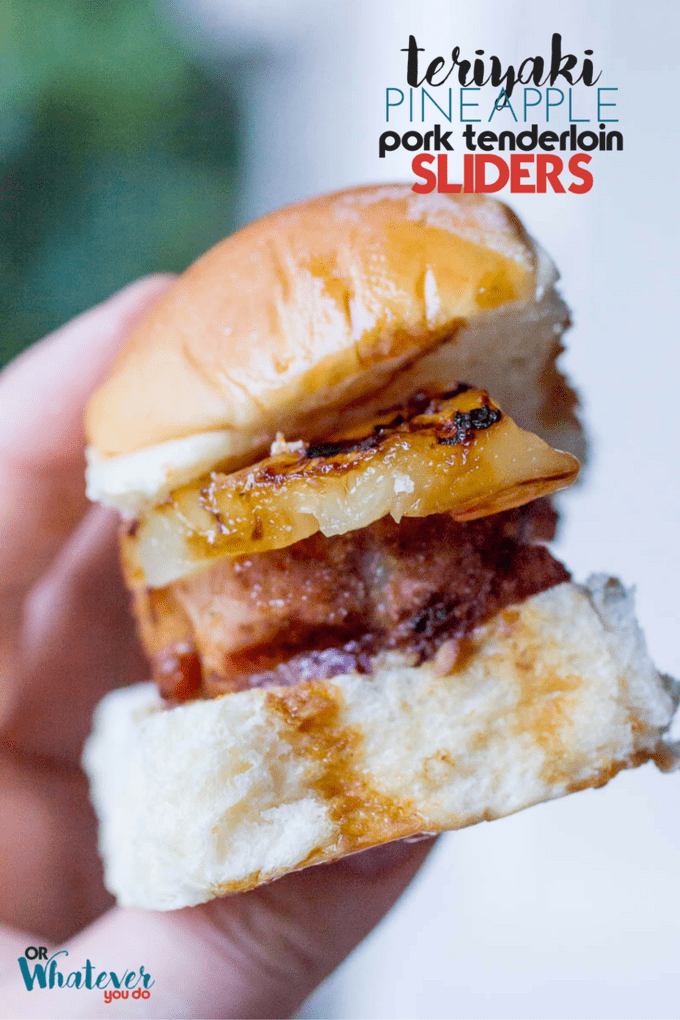 Teriyaki Pineapple Pork Tenderloin Sliders
Are you a seasonal griller, or a die-hard like us? It isn't rare for my husband to be firing up the grill in mid-January, but it helps that we live in an area where we aren't usually buried in snow at that point either.
I think it might hinder us a little bit if we had to shovel out the grill before lighting it, but knowing my husband – probably not. He loves to barbecue. Even if this is our view almost all winter long.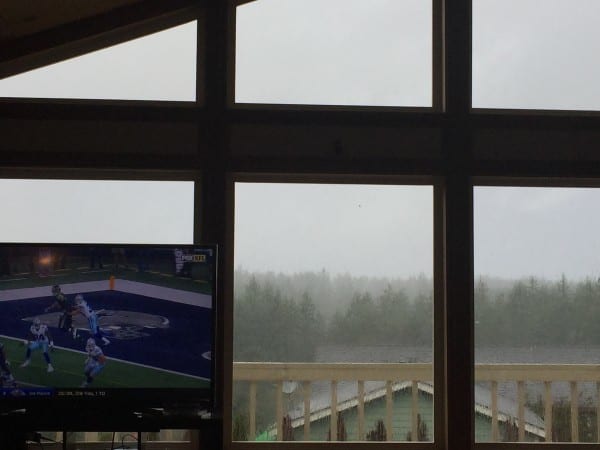 That's why I loved these sliders so much. The barbecue flavor paired with the sweet pineapple gives dinner a hint of summer that I need during the grey dreary months!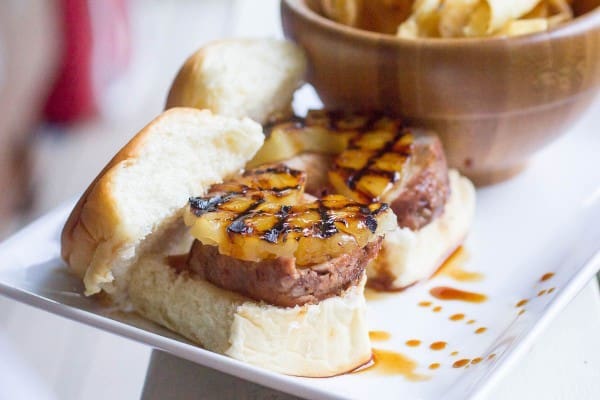 Pork tenderloin is the perfect cut for these sliders. It cooks really quickly on the grill, and stays super moist and tender. These are topped with some grilled pineapple slices, and a simple teriyaki sauce.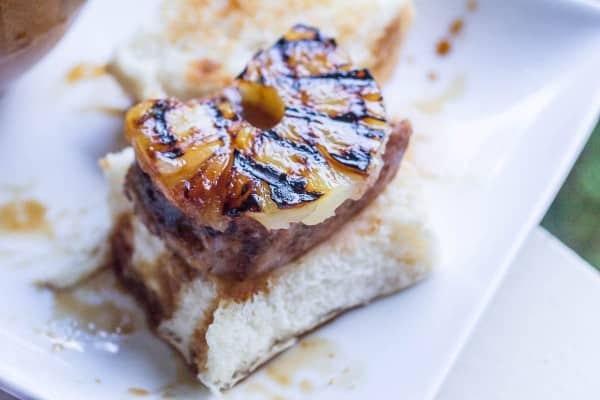 We host a LOT of gatherings over at out house. Just our immediate local family coming over means 17 people here to feed. That's a lot to do!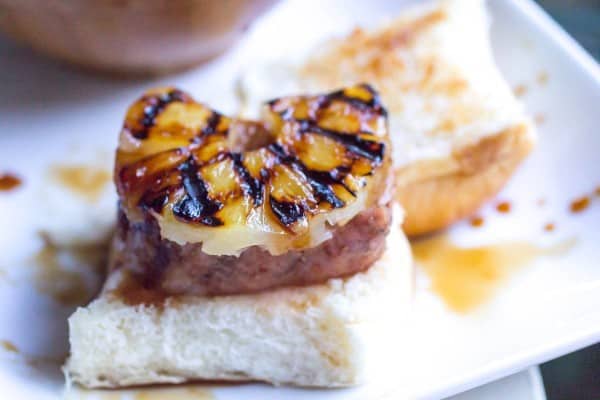 Usually we're running around the entire time like crazy cooking and prepping and cleaning, but I HIGHLY prefer to put the work in before-hand so I can spend some time actually visiting with the family instead of just working the entire time.
You can do that pretty easily by just following some simple steps.
Pre-game prep:
Plan a meal that you can do most of the work ahead of time. Crock pot meals work really well for this, so do grilling dishes like this one. That way you can keep the side dishes simple, or even have your guests each bring a side if you'd like! We served these sliders with chips and baked beans. Easy. Easy. Easy.
Plastic cups, and paper plates. Seriously. It helps on clean up SO much when you are serving a crowd!
Accept clean-up help if it's offered. You'll be glad you did once everyone leaves!
Don't fret too much about everything being 'perfect'. Your family and friends are there to enjoy your company, not how clean your house is, or how many courses the dinner was. Roll with it.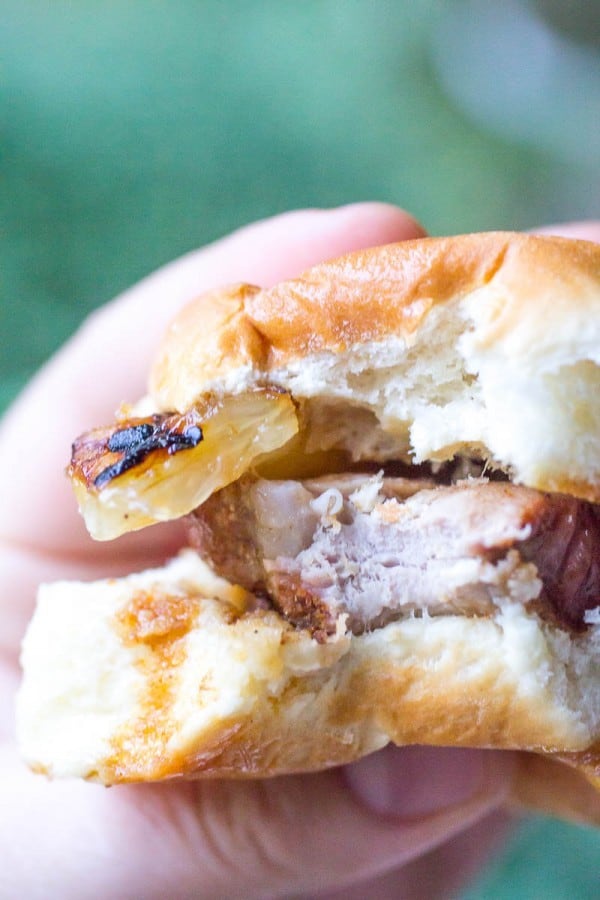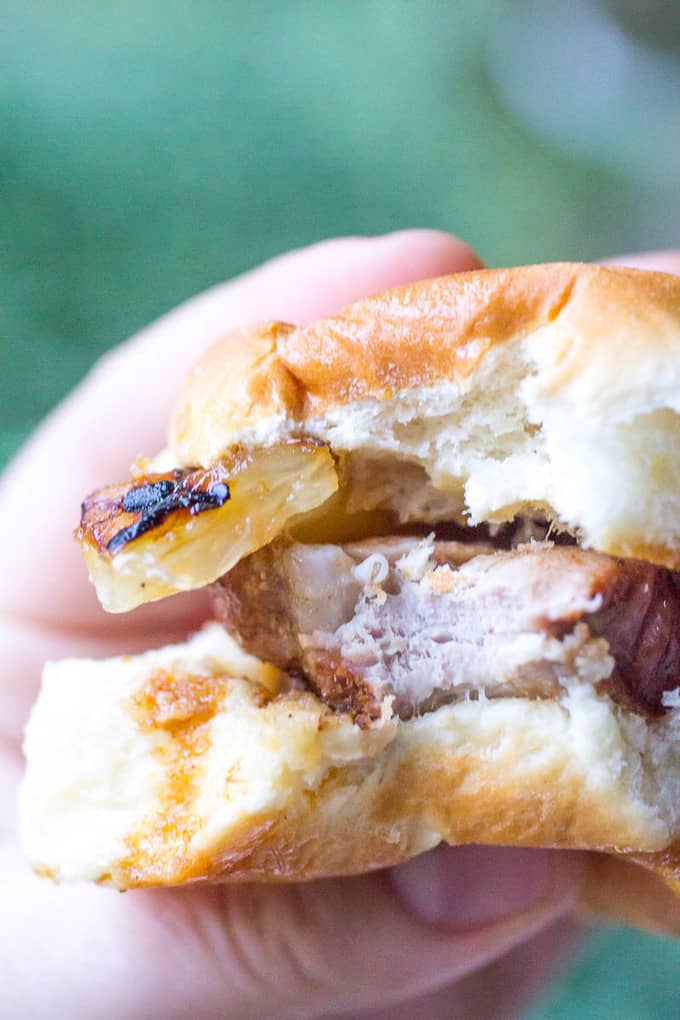 SO good. Definitely take the time to grill the pineapple. It is totally worth it.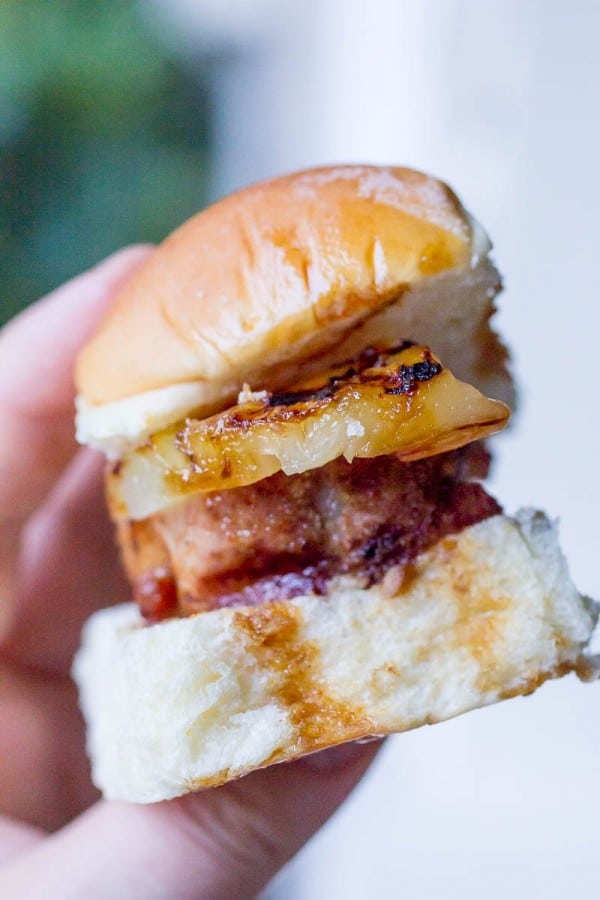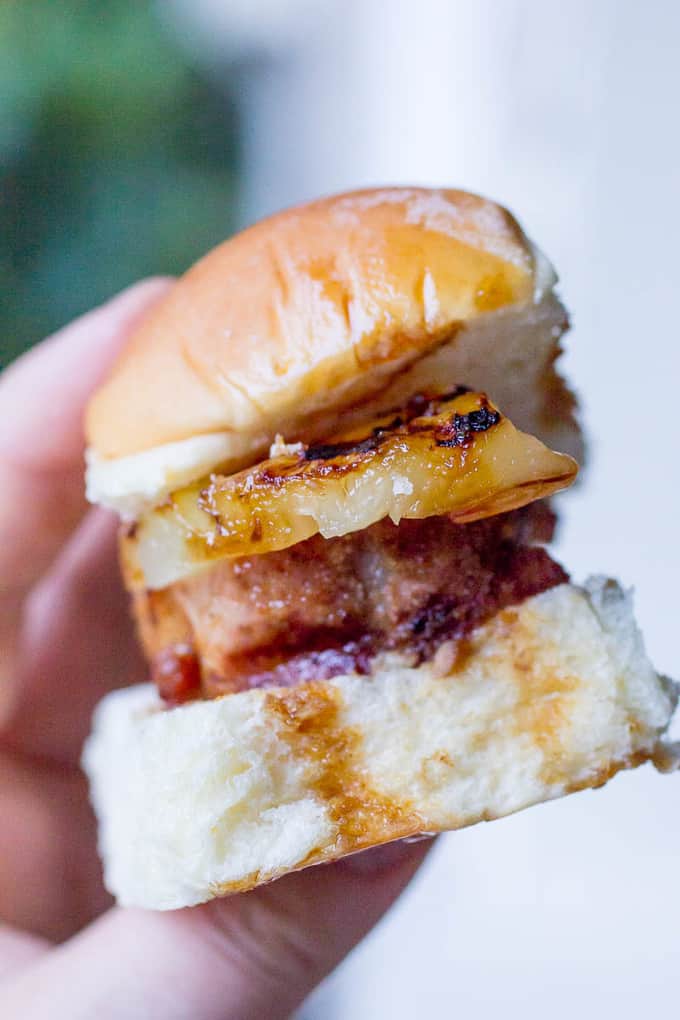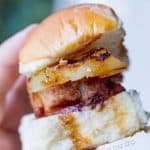 Teriyaki Pineapple Pork Tenderloin Sliders
Ingredients
1 1/2

pounds

pork tenderloin

1

can

pineapple rings

1

package

King's Hawaiian rolls

6 - 8

ounce

teriyaki sauce

1 1/2

teaspoon

salt

1

teaspoon

onion powder

1

teaspoon

paprika

1/2

teaspoon

garlic powder

1/4 - 1/2

teaspoon

cayenne pepper
Instructions
In a small bowl, mix all dry ingredients for your rub together.

Apply dry rub to the tenderloin. make sure it is evenly coated.

Place meat on an outdoor grill at medium heat (325 F) and cover. Turn meat judiciously every 3-4 minutes to avoid burning the outside. When the meat reaches a minimum internal temperature of 145 F, it is done. Remove from the grill and let it rest for 5 minutes before slicing into 1/2" thick medallions.

While the tenderloin is cooking, open the can of pineapple rings and place them on the grill. Flip the rings when they have nice dark brown grill marks and remove when the other side is done.

At the same time you are grilling the pineapple rings, open your package of King's Hawaiian Rolls and using a bread knife, cut them in half. Place both halves of all your cut rolls on the grill and leave the there until the undersides are toasty brown, then remove.

To put your sliders together, first put the bottoms of the rolls down, followed by the pork tenderloin, and pineapple ring on top of that. Next, drizzle some Teriyaki sauce on top of the pineapple and finish the slider by adding the top portion of the rolls.

Finally, eat, drink, and be merry.
Like this recipe? You'll love these other pork tenderloin recipes!
Grilled Pork Tenderloin with Fresh Herb Sauce – OWYD
Roasted Pork Tenderloin – OWYD
Mojo Pork Tenderloin – The Foodie Physician
Slow Cooker Asian Citrus Pork Tenderloin – Aggie's Kitchen
Pork Medallions with Mushroom Sauce – The Healthy Foodie
This blog post was sponsored by KING'S HAWAIIAN®, but the opinions are all my own.