This list gathers over 75 essential Traeger Recipes that you need to try! Pellet grills are so versatile. Not only can they smoke like a pro, they also grill, bake, saute, slow cook, sear, and so much more.
This collection ranges from the traditional barbecue dishes like pulled pork, beef brisket, and bbq chicken, to some more unique meals like our popular Over the Top Chili and Over the Top Sloppy Joes and the best Smoked Cream Cheese recipe available anywhere.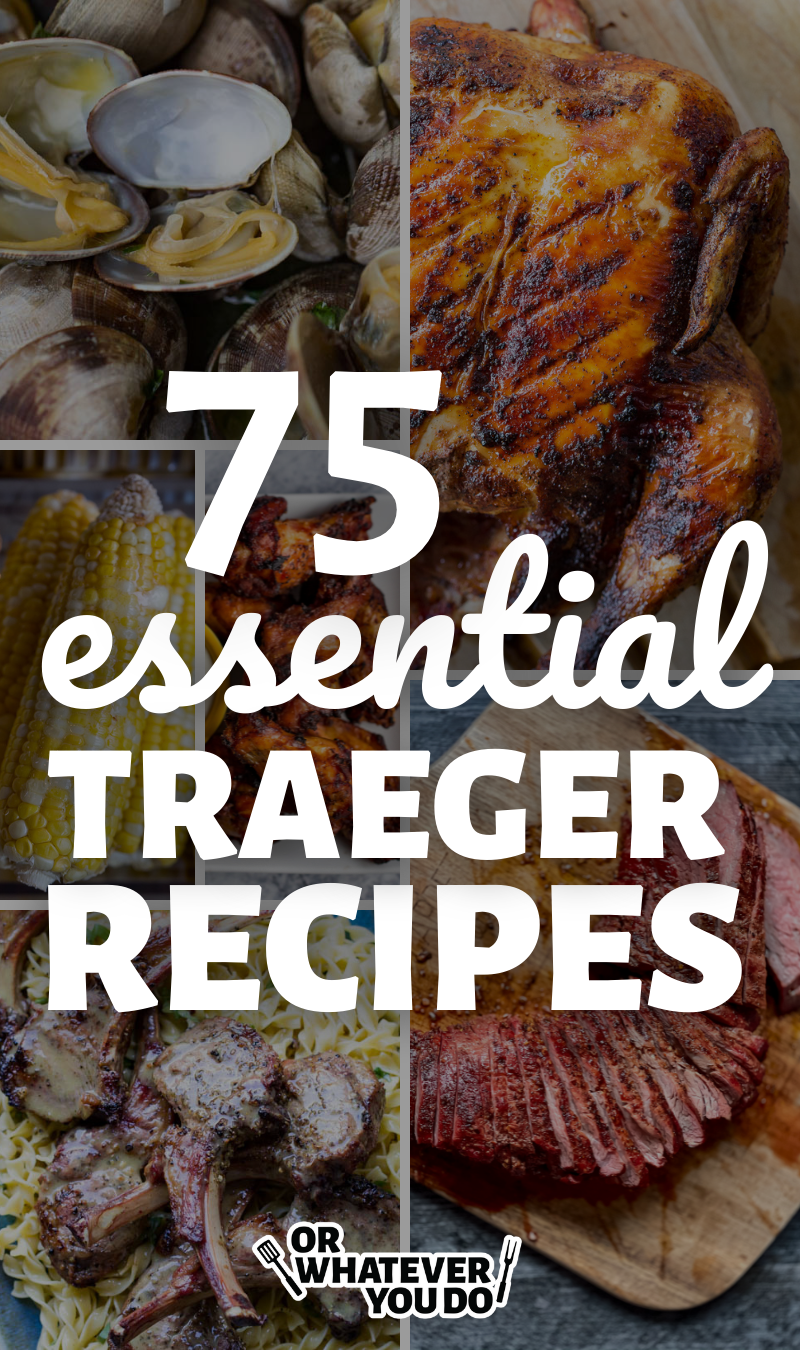 75 Essential Traeger Recipes
Family tested, reader approved. These recipes are some of our favorites and our reader's most-loved dishes!