My Traeger Beer Can Chicken uses no fancy equipment and relies on the chicken's legs and the beer can to form a tripod that holds your chicken up on your wood-pellet grill. Super moist and flavorful, you're going to love this delicious whole grilled chicken.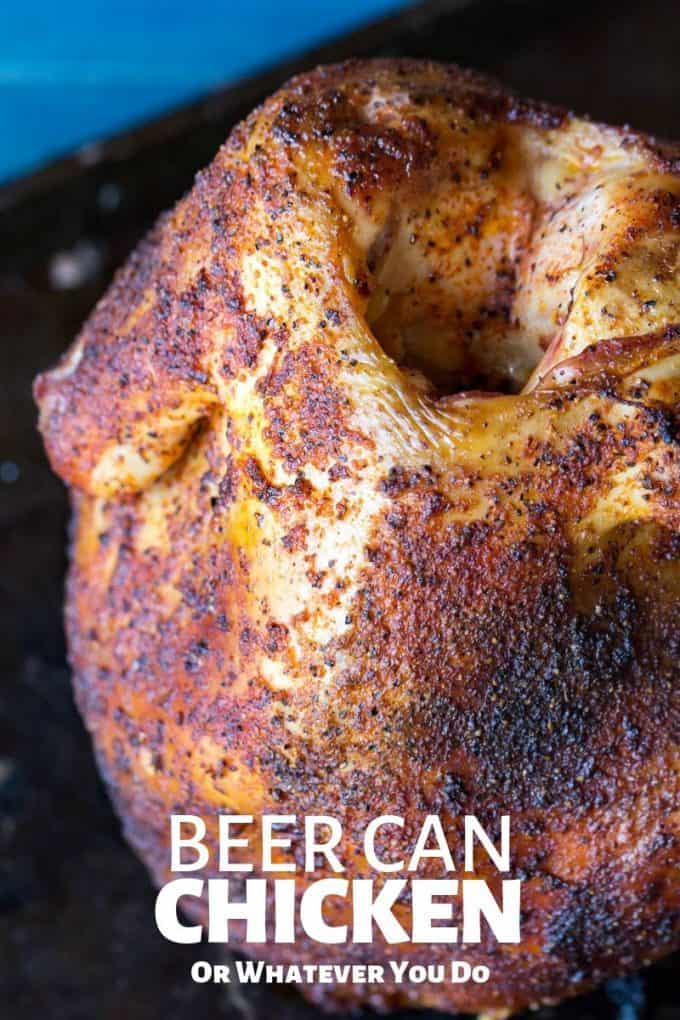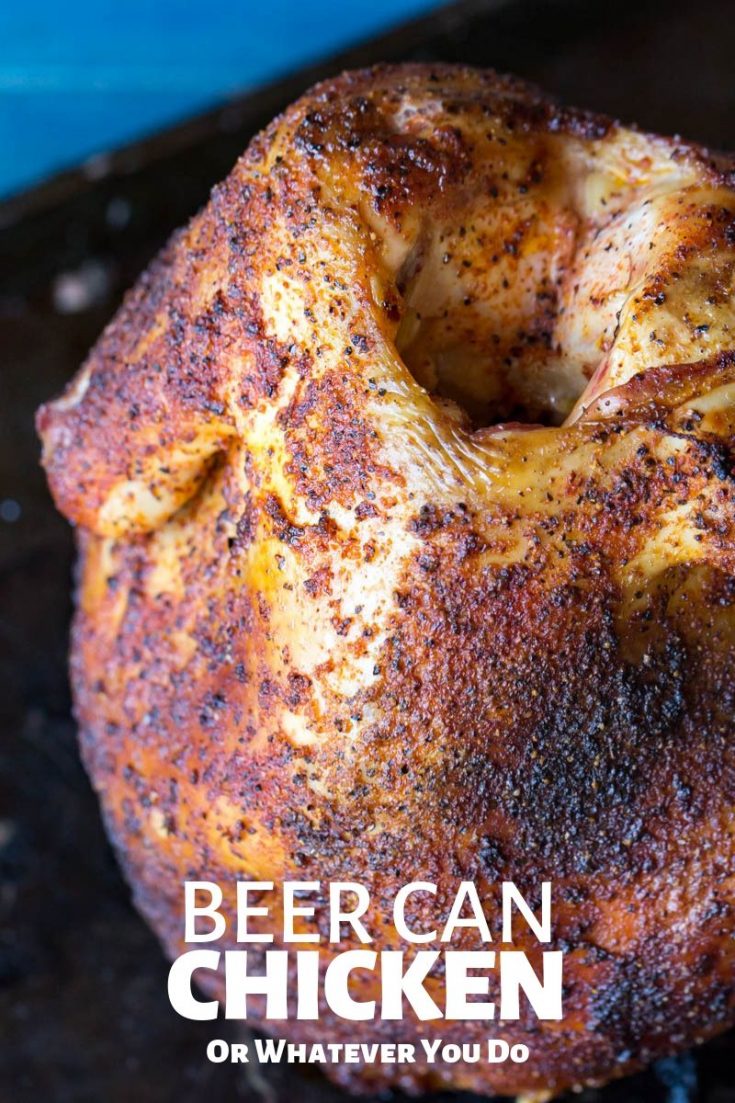 Traeger Beer Can Chicken
Summertime, the best time of the year! You can cook outside, eat outside, just BE outside.
Grilling and BBQs are the things I look forward to the most every year, and this popular Beer Can Chicken method is one of my favorite ways to prepare chicken.
It takes about and hour to an hour and a half to cook over indirect heat.
This chicken is golden and crispy and carves up juicy and delicious and goes with any occasion or event. Having a large group for dinner? Prepare 2 or more on your grill!
It's even great cold, so pack up that picnic basket and head for the park or the lake.
More Easy Traeger Recipes here!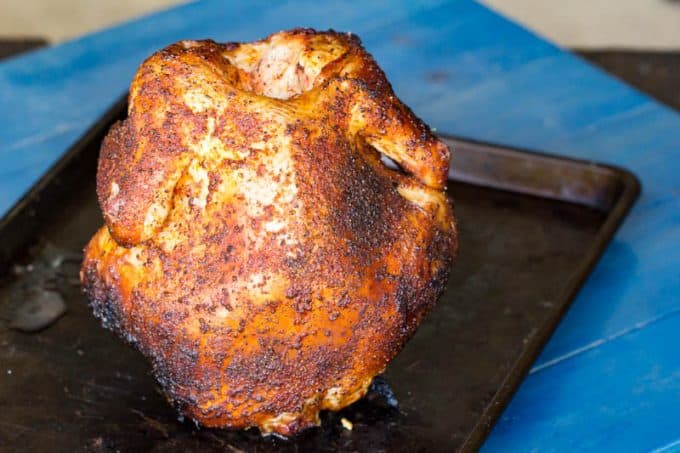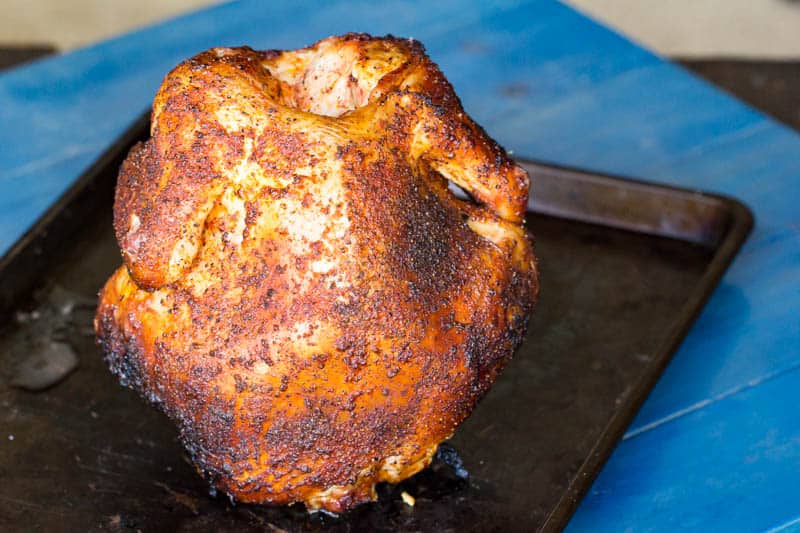 Do I have to rinse my whole chicken before cooking?
It used to be a common practice to rinse your fowl before cooking. Now, this subject has taken on a different view. Cooking your chicken to the proper internal temperature will kill any bacteria that may be present.
There is no need to rinse and risk spreading and contaminating your whole kitchen with the splashing that happens, the exposure to everything in the area of washing, and not to mention your hands. You're doing way more harm than good, in most cases.
Everyone has their own opinion, so you do what you feel you must, but also know if you are rinsing your chicken you're wrong.
If you choose to rinse despite all evidence and advice to the contrary, be sure to thoroughly clean the whole area with a disinfectant and to wash any utensils used and your hands before proceeding with the preparation of other foods.
Join our Easy Traeger Recipes Facebook group!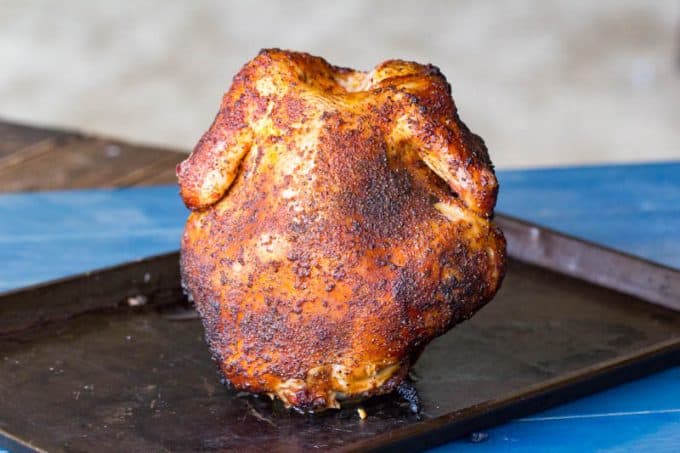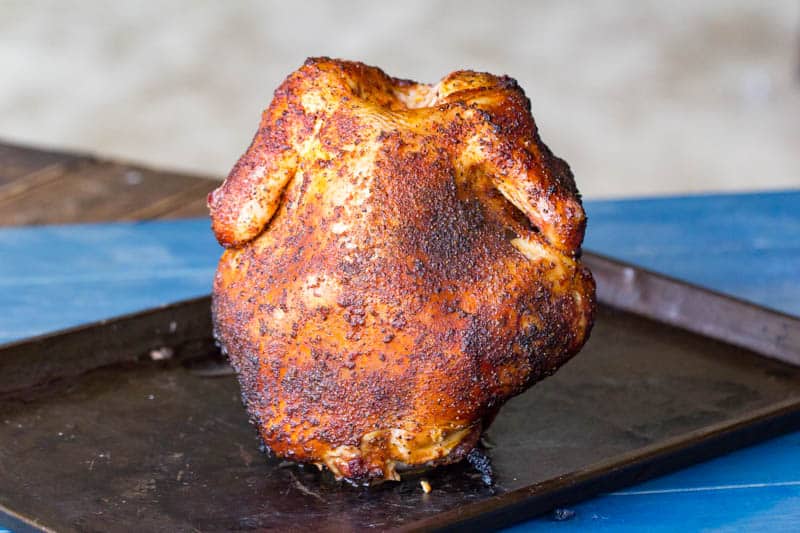 How to cook chicken safely
The key here is being careful, and making sure to use a good meat thermometer to ensure the meat reaches the proper internal temperature before serving.
The recommended internal temperature for chicken is 165 degrees. Insert your meat thermometer into the thickest part of the thigh but not touching the bone.
So do your research, and choose your preference is what I suggest.
How do I prepare a Beer Can Chicken?
Pat dry your whole chicken, being sure to remove the neck and packet of giblets from the cavity and discard. Rub chicken with oil and grab your favorite dry rub and salt and pepper and apply inside and out.
Grab a can of beer (your choice) and drink or pour out around ½ of the beer. If you are using a drip pan, however, you can pour the other ½ a can of beer right in the bottom.
Place your chicken, legs down, onto the can of beer.
Side note: Some like to stuff a bunch of fresh herbs into the can of beer and also into the top of the cavity. I like to use fresh thyme or rosemary, but you could use whatever you prefer. I love cooking with fresh herbs whenever possible because they add to the flavor.
More Easy Traeger Chicken Recipes here!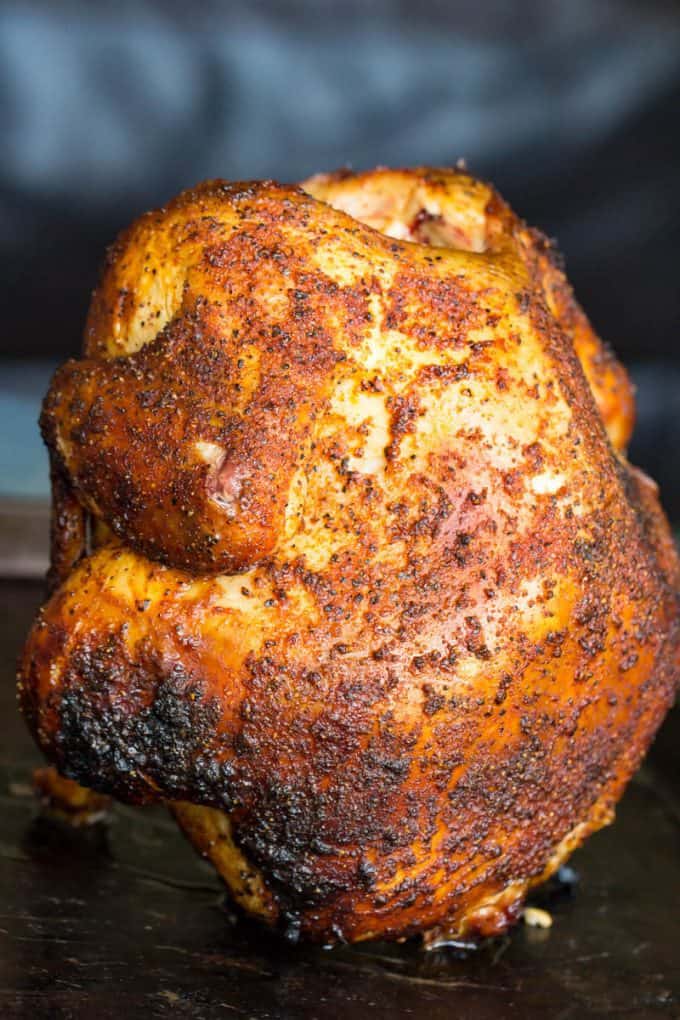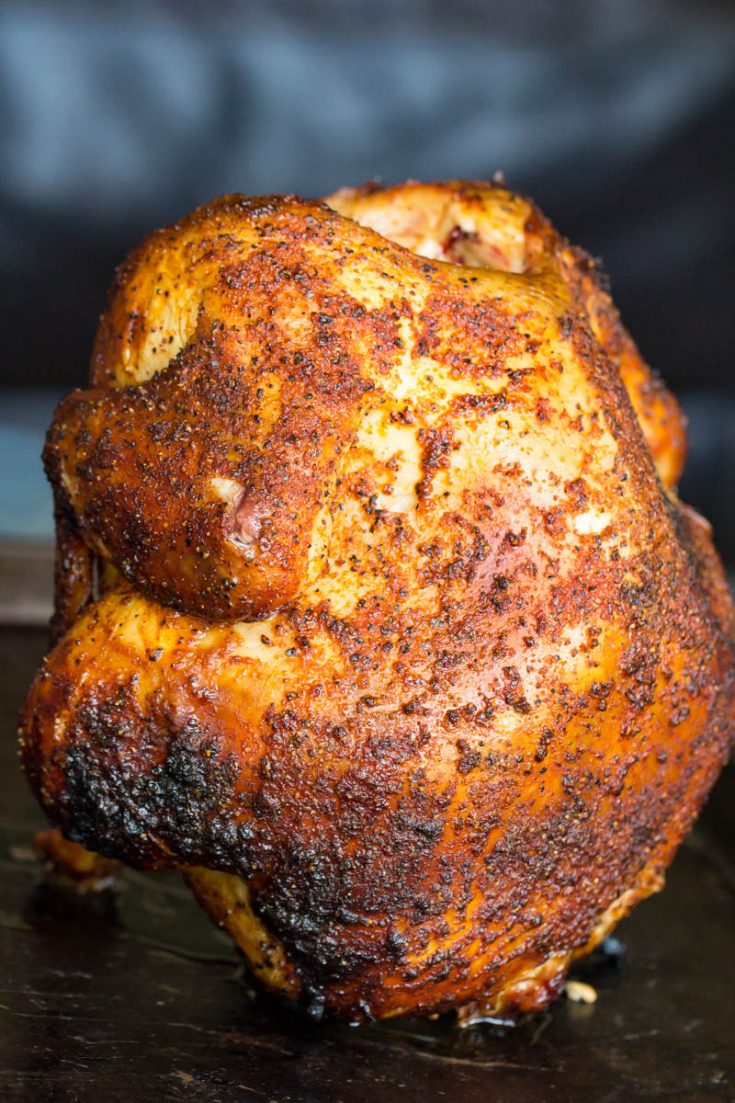 Do I need a Beer Can Chicken holder?
This is a well debated subject, and really depends on your preference. True, the chicken may remain more stable when using the beer can chicken stand, but if you don't have one and would prefer not to buy one, you can make it work without.
Now that we've covered the do's and don'ts and what if's of cooking chicken, let's get on with the fun part.
What to serve with your Beer Can Chicken
All of the following side dish recipes are available for you right here on my site!
Suggestions for side dishes:
Easy Broccoli Salad Recipe (this is a GREAT option for a BBQ or picnic, whipped up the night before and left to marinade in the refrigerator, easy and quick)
Loaded Baked Potato Salad (great for a crowd)
Southern Style Milk and Butter Boiled Corn on the Cob
Several different and delicious recipes to get you started!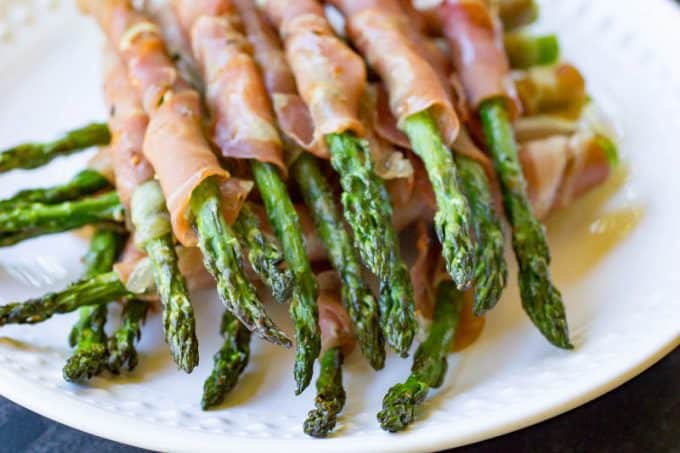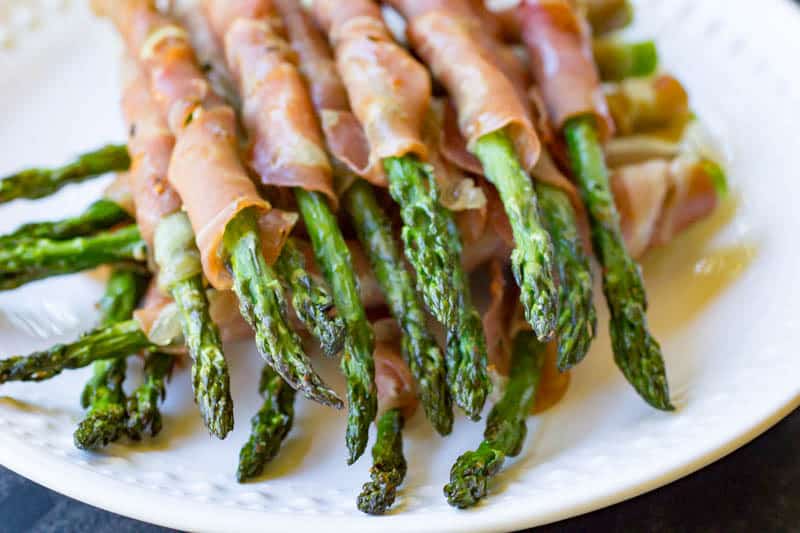 Easy Grilled Beer Can Chicken
Chicken is a great option for a family dinner or a great big shindig! Almost any side dishes pair well with chicken. You can keep it simple and serve one side and veggie, or go all out for a big get together with appetizers for guests while they're waiting for the main event and then finish off with a dessert they will savor.
I suggest my Traeger Apple Crisp for dessert, with a scoop of vanilla ice cream! Who doesn't want apple pie and ice cream in the summertime?
Some of our content is only for OWYD+ members. Membership is FREE! Find out more here, or sign up below!
Yield: 6 servings
Traeger Beer Can Chicken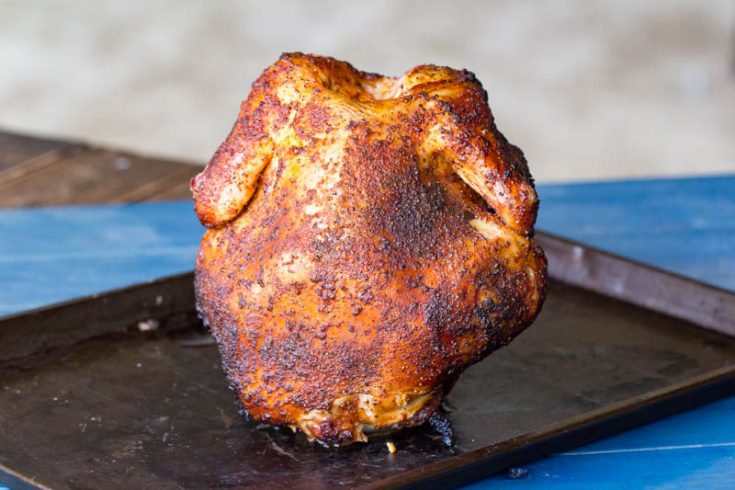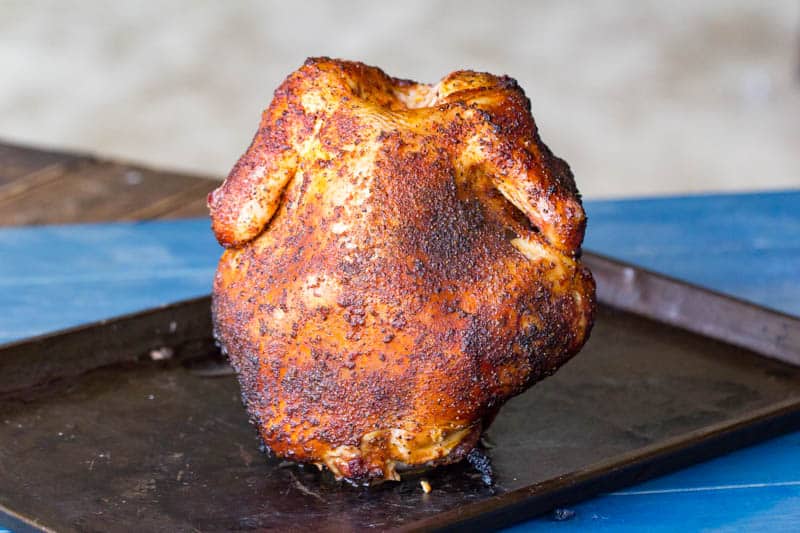 An easy Traeger beer can chicken that requires no stand! Also no washing prior to cooking. Stop that.
Cook Time
1 hour
15 minutes
Total Time
1 hour
45 minutes
Ingredients
1 4-5 pound chicken
1/2 cup dry chicken rub
1 can beer
Instructions
Preheat your grill on "smoke" for 4-5 minutes with the lid open. Set the temperature to high, and close the lid and preheat for an additional 10-15 minutes until it reaches 450 degrees.
Pour out half the beer into your mouth, and then shove the open can where the sun doesn't shine in the chicken. Push it down there, and use the legs as a tripod to hold it up.
Grill until the internal temperature is 165°.
Carefully remove the chicken from the grill and let rest for 15 minutes. Cut and serve!
Recommended Products
As an Amazon Associate and member of other affiliate programs, I earn from qualifying purchases.
Nutrition Information:
Yield:
6
Serving Size:
1
Amount Per Serving:
Calories:

882
Total Fat:

51g
Saturated Fat:

14g
Trans Fat:

0g
Unsaturated Fat:

31g
Cholesterol:

366mg
Sodium:

279mg
Carbohydrates:

2g
Fiber:

0g
Sugar:

0g
Protein:

94g
Nutrition data provided here is only an estimate. If you are tracking these things for medical purposes please consult an outside, trusted source. Thanks!