These amazing spring grilling recipes are going to have you digging out your grill from that snowbank at the first sign of sun and above zero temperatures.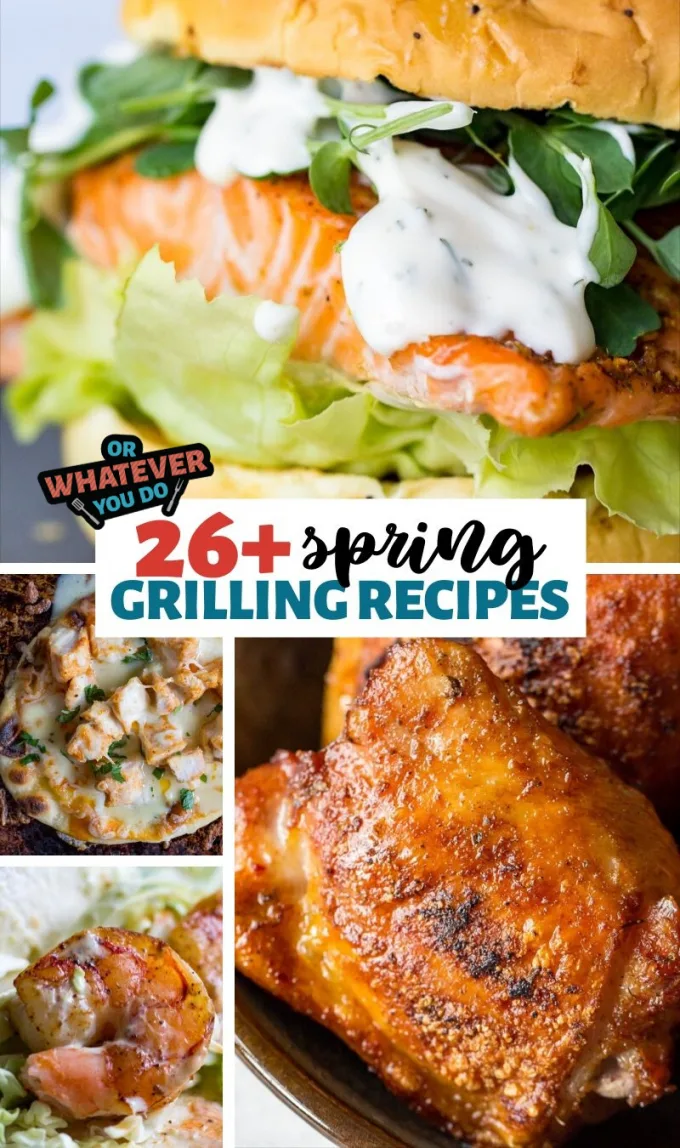 26+ Spring Grilling Recipes
I may not live in the frigid frozen north anymore, but I know a thing or two about winter. HARD winters.
I grew up in Northern Minnesota, and the winter months are not a thing I miss about that area, even a little.
Now I live in the much milder Pacific Northwest where the winters are hard, but in many different ways. The misty rainy gray of the Puget Sound region makes the winter long, but it doesn't really prevent us from firing up the grill. It is February and I've been wearing flip flops pretty comfortably all week. I'm not sure if that's more a testament to our weather here or my Minnesota roots, but either way, I'm here for it.
Read on for some of my reader favorite spring grilling recipes from right here on Or Whatever You Do, as well as favorites from around the blogging community.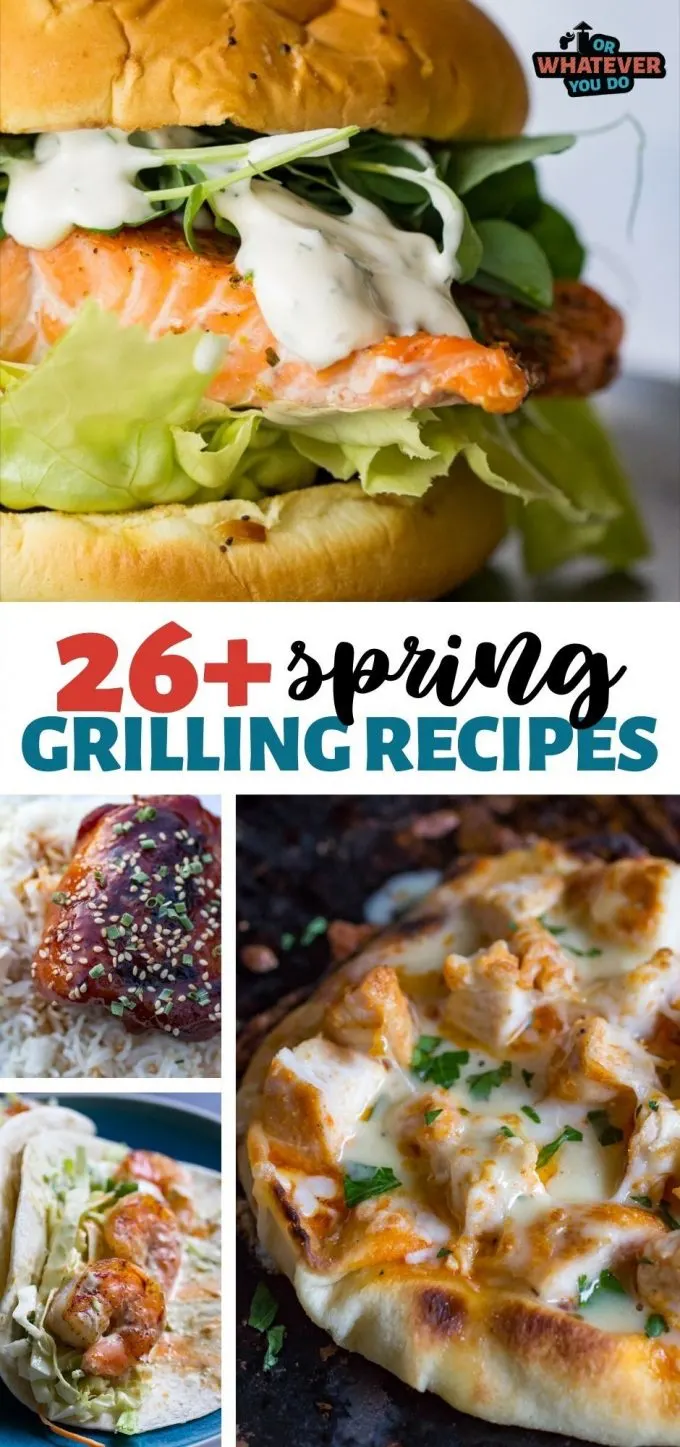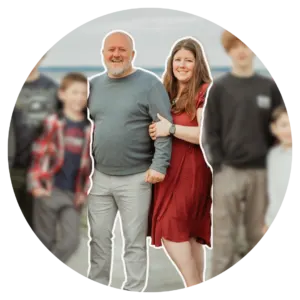 Nicole Johnson, a self-taught expert in grilling and outdoor cooking, launched Or Whatever You Do in 2010. Her blog, renowned for its comprehensive and creative outdoor cooking recipes, has garnered a vast audience of millions. Nicole's hands-on experience and passion for grilling shine through her work. Her husband, Jeremiah Johnson, also plays a pivotal role in recipe development, adding his culinary flair to the mix. Together, they form a dynamic duo, offering a rich and varied outdoor cooking experience to their followers.