Traeger Smoked Cornish Hens are a fast and easy dinner grilled on the Traeger wood-pellet grill and liberally seasoned with my favorite Spiceology rubs.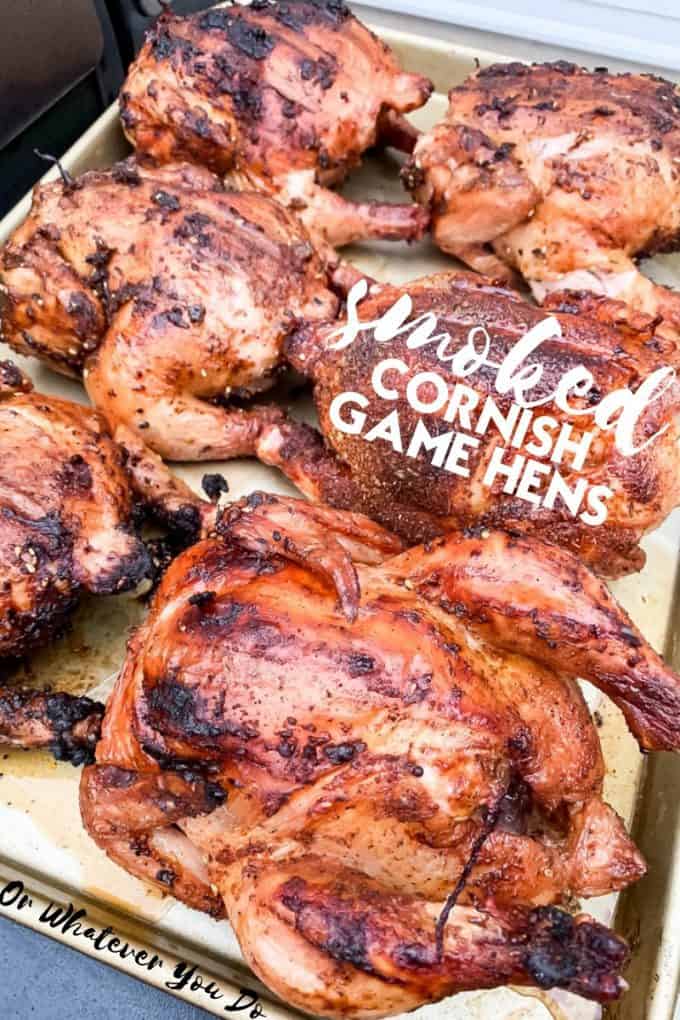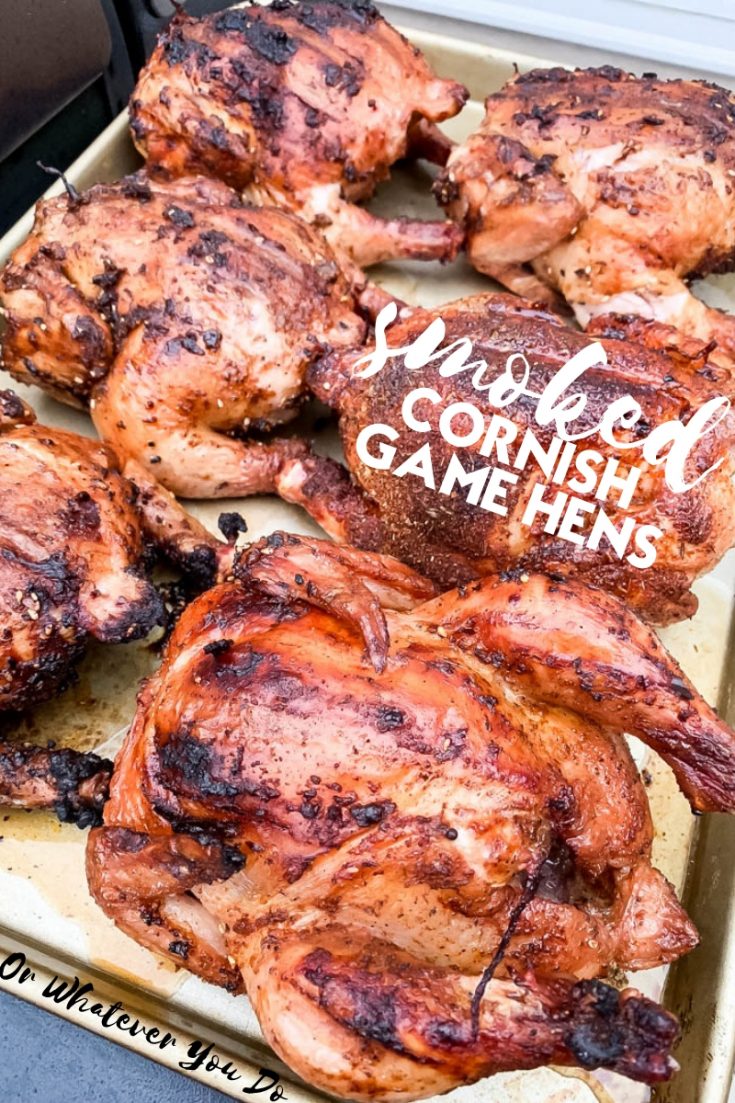 Traeger Smoked Cornish Hens
These little grilled Cornish hens are so tiny that they are basically individual portions, and the smaller size has the added benefit of being a faster cook than a larger bird.
If you have hungry teenagers, they might want two!
More Easy Traeger Recipes here!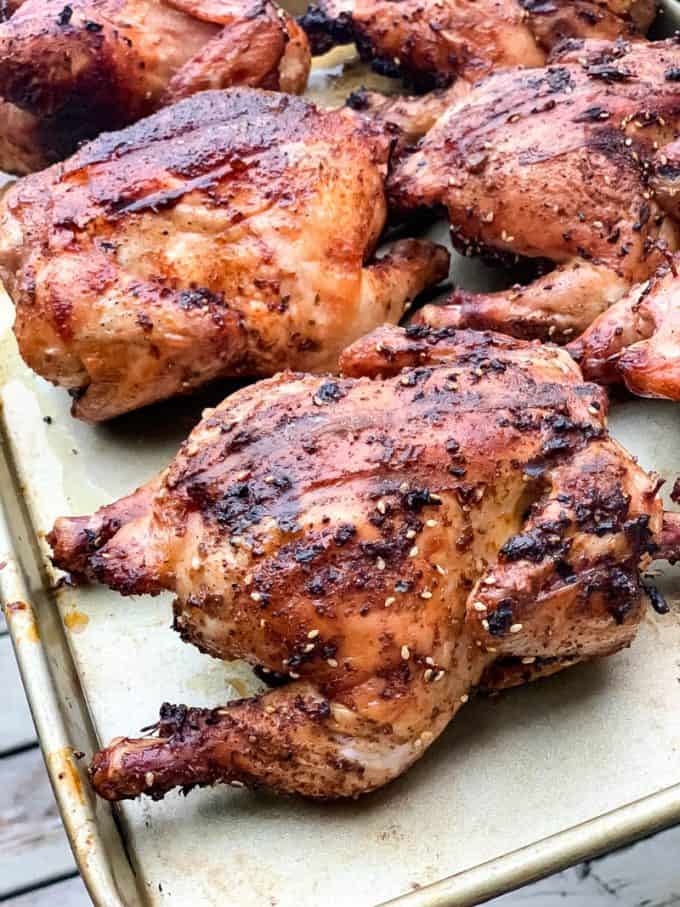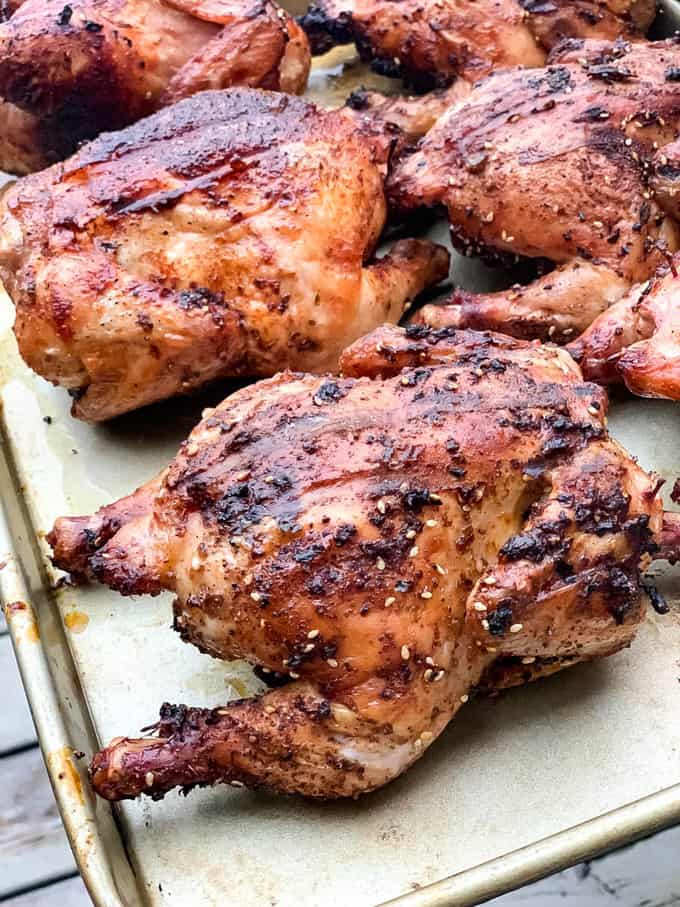 How to Smoke Cornish Hens
Fire up your wood-pellet grill or smoker according to factory instructions. Let a fire establish, and then turn the grill up to 275°.
Brush the hens with oil, and then season the hens liberally with your favorite seasoning rub.
Place the hens directly on the pre-heated grill grates, and close the lid.
Cook at 275° for 30 minutes, and then turn the heat up to 400°.
Grill at 400° until the birds are 165° internally. Remove and let rest for 10 minutes before servings.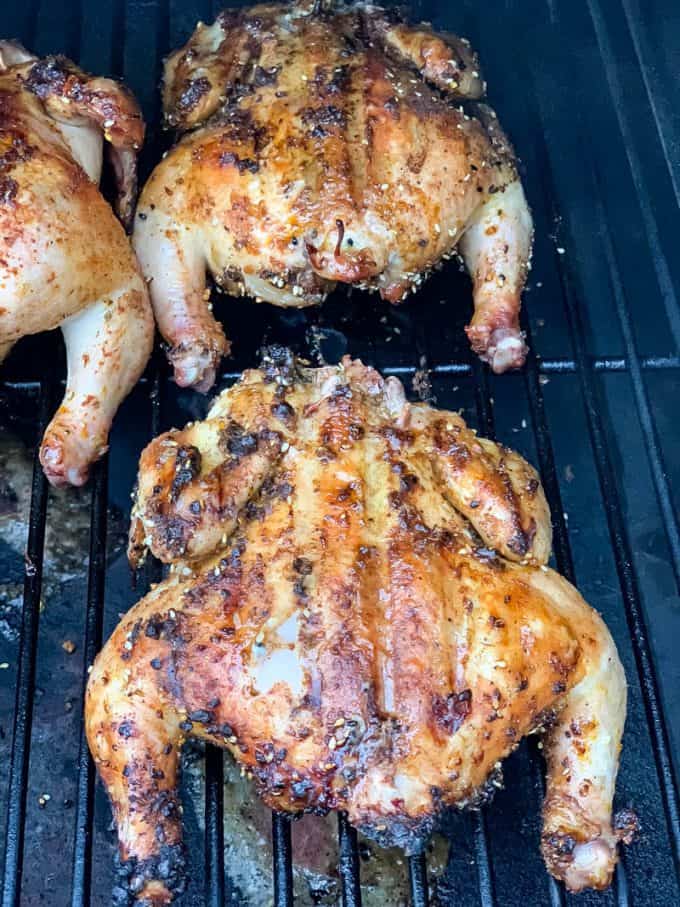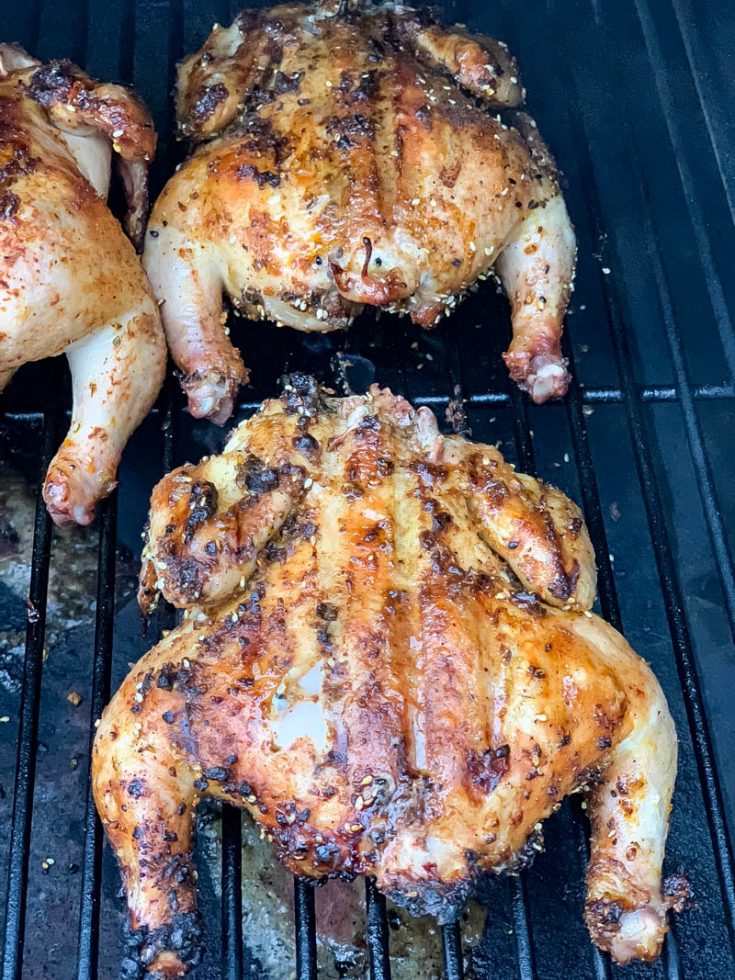 More Easy Traeger Chicken Recipes here!
How long does it take to smoke a Cornish hen?
How long it will take depends on many different factors, and it is my strong opinion that you should always cook to temperature and NOT by time.
In grilling and smoking especially, this holds very true. Your grill temp will fluctuate depending on the outside temperature, how often the lid is opened, what type and size of grill you are using, how much food you have INSIDE the grill, and on and on and on.

Trying to figure out how long to cook something is pretty much a guarantee that you're going to end up with something that is either over or undercooked.
That being said, if you are trying to plan for dinner at 6:30, I'd suggest starting the birds around 5 or 5:15. They might be done a little early, they might be done a little late but that'll at least get you a 30 minute over/under by my estimation.
Poultry is fully cooked when it reaches 165°.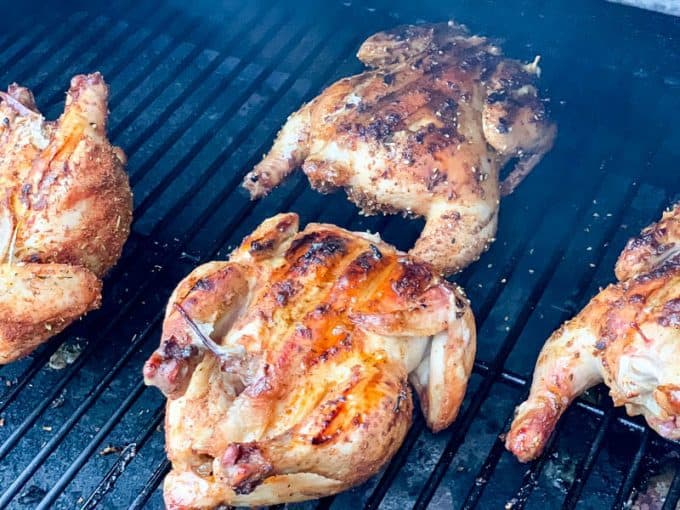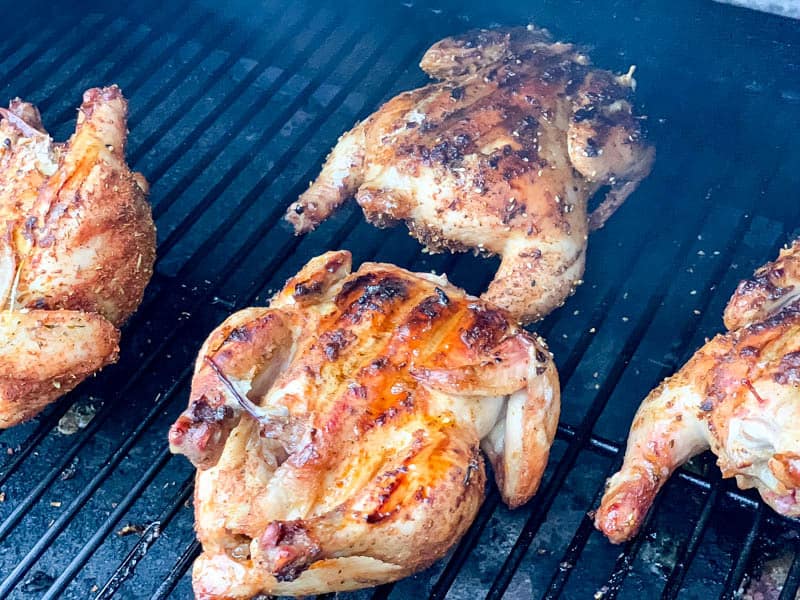 What's the difference between chicken and cornish hen?
There is very little difference. In fact, a Cornish Hen is a type of chicken. For a long time, I thought it was entirely different in the same way that turkey and chicken are different, but NOPE.
Tastes like chicken, cause it is chicken.
Just, young chicken.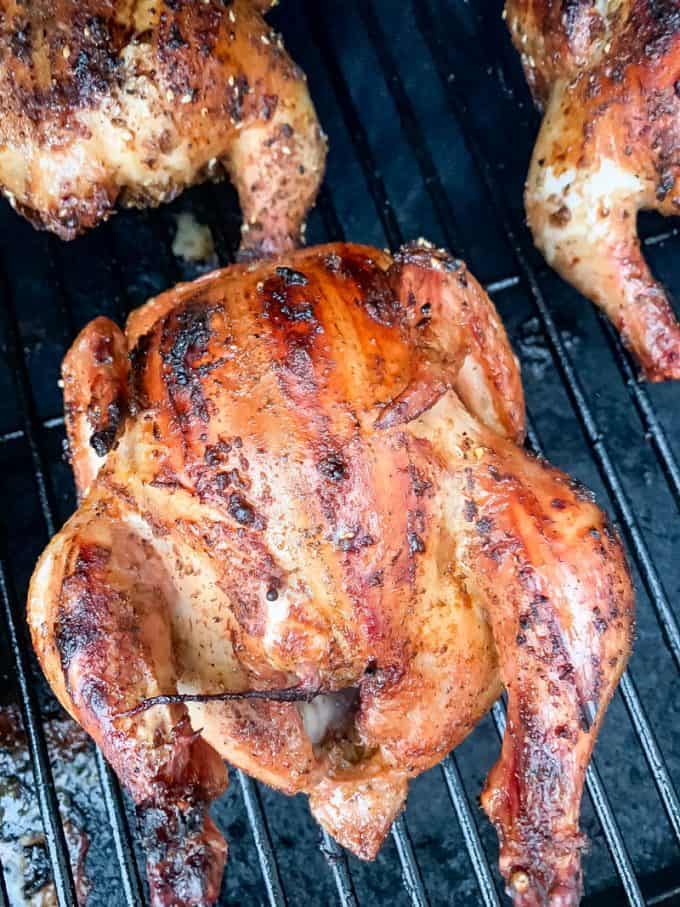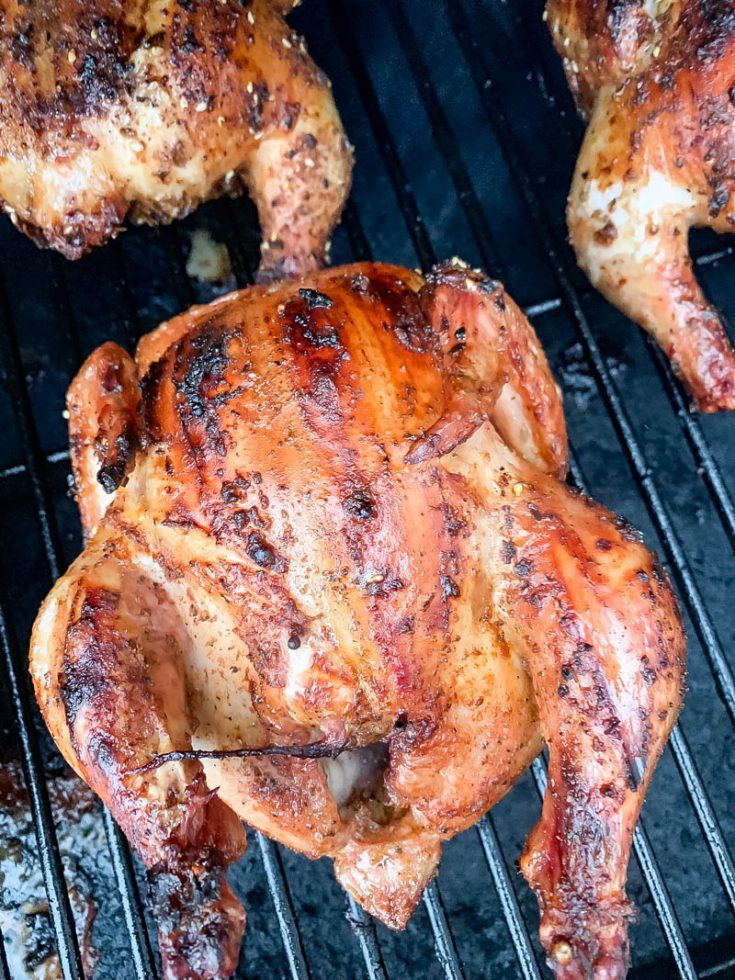 How old is a Cornish Hen?
A Cornish Game Hen is typically about 4-5 weeks old when they are harvested. That is why they have their signature size.
Because they are small, they also have a higher ratio of dark meat to light, and a higher skin-to-meat ratio. For me, that's pretty much the perfect combination.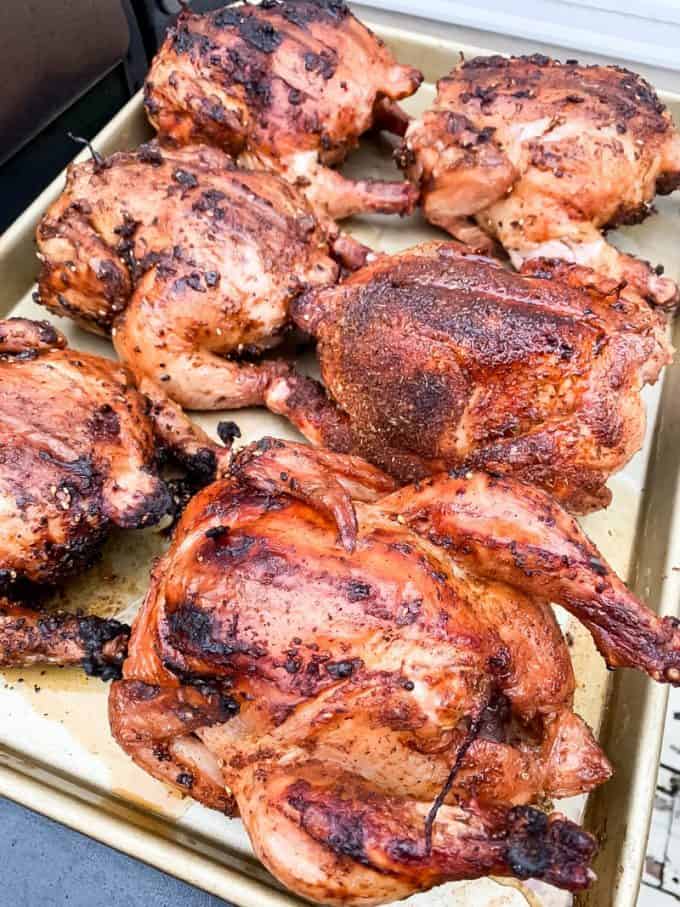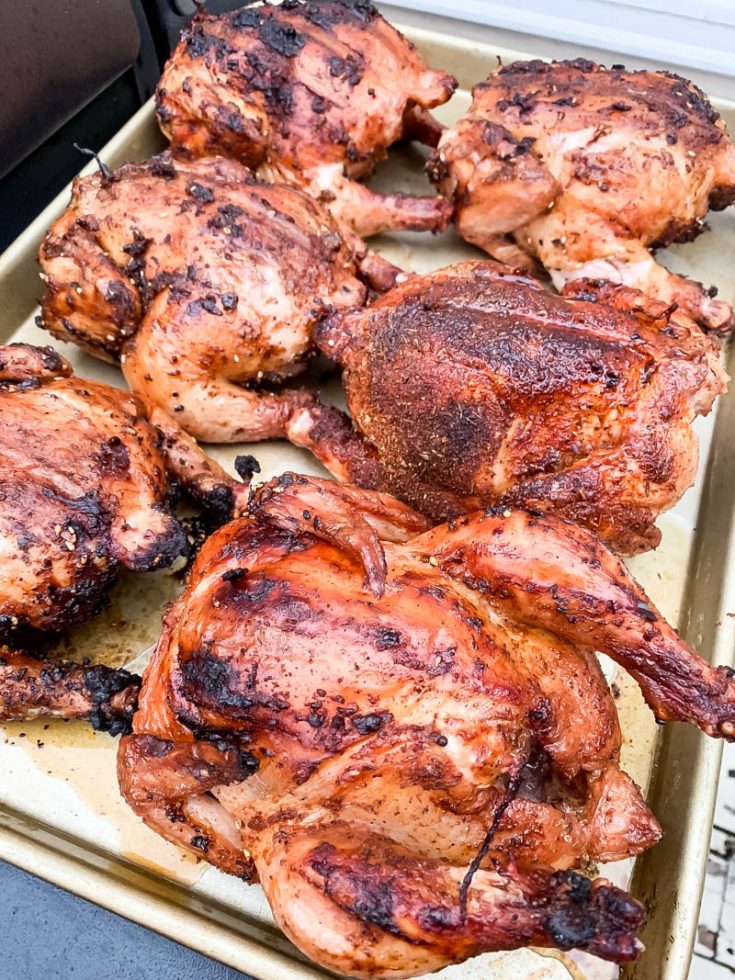 What should I serve with Cornish hens?
I have so many great sides that can be served with grilled Cornish hens! Check out the options below: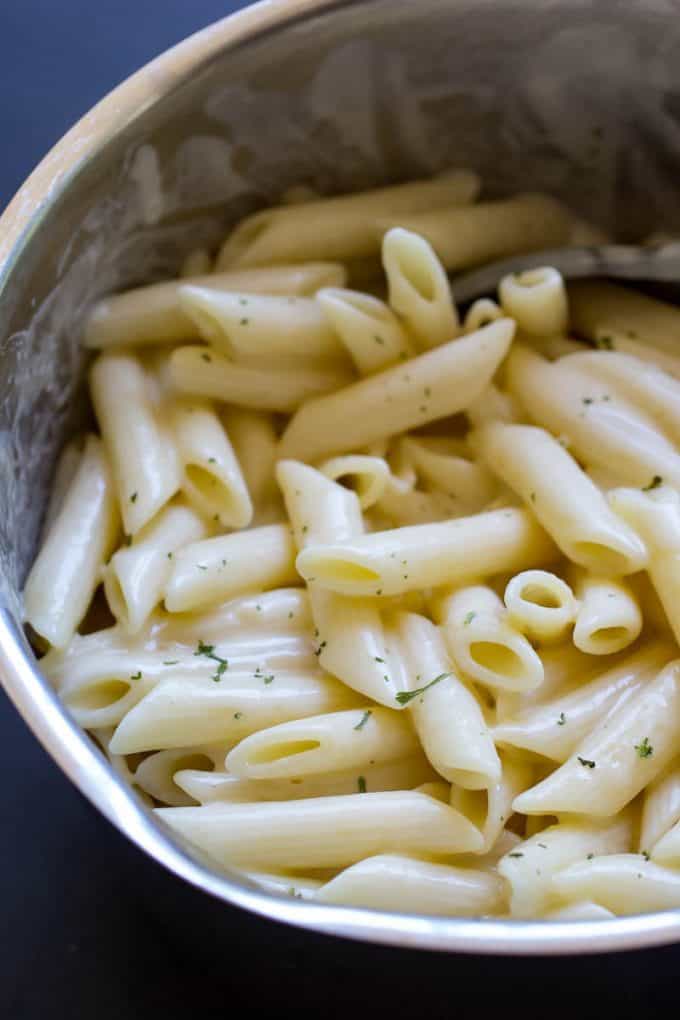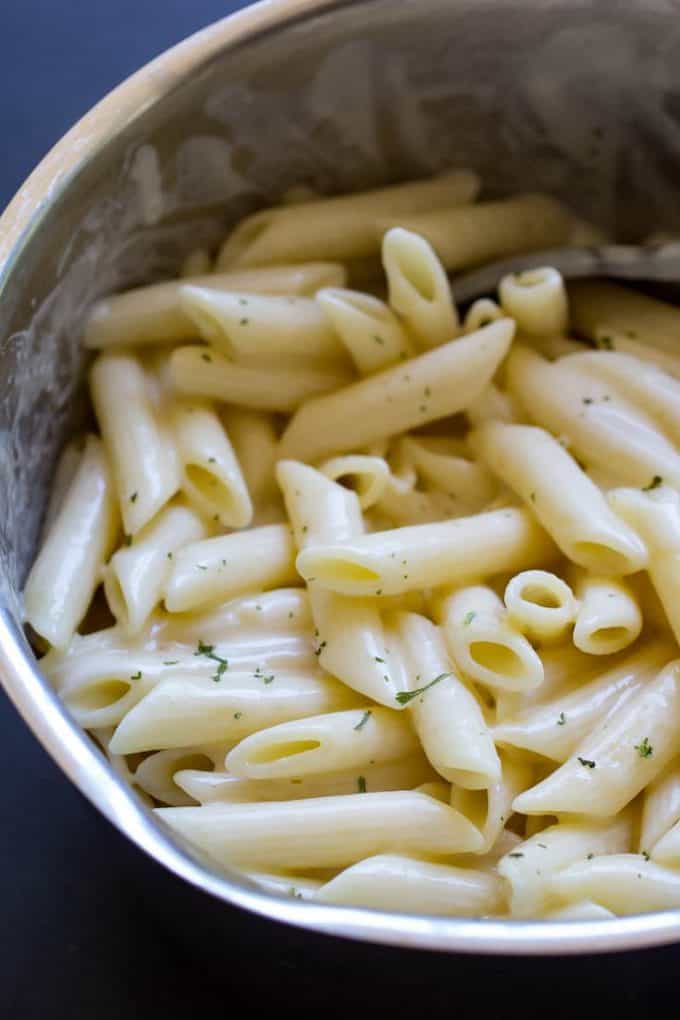 Do you cook Cornish hens breast side up or breast side down?
I prefer to cook all of my poultry breast side up. I think it cooks more evenly that way, and the breasts aren't as likely to dry out while the dark meat finishes cooking.
I flipped these little birds halfway through the cook time to make sure both sides got equal time facing down, but in general, I'd make sure they spend the majority of the time breast up!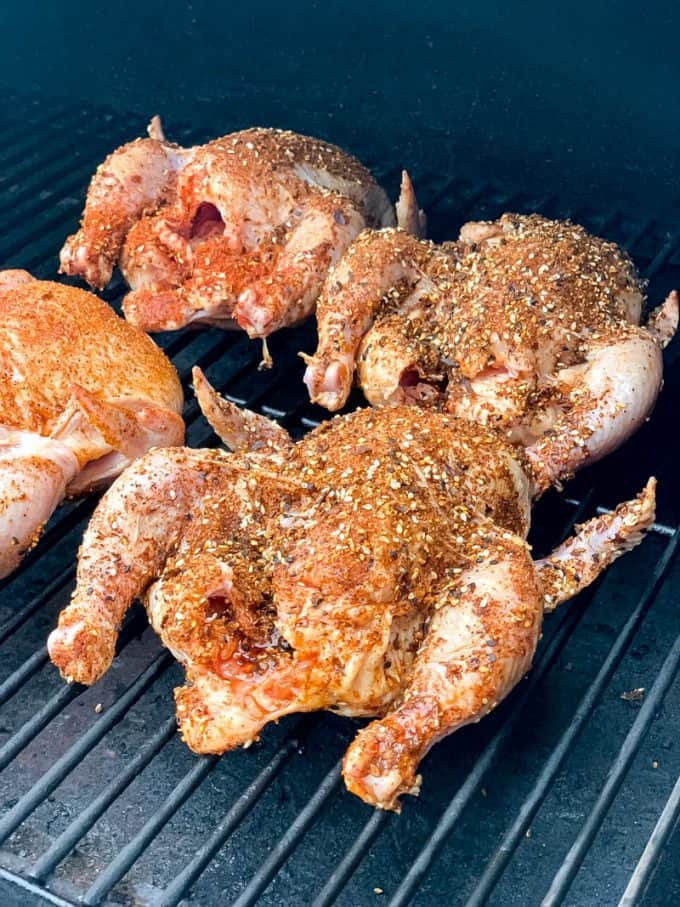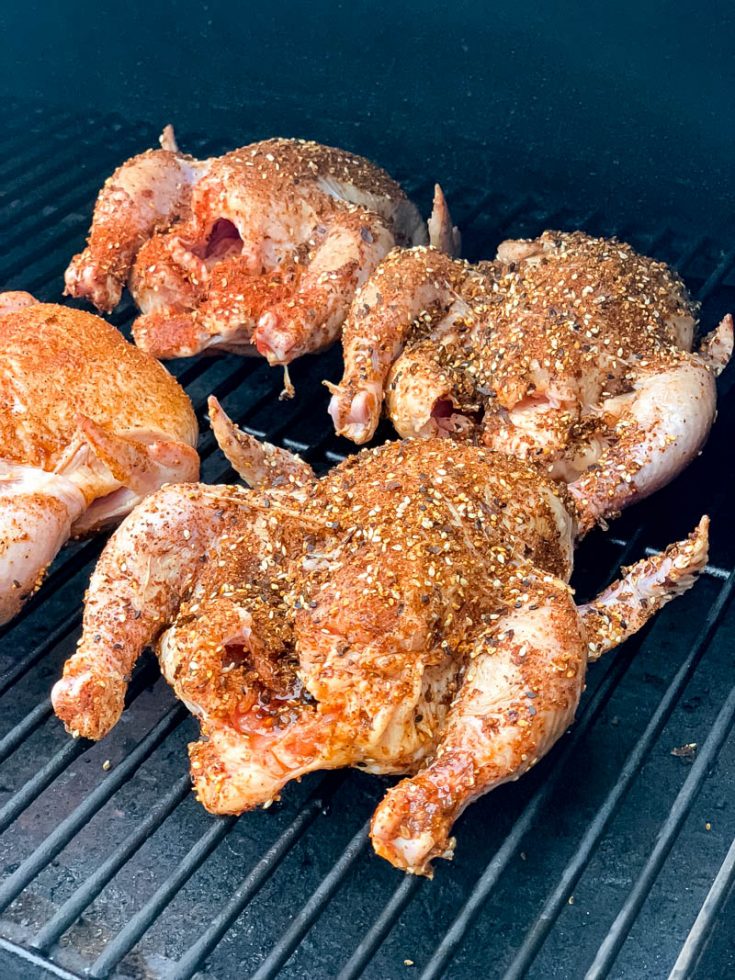 What kind of seasoning should I use for Smoked Cornish Hens?
Anything you would like! Chicken is a great base for big bold flavors, so don't be shy.
For this batch of grilled Cornish hens, I mixed it up a bit and used: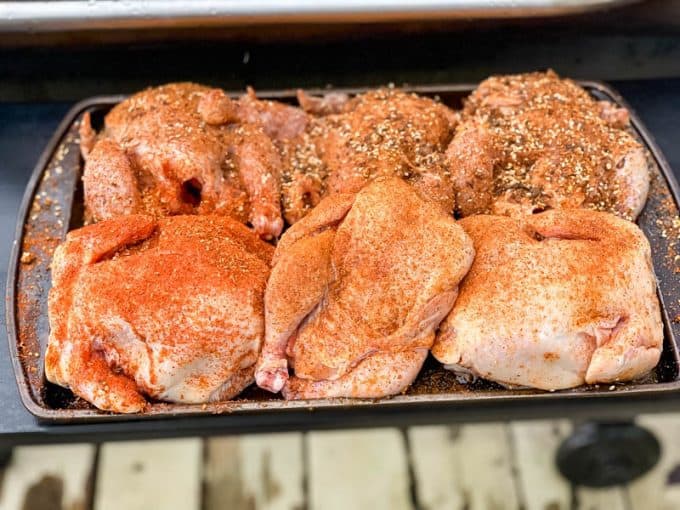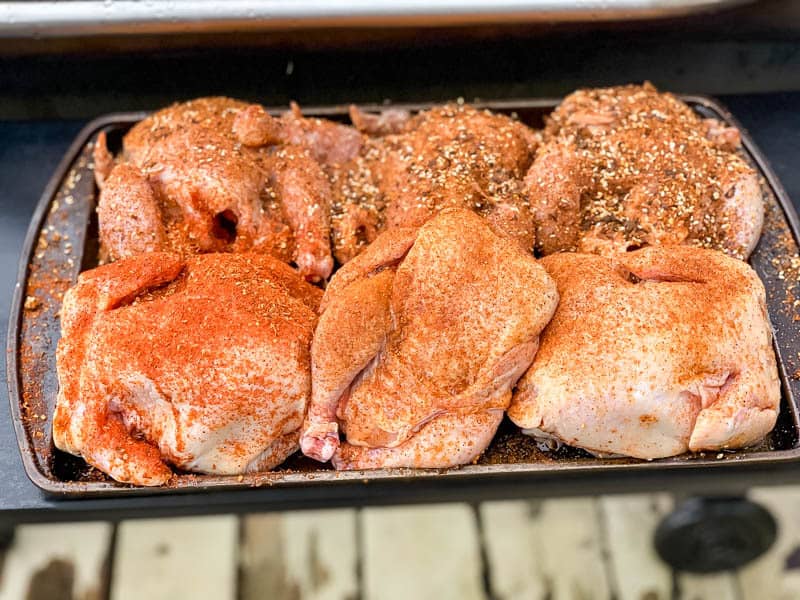 Can I stuff Cornish hens?
You can, but I typically do not. Stuffing hens can sometimes force you to overcook them because you have to make sure all of the stuffing is at least 165° and that rarely happens at the same time as the meat.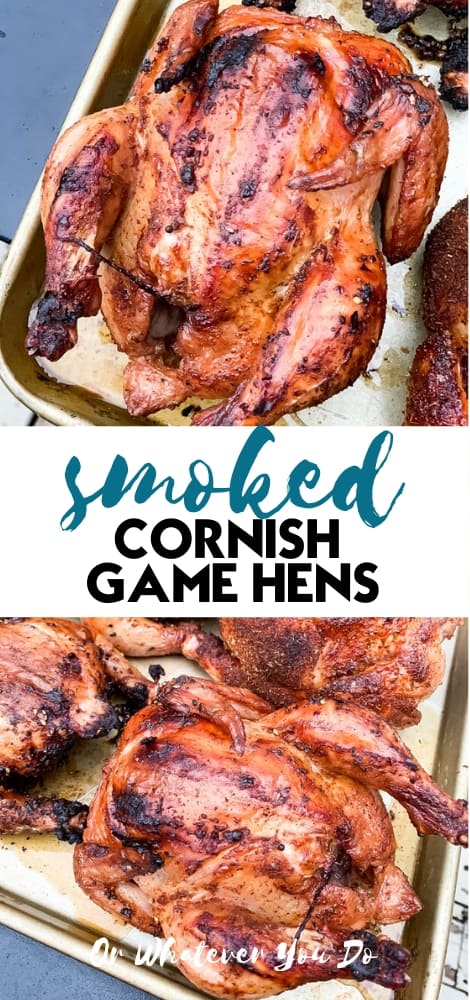 Yield: 6 servings
Traeger Smoked Cornish Hens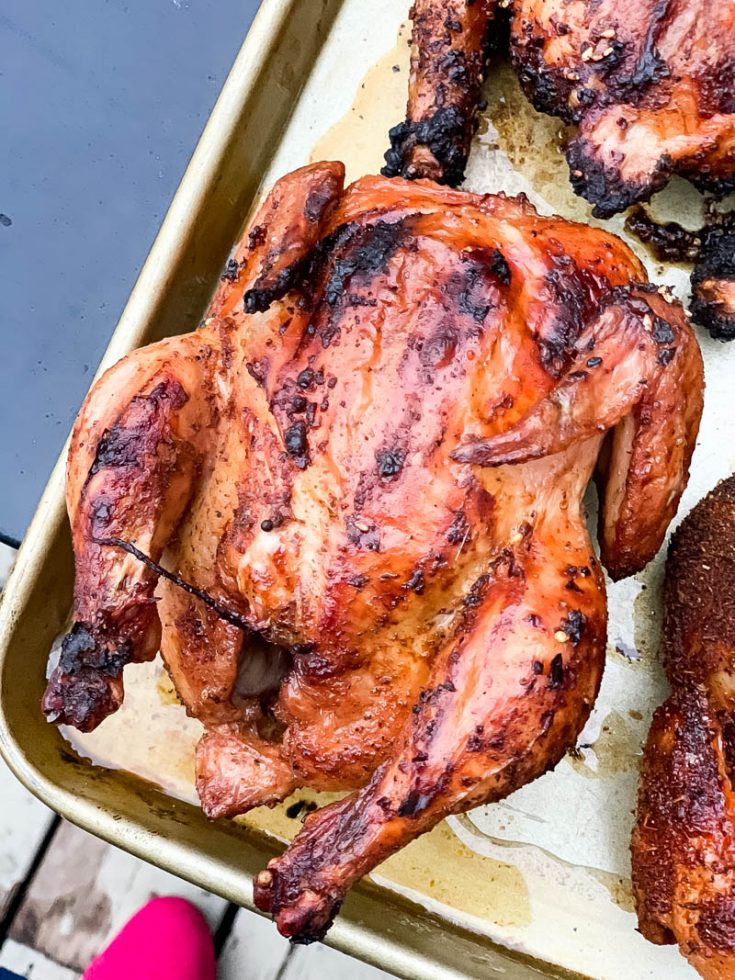 These easy smoked Cornish hens are the perfect size to split between two people, or keep one all for yourself! Use your favorite seasoning rub and customize these according to each person's favorite!
Total Time
1 hour
10 minutes
Ingredients
6 Cornish hens
2-3 tablespoons avocado or canola oil
6 tablespoons rub
Instructions
Fire up your Traeger or other wood-pellet grill according to factory instructions and preheat to 275°.
Rub down your hens with the oil, and then coat liberally with your choice of rub. Our recommended rubs are listed below in the products section, but any of your favorite rubs will do.
Place the hens breast side down on the grill, and smoke for 30 minutes at 275°.
Flip the hens over so they are breast-side up, and turn the grill up to 400°. Cook at 400° until 165° internal temperature.
Pull and let rest for 10 minutes before serving.
Recommended Products
As an Amazon Associate and member of other affiliate programs, I earn from qualifying purchases.
Nutrition Information:
Yield:
6
Serving Size:
1
Amount Per Serving:
Calories:

696
Total Fat:

50g
Saturated Fat:

13g
Trans Fat:

0g
Unsaturated Fat:

33g
Cholesterol:

337mg
Sodium:

165mg
Carbohydrates:

1g
Fiber:

0g
Sugar:

0g
Protein:

57g
Nutrition data provided here is only an estimate. If you are tracking these things for medical purposes please consult an outside, trusted source. Thanks!