Last year I started a Butcherbox subscription for high-quality meat delivery in my quest to keep myself OUT of the grocery store, and I've been pretty obsessed ever since.
Butcherbox ground feef, in particular, is one of my favorite products there. Butcherbox Ground Beef contains no added hormones or antibiotics, is humanely raised, and made from 100% grass fed and finished beef.
In this post, you're going to get all of the ground beef recipes that you could possibly want, from both Or Whatever You Do and a bunch of the best food blogs on the internet, all in one convenient spot.
Dinner?
It's almost done.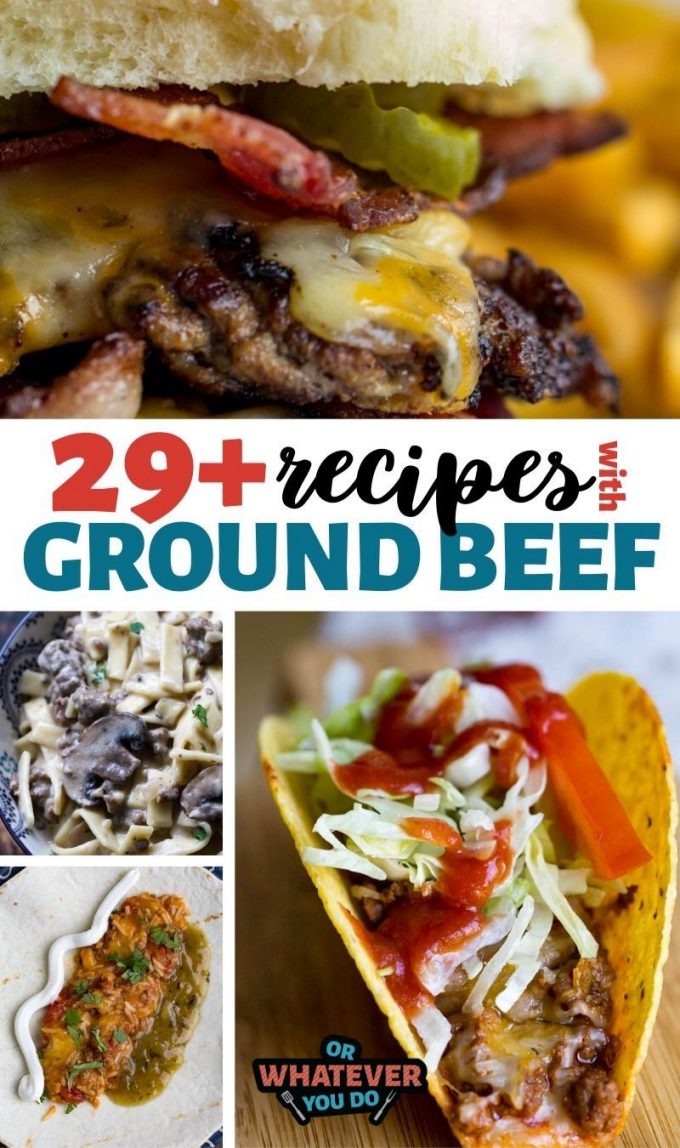 What is Butcherbox?
Butcherbox is a meat delivery service. They pride themselves on using the highest quality meats that are never treated with hormones and antibiotics.
You get to pick which kind of box you want, and can even customize a box to meet your family's needs with exactly what you want on it.
They also run promotions pretty regularly, and right now the promotion for joining their monthly subscription program is FREE ground beef for the life of your subscription, every month.
Or Whatever You Do participates in several different affiliate programs. Links in this post may be affiliate links.

As an Amazon Associate I earn from qualifying purchases.
Click below to order your Butcherbox!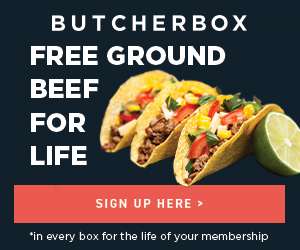 And now read on below to save all the ideas for things to make with it!
Ground Beef Recipes
These recipes all feature one of my freezer staples, ground beef! Do you have a Butcherbox delivery waiting to be used? These recipes will have you in business for months and months to come.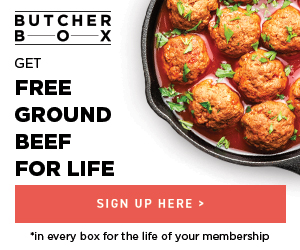 Pin For Later!