I noticed this week that I have had an abundance of savory dishes on the blog the last few months. Well – don't worry. That's going to be remedied in the upcoming days and weeks, and until then I leave you all with the very best desserts I could find from some of the best bloggers on the web. These are like #lifegoals type of desserts, but they are totally accessible and doable by just about anyone.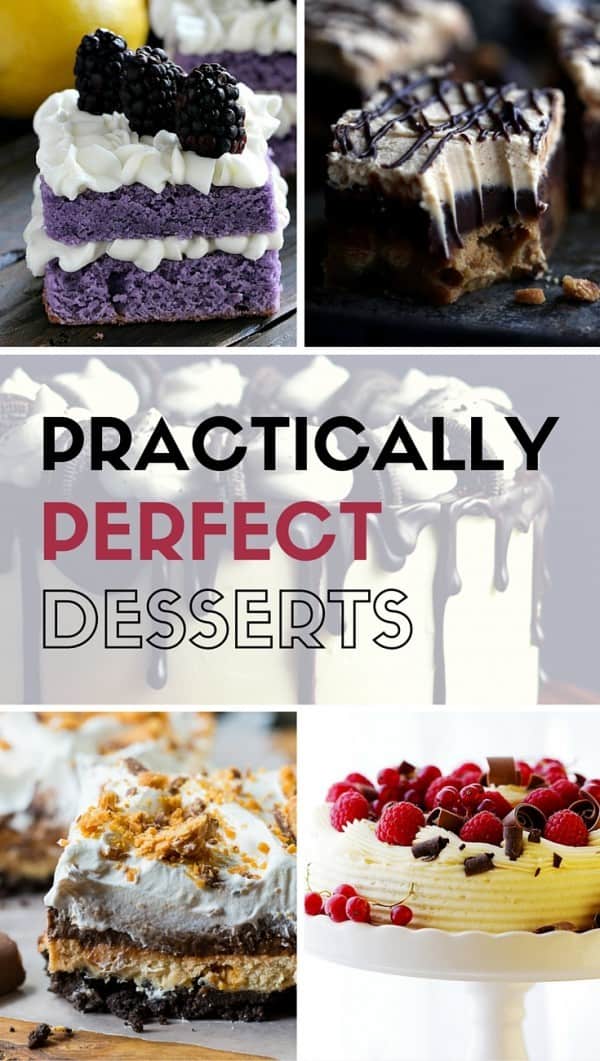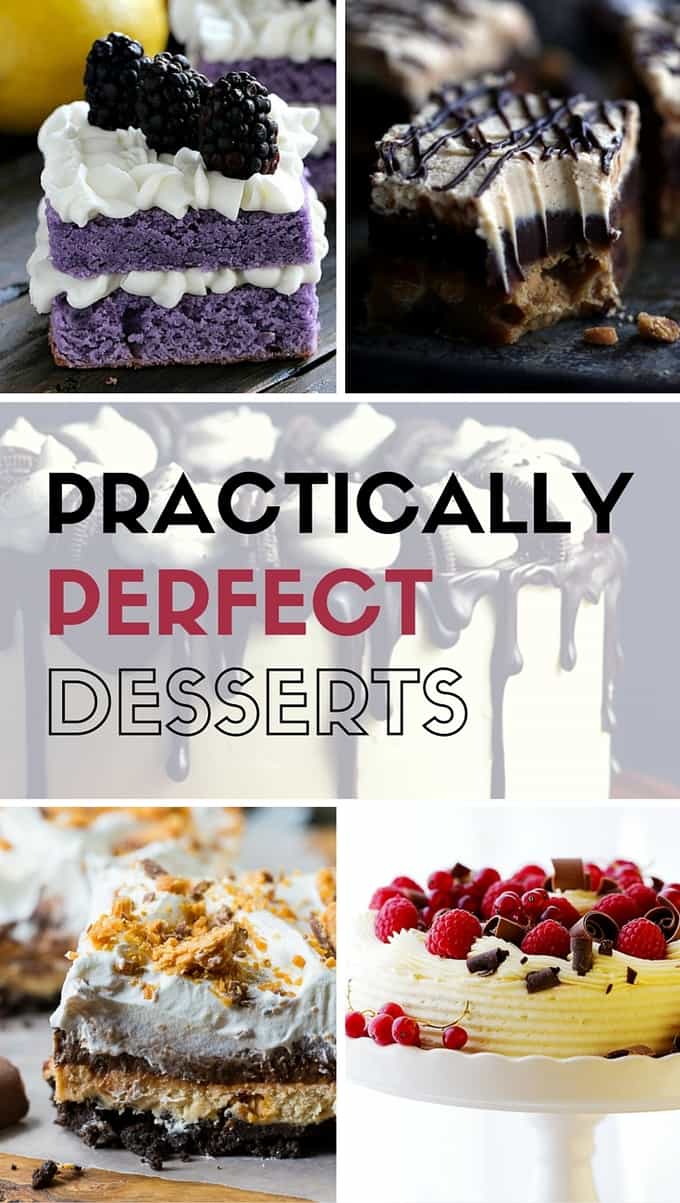 What a crazy start to 2016! I hope that's not an indication of how the whole year will go, because I feel like I haven't even quite come up for air yet from the whirlwind that was January. First – there's the Christmas recovery. Cleanup. Organizing all the new loot. Taking down the decorations and and all the fun stuff there. Then was my epically awesome trip to North Dakota to the CoSchedule offices to meet the whole team and get to work face to face, or side-by-side rather, with all the amazing talent I've been remotely collaborating with for the past year. It was AWESOME, but I didn't take nearly enough pictures. I'll definitely remedy that next time when I go back again this summer.
After I got back from my trip I was only home for about a week and a half when I took myself to the ER for a 6 hour long super painful stomach pain session. I'd have having these weird attacks for the last several months, but they were nothing like this and I thought they were heartburn or an ulcer or something. Turns out after an ultrasound in the ER I had a gallbladder FULL of gallstones. Fun times.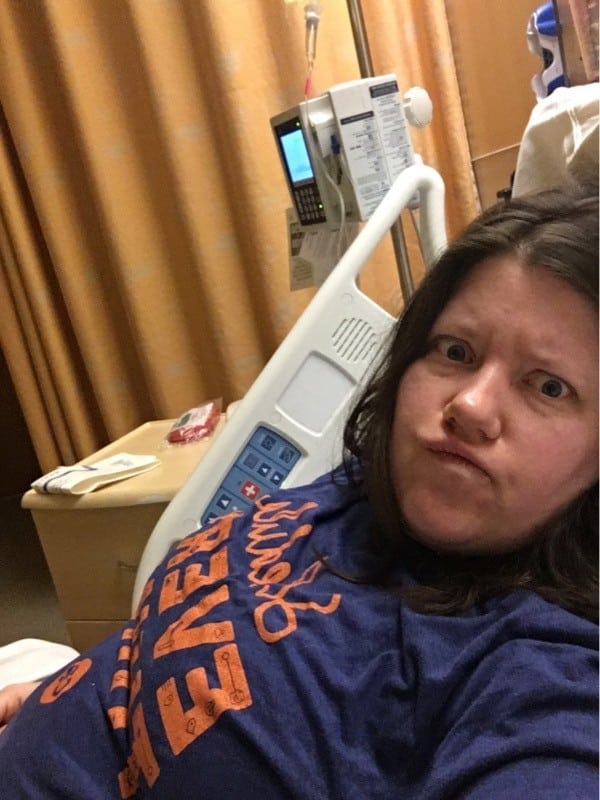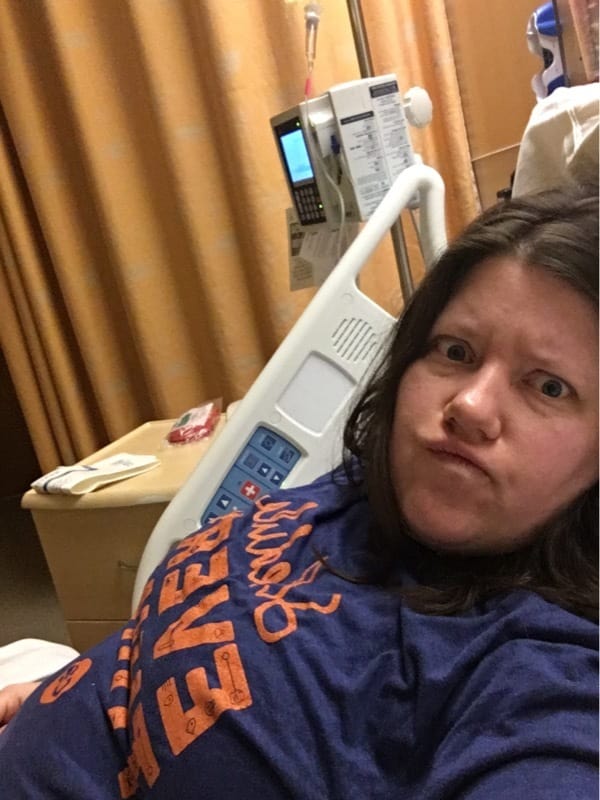 That ended up meaning 4 nights in the hospital, a laparoscopic cholecystectomy, and an ERCP. That's a super fun thing where they shove this huge long tube into your mouth and down into your stomach. I wasn't actually "awake" for that, thankfully, but the lead up to that was probably the worst part of the whole ordeal.
There I am, not even 24 hours out of surgery, and I get wheeled into this room. And the nurse says – "Okay. We need you to lay on your stomach on this table." This hard table. On my stomach. Where there are four fresh surgical wounds. I imagine my face was a little like this: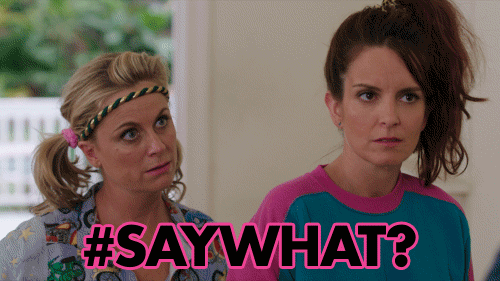 But onto that table I went. But once I got there? I couldn't move. Nope. And then the nurse says, "Okay! We need you to scoot up a little bit." I was done. For reals? I couldn't move my arm because my shoulder had some leftover gas from when they had inflated my entire midsection the day before for the gallbladder removal, and it felt like it was tearing open every time I moved it. I could barely pick up a pencil, much less support my own weight. Plus, you know – the horrific pain I was in from laying directly on my incision sites. Yeah.
They ended up helping me a bit, and when the doctor saw what was going on (aka – me bawling not able to move on the table and pretty much completely losing my *#&) he gracefully suggested the nurses give me something FOR THE PAIN. Duh. Or in other words – push those meds that they SAY aren't actually putting you all the way out, but they really might as well be.
I remember nothing after that until I woke up in my room and couldn't really talk and was pretty concerned with how long my voice was going to stay like that. I had somehow managed to keep myself from googling possible complications for all of this during my stay, but I was pretty sure shoving a huge tube near my vocal chords was going to leave me mute for life. It didn't, and I survived.
So did the family – who were fending for themselves all those days worried about their poor mom/wife in the hospital. Meanwhile I was all: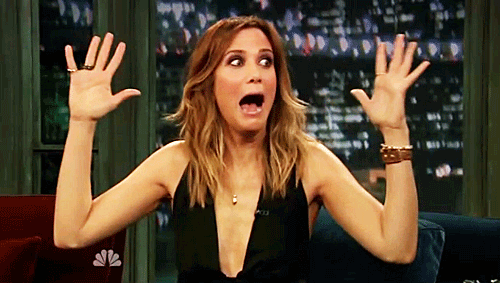 While I was in some mild discomfort, it was mostly handled by the major narcotics I had pumping into my bloodstream at the push of a button, and I had unrestricted access to tv, my laptop, my iPad, AND my iPhone. It was like screen city. And when I wasn't watching stupid movies, NOT working, and simultaneously crushing at Jelly Splash – I was napping. Overall not an entirely horrible way to spend a long weekend when you have 7 kids. Not something I care to repeat. A blogging retreat would be much easier! Or a spa. Or anything that doesn't involve major surgery, but I'm being optimistic here.
I was so glad to finally get home. So glad. My own bed. All the hugs I could muster. It was great to be home and also to not have to worry about those attacks I'd been getting either. I didn't even know until the night I went into the ER that I had gallstones!
I'm still moving a little slower than I'd like to be. I saw my surgeon the other day and he says the pain I'm feeling now is due to some internal stitches going through some muscle in my abdomen. Sounds fun, right? Overall though – I'm 2 weeks post-op and getting back to my old self.
So much so I've been hankering to get back to the kitchen and putting some new content out here on the site. In reality though it's been a lot for me to get on top of the house and the kids and my job and so the blog has definitely been a bit on the back-burner. So until my next sweet creation comes to life in my kitchen I hope the amazing work of these awesome bloggers can tide you over.
Please pin from these by clicking through to the original source or using the pin link I provided.

SUPER CHOCOLATE HOT FUDGE BROWNIE CAKE
Or Whatever You Do via Chocolate Chocolate and More

SOFT BATCH CHOCOLATE CHUNK PEANUT BUTTER COOKIES
Baker By Nature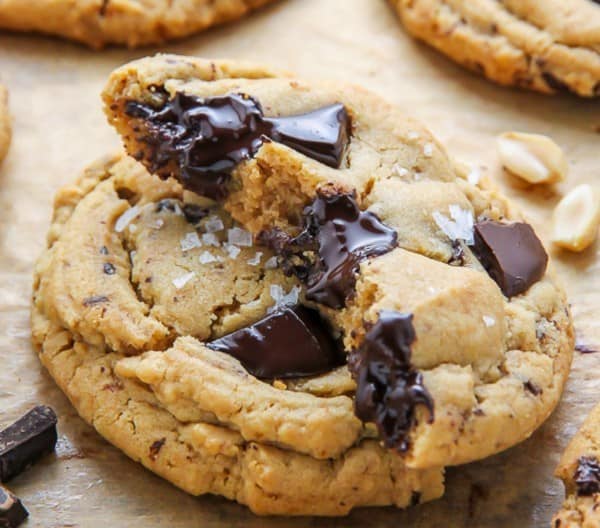 CHOCOLATE NUTELLA COOKIE BARS WITH SEA SALT
Two Peas and Their pod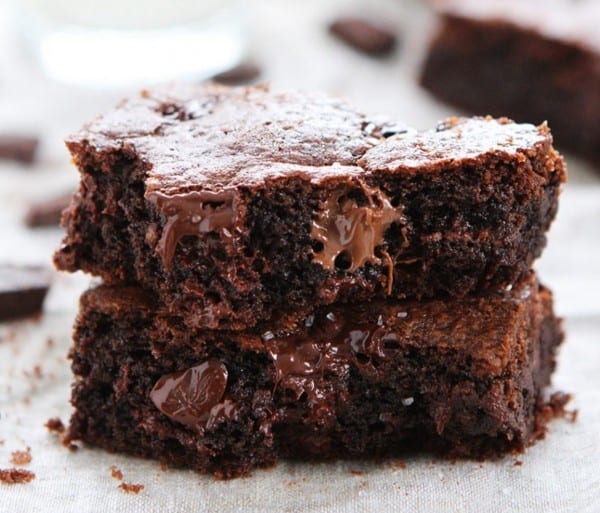 RED VELVET CAKE WITH CREAM CHEESE FROSTING
Diethood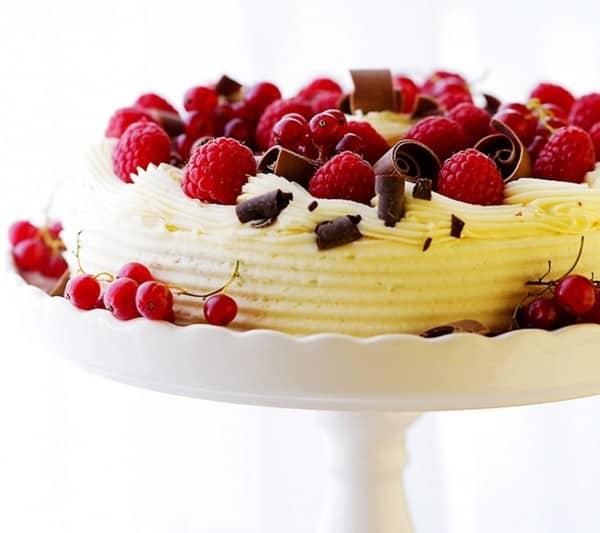 MOCHA CHOCOLATE COBBLER
Neighbor Food Blog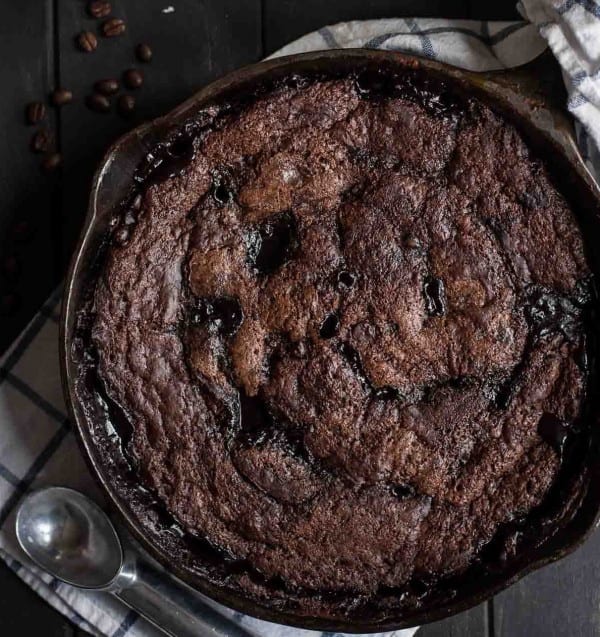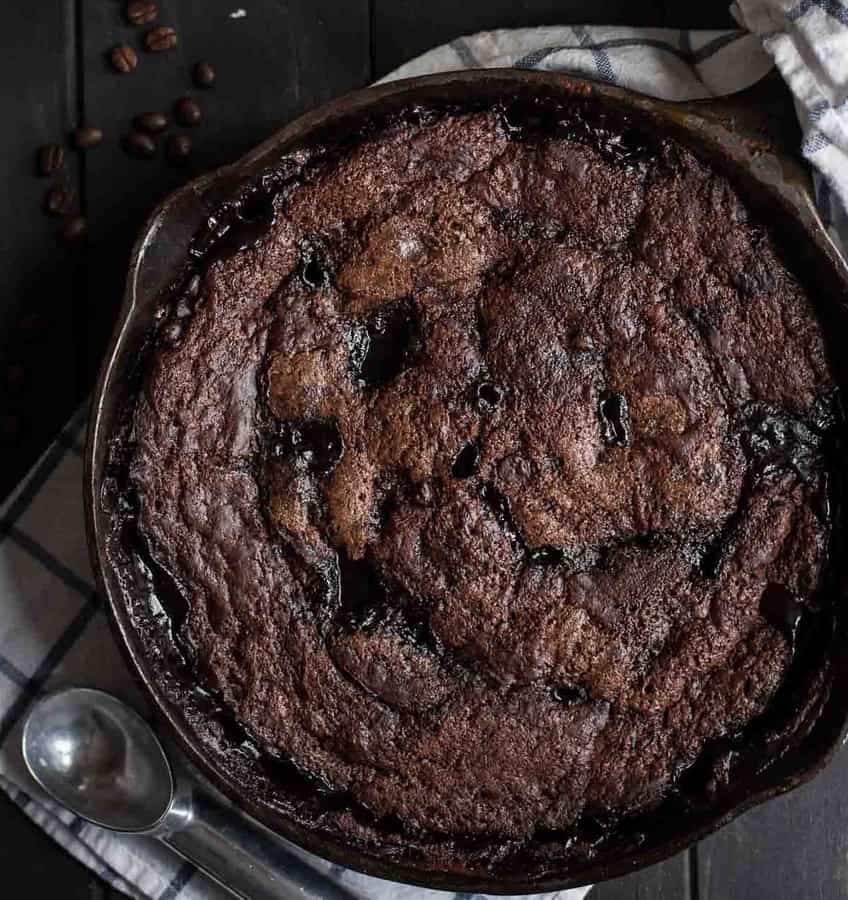 BUTTERFINGER CHOCOLATE AND PEANUT BUTTER LUSH
Spicy Southern Kitchen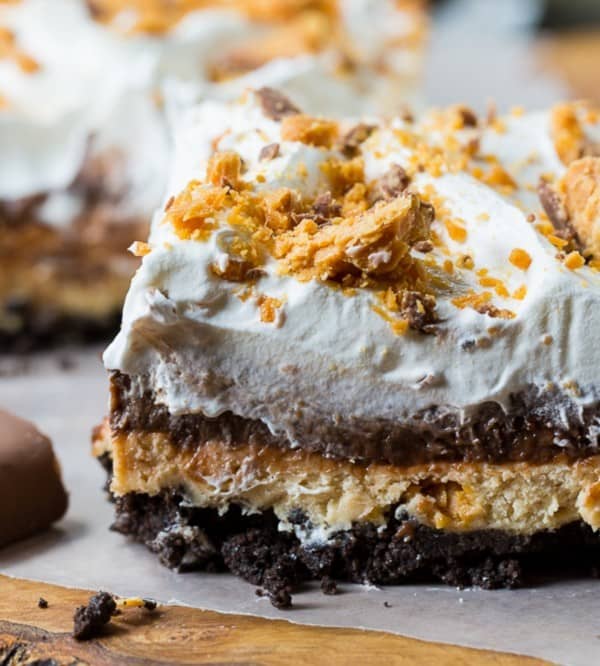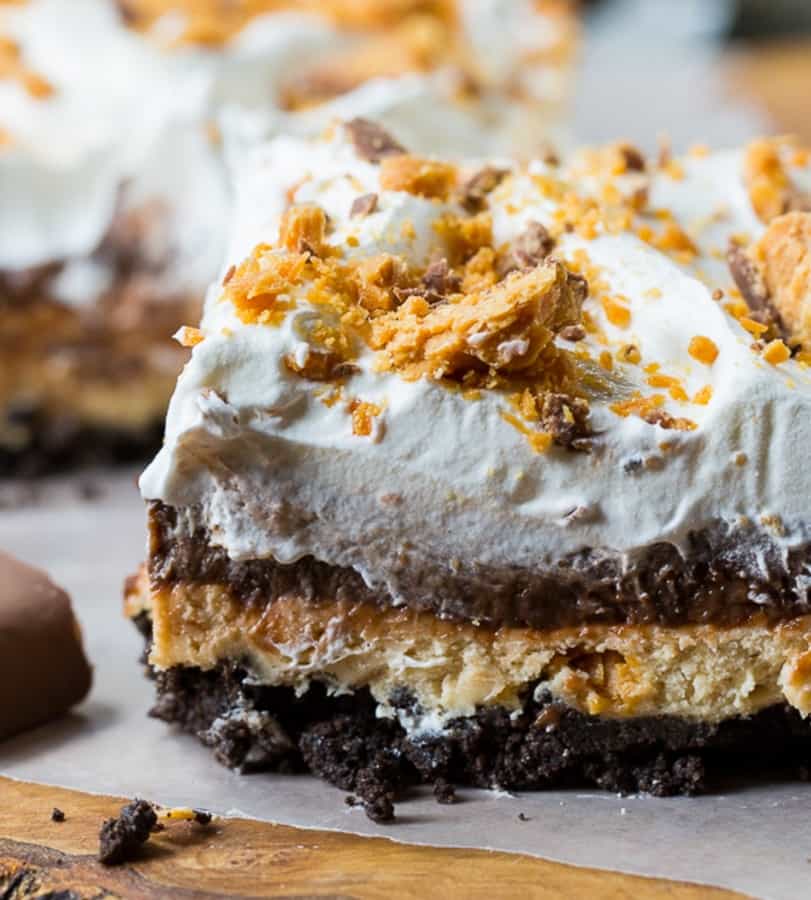 LEMON BLUEBERRY LAYER CAKE
Sally's Baking Addiction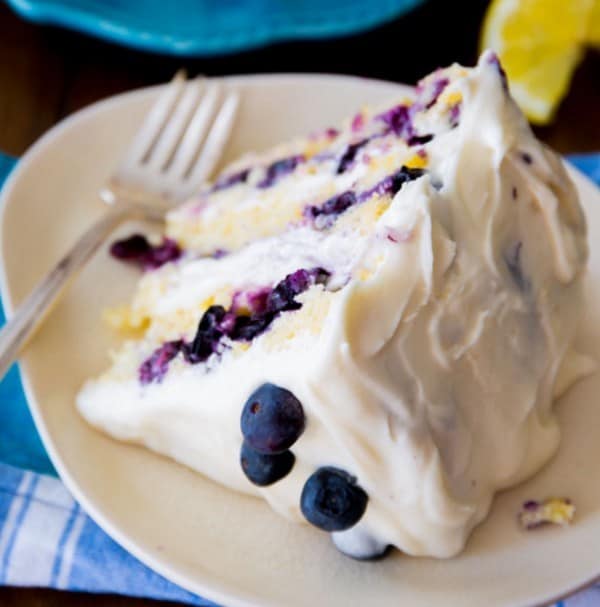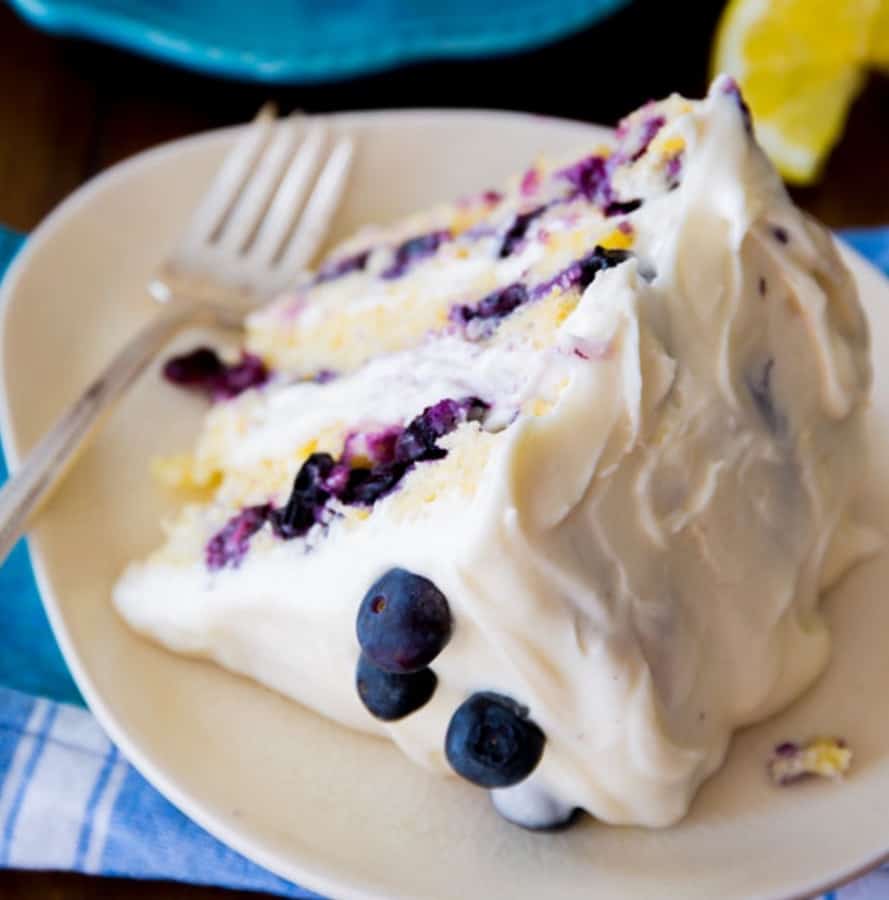 LUNCH LADY BROWNIES
Life in the Lofthouse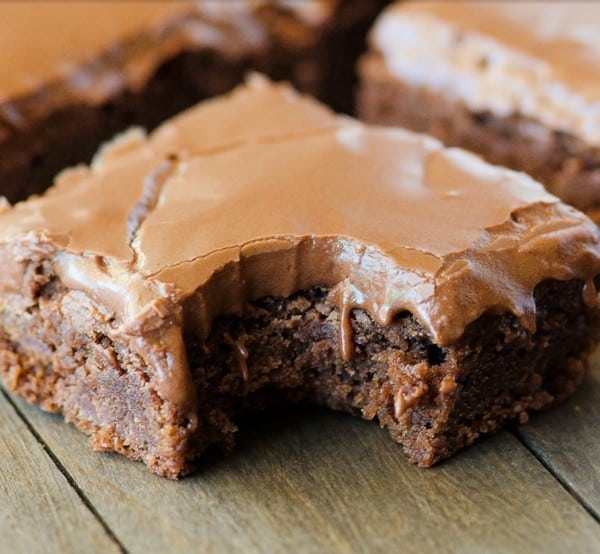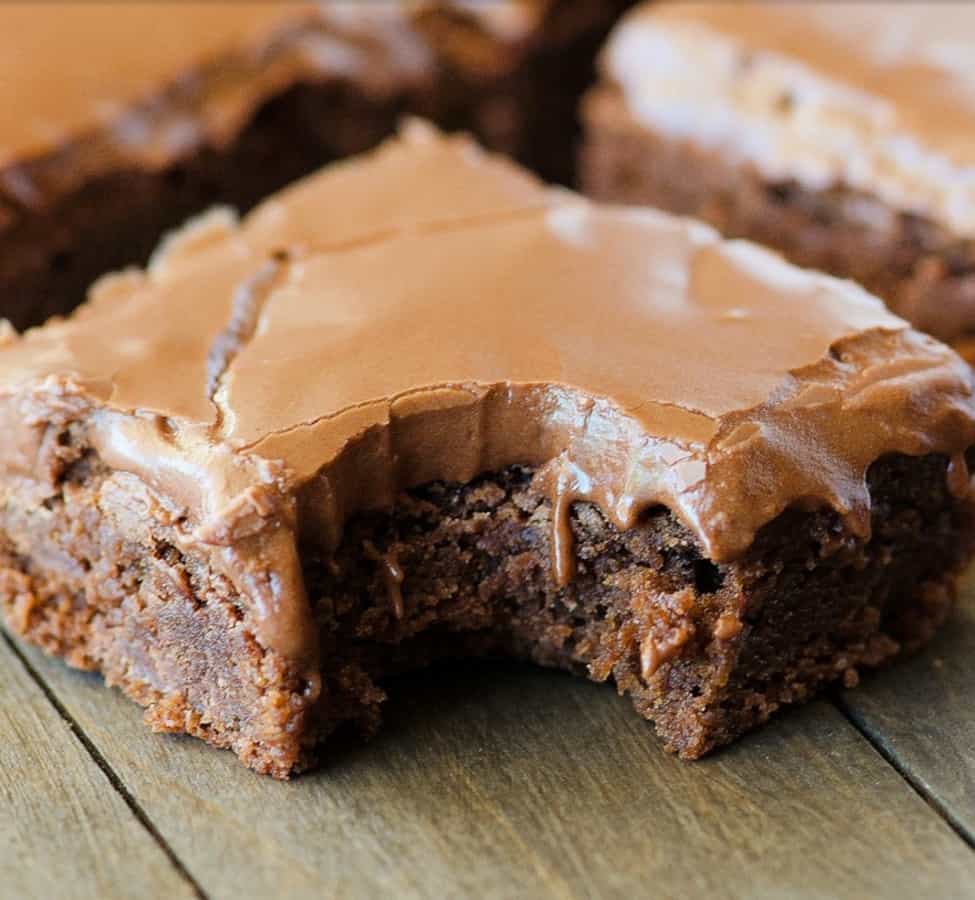 BUCKEYE BLONDIES
Melanie Makes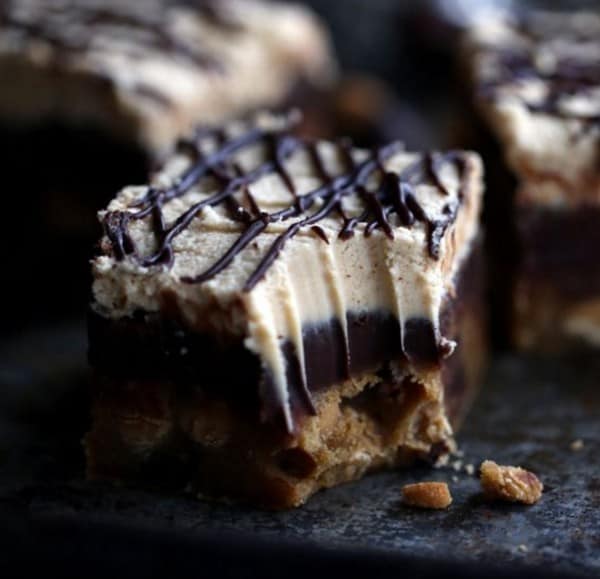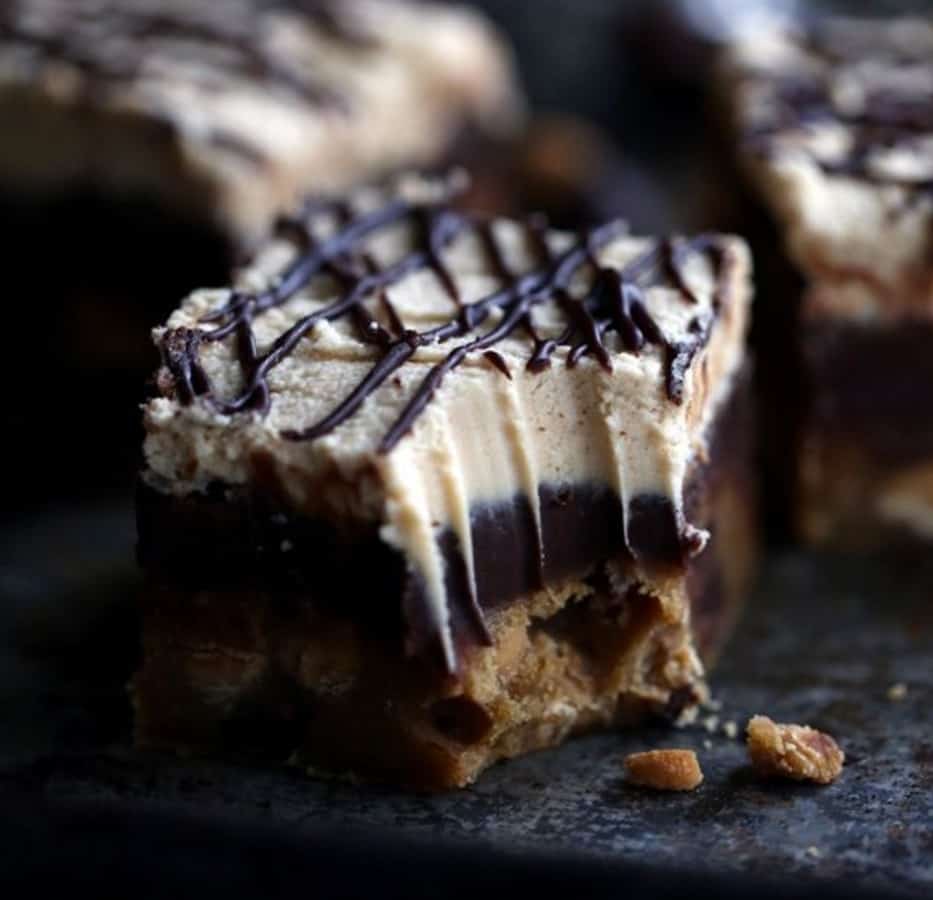 VANILLA CAKE WITH LEMON BUTTERCREAM
Peas and Peonies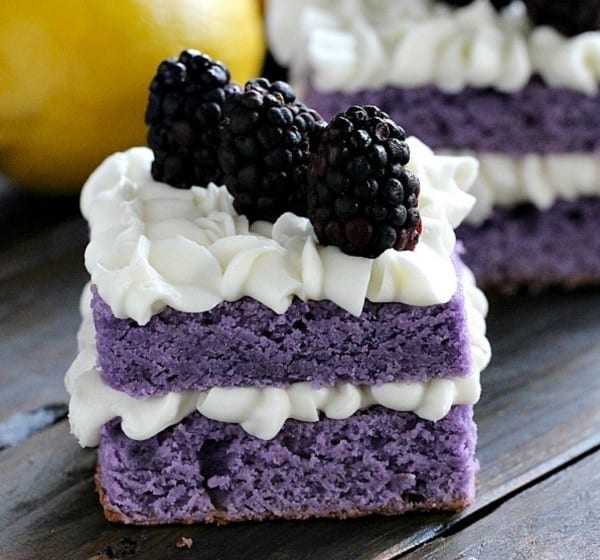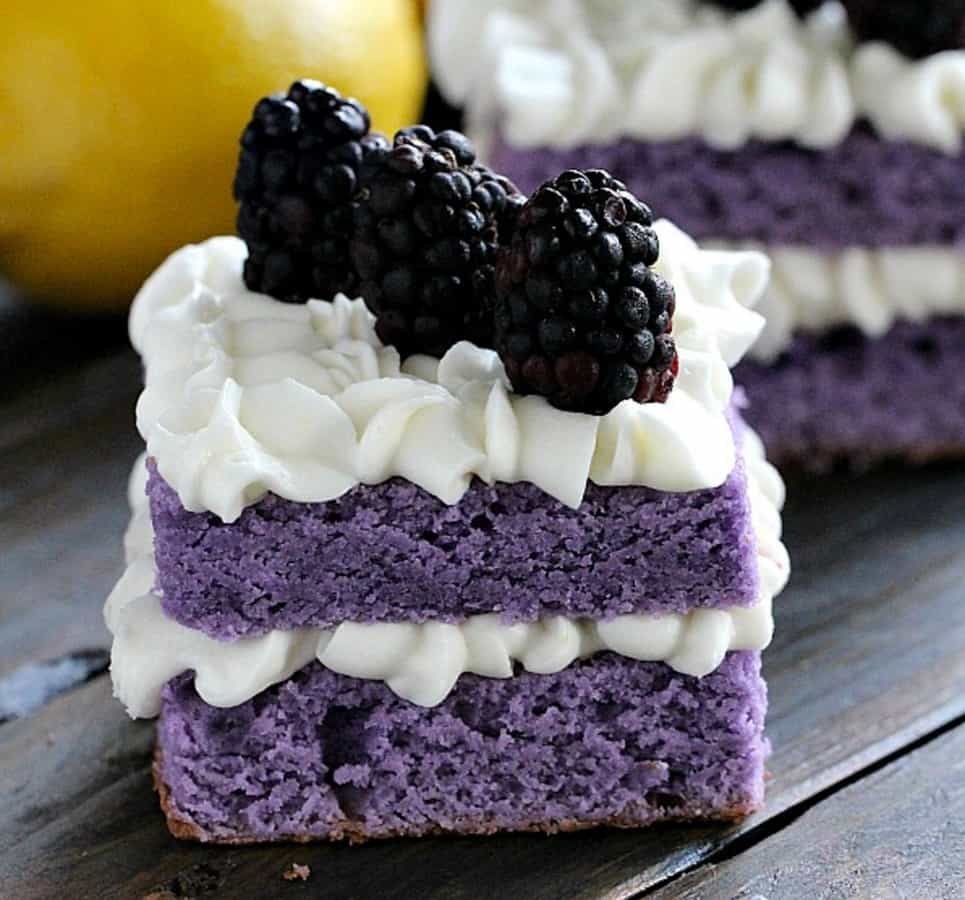 BUTTERMILK BIRTHDAY CAKE WITH MALTED CHOCOLATE FROSTING
Sweetapolita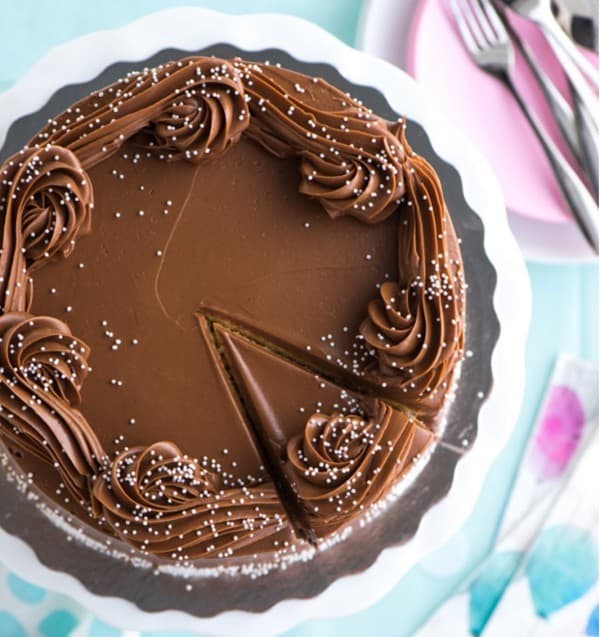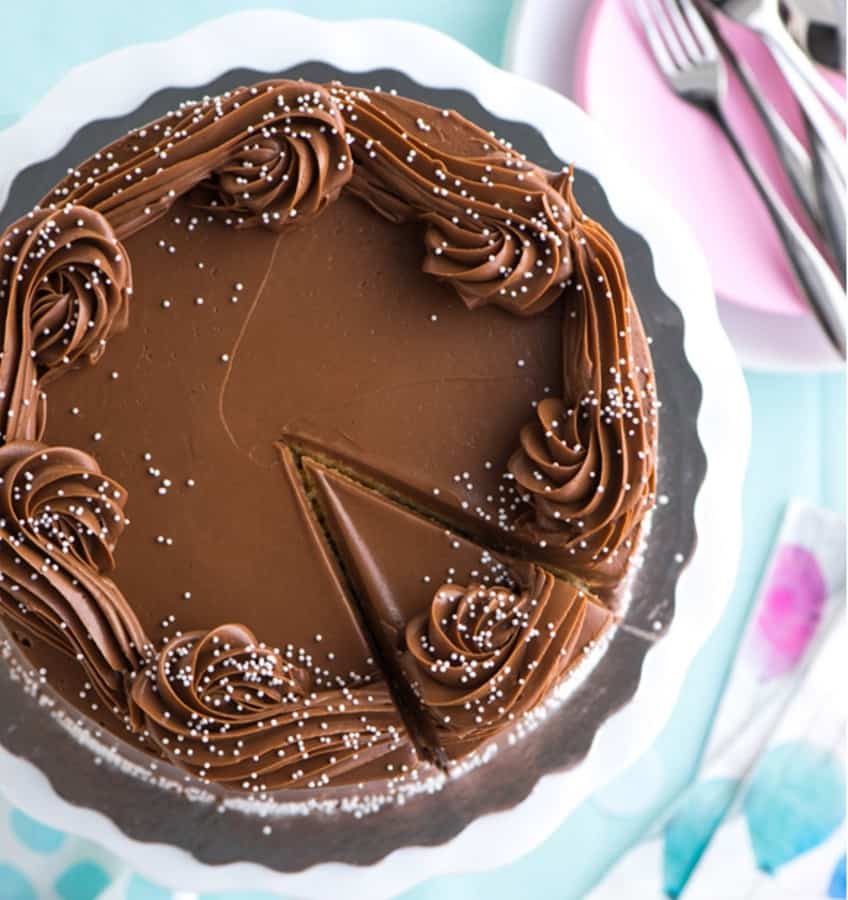 ULTIMATE COOKIES AND CREAM LAYER CAKE
Beth Cakes