This Classic Mocha Mousse is made with simple ingredients but put together in the right order and in the right way you get something pretty incredible. Perfect for the holidays!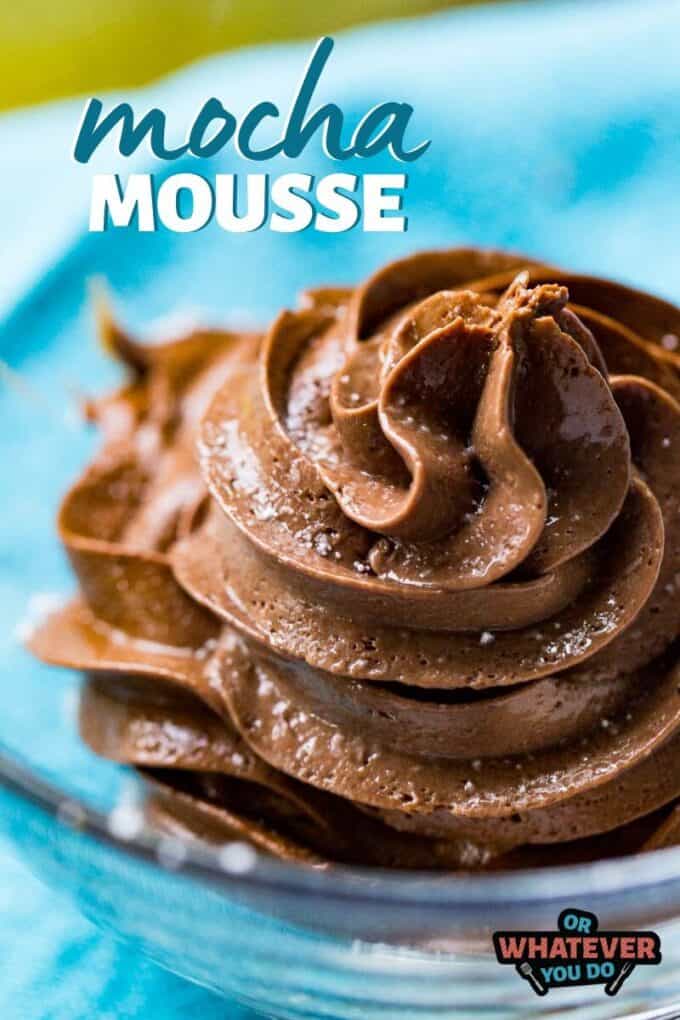 Mocha Mousse
Are you ready to try your hand at a classic? My Mocha Mousse is the perfect place to begin!
Classic mousse is made with beaten egg whites, egg yolk, sugar, coffee, and milk chocolate. Mention chocolate and coffee in the same sentence? I'm IN.
If you need a special dessert for Thanksgiving, Christmas, Valentine's Day, or a random Thursday, this is the one for you. Especially if that special someone you are trying to impress is partial to chocolate.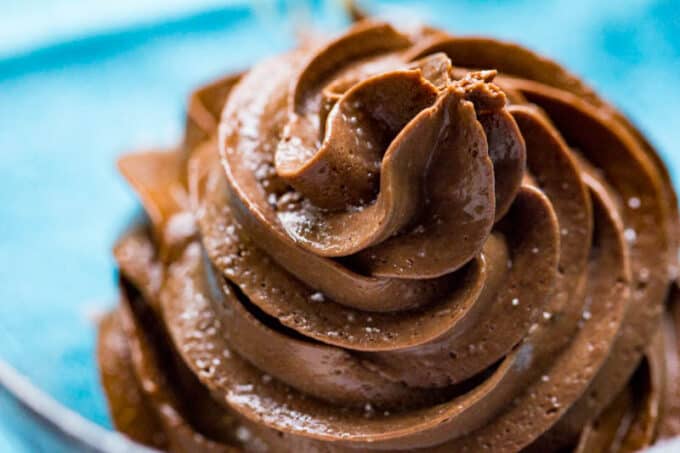 Is is hard to make mousse?
You might hear "mousse" and think this is going to be super difficult, but please don't let yourself be intimidated. Mousse isn't hard, you just need to be able to follow instructions and you'll be set.
I don't know about you, but sometimes I just like to make things from scratch. The packaged desserts you can buy at the store are convenient and taste fine, but there's nothing like serving a delicious dessert that you made from real ingredients, right at home. If you like the rich, creamy taste of chocolate to top off a meal, then you are in for a treat with this delicious Mocha Mousse!
Get all of my easy dessert recipes here!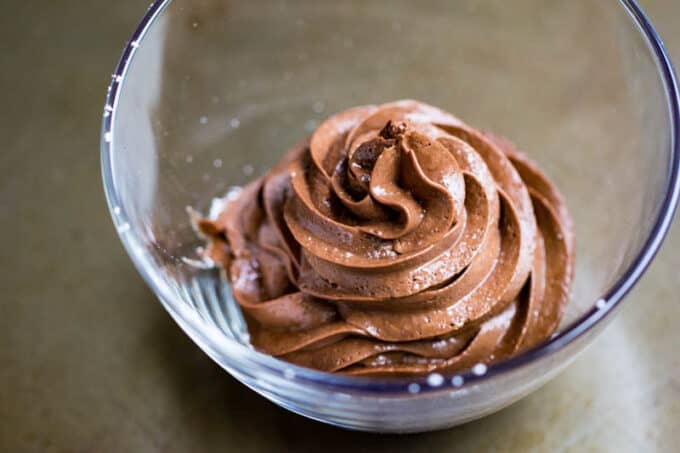 How do you serve chocolate mocha mousse?
Chocolate mousse is best served chilled in individual cups. I like to toss a dollop of whipped cream on top, and a sprinkle of cocoa powder too. Those are optional, though.
You could also put this is a larger bowl and let people scoop individual servings out so they can customize their serving size and you can cut down on waste.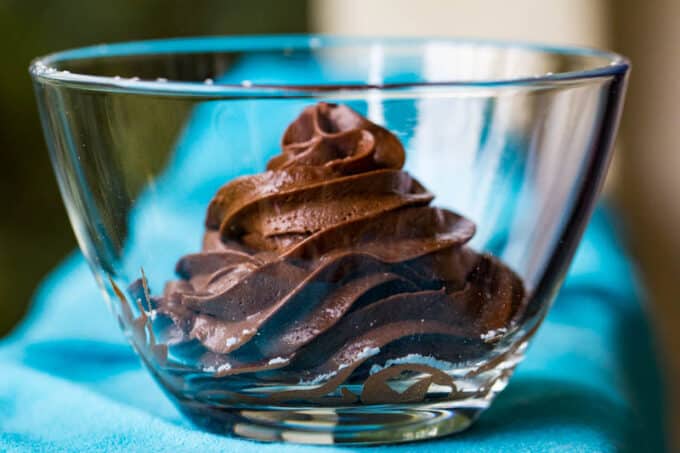 Does chocolate mousse have raw eggs?
This chocolate mousse recipe does have raw eggs. If you are worried about food-borne illness, you can buy eggs that are pasteurized for this use. You can also pasteurize your own eggs at home.
There are also other variations of chocolate mousse that don't use raw eggs and instead use gelatin in the mix.
All the CHOCOLATE if you here.
How long is chocolate mousse good for?
You can keep this mousse in the fridge for 2-3 days safely. Beyond that, it is at your own risk. Not that it'll likely last that long. This stuff is amazing.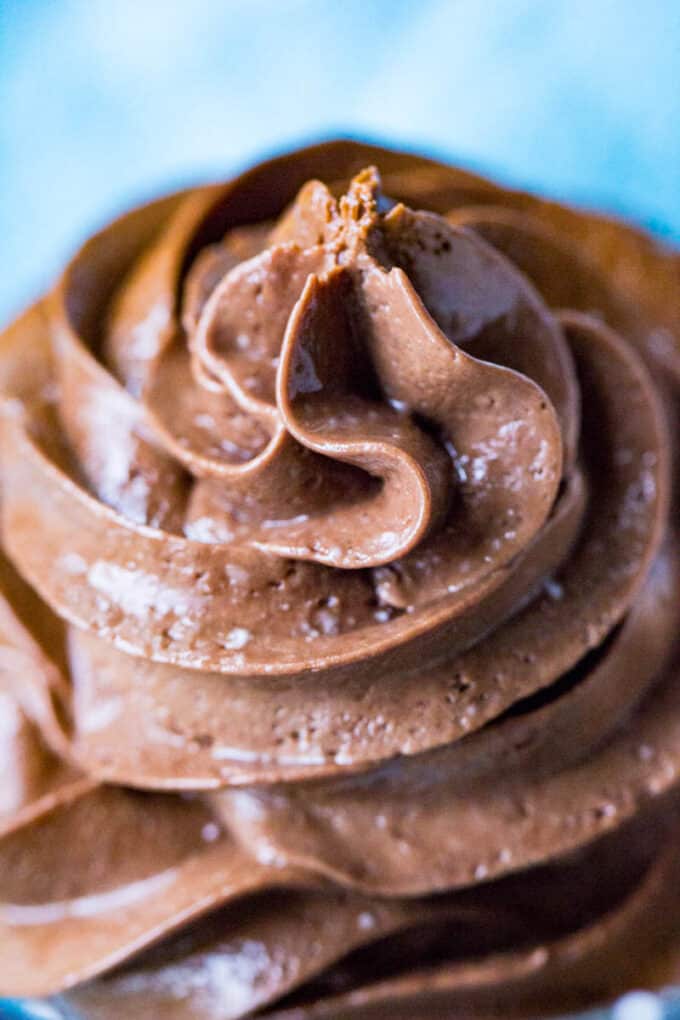 Can you freeze chocolate mousse?
Eggs and cream don't typically freeze very well. Or rather, they don't thaw very well. I've never personally tried freezing this but I wouldn't advise it. The texture of the mousse will definitely be impacted, so it is best to make this the day before you plan on serving it.
Tips for making perfect chocolate mousse
Don't rush it! The whole process takes some patience and some time. If you rush it or try and take shortcuts, you'll be sorry. It isn't a super time-consuming process, so relax and enjoy it a bit.
Chill, man. The mousse, that is. You're going to be WAY happier with the end results if you let this chill overnight.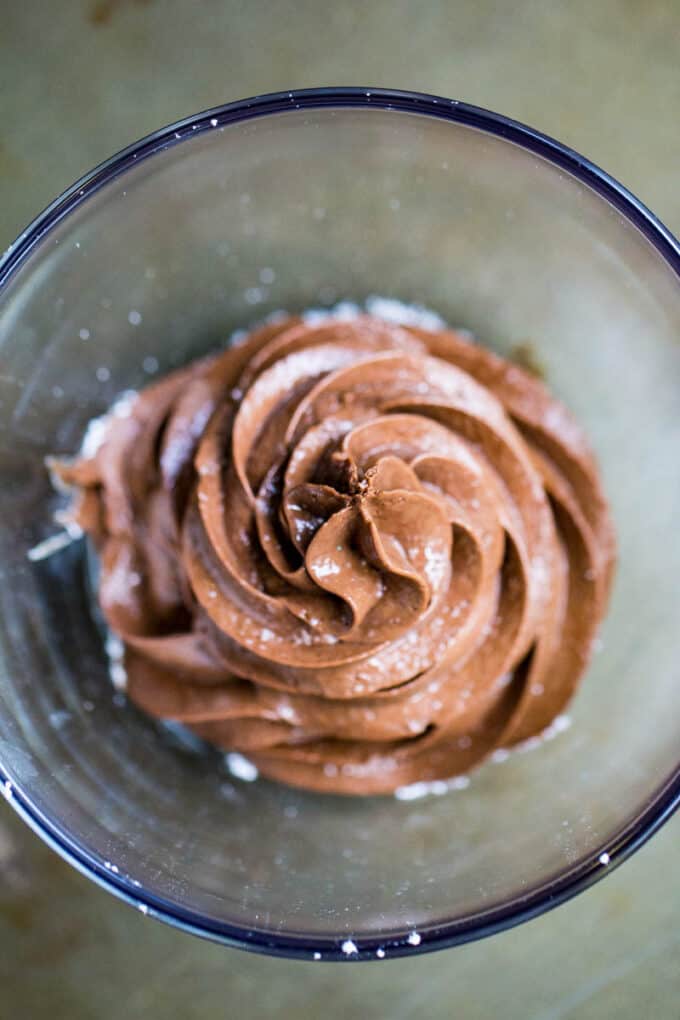 What can I serve with mocha mousse?
I have several suggestions right here for your main course options, that will pair beautifully with my Mocha Mousse.
Or if you want a pairing for another dessert, there's a good one in these easy churros!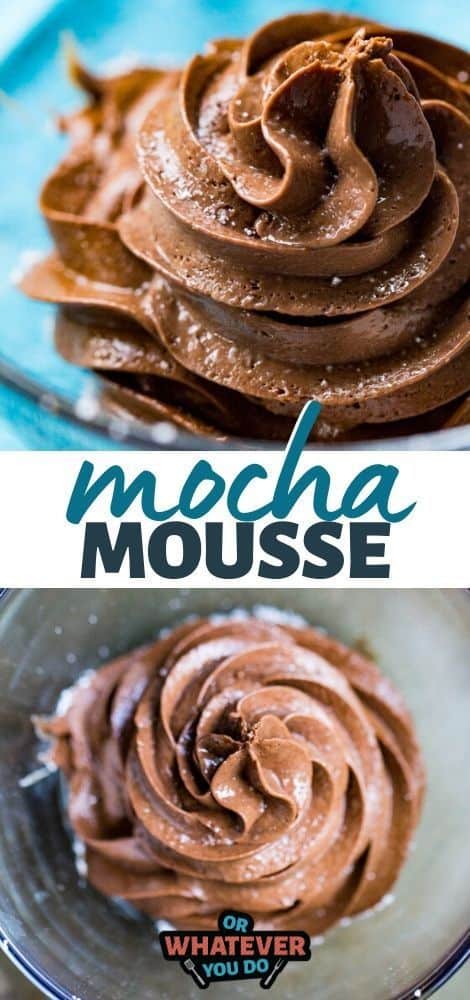 Yield: 6 servings
Mocha Chocolate Mousse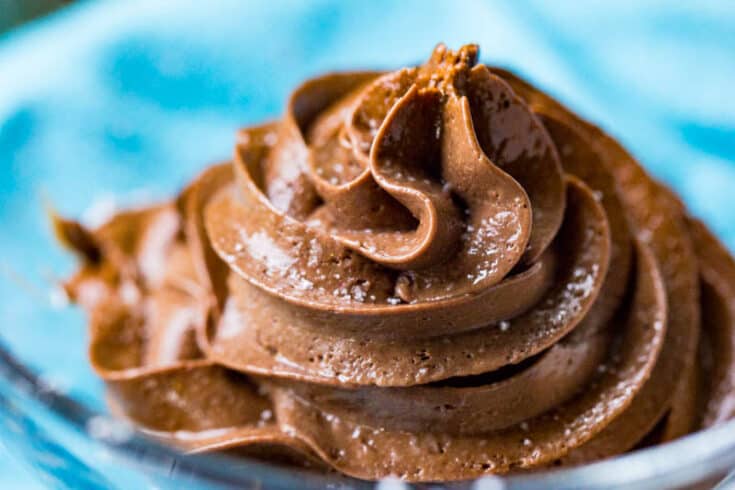 This rich homemade chocolate mocha mousse is every chocolate-lover's dream. Easy to make, even easier to eat. Treat your holiday guests to something really special this year!
Ingredients
¾ cup chilled heavy cream, divided
4 large egg yolks
¼ cup room-temperature STRONG coffee
⅛ teaspoon salt
3 tablespoons sugar, divided
6 ounces milk chocolate, roughly chopped
2 large egg whites
Instructions
Take 1/2 cup of your chilled whipping cream and place it into a chilled metal or glass bowl. Whip it until stiff peaks form, and set aside.
In another bowl, add your egg yolks, coffee, salt, and 2 tablespoons of the sugar in a metal or pyrex bowl. Make a double-boiler by placing a pan with an inch of water at the bottom and get it to a slow simmer, and then place your metal or pyrex bowl over the top.
Cook the egg yolk mixture, stirring continuously for several minutes. You want it to double in volume and lighten in color significantly. An instant-read thermometer (like the Thermapen, linked below, should show the mixture at 160° before you pull it.
Take the bowl off of the double boiler, and mix in the chocolate and stir until it is fully melted. Let it cool to room temperature, stirring occasionally.
In a separate bowl, beat your egg whites with an electric mixture until they are light and foamy. While the mixer is still running, carefully, beat in the last tablespoon of sugar. Beat on high speed until stiff peaks form.
Gently fold the egg whites into the chocolate mixture, and then fold in the whipped cream. Use a gentle hand here, and it is okay if you can still see some streaks of whipped cream. Overmixing will make a dense mousse.
Place the mouse into individual serving sized cups, and chill overnight before serving.
Notes
Top with a dollop of sweetened whipped cream and a chocolate-covered espresso bean.
Original recipe via Bon Appetite.
Recommended Products
As an Amazon Associate and member of other affiliate programs, I earn from qualifying purchases.
Nutrition Information:
Yield:
6
Serving Size:
1
Amount Per Serving:
Calories:

340
Total Fat:

23g
Saturated Fat:

13g
Trans Fat:

0g
Unsaturated Fat:

8g
Cholesterol:

195mg
Sodium:

141mg
Carbohydrates:

24g
Fiber:

1g
Sugar:

22g
Protein:

9g
Nutrition data provided here is only an estimate. If you are tracking these things for medical purposes please consult an outside, trusted source. Thanks!