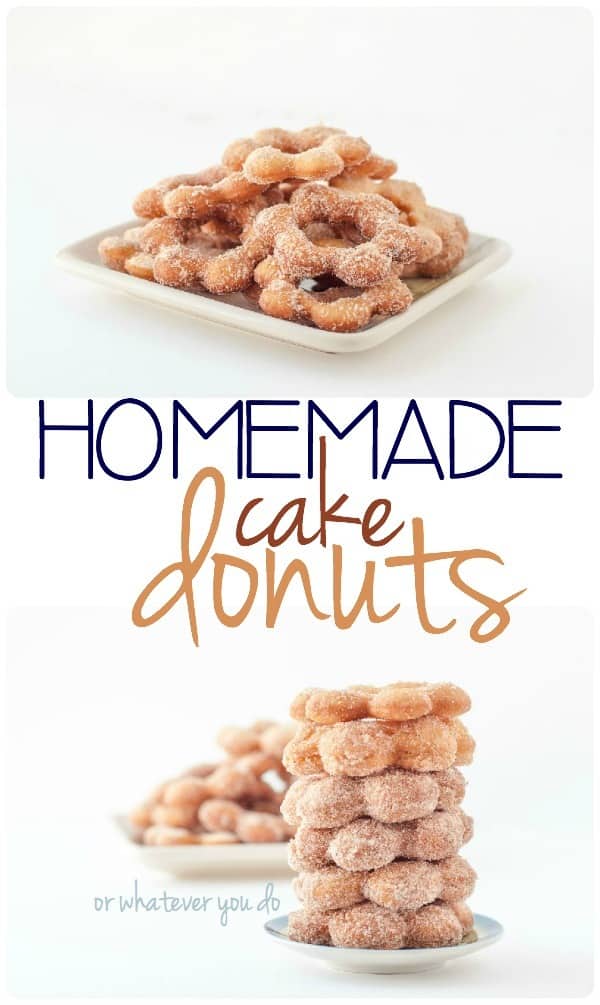 I have a new favorite treat. These from scratch cake donuts are not only dangerously good, but they are super easy. The dough came together in minutes, and the frying only takes about 2 minutes per batch, at the most. I coated these in cinnamon sugar, heavy on the cinnamon, because that's what I had in the house, but if I do them again I am going to opt for some powdered sugar and some iced/glazed. They would hold up to either amazingly well. (If you try these with please snap a pic and send it to me! I love hearing about people's experiences when they try recipes from here.)
This recipe stems from the recipe I came across yesterday over at Kitchen Trials. Her photos look amazing, and I knew immediately that I HAD to try this one out, and soon. My 20 week pregnant self could not resist warm, fresh, cake donuts, from scratch. Nope. Couldn't resist. I managed for about one day, and that was it. Another pound gained.
Start by mixing up the flour, sugar, salt, baking powder, and cinnamon in one bowl. In another, melt 2 Tablespoons of butter. In yet another, add 1/4 cup milk, and 1/4 cup half and half, and then toss an egg in and whisk until combined.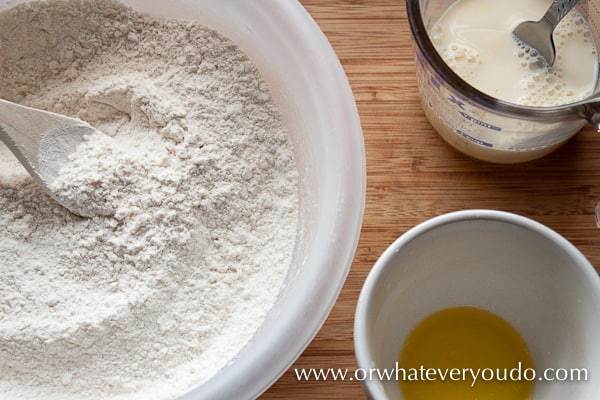 Drizzle the butter into the flour mixture and stir until it is crumbly.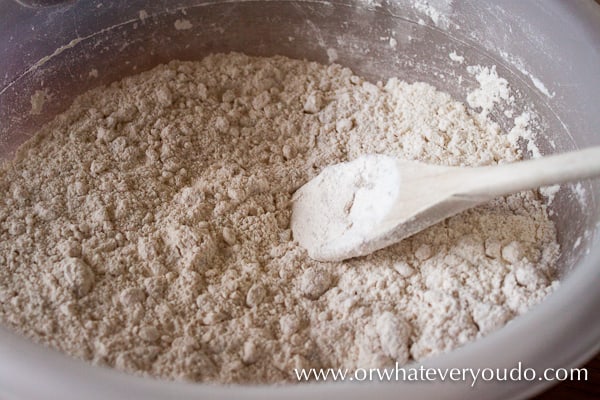 Next pour in the egg/milk/half and half, and stir until a ball forms.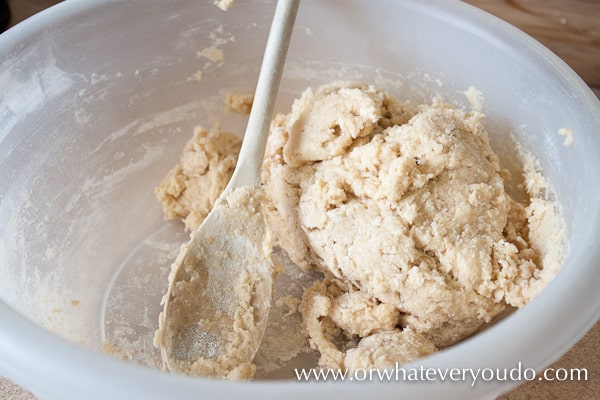 Turn out onto a lightly floured counter, and knead by hand for about 2 minutes, or until it starts to become smooth.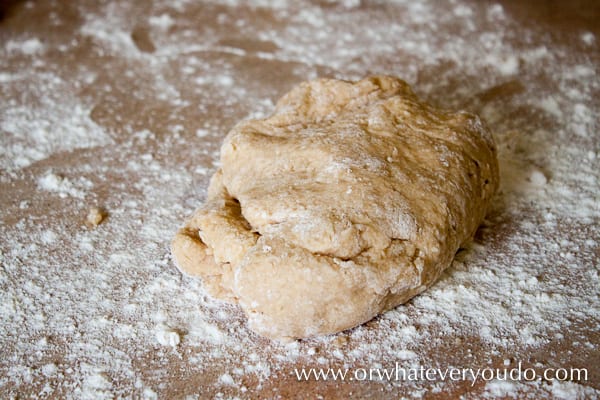 Roll out to about 1/4 – 1/3 of an inch in thickness and then cut into rounds using two different sizes of cookie cutters. I only have these cute flowery ones, but they worked just fine.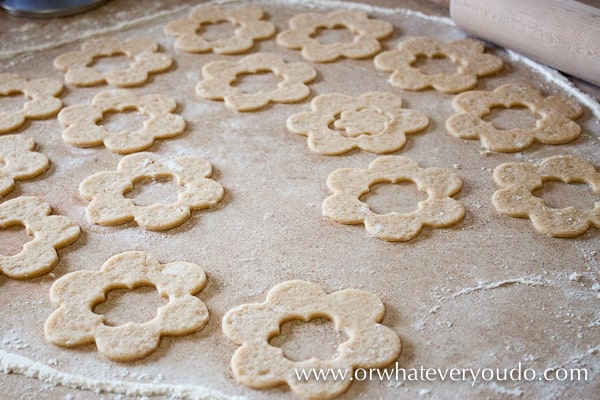 Heat up about 2 inches of oil in a large skillet or stock pot over medium heat. My oil was at about 335℉-350℉. You don't have to be super precise about the temp. You can test your oil by frying up one of the donut holes first. If it starts bubbling when it hits the oil, and takes about 30-45 seconds to brown before you flip it, the oil is at the right temperature.
Fry the donuts in batches, flipping half way through, until both sides are browned.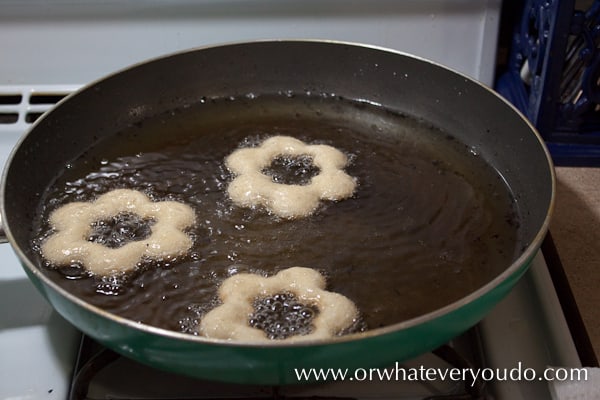 Remove to your cinnamon sugar mixture and toss to coat. You could also use powdered sugar, or glaze them as well. The possibilities are endless!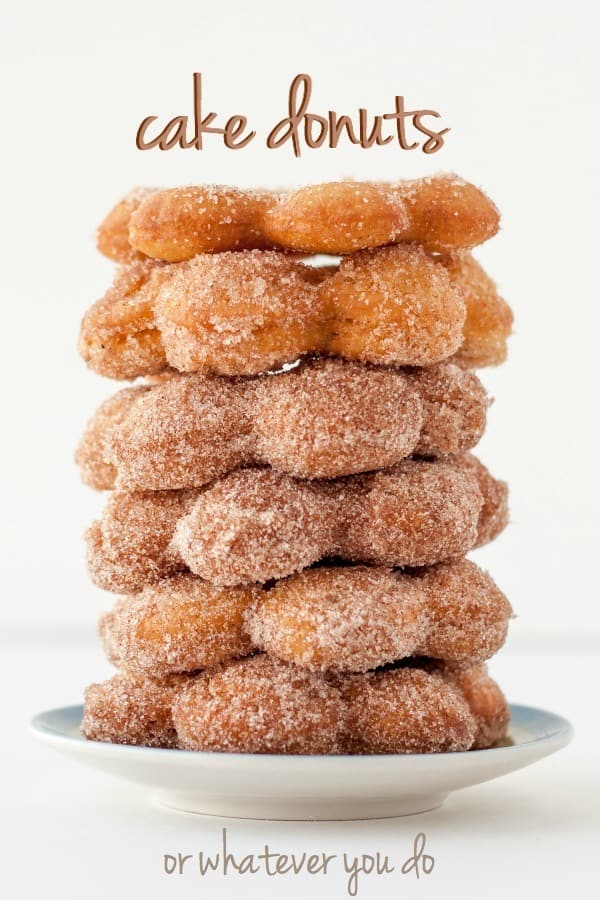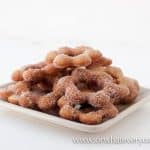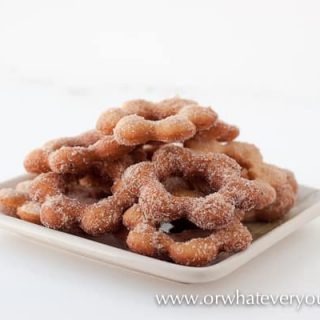 Cake Donuts From Scratch
Ingredients
2

cups

bread flour

1/2

cup

white sugar

1/2

tsp

salt

1

Tbsp

baking powder

1/4

tsp

cinnamon

2

Tbsp

butter

melted

1/4

cup

milk

1/4

cup

half and half

1

egg

beaten

Oil for frying

Cinnamon & sugar for coating
Instructions
In a medium sized mixing bowl, combing flour, sugar, salt, baking powder, and cinnamon. Stir until well combined.

Drizzle melted butter in and stir until the mixture is crumbly.

Whisk together the milk, half and half, and egg. Pour into the flour/butter mixture and stir until a ball forms.

Turn out onto a floured surface and knead for 2-3 minutes, until dough smooths out.

Roll out to 1/4 - 1/3 inch thick, cut into donut shapes, and fry for about 60-90 seconds. Remove to cinnamon sugar mixture and toss to coat.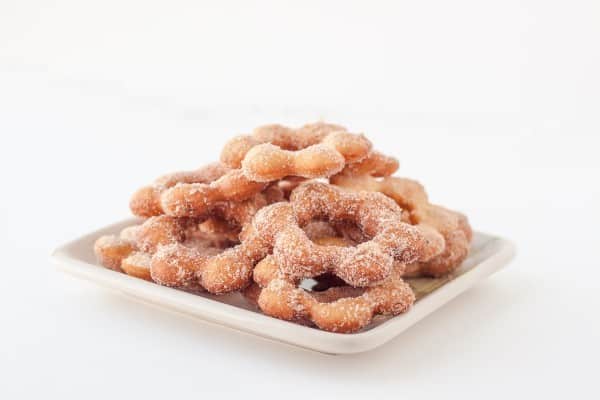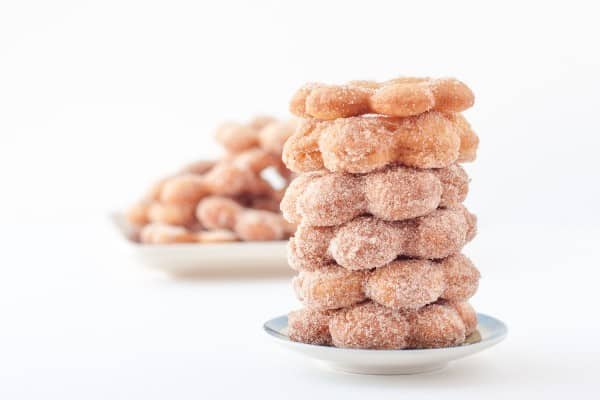 I linked up!
Simply Sweet Home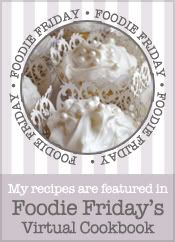 Thanks for looking! If you like what you see, and want to see more, please feel free to jump on over to my Facebook page and like me there. I post teasers for upcoming recipes, answer any and all of your questions, and every recipe from here gets linked to there as well.
If you are a pinterest fanatic like I am, you could also drop by and follow me there, and pinning my images is always appreciated!

If you would rather have every recipe delivered to your inbox, the morning after they are posted, please sign up below to be on my email list! Thanks for dropping by! Hope to see you again soon!
Never Miss A Recipe!
Subscribe to get occasional emails and snark direct from ME!