Honey Garlic Ginger Stir Fry is now in my permanent dinner rotation. Stir fry is one of my favorite ways to keep my eating on track. It is so easy to get your meat and veggies when you load up with stir fry. Sometimes I even skip the rice too. Also? Chopsticks. They rock. They are fun to eat with, and they force me to slow down a bit and really focus and enjoy what I'm eating. 
Honey Garlic Ginger Stir Fry
This honey garlic and ginger stir fry packs a flavor punch! You can spice it up a bit as well by adding some sriracha if you'd like. This is very similar to my Spicy Chili Garlic Stir Fry Sauce, but packs more of a gingery kick than that one. Equally easy to throw together.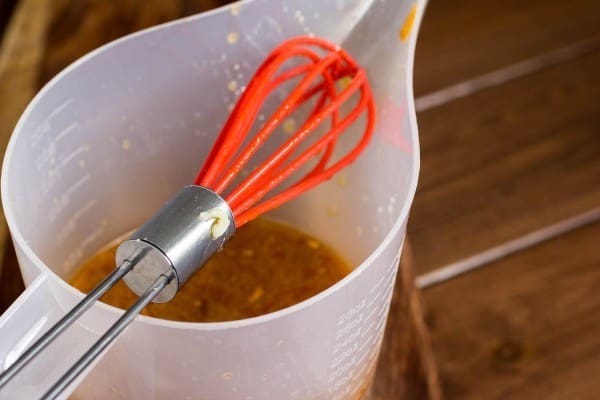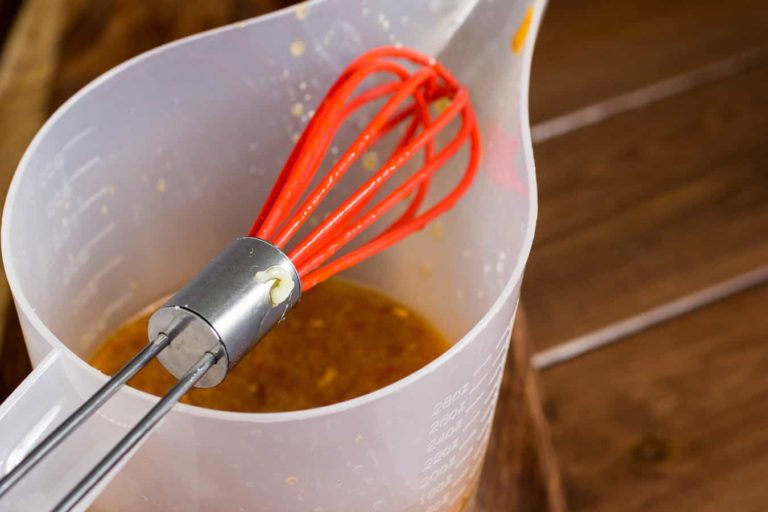 I love using Gourmet Garden lightly dried Ginger for this! It is super flavorful and is the best next to fresh. I actually prefer it to fresh for my own kitchen because it keeps so much longer! I have a hard time keeping fresh herbs in the house because by the time I get to use them all, they are wilted or spoiled. Not with Gourmet Garden though!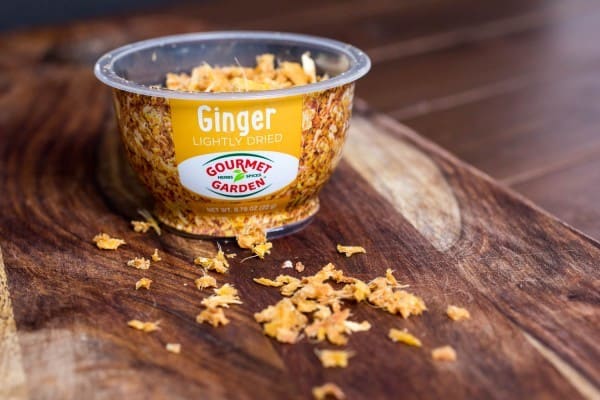 You can get crazy and switch up the vegetables and proteins in this is you'd like, but for tonight's dinner I really wanted to go with a traditional mix of chicken and broccoli. Its one of my favorite Chinese dishes, and this one was a take-out fake-out winner.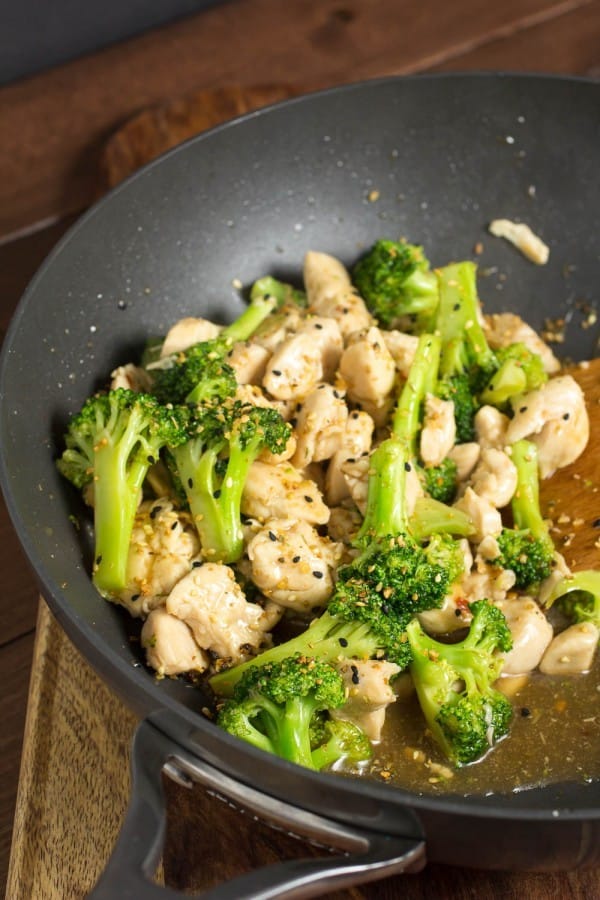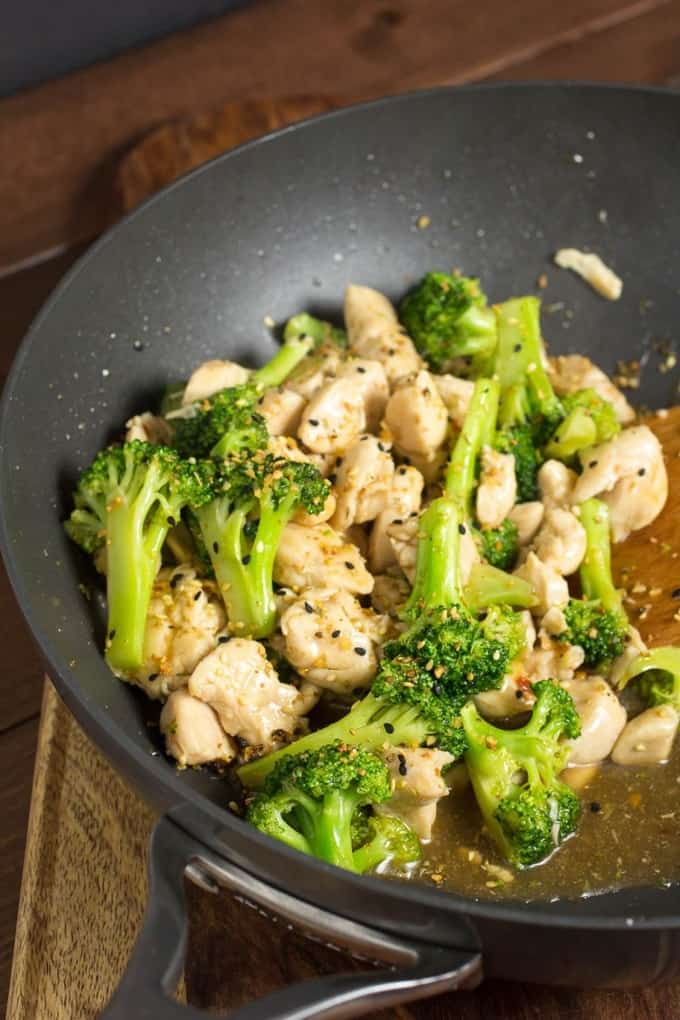 I also used some Gourmet Garden garlic stir-in paste for this as well. I go through tubes of this stuff SO fast. I use it in everything I'd use garlic powder or salt in, everything I'd normally use fresh garlic with – so basically, everything.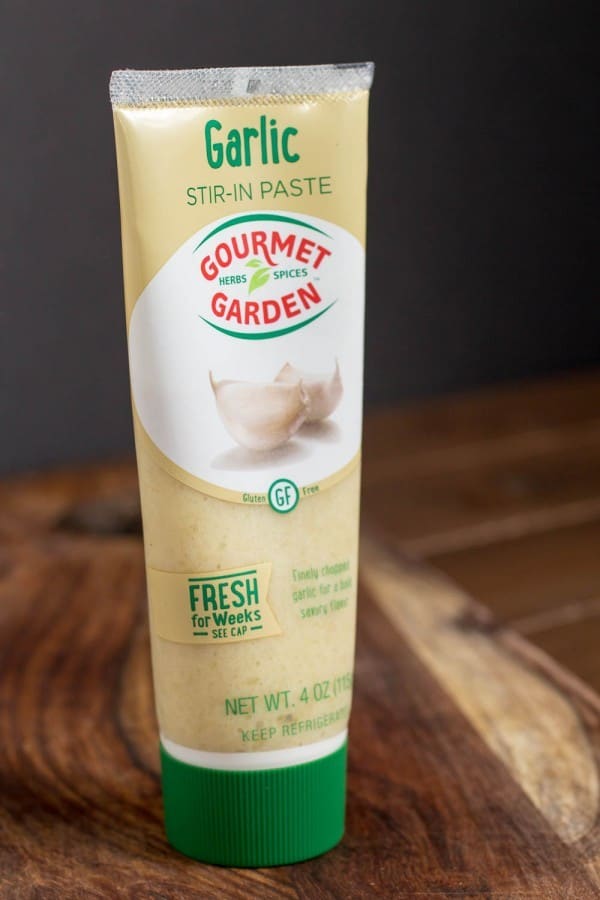 Once you mix the sauce together, set it aside and get your wok *really* hot. Like, super super hot. It's the key to a good stir fry. Also? Work in small batches. Large batches = loss of heat = soggy stir fry. Small batches also cook much faster, so you aren't really losing any time overall in the cooking process even if you are cooking for an army like I am.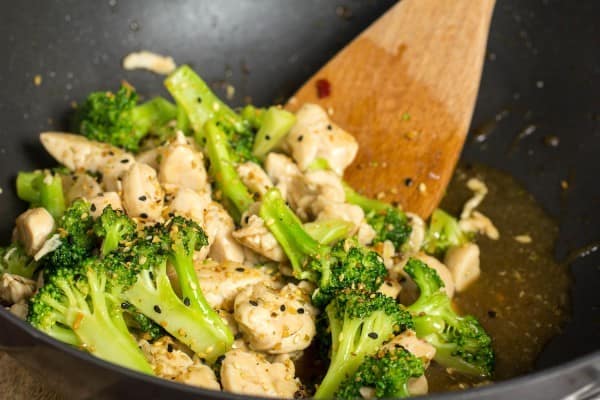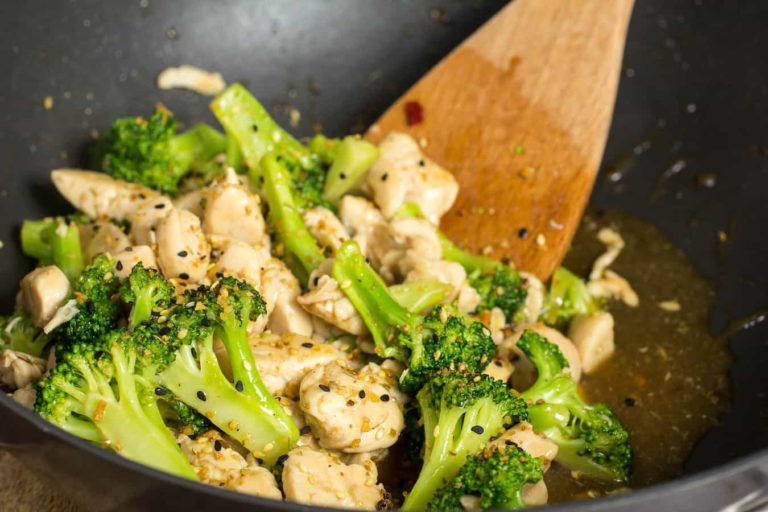 Once the chicken is no longer pink on the outside, toss the broccoli into the pan and stir fry for 2-3 minutes. With the heat still on high, add a tablespoon of water into the pan and cover to steam for 1-2 minutes. This will finish cooking the chicken and lightly steam the broccoli as well.
Remove the cover and allow any remaining liquid to cook off, and add in the stir-fry sauce. Stir constantly until it is thickened.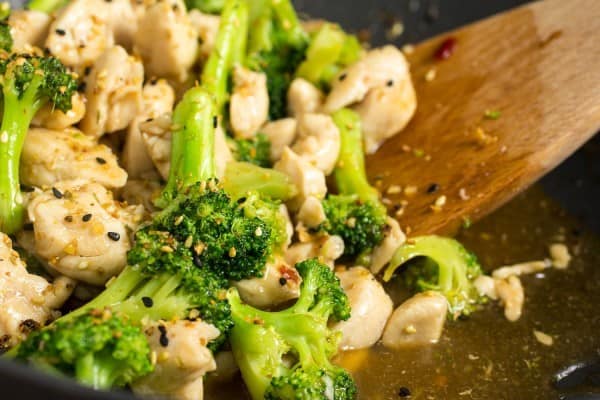 Serve hot with some white rice and sriracha for that little extra kick.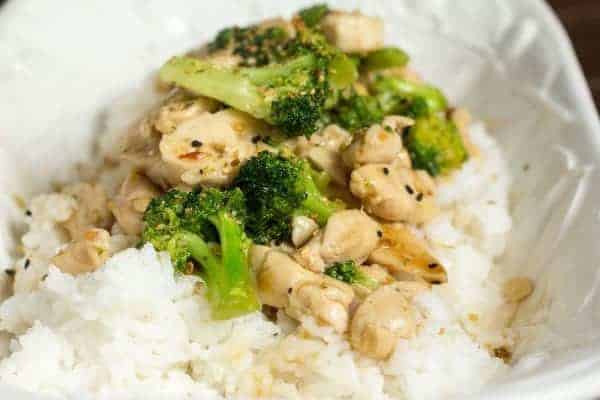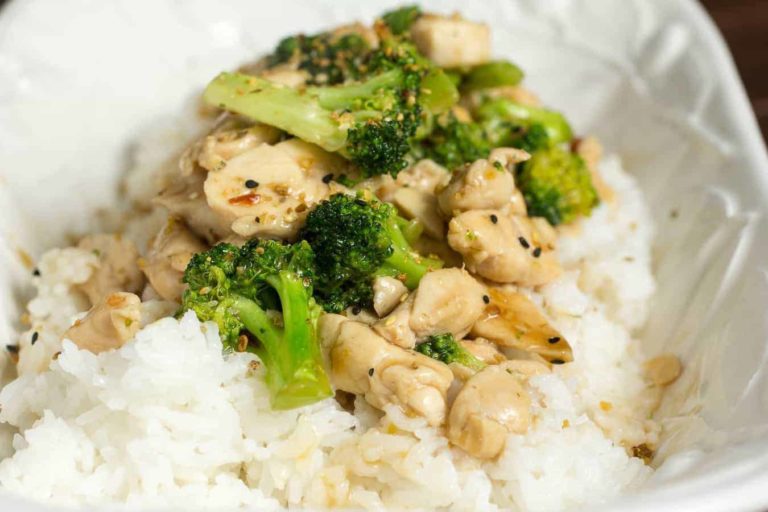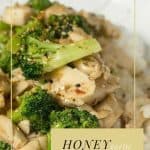 Honey Garlic Ginger Stir Fry Sauce
Ingredients
2 1/2

tablespoons

cornstarch

3/4

cup

water

1

teaspoon

chicken bouillon

2

tablespoons

mirin

3/4

cup

soy sauce

1/4

teaspoon

sesame oil

1 1/2

teaspoons

Gourmet Garden lightly dried ginger

1

teaspoon

garlic paste

2

tablespoons

honey
Instructions
Combine all of the sauce ingredients and add in as last step of stir fry. Cook until thickened and stir immediately.
Need some more awesome stir fry ideas? Check these out from some of my blogging buddies!
Stir Fry Sauce from the Gunny Sack
Peanut Sauce for Chicken Stir Fry from Chelsea's Messy Apron
Slow Cooker Honey Sriracha Chicken Stir Fry from Sugar Dish Me
Pork & Ramen Stir Fry from Julie's Eats and Treats