My kids, in December tradition, have been sick this week. Earlier in the week my oldest son had a fever/sore throat/cough combo, then the rest started in with the runny noses and coughs, and to end the week well 3/5 started throwing up yesterday! Jeepers! What a week! It seems to be a fast and furious version of whatever gastro bug is making the rounds, so those 3 from yesterday are already feeling better today. Now it is the wait and see period to see if the rest of us will catch it.
I'm bringing you another hit from my 2012 Cookie Palooza. I took a typical ginger cookie recipe and added browned butter. It gave these a unique and slightly nutty flavor that was really outstanding.
Do you make a bunch of Christmas cookies every year? What's your method of attack? Last year I mixed up all the dough one day, and then baked for two days. I was so exhausted by the end I didn't really enjoy the end result as much as I imagined I would. I was also pregnant though and just coming off the tail end of pretty severe morning-sickness and the 1st trimester exhaustion. Not fun. But what a great end result we got out of the deal. Cookies and a little baby girl for us all to dote on this Christmas!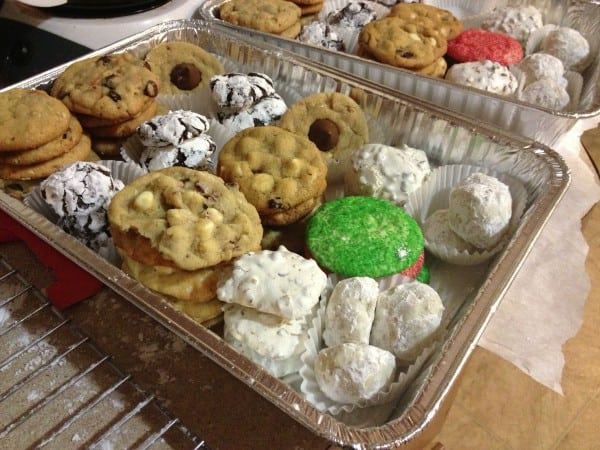 That is a partial picture of my 2012 Cookie Boxes. There were 4-5 variations missing from that. Yikes was that a lot of work! Fun though.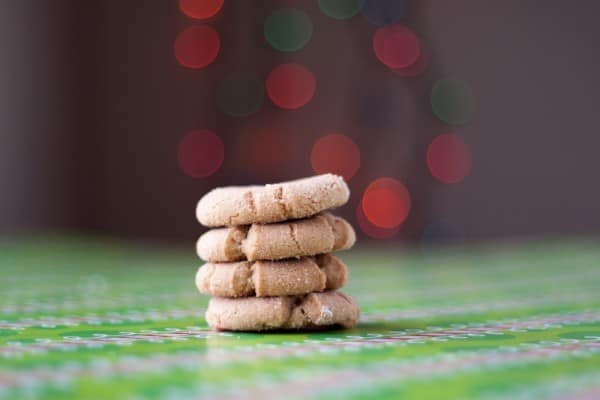 Yield: 24 cookies
Browned Butter Soft Ginger Cookies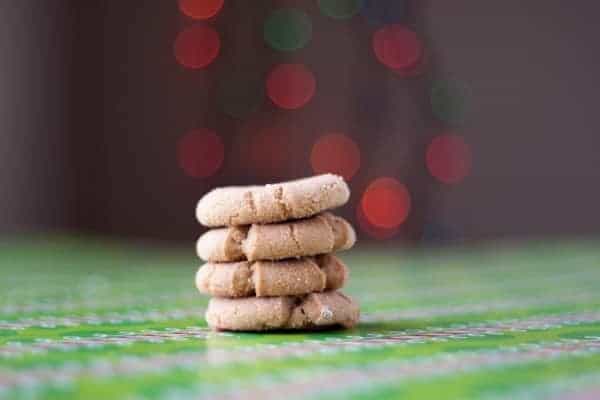 Ginger cookies that are soft and slightly nutty from the addition of browned butter! Your cookie plate isn't complete without these delightful little bites.
Ingredients
2 cups flour
4 tsp ground ginger
2 tsp baking soda
2 tsp cinnamon
1/2 teaspoon salt
1/4 teaspoon ground allspice
1 cup white sugar
3/4 cup butter, browned and chilled
1 egg
1/4 cup dark molasses
1/2 cup sugar, for rolling
Instructions
Brown your butter well and place into a bowl into the fridge. Let cool in fridge until hardened. Remove from fridge about 30 minutes before you want to mix up this cookie dough.
Preheat oven to 350 degrees.
Sift the flour, ground ginger, baking soda, cinnamon, salt, and allspice together into a mixing bowl.
Mix sugar and butter with a mixer until smooth and creamy. Mix in the egg and molasses. Gradually mix in the flour mixture until just coming together into a batter.
Roll rounded teaspoon-sized amounts of dough into small balls between your hands, roll in sugar, and place onto parchment lined baking sheets.
Bake until the cookies are barely set, the tops are slightly cracked, about 10 minutes. Cool on the cookie sheet for a few minutes until they can be moved to a wire rack without breaking.
Nutrition Information:
Yield:
12
Amount Per Serving:
Calories:

304
Total Fat:

12g
Saturated Fat:

7g
Trans Fat:

0g
Unsaturated Fat:

4g
Cholesterol:

46mg
Sodium:

399mg
Carbohydrates:

47g
Fiber:

1g
Sugar:

30g
Protein:

3g