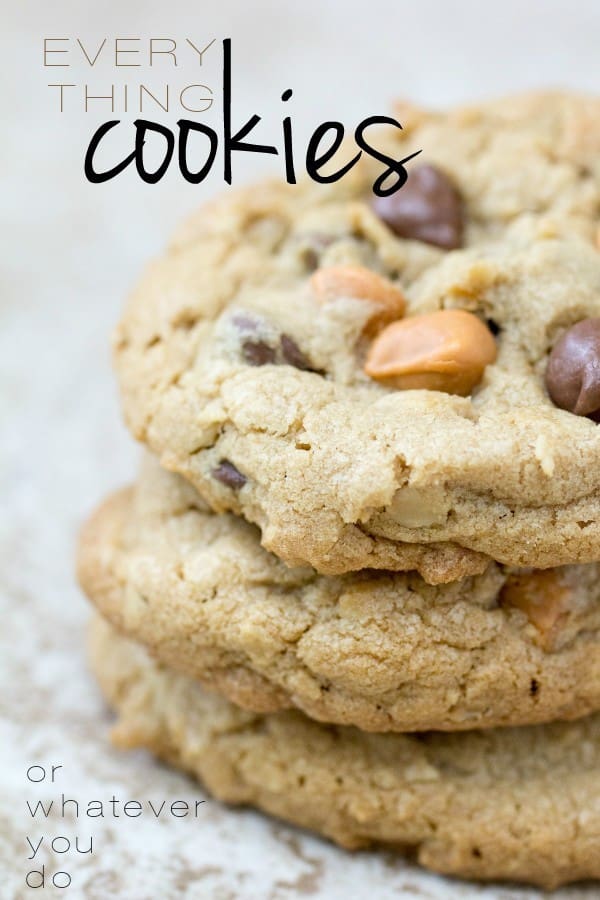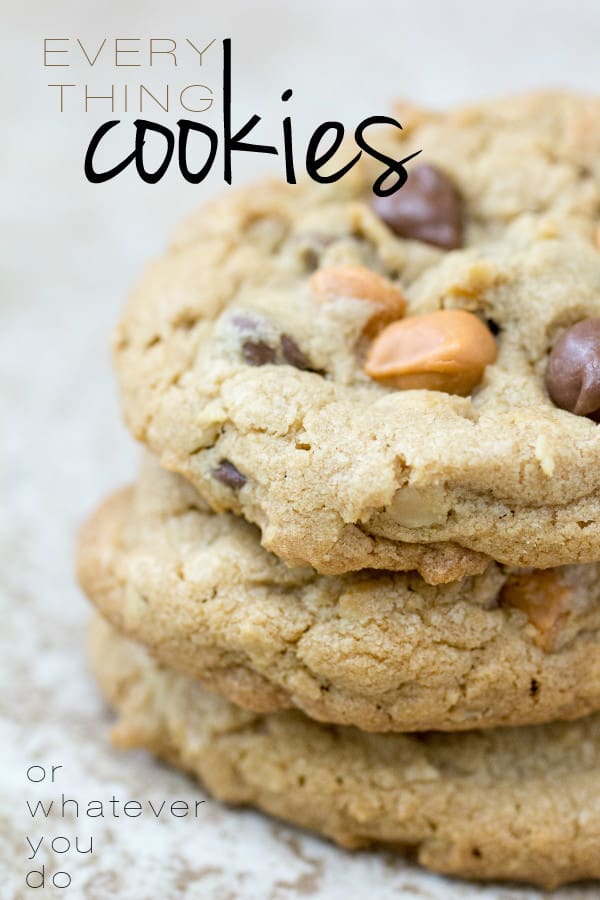 Today I'm resurrecting this post from the way way back of my archives, and giving it to you all with a brand new look.
Life is crazy, as usual, and I'm still working out the kinks in my new schedule. I'm working almost full time at CoSchedule now, which has been such an amazing experience! I seriously never imagined myself LOVING a job as much as I love this one. It is a product that I was crazy for right off the bat, and my love of it has only grown as I become more proficient with it, and learn more and more about it.
Seriously, do you know how amazing it is to work for a company you would gladly cheerlead for for free? It is awesome. For you fellow CoSchedulers out there, get ready for some food-blog-specific tutorials coming out soon. If you aren't yet a CoSchedule user and you have a WordPress blog you need to check it out. It changed the way I do this, for the better. I couldn't blog without it, at this point.
EVERYTHING cookies
Back to the cookies – these are a mish-mash of amazing cookie recipes that have become a favorite around here. I thought that oatmeal chocolate chip butterscotch peanut butter cookies was a little long though, so they were deemed "EVERYTHING cookies".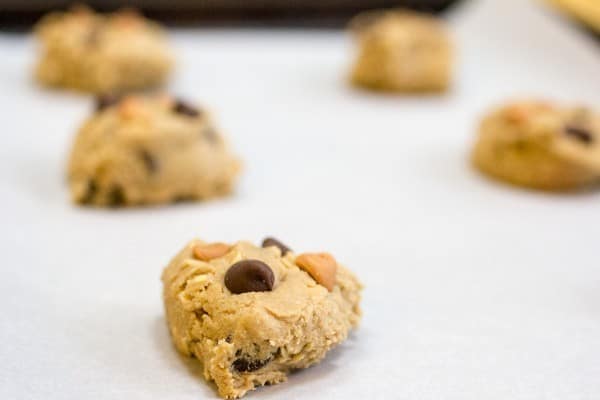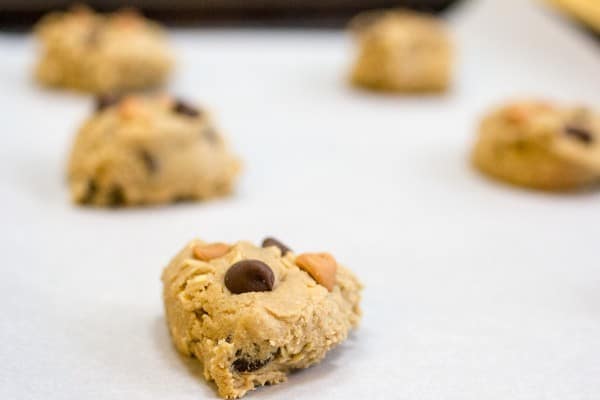 If you want your cookies to have chips on top, press a few onto the dough after you place it on the baking sheets.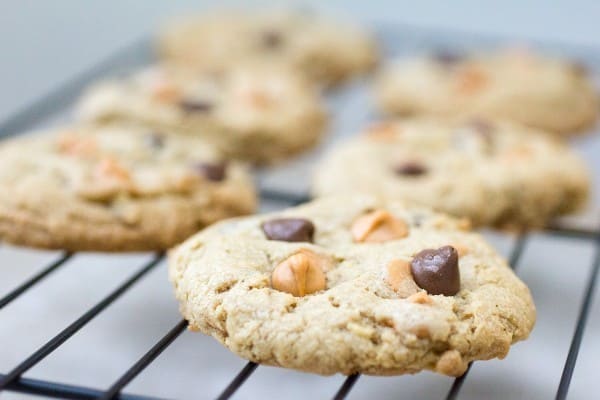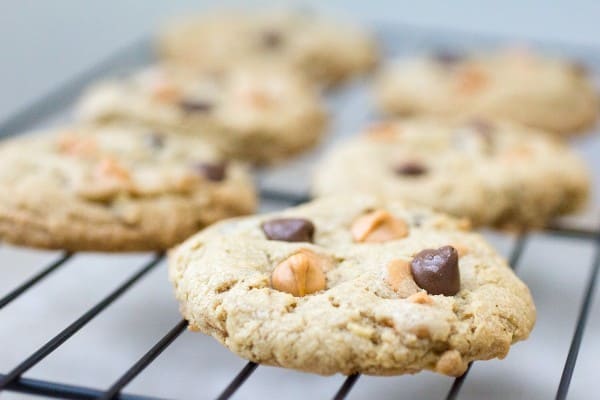 That does a lot to give them the bakery-like appearance that you see all over the blogging world.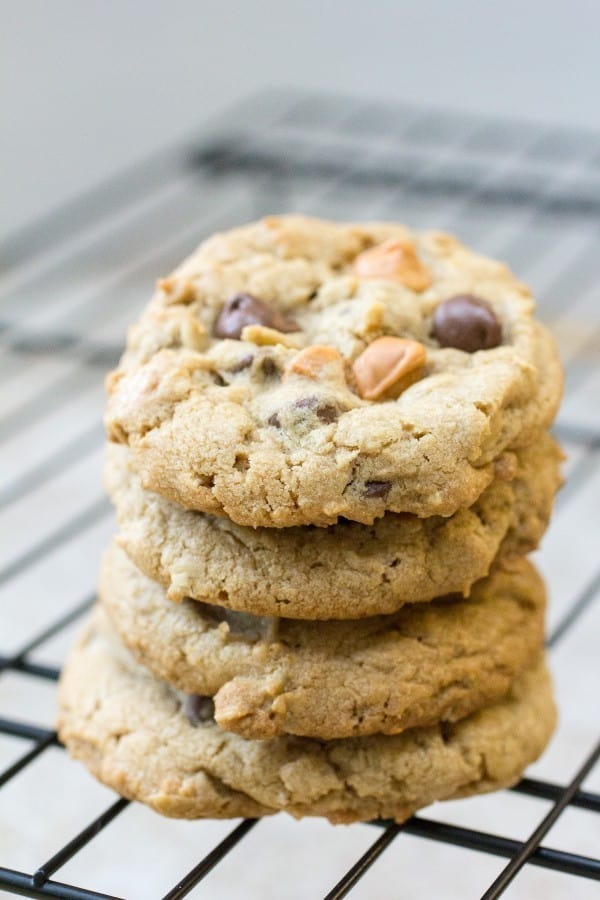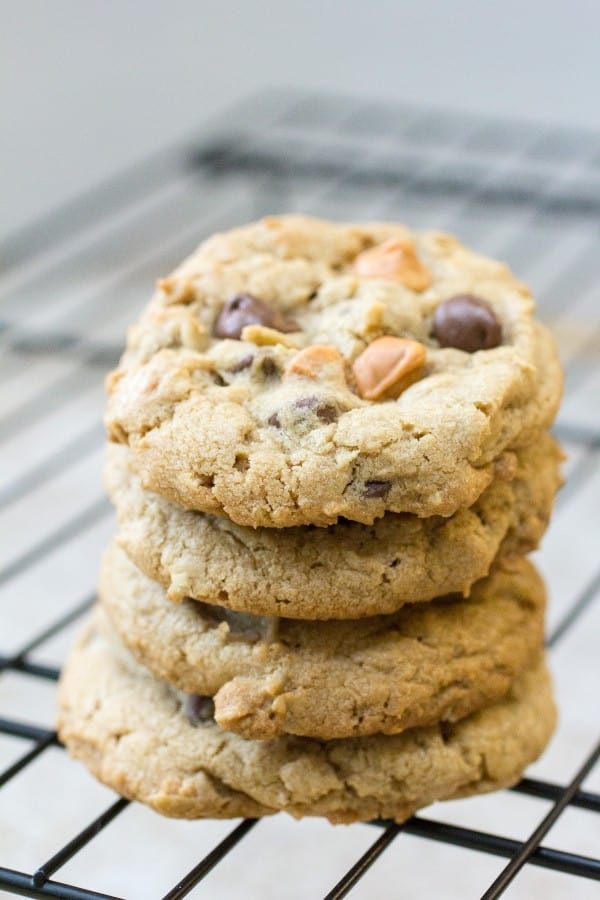 I originally published this recipe back in October of 2011. I love to redo recipes because it really shows me how far I've come in my imagery! Check out this photo that I took way back then….with a dSLR.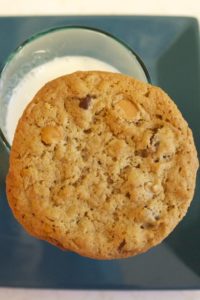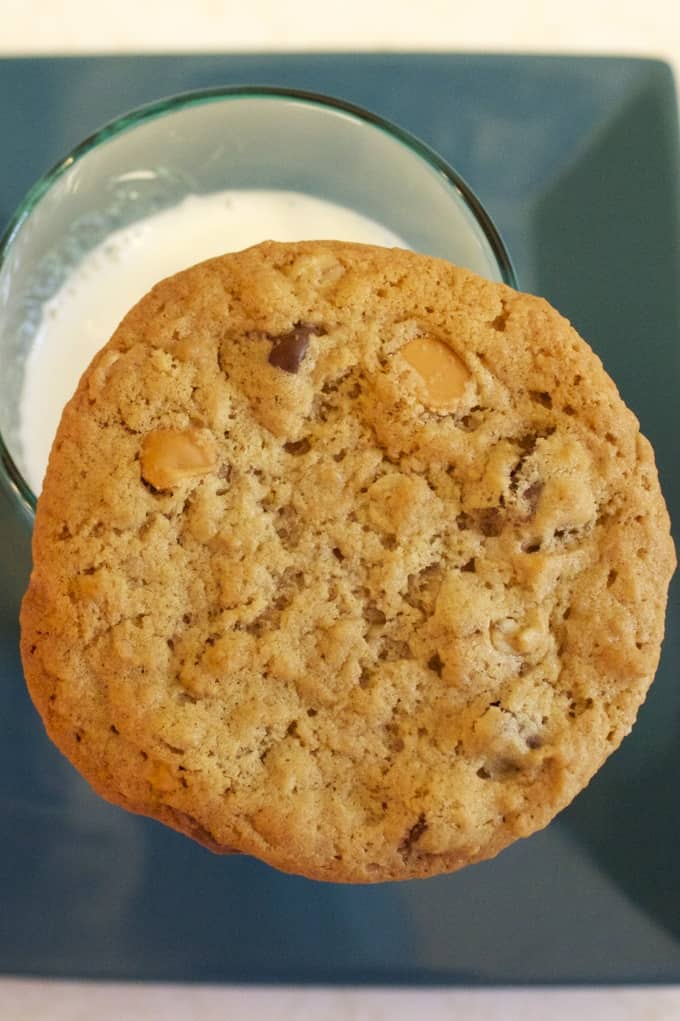 Yield: 24 servings
Everything Cookies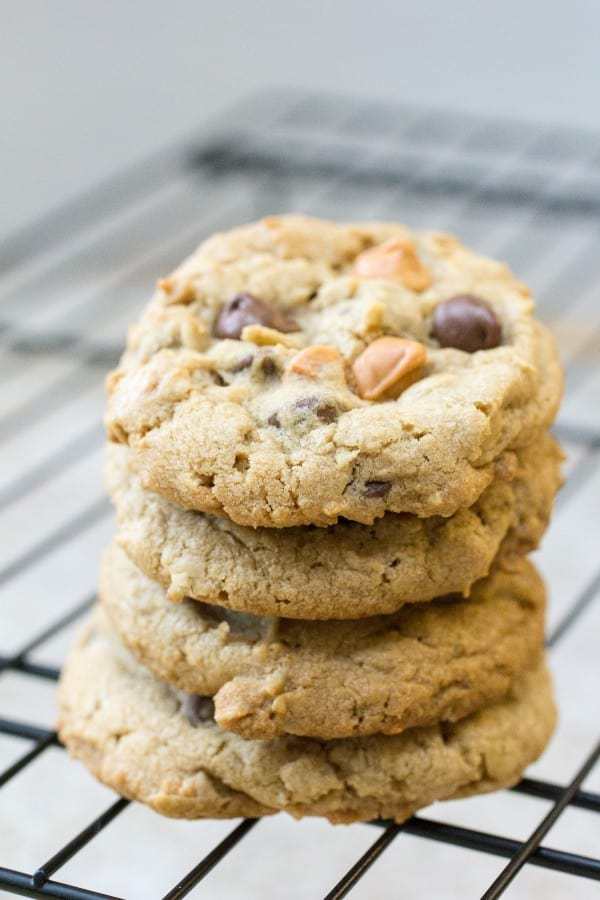 Delicious everything cookies have milk chocolate, peanut butter, oatmeal, and butterscotch in them to form what I consider to be the best of all cookies!
Ingredients
1 cup butter, salted and room temperature
1 cup white sugar
2/3 cup brown sugar
1/2 cup peanut butter
2 tsp pure vanilla extract
2 eggs, large
2 cups bread flour
2 tsp baking soda
1 cup oatmeal
1 cup milk chocolate chips
1 cup butterscotch chips
Instructions
Preheat oven to 350.
Cream butter and sugars together until color is lightened and the texture is fluffy, about 5 minutes. Mix in peanut butter until well combined. Add eggs, one at a time, mixing well after each. Add vanilla. Mix until combined.
Sift together bread flour and baking soda. Add slowly to the sugar/egg mixture and mix until combined. Add in oats. Mix well. Add in chips and stir until incorporated.
Place cookies on a parchment lined baking sheet, about 2 inches apart.
Bake at 350 for 8-11 minutes, depending on the size of the cookies, just until edges are brown.
Nutrition Information:
Yield:
24
Serving Size:
1
Amount Per Serving:
Calories:

282
Total Fat:

15g
Saturated Fat:

9g
Trans Fat:

0g
Unsaturated Fat:

5g
Cholesterol:

37mg
Sodium:

211mg
Carbohydrates:

33g
Fiber:

1g
Sugar:

22g
Protein:

4g