Vanilla Bean Crème brûlée is my all-time favorite dessert. It is so creamy and delicious. Usually, I only have this on special occasions while I'm eating out, but sometimes I make it a special occasion at home and treat the family to this amazing dessert.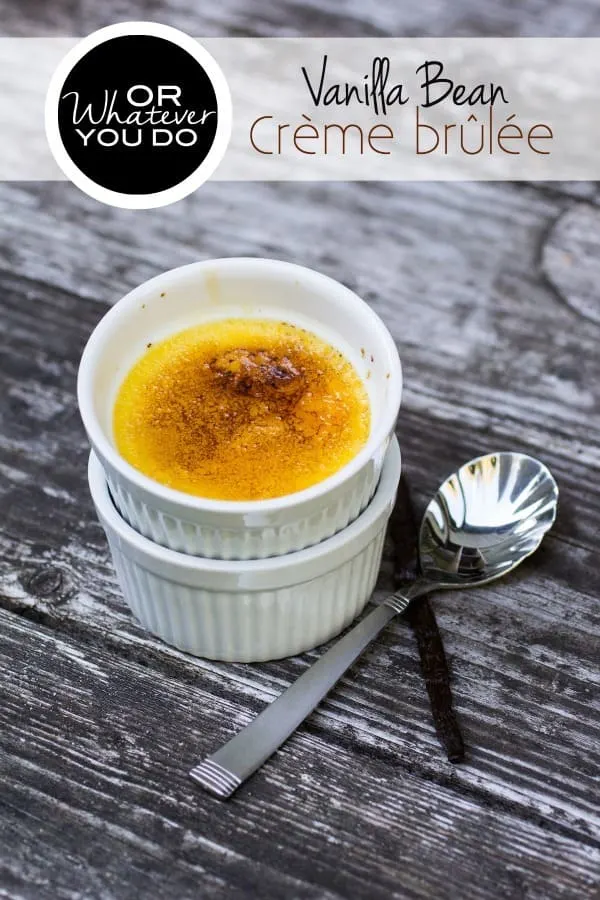 Vanilla Bean Crème brûlée
Crème brûlée is my favorite dessert, ever. If I am eating out and there's dessert being ordered, that is the one I will always always always pick. I LOVE it. The custard is so creamy and contrasts so well with the crunchy, sweet, caramelized sugar.
These days our dinners out are few and far between, so I really really wanted to make this myself. I don't have a torch at home, so I have to plan it just right so that I can use my awesome brother-in-law's blow torch, and this past Sunday the stars aligned and I decided to whip up a big batch of Crème brûlée for everyone to enjoy after Sunday dinner. It also lets me have a great excuse to shoot some photos on my sister-in-law's amazing outdoor weathered wood hutch. I LOVE this thing. I shot Blackberry Crisp on it previously, and I think the background works so well for so many things. You just cannot fake true weathered wood.
Speaking of Sunday dinner, Jen made an unbelievably good pork roast with cream gravy, roasted potatoes, and fresh butter rolls. That meal is one of the best I have ever had. We will definitely be making that again here, and I'm hoping to have that for you in a crockpot version this fall. You will go crazy. NO packets, or cream-of soups involved in that one. YUM.
In the midst of the cooking and shooting the crème brûlée my 7-year-old came in and informed me that I just HAD to take some "photos" of all the kids playing in the leaves. Who can resist that kind of request? I'll take "photos" of you anytime, you little squishy darling! Here are a few of my favorites from that impromptu photo shoot.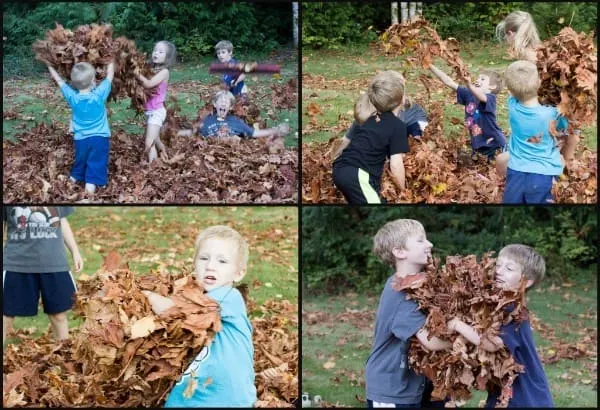 Also these ones…

I love fall leaves, and they aren't so abundant here like they are in the Midwest. They also aren't played in much because they are usually soaked with rain. We are having an amazing summer and fall here in Western Washington!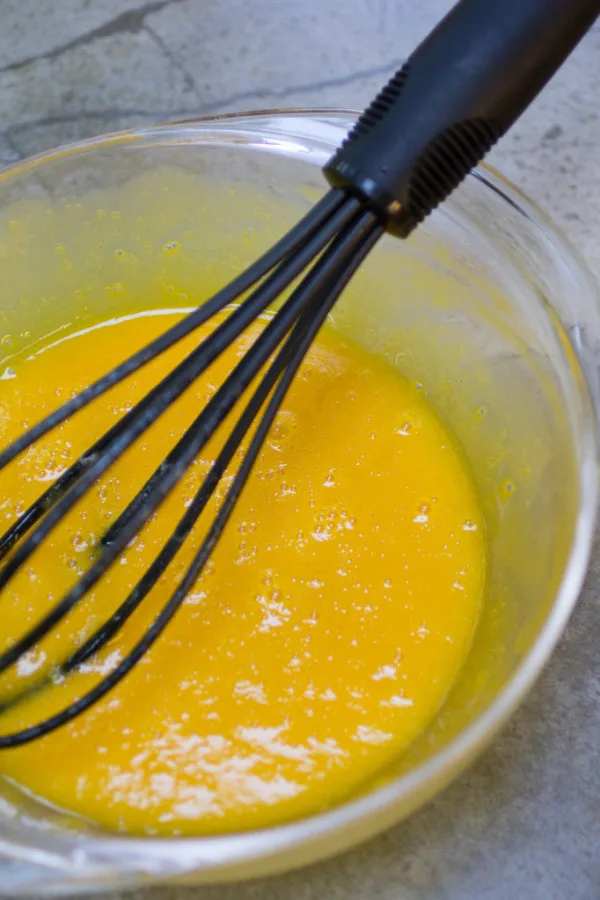 Isn't the color of those egg yolks amazing? Happy chickens = brightly colored egg yolks!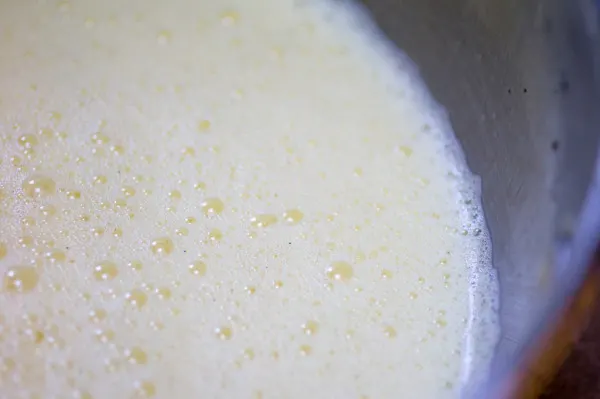 Make sure to scrape off the foam that develops, and just try to not eat it all with a spoon.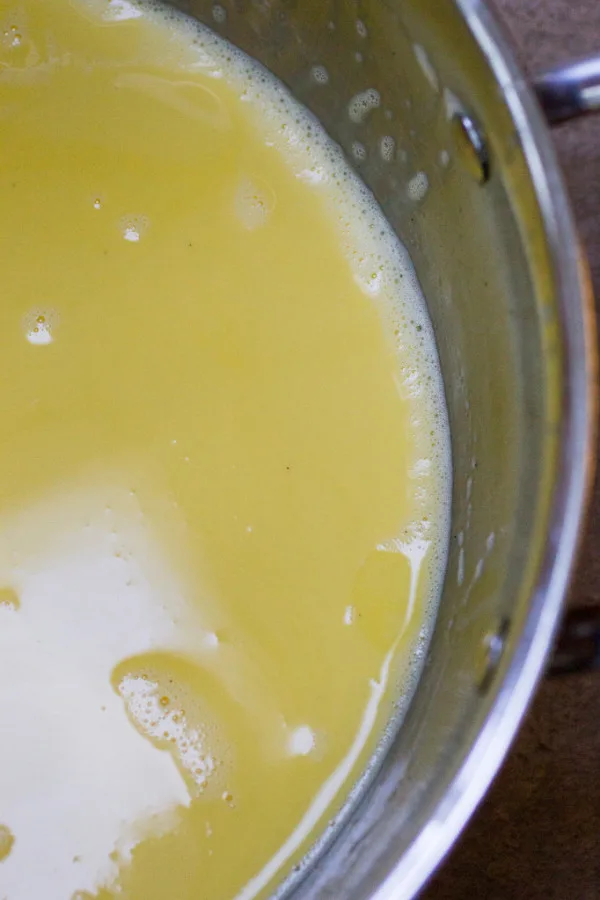 Gently bake these in a water bath. Word to the wise…fill the baking pans with hot water while they are in your oven on the racks because transferring them from the counter to the oven while filled can get a little dicey!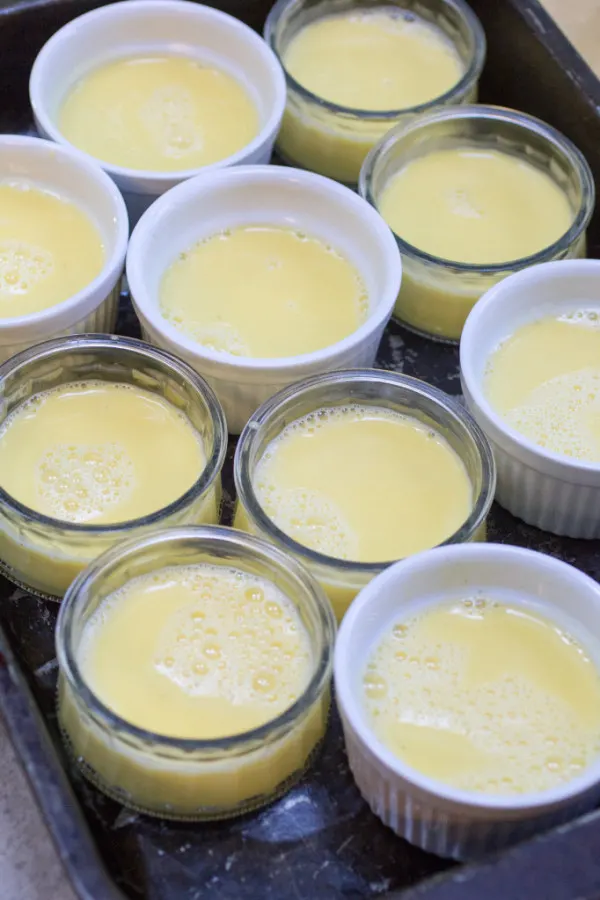 I missed a little foam, but I was crunched for time so I couldn't get too finicky about it.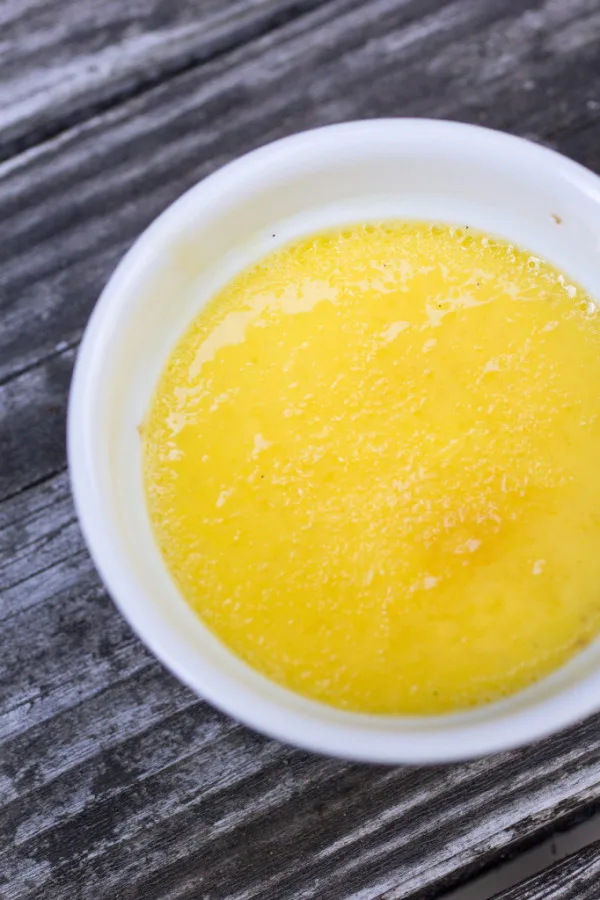 Remove these from the oven when they are just set. The center will still be a little jiggly. Chill for at least 4 hours, or up to 24 hours. Remove from the fridge about 20 minutes before firing. Hot torch plus cold glass can be bad news. We lots one of ours during the firing!
Sprinkle with some vanilla sugar (or regular if you don't have vanilla sugar).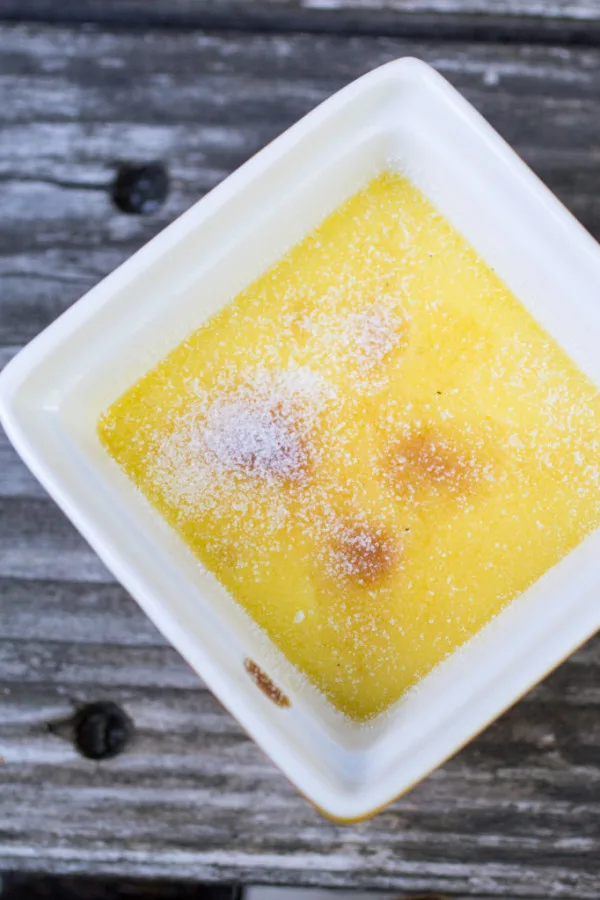 And carefully fire them until they are golden brown.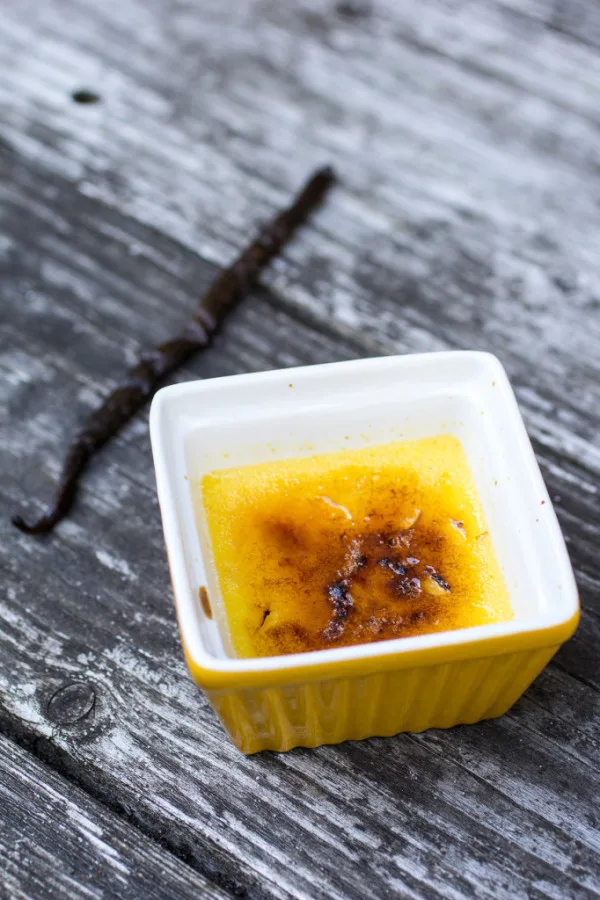 Enjoy immediately!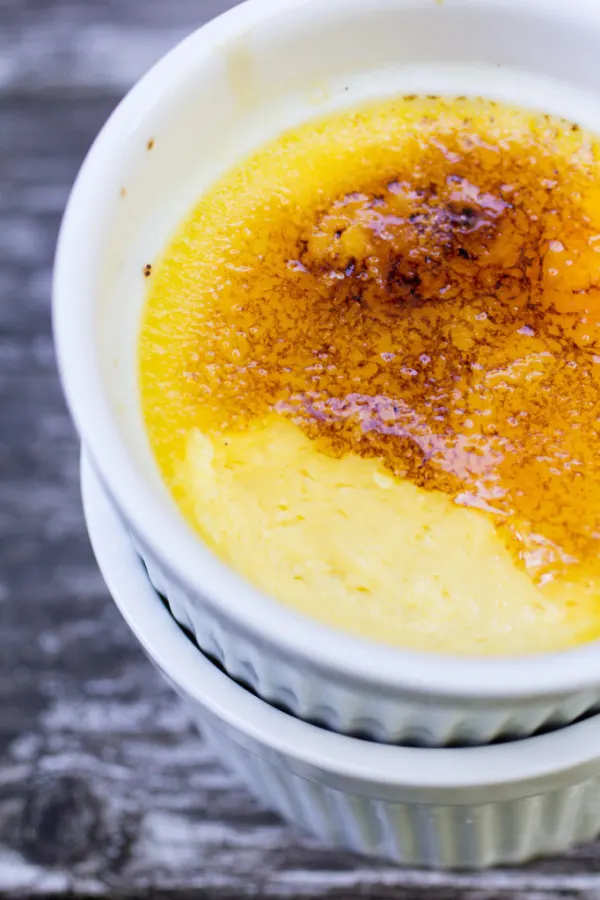 ---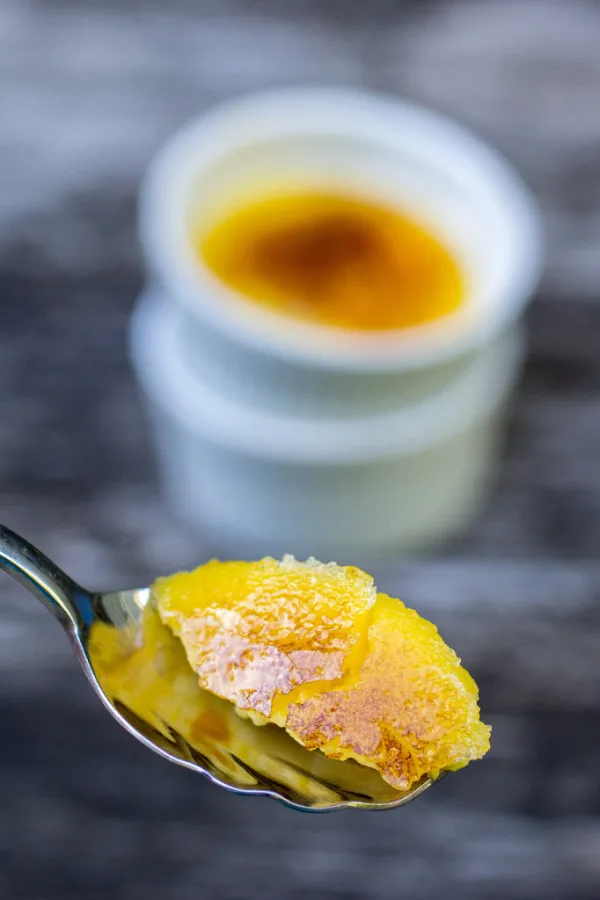 Yield: 12 servings
Vanilla Bean Crème Brûlée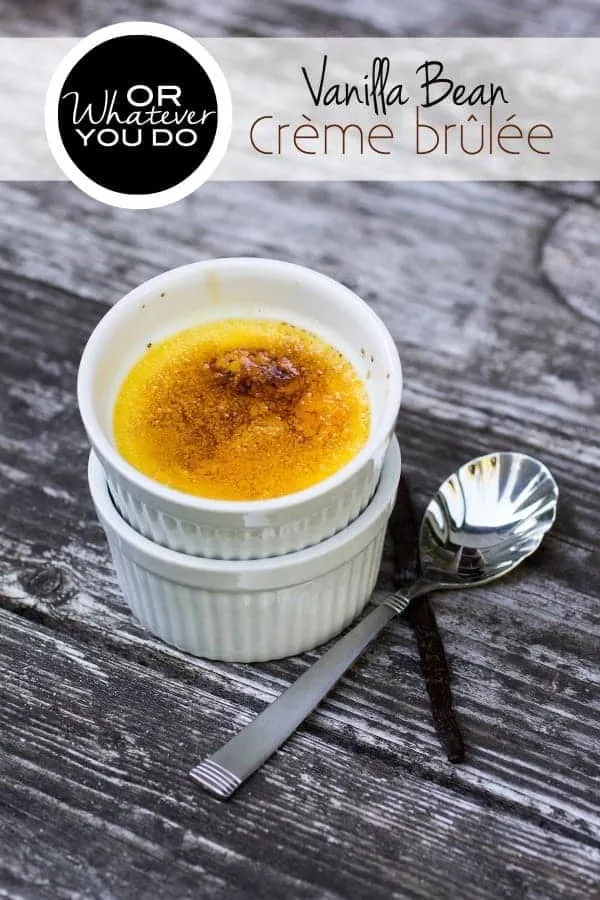 Smooth, creamy, and delicious Vanilla Bean Crème Brûlée is not just for the restaurants anymore. Make it at home with fresh ingredients.
Total Time
1 hour
10 minutes
Ingredients
4 cups heavy whipping cream
1 vanilla bean, split and scraped
1 teaspoon pure vanilla extract
1 cup vanilla sugar
12 large egg yolks
Vanilla sugar for sprinkling on tops
Instructions
Combine the cream, sugar, vanilla bean pulp and pod, and vanilla extract in a medium saucepan. Heat over medium heat, stirring frequently, until the mixture starts to simmer. Reduce heat to medium low and continue to stir frequently for 10 minutes, or until sugar is completely dissolved. Remove from heat.
Remove the vanilla bean pod and reserve for another use.
Whisk together egg yolks, and temper egg yolks by SLOWLY drizzling 1/4 cup of hot cream mixture into the yolks while whisking. Continue to slowly drizzle and whisk until you've added about a cup of cream and incorporated it into the yolks. Now start drizzling the egg mixture SLOWLY into the milk mixture, whisking constantly, until all of the egg yolks are incorporated.
Place ramekins onto a large deep baking pan, put into a preheated 325-degree oven, and then fill the pan with hot water until it is equal to the level of the custard mixture inside the ramekins.
Bake for 35-45 minutes, or until the mixture is set but the center is still slightly jiggly.
Remove from oven carefully (the water is HOT!!) and remove ramekins from the water. Let cool on counter for 30 minutes, and then chill in the fridge for at least 4 hours, and up to 24 hours.
Just before serving, sprinkle the tops lightly with vanilla sugar, and fire carefully with a propane torch. Serve immediately.
Nutrition Information:
Amount Per Serving:
Calories:

394
Saturated Fat:

19g
Cholesterol:

293mg
Sodium:

38mg
Carbohydrates:

19g
Sugar:

16g
Protein:

4g