Meyer Lemon Orange Meringue Pie is the perfect spring dessert! Full of bright citrus flavor, this unique take on a classic dessert will surprise and delight your family and friends!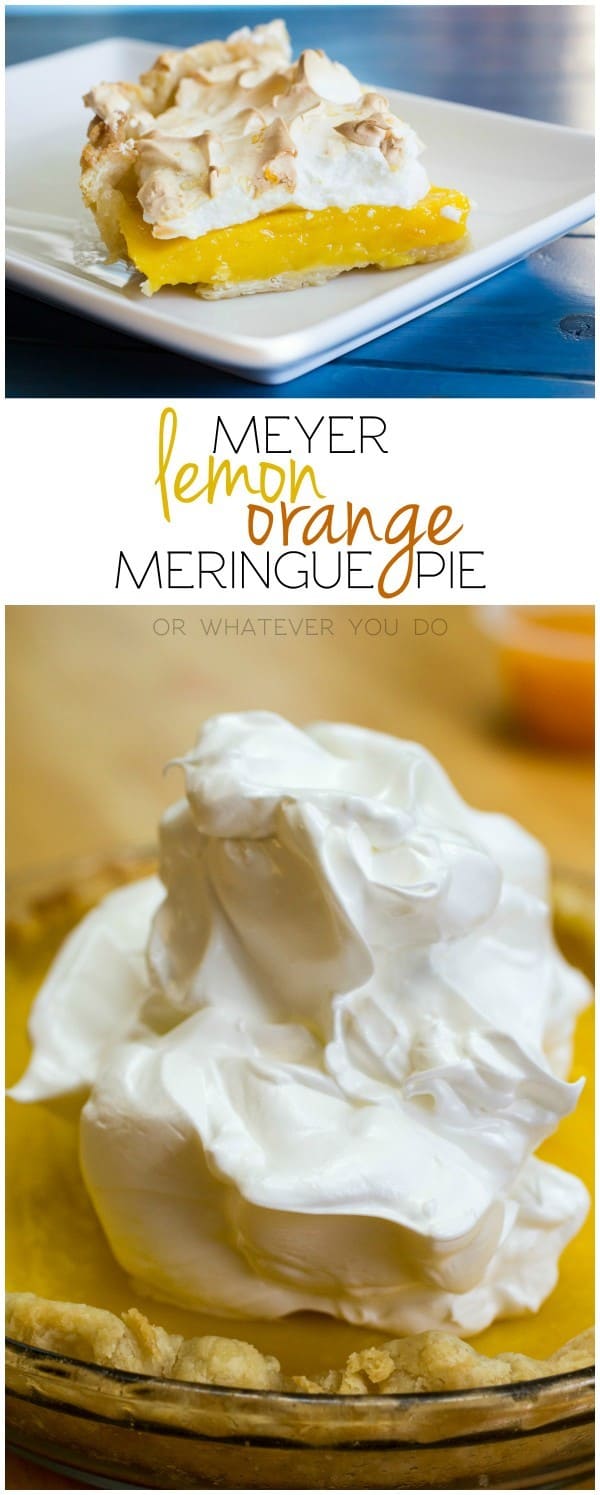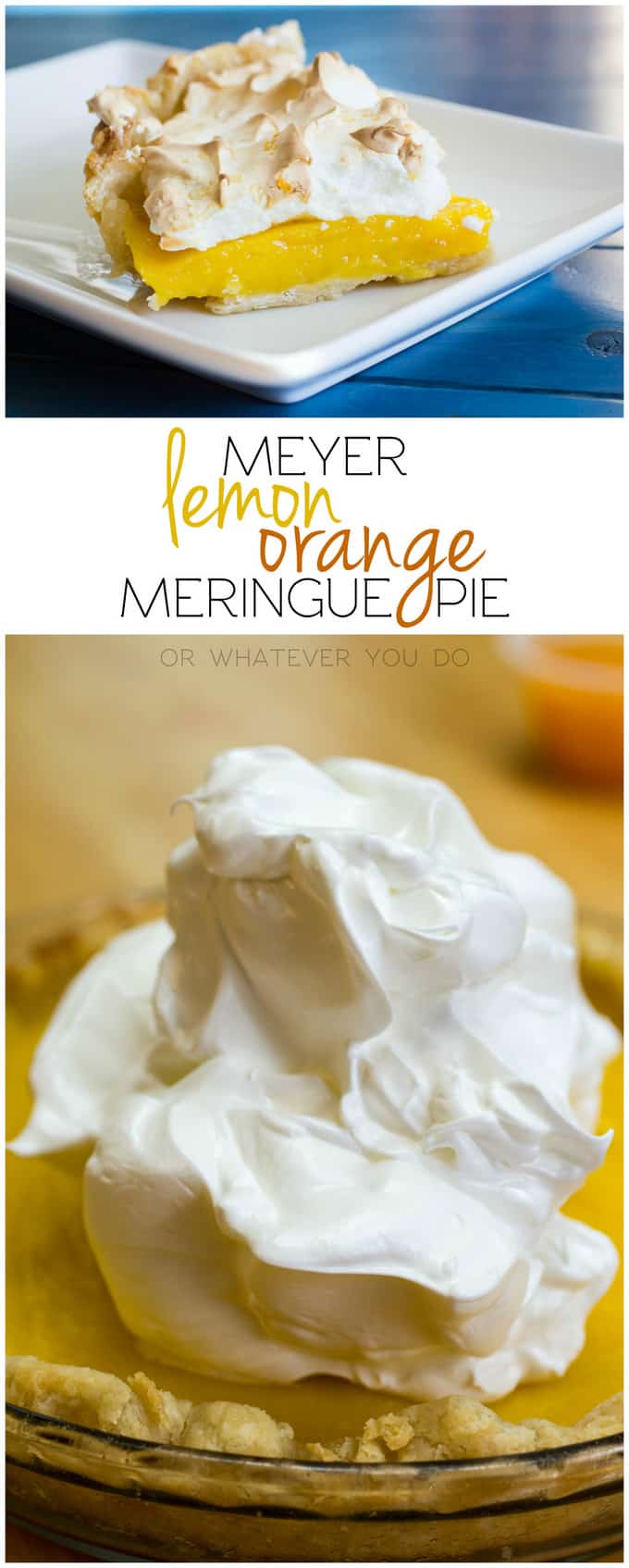 Meyer Lemon Orange Meringue Pie
Helllllloooooo there! I've missed you all this week. I've gotten a little behind on the writing side of the blog, but thankfully have kept up pretty well with the actual cooking & photographing side of things. In fact, I made this pie before Easter.
I was planning on doing all my catch-upping on my "weekend", which is Thursday and Friday, but instead, I got the pleasure of doing two ENTIRE DAYS of computer maintenance and house cleaning. Because it takes exactly 30 minutes for my kids to take a relatively clean house and turn it into a complete and utter disaster, and evidently ignoring file organizing and proper computer backups is NOT a great idea when you use insane amounts of storage space.
Learn from my mistake (LFMM) tip #1 – BE RUTHLESS about deleting out of focus, blown out, or other photos that you won't be using. Because otherwise you'll be 5 years and THOUSANDS of raw photos into blogging and have completely filled a 500GB iMac and are well on your way to filling a 2TB external.
Learn from my mistake (LFMM) tip #2 – Backup your stuff! But be smart about it. I had inadvertently doubled and in some cases TRIPLED my backupping because I just didn't take the time to think through my strategy. Here's my new plan. One external HD for extra storage. That's where I'm stashing all of my photos. My iPhoto library. My video files. Basically everything. My photos are going to "live" there just like they were living on my internal storage before. For backing up I am using a separate external HD. Then I'm using CrashPlan to backup both the extra storage HD and my iMac. Clear as mud?
Now that all that unpleasantness is finished, shall I get back to the pie?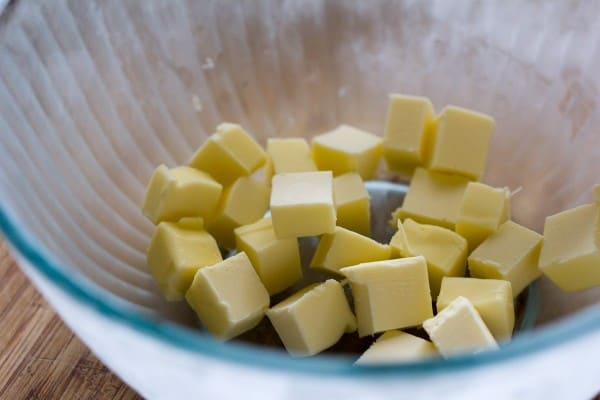 The secret to a great pie crust is COLD ingredients. Make sure it's ALL cold. Butter. Bowl. Water. Flour. ALL OF IT. Got it? Good.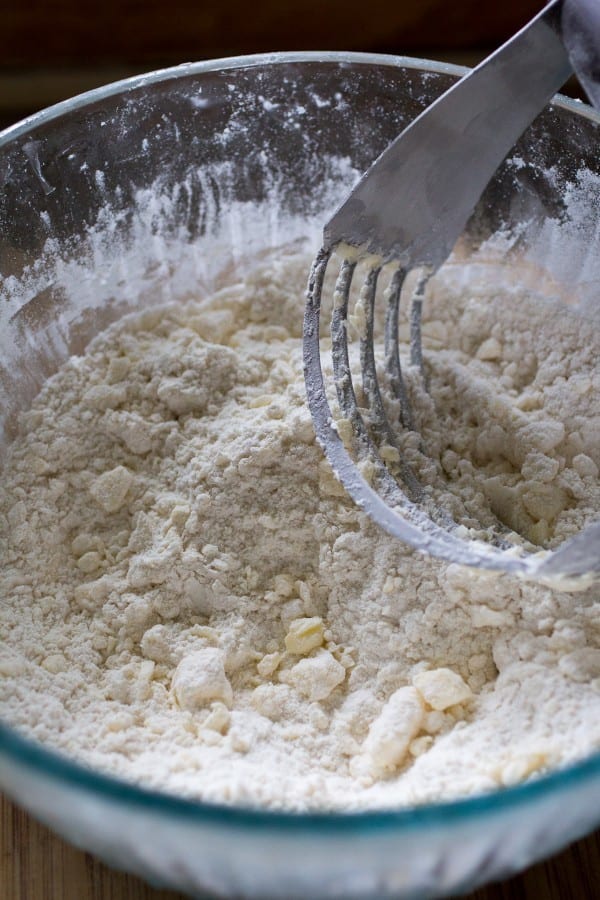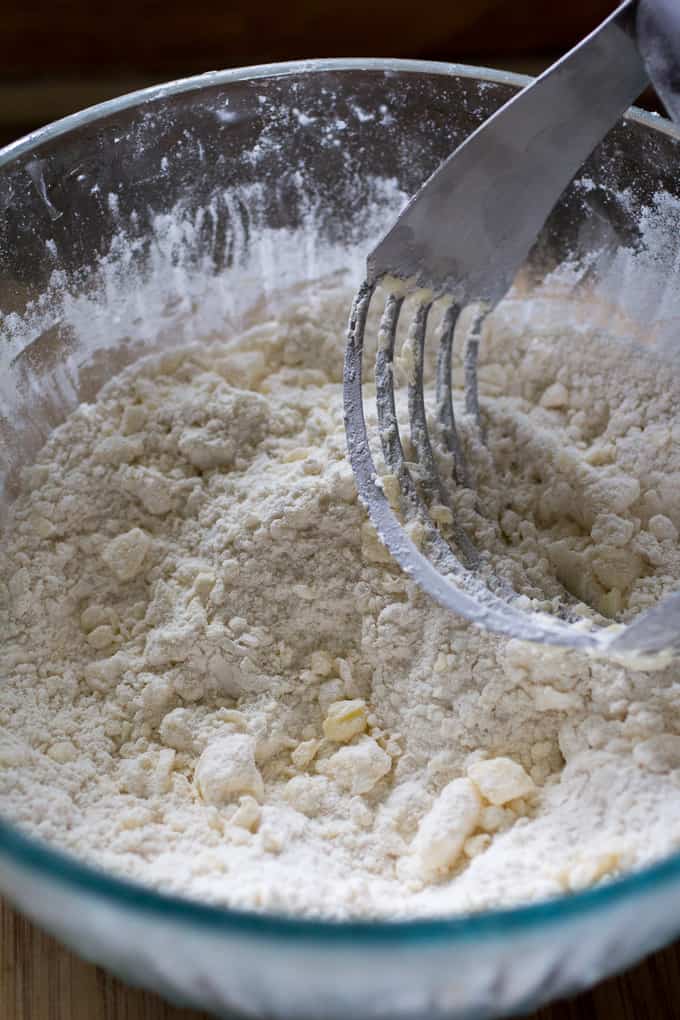 Cut the flour into the butter until it's crumbly and the biggest pieces are pea-sized. Then add the ice water 1 tablespoon at a time until the mixture comes together in a ball. Wrap it in plastic wrap and chill for 30 minutes.
Roll out between two sheets of parchment.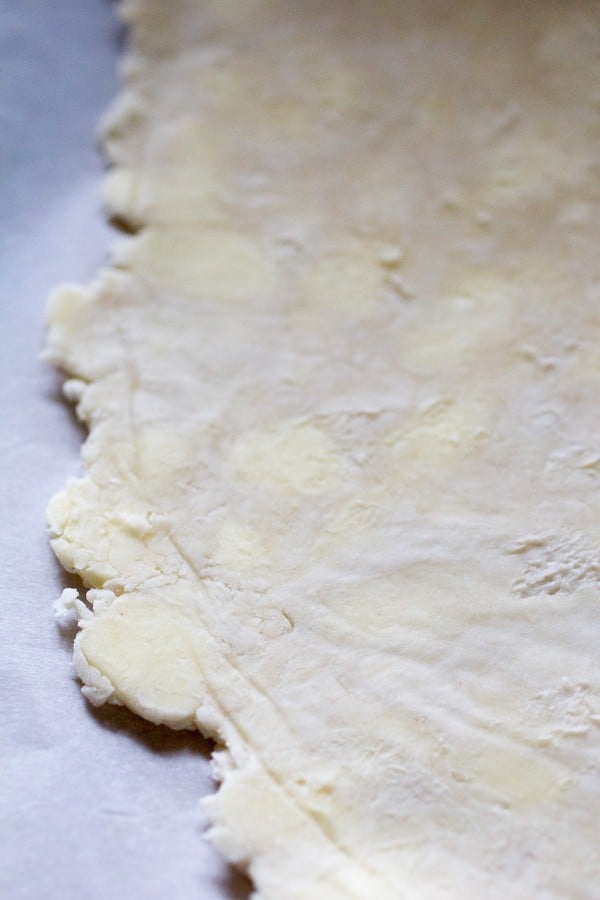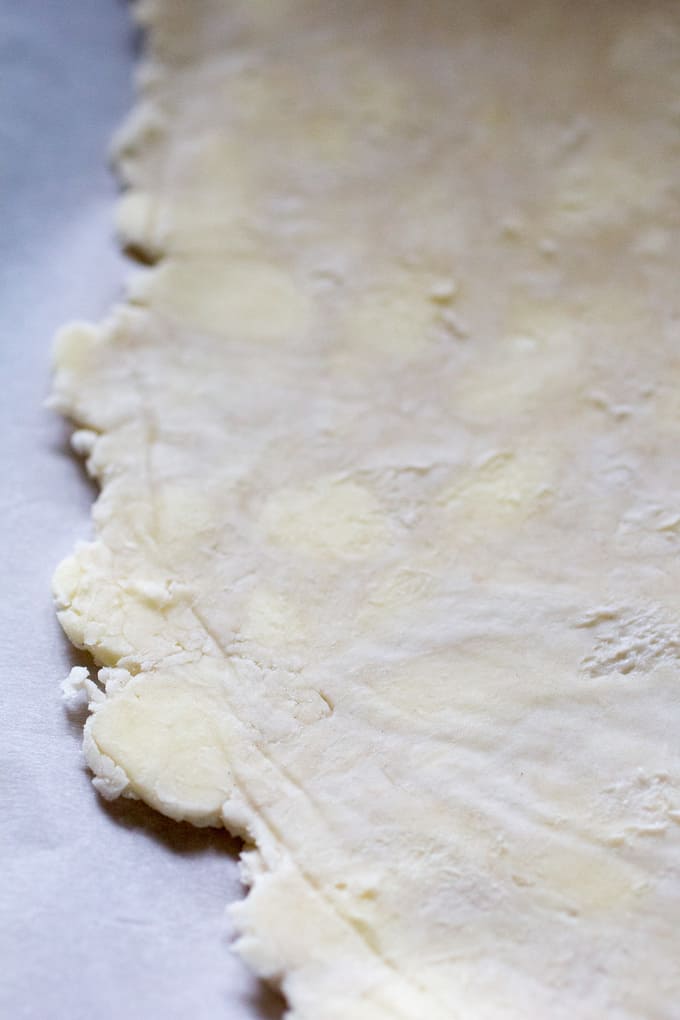 And then blind bake in a pie pan. I use a piece of parchment placed in the pie plan and then filled with dried beans for blind baking, but there's actual pie weights too you can buy if that's more your thing.
---
You need more pie in your life. I've got some for you.
No Bake Cherry Cheesecake Fluff Pie
Chicken Tamale Pie
Beef Tamale Pie
Steak and Potato Pie
Chicken Pot Pie Soup
Mushroom Pot Pie
Apple Pie
---
Bake the pie until it is golden brown, and then remove and cool.
Prepare the filling, and pour into the baked pie shell.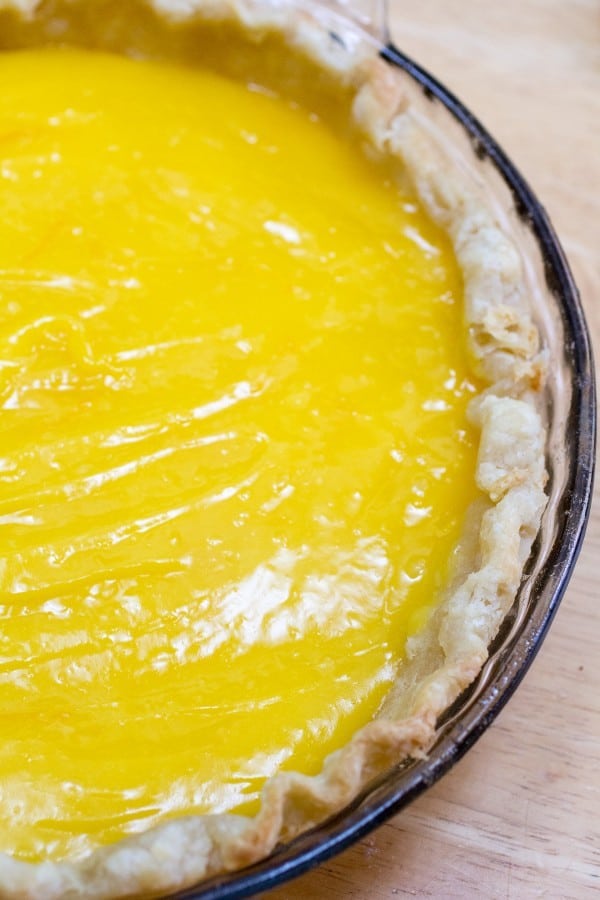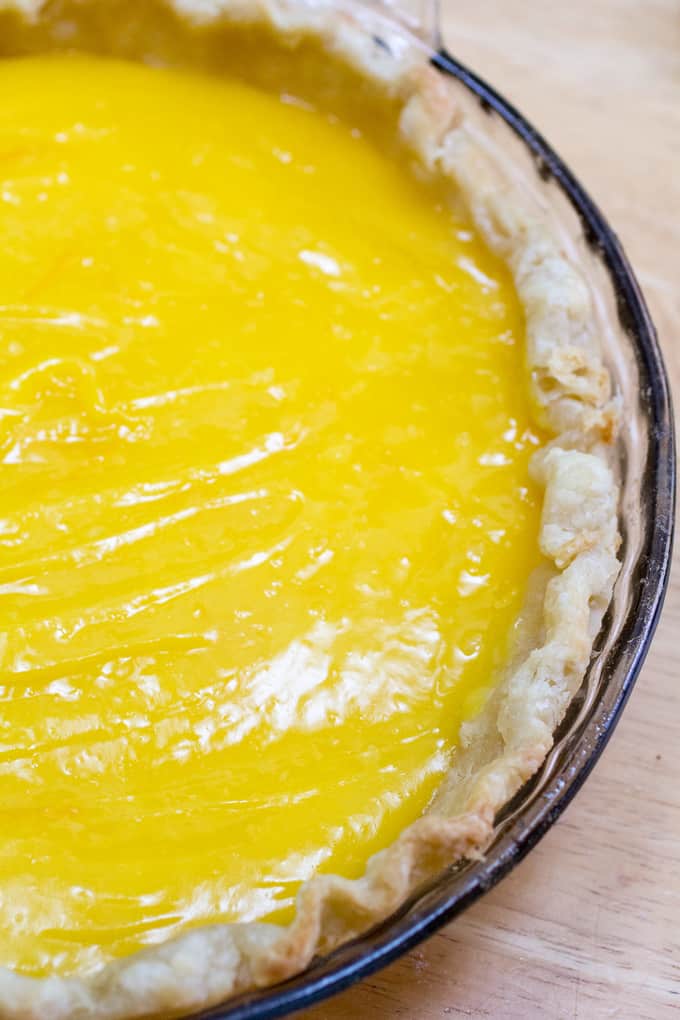 Let the pie cool, and then prepare the meringue. Spoon the meringue onto the pie.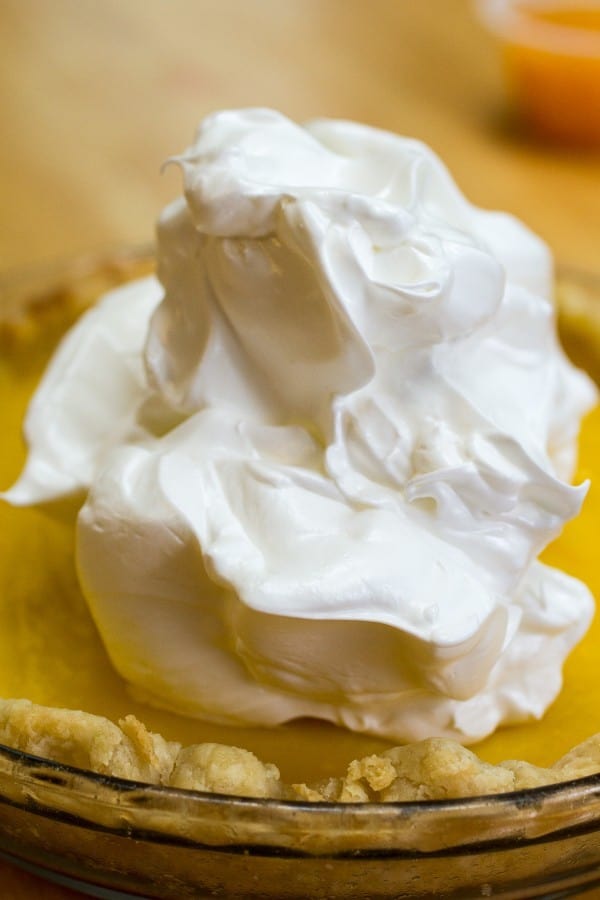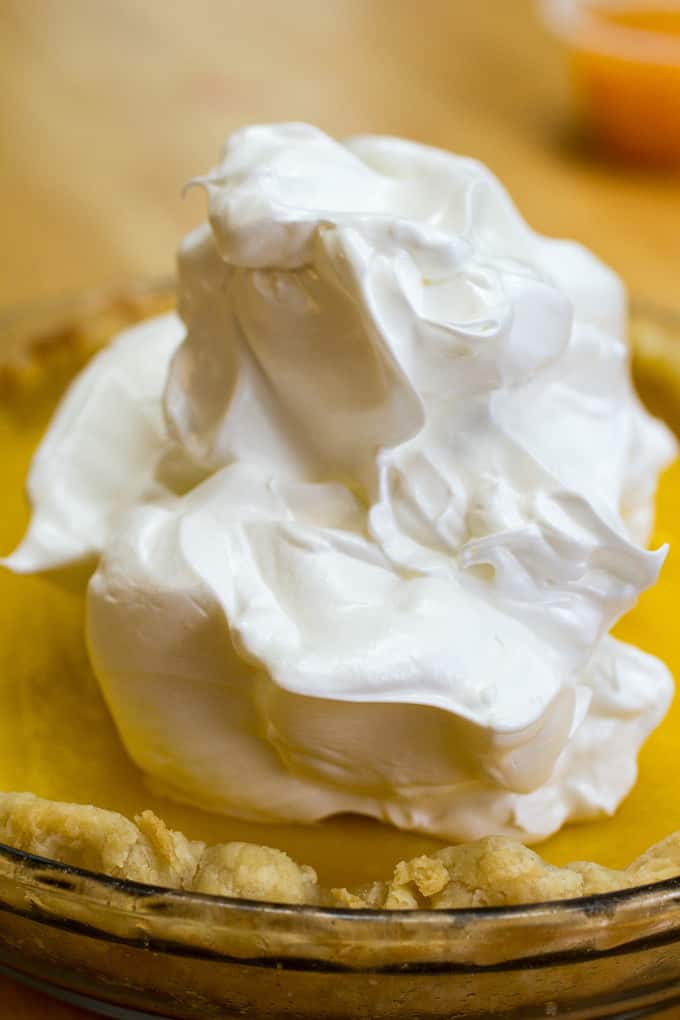 And spread it carefully over the pie and seal the edges.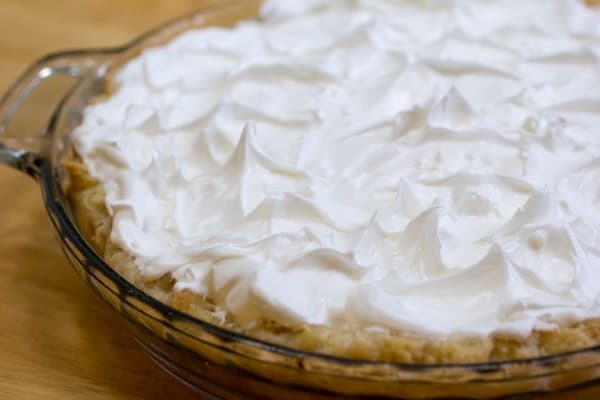 Make little peaks on the top, and bake in a 350-degree oven for about 10 minutes, or until the tips of the peaks are golden brown. Remove from the oven and chill until completely cold – UNCOVERED.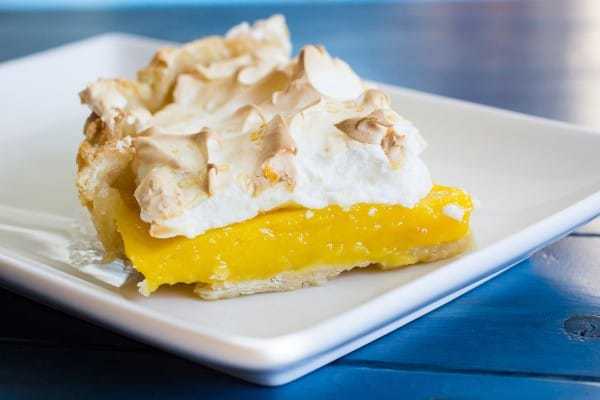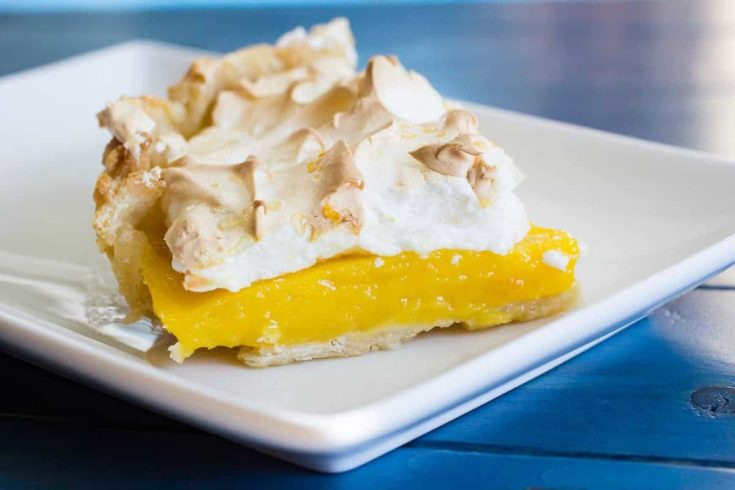 Are you loving this background as much as me? Yes? You can buy it from Gerber Wood Works. Click on the photo to view their Facebook page and get more information. Tell them Nicole sent you! This isn't an affiliate link, and I'm not being sponsored by them – it is just a great local company whose work I LOVE. They now have an ETSY shop too!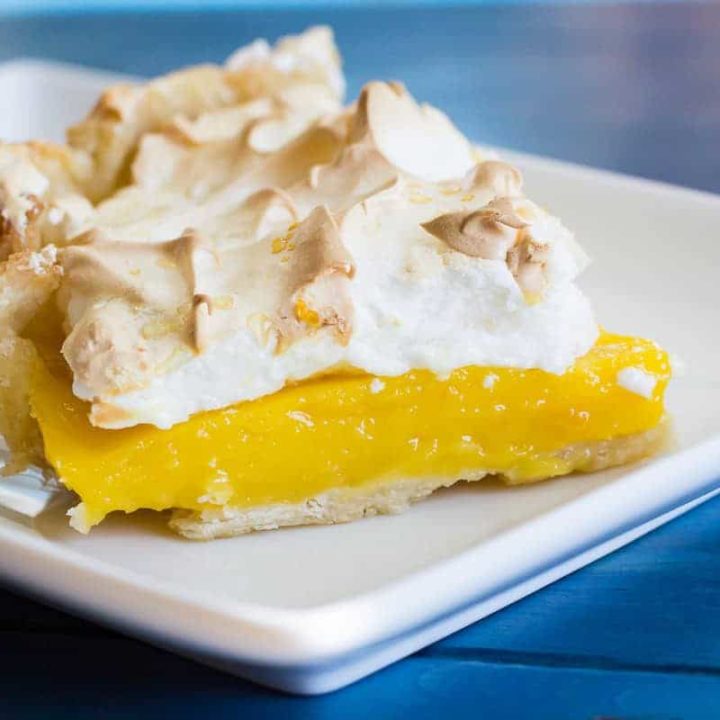 Meyer Lemon Orange Meringue Pie
Lemon meringue pie gets a sunny twist with the addition of freshly squeezed Meyer lemon juice plus mandarin orange juice.
Ingredients
Pie crust:
1 cup flour
1/3 cup salted butter, cold and diced
3-4 tablespoons ice cold water
Filling:
1 1/4 cups sugar
1/3 cup cornstarch
1/2 cup freshly squeezed meyer lemon juice
1/2 cup mandarin orange juice, or regular orange if you can't find mandarin
1 cup water
4 egg yolks, beaten
zest of 1 meyer lemon
2 tablespoons butter, salted
Meringue:
4 egg whites
1/4 teaspoon cream of tartar
1/2 cup sugar
Instructions
Place the flour and butter into a cold bowl and cut together with a pastry cutter until it is in pea sized clumps.
Add the water 1 tablespoon at a time, and mix until it forms a ball. Don't overmix!
Wrap in plastic wrap and chill for 30 minutes.
Roll out dough between two sheets of parchment.
Blind bake at 375 using pie weights or beans to prevent ballooning. Remove from oven when golden brown and let cool.
Prepare filling by mixing together the sugar and cornstarch. Mix until combined, and then gradually stir in the juices and water. Heat over medium heat, stirring constantly, and bring to a boil. Continue stirring, and boil 1 minutes until shiny and translucent.
Slowly stir a small amount of the hot liquid into the egg yolks while stirring them to temper. Now drizzle the egg yolk mixture back into the lemon mixture stirring constantly. Cook over low heat (keep stirring!!) got about 5 minutes.
Remove from heat, and stir in lemon juice and butter. Pour into pie shell. Let cool for 15-20 minutes in the fridge while you make the meringue.
To make meringue, place the egg whites and cream of tartar into a mixing bowl. Mix until frothy. Slowly mix in sugar 1 tablespoon at a time while beating, and continue beating until stiff peaks form.
Spread meringue over pie, and seal the meringue to the edge of the crust.
Bake in a 350° oven for 7-10 minutes, or until the tips are golden brown.
Cool completely, uncovered.
Nutrition Information:
Yield:

8
Serving Size:

1
Amount Per Serving:
Calories:

419
Total Fat:

13g
Saturated Fat:

7g
Trans Fat:

0g
Unsaturated Fat:

5g
Cholesterol:

120mg
Sodium:

144mg
Carbohydrates:

73g
Fiber:

2g
Sugar:

52g
Protein:

6g
Nutrition data provided here is only an estimate.