Apple crumble pie is the best of both dessert worlds, all mashed into one! All the goodness of apple crisp and apple pie, in one nearly perfect dessert. Studded with gooey caramel, and topped with a dollop of french vanilla ice cream.

Caramel Apple Crumble Pie Recipe
It is PIE season you guys! I know most people love fall for the pumpkin and the sweaters and uggs, but I love fall for fall cooking. Casseroles, and roast beef dinners, homemade rolls, and allll the pies.
I find myself avoiding pies sometimes because of the whole crust conundrum. I've made really awesome crusts in my time, but seriously? I'm pretty inconsistent with it.
I have pie crust recipes on the site that are awesome. But ugh. So hit and miss for me.
No more though.
LET THERE BE PIE, I say.
Even if it does mean pre-made crust.
NO SHAME in pre-made crust, I say.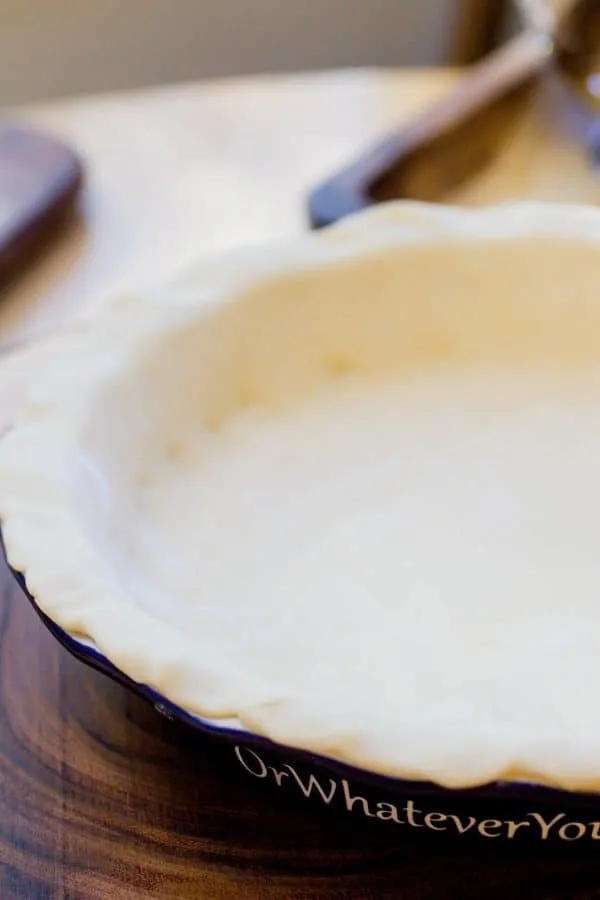 If it means there will be pie rather than NOT any pie?
SIGN.ME.UP.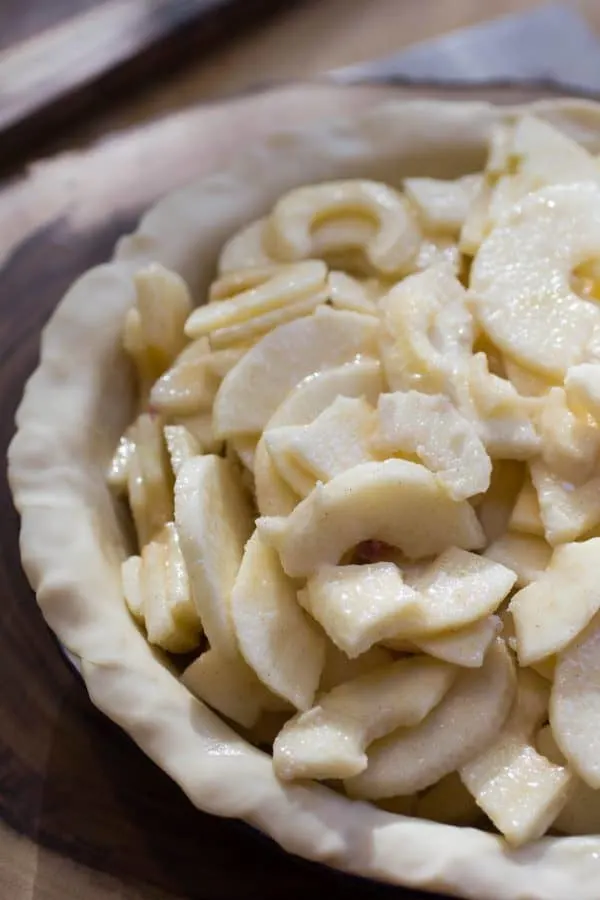 What is your favorite kind of apple for pie? I really like a combination of Honey Crisps and Granny Smiths, but you pick your favorite, and get to peeling.
If you do more than one of these a year, I highly suggest picking up one of these peelers. They are ah-mazing.
I hear they do potatoes too, but because of Amelia's potato allergy, I don't really peel potatoes around here anymore so you'll have to try it out and report back to me.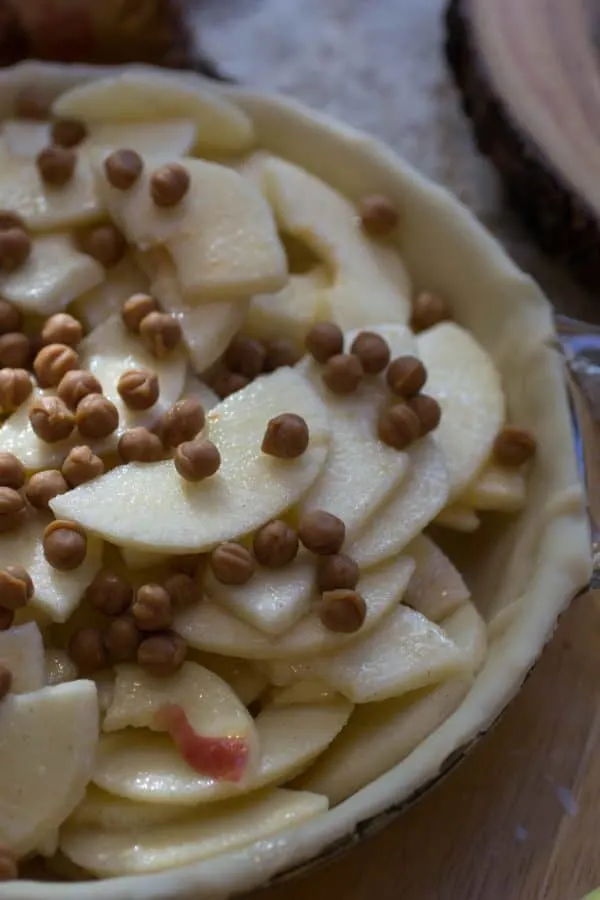 Do you know what those are? They are little caramel bits, and are my favorite thing right now.
Next cover the pie with your oatmeal streusel mixture, and pop it into your preheated oven.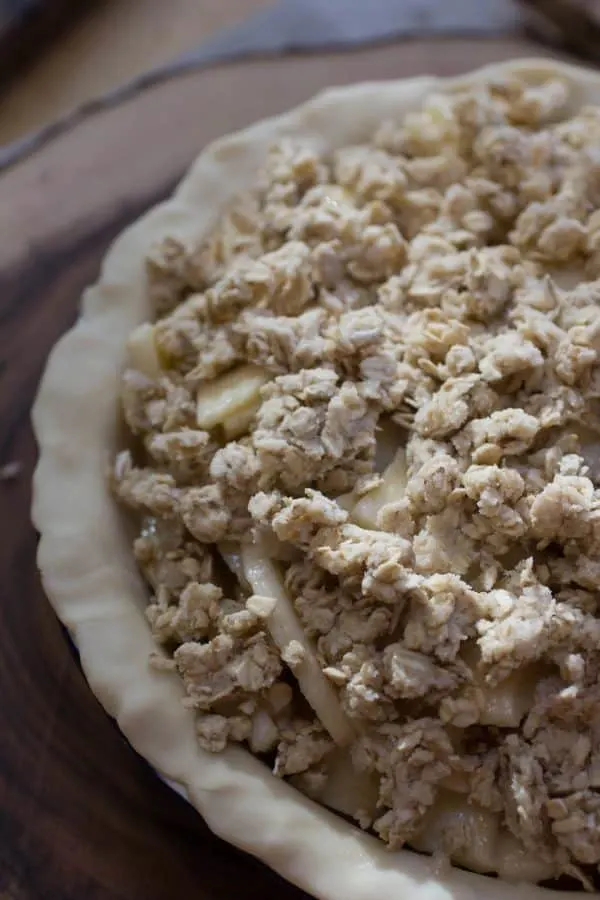 You've seen me wax on about my love of streusel before on this site. I use it in my fresh apple crisp, my easy berry crisp, my blackberry crisp, and my apple cinnamon streusel coffee cake recipe. I LOVE it. Like, amazing amounts of love.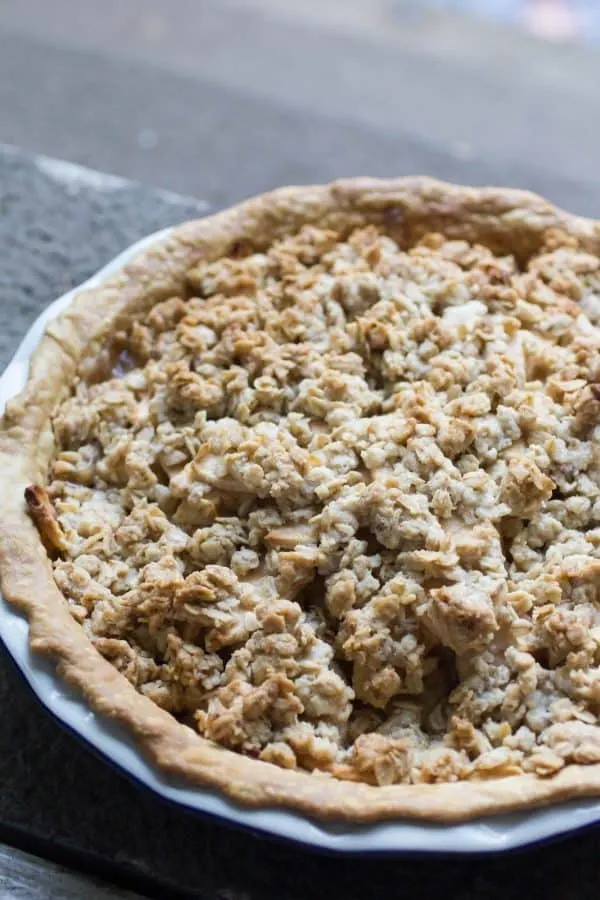 The caramel and streusel topping combine in the pie to make the filling perfectly sweet.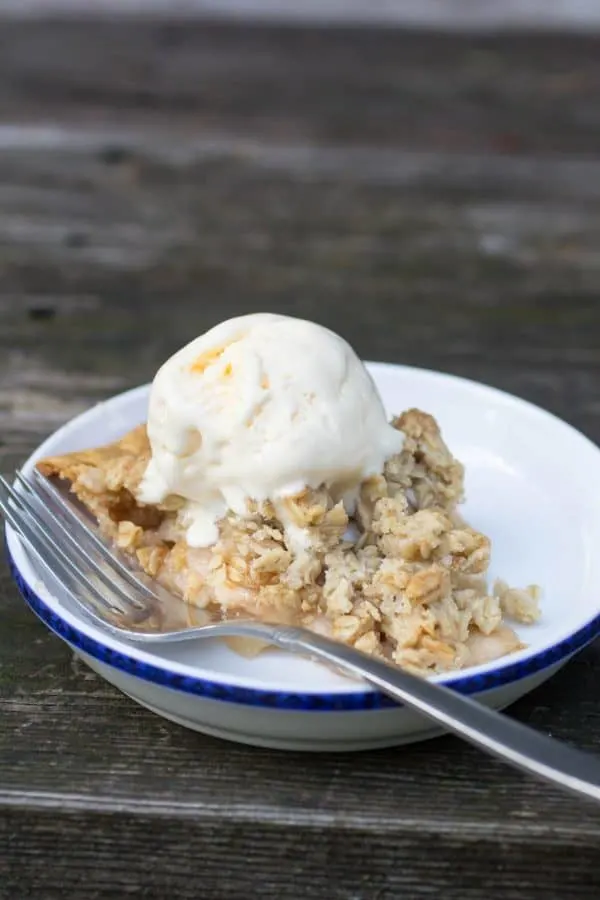 Yield: 8 slices
Apple Crumble Pie Recipe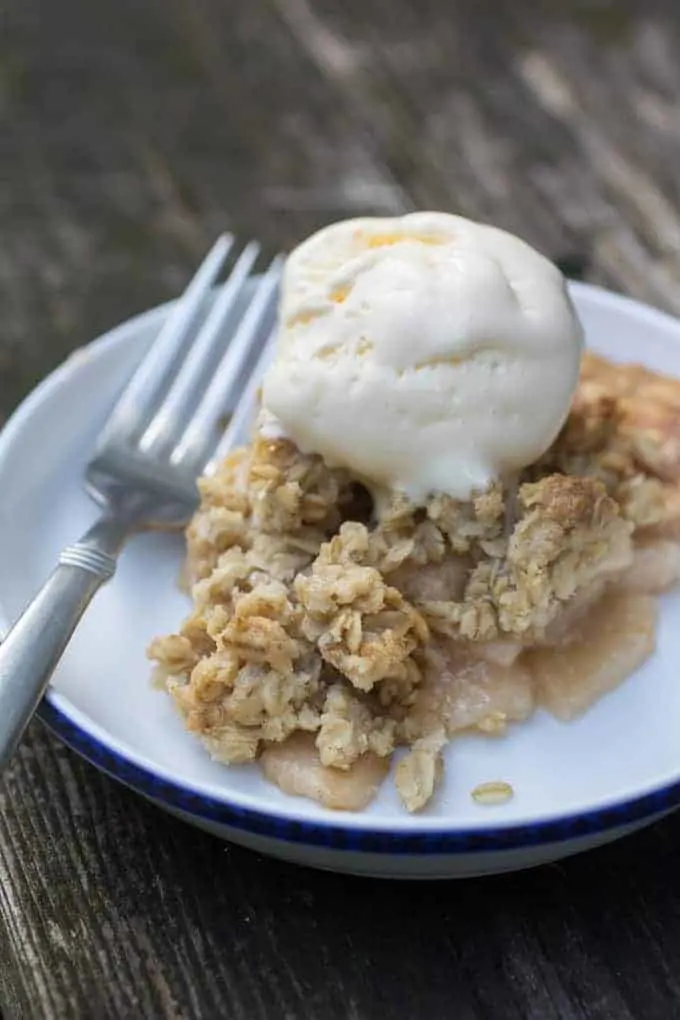 This apple crumble pie is the best of both worlds! Never pick between apple crisp and apple pie again.
Total Time
1 hour
15 minutes
Ingredients
1 ready made pie crust
6 cups apples, peeled, cored, and sliced
1 1/2 tablespoons lemon juice
1/3 cup brown sugar
3 tablespoons all-purpose flour
1/2 teaspoon cinnamon
1/8 teaspoon nutmeg
Streusel
1 cup old fashioned oats
1/2 cup flour
1/2 cup butter
1/2 teaspoon cinnamon
3/4 cup brown sugar
Instructions
Preheat your oven to 375.
Place the crust on a lightly floured surface, and roll out slightly so it expands about 1/2 an inch.
Put the crust into a large deep pie plate, trim edges, and set aside.
Peel, core, and thinly slice your apples. Sprinkle the lemon juice over the apples, and stir to distribute.
In a separate bowl, combine 1/3 cup brown sugar, the flour, cinnamon, and nutmeg. Sprinkle over the apples and stir to evenly coat.
Dump the apples into the pie crust, and shake it a little bit to make sure they settle into the pie plate a bit.
Using your hands, mix together all of the streusel ingredients. Sprinkle over the pie, leaving in marble-sized chunks.
Bake in a pre-heated oven for about 45 minutes. If the crust starts to brown too much, cover with foil. You'll know it is done when the apple mixture is bubbling and the topping is golden brown.
Nutrition Information:
Amount Per Serving:
Calories:

439
Saturated Fat:

9g
Cholesterol:

30mg
Sodium:

198mg
Carbohydrates:

67g
Fiber:

4g
Sugar:

38g
Protein:

4g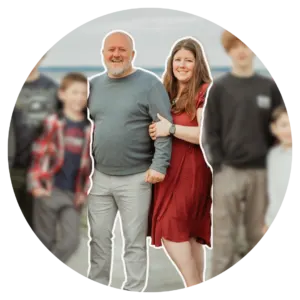 Nicole Johnson, a self-taught expert in grilling and outdoor cooking, launched Or Whatever You Do in 2010. Her blog, renowned for its comprehensive and creative outdoor cooking recipes, has garnered a vast audience of millions. Nicole's hands-on experience and passion for grilling shine through her work. Her husband, Jeremiah Johnson, also plays a pivotal role in recipe development, adding his culinary flair to the mix. Together, they form a dynamic duo, offering a rich and varied outdoor cooking experience to their followers.